This recipe was born out of necessity.
This post may contain affiliate links.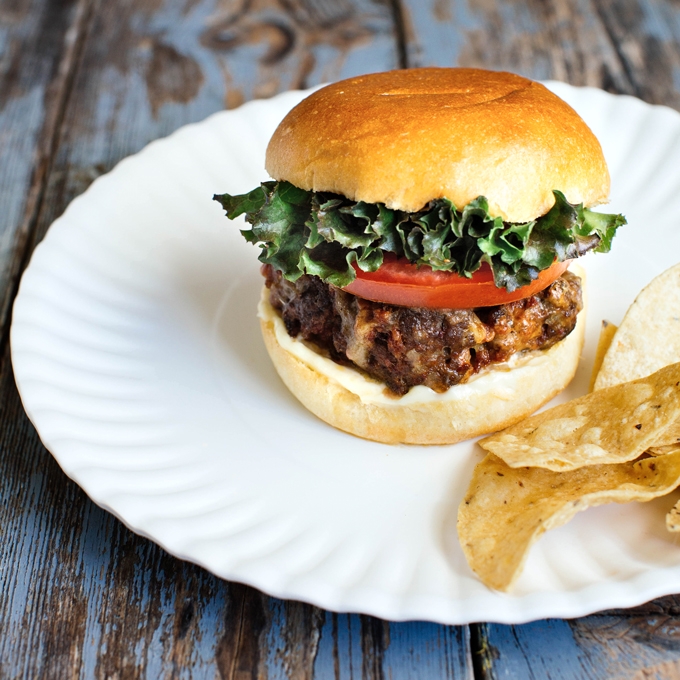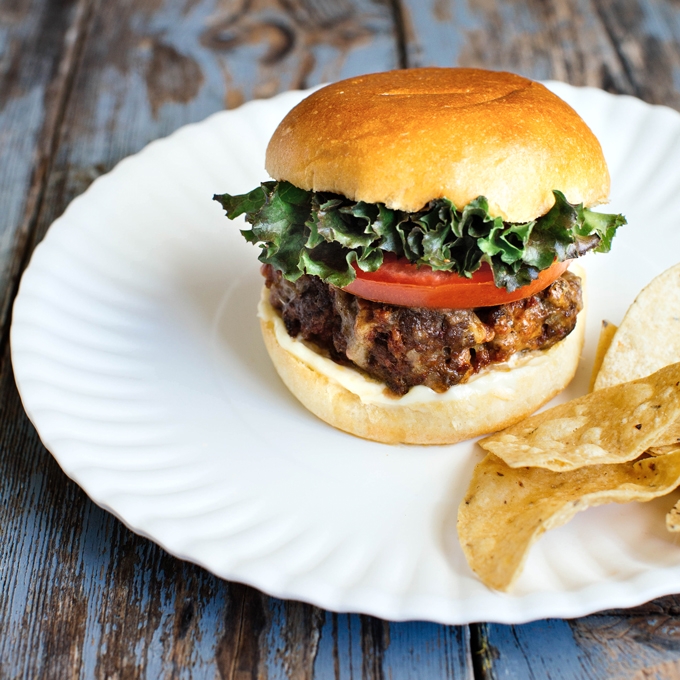 Several weeks ago, I made the unwise amazing decision to buy 6 pounds of Mexican chorizo at our Mexican Costco.  Mexican chorizo is the fresh kind, not cured (that's Spanish chorizo).  Pork impulse buys are a common occurrence when I'm strolling through the refrigerated aisles of Costco, and somehow I just couldn't help myself when I spotted the bundle of red-orange-hued chorizo.  After several batches of chorizo eggs, meatloaf and queso fundido, I found myself craving something different.  Given that it's summer and we've been doing a lot of our cooking outdoors, I landed on these Chorizo Cheddar Burgers.
The ingredient list is simple:  ground beef, Mexican pork chorizo, Kerrygold Aged Cheddar, garlic powder, salt and pepper.  Mix all that up in a bowl, divide into four patties, then grill, fry, broil or press into a sizzling round of golden brown perfection.  The combination of chorizo and aged cheddar is a major flavor bomb.  One that will surely induce a yum face.  Since this burger patty is quite bold, I like to serve it simply with lettuce, tomato, ketchup and mayo.  No fancy toppings needed here!  Continue reading for the recipe.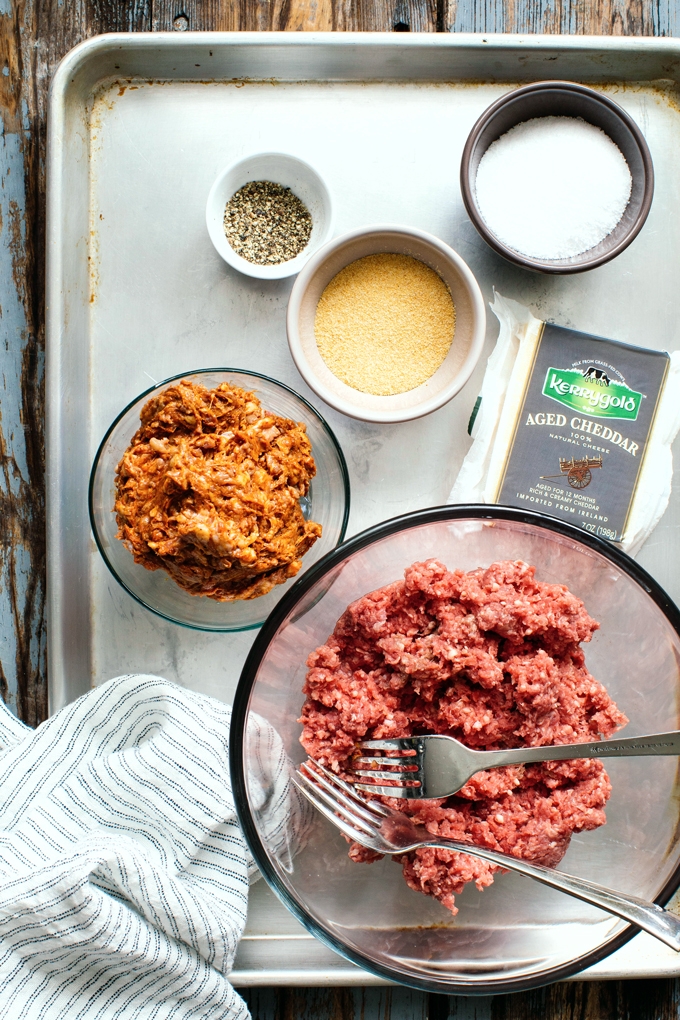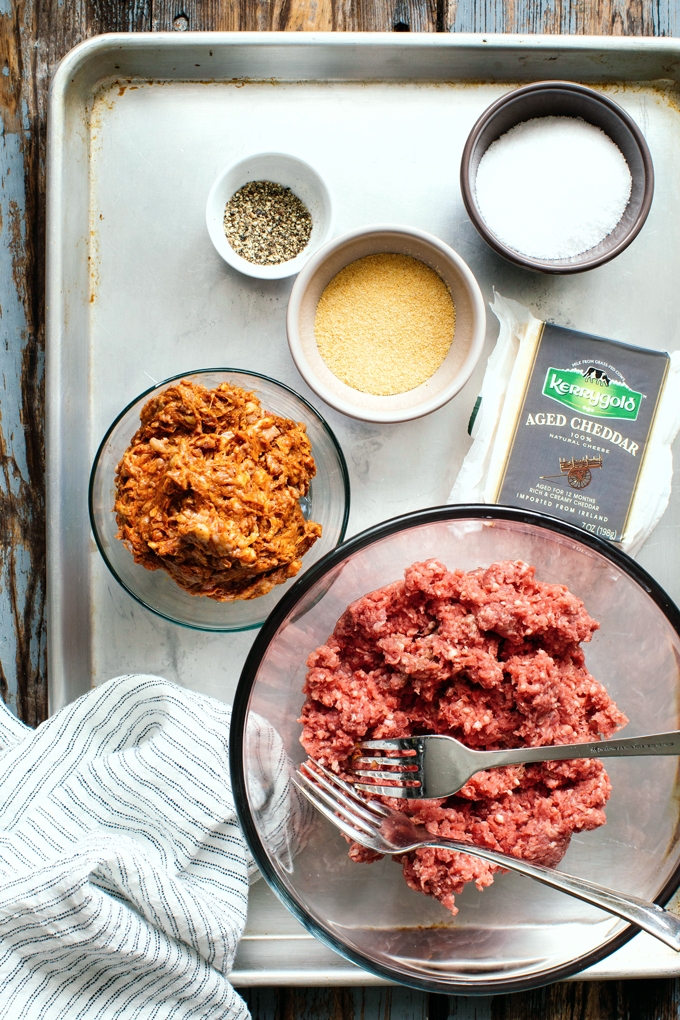 When making burgers, Jorge and I often grind our own meat in the food processor.  However, if I know my schedule is going to be crazy busy, I like to buy pre-ground meat for the convenience factor.  The problem with pre-ground meat is that it's often packed tightly in its container.  A tightly packed patty leads to a dry finished burger.  A loosely packed patty retain juices better, resulting in a muuuuuch tastier final product.  So how do I combat this texture issue?  I grab two forks, and fluff.
Similar to fluffing rice, this process is simple.  Place the pre-ground meat in a large bowl, then break up the meat using the tips of the two forks.  Fluffing motions should be soft and nimble to lighten the texture.  In this recipe, I fluff both the ground beef and chorizo together to improve texture while mixing up the meats.  I then fluff in the garlic powder, salt, pepper and cheese before forming into loose patties.  The finished burger has a lumpy, craggy texture that's incredibly juicy.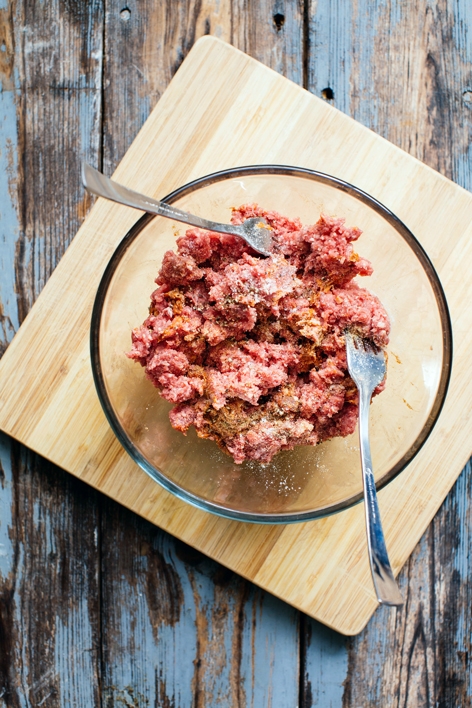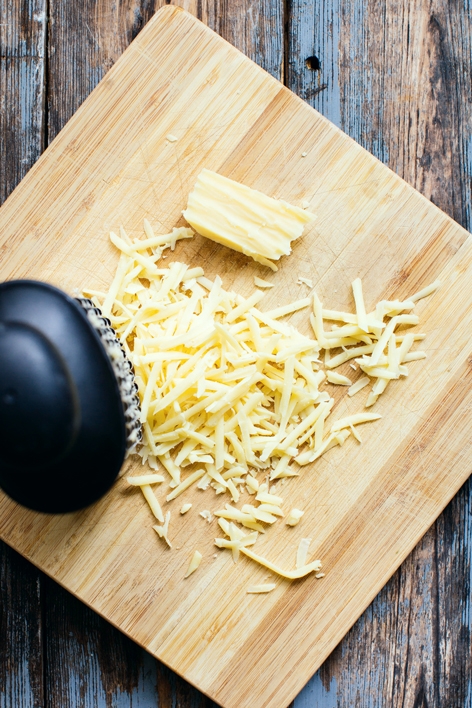 If you're familiar with my recipe for Jorge's Bacon Cheeseburgers, then you'll recognize this method of mixing cheese directly into the burger patties.  As the burgers cook, the cheese melts, lending flavor and moisture to the inside of the patty.  With each bite, you'll experience pockets of melted cheese that just burst with flavor.  I'm using Kerrygold Aged Cheddar here, because it's a robust cheese that can stand up to the flavor of the chorizo.  It also melts like a dream!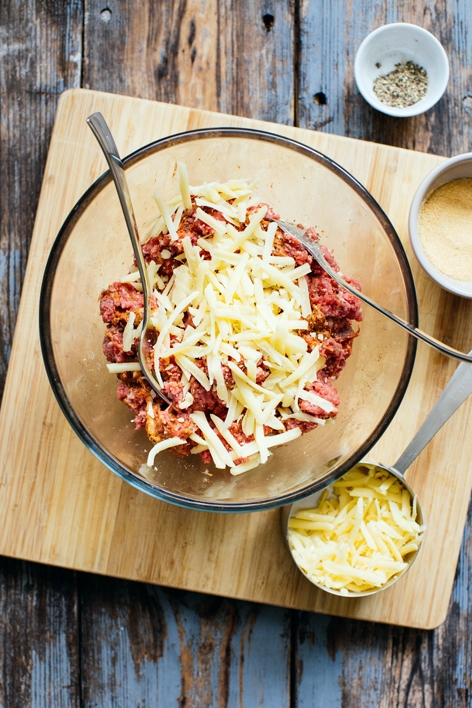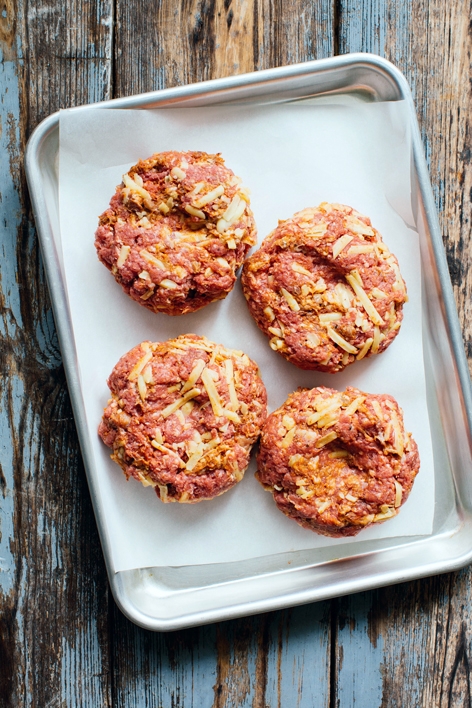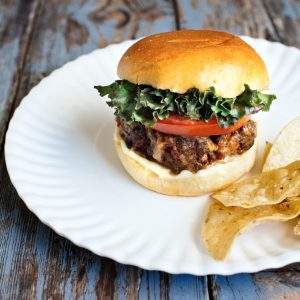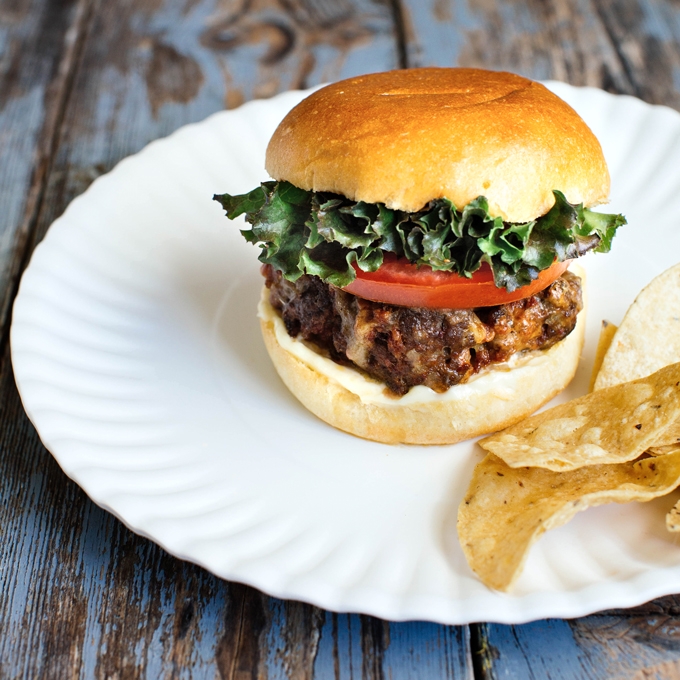 Chorizo Cheddar Burger Recipe
Ingredients
1 1/3

pounds

(1 package) ground beef

1/2

pound

Mexican chorizo,casing removed (this is the fresh kind, not cured)

1/2

teaspoon

garlic powder

1 1/2

teaspoons

kosher salt, plus more to taste

3/4

teaspoon

freshly ground black pepper

1

cup

about 3.5 ounces shredded cheddar cheese (I used Kerrygold Aged Cheddar here)

Vegetable oil, for brushing

Buns

serving
Toppings: mayo, ketchup, sliced tomato, lettuce
Instructions
Add ground beef and chorizo to a large bowl, and, using two forks, fluff the meat (see note above) to evenly mix and lighten the texture. Mix in garlic powder, kosher salt and black pepper, then the cheese. Form the meat mixture into 4 even patties.

Preheat a gas or charcoal grill over medium-high heat. Brush the burgers lightly with vegetable oil. Also brush the grill grates with vegetable to keep the patties from sticking. Grill the patties directly over the heat for about 4 - 6 minutes a side or until cooked through. Let rest for a few minutes before building the burger. I like to cook the burgers to 155°F, and the temp goes up to 160°F as they rest. I've also cooked these burgers under the broiler (about 7 minutes per side) and using a panini press fitted with flat plates (6 minutes total).

Stack up the burger as follows: bottom bun, mayo, burger patty, tomato slice, lettuce, ketchup, top bun. Enjoy immediately!
Tried this recipe?
Tag @brandiego on Instagram so I can check it out!
Labor Day is right around the corner, and these burgers would be a perfect for a celebratory cook-out.  Here are some other recipes on Kitchen Konfidence that would round out the menu: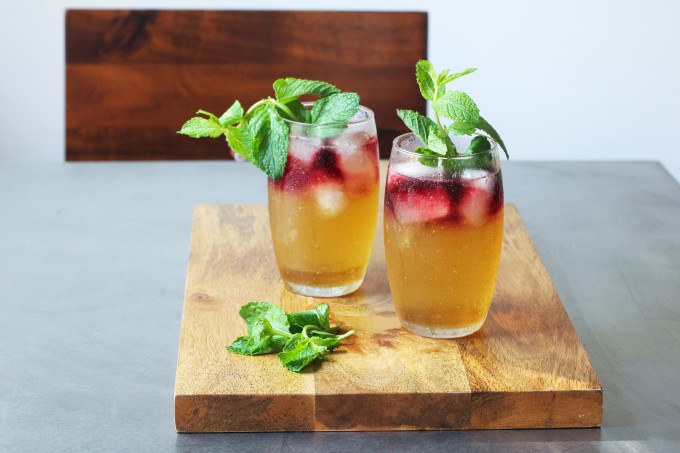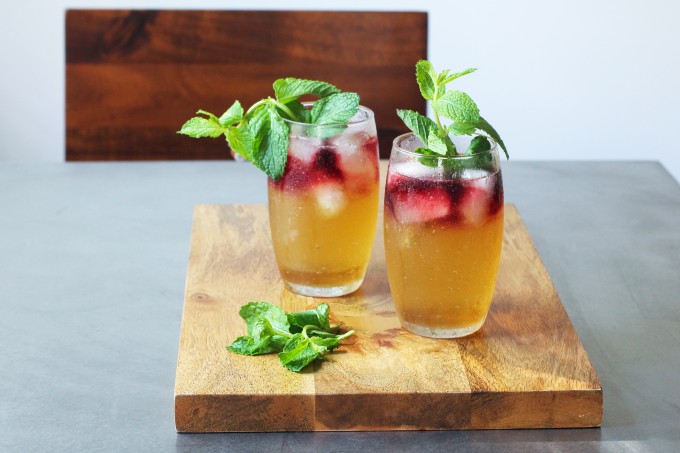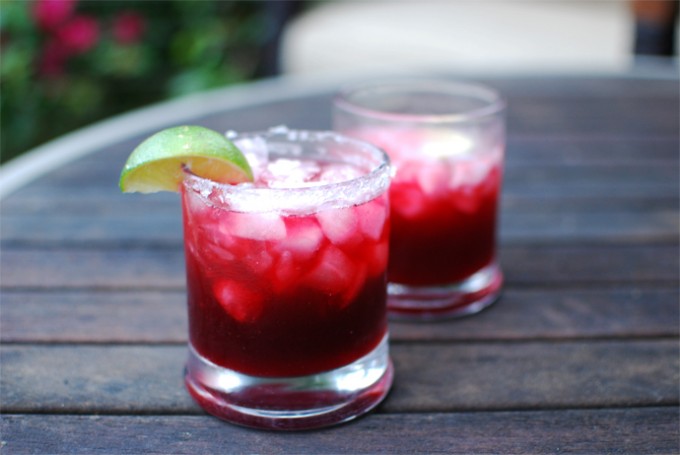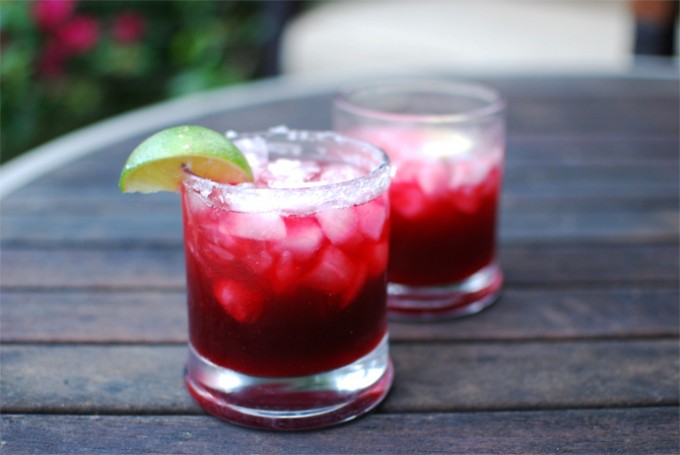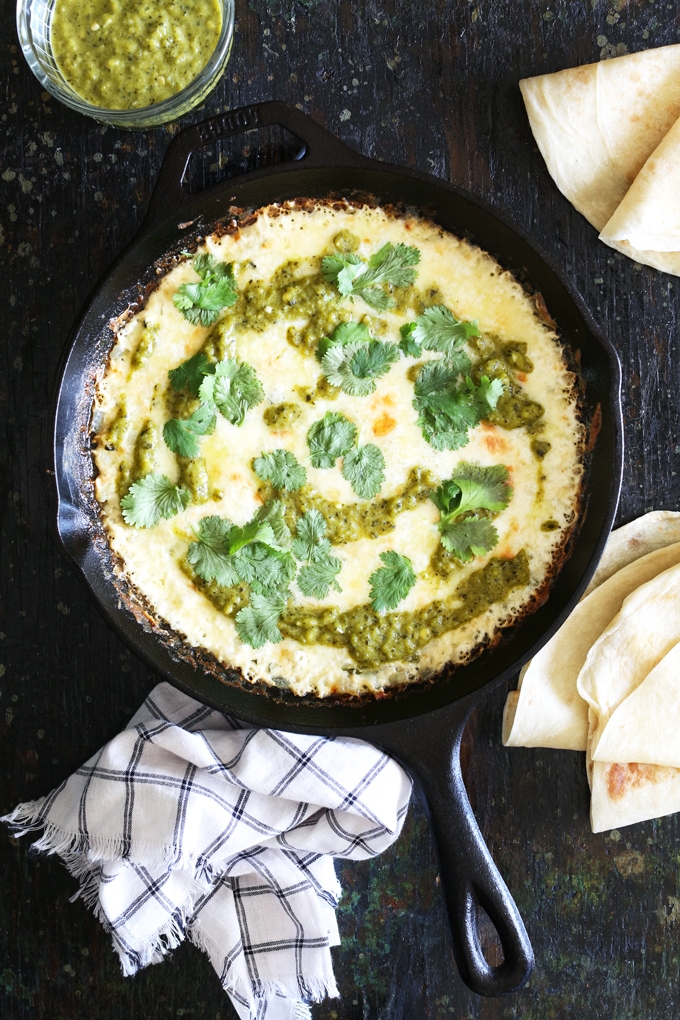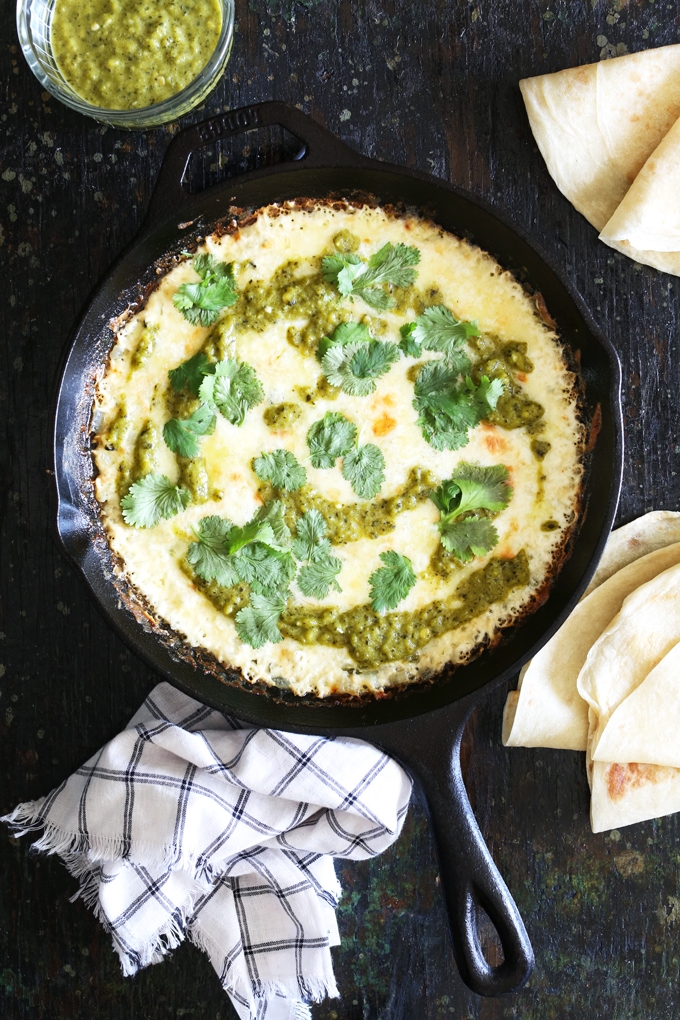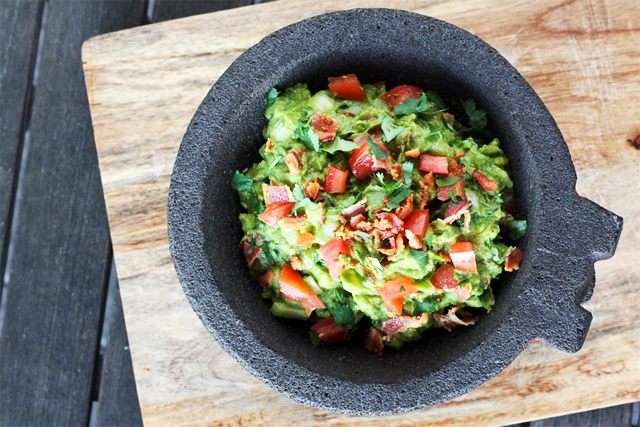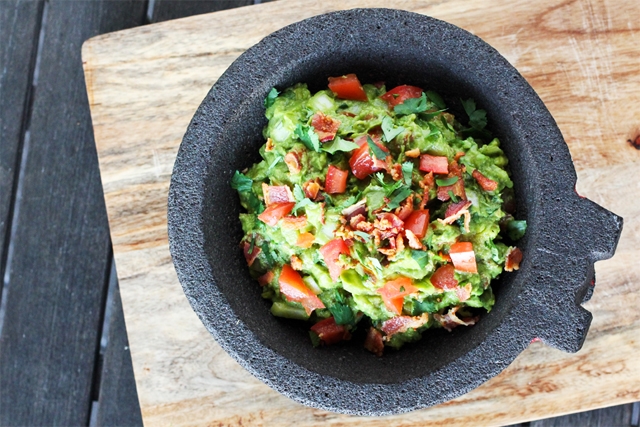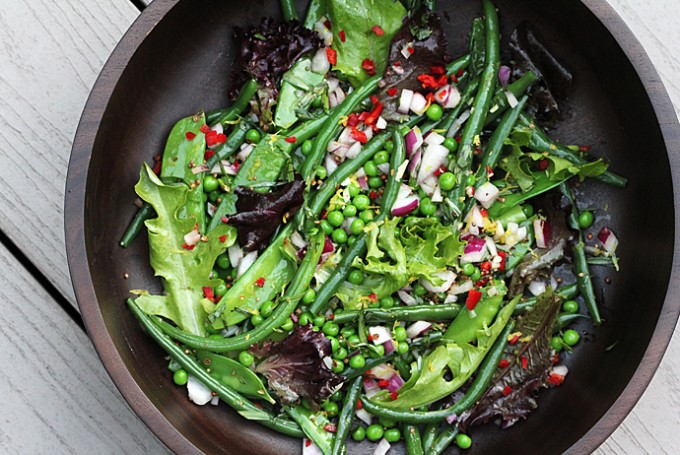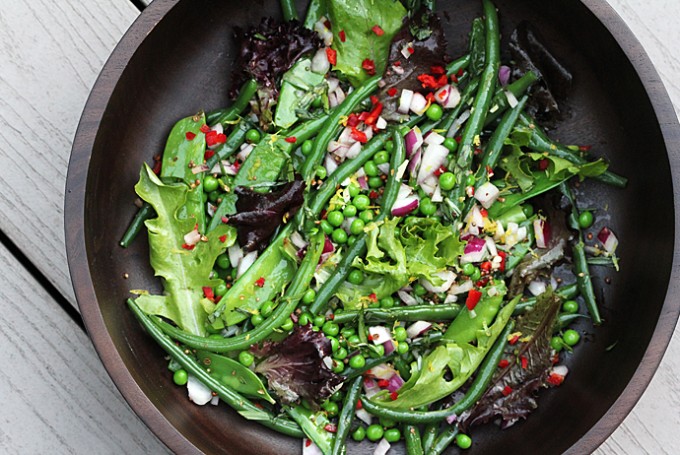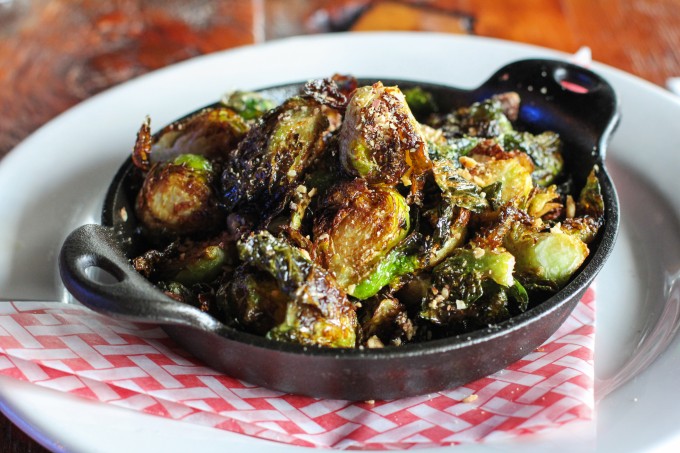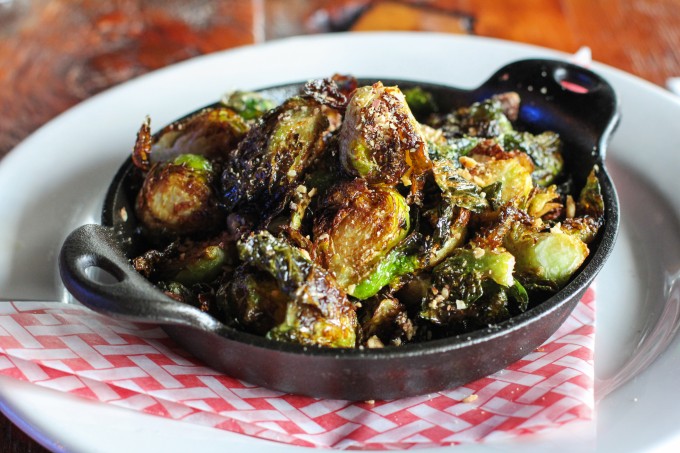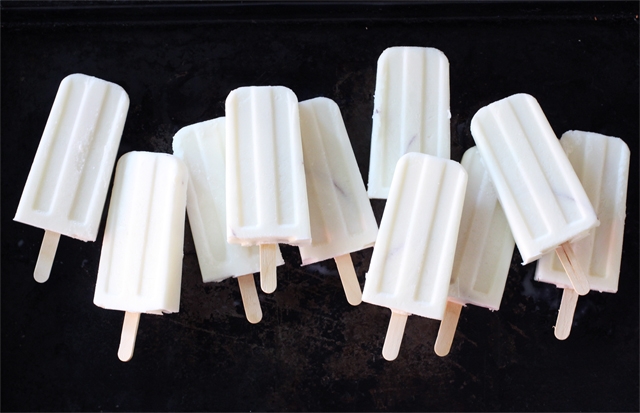 146