You guys, summer is almost over!!  I'm not ready to let go just yet though.
This post may contain affiliate links.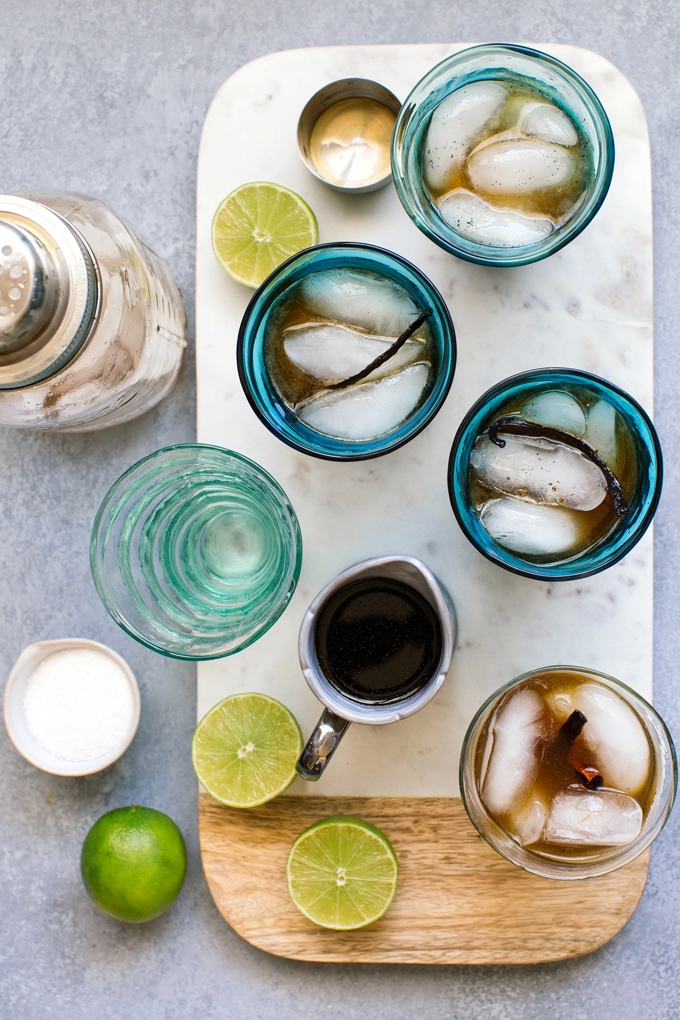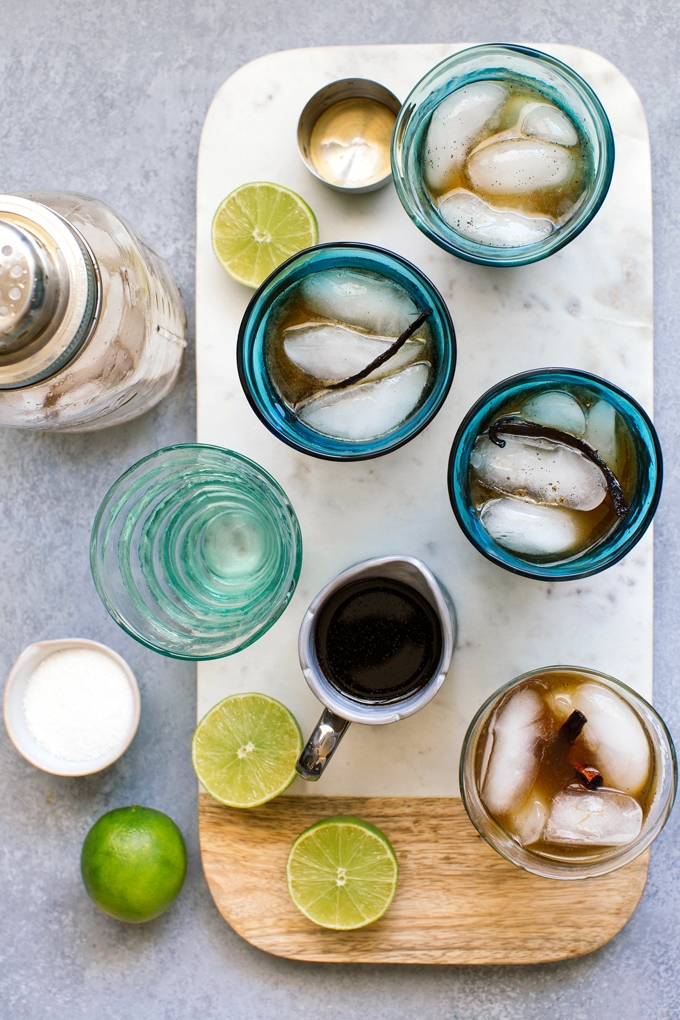 Today, I'm sharing my last summer cocktail recipe, El Guapo, a spirited mix of white tequila, bitters, lime juice, salt and Spiced Vanilla Syrup.  I've been seriously drinking these on the daily since I finalized the recipe several weeks ago.  Each sip is bright and refreshing with a complex sweetness from the syrup.  A perfect libation for a weekend gathering with friends, or a post-work happy hour (that's when I've been drinking them!).  In a few weeks, I'm sure I'll be drinking a PSL while switching all of my wallflowers and hand soaps to fall fragrances, but for now, I'm going to stay right here, and enjoy the last few sips of summer.  Continue reading for the recipe plus more on the Spiced Vanilla Syrup.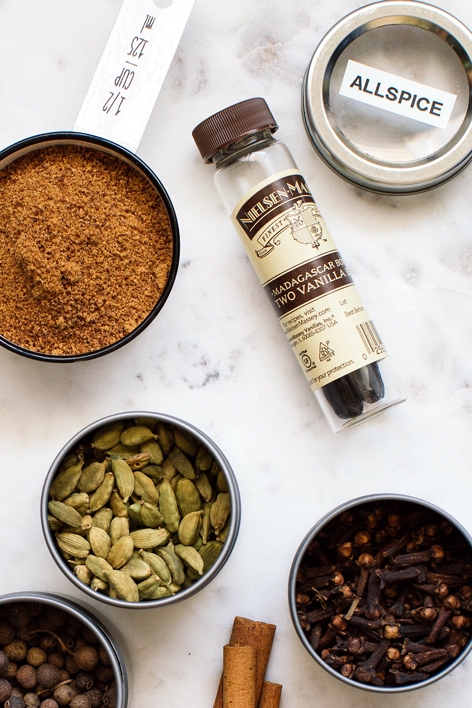 You've probably got 4/5's of this cocktail already in your pantry (tequila, lime, bitters and salt), but one component, the Spiced Vanilla Syrup, does require some cooking.  The syrup starts by toasting a vanilla bean, cardamom, allspice, cinnamon and clove in a dry pan until fragrant.  Coconut sugar is then added and caramelized a bit, before water gets thrown into the mix to make the syrup.  The finished syrup is warm and wonderfully fragrant.  The perfect counter to citrusy white tequila and bright lime juice.  Here are some things to considering when making this syrup:
Vanilla beans should be fat and glossy (not dry and brittle).  This is a good indicator that they're fresh and flavorful.  I used a Nielsen-Massey Madagascar Vanilla Bean here, and its flavor and aroma were just incredible.  The bean shown here was slick with vanilla oil and just bursting with jet black vanilla seeds.  Since vanilla is the main flavor of the syrup, you want to make sure you start with a high quality vanilla bean.
This is a great use-up for whole spices that may be sitting around in your pantry.  The toasting process wakes up the oils in the spices, and helps to extract them into the syrup.
The sugar to water ratio here is 2:1, making this a rich syrup which is thicker than a typical simple syrup.  I used coconut sugar here for depth of flavor, but you could certainly use white sugar if you don't have coconut sugar.
You can store the strained syrup in the fridge for up to 2 months.  It also goes well stirred into coffee or drizzled over vanilla ice cream!
El Guapo
Ingredients
To make the Spiced Vanilla Syrup:
6

green cardamom pods

5

allspice berries

3

whole cloves

1/2-inch

piece of cinnamon stick

2

cups

coconut sugar or white sugar

1

cup

water, divided
To make the cocktail:
2

ounces

white tequila

1

ounce

Spiced Vanilla Syrup

1

ounce

freshly squeezed lime juice

2

dashes

Angostura bitters

Small pinch of kosher salt

Reserved spices, for garnish
Instructions
To make the syrup, start by cutting the vanilla bean in half width-wise, then length-wise. Scrape out the vanilla seeds and reserve. Place the vanilla bean segments in a small pot along with cardamon, allspice, clove and cinnamon, and warm over medium heat until fragrant (1 - 2 minutes). Add the sugar plus 2 tablespoons of water, stirring to combine. Let the sugar cook, stirring frequently, until it starts to caramelize (about 2 minutes)*. Stir in the rest of the water (1 cup minus 2 tablespoons), bring to a boil, and then take the syrup off the heat. Stir in the reserved vanilla seeds, cover and let cool completely. Strain into a clean jar, and reserve the strained spices.

To make the cocktail, add tequila, 1 ounce Spiced Vanilla Syrup, lime juice, bitters and kosher salt to a cocktail shaker filled with ice. Shake until well-chilled. Strain into a short tumbler filled with ice, and garnish with some of the reserved spices.
Notes
* Coconut sugar is already brown, so it will be difficult to see the caramelization happening. Instead, use your nose. The sugar will start to smell warm and toasty as it begins to caramelize. If you're using white sugar, you can see the caramelization happening as the sugar turns from white to light brown.
Tried this recipe?
Tag @brandiego on Instagram so I can check it out!
This is a sponsored post, written by me, and created in partnership with Nielsen-Massey. All recipes, thoughts and opinions are my own. I've actually got a number of other Nielsen-Massey products in my spice drawer, including vanilla extract, almond extract and vanilla paste, and I'd highly recommend them all!  Be sure to check out Nielsen-Massey on Twitter, Facebook, and Pinterest for product updates, recipe ideas, special events and more!
Here are some other vanilla-infused recipes on Kitchen Konfidence: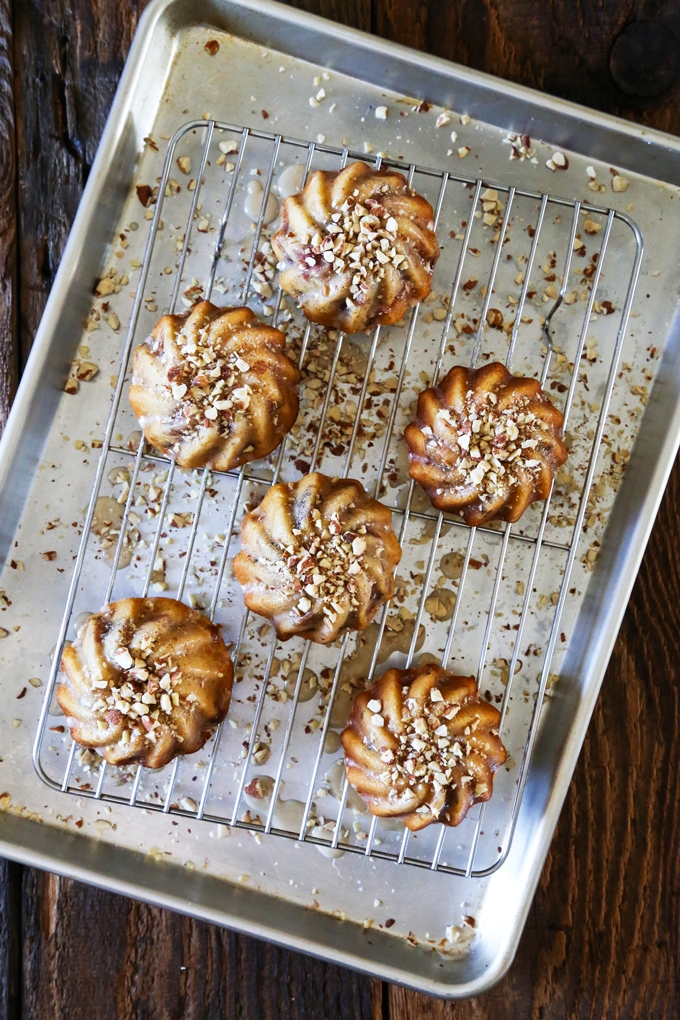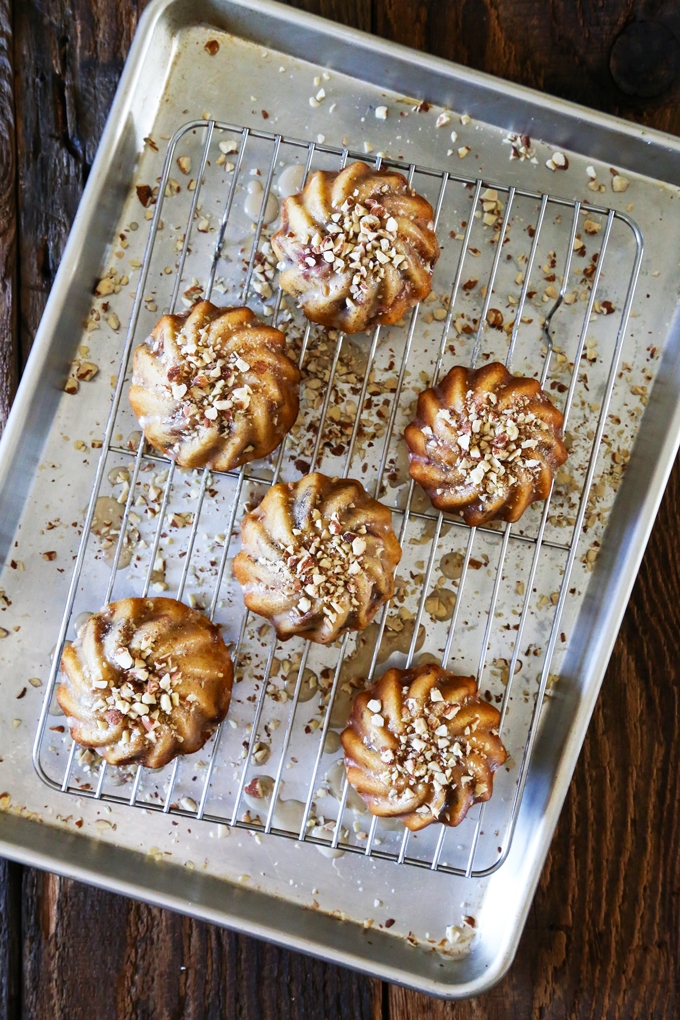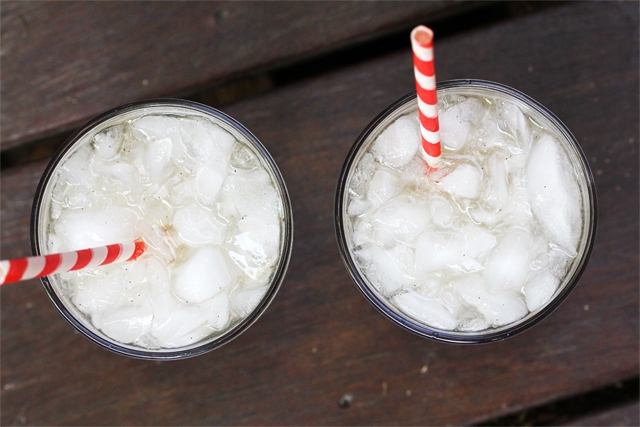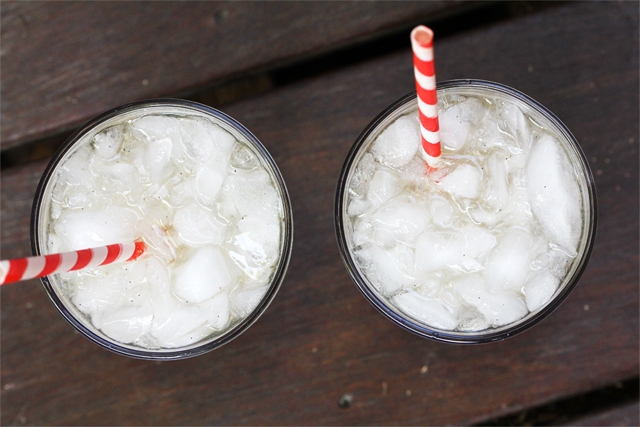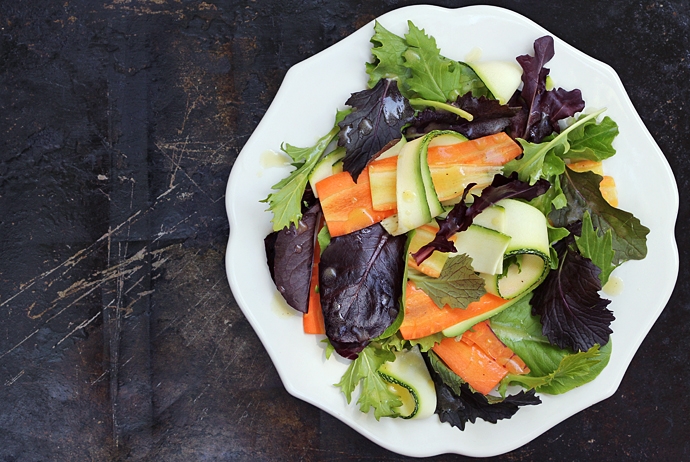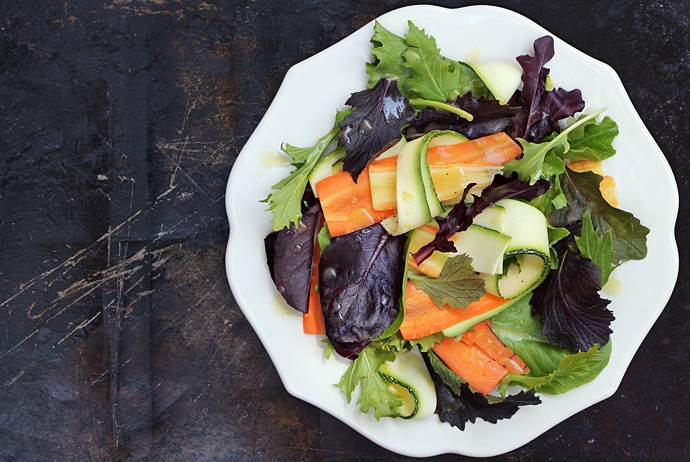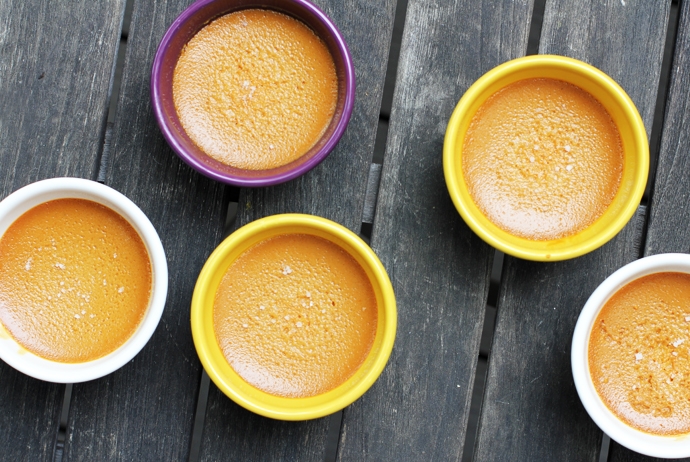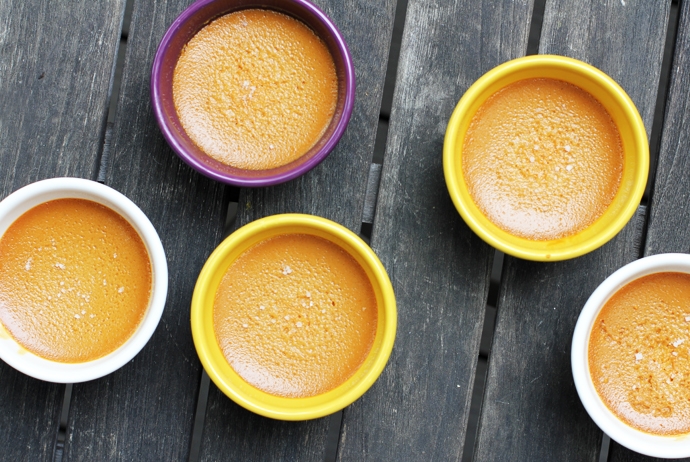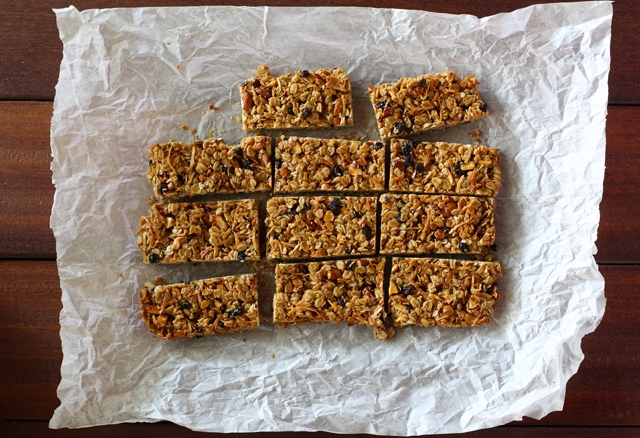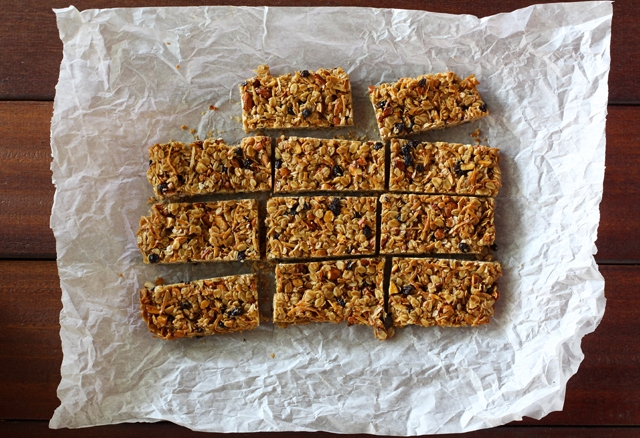 4