Tender, golden biscuits infused with aged cheddar, apple and onion with sweet and smokey bacon jam on the side. To me, this is a plate of pure happiness.
This post may contain affiliate links.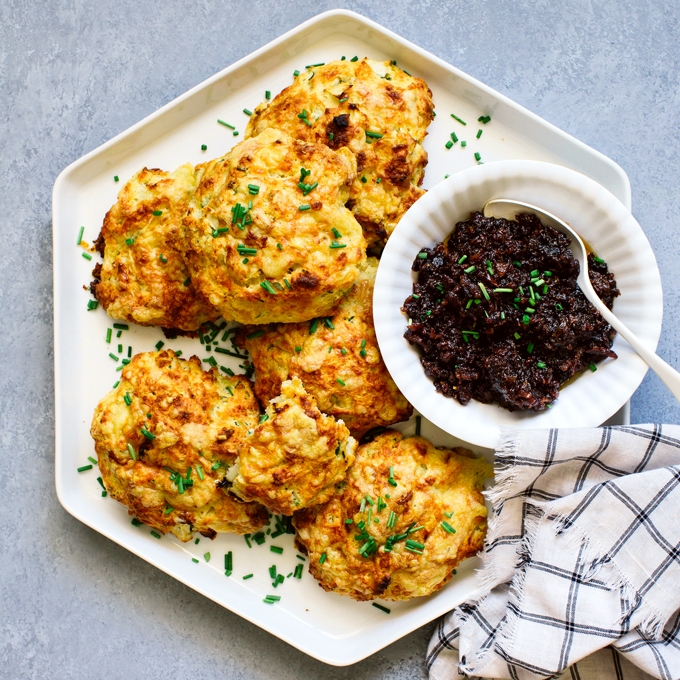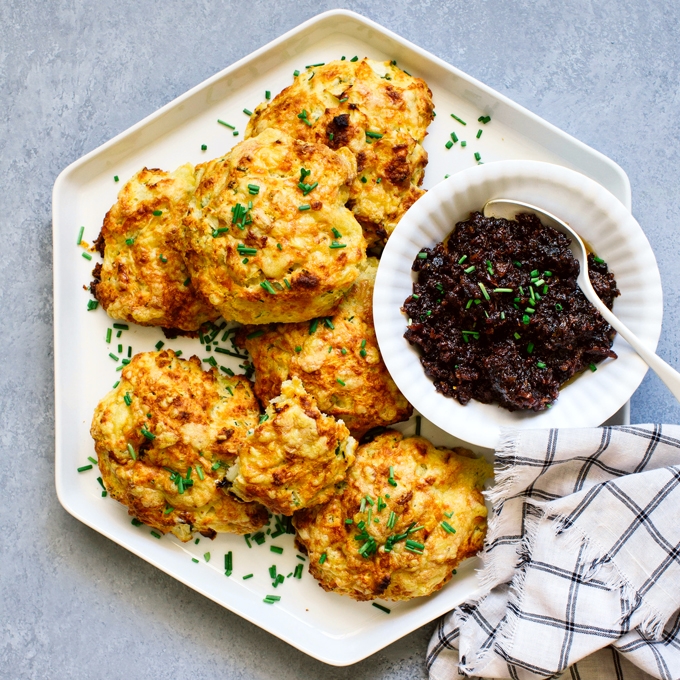 I first made these biscuits (sans apple) two years ago while preparing a southern-inspired dinner for the boyfriend. The menu consisted of brined and breaded pork chops and collards cooked in bacon fat. To round out the plate, I decided to make buttermilk biscuits flavored with items I had in the fridge: sharp cheddar and scallions.  After some quick prep (one bowl) and brief trip to the oven, the hot, cheese-laced drop biscuits were on the table, and ready to be devoured with soft butter and runny honey.  A simple triumph!
Over the years, I've made this recipe countless times with various different cheeses and flavorings. It's my go-to biscuit recipe.  And today, I'm sharing it with all of you 🙂 Continue reading for the recipe!
This recipe starts with a big bowl, some dry ingredients and cubes of cold butter.  In this instance, I like to mix the butter and flour by hand. It just takes a moment and keeps me from having to use (and clean!) my food processor. Next, shredded cheese (Kerrygold Aged Cheddar with Irish Whiskey here), chopped apple, sliced scallion and chives get added to the bowl.  I like the varied onion flavor that comes with using both scallions and chives, but if you've only got one available, that's totally fine.  Finally, buttermilk is stirred in to bind and add tang.  Large dollops of biscuit batter are dropped on a buttered baking sheet and then cooked until golden and fragrant.  The smell and flavor are quite intoxicating.  These drop biscuits are best enjoyed immediately, but can be reheated and eaten up to several days later.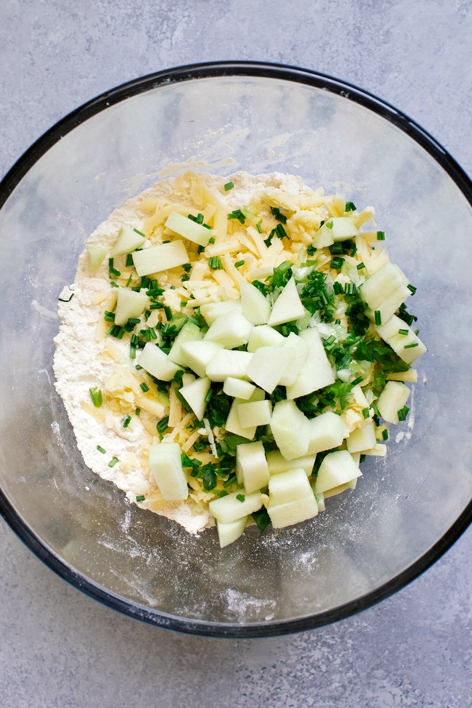 I've paired these biscuits with homemade Bacon Jam, another one of my classic recipes.  Bacon Jam is made by simmering a whole pound of bacon with onion, garlic, brown sugar, maple syrup, and brewed coffee until dark and sticky.  After a quick blitz in the the food processor, a little red wine vinegar, black pepper and paprika are added to brighten flavors.  The finished jam is both sweet and savory with a wonderful depth of flavor.  Pairs perfectly with cheddar, apple and onion (all the flavors in the biscuits!).  I first posted a Bacon Jam recipe back in 2011!  Since then I've simplified the process a bit.  My new recipe is below.
Don't want to make the Bacon Jam?  You can enjoy these biscuits as is or with some softened butter.  Honey pairs beautifully as does whipped cream cheese.  If you want to take these biscuits from the side attraction to the main stage, split one and fill with mayo, mustard and salty slices of smoked ham.  Divine!
These biscuits are appropriate for a number of different occasions, but this year, they've been making frequent appearances at all my summer gatherings.  A perfect side dish for a backyard barbecue.  I would highly recommend doubling the recipe if you're serving at a big party, because they will fly right off the plate.  Always a friend favorite 🙂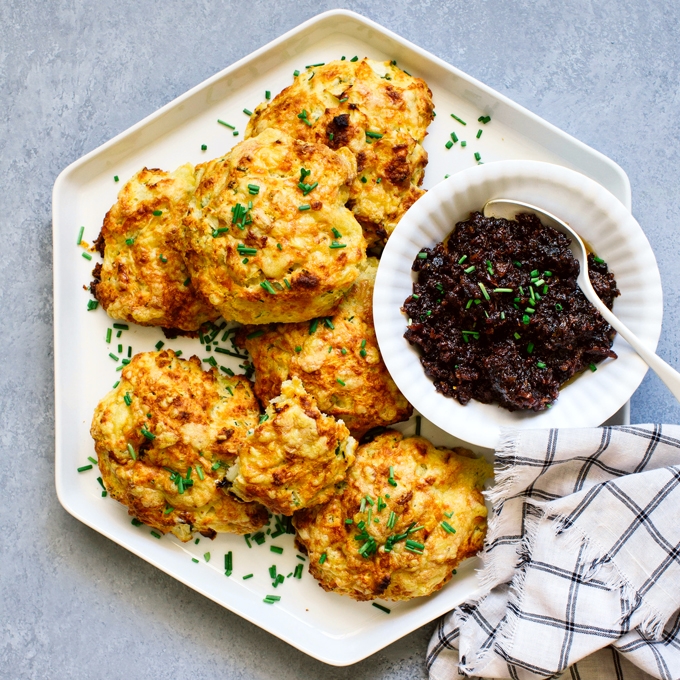 Apple Cheddar Biscuits
Ingredients
6

tablespoons

(3/4 stick) cold unsalted butter, cut into 1/2-inch cubes, plus more for greasing the pan

2 1/4

cups

all purpose flour

2 1/2

teaspoons

baking powder

2

teaspoons

sugar

3/4

teaspoon

baking soda

1

teaspoon

fine grain sea salt

1

firm, tart apple (such as Granny Smith), peeled and cut into 1/2-inch cubes

2

scallions, chopped finely (don't have this? add another 2 tablespoons sliced chive)

2 1/2

tablespoons

thinly sliced chives (don't have this? Add another chopped scallion to the mix)

1

cup

+ 2 tablespoons well-shaken buttermilk
Instructions
Preheat oven to 450°F and set an oven rack to the middle position. Grease a baking sheet with butter and set aside.

Add flour, baking powder, sugar, baking soda and sea salt to a large bowl, whisking to combine. Add the butter to the bowl, and, using your fingers, work the butter into the dry ingredients until it resembles coarse meal. Stir in the apple, most of the aged cheddar (reserve 1/2 cup), scallions an chives. Add the buttermilk and stir until just combined.

Using a large spoon, drop the dough in 8 equal mounds onto the prepared baking sheet. Evenly sprinkle the top of each mound with reserved cheddar. Bake until golden and cooked through (18 - 20 minutes). Let cool for just a moment before enjoying. Store any leftover biscuits covered at room temperature for up to several days.
Tried this recipe?
Tag @brandiego on Instagram so I can check it out!
Updated Bacon Jam
Ingredients
1

pound

bacon, cut into 1-inch pieces

1

large onion, thinly sliced

5

garlic cloves, minced

3

tablespoons

brown sugar

1

cup

brewed coffee

1/4

cup

apple cider vinegar

1/4

cup

maple syrup

3/4

cup

water

Freshly ground black pepper

1/4

teaspoon

smoked paprika

1

tablespoon

red wine vinegar
Instructions
In a large, heavy bottom pot, cook the bacon over medium heat just until lightly brown and starting to crisp. Set aside to cool.

Add onion and garlic to the same pot and cook until soft and translucent (about 10 – 12 minutes), stirring occasionally. Return the bacon to pot along with the brown sugar, brewed coffee, apple cider vinegar, maple syrup and water, stirring to combine. Bring the mixture to a boil, then reduce to low and simmer uncovered for 2 1/2 hours, stirring every once in a while to prevent sticking, until thick and dark brown in color.

Transfer to a food processor, and pulse several times to reach a chunky jam texture. Pulse in several turns of black pepper, smoked paprika, and red wine vinegar. Season to taste with additional red wine vinegar (to brighten flavors).
Tried this recipe?
Tag @brandiego on Instagram so I can check it out!
I partnered with Kerrygold on this article.  They provided me a selection of their delicious cheeses to sample. #KGgrassfed.
Here are some other side dishes that would be perfect for a last summer hurrah!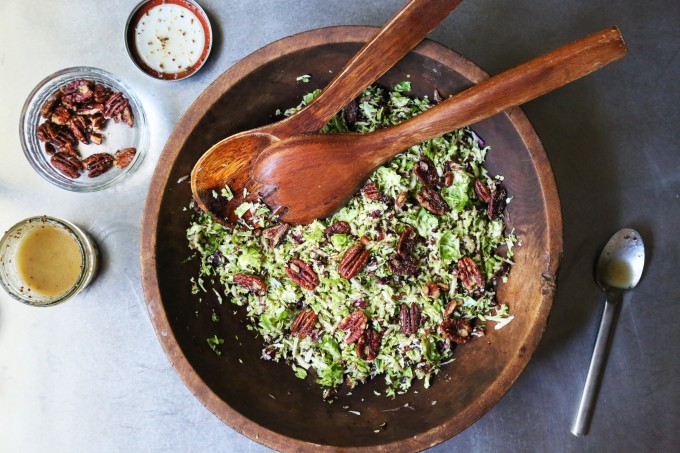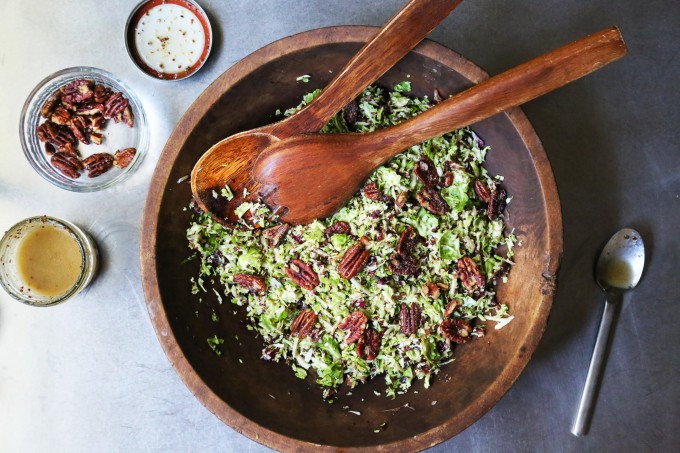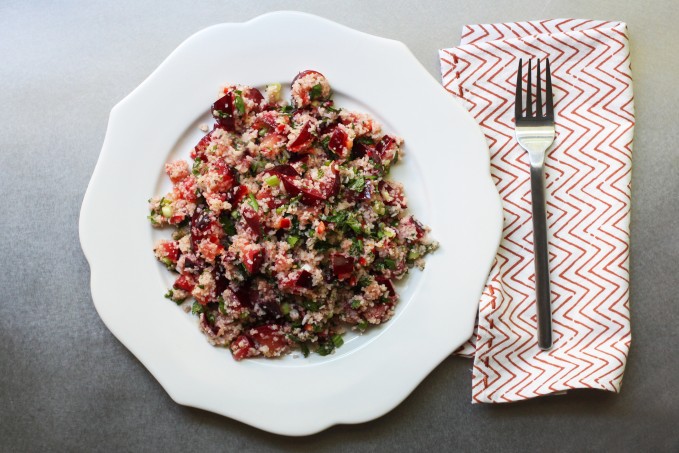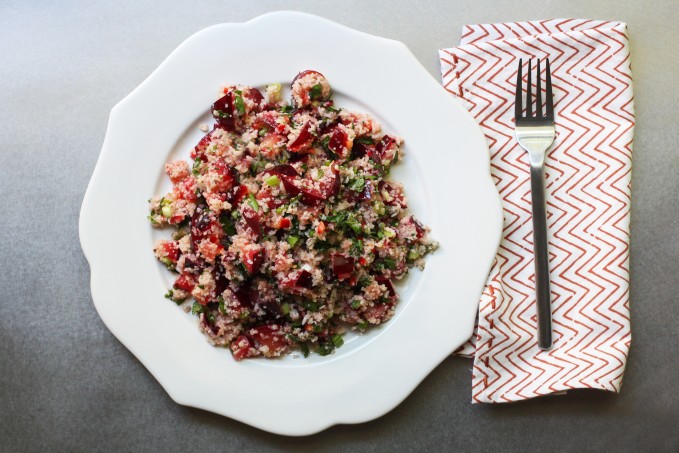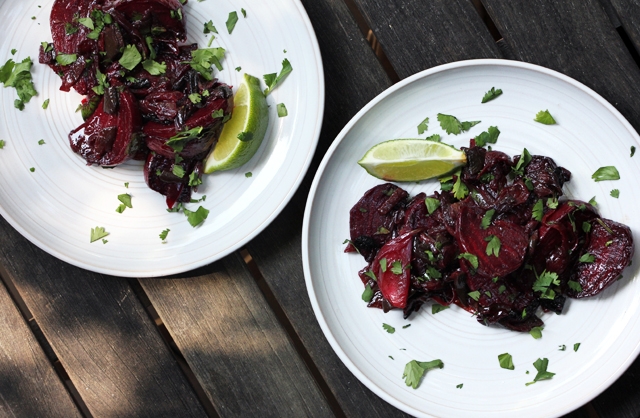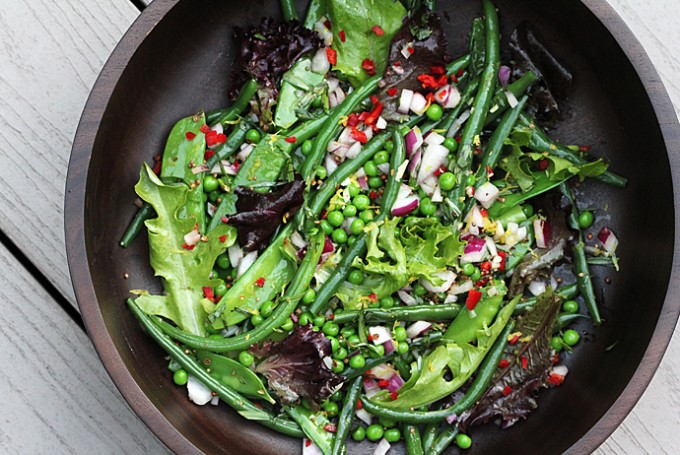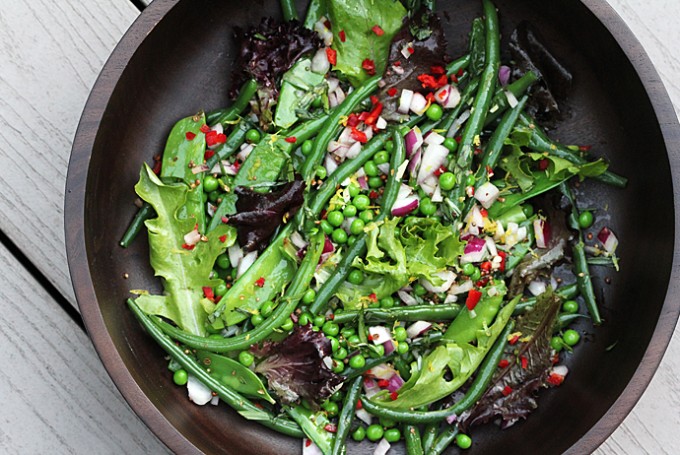 8