This time last week, I was in Vinci, Italy, making some craaaazy delicious pizzas in a wood-burning oven overlooking the rollings hills of Tuscany.  I was also competing against Alana, Molly and Rebecca to see who could make the best pizza.
This post may contain affiliate links.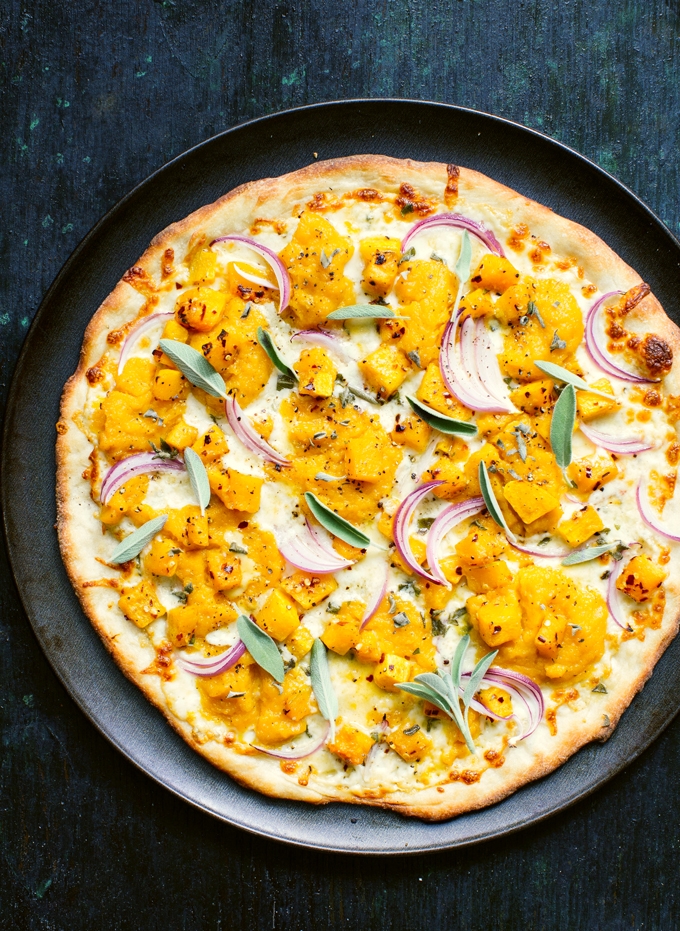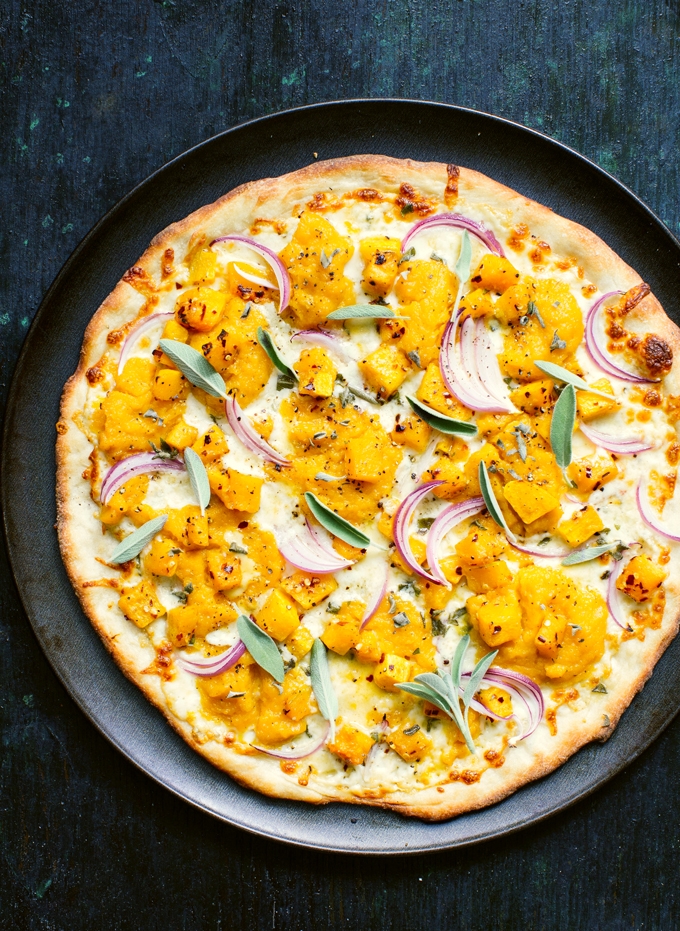 As my pizza, topped with tomato sauce, mozzarella cheese, spicy salami, eggplant, capers, olives and peppers, slid into the oven, it stuck to the metal peel, resulting in an uproar of airborne toppings.  Some landed back on the pizza while others went up in smoke as they hit searing hot stone.  Luckily, we were able to pull the pizza back out and reimagine it as a stromboli.  Despite its salty yum-factor and ability to overcome adversity, my rolled up pizza lost to Molly's innovative white pizza topped with halved grapes and fresh rosemary.  Overall, everyone made delicious pizzas that evening, so really, we all won 🙂
I'm back in San Diego now, but I've still got pizza and Tuscany on my mind.  So today, I'm sharing this recipe for Butternut Squash Pizza.  Continue reading for the recipe.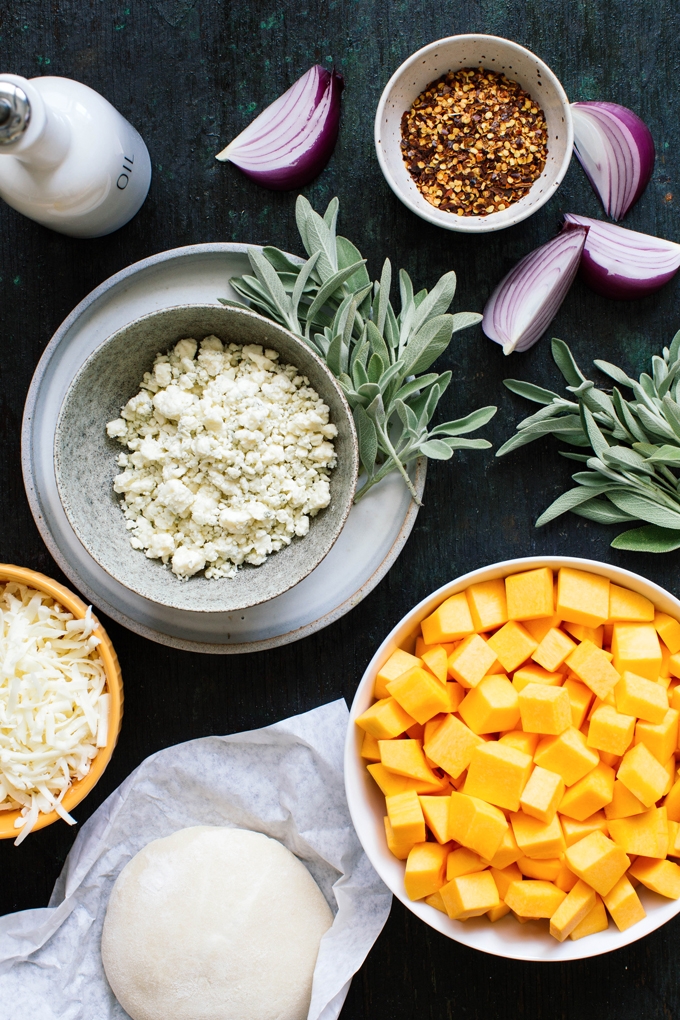 The base of this pizza is an airy round of hand-stretched dough.  I like to buy my pizza dough from a local pizzeria; however, I did learn how to make pizza dough while in Tuscany.  So expect a homemade pizza dough recipe soon 🙂  Here's how the toppings stack up:
Olive oil and kosher salt to start.  This helps flavor and color the crust.
Shredded low-moisture mozzarella cheese.
Crumbled gorgonzola cheese.  Major flavor boost here.  Pairs very well with the squash.
One butternut squash prepared two ways: pureed with maple syrup and lemon juice, and cubed with red pepper flakes.  The puree acts as the sauce while the cubes add some nice texture.
Sliced red onion for contrast.
Chopped sage for a grassy, herbal note.  Also pairs very well with the squash.
Kosher salt and freshly ground black pepper to finish.
An irresistible mess of orange, green and purple, this pizza is autumn made edible.  I can seriously eat at least four slices in one sitting.  So damn tasty.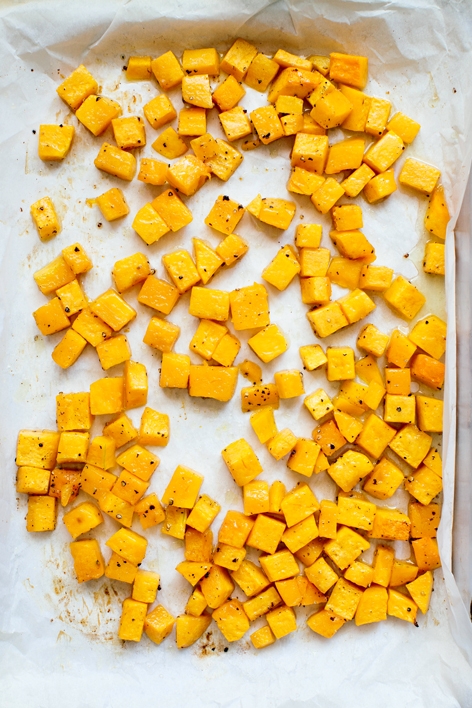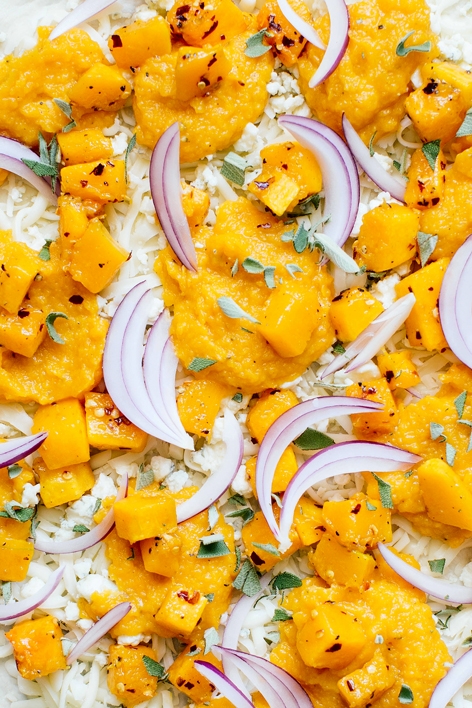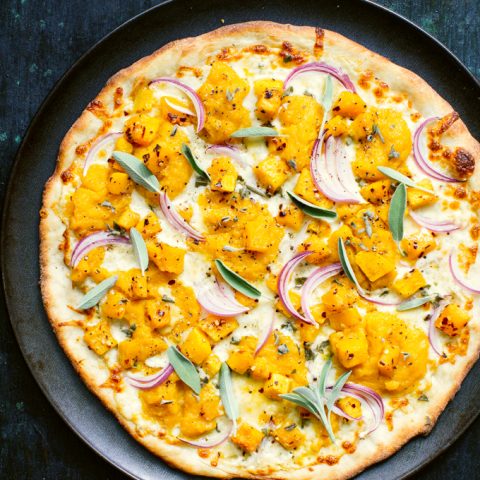 Butternut Squash Pizza Recipe
Ingredients
2

pounds

peeled and cubed butternut squash (from a 2 1/2 pound squash)

3

tablespoons

olive oil plus more for drizzling

Kosher salt

Freshly ground black pepper

Pinch

of crushed red pepper flakes

2

tablespoons

maple syrup

1

teaspoon

fresh lemon juice

Nonstick cooking spray

1

ball of dough

6

ounces

part-skim mozzarella cheese, coarsely grated

3

ounces

crumbled Gorgonzola cheese

1/4

of a red onion, peel removed and sliced thin

1

heaping tablespoon chopped fresh sage
Instructions
Preheat an oven to 350°F and line a baking sheet with parchment paper. Place butternut squash on the baking sheet and toss with 3 tablespoons olive oil. Season well with kosher salt and black pepper. Bake squash until tender and just starting to turn golden in a few spots (35 – 40 minutes). Measure out 1 1/2 cups of cooked butternut squash and place in a small bowl. Add a pinch of crushed red pepper flakes, toss to combine, and set aside. Place remaining cooked butternut squash in food processor, and process until smooth. Add maple syrup and lemon juice, and pulse a few more times to combine. Season to taste with additional kosher salt.

Increase oven temperature to 500°F, and set an oven rack in the lowest possible position. Lightly spray a pizza pan or baking sheet with nonstick spray. Stretch pizza dough into a round large enough to fit the pizza pan. Very lightly drizzle the dough with olive oil, then use your hands to evenly spread the oil around. Sprinkle dough with a small pinch of kosher salt. Top pizza with grated mozzarella cheese and crumbled Gorgonzola. Using a spoon, drop large dollops of butternut squash puree around the pizza (you may not use all of the puree). Scatter cooked butternut squash cubes, red onion slices and chopped sage on top. Finish with a small sprinkle of kosher salt and black pepper.

Transfer the pizza pan to the oven on the lowest rack, and cook until the crust is golden brown (I check the bottom of the crust) and the cheese is nice and bubbly.
Tried this recipe?
Tag @brandiego on Instagram so I can check it out!
Here are some other pizza recipes on Kitchen Konfidence: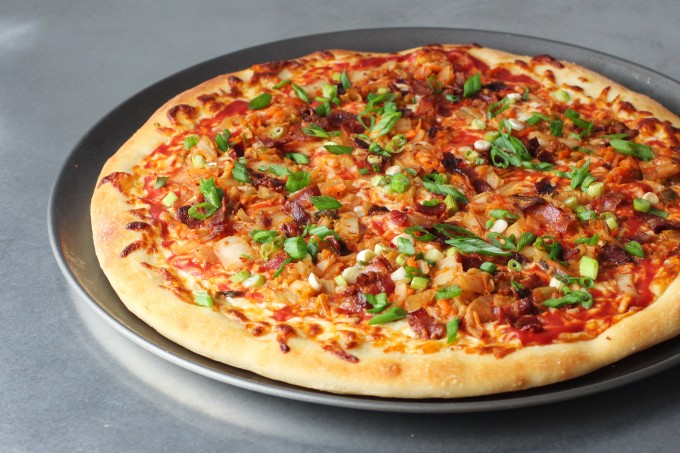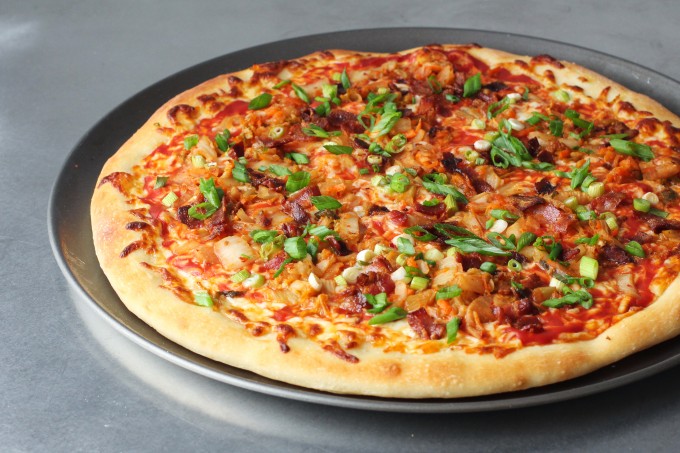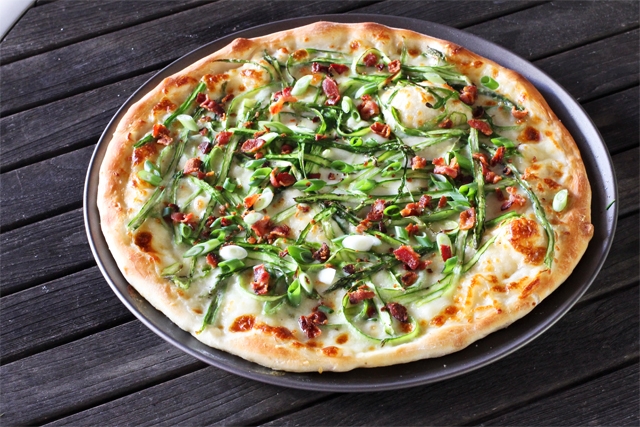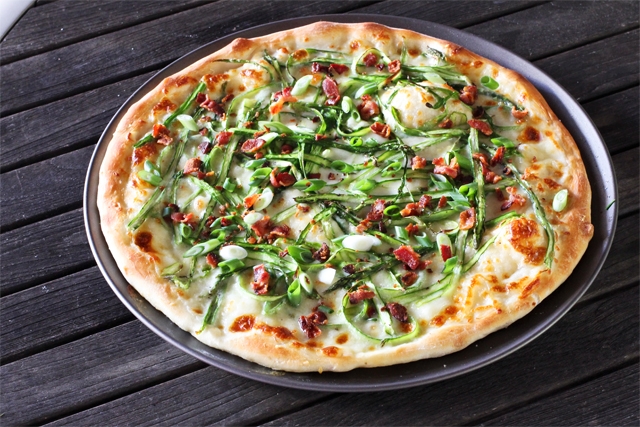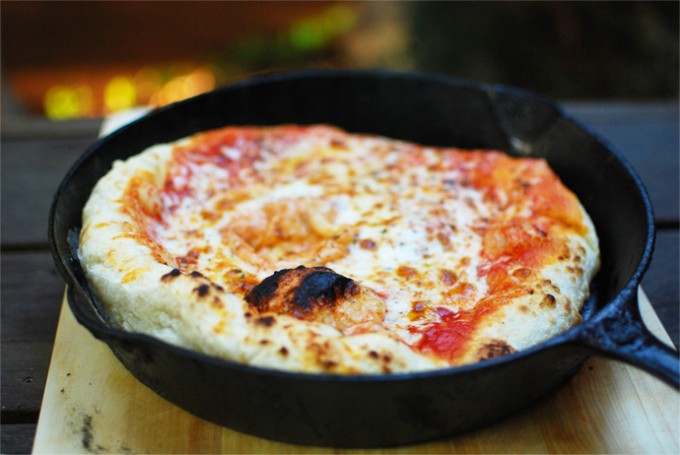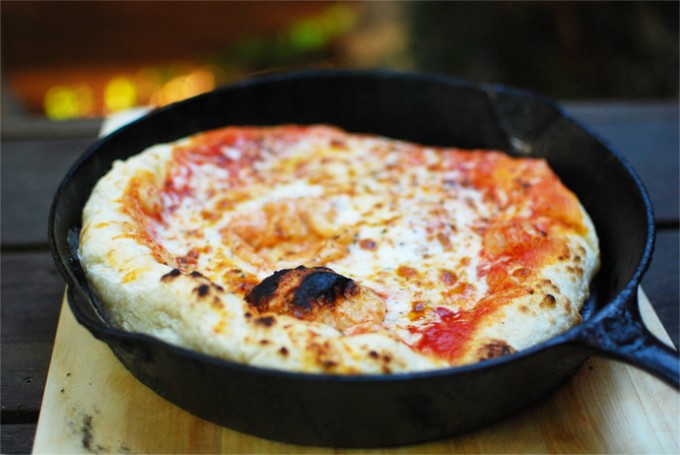 9