I've got some exciting news to share with all of you today!!
This post may contain affiliate links.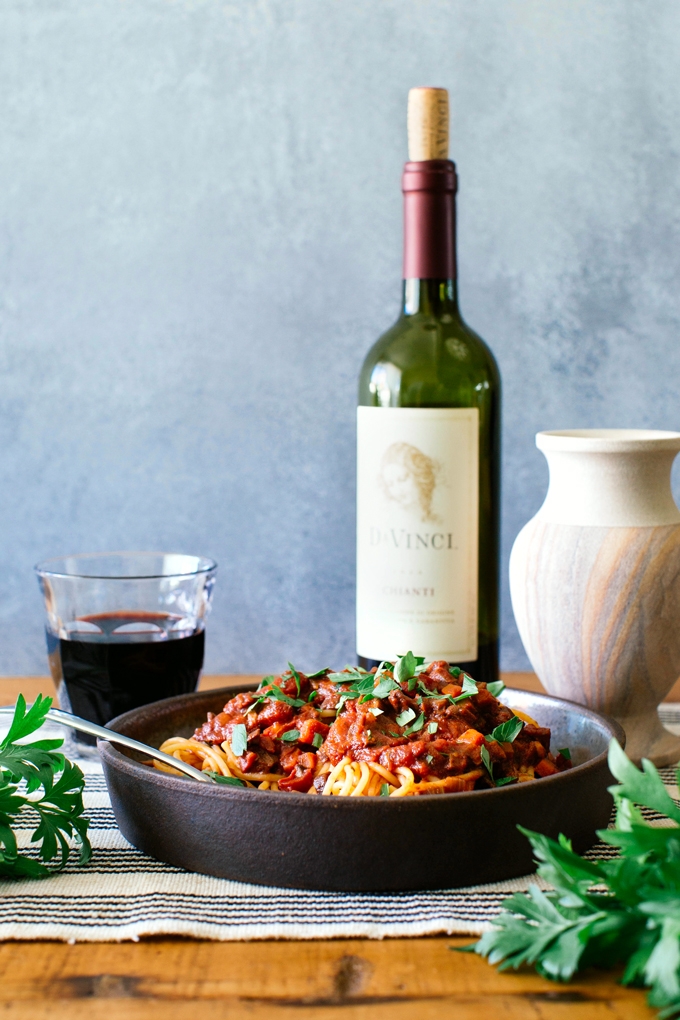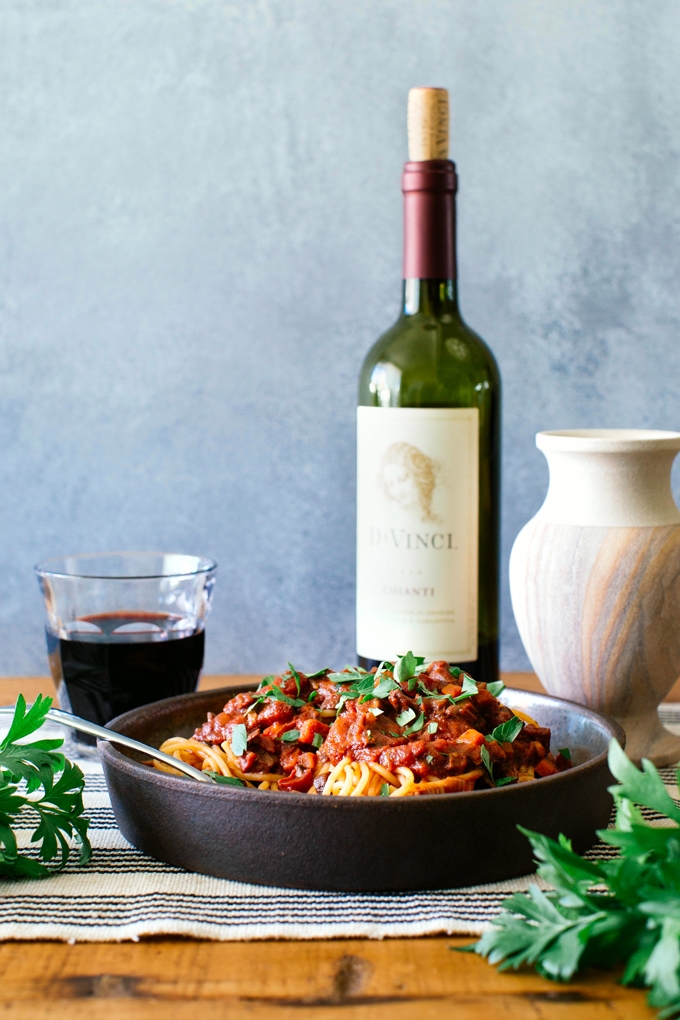 In just under one week, I'll be heading to the Tuscany region of Italy to embark on a weeklong DaVinci Storyteller Experience sponsored by DaVinci Wine! AHHHHH, so exciting!!! Set in the picturesque town of Vinci, Italy (the birthplace of Leonardo Da Vinci), this immersive experience is focused on the Cantine Leonardo da Vinci, an innovative growers' cooperative committed to producing authentic Tuscan wine, including the flagship DaVinci Chianti.
Throughout the week, I'll be diving into all things Cantine Leonardo Da Vinci, including vineyard tours, culinary experiences, delicious food and wine galore, plus meet and greets with local chefs, wine growers and other personalities in and around Vinci. Joining me on this trip are some food blogger favorites including Alana from Fix Feast Flair, Molly from my name is yeh and Rebecca from Foodie with Family. This is going to be such a fun week!
In anticipation of this trip, I've developed a new tomato sauce recipe infused with the flavors of Tuscany. Particularly mushroom and Chianti! Continue reading for the recipe plus more on DaVinci Wine.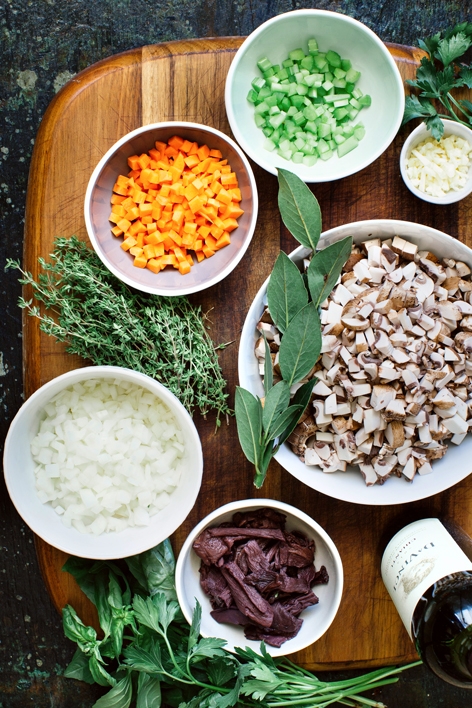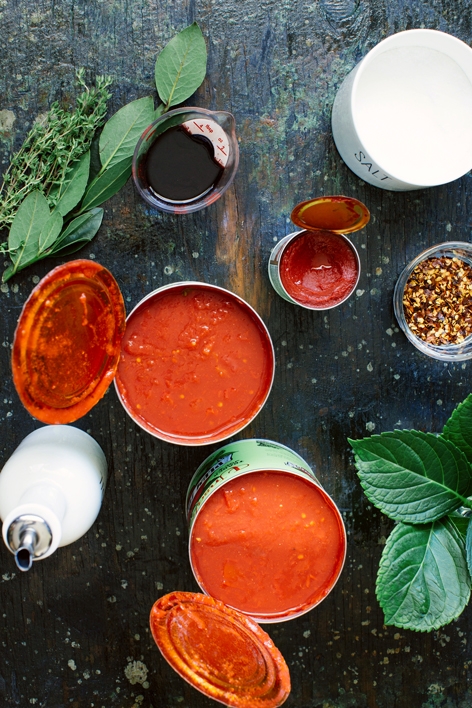 I've mentioned before on KK that I'm part Italian. 50% Italian actually. My mother's side of the family comes from Naples and Sicily, so my Italian recipe repertoire is definitely more influenced by those regions. Over the past few years, I've also infused American and California flavors into my Italian cooking (Wild Ramp Pizza for example).
Tuscan flavors, however, are something that I'm not overly familiar with. After doing a little research, I found that Tuscan cuisine includes:
Regional and seasonal vegetables
Fresh fruit
Olive oil
Mushrooms (porcini and truffles)
Beans
Bread
Cheese
Beef (Florentine steak)
Game (boar, rabbit, deer)
Wine (Chianti, Brunello and more)
I know that's not much right now (and quite vague), but I will definitely have a better grasp of Tuscan cuisine after going through this Storyteller experience. For now, I've decided to focus on mushrooms and Chianti.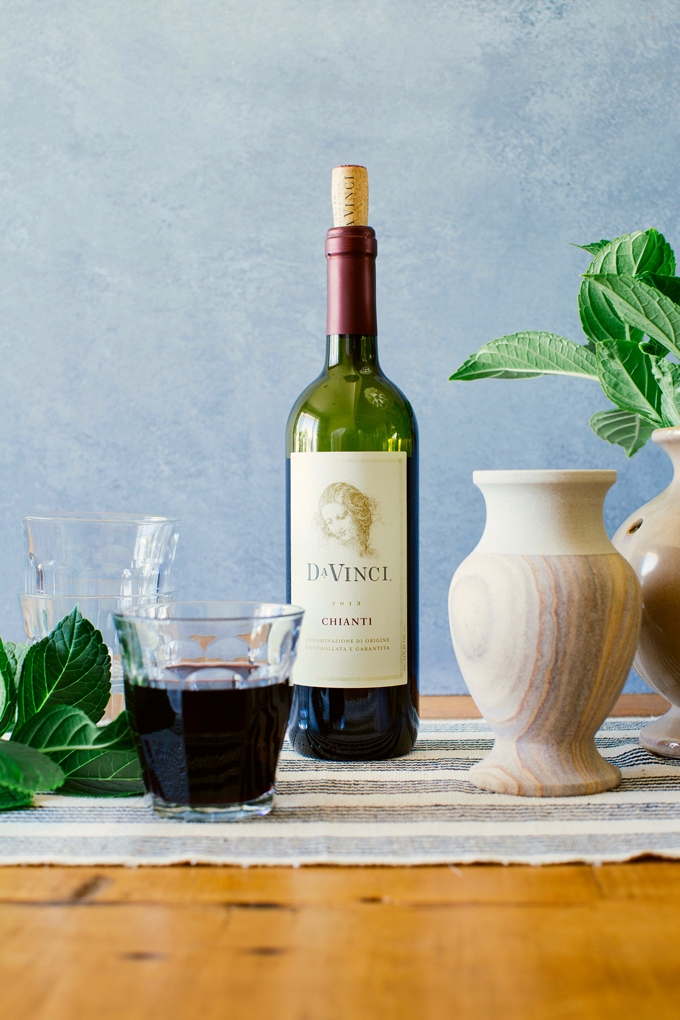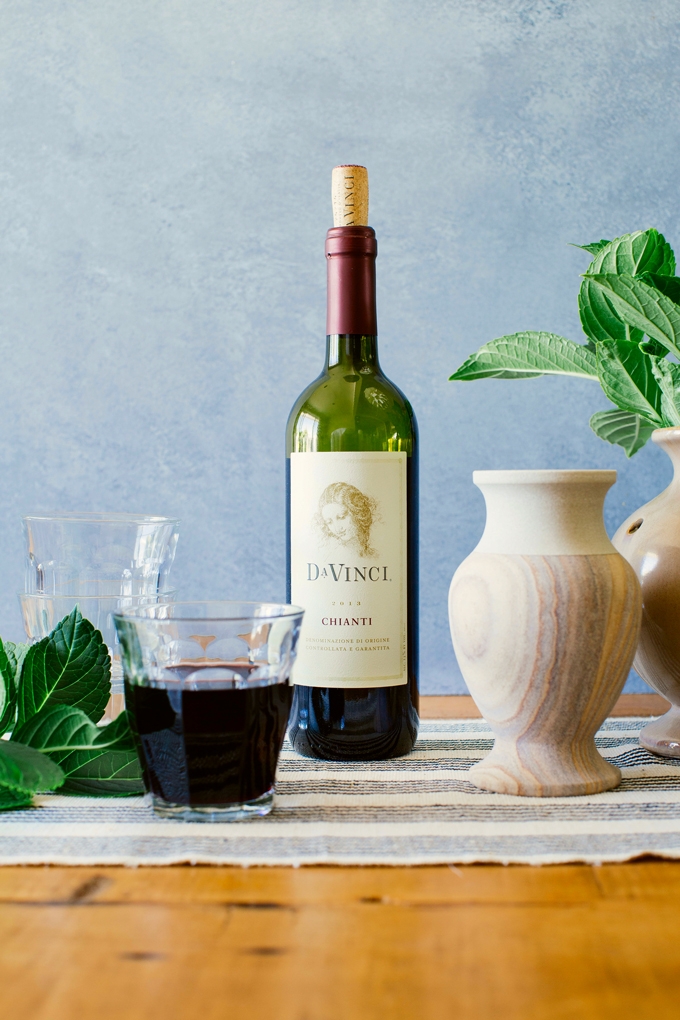 This Wild Mushroom Tomato Sauce is a variation of my mother's Homemade Tomato Sauce. The base herbs and aromatics are similar, but I've added dried porcini mushrooms, fresh cremini mushrooms, thyme, bay and reduced DaVinci Chianti to the mix.
Rich with notes of ripe plums, cherries, pepper and red fruit, the Chianti is cooked briefly with dried porcini mushrooms. The mushrooms then steep in the wine for 30 minutes, get strained out and chopped. The mushroom-infused wine is then reduced significantly to concentrate flavors. Reduced wine and mushrooms are added back into the sauce later on, adding a big boost of flavor. The finished sauce has the most incredible depth of flavor with mouth-watering savory notes (umami!) from the wine and mushrooms.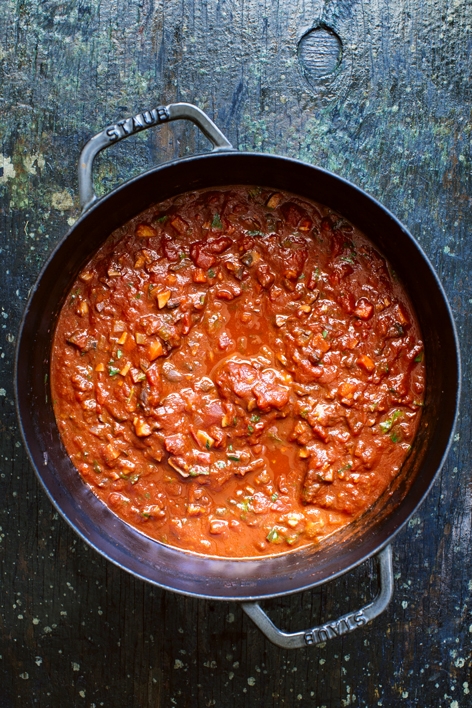 While in Tuscany, I'll be posting frequently on Instagram, and I'll also be setting up a live feed article that will follow one of the hashtags from the trip. So far I've tried 3 of the 4 DaVinci wine varietals (Chianti, Chianti Riserva and Pinot Grigio), and they're all really, really tasty.  DaVinci also has a Brunello di Montalcino that I'll get to try while in Italy.  Can't wait!!
If you'd like to connect with DaVinci Wine, please follow them here: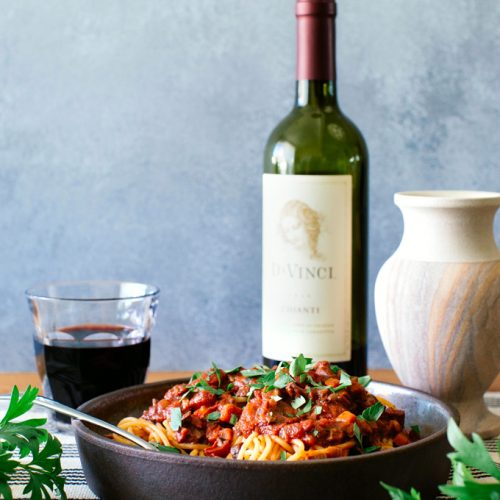 Wild Mushroom Tomato Sauce
Ingredients
1 1/2

cup

Chianti (I used Da Vinci Wine Chianti here)

1

ounce

dried porcini mushrooms, lightly rinsed if dusty

2

tablespoons

extra virgin olive oil

2

tablespoons

unsalted butter

1

smallish onion, finely chopped (heaping 1 1/2 cups)

1/2

large carrot, finely chopped (heaping 1/2 cup)

1

celery stick, finely chopped (heaping 1/4 cup)

Kosher salt

4

cloves

of garlic, minced

Crushed red pepper flakes, optional

1

pound

cremini mushrooms, wiped clean, stems removed and finely chopped

2 28-

ounce

cans crushed tomato

2

tablespoons

tomato paste

1/4

cup

water

1

bay leaf

1

teaspoon

fresh thyme leaves

1

teaspoon

sugar

Freshly ground black pepper

2

tablespoons

freshly chopped parsley

2

tablespoons

freshly chopped basil
Instructions
Bring Chianti and dried porcinis to a simmer in a medium pot set over medium-high heat. Cook for 5 minutes, then take the pot off the heat and cover. Let steep for 30 minutes, then scoop out the porcinis with a slotted spoon and reserve. Return the pot with the wine over medium-high heat and cook until reduced to 3 – 4 tablespoons of liquid. Chop the porcinis and set aside along with the reduced wine.

Warm olive oil and butter in a large, heavy-bottomed pot over medium heat. Once you see the oil shimmering, add the chopped onion, carrot and celery, and sauté for 3 minutes, stirring occasionally. Add the minced garlic, a pinch of red pepper flake, and the cremini mushrooms, then continue to sauté until vegetables are soft but not brown, stirring occasionally.

Add crushed tomato, tomato paste, water, bay, thyme, sugar, reserved chopped porcini, reduced wine, a few pinches of kosher salt and several turns of freshly ground black pepper, stirring to combine. Bring sauce to a boil, reduce heat to low then simmer, partially covered, for 1 hour.

To finish the sauce, stir in chopped parsley and basil. Season to taste with additional kosher salt and freshly ground black pepper.

Serve this sauce with your favorite pasta. I like to add two or three sizable spoonfuls of sauce to freshly drained spaghetti, tossing to coat. This will ensure that the spaghetti absorbs the flavor of the sauce. Place a mound of spaghetti on a plate then top with extra sauce (I like it saucy :)), chopped parsley and/or basil, grated Parmesan cheese and freshly ground black pepper.
Tried this recipe?
Tag @brandiego on Instagram so I can check it out!
As a 2015 DaVinci Storyteller, this post was written in partnership with DaVinci Wine. DaVinci Wine has provided me with this experience. All thoughts, opinions and recipes are my own.
As the other Storytellers post their recipes, I will share photos and links below: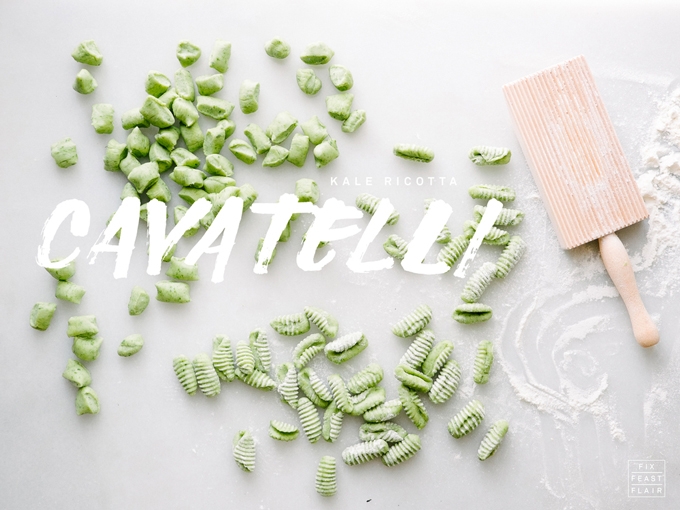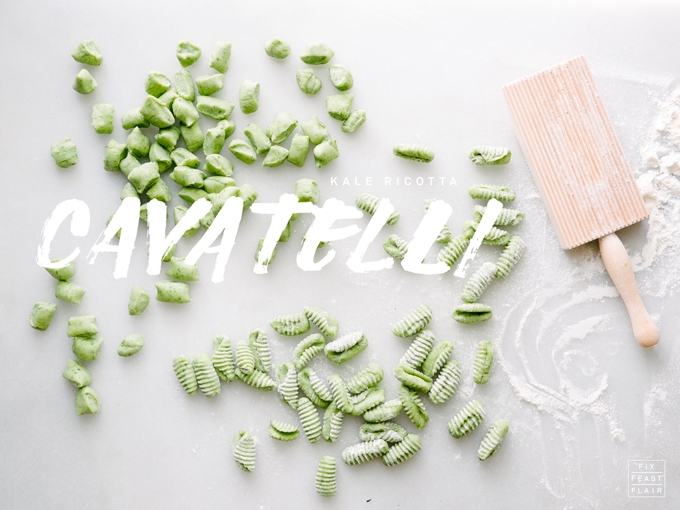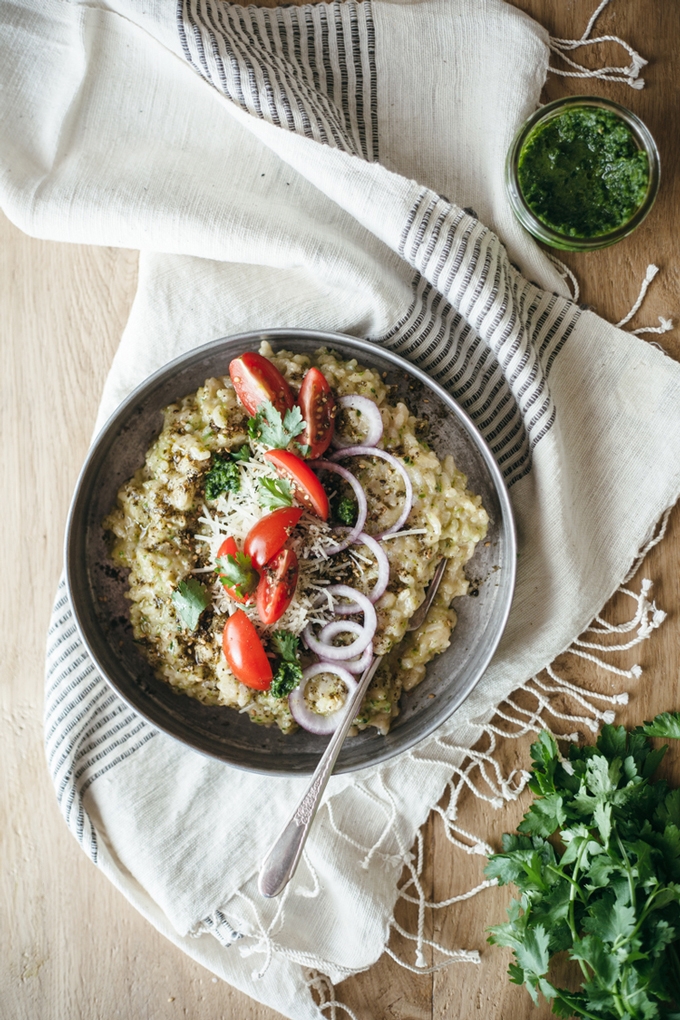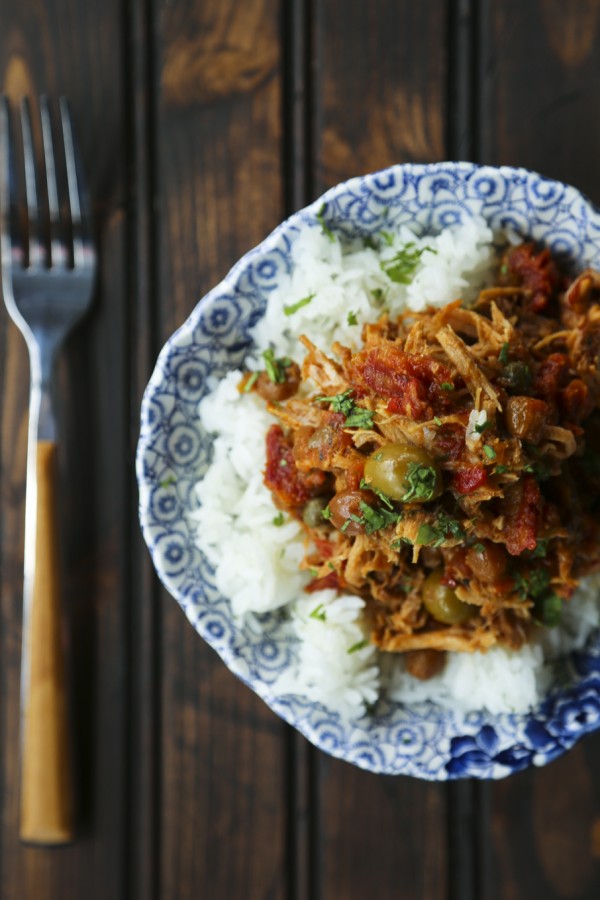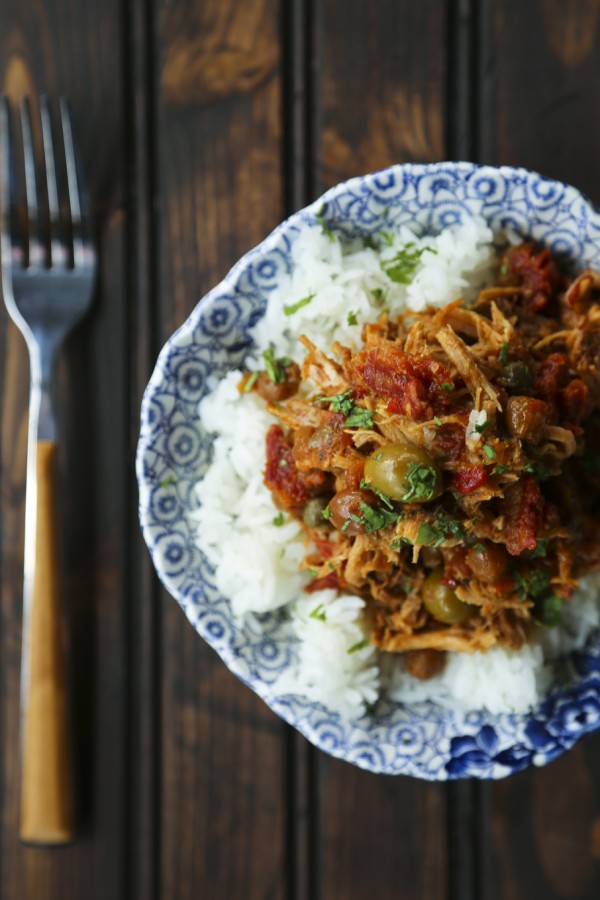 11