I don't make macaroni and cheese that often, but when I do, I go all out.
This post may contain affiliate links.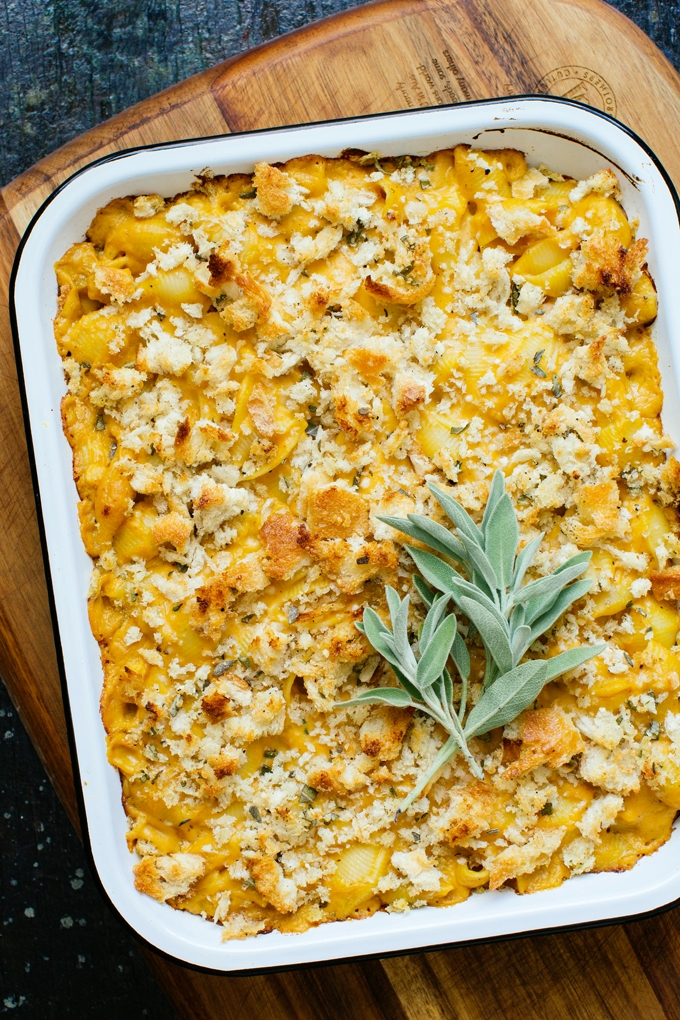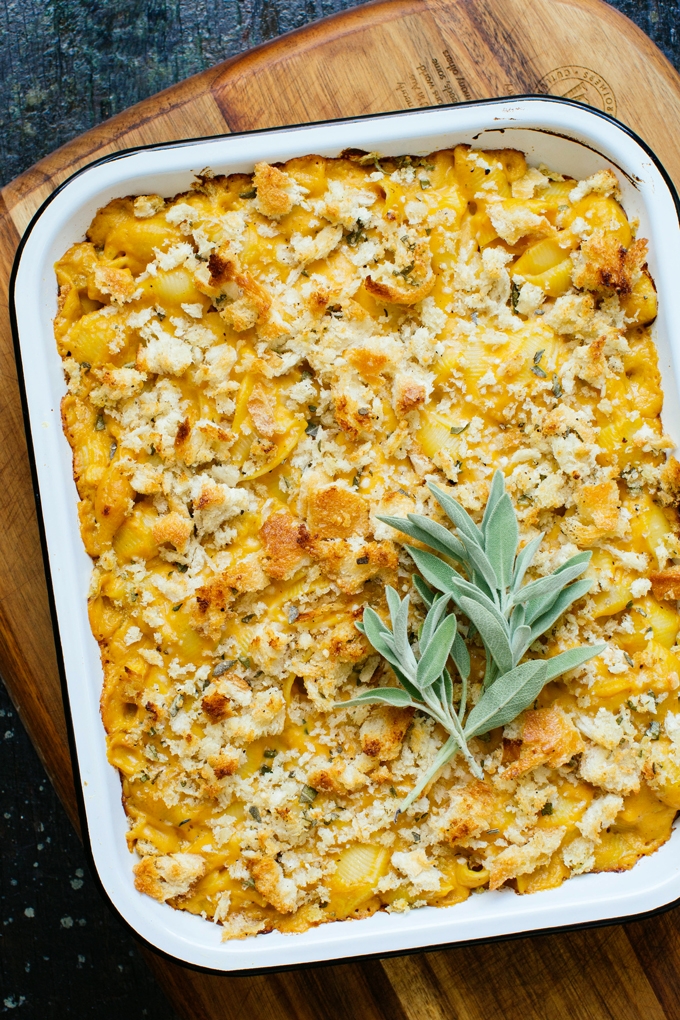 This Butternut Squash Mac and Cheese is rich, creamy and infused with all sorts of autumn.  The base starts with onion, garlic and thyme sizzling in a pan of hot butter.  A cheese sauce is then made with the addition of flour, milk and grated Kerrygold Aged Cheddar.  Before the cooked shells are folded into the mix, the sauce is flavored with butternut squash puree, Dijon mustard, nutmeg, cayenne, and black pepper.  Finished with a layer of fresh breadcrumbs, chopped sage and Parmesan cheese, the casserole cooks in the oven until golden and bubbly.  This mac and cheese is tangy, earthy and peppery with wonderful pops of crunch and herb from the breadcrumb topping.  This is comfort food to the max.  Like a warm blanket on a cool autumn evening.  Continue reading for the recipe.
I recently discovered that Whole Foods carries canned butternut squash puree (Amazon too)!  I don't mind breaking down and cooking a whole butternut squash, but the use of canned puree here really makes this cheese sauce E. Z.  It comes together in under 10 minutes.  If you can't find canned butternut squash, there are a number of substitutions available.  First, you could try canned pumpkin puree, and the final mac and cheese will have a similar flavor.  Or, you can roast cubed butternut squash in a 425°F oven and puree in the blender or food processor until smooth.  You'll want to start with about 2 pounds of pre-cubed butternut squash or a 3 pound whole squash that you peel and cube.  I've been seeing many other interesting types of squash at the market that could be used instead of butternut, including Hubbard, Red Kuri, Tahitian Butternut and Fairytale.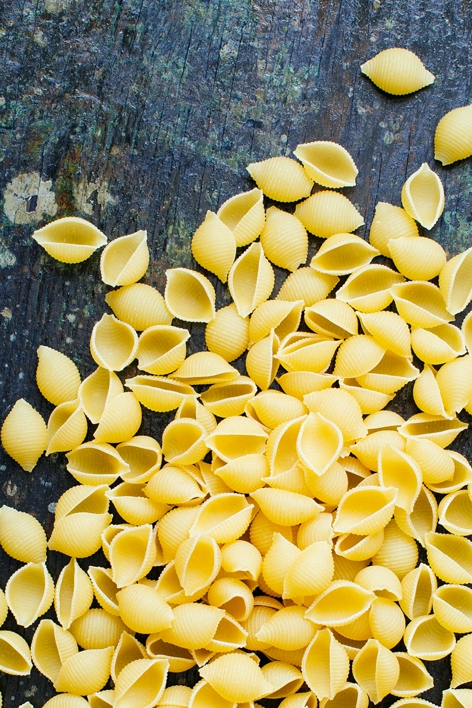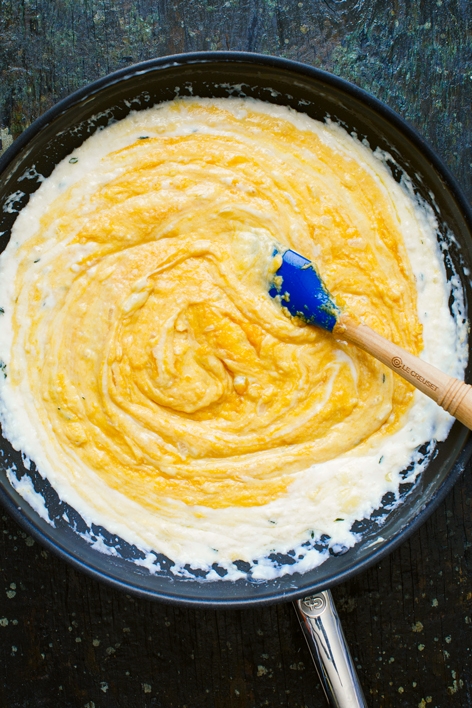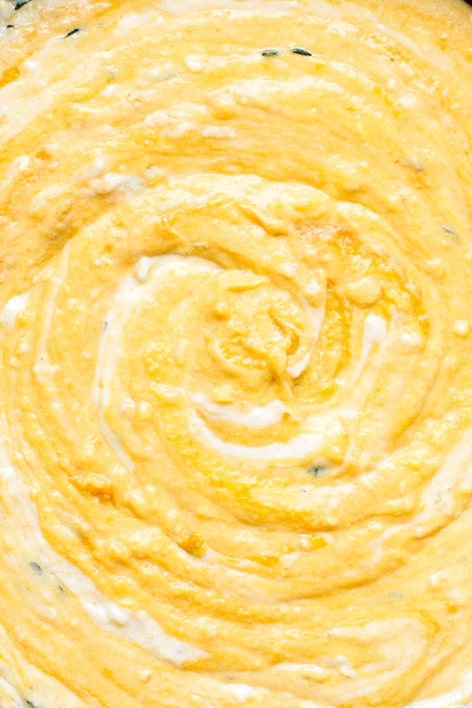 Halloween is rapidly approaching, and if you're planning a party, this mac and cheese would be a perfect addition to the savory table.  It will be equally loved by both kids and adults.  The entire casserole can be prepared earlier in the day and baked off right before guests arrive.
If you want to up the Halloween vibe of the dish, you can certainly make the canned pumpkin substitution mentioned above, and perhaps call it Jack and Cheese?  Or Jack-o-Lantern Mac and Cheese?  Pumpkin Brains maybe?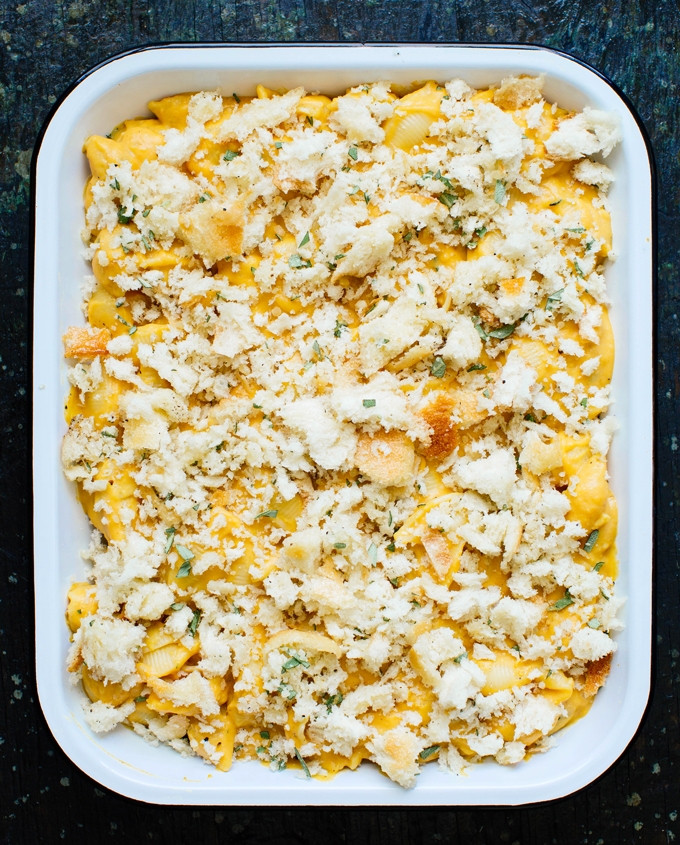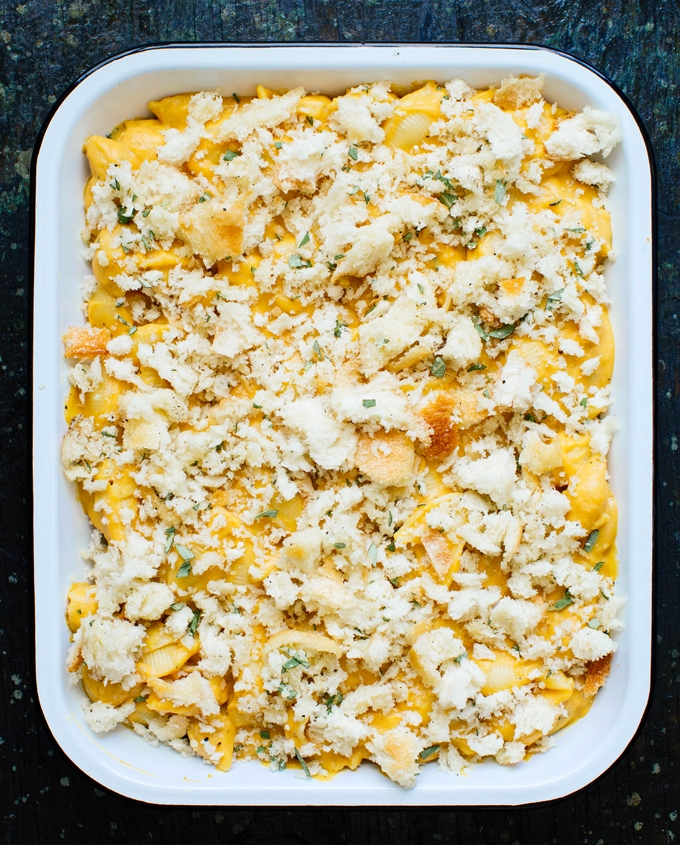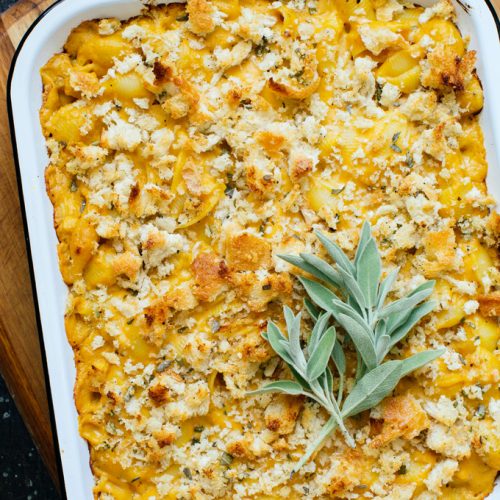 Butternut Squash Mac and Cheese Recipe
Ingredients
For the mac and cheese:
1

pound

of dried pasta (I used shells here)

Kosher salt

4

tablespoons

unsalted butter

1/2

onion, finely chopped

3

cloves

garlic, finely chopped

1

tablespoon

fresh thyme leaves

4

tablespoons

flour

2

cups

milk, at room temperature

2

cups

(8 ounces) grated aged/sharp cheddar (I used Kerrygold Aged Cheddar here)

1

teaspoon

Dijon mustard

1/4

teaspoon

grated nutmeg

1/4

teaspoon

ground cayenne pepper

1/4

teaspoon

freshly ground black pepper, plus more to taste
For the breadcrumb topping:
2

cups

fresh breadcrumbs

1 1/2

tablespoons

chopped fresh sage

1

tablespoon

grated Parmesan cheese

2

tablespoons

melted unsalted butter

Kosher salt

Freshly ground black pepper
Instructions
Cook pasta in a large pot of salted, boiling water, and drain 2 minutes shy of the package instructions. Transfer to a large bowl and set aside. Preheat an oven to 375°F and set an oven rack in the middle position.

Melt butter in a large skillet over medium heat, then add the onion, garlic, thyme leaves and a pinch of salt. Cook, stirring occasionally, until onions are soft (about 5 minutes). Stir in the flour and cook for 3 minutes, then stir in the milk and cook until just starting to thicken (about 3 minutes). Take the sauce off the heat, then stir in the cheddar until fully incorporated. Add butternut squash, mustard, nutmeg, cayenne and black pepper, stirring to combine. Season to taste with kosher salt.

Pour cheese sauce into the bowl with the cooked shells until the macaroni is sufficiently coated in sauce. You may not use all the sauce (I had a little leftover). Using a spatula, transfer shells and sauce into a 9" x 13" baking dish.

Combine breadcrumbs, sage, Parmesan cheese and melted butter in a medium bowl, tossing until crumbs are evenly coated in the butter. Season with a pinch of kosher salt and several turns of black pepper. Sprinkle breadcrumb topping evenly over the shells and cheese. Bake in the oven until the breadcrumbs are golden brown and sauce bubbles around the edges (25 - 30 minutes). Let cool for a few moments before serving.
Notes
* This mac and cheese can be prepared up to a day in advance up to step 3. Cover and store in the refrigerator until ready to bake. Let come to room temperature then continue on with step 4.
Tried this recipe?
Tag @brandiego on Instagram so I can check it out!
I partnered with Kerrygold on this article.  They provided me a selection of their delicious cheeses to sample. #KGgrassfed.
Here are some other comfort food recipes found on Kitchen Konfidence: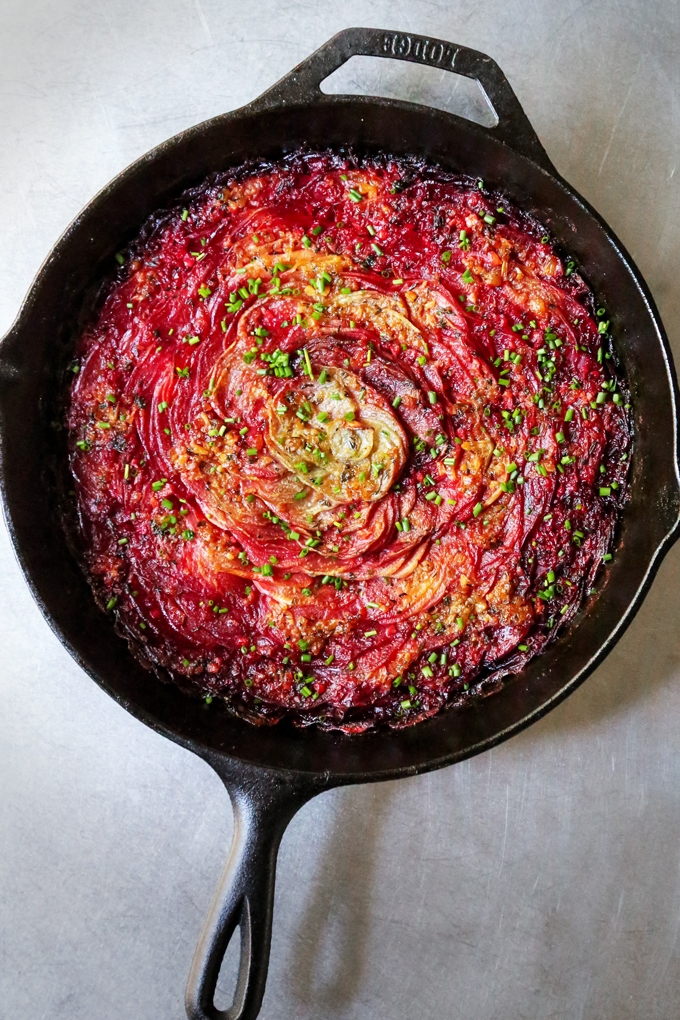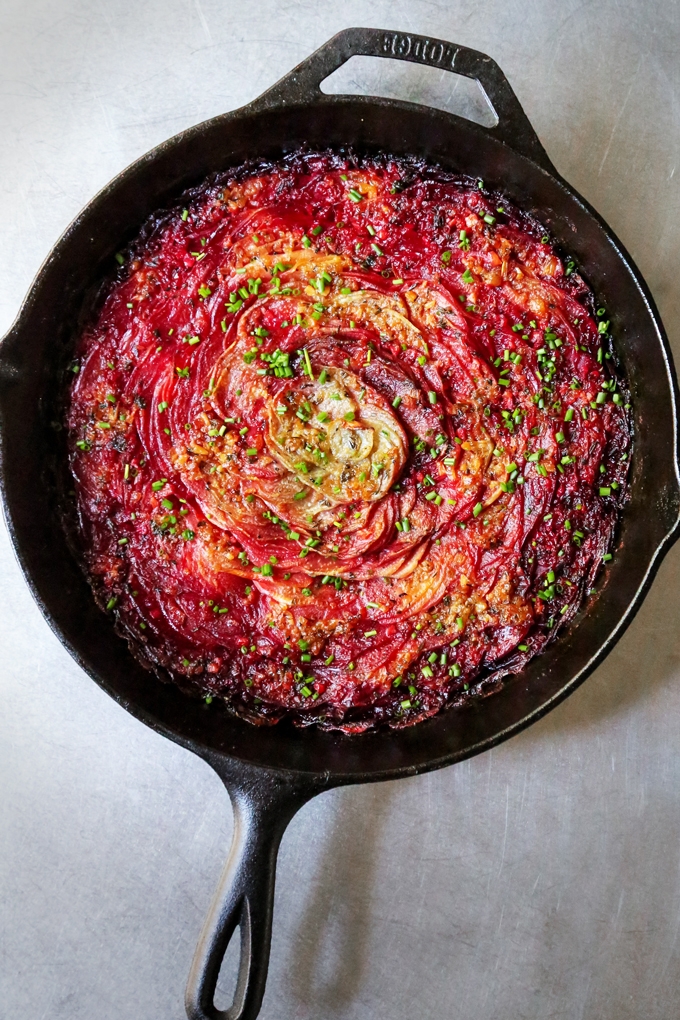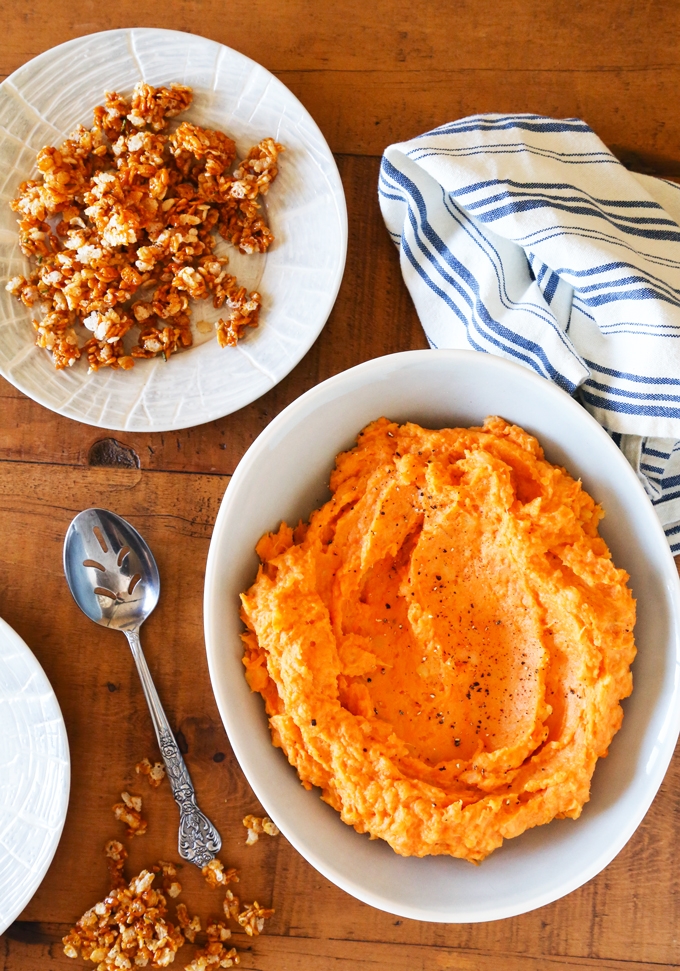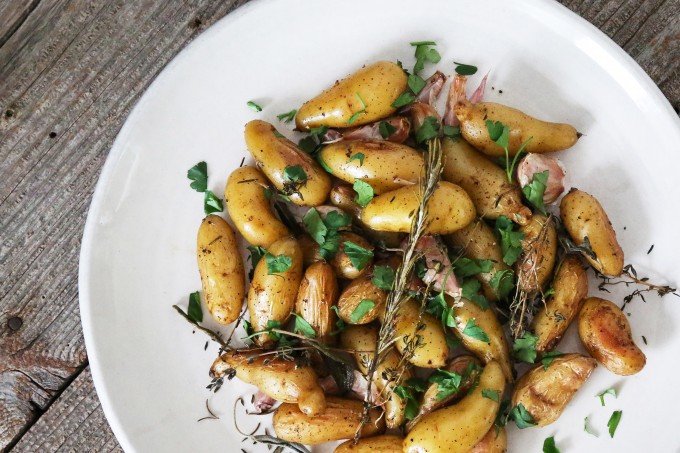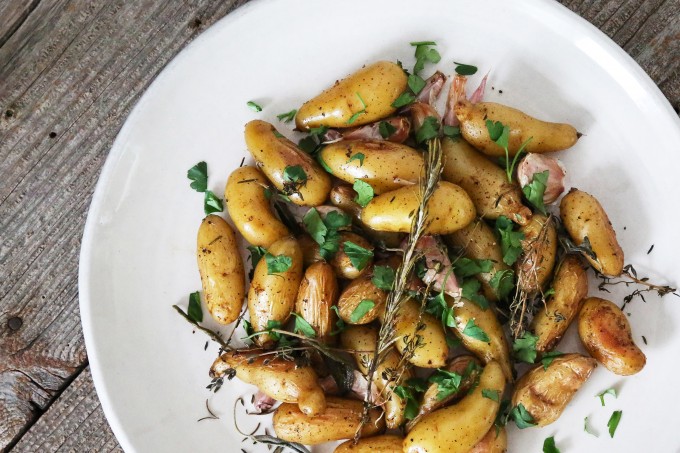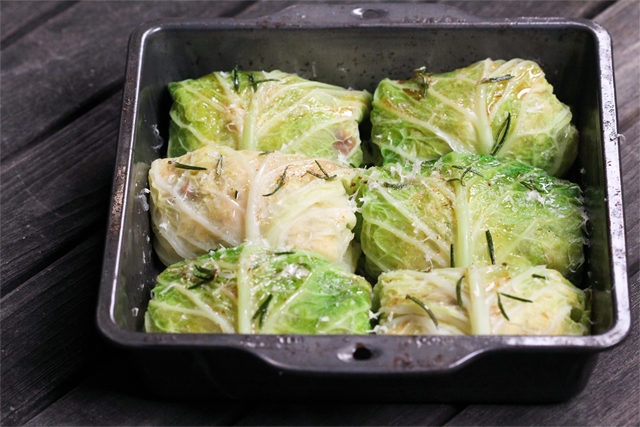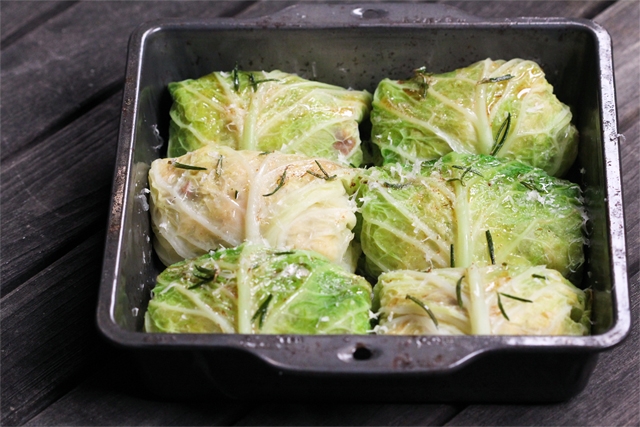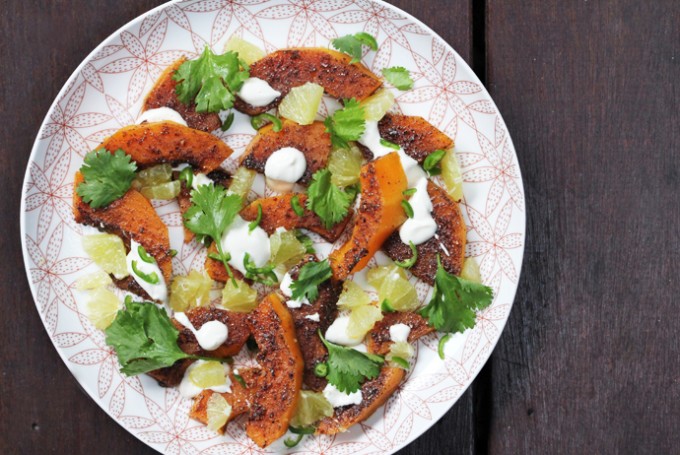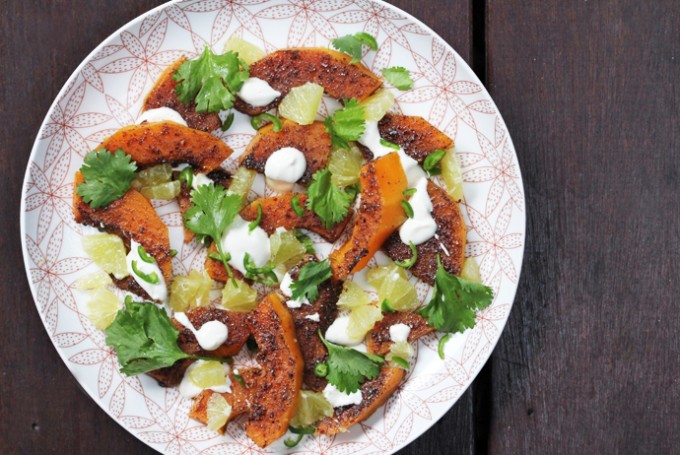 89