Hello friends and happy Friday!!
This post may contain affiliate links.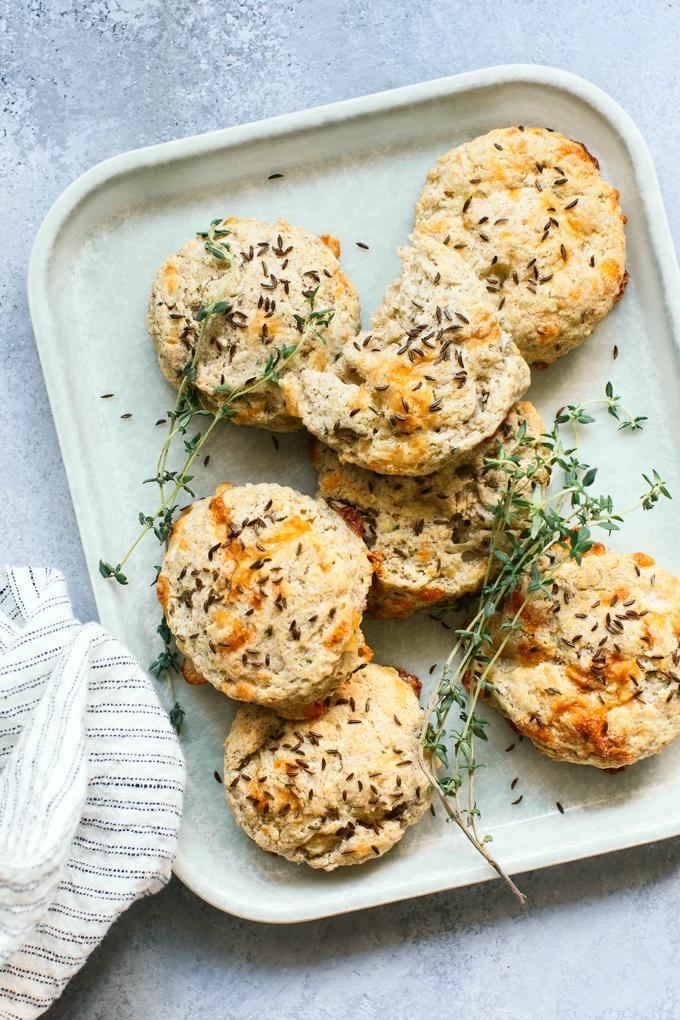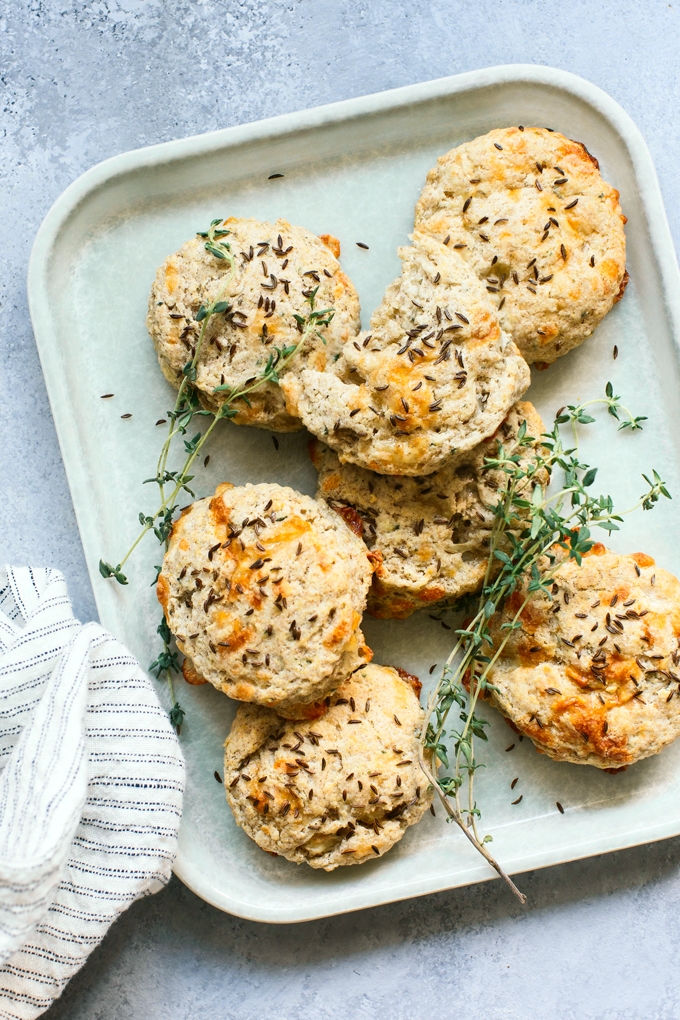 I've got some fun things to share with you all today, including a tasty biscuit recipe, details on a new cookbook, AND a cookbook giveaway.  Let's dig in.
Russell van Kraayenburg of Chasing Delicious recently released a new cookbook called Making Dough: Recipes and Ratios for Perfect Pastries, and it's suuuuper interesting.  The book features a number of dough ratios like pie dough, puff pastry and biscuit dough along with recipes that utilize each ratio.  To better understand ratios and the relationship between ingredients, Russell explains:
"Doughs comprise up to five primary ingredients: flour, fat, eggs, liquid and sugar or other sweetener. Not every dough includes all five… The relationship between the amounts of these ingredients (ratios) is what define each dough recipe and distinguish one dough from another."
For example, if you use 8 ounces of flour, 7 ounces of fat and 2 ounces of liquid, you've got pie crust.  If you use 8 ounces of flour, 3 ounces of fat and 5 ounces of liquid, you've got biscuit dough.  Same ingredients, but different ratios!  This is just a simple explanation, so if you want to get more into it, I would recommend checking out Russell's book.
I find the ratio cooking method interesting, because all you have to do is memorize the ratio, and then you can make 100's of variations.  Let's think about biscuits for a moment.  Start with 8 ounces of flour, 3 ounces of butter,  5 ounces of milk, baking powder for lift, and salt for flavor.  From there, you can let your imagination run wild.  Try adding fresh herbs like rosemary, thyme, oregano, parsley or basil.  Or cheeses like cheddar, manchego, gouda, and mozzarella.  Cooked crumbled bacon, prosciutto, ham or chicken skin would be fantastic.  Along with hard spices like caraway, fennel, or coriander.  Mix and match add-ins any way you like!  You can also play around with the flour, fat and liquid components.  The biscuits could be made partially with whole wheat or rye flour.  Use coconut oil instead of butter.  Unsweetened almond milk instead of cow's milk.  The options are seemingly limitless.  Continue reading for my biscuit recipe plus a cookbook giveaway!
The lovely folks over at Quirk Books provided me with one copy of Making Dough: Recipes and Ratios for Perfect Pastries to give away to Kitchen Konfidence readers!!  Enter to win here:
Now on to my Rye Biscuits with Gouda and Thyme.  Here, I used 5 ounces of all-purpose flour and 3 ounces of rye flour.  This gives the biscuits a slight rye flour without messing up the texture.  When you use more than 50% rye flour, the texture can suffer.  The biscuits are laced with young gouda and fresh thyme, and finished with whole caraway seeds.  Rye and caraway is a classic pairing.  Light and tender, each bite is herbaceous with sharp pops of earthy flavor from the caraway seeds.  The gouda adds a mellow richness, and the bits exposed on the exterior take on a nutty golden flavor as they caramelize.
These rye biscuits would be a perfect addition to any Thanksgiving dinner table.  You can prepare them earlier in the day, then rewarm just before serving.  Leftovers would make great turkey and gravy sandwiches the next day.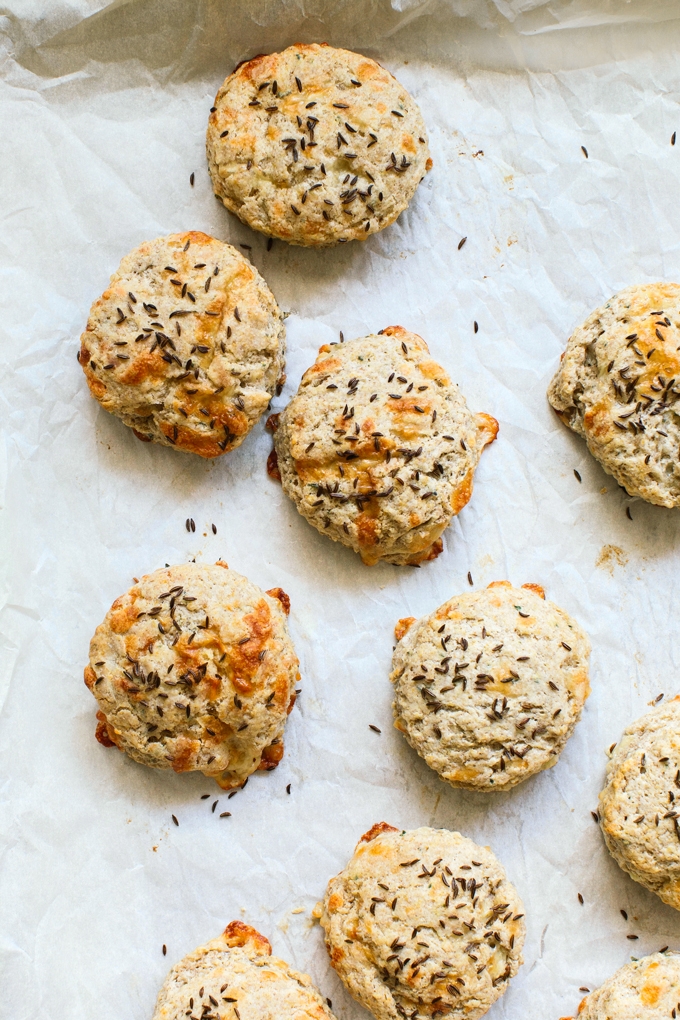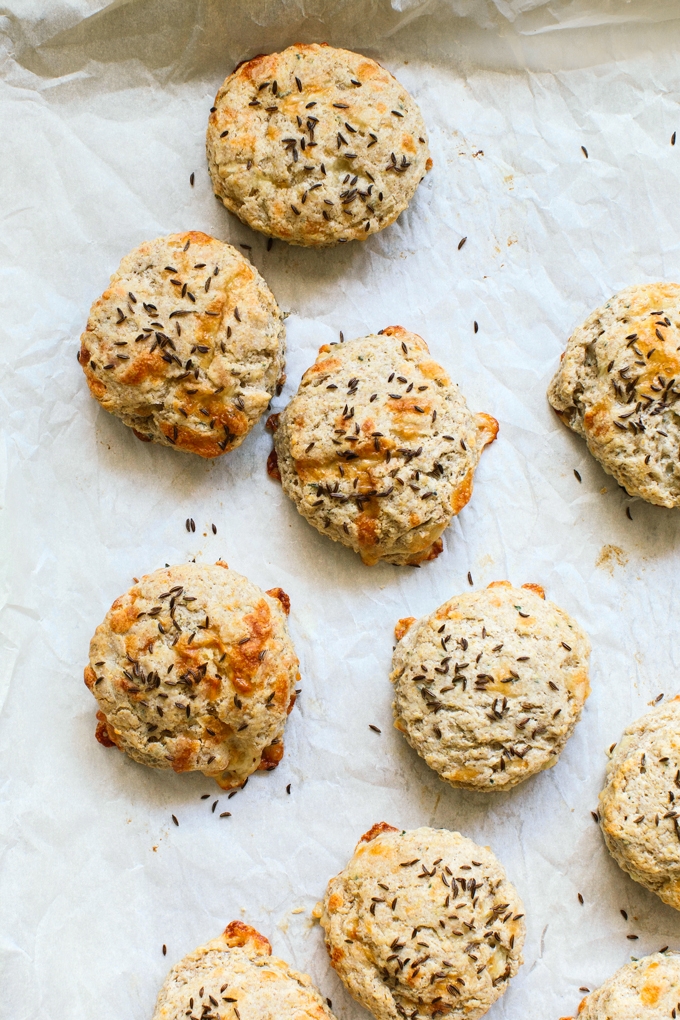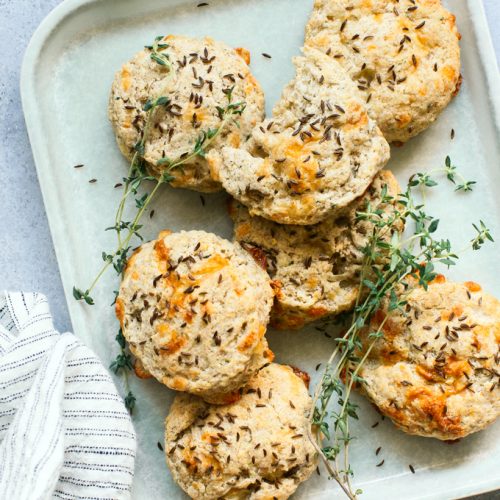 Rye Biscuits with Gouda and Thyme
Ingredients
5

ounces

(1 cup plus 2 tablespoons) all-purpose flour

3

ounces

(3/4) cup rye flour

1

teaspoon

fine grain sea salt

1

tablespoon

thyme leaves

1

tablespoon

baking powder

6

tablespoons

unsalted butter, diced and chilled in the freezer for 30 minutes

3

ounces

1 cup grated gouda

1/2

cup

(+ 2 tablespoons) whole milk

Melted unsalted butter, for brushing

1

teaspoon

caraway seeds
Instructions
Preheat oven to 425°F and set an oven rack to the middle position. Line a baking sheet with parchment paper and set aside.

Add flours, sea salt, thyme and baking powder to a large bowl, whisking to combine. Add the butter to the bowl, and, using your fingers, work the butter into the dry ingredients until it resembles coarse meal. Stir in the gouda, then add the milk and stir until just combined.

Scrape dough out onto a lightly floured work surface, and knead 4 to 5 times, until it just holds its shape. Using a rolling pin, roll dough until 3/4 inch thick. Cut out 2 1/2-inch rounds with a cookie or biscuit cutter. Reroll and cut scraps as needed. Place biscuits on the prepared baking sheet at least 1 inch apart. Brush tops with melted butter, then sprinkle evenly with caraway seeds.

Bake biscuits until golden and cooked through (11 - 13 minutes). Let cool for just a moment before enjoying. Store any leftover biscuits covered at room temperature for up to several days.
Tried this recipe?
Tag @brandiego on Instagram so I can check it out!
Check out some other of my other dough recipes on Kitchen Konfidence: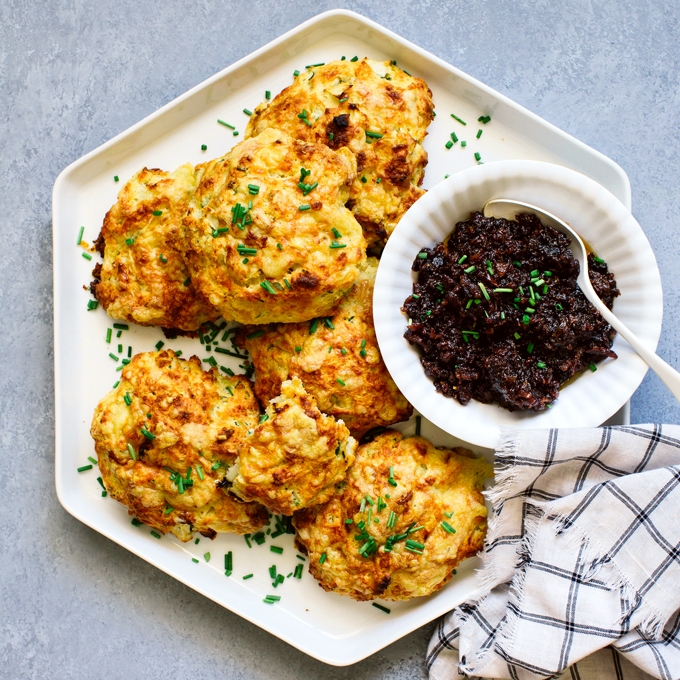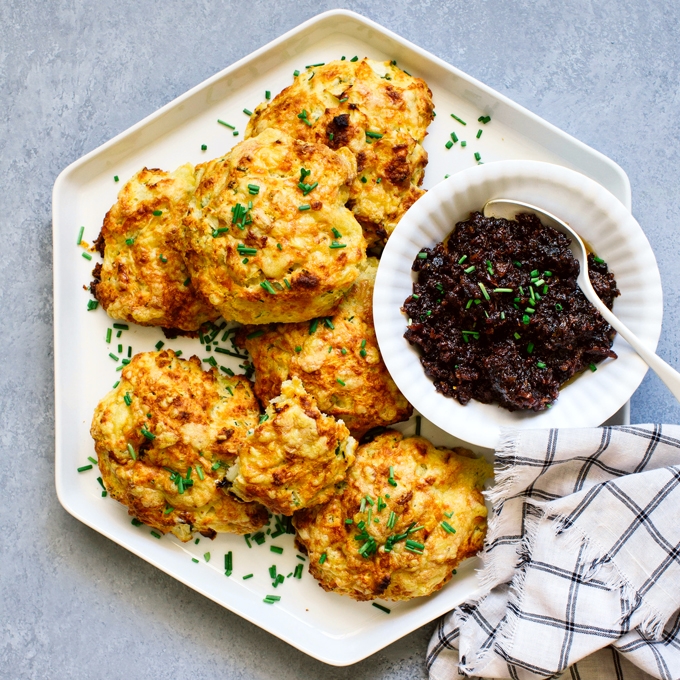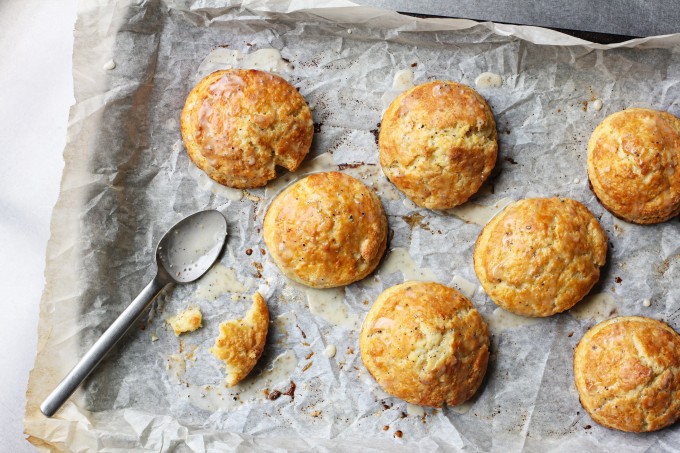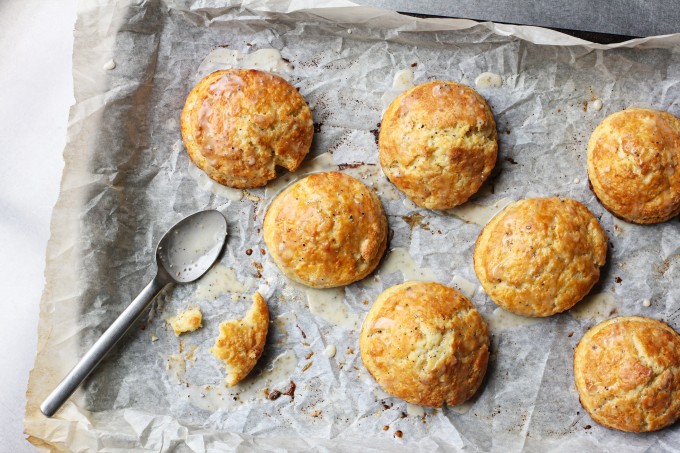 6