You guys, these eggs.
This post may contain affiliate links.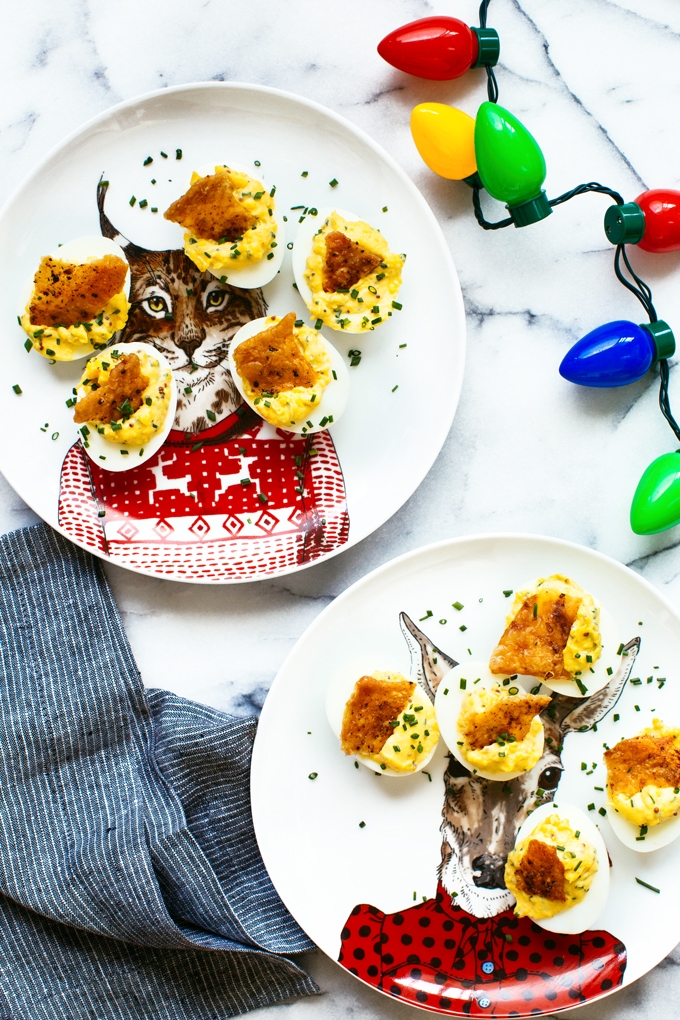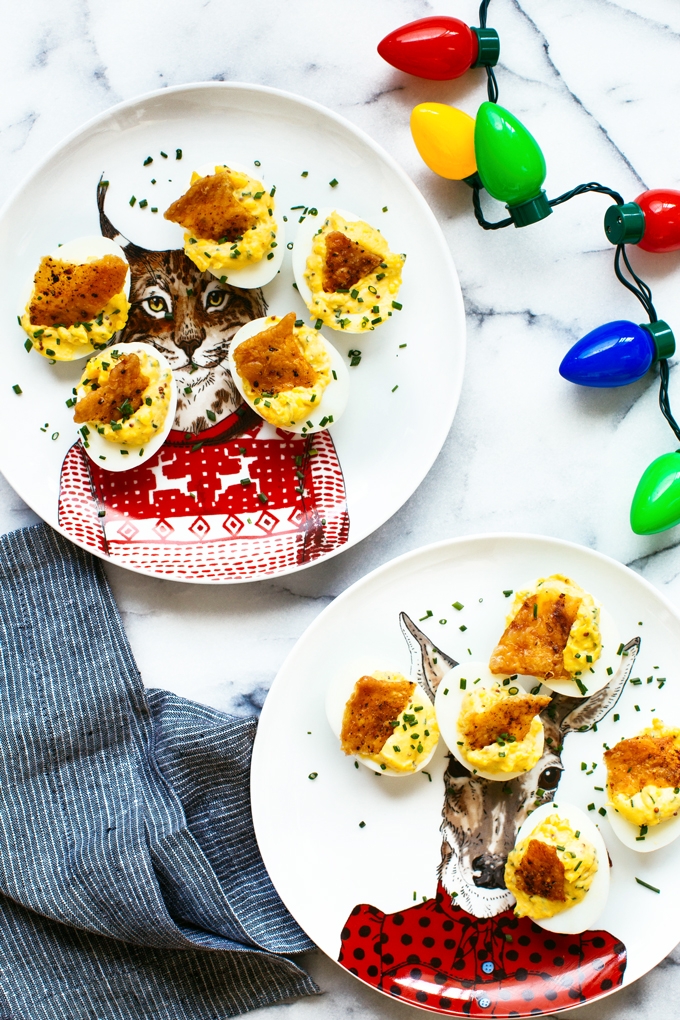 First, I need to talk about crispy chicken skins.  I feel like they might be the best thing that practically no one is eating.  The method is simple.  Season chicken skins with salt and pepper, and cook until golden and crispy.  I like to cook them in the oven between to baking sheets to eliminate mess and ensure a flat chicken chip.  No additional oil is needed, because the skins cook in the accompanying chicken fat.  Let. me. tell. you.  These chicken skins are one of my favorite salty, savory snacks.  The texture is shatteringly crispy, and the flavor is pure golden succulence.  I love them so much that I decided to build a deviled egg recipe around them 🙂
Mustard and chicken is a classic combination, so these deviled eggs are simply flavored with both Dijon and whole grain mustard.  Lime juice is added for brightness, and chopped chives for a mellow onion note.  The eggs are finished with a shard of chicken skin that provides a satisfying, salty crunch.  Mustard Deviled Eggs with Crispy Chicken Skin would be a perfect addition to any holiday appetizer table, and they pair beautifully with an ice cold beer.  Continue reading for the recipe.
Chicken (whole or in parts) is something that's always in my fridge.  Sometimes I cook chicken with the skin on while other times the skin comes off.  I always save the skins to make these crispy chicken chips, and I urge you to do the same!  You can even store them in the freezer for up to several months.
Are you a fan of crispy chicken skin?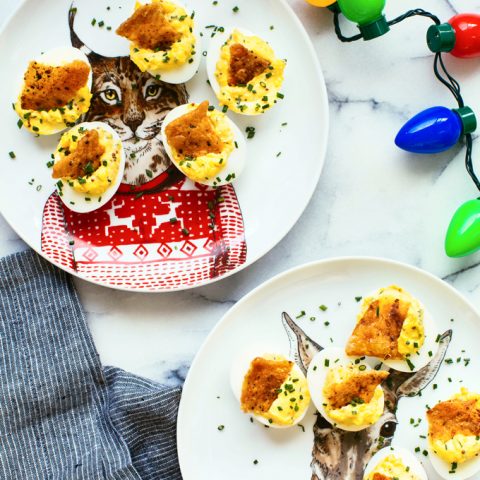 Mustard Deviled Eggs with Crispy Chicken Skin
Ingredients
4 to 5

ounces

chicken skin (from about 4 chicken thighs)

Kosher salt

Freshly ground black pepper

3

tablespoons

mayonnaise

1

teaspoon

dijon mustard

1

teaspoon

whole grain mustard

1

tablespoon

finely sliced chives, plus more for sprinkling

1 1/2

teaspoons

freshly squeezed lime juice
Instructions
Preheat an oven to 375°F and line a baking sheet with parchment paper. Spread out chicken skins in a flat single layer on the prepared baking sheet, and season lightly with kosher salt and freshly ground black pepper. Top the chicken skins with another sheet of parchment paper and another baking sheet to weigh them down. Bake for 45 to 50 minutes, until the skins are golden and crispy; rotate the baking sheets from front to back halfway through baking. Transfer the crispy chicken skins to paper towels to drain, and set aside.

Separate the egg yolks from egg whites. Place the yolks in a medium bowl, and the whites on a large plate. Add mayo, mustards, chives and lime juice to the bowl with the yolks. Using a fork, mash and mix to combine. You don't want any big chunks of yolk remaining. Season to taste with kosher salt.

To serve, spoon or pipe the yolk mixture into the well of each egg white. Break crispy chicken skins into bite-sized shards, and top each egg with 1 to 2 pieces. Finish with a sprinkling of chives.
Tried this recipe?
Tag @brandiego on Instagram so I can check it out!
Here are some other Holiday party appetizer recipes on Kitchen Konfidence: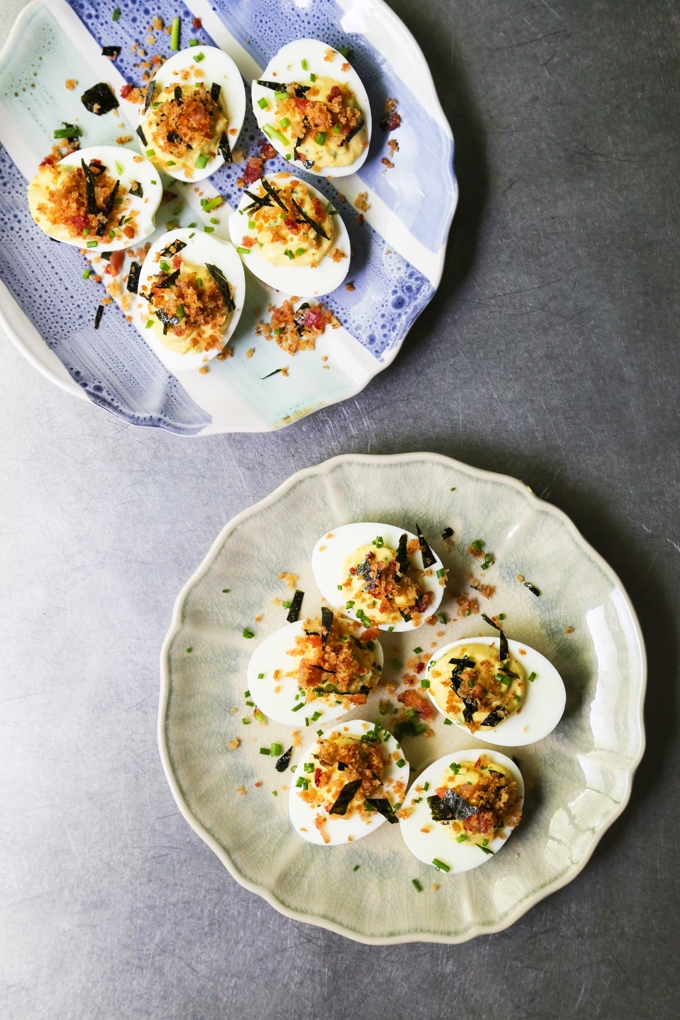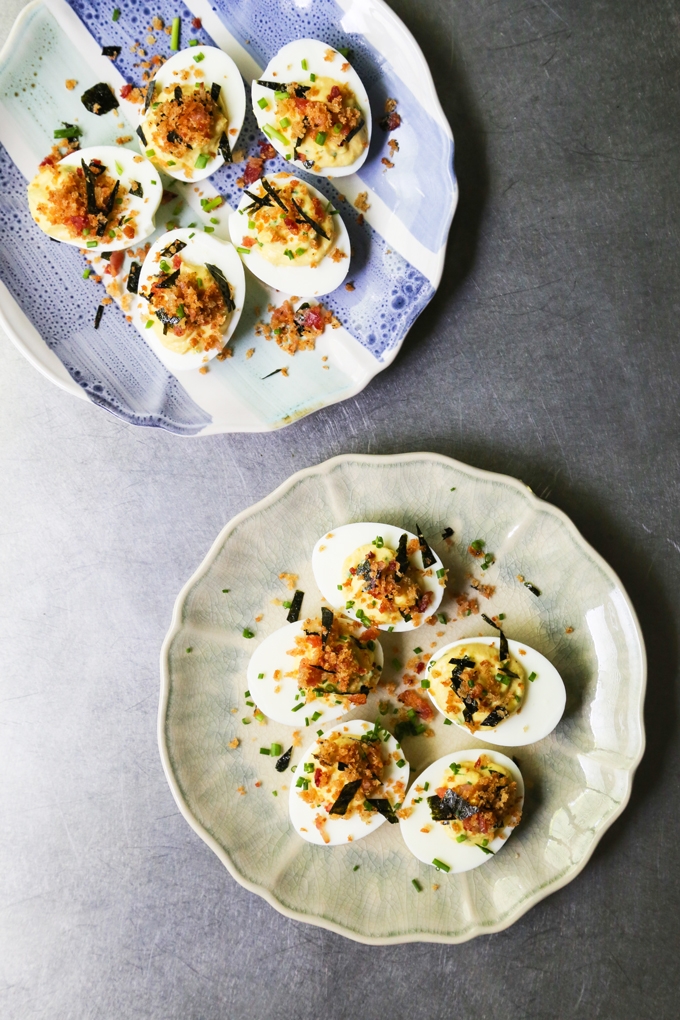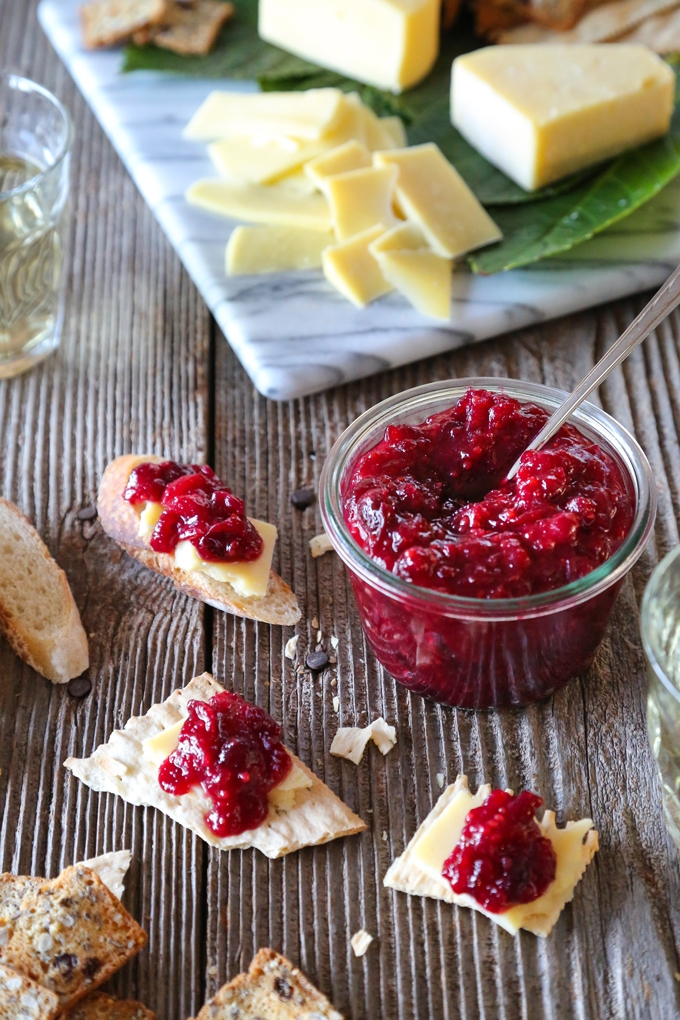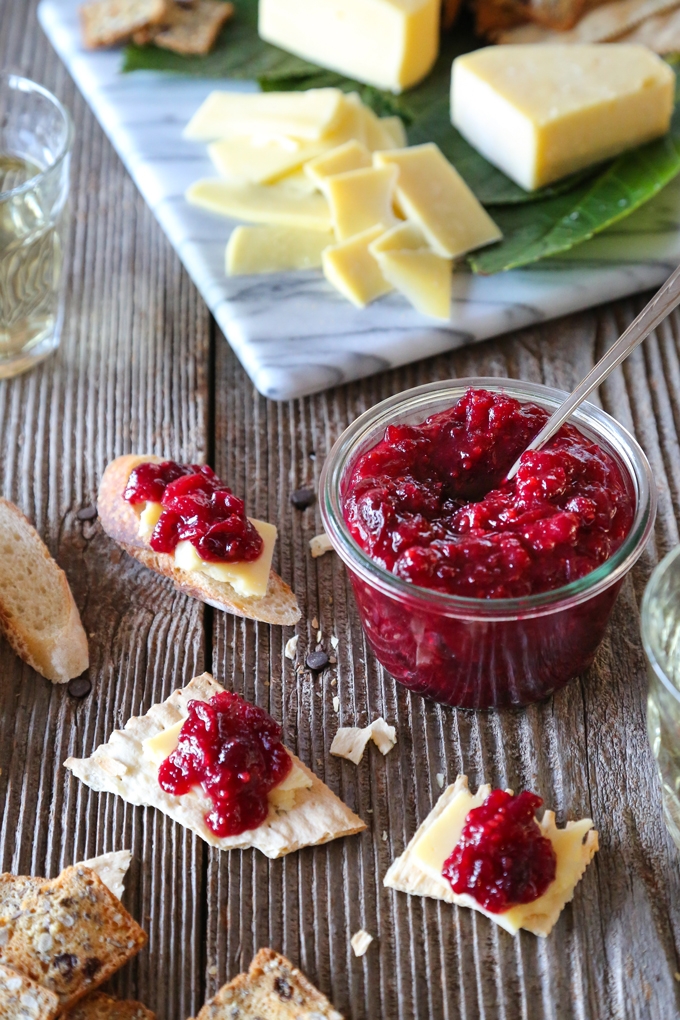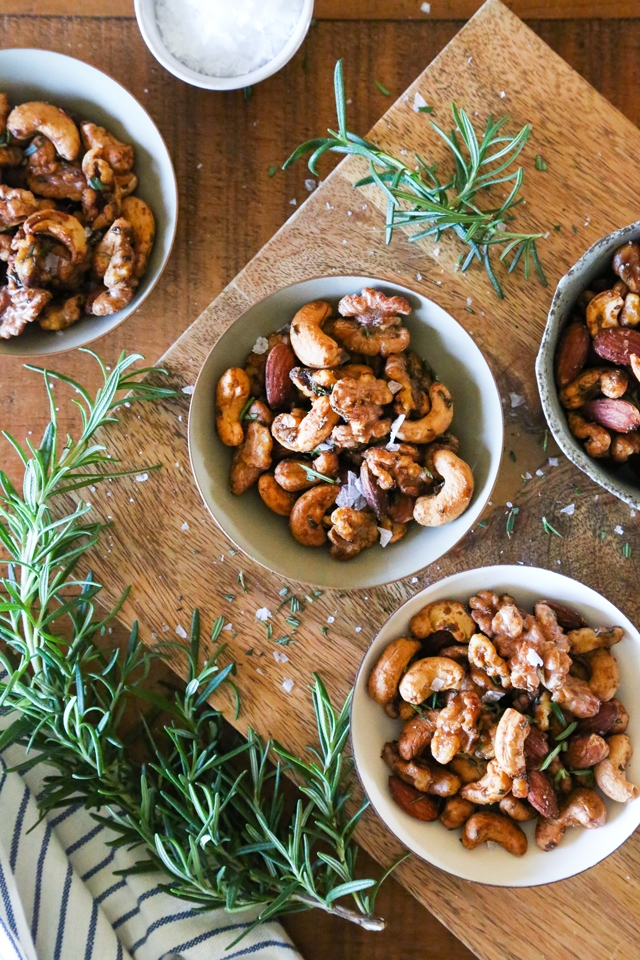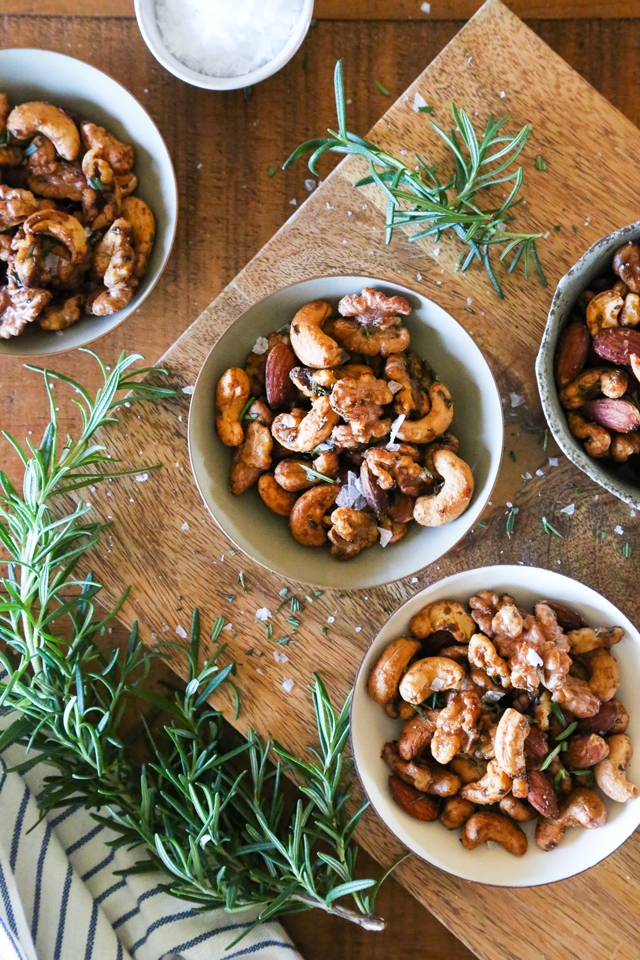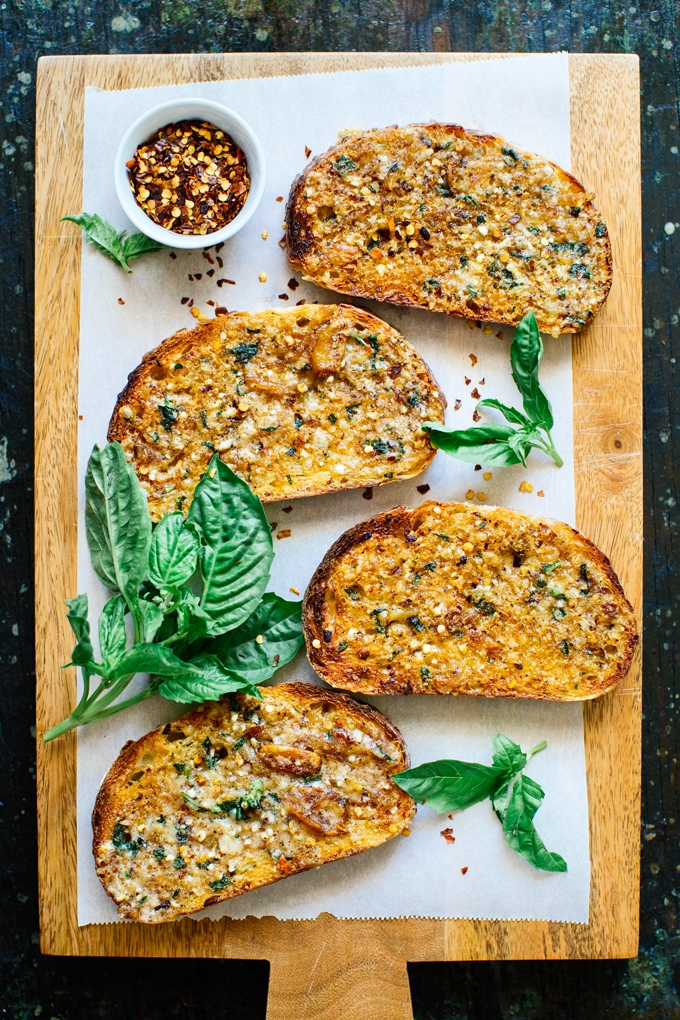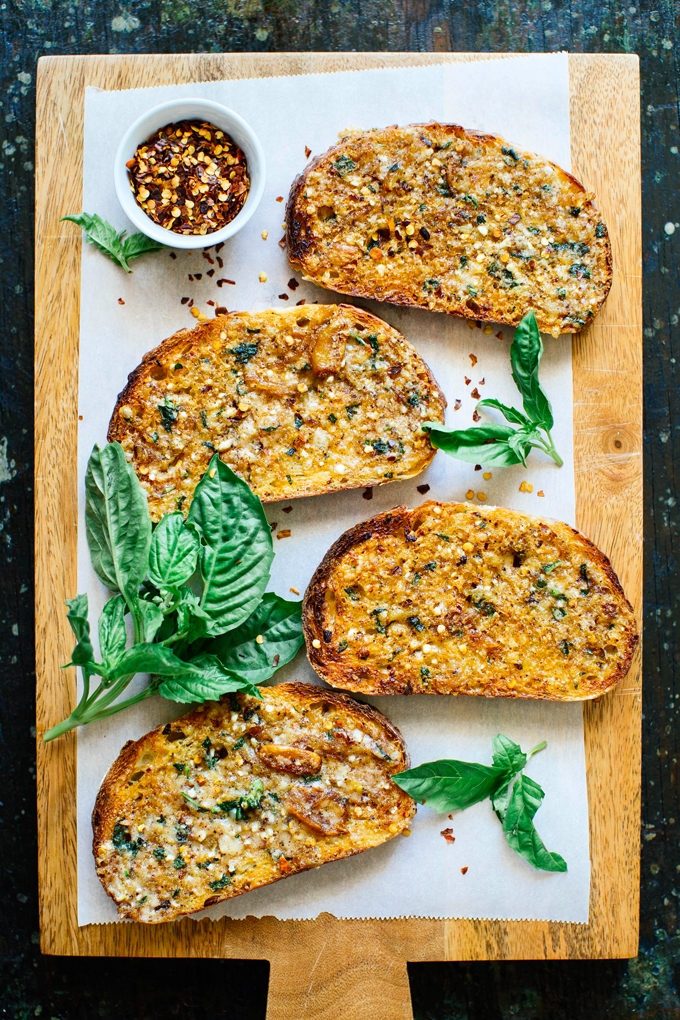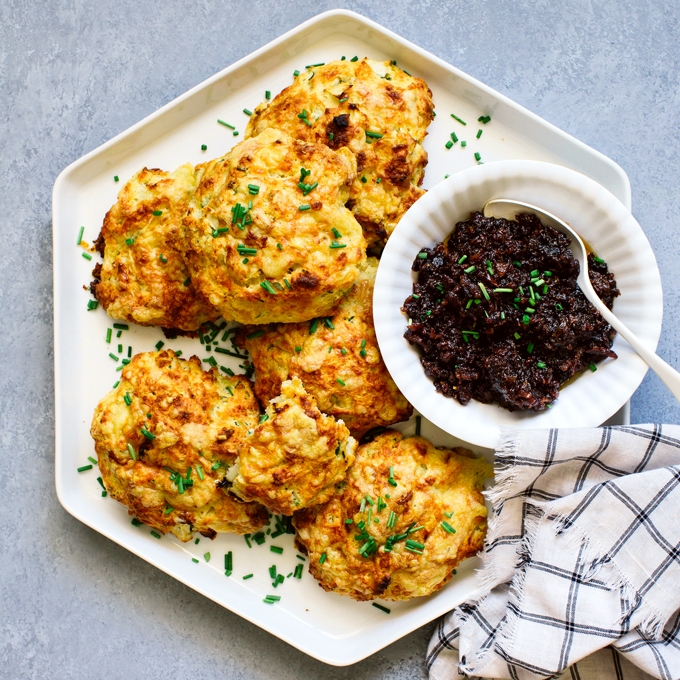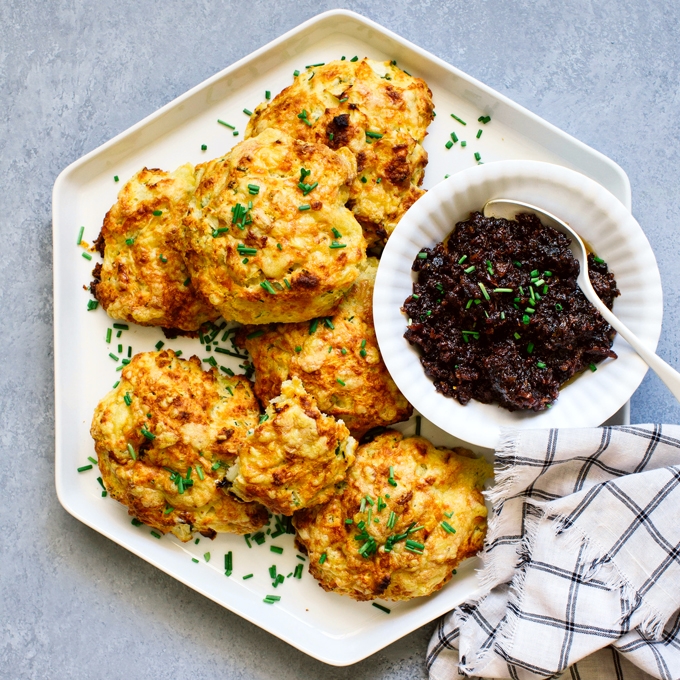 7