Meet my new favorite feel good smoothie.  It's green (of course), but not too green.
This post may contain affiliate links.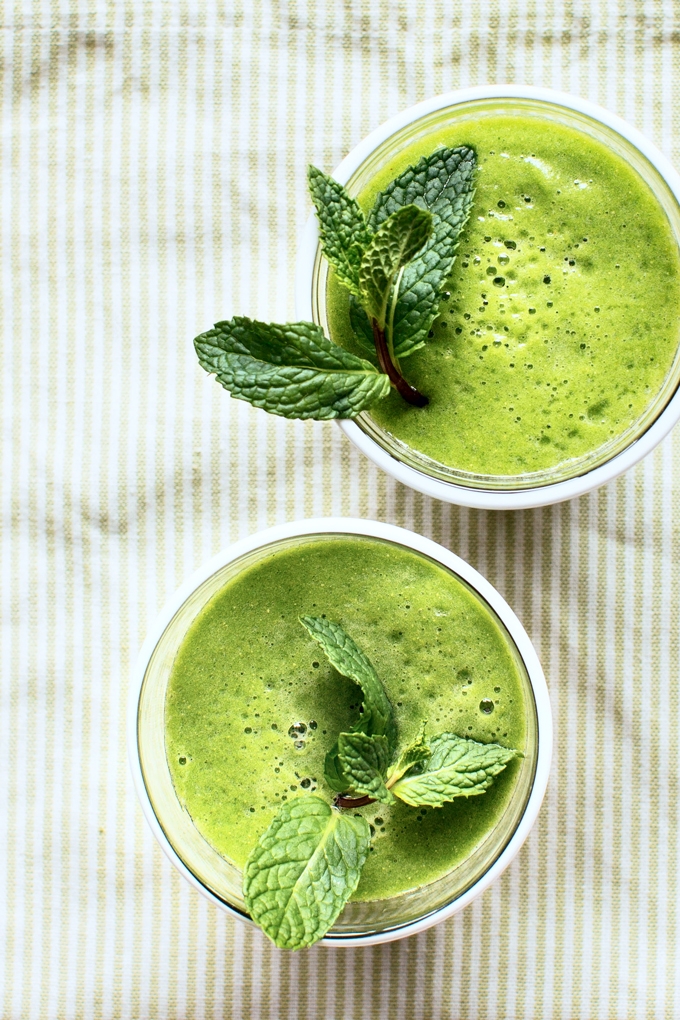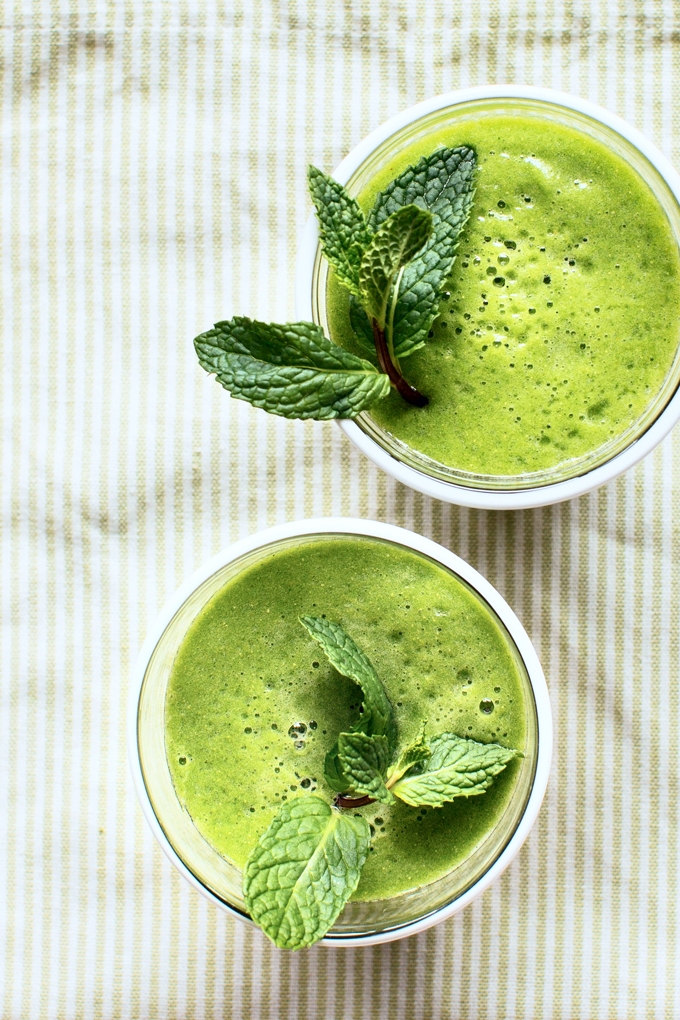 The base of this smoothie is brewed green tea infused with golden coins of fresh ginger.  I used some organic green jasmine tea here, but you can use whatever you've got.  Just make sure the tea bags haven't been sitting in the pantry for 5 years.  Green things include spinach for nutrients and mint for flavor.  Pear and pineapple join the mix to naturally sweeten things up.  Blend that all up, and you've got a vibrant green beverage that's pure sunshine on a cold winter morning.  There's no kale or celery in this smoothie, so its "greenness" is definitely on the pleasant side.  Continue reading for the smoothie recipe.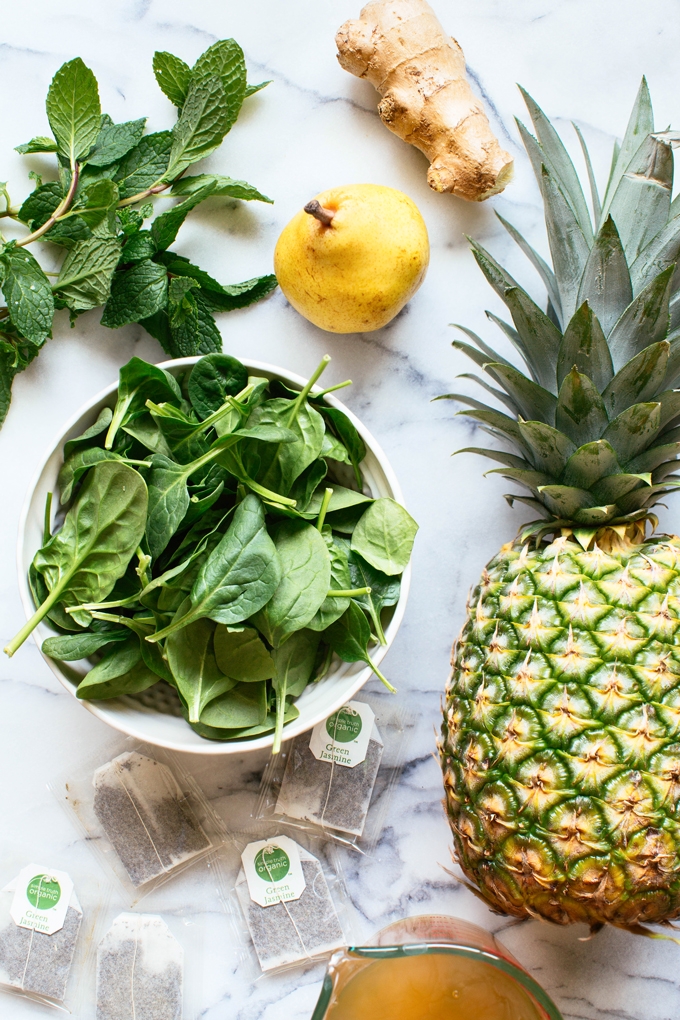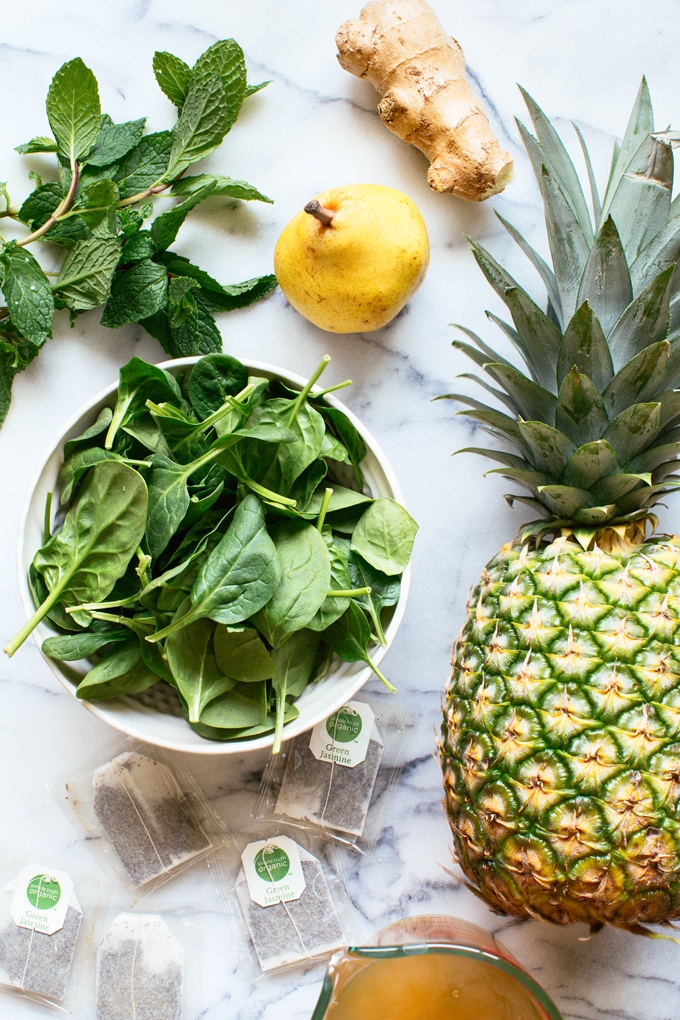 The main flavor of this smoothie is green tea, so there is some room for variation here based on what type of green tea you use.  Once you've blended up the smoothie, taste for sweetness and acidity.  If you need a little more sweetness, add a dab of honey.  A little more acidity?  Add a squeeze of lemon.  Just avoid adding more fruit, because you'll start to mask the flavor of the green tea.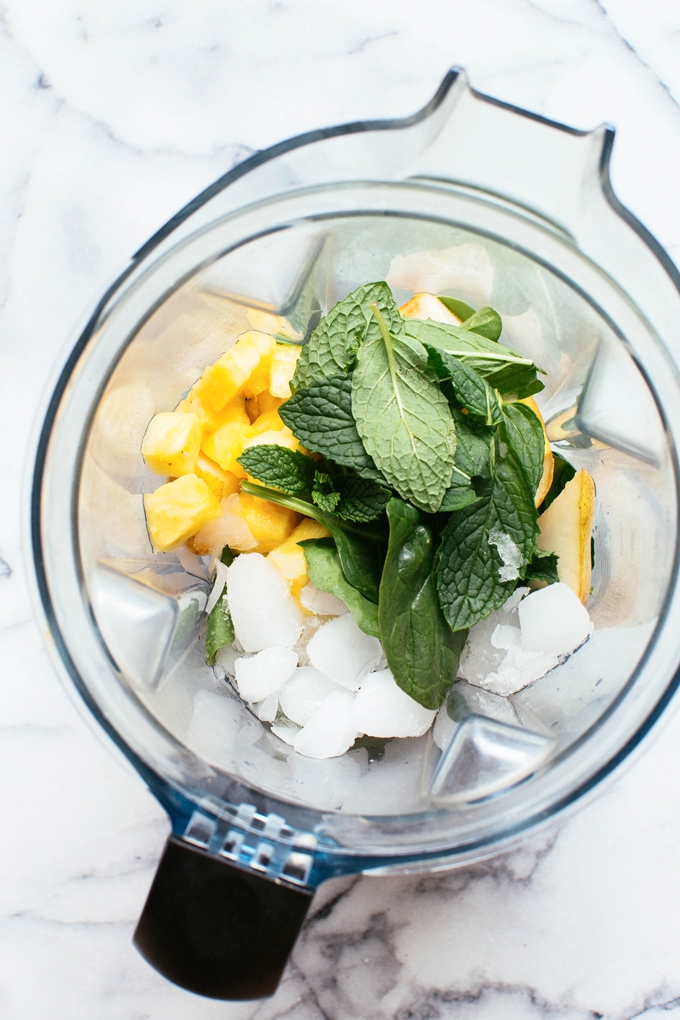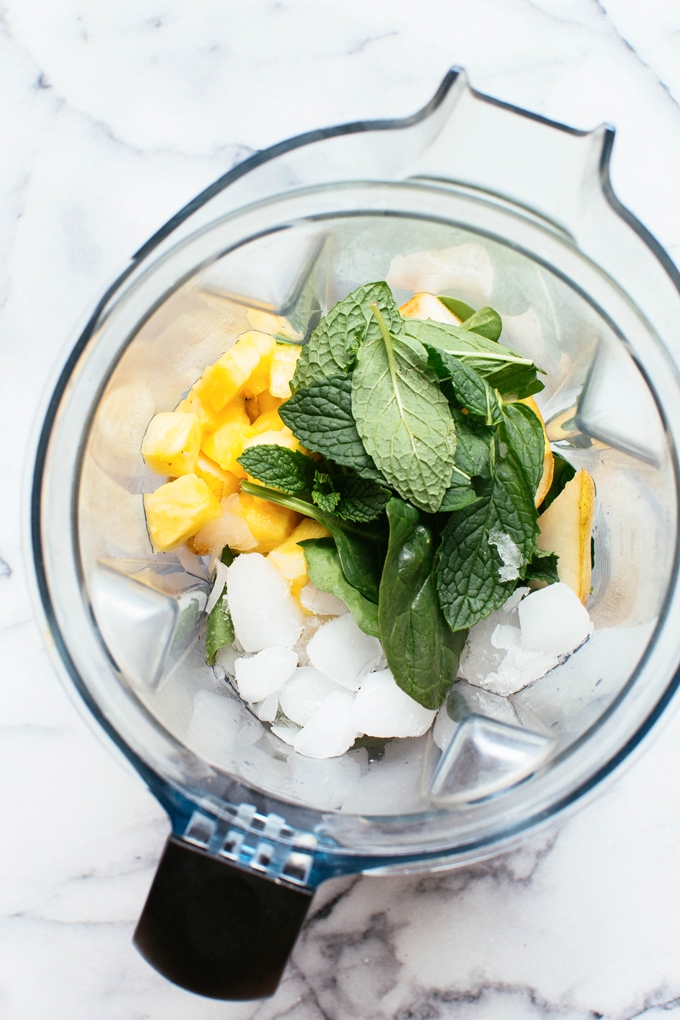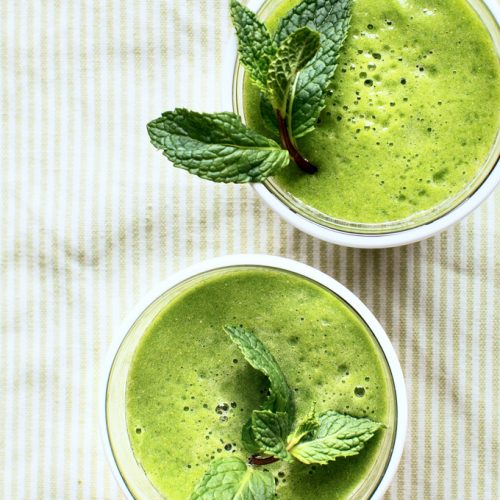 Mint and Green Tea Smoothie Recipe
Ingredients
1

green tea bag

2

coins of peeled ginger

1

cup

boiling water

1

cup

baby spinach

1 to 2

sprigs of fresh mint, leaves only

3/4

cup

diced pineapple (fresh or frozen)

1

ripe pear, cored and cubed

Small pinch of kosher salt

1/2

cup

crushed ice

Honey, to taste

Fresh lemon juice, to taste
Instructions
Place green tea bag and ginger in a 1-cup measuring cup, then top with boiling water. Steep tea for 2 minutes, then remove the tea bag from the water. Steep ginger for 3 minutes longer, then remove the ginger. Let ginger green tea cool before using.

Place cooled tea, spinach, mint, pineapple, pear, salt and crushed ice in a blender, and blend until smooth. Season to taste with honey and lemon juice. Enjoy immediately.
Tried this recipe?
Tag @brandiego on Instagram so I can check it out!
Check out some other smoothie recipes on Kitchen Konfidence: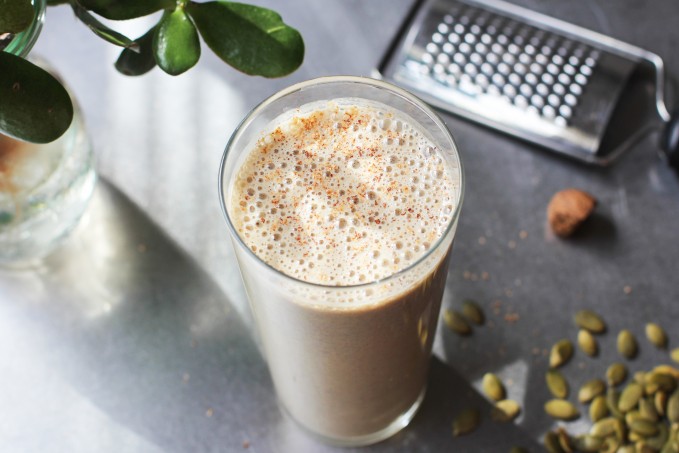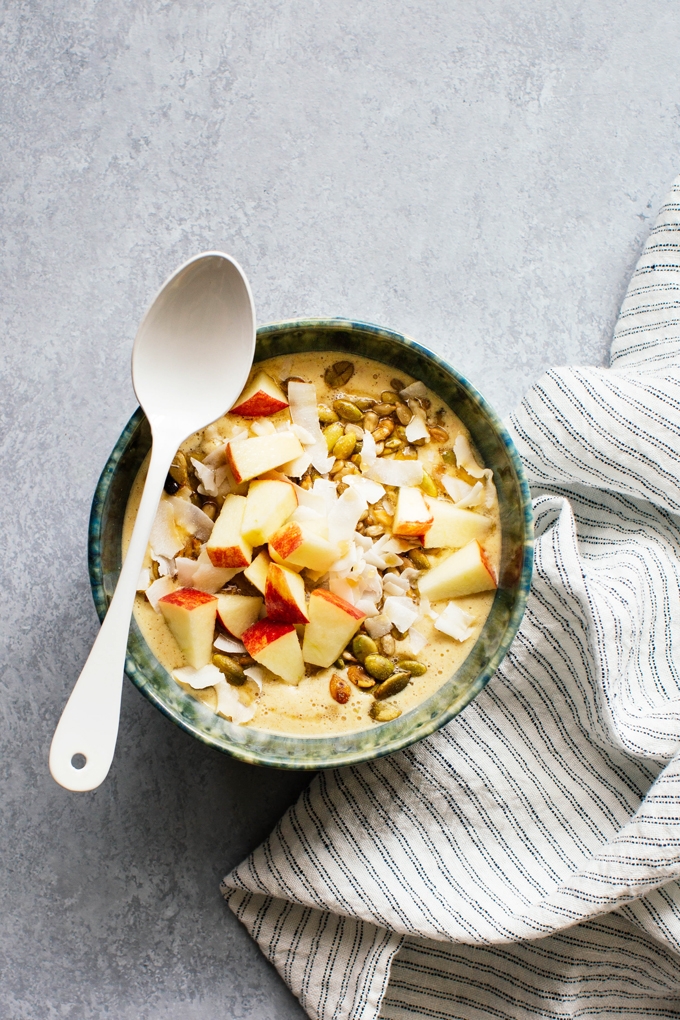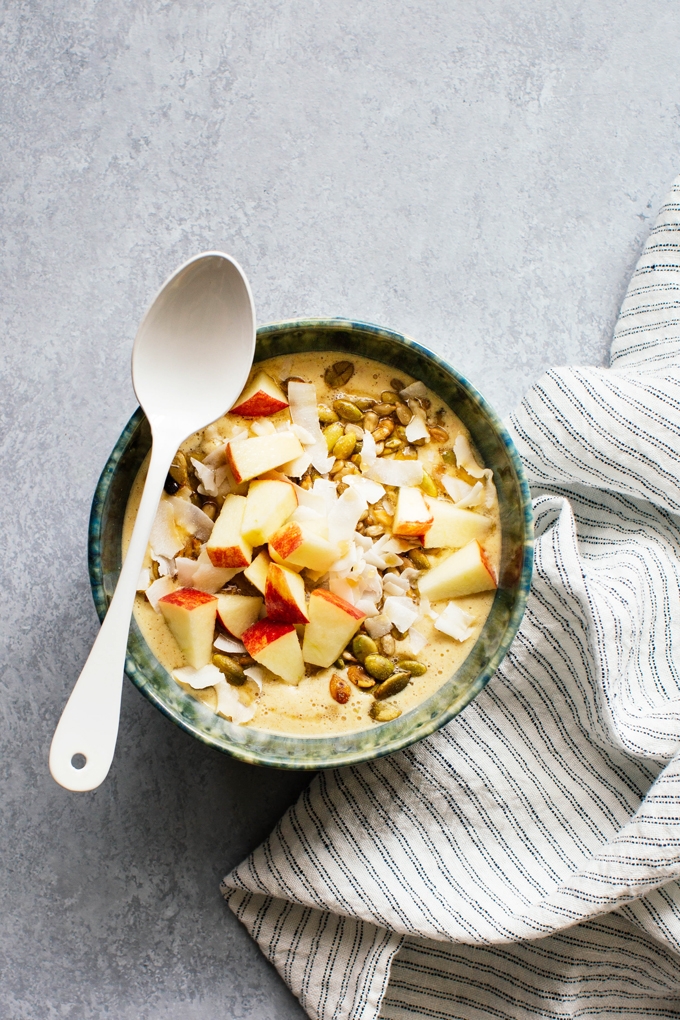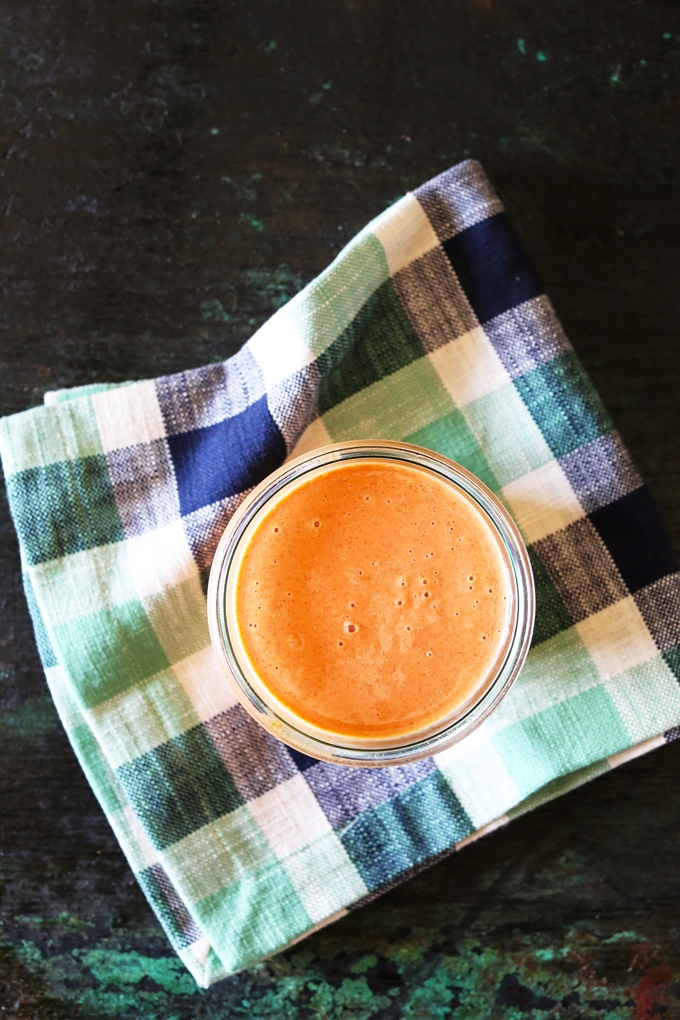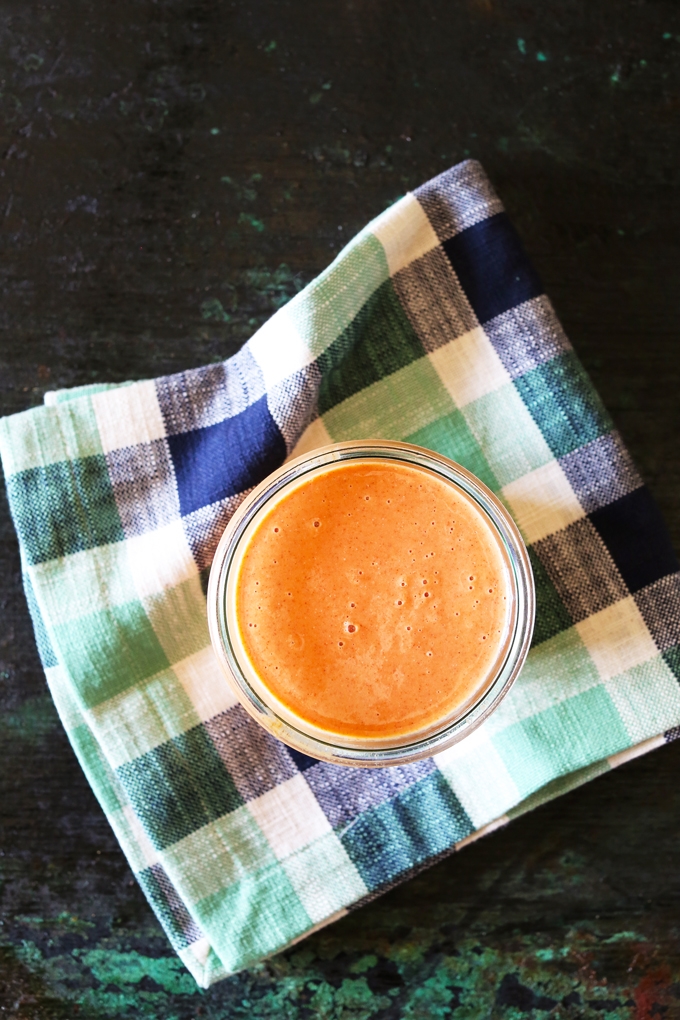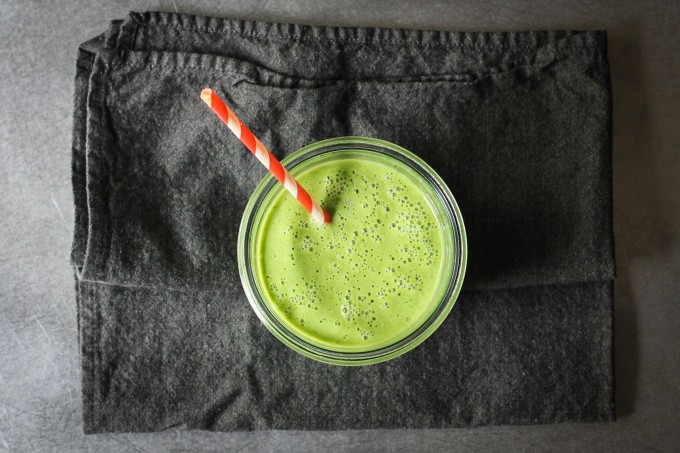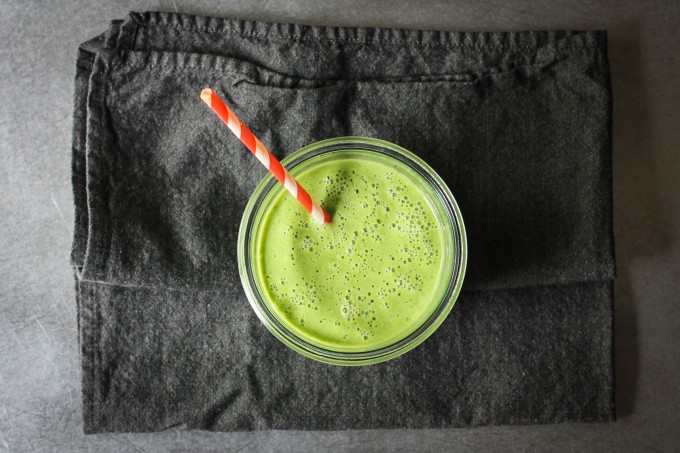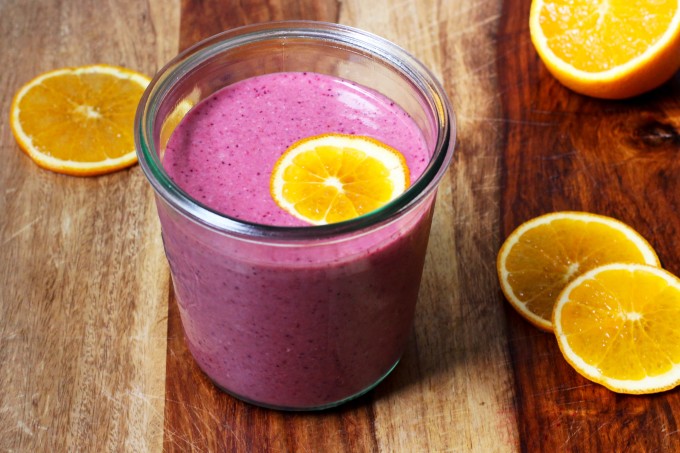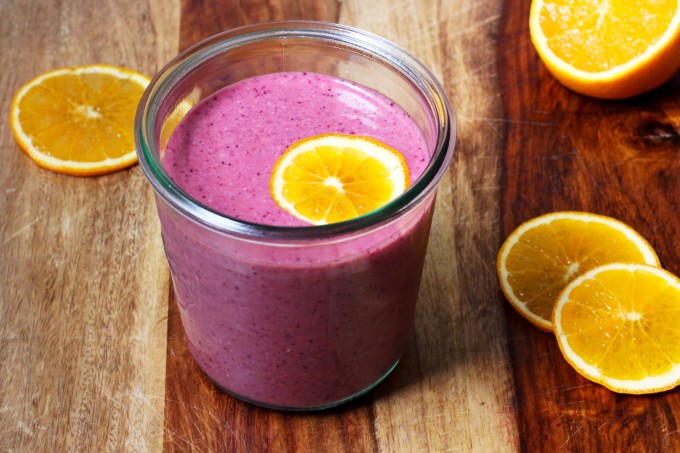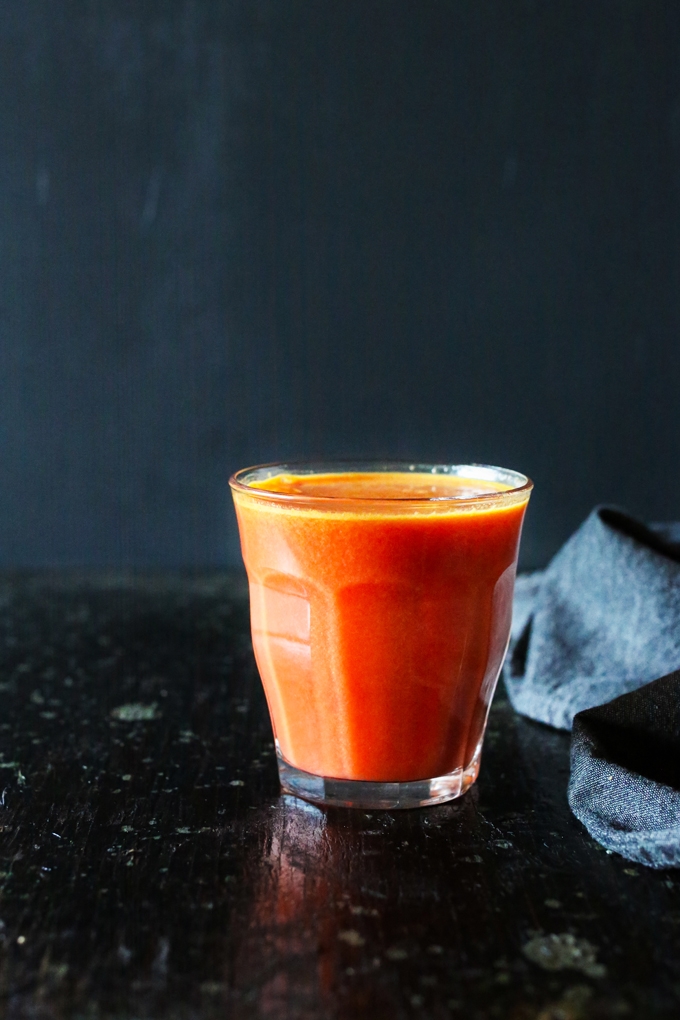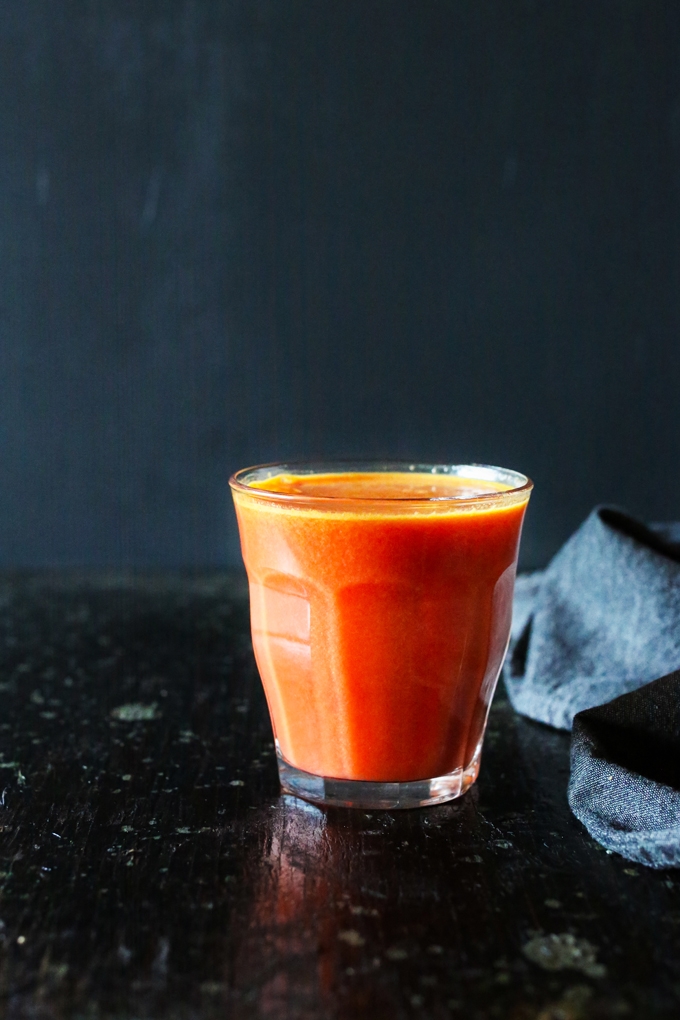 13