Soooo, these sweet potatoes are out of control delicious.  Let me break it down.
This post may contain affiliate links.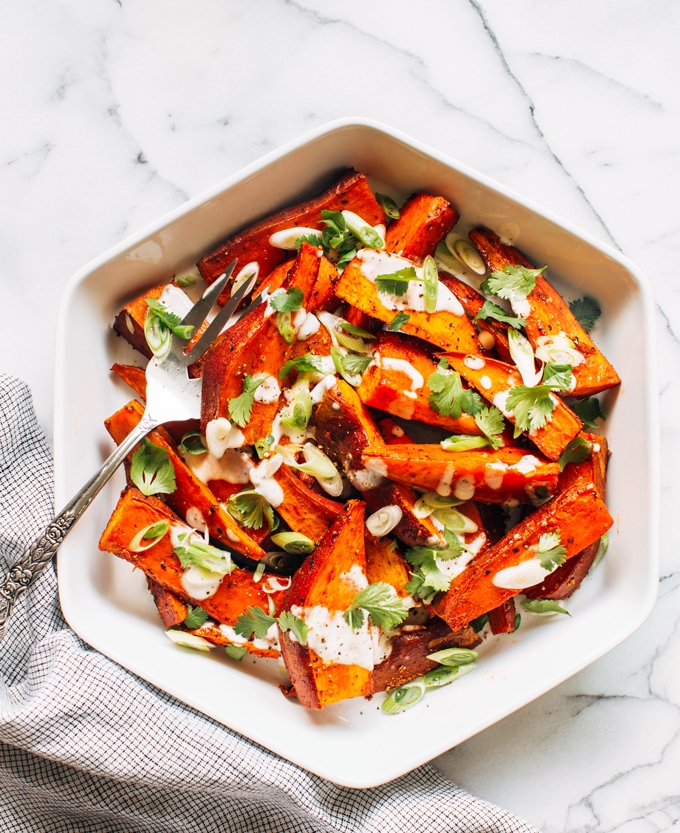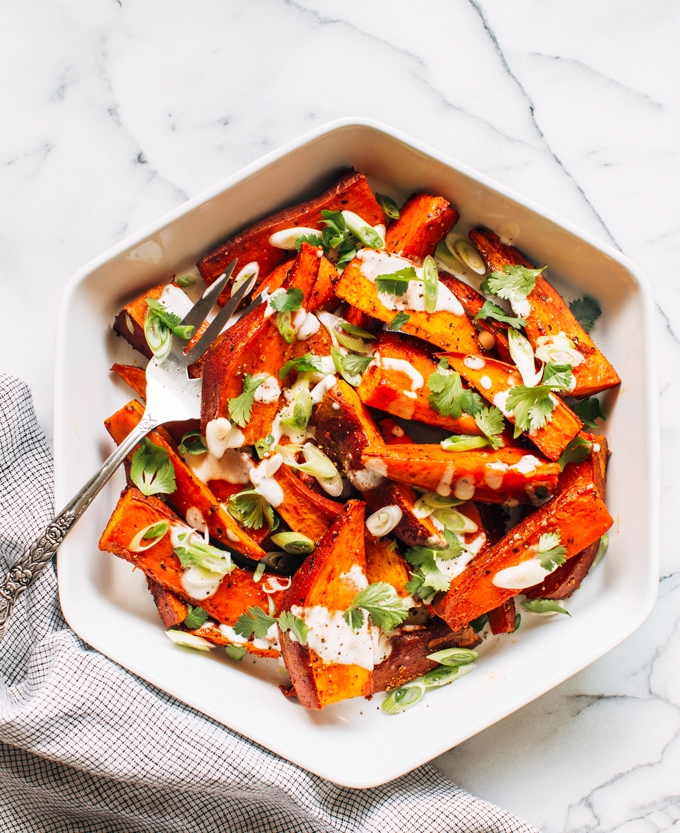 Large wedges of orange sweet potato are tossed in olive oil, honey and smoked paprika, then roasted until caramelized at the edges and creamy inside.  Size does matter here, because it allows you to achieve that contrast in texture with each wedge.  The sweet potatoes are then finished with sliced green onions, cilantro leaves and a drizzle of tart lime yogurt.  Each bite is just packed with bold flavors and varied textures, making this what I like to call a "sexy side dish."
Often, I'll pair sides like these with a piece of roasted chicken or seared steak and a simple salad.  The sweet potatoes are the main attraction on the plate, and the others are just supporting characters.  When you've got vegetables that taste this good, you let them shine.
I should mention too that this is a suuuuuper easy recipe.  The sweet potatoes are roasted with a few pantry staples, and all the toppings can be prepped while the potatoes cook.  They're also really good with just a fried egg on top 🙂 Continue reading for the recipe.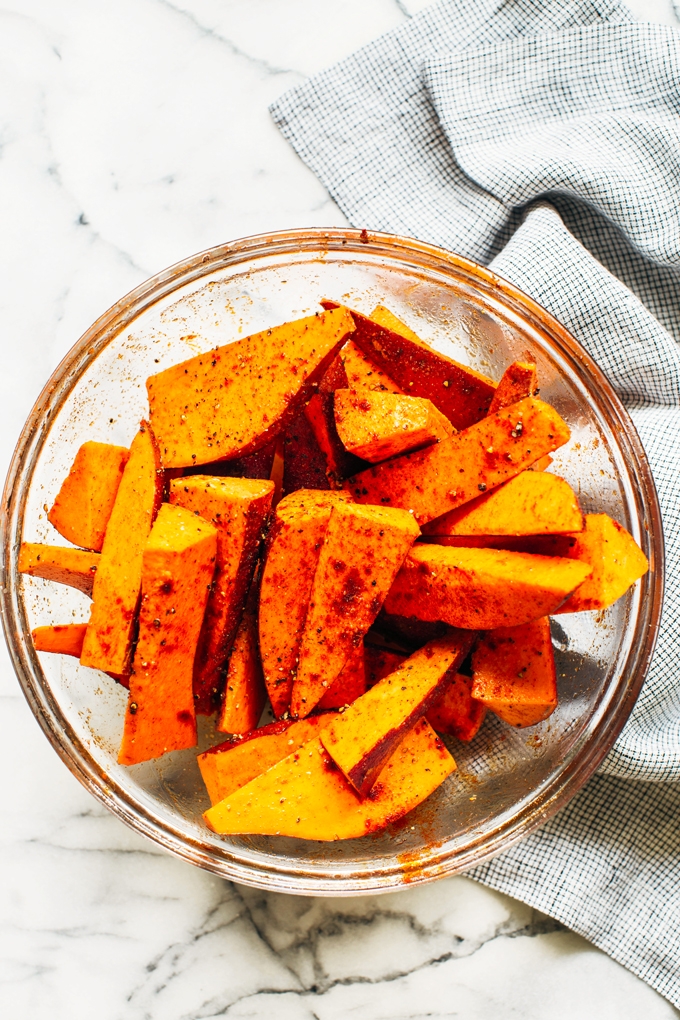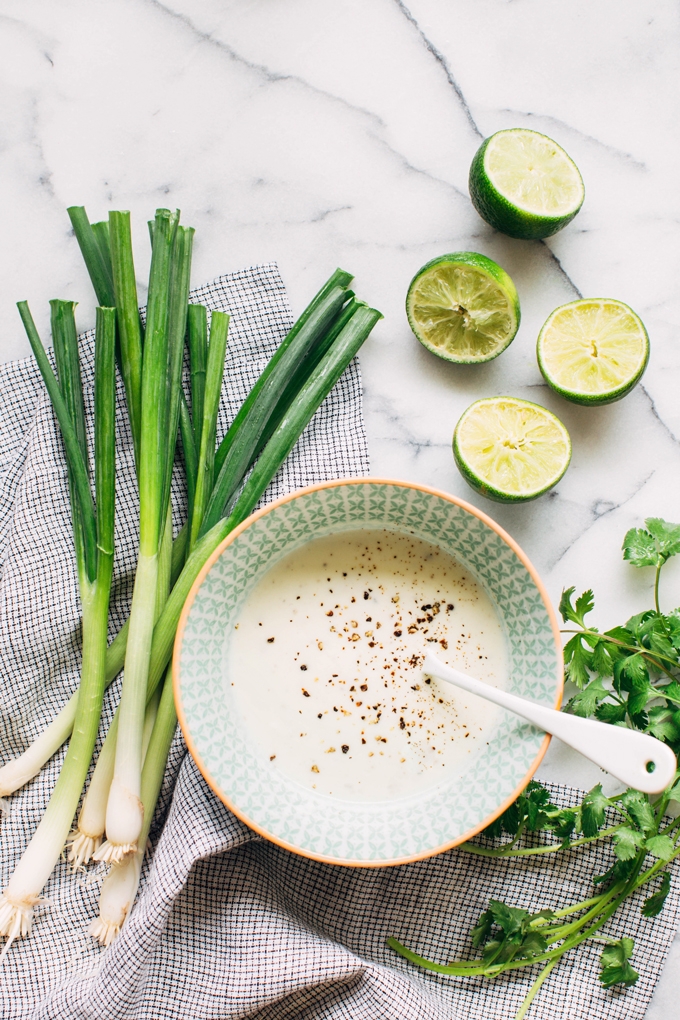 This recipe is inspired by one found in Gjelina: Cooking from Venice, California, my latest cookbook obsession.  Here's what I've made so far:
Tomato Confit
Vegetable Stock
Chicken and Escarole Soup
Ricotta Gnocchi (ah-maaaaazing)
Pomodoro Sauce
Everything has been SO delicious, and I find myself really connecting with the cooking-style of the book.  There's a big focus on building block items in the beginning like sauces, condiments and pickles.  I love having items like these in my fridge and pantry, because they can easily amp up weeknight meals with minimal effort.  Seasonal produce also plays a big part in the Gjelina cookbook, and there are entire sections dedicated to pizza and pasta (two of my favs).  Some of the recipes are quite challenging, but others, like this one, are easy.  It's a good mix, and I can't wait to try more recipes 🙂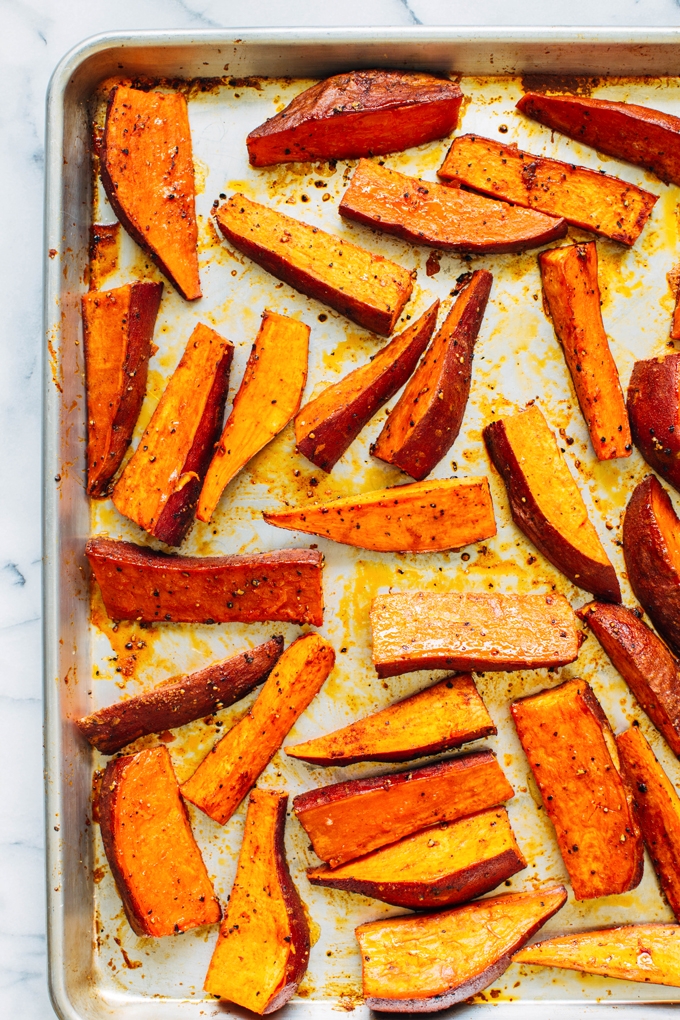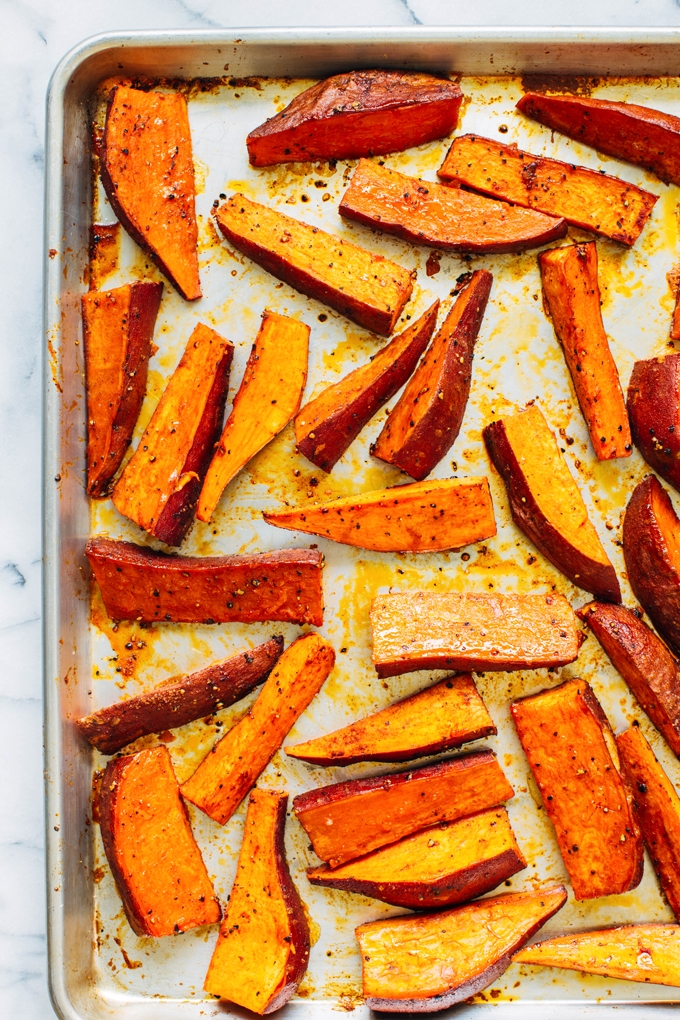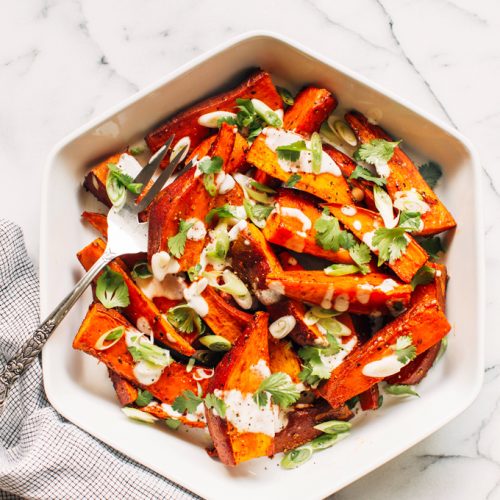 Roasted Sweet Potatoes with Honey, Smoked Paprika and Lime Yogurt
Ingredients
2

medium (about 3 pounds) orange sweet potatoes (also known as yams)

2

tablespoons

honey

3

tablespoons

extra virgin olive oil, divided (2 for the potatoes, 1 for the yogurt)

1 1/2

teaspoons

smoked paprika

Kosher salt

Freshly ground black pepper

1/2

cup

greek yogurt

Juice of 2 limes

2

green onions, ends trimmed and sliced on the bias

Cilantro leaves
Instructions
Cut each sweet potato in half lengthwise, then cut each half in half widthwise. Cut each quarter into four long wedges, so you'll have a total of 32 wedges. Add wedges to a large bowl and toss with honey, 2 tablespoons olive oil and smoked paprika. Season well with kosher salt and freshly ground black pepper. Let marinate for 10 minutes, tossing twice throughout.

Preheat and oven to 425°F. Transfer the sweet potatoes to a rimmed baking sheet, and roast until they are tender and caramelized around the edges (35 - 45 minutes), tossing occasionally. You'll know they're done when a knife easily pierces the thickest part of one of the wedges.

While the potatoes are cooking, whisk together yogurt, lime juice and 1 tablespoon of olive oil. Season to taste with kosher salt and black pepper.

To serve, transfer potatoes to a large platter, and drizzle with lime yogurt (you won't use all of it). Finish with a scattering of sliced green onions and cilantro leaves.
Tried this recipe?
Tag @brandiego on Instagram so I can check it out!
Check out some other sexy sides on Kitchen Konfidence: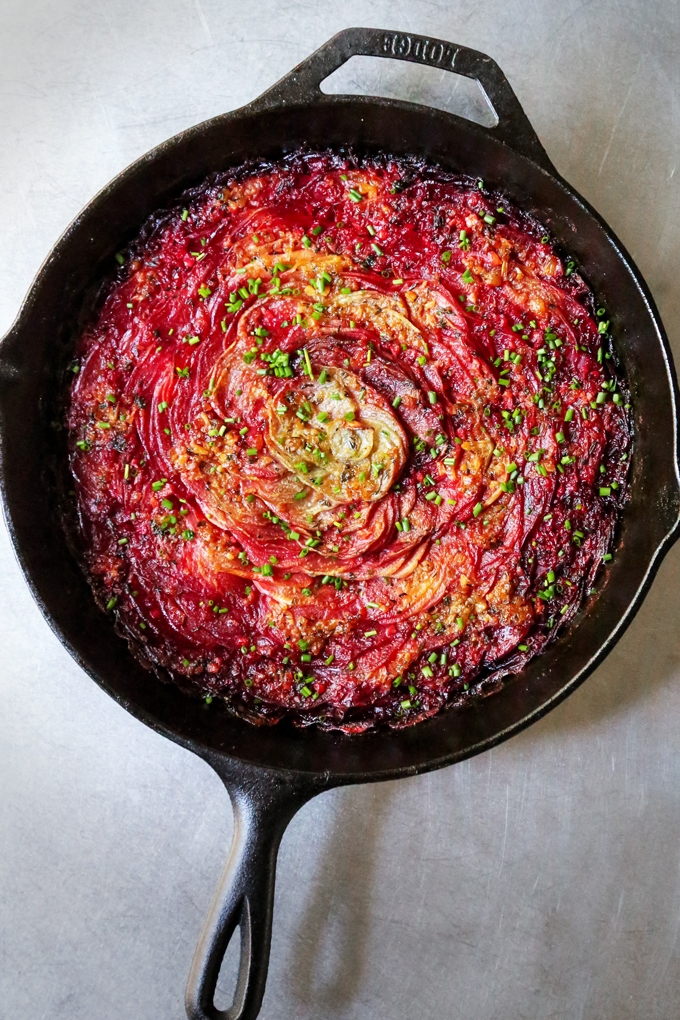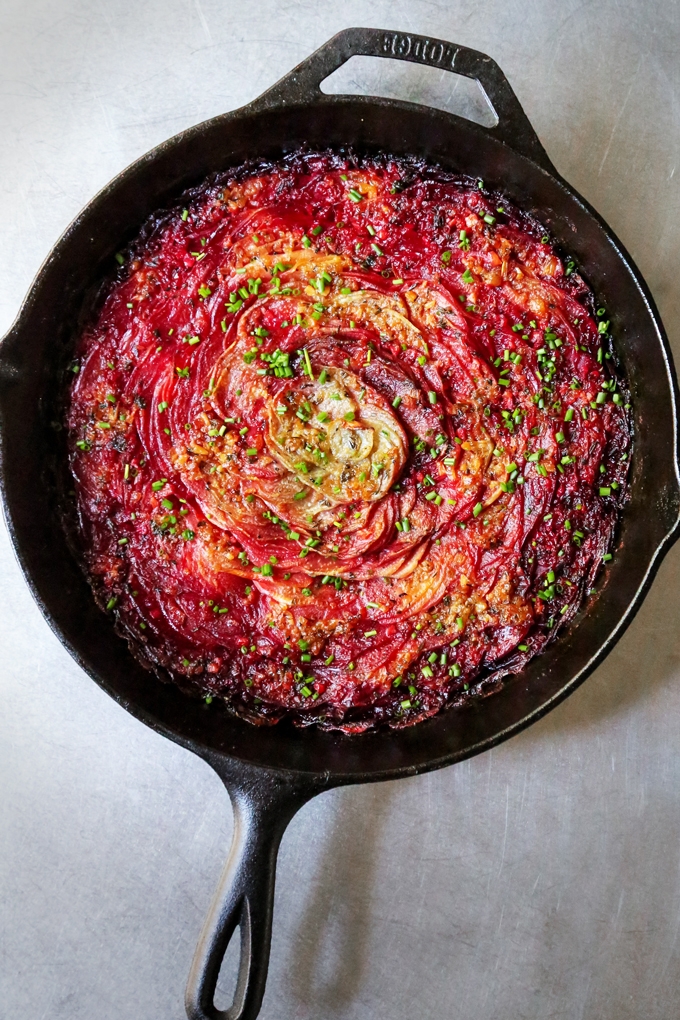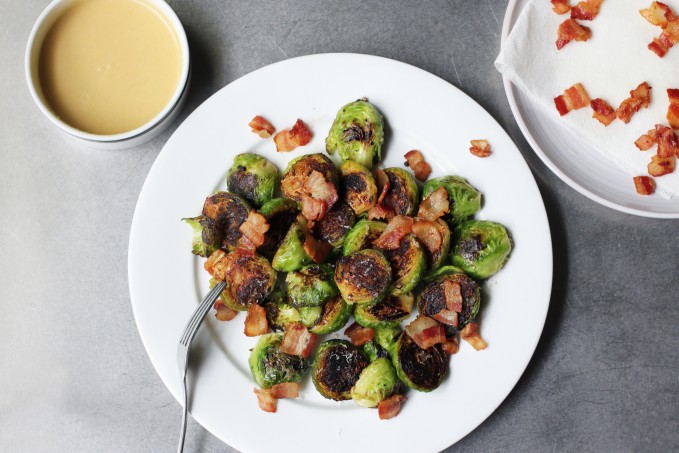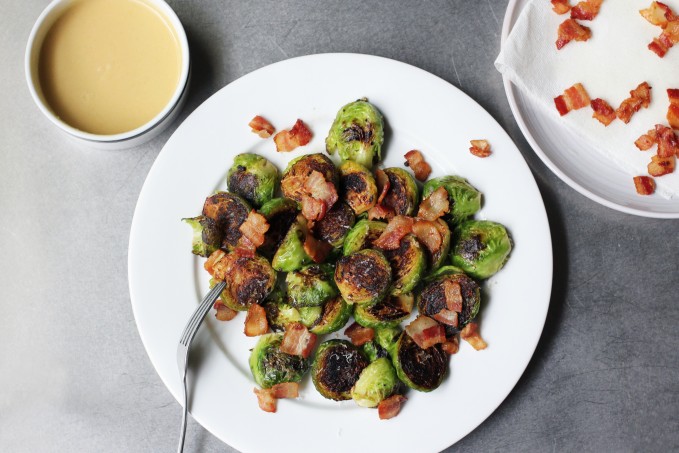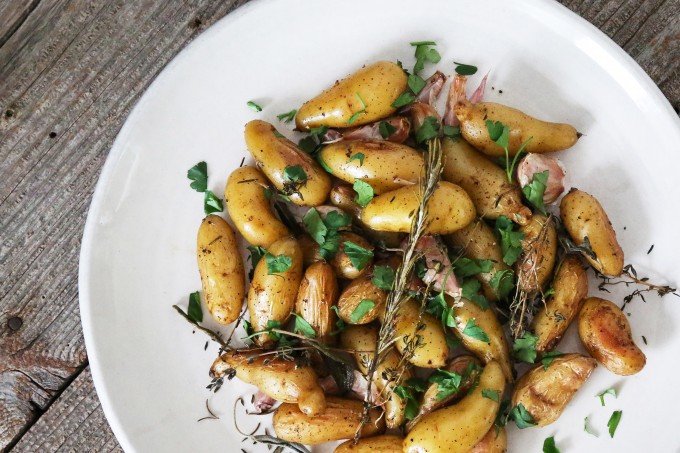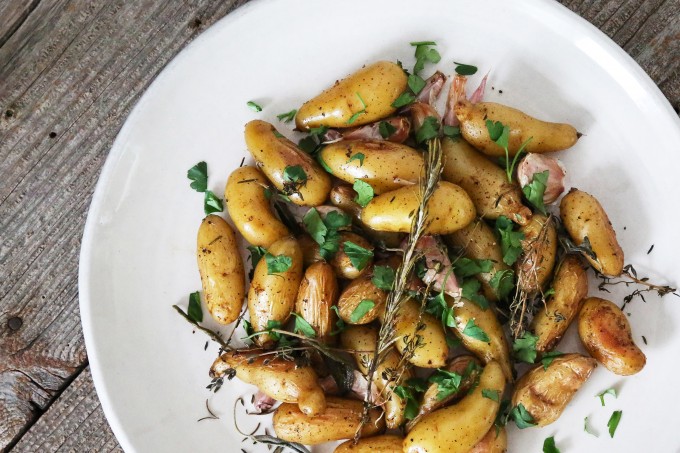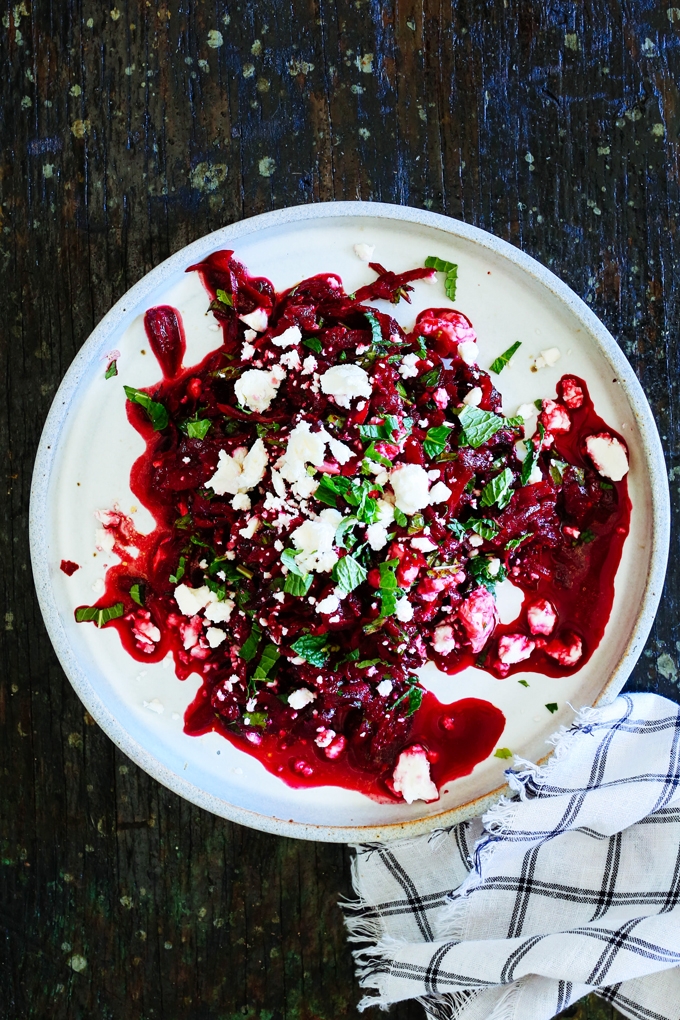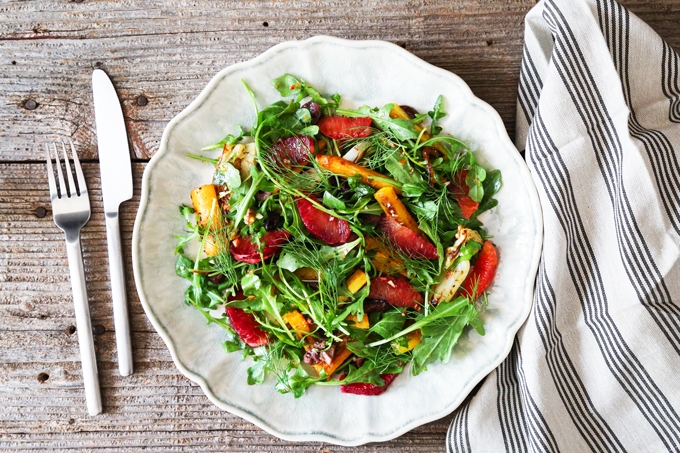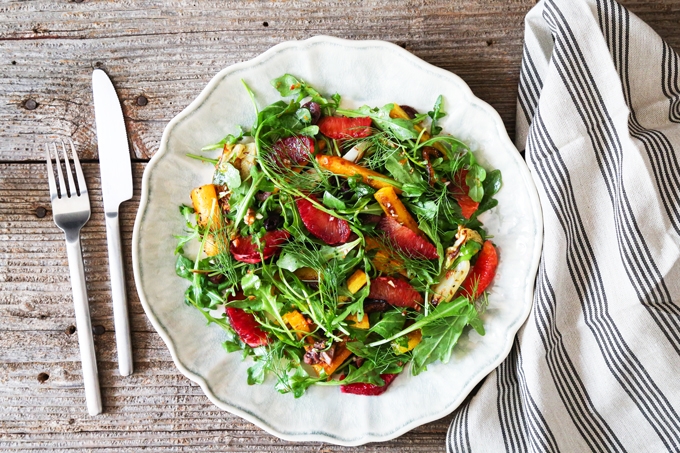 19