Hello and Happy Thursday!!
This post may contain affiliate links.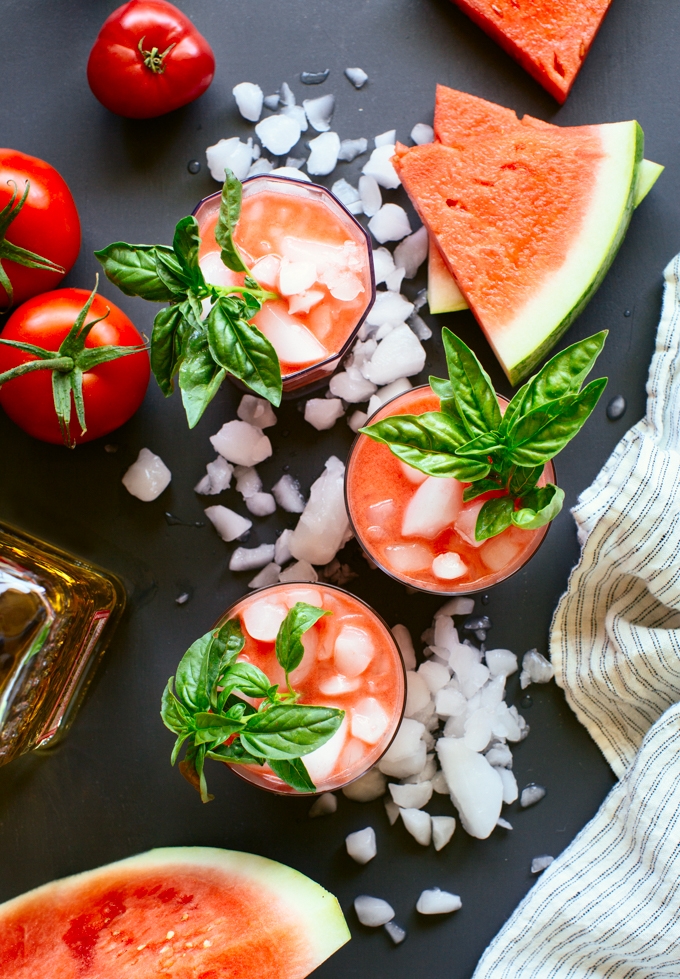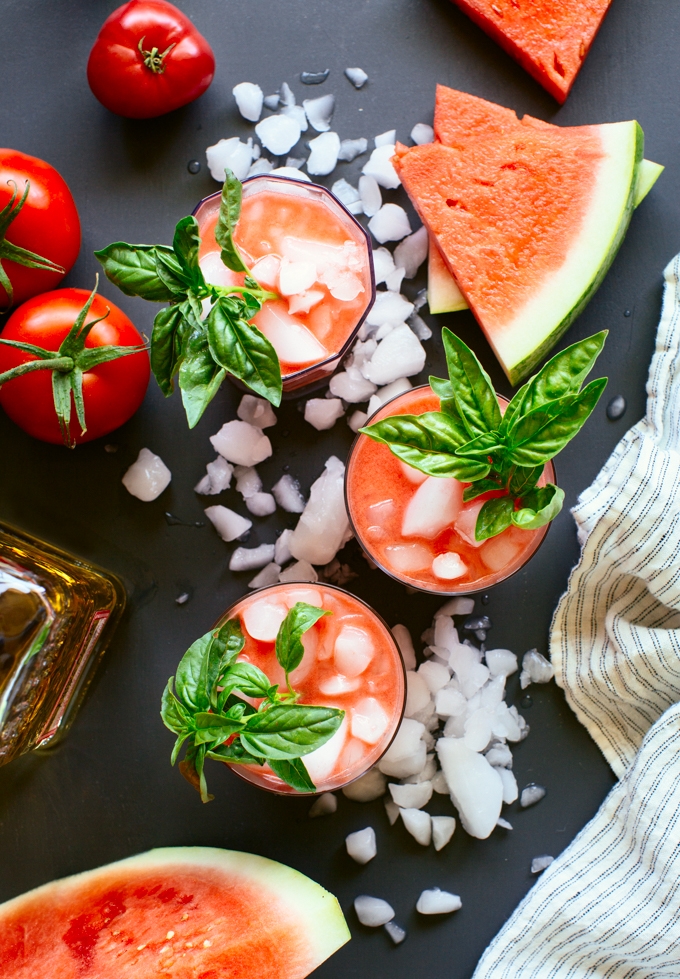 Today, I'm sharing a fresh and vibrant Watermelon Tomato Margarita perfect for your 4th of July weekend. Watermelon margaritas are a common occurrence at my house, and recently, I thought it would be fun to switch out the orange element for some juicy ripe summer tomatoes.
The combination of watermelon and tomatoes just works. Both are fresh and juicy, but the watermelon is sweet and the tomato is tart. In this cocktail, the watermelon is at the forefront flavor wise while the tomato provides a complementary vegetal note. The base of the drink is bourbon barrel-aged Olmeca Altos Reposado Tequila, rich with sweet vanilla, oak and citrus. I also tried this recipe with Olmeca Altos Plata, and the silver tequila works well too, so use whichever one you've got available! Each drink is finished with a sprig of fresh basil. I snipped the ones pictured here from my garden :)! Continue reading for the recipe.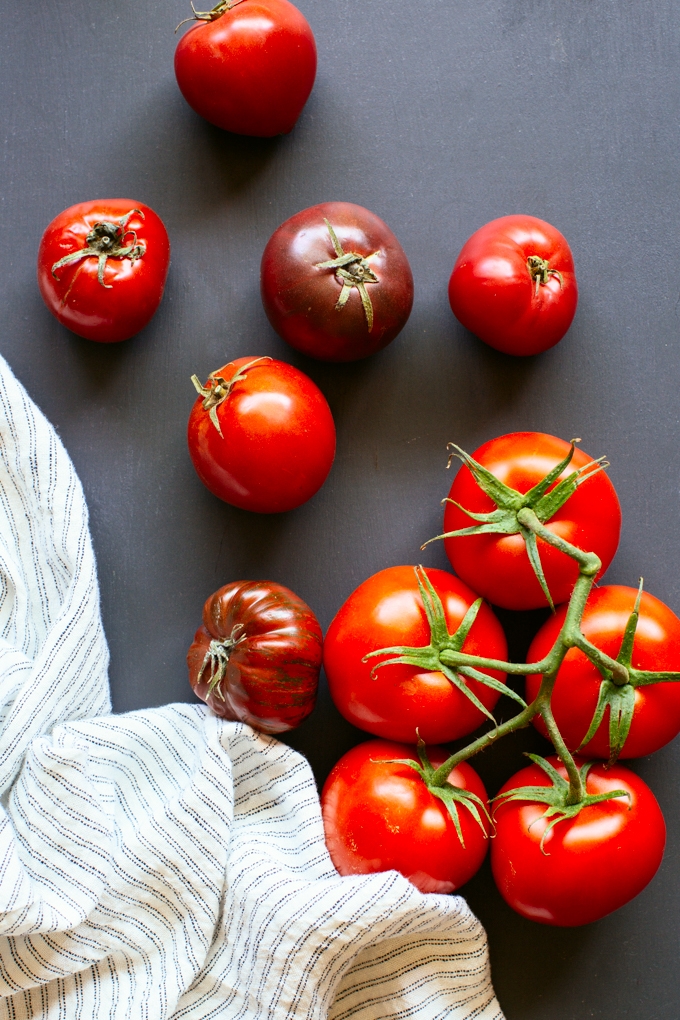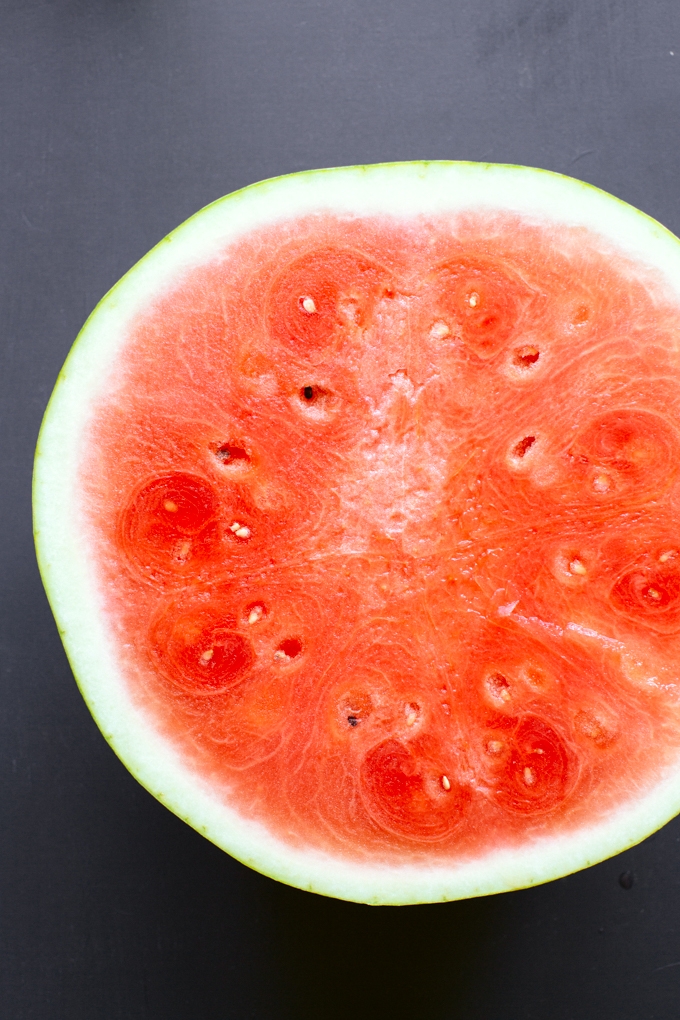 The quantities of watermelon and tomato used in this recipe will make 30 ounces of flavorful juice that can be used to prepare 15 drinks! All of the ingredients can be mixed in advance in a large pitcher or drink dispenser, and served to a crowd. Just keep a big wooden spoon handy to stir the drink as needed. Over time, the fresh juice will rise to the top and the tequila will settle at the bottom. Just stir to reincorporate.
If you'd like to bring this drink to the beach, I'd recommend packing in a large ball jar that you can just shake up as needed. Pack plenty of ice in plastic bags. This will help keep the jar chilled, and you can use the ice for serving as well.
I hope you all have a wonderful 4th of July weekend!! Now, on to the cocktail.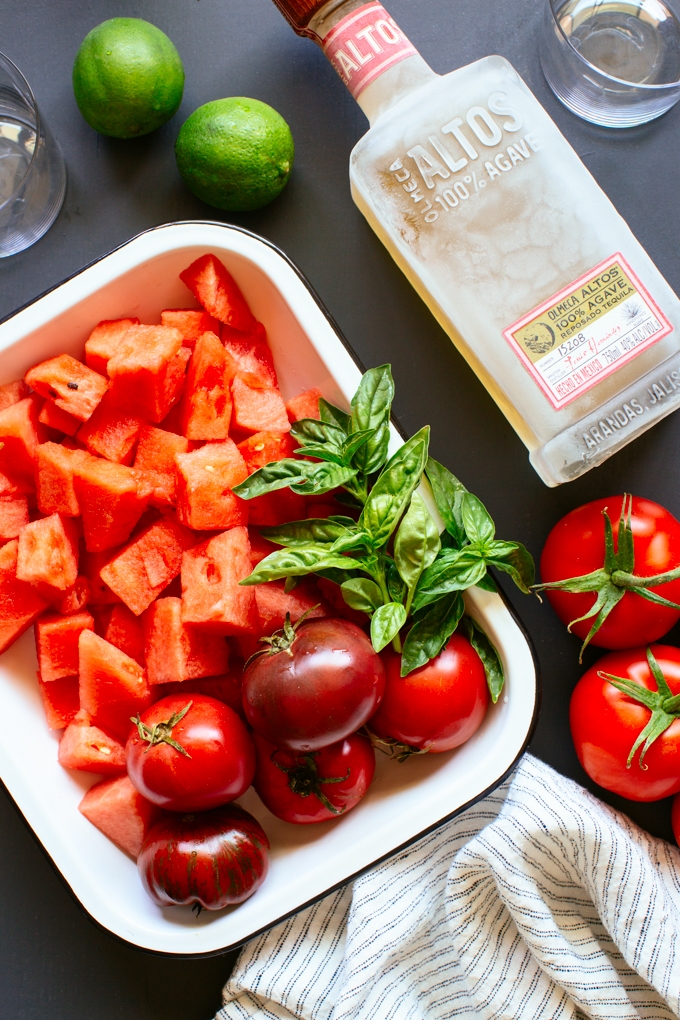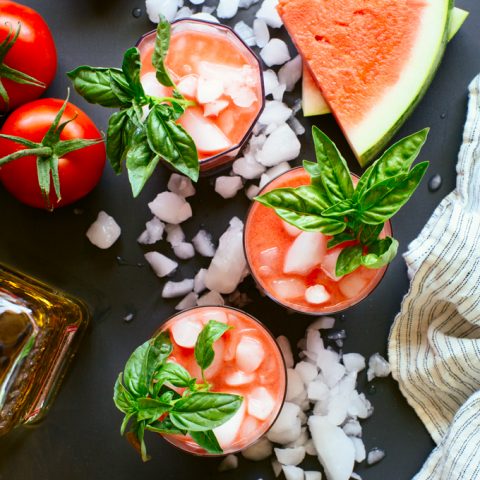 Watermelon Tomato Margarita Recipe
Ingredients
For the Watermelon-Tomato Juice:
1 1/2

pounds

seedless watermelon, cubed (remove skin and rind, then weigh)

1

pound

ripe red tomatoes, quartered (I used a mix of heirlooms and vine tomatoes)
For a single Margarita:
2

ounces

watermelon-tomato juice

1 1/2

ounces

Olmeca Altos Reposado Tequila or Plata Tequila

3/4

ounce

freshly squeezed lime juice

3/4

ounce

simple syrup*

Small pinch of kosher salt
For a large batch of Margaritas:
30

ounces

watermelon-tomato juice

22 1/2

ounces

Olmeca Altos Reposado Tequila Or Plata Tequila

11 1/2

ounces

freshly squeezed lime juice

11 1/2

ounces

simple syrup*

1

teaspoon

kosher salt
Basil sprigs, for garnish
Instructions
Combine watermelon and tomato in a blender, and puree until smooth. Pour mixture through a fine mesh strainer into a clean bowl. You should have about 30 ounces of watermelon-tomato juice.

To make a single cocktail, combine watermelon-tomato juice, tequila, lime juice, simple syrup and kosher salt in a short tumbler filled with ice. Stir to combine and chill. Garnish with a basil sprig.

To make a large batch of margaritas, combine all ingredients in a large pitcher, stirring to combine and dissolve the salt. Fill individual glasses with ice, and pour margarita as needed. The mixture will separate in the pitcher over time, so have a spoon ready to mix before serving. Garnish each glass with a basil sprig.
Notes
* Simple syrup is made by warming up equal parts sugar and water, and stirring until the sugar is dissolved. Recently I've been making this in the microwave! But you can also easily prepare on the stovetop.
Tried this recipe?
Tag @brandiego on Instagram so I can check it out!
This post was written in partnership with Olmeca Altos Tequila. All thoughts, opinions and recipes are my own. Connect with Olmeca Altos Tequila on Facebook, Instagram and Twitter.

Check out some other cocktail recipes made with Olmeca Altos Tequila on Kitchen Konfidence: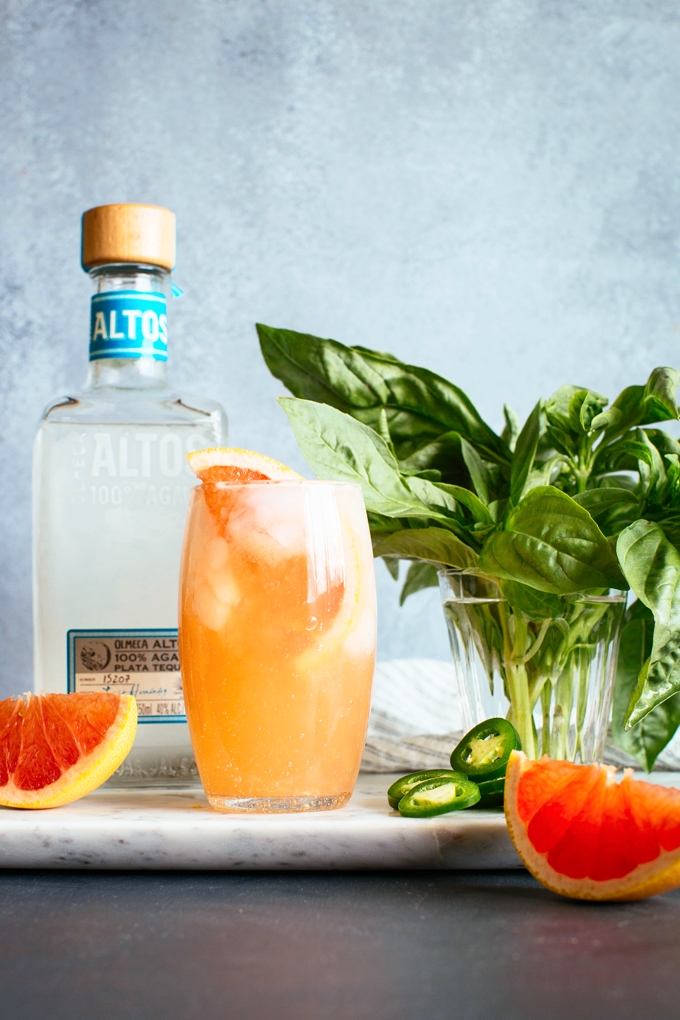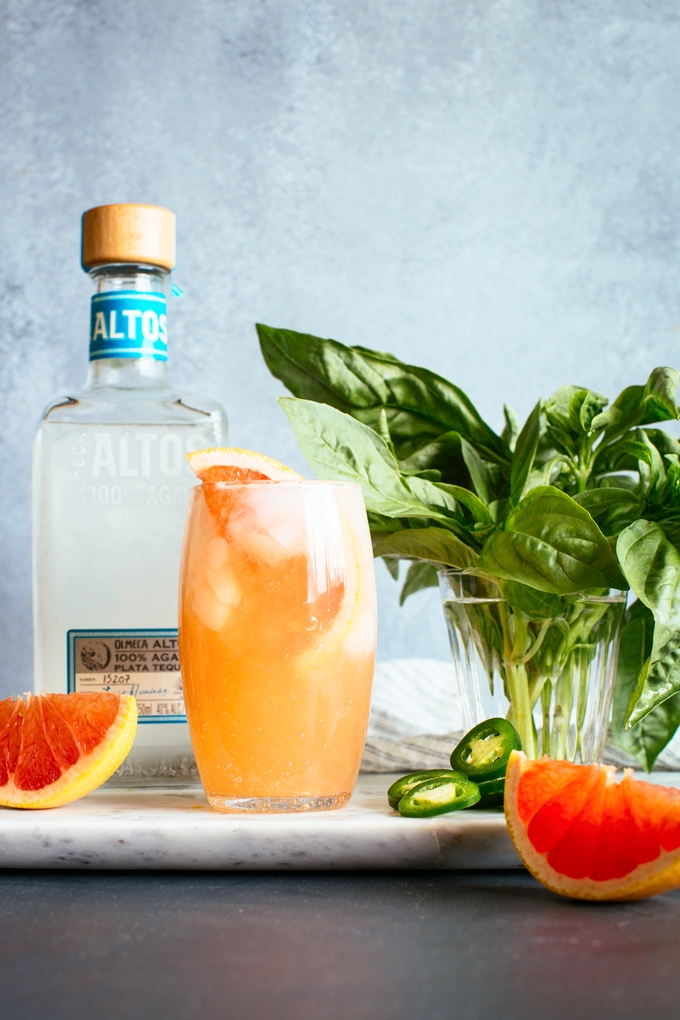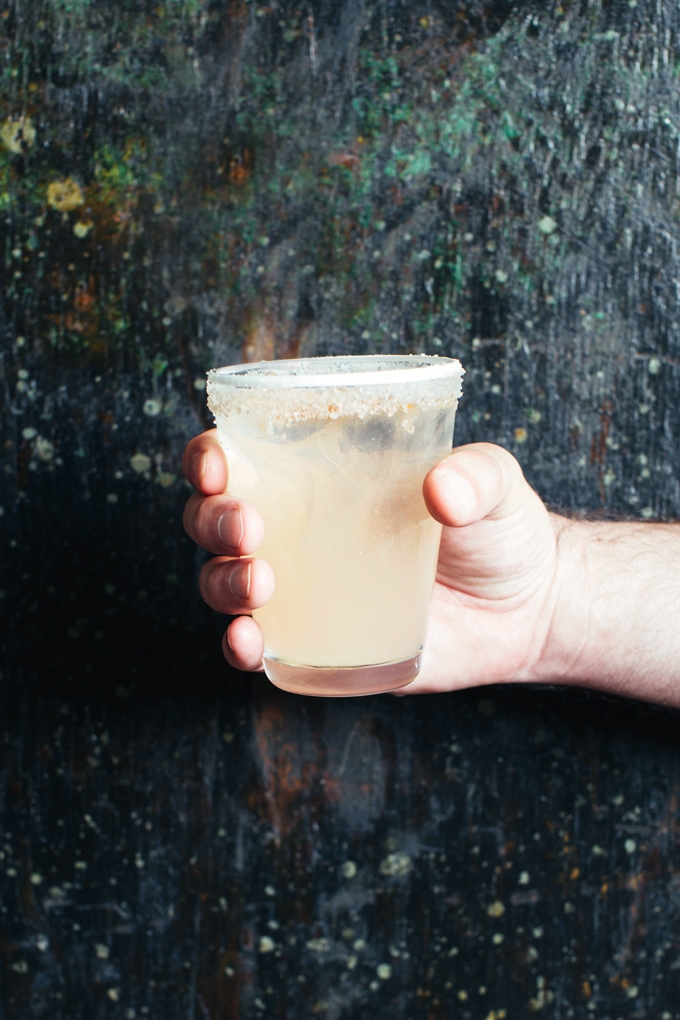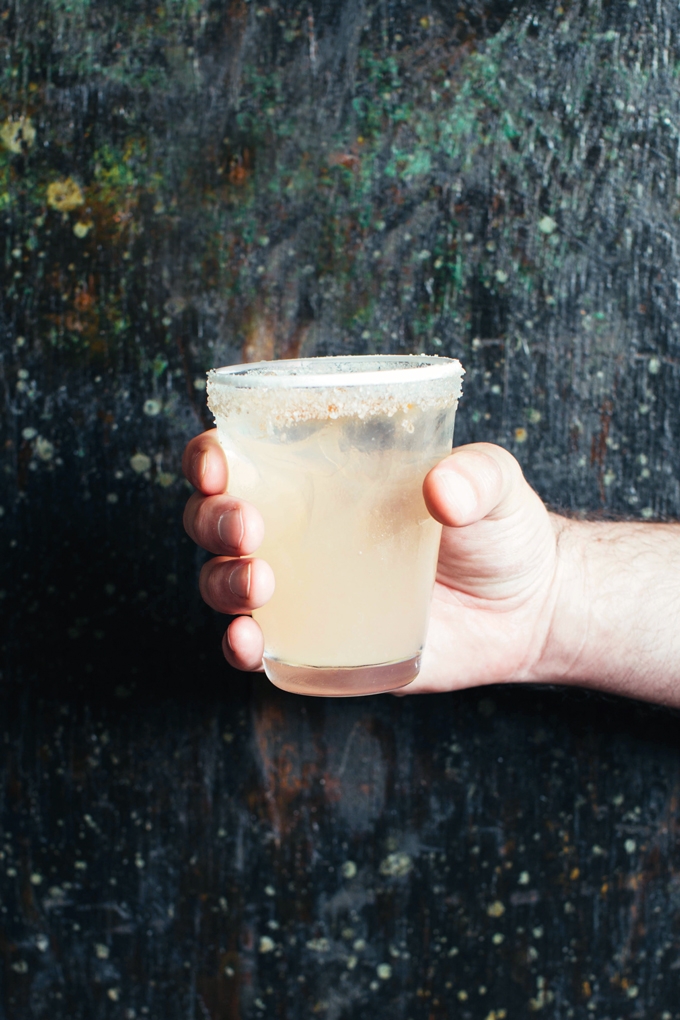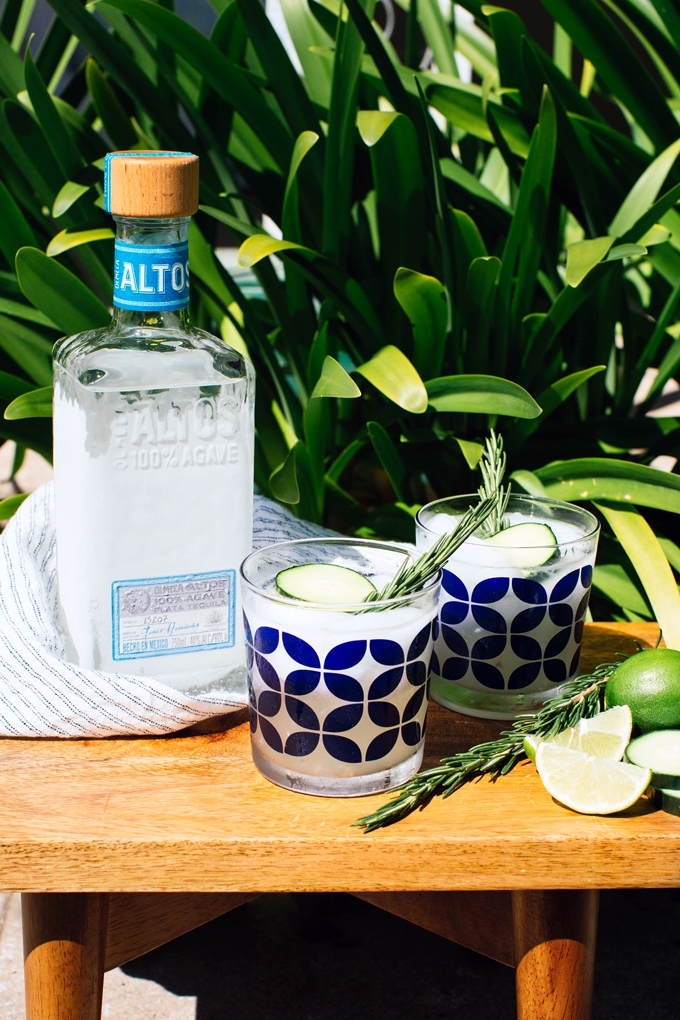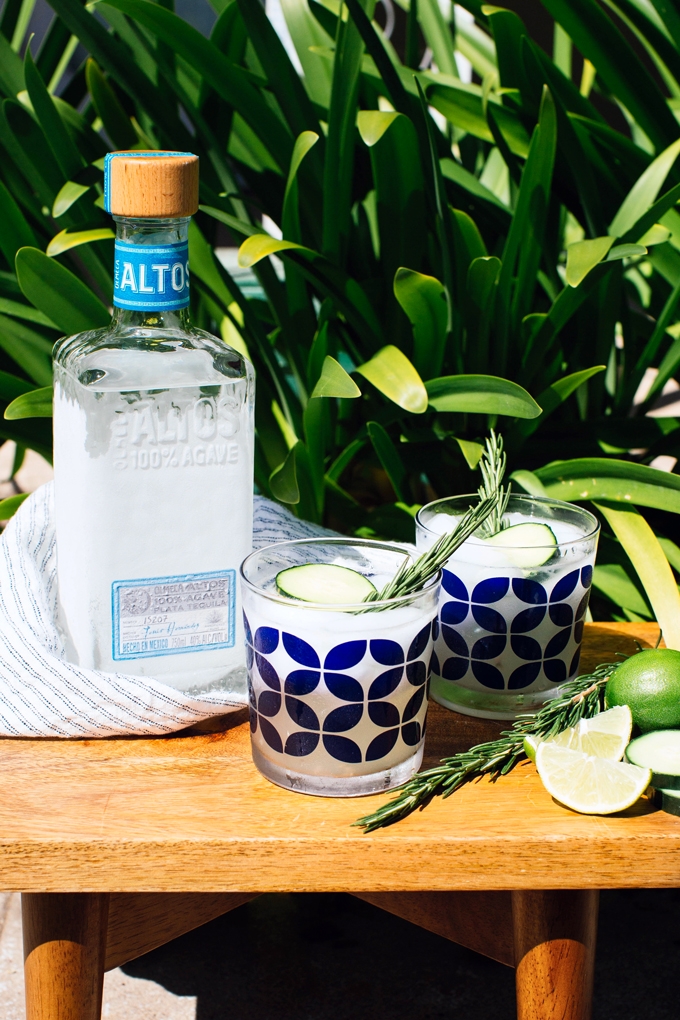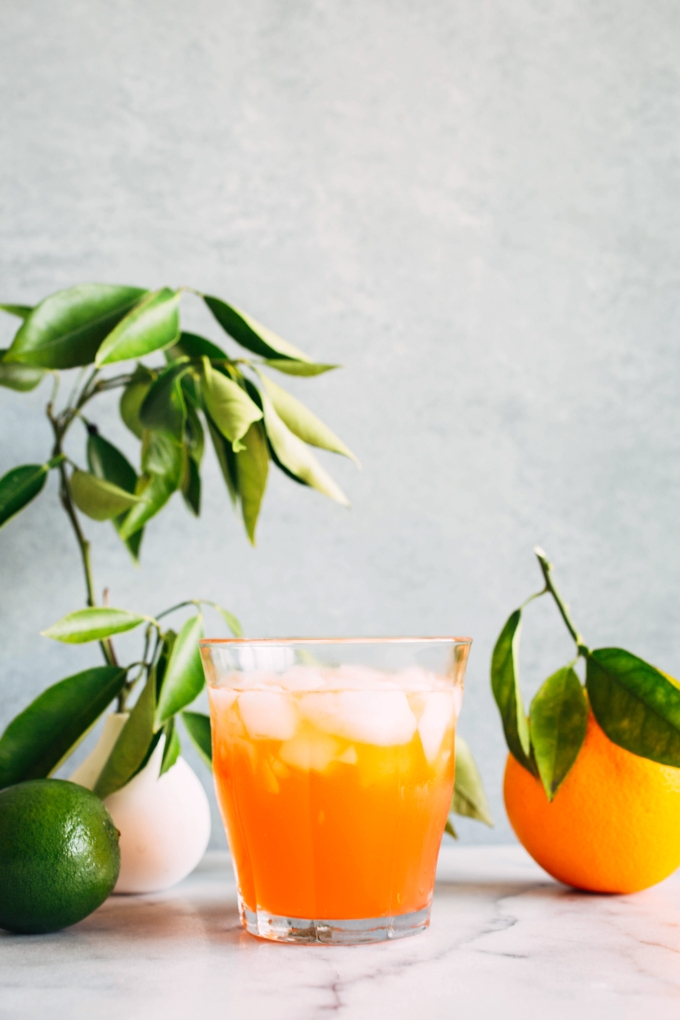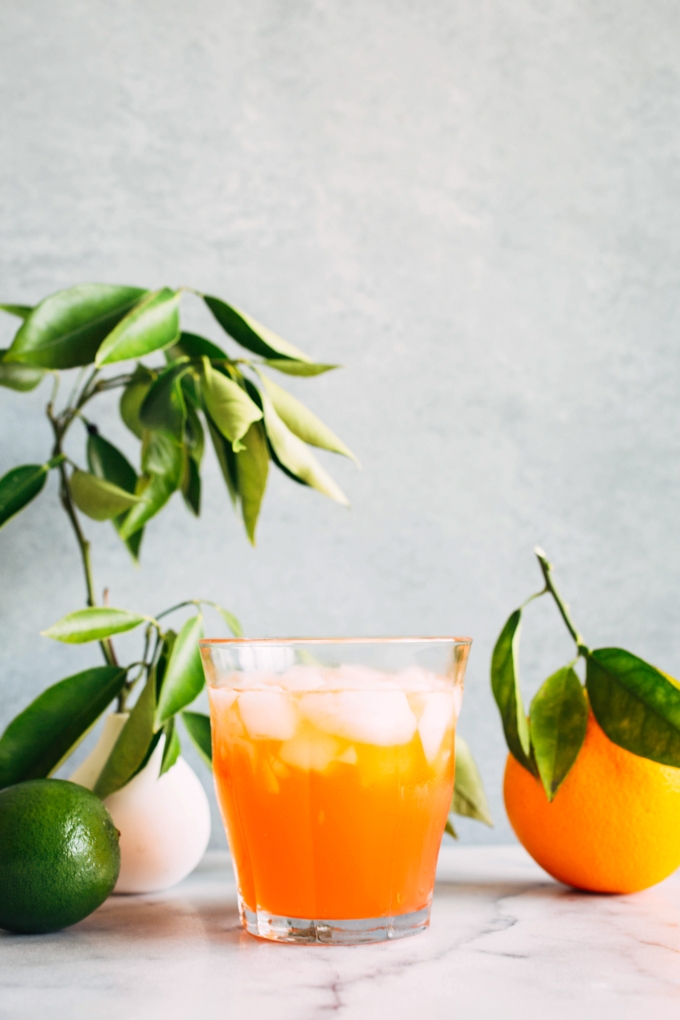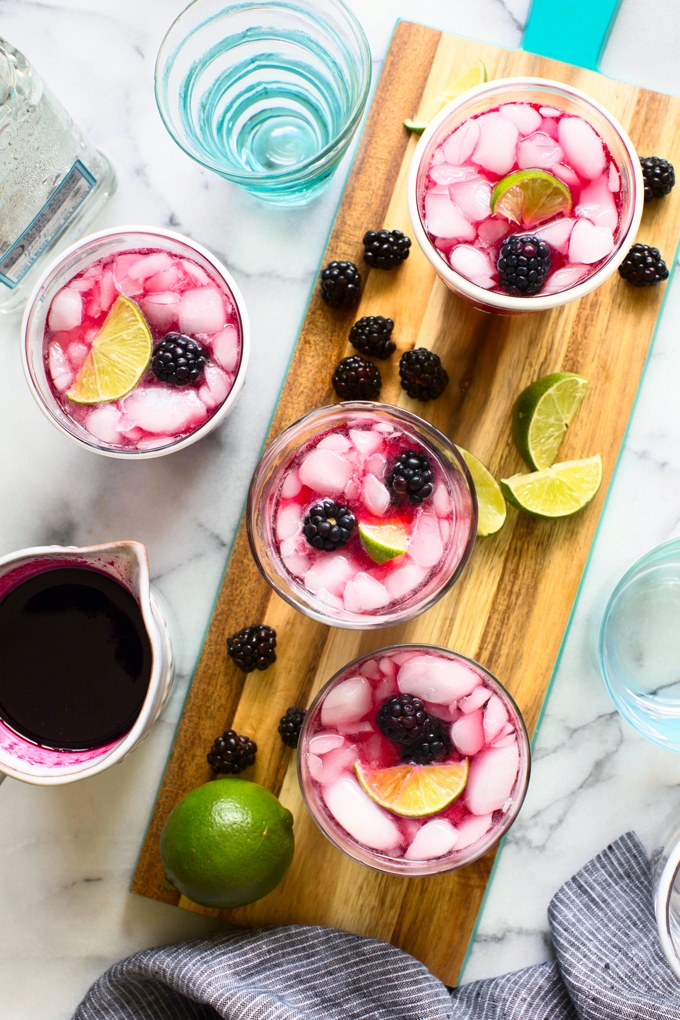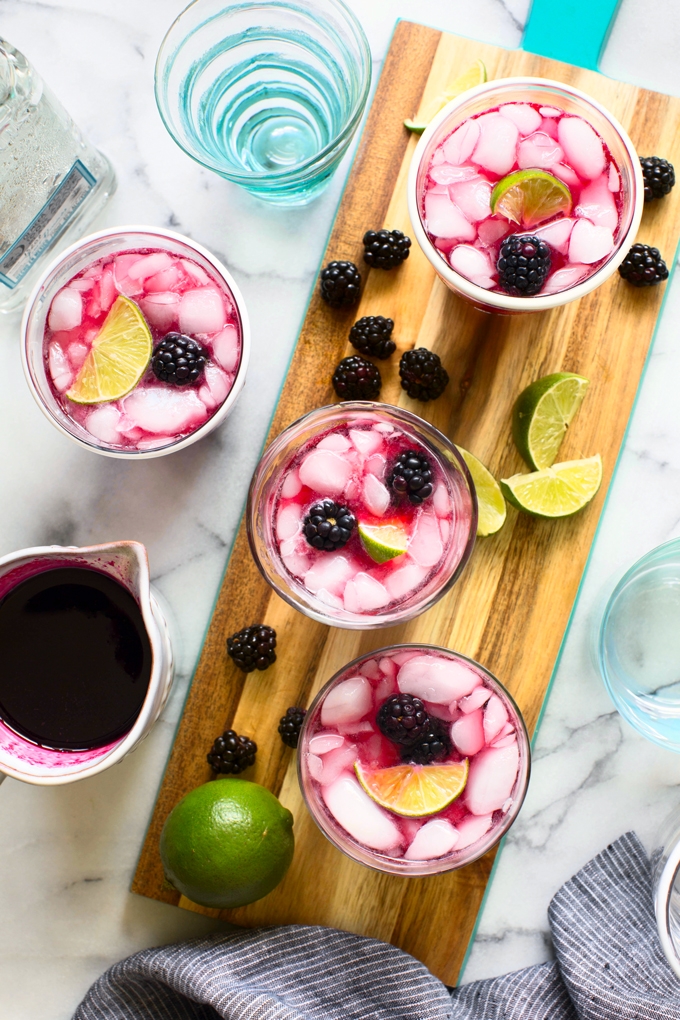 5