Happy Friday!!!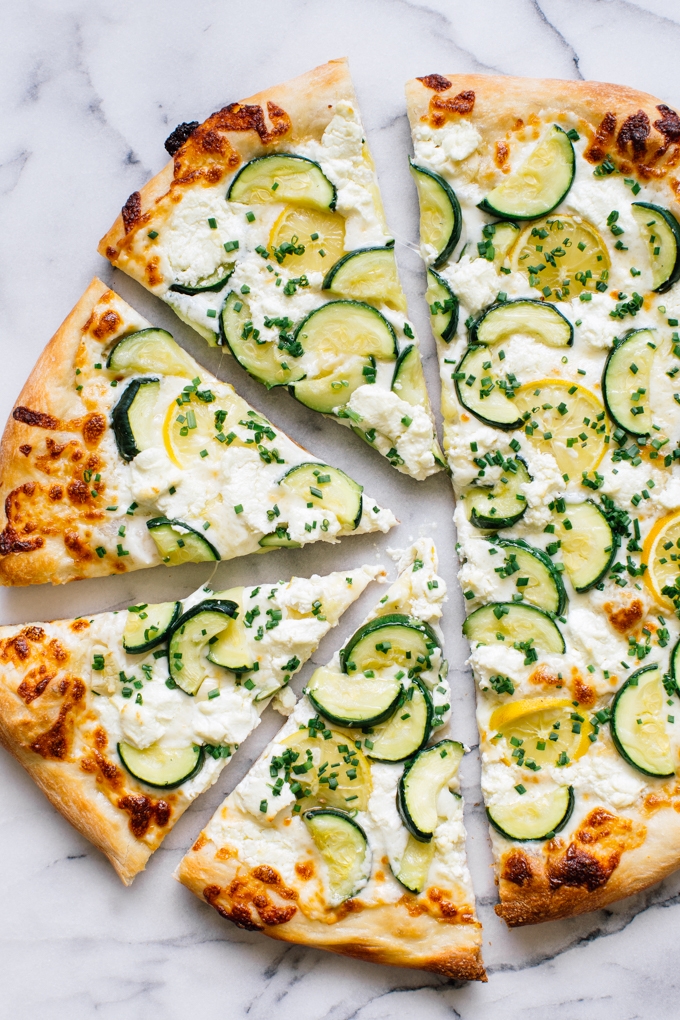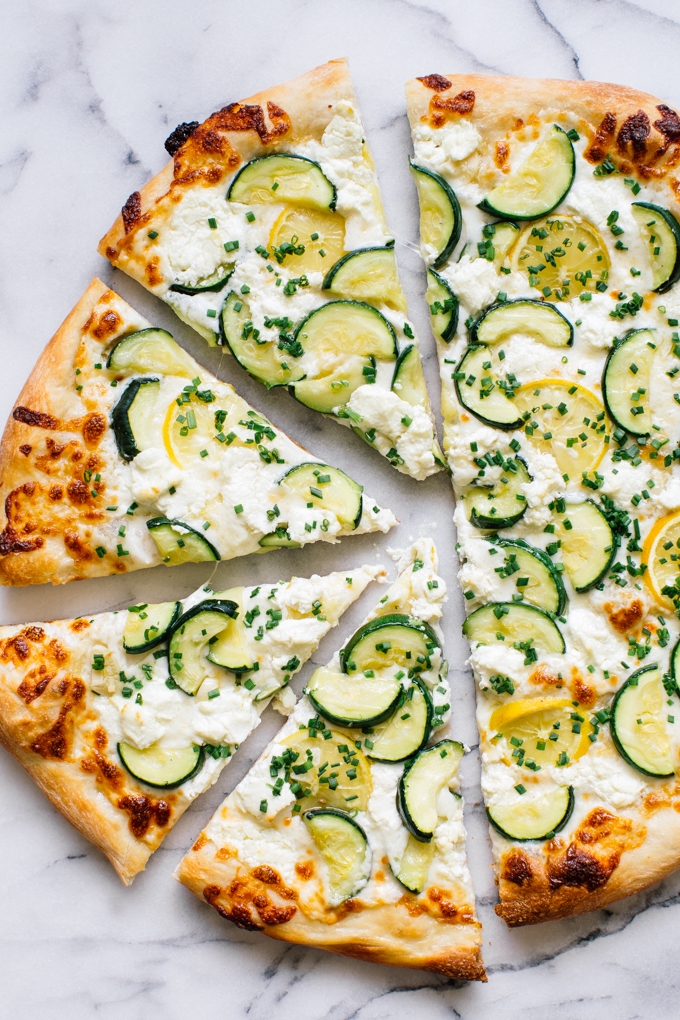 Today's actually the first Friday of summer, so I'm celebrating with this Zucchini Pizza which is pretty much summer in pizza-form.  Half moons of salted zucchini are cooked atop a white pizza along with raw garlic, goat cheese and thin slices of fresh lemon.  The pizza is then finished with a scattering of chopped chives.  A riot of green and yellow, this Zucchini Pizza is light, bright and packed with flavor.  Pops of fresh lemon cut through the rich goat and mozzarella cheeses, while the al dente zucchini and flecks of chive add grassy, herbaceous notes.  Thin slices of garlic melt in with the mozzarella, infusing each bite of the pizza with a garlic flavor that's definitely present, but not too overpowering.  Stop by the market on your way home from work tonight, grab all these ingredients and make this immediately!!  Continue reading for the recipe.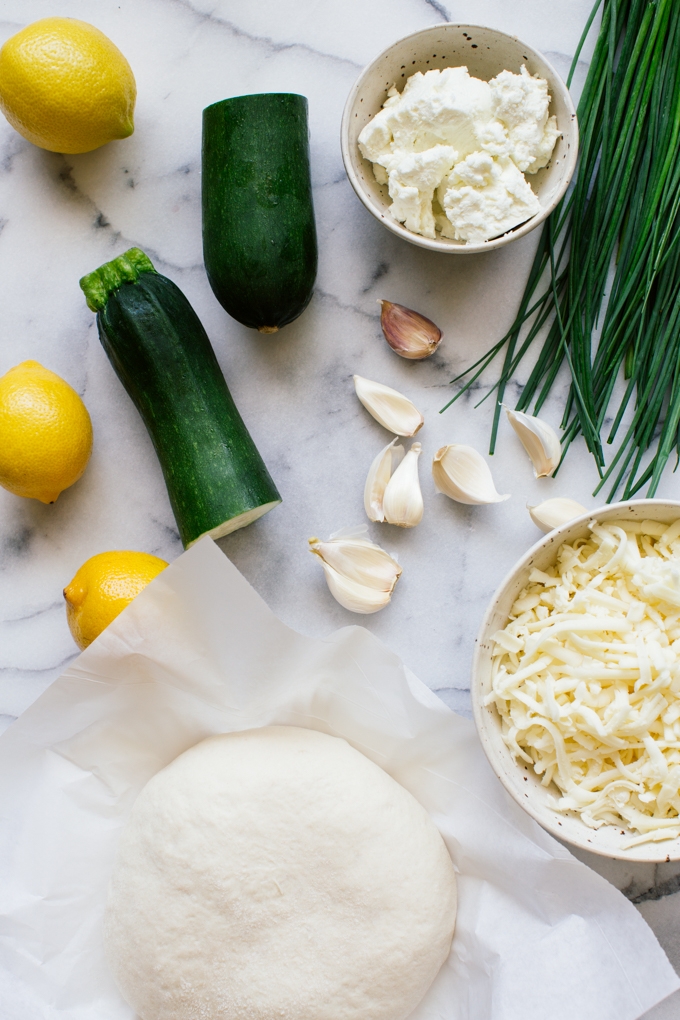 The thought of putting whole lemon slices on a pizza may seem strange, but I promise you, it works.  Last year, I developed a hatch chile pizza recipe that had torn bits of fresh lime scattered on top, and the contrast of the rich, spicy toppings with the fresh, acidic lemon is really addicting.  It seems to refresh your palate as you eat, allowing you to consume even more pizza!  There's a similar thing happening here with this Zucchini Pizza.  If you can, try to get an organic or farmer's market lemon to ensure that it's not covered in wax.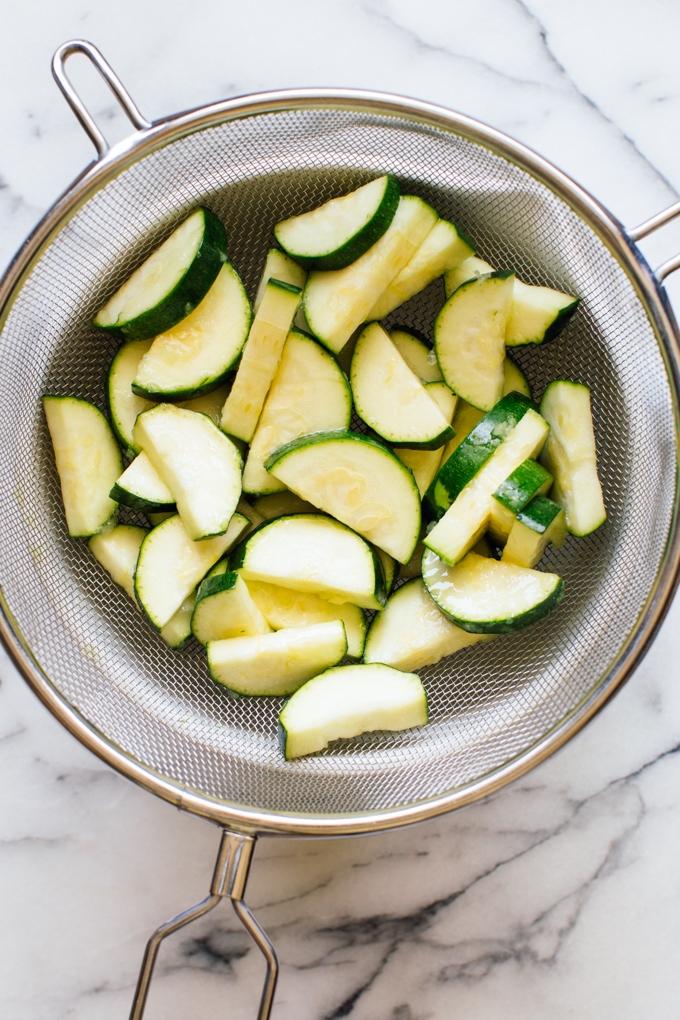 In my last zucchini recipe, I mentioned several ways to punch up flavors of the typically bland zucchini.  Here, I'm using the salt and squeeze technique.  This method is simple, but does take about 30 minutes to complete (mainly inactive time).  Toss slices of zucchini with salt and grated garlic, then let sit in a strainer to drain.  After 30 minutes, squeeze the zucchini gently to release even more moisture.  To finish, pat the zucchini dry and it's ready for use!  This method will ensure that the pizza doesn't get soggy, while allowing the zucchini to soak up the flavors around it as it cooks.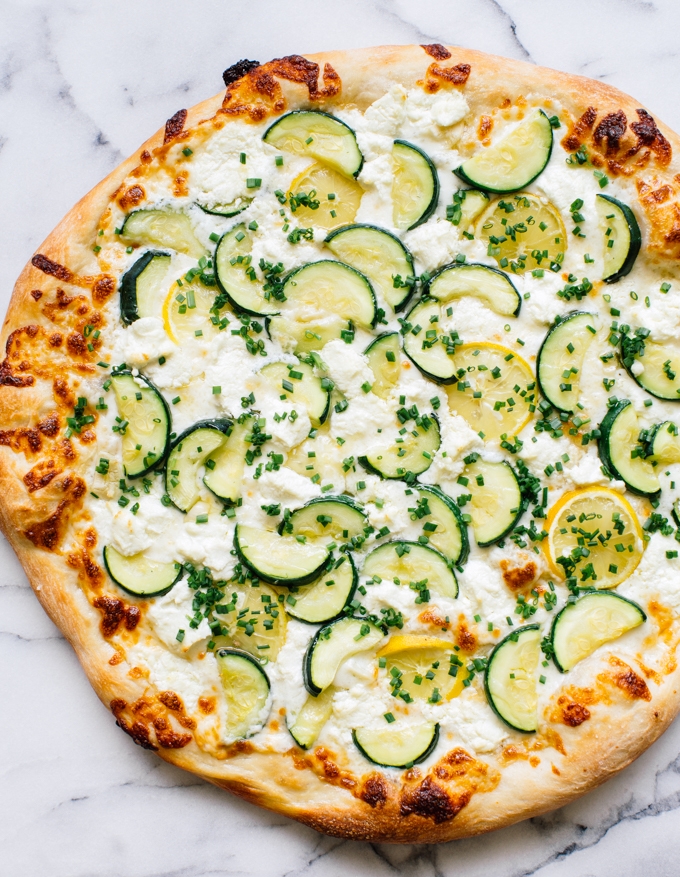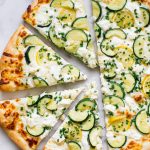 Zucchini Pizza Recipe
Ingredients
1

zucchini (9 ounces), ends trimmed

3

garlic cloves, 1 grated or minced, 2 thinly sliced

Kosher salt

Olive oil

1

ball pizza dough

8

ounces

mozzarella cheese

1/2

small lemon, halved, thinly sliced, seeds removed*

4

ounces

goat cheese, crumbled

1 1/2

tablespoons

thinly sliced chives
Instructions
Cut zucchini in half lengthwise, then cut each half into half moons. In a medium bowl, toss zucchini with 1 clove grated or minced garlic and 3/4 teaspoon kosher salt. Transfer zucchini to a mesh strainer and set over the bowl. Let drain for 30 minutes, tossing occasionally. Place zucchini in the middle of a double layer of paper towels. Bring the paper towels up around the zucchini, and gently squeeze to release excess moisture. Pat zucchini dry and set aside.

Preheat an oven to 500°F, and set an oven rack in the lowest possible position. Lightly coat a pizza pan with nonstick cooking spray.

Stretch pizza dough into a round large enough to fit the pizza pan. Very lightly drizzle the dough with olive oil, using your hands to evenly spread the oil around. Sprinkle dough with a small pinch of kosher salt. Top pizza evenly with grated mozzarella cheese, then evenly scatter 2 thinly sliced garlic cloves, prepared zucchini, lemon pieces and goat cheese over top. Sprinkle the surface of the pizza with a little kosher salt and then lightly drizzle with olive oil.

Transfer pizza to the oven on the lowest rack and cook until the crust is golden brown (bottom and crust) and the cheese is nice and bubbly (9 - 11 minutes). Finish the pizza with a sprinkling of chives.
Recipe Notes
* The photos in this article show full slices of lemon on the pizza. This looks really pretty, but after further testing, I found it better to halve the lemon half, then thinly slice (making half moons). This allows for a more even distribution of lemon around the pizza.
Here are some other pizza recipes on Kitchen Konfidence: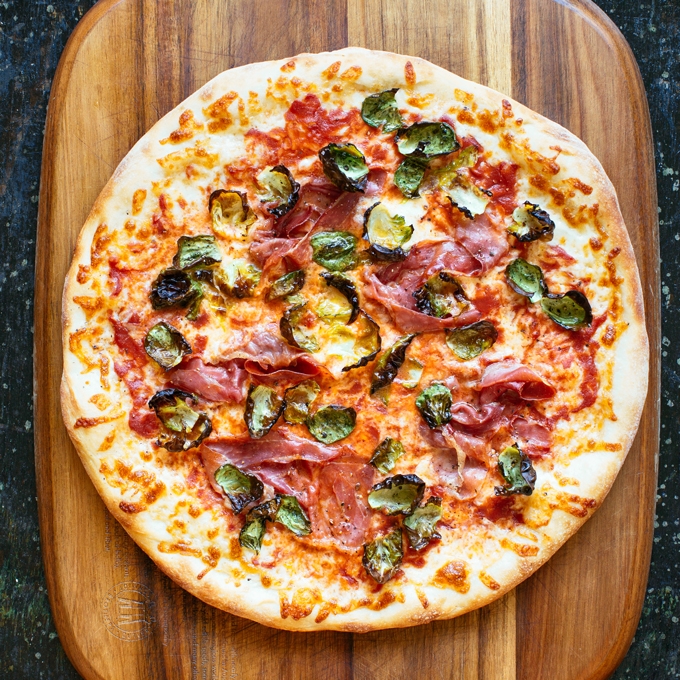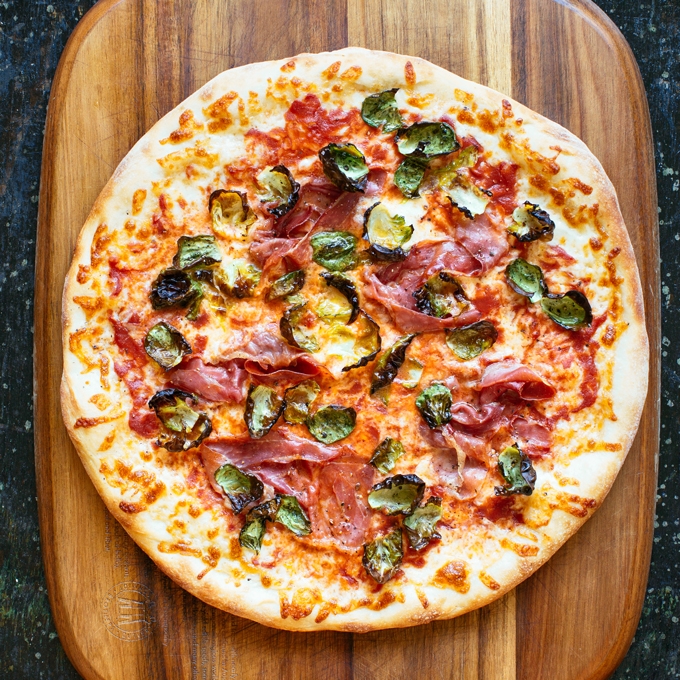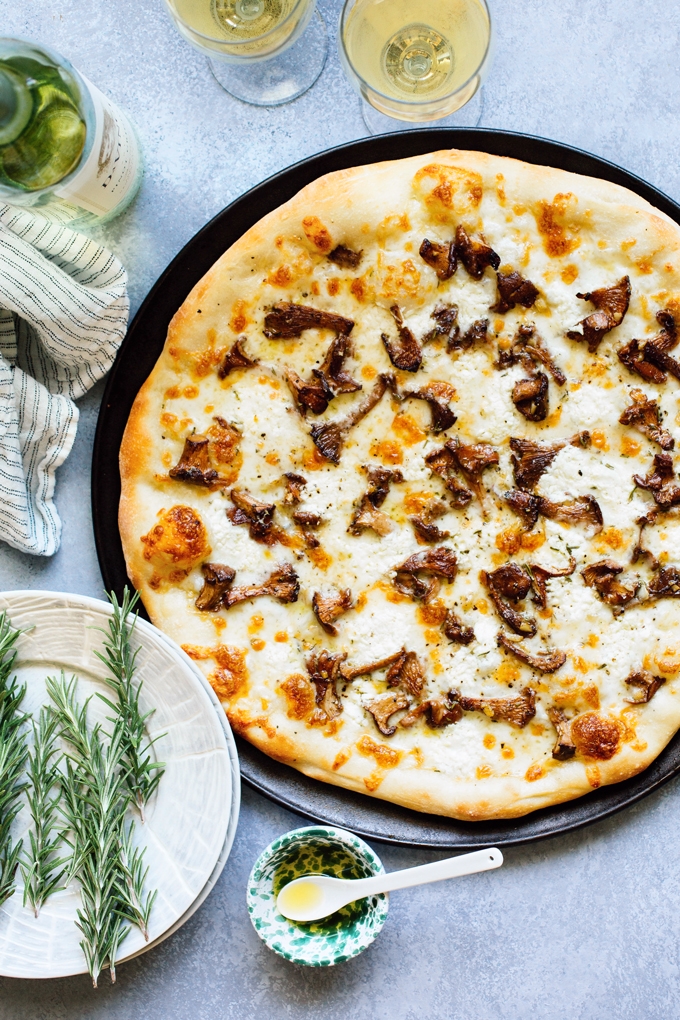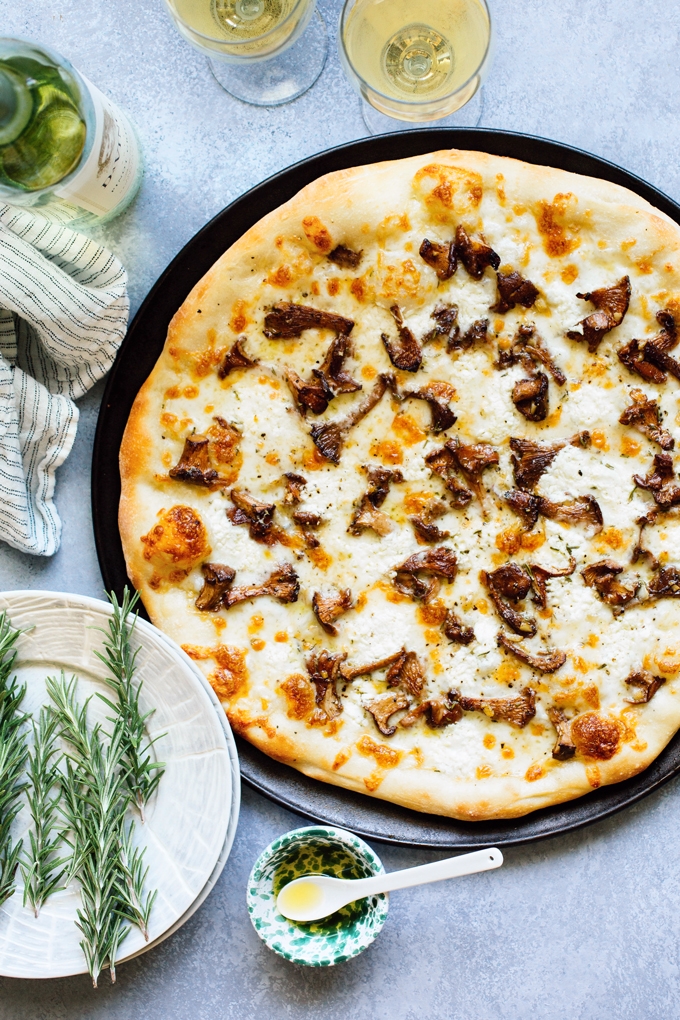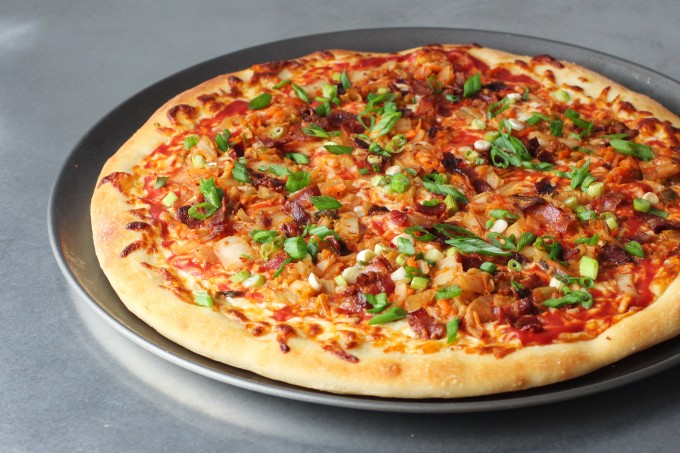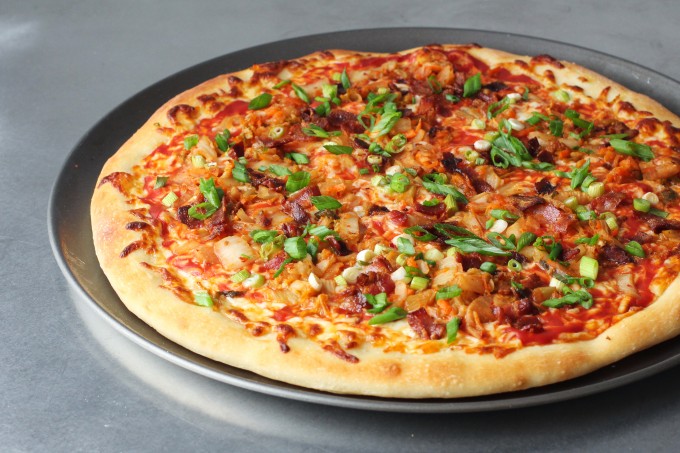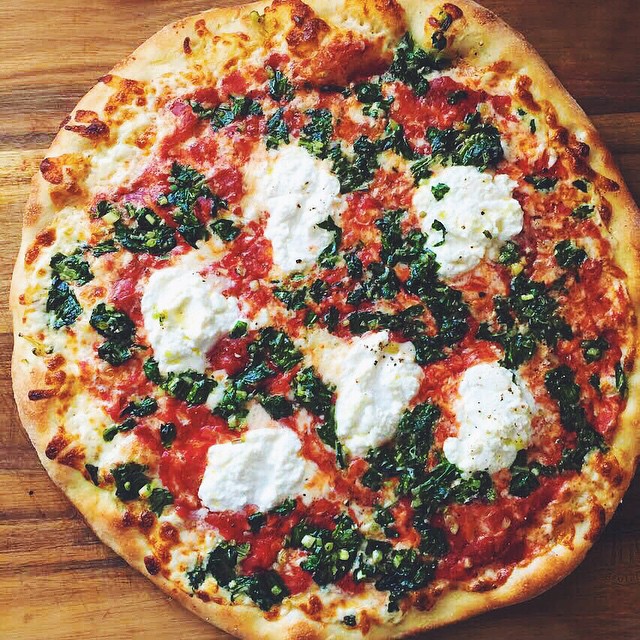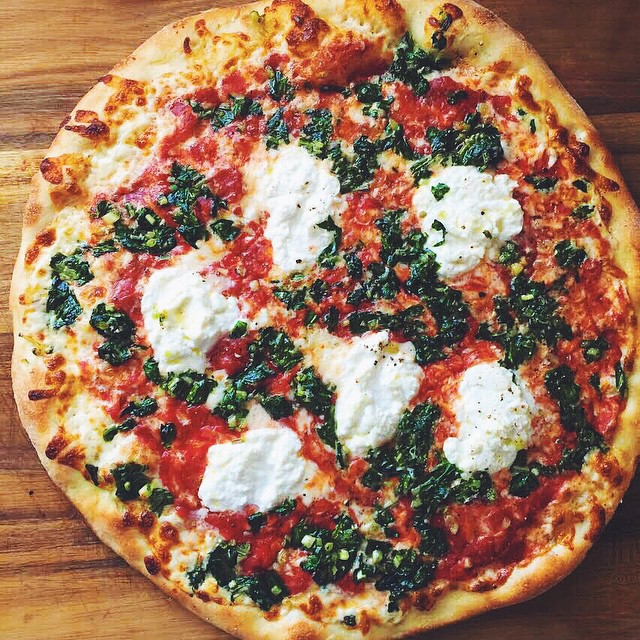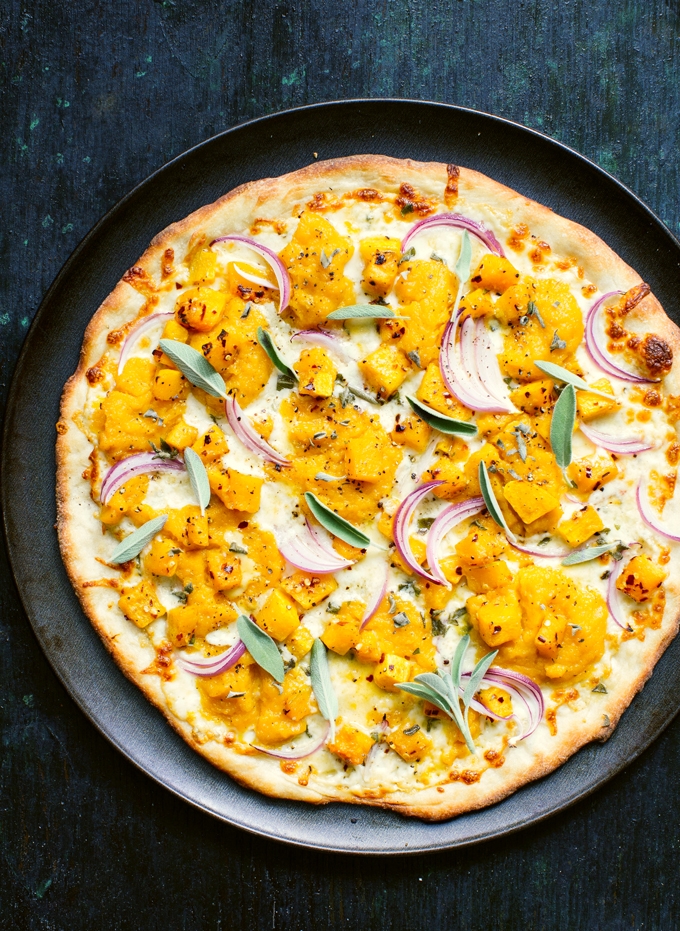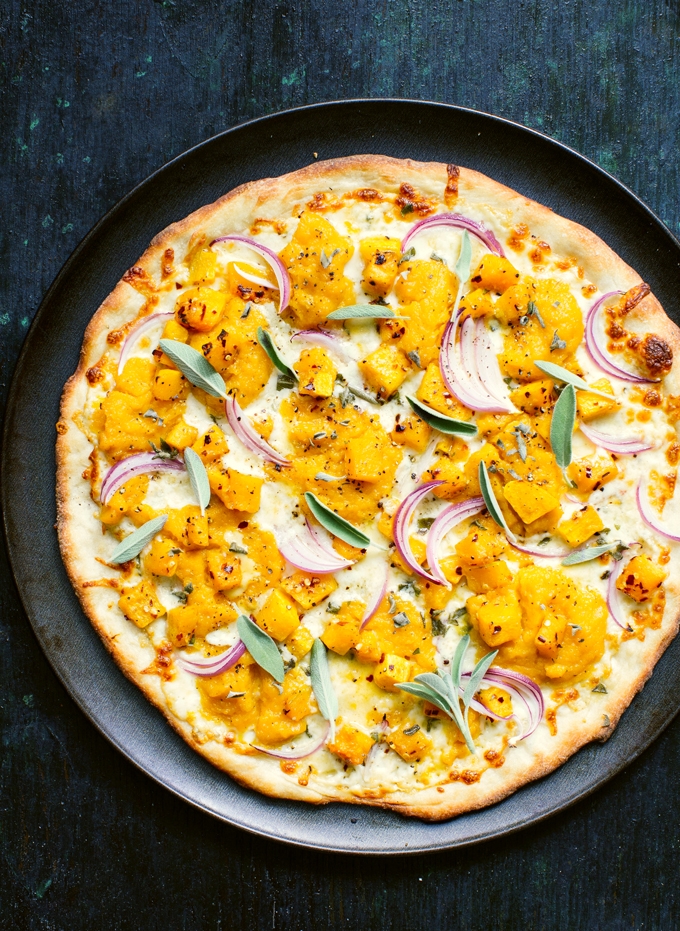 291