I'm going to kick off today's post with a little personal news!!
This post may contain affiliate links.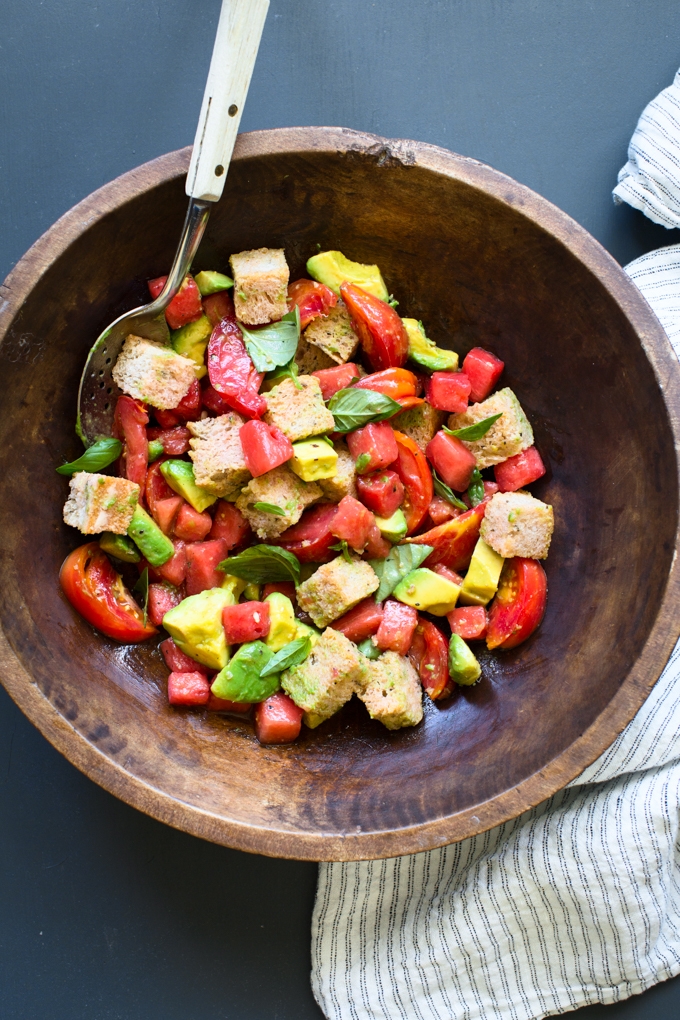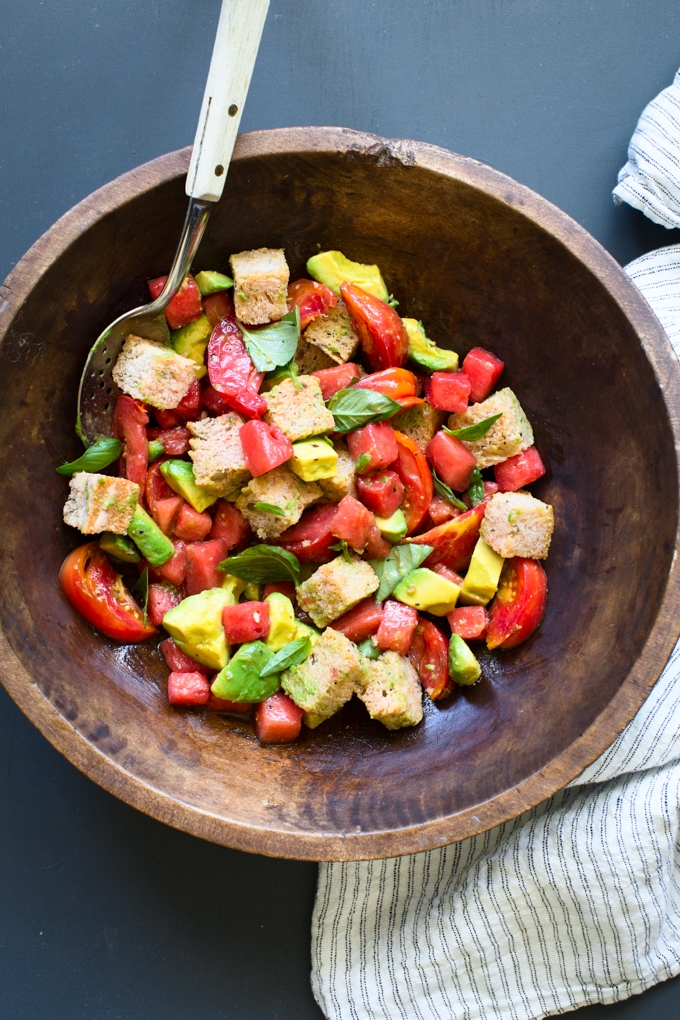 For the past couple of weeks, I've been consumed with developing 25 new breakfast recipes for a local San Diego health and wellness group, The 30 Clean!  I'll be spending the rest of August photographing and putting together a full eBook.  More details to come once it's done!  If you'd like a first look at some of these recipes, be sure to check in with me on Instagram where I'm documenting my testing using the new Instagram Stories feature.
Speaking of IG Stories, what do you guys think of them?  Do you like using the function?  Or just viewing Stories?  So far, I've really been loving them!  When it comes to social media, I spend most of my time on Instagram, and I really like that I can now share quick clips of my day-to-day.  Jorge and I are always checking out new restaurants around San Diego, and many of those experiences don't make it to my IG feed.  With Stories, I feel like I can quickly share these visits without worrying about the perfect lighting or plating or whatever.  They're fun and they're casual.  So if you're interested in following along, be sure to find me on Instagram: @brandiego.
Now, let's get to the recipe.
Jorge and I recently had a fab dinner at the new Cucina Sorella in Kensington, and one dish I was particularly blown away by was their Watermelon and Tomato Panzanella.  The tomatoes were ripe and supple, and the watermelon was impossibly juicy.  The croutons were also soft outside and crunchy within.  Luckily, the Chef gave me some clues on how he prepared the dish.
The secret to those perfectly juicy cubes of watermelon?  Maceration.  First, start with a deliciously ripe summer watermelon.  Next, cut it into small cubes and toss with white balsamic vinegar, lemon juice, salt and sugar.  Let sit for 20 – 30 minutes, and the watermelon transforms into a sweeter, tangier version of itself.  The flavorful juices that pool below are also used to dress the crunchy croutons (more about that next).
The Chef also mentioned that he used good, Jewish rye bread in his panzanella recipe, so I am doing the same here.  Dense cubes of rye bread are baked in the oven until crunchy throughout.  The cubes are then tossed in some of the watermelon juice right before serving.  The outside of the croutons turn tender and flavorful while the inside holds on to some good crunch.
These steps may seem a little involved for just a salad recipe, but I promise you that this will be one of the best panzanella's you've ever tasted.  The ingredient list is pretty simple too.  Just keep in mind:
Start with good, ripe produce.  The salad only has 5 things in it, so they all need to taste good.
Macerate the watermelon to draw out liquid, and concentrate sweet and tart flavors.
Use a dense bread for the croutons like rye or whole wheat.  Toss croutons in leftover watermelon juice to amp up flavor.
Watermelon and Tomato Panzanella Recipe
Ingredients
For the vinaigrette:
2

tablespoons

extra virgin olive oil

1

tablespoon

white balsamic vinegar

1

teaspoon

fresh lemon juice

Kosher salt

Freshly ground black pepper
For the salad:
4

cups

cubed watermelon

1

tablespoon

white balsamic vinegar

2

teaspoons

sugar

1

teaspoon

fresh lemon juice

Kosher salt

4

cups

cubed bread, preferably a dense bread like rye or whole wheat

2

ripe tomatoes, cut into wedges (preferably heirloom tomatoes)

2

avocados, peeled, pitted and diced

Fresh basil leaves, torn if large

Freshly ground black pepper
Instructions
To make the vinaigrette, combine oil, vinegar and lemon juice in a jar along with 2 pinches of salt and several turns of black pepper. Cover and shake to combine.

Place cubed watermelon in a large bowl with vinegar, sugar, lemon juice and a couple pinches of salt, tossing to combine. Cover and refrigerate for at least 30 minutes, tossing every 10 minutes. Using a slotted spoon, lift watermelon from their juices into a large salad bowl. Reserve the juices.

Meanwhile, toast bread in a 400°F oven until crunchy throughout and just starting to turn golden (10 - 12 minutes). Toss the cubes halfway through. Let cool. Just before serving, toss bread with 5 tablespoons of the reserved watermelon juice. I like to drizzle a little of the juice, toss, then drizzle more, then toss again.

To serve, place the tomatoes and avocado into the bowl with the watermelon and season with a sprinkling of salt and pepper. Drizzle with the vinaigrette, then toss to evenly coat. Gently toss in the bread and a handful of basil leaves. Season to taste with additional salt and pepper. Enjoy immediately!
Tried this recipe?
Tag @brandiego on Instagram so I can check it out!
Here are some other watermelon and/or tomato recipes on Kitchen Konfidence: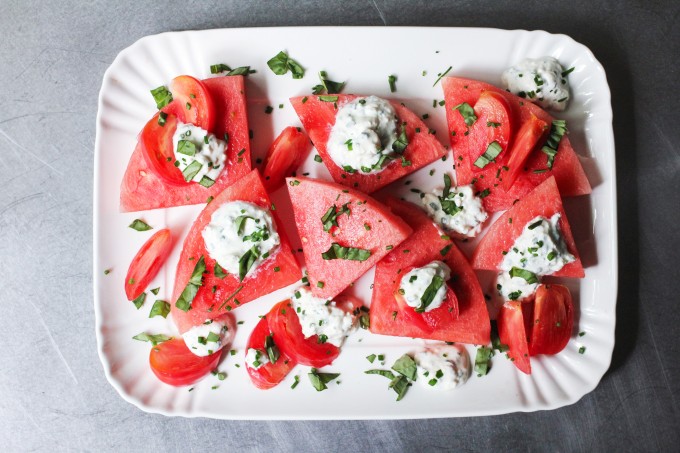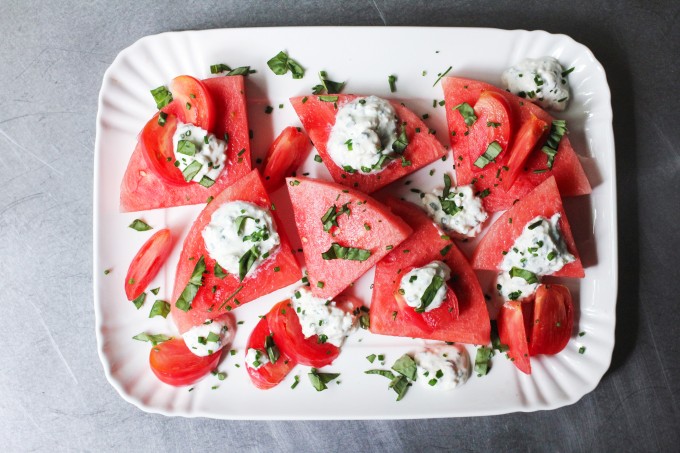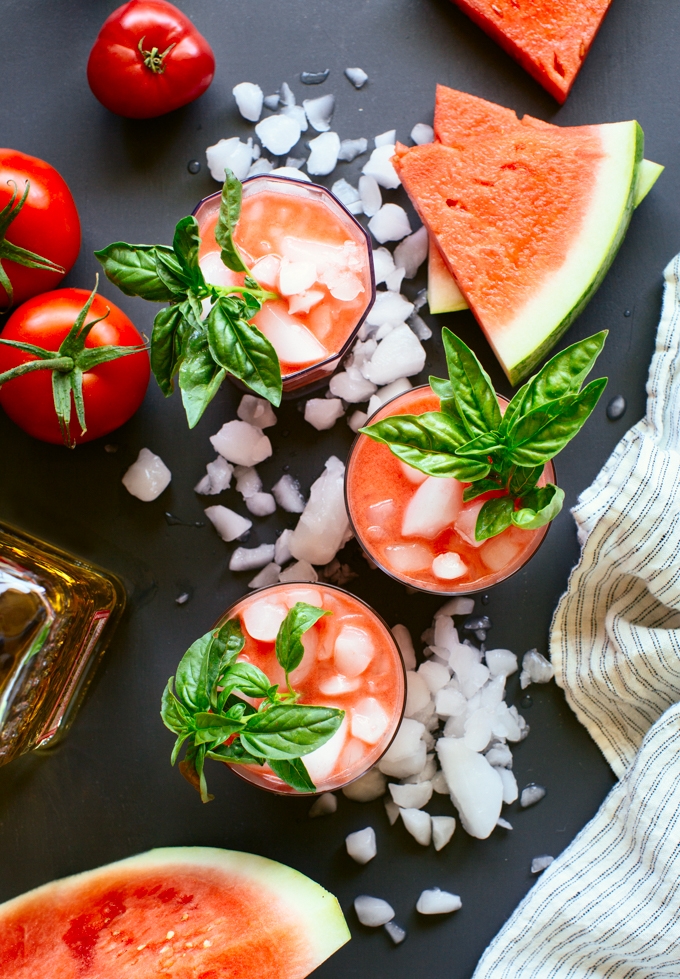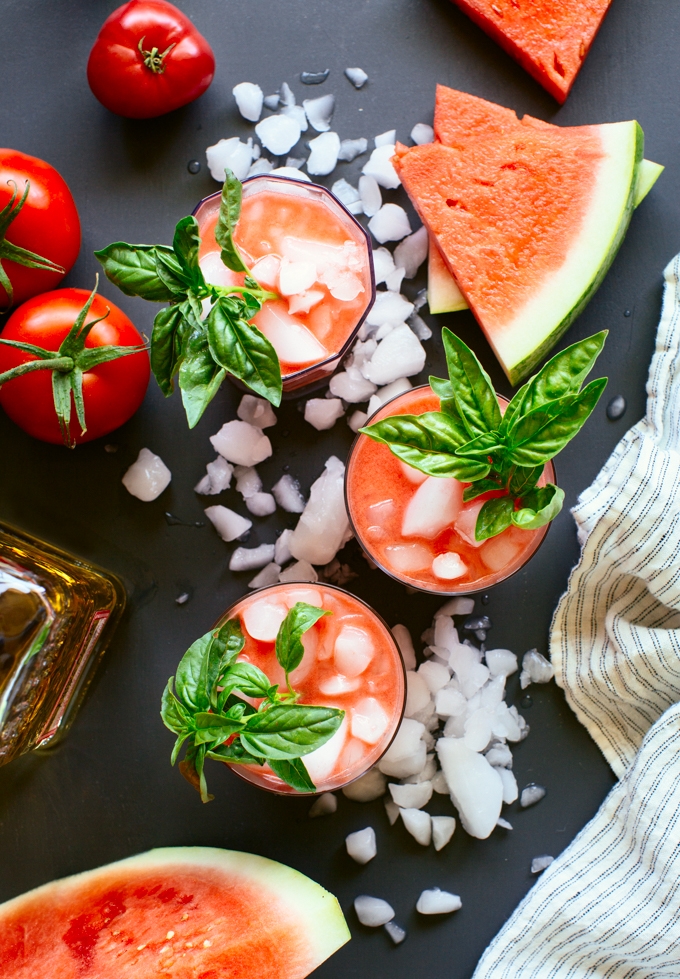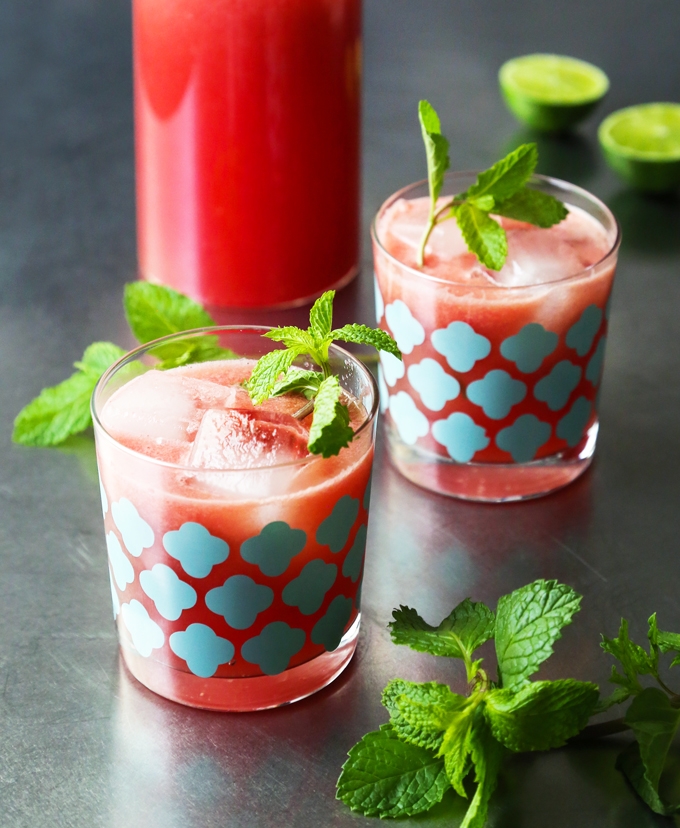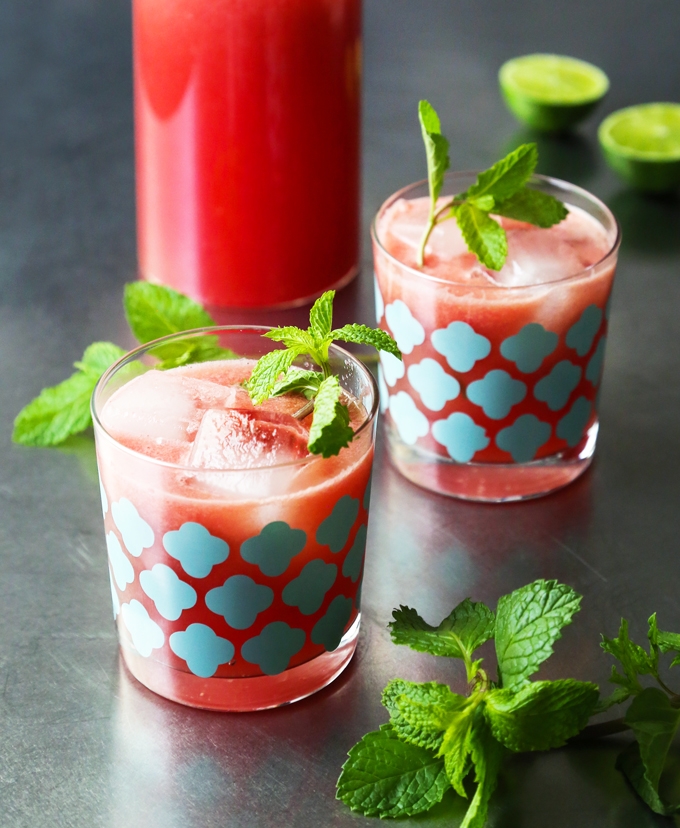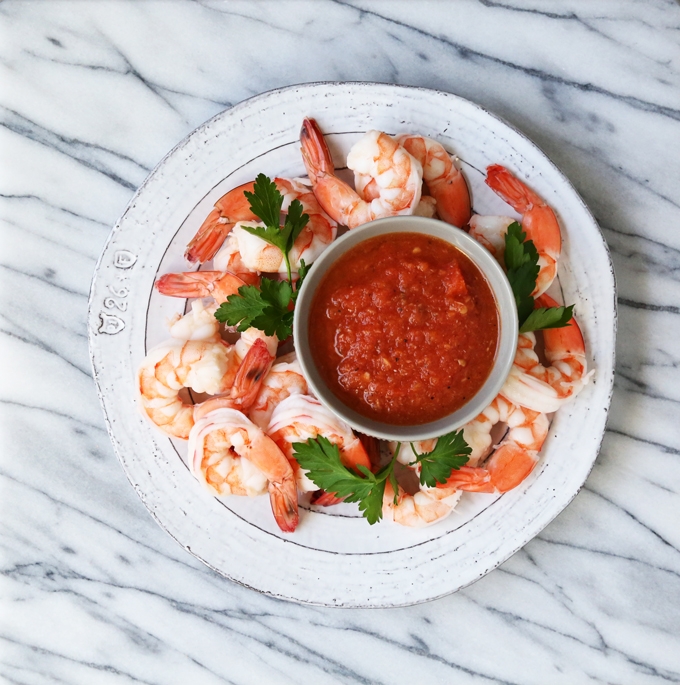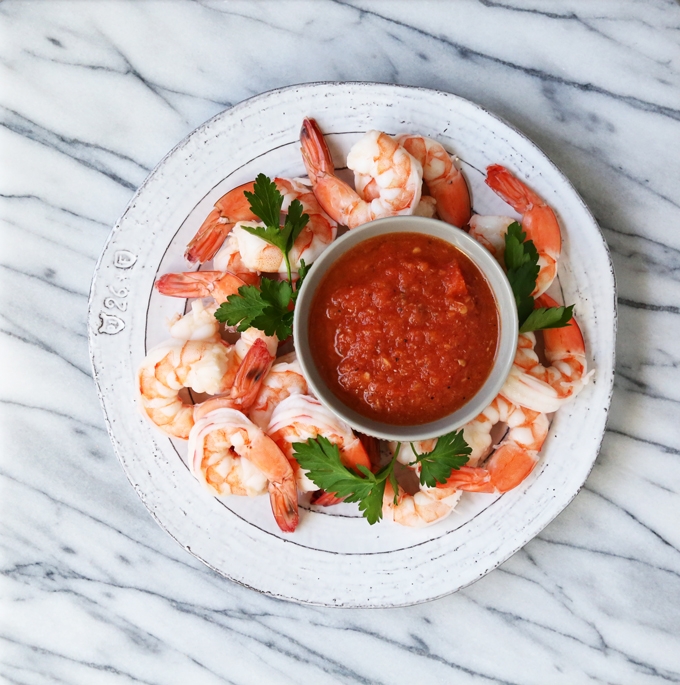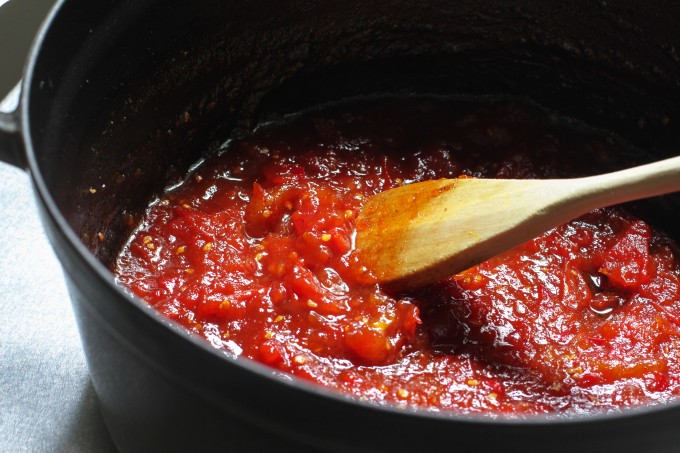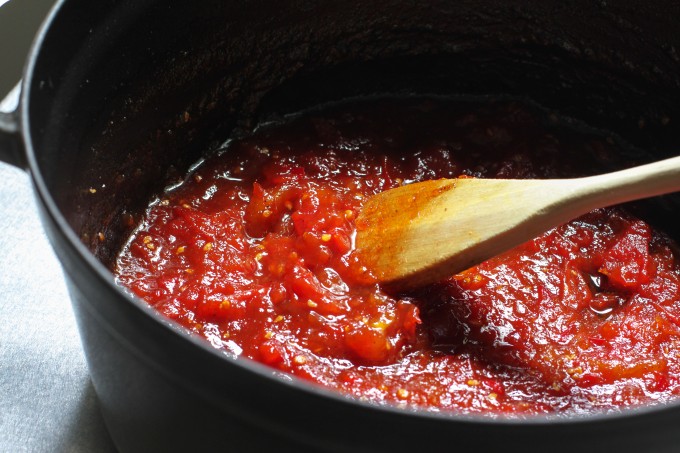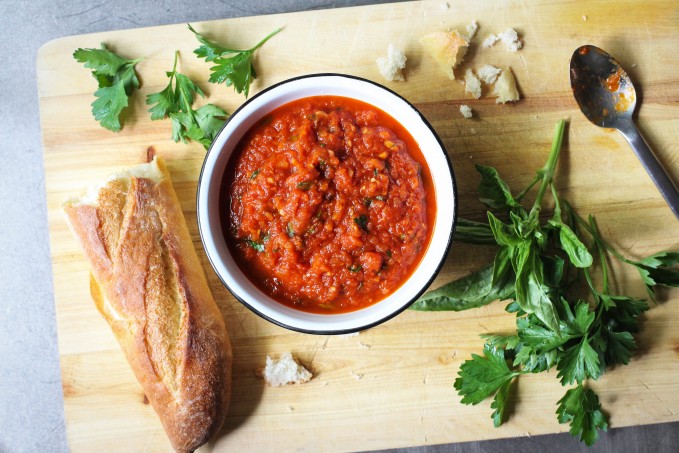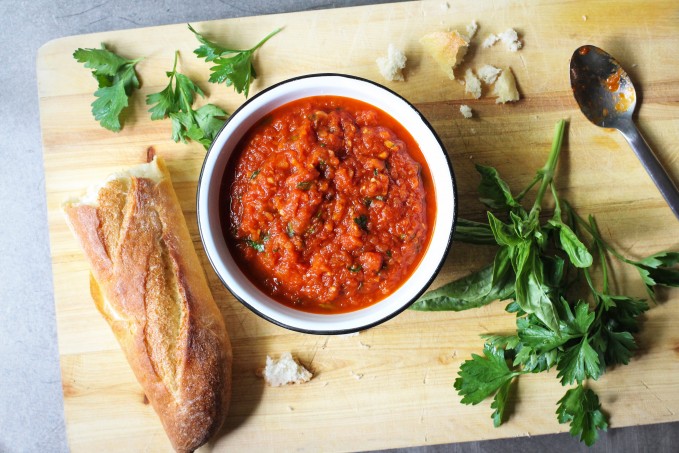 4