Good morning everyone!!  I've got some exciting news to share today.
This post may contain affiliate links.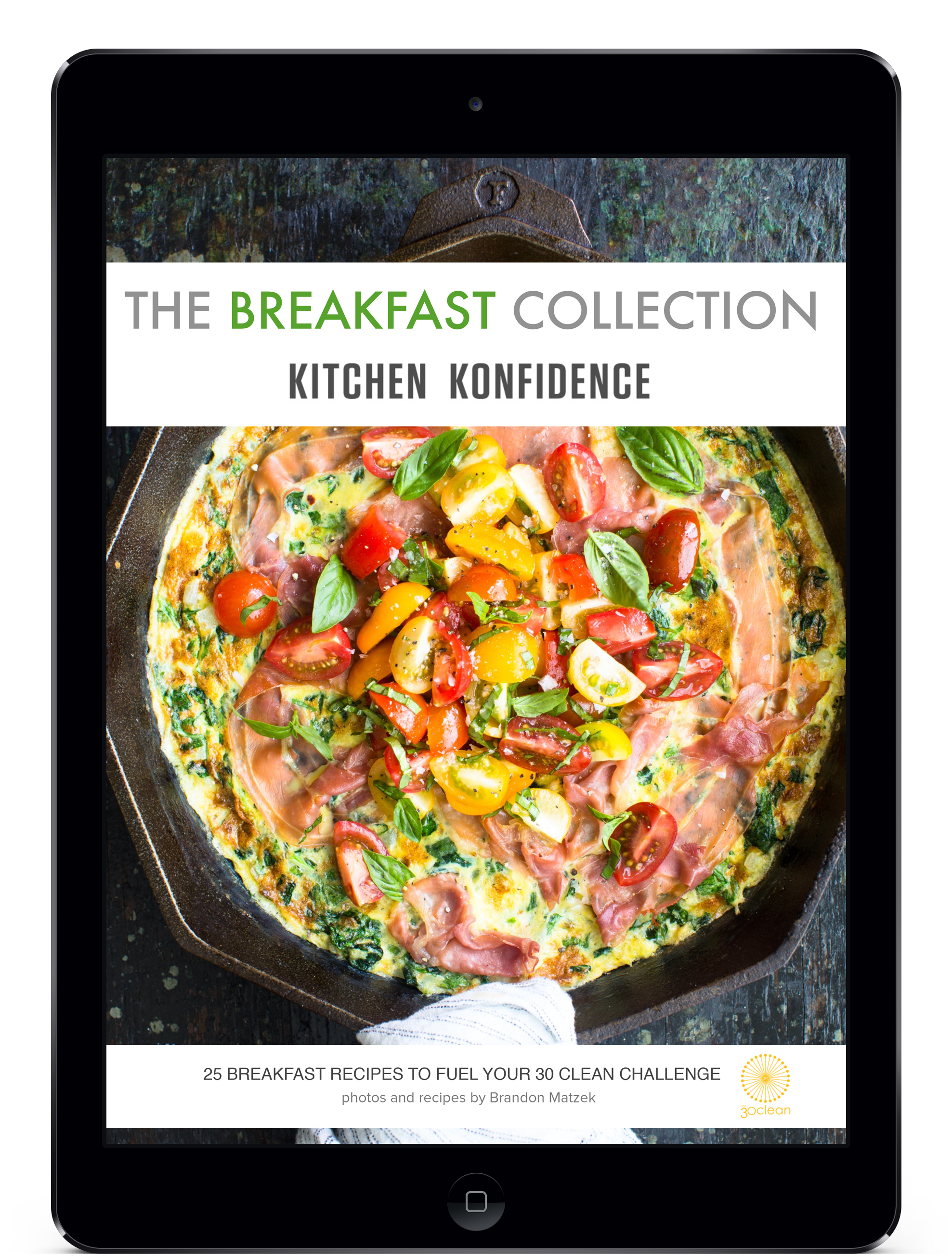 For the past couple of months, I've been working on a new eBook for The 30 Clean, a San Diego-based health and wellness company, and I'm happy to announce that the book is now DONE!  The Breakfast Collection is a series of 25 new breakfast recipes made with fresh produce and wholesome ingredients, and each recipe fits The 30 Clean nutritional guidelines (no dairy, gluten, grains, sugar, soy, corn or processed food).  You guys, I am SO happy with how this book turned out.  I love the recipes.  I love the photos.  And I love the overall approach.  These recipes are damn tasty, and you'll enjoy them whether you're on a 30 Clean Challenge or not!  Here's the chapter breakdown:
Eggs – Flavor-packed favorites (scramble, frittata) plus a couple unexpected additions (deviled eggs, crispy eggs).
Hash – Simple, stovetop meals that come together in 20 minutes or under.
Sausage – Homemade pork, chicken and turkey sausages that are tasty add-ons to any meal.
Beverages – Three unique smoothies, one morning coffee or tea recipe and a brunch cocktail.
Adventurous  – A series of recipes made with interesting ingredients or techniques to shake up the morning routine.
Below, I'm sharing some photos from the cookbook along with a recipe for my Butternut Squash, Sausage and Parsnip Hash.  I really love all the hash recipes in the book, but this one is my favorite.  Sweet butternut squash and spicy parsnips are cooked until tender and golden, then sautéed with onions, garlic, kale and homemade Chicken and Apple Sausage.  The dish is finished with fresh torn parsley leaves.  SO yummy.  Continue reading for the hash recipe plus preview photos!!
Butternut Squash, Sausage and Parsnip Hash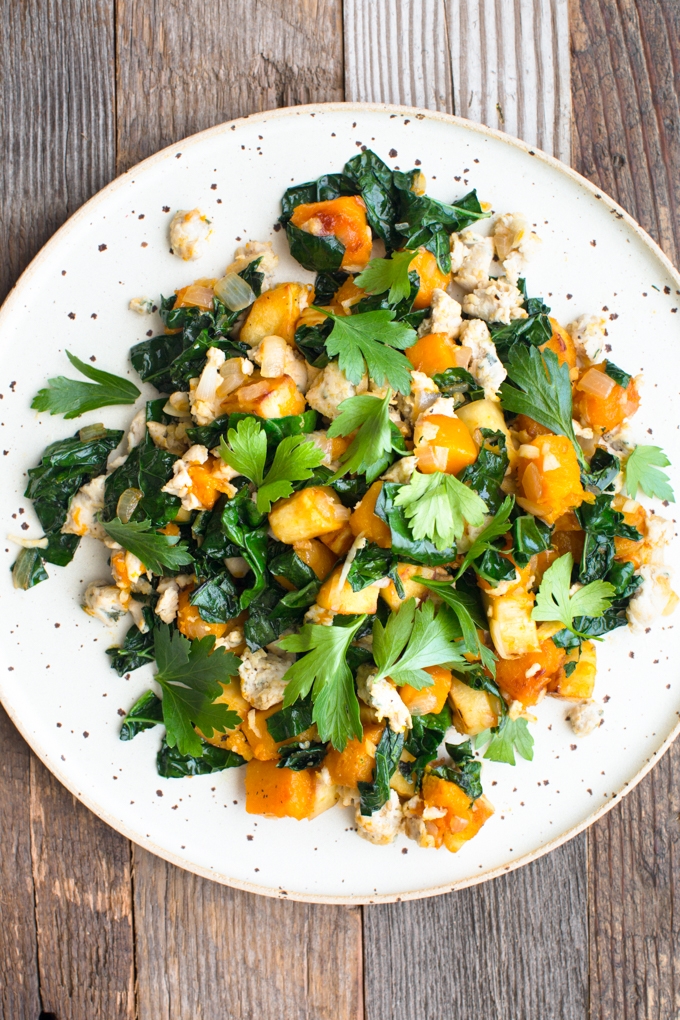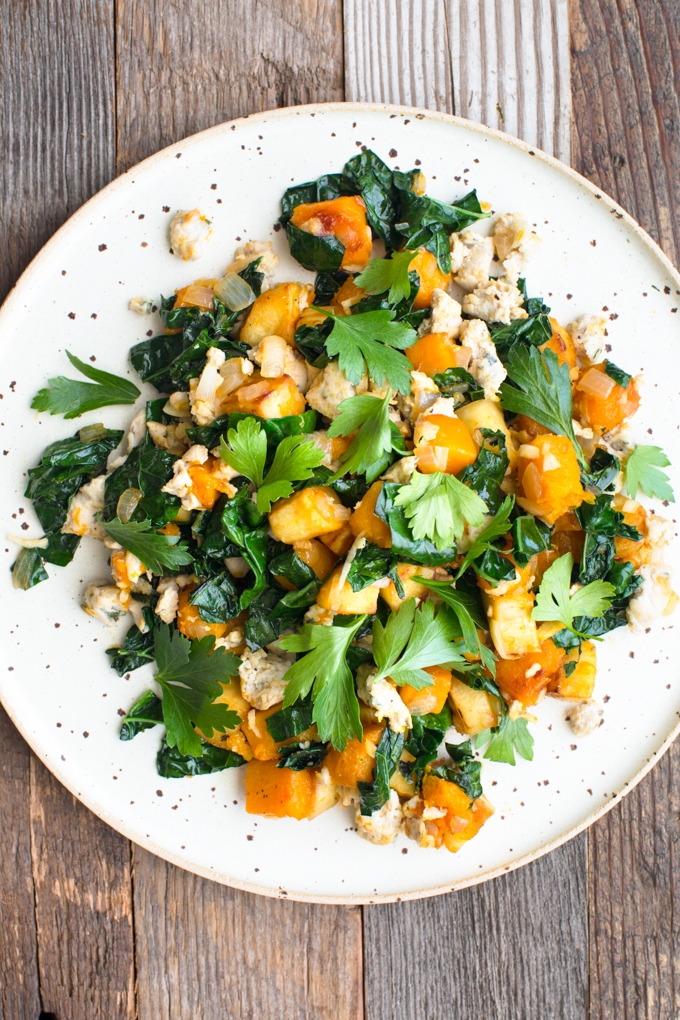 Cauliflower and Bacon Hash [demoing on Facebook Live today!!]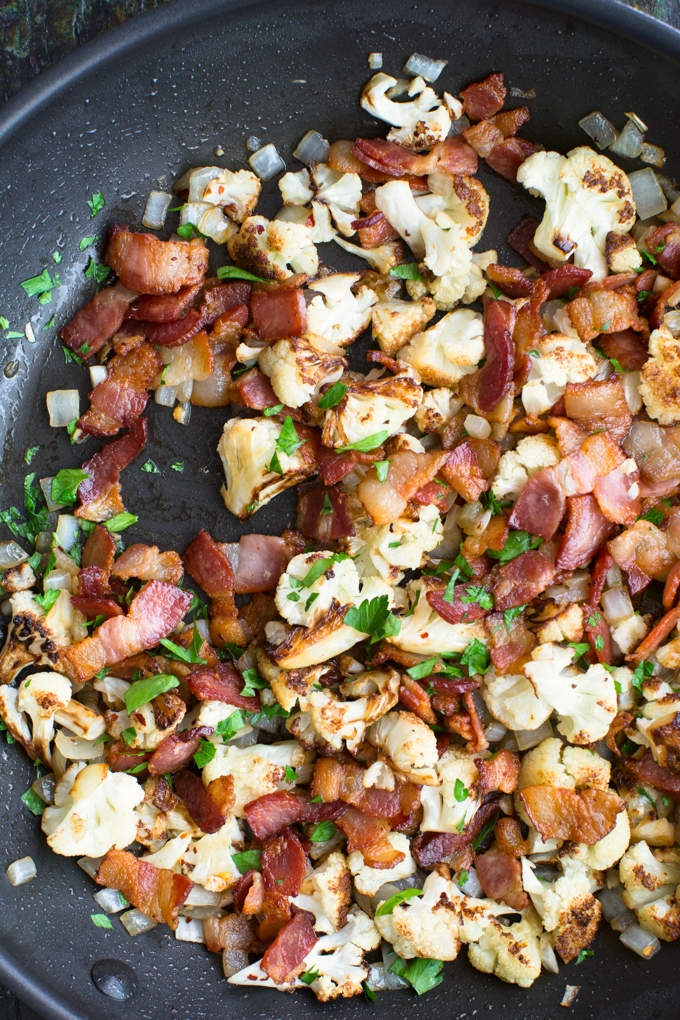 Pumpkin Pie Smoothie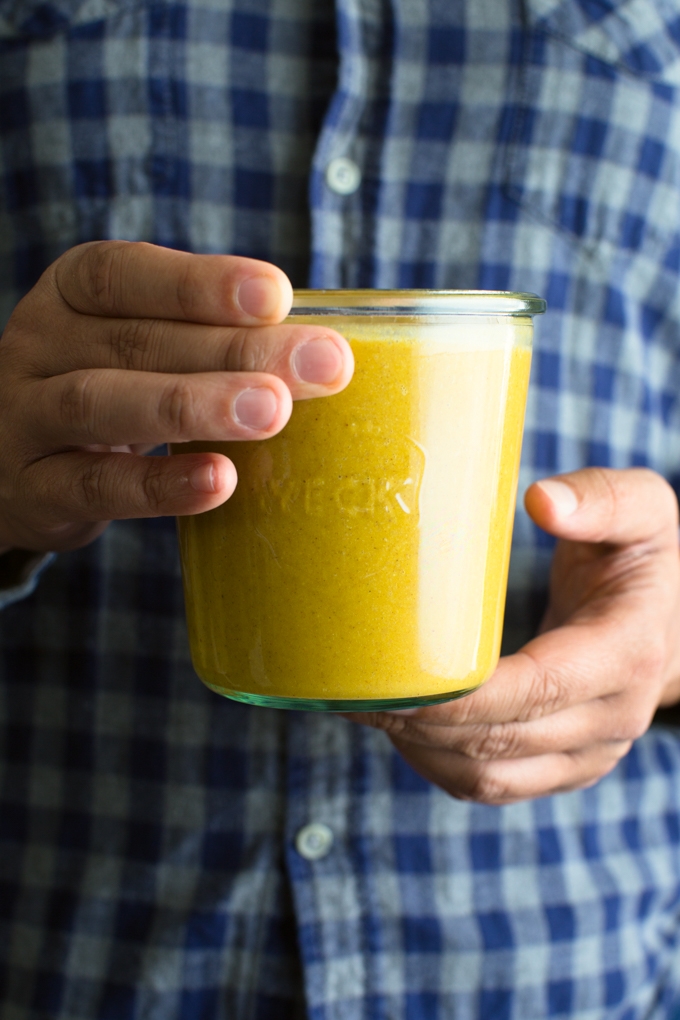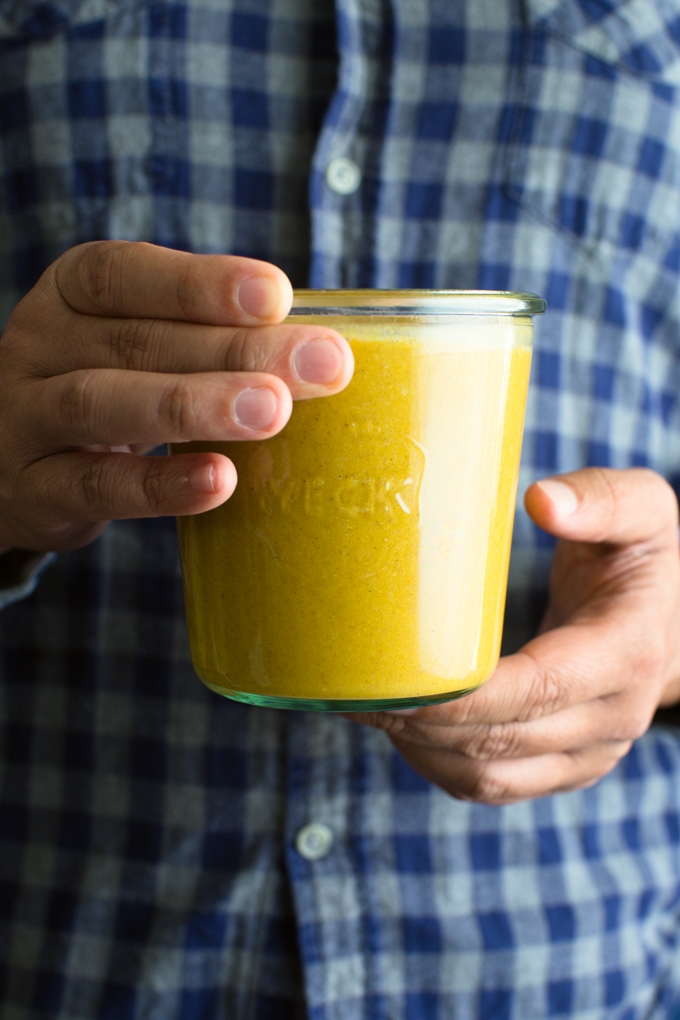 Prosciutto and Greens Frittata with Tomato Salad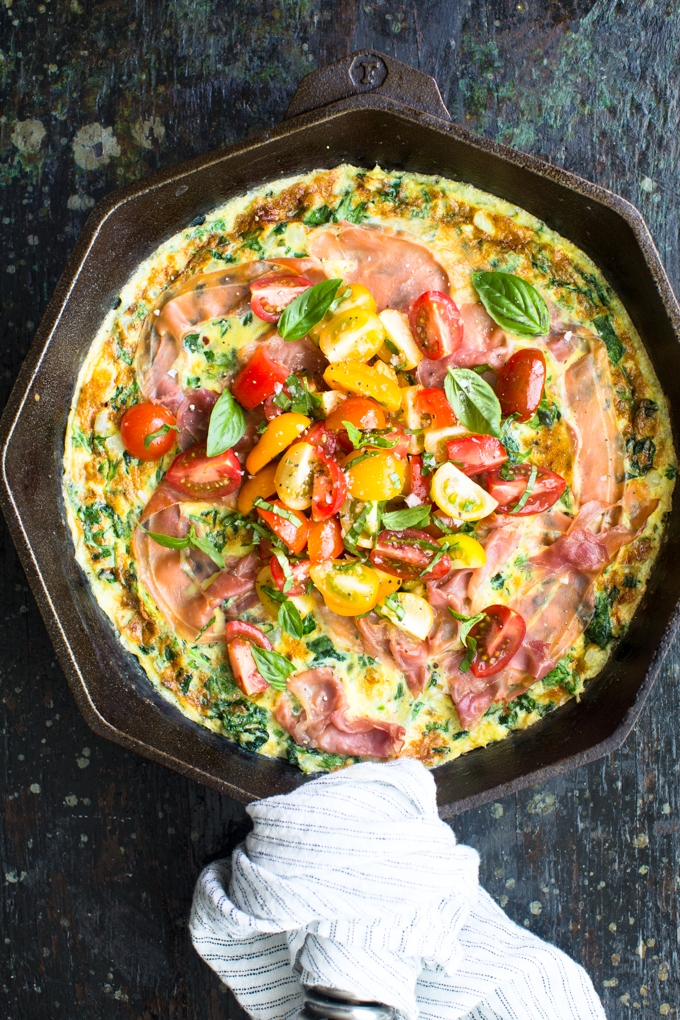 Chicken and Apple Sausage
Nut and Seed Bread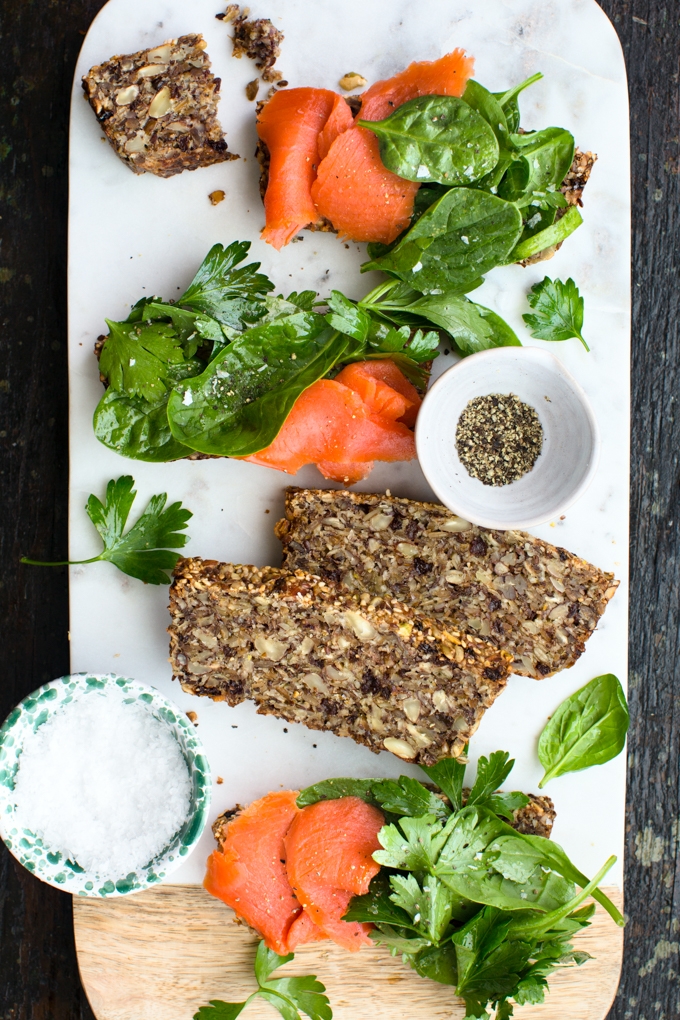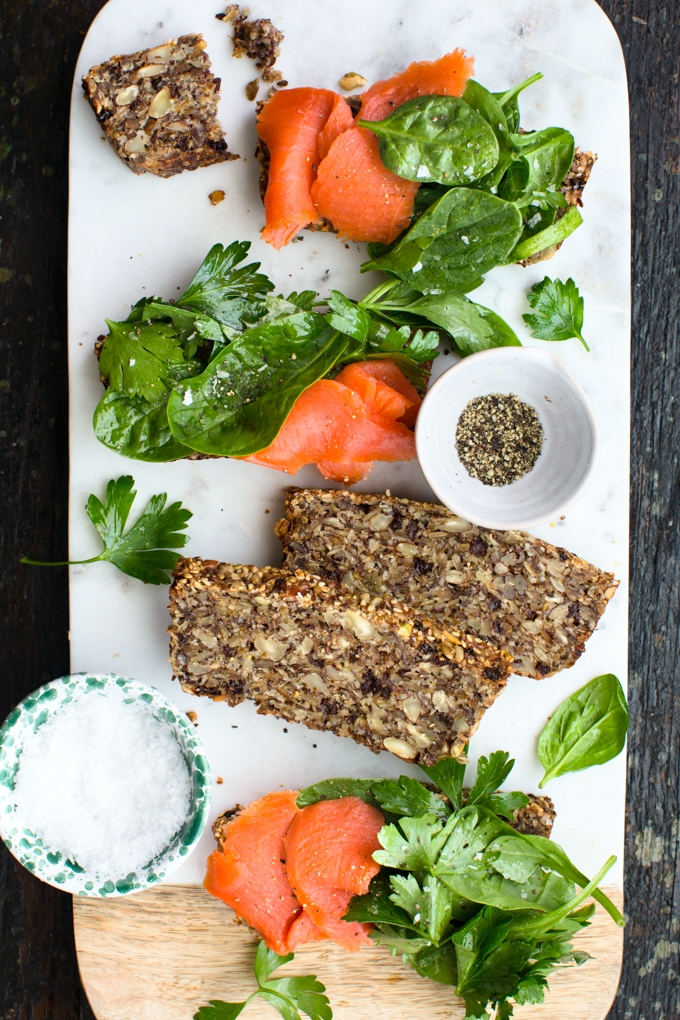 If you'd like to purchase The Breakfast Collection, please check out this page.  You can buy the book whether you're on a 30 Clean Challenge or not!  If you make one of the recipes from the book, please tag #KitchenKonfidence, so I can see all the yummy food you guys are cooking up 🙂  Thanks!!
Butternut Squash, Sausage and Parsnip Hash Recipe
Ingredients
3/4

pound

peeled butternut squash, cut into 1/2-inch dice

1/2

pound

peeled parsnip, cut into 1/2-inch dice

4

tablespoons

olive oil, divided

1/2

pound

chicken and apple sausage [This recipe is in the book!]

Sea salt

1/2

small onion, chopped

2

garlic cloves, chopped

Freshly ground black pepper

6

ounces

about 1/2 bunch kale, stems removed, leaves sliced thin

2

teaspoons

apple cider vinegar
Torn parsley leaves, for serving
Instructions
Place chopped squash and parsnip in an even layer on a microwave safe plate, and cook on high in the microwave until heated through, but still firm to the touch (5 minutes).

Add 1 tablespoon oil to a large cast-iron (or non-stick) skillet, and warm over medium heat. Cook the sausage, stirring occasionally, until browned and fully cooked through (about 5 minutes). Transfer sausage to a plate and set aside. Wipe the skillet clean.

Return the skillet to a medium-high heat, warm 2 tablespoons olive oil and add the squash and parsnips along with a pinch of salt. Cook, stirring occasionally, until golden on most sides (4 to 5 minutes). You'll want to let the veggies cook undisturbed for 1 - 2 minutes, then toss, stir and repeat. Avoid moving the veggies around in the pan.

Add the onion to the skillet, season with salt and pepper, and cook, stirring occasionally, until tender (about 3 minutes). Stir in the garlic and cook until fragrant (30 seconds). Move the veggies to one half of the skillet. Place remaining tablespoon of oil in the other half of the skillet. Let the oil warm for a moment, then add the sliced kale and a small pinch of salt, stirring to combine. Cook, stirring occasionally, until the greens wilt (2 to 3 minutes). Take the skillet off the heat, stir in the vinegar, and season to taste with additional salt and pepper. Stir in the cooked sausage, and let warm for a moment in the hot skillet.

To serve, spoon 1/4 of the hash in a shallow bowl and top with a scattering of torn parsley leaves. Store additional portions covered in the fridge.
Tried this recipe?
Tag @brandiego on Instagram so I can check it out!
5