Today's Brussels sprouts recipe is super simple and so delicious.
This post may contain affiliate links.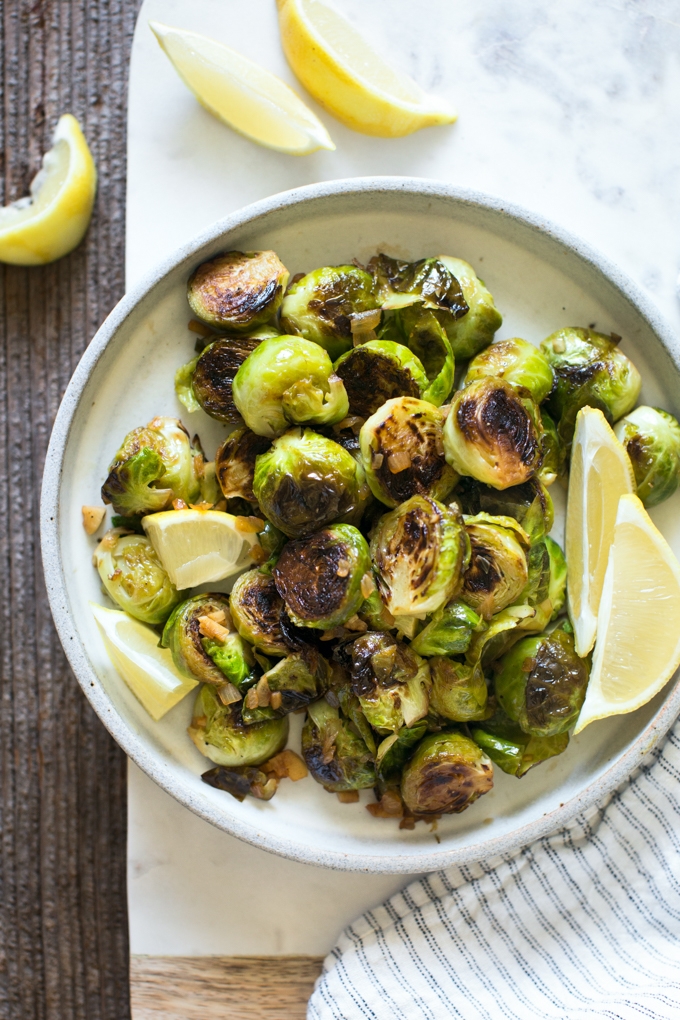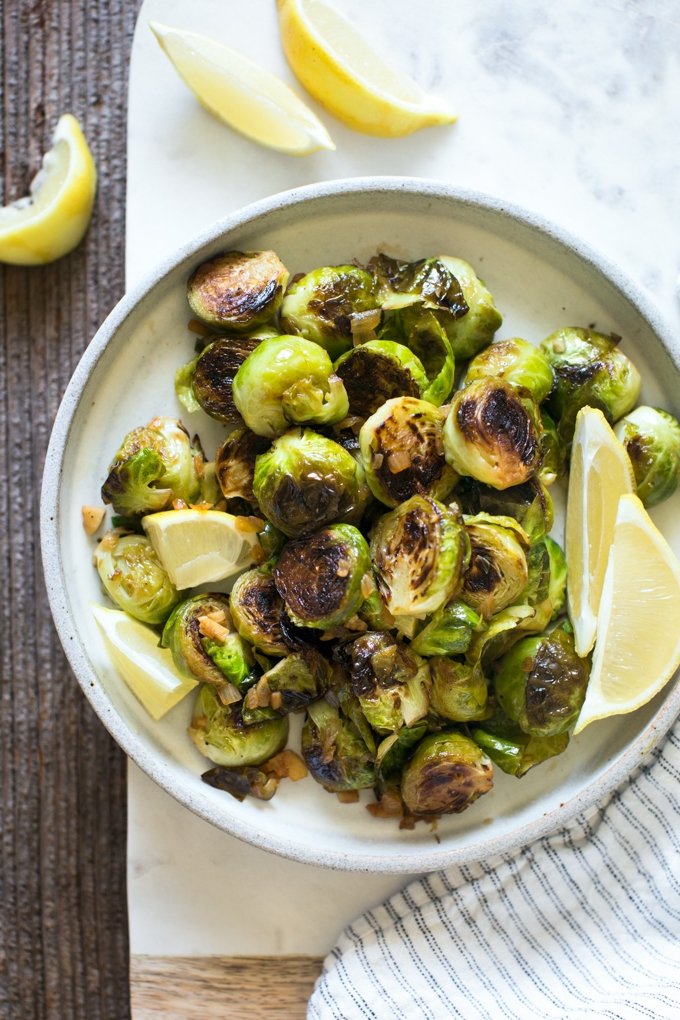 For years, I've been making these Golden Brussels Sprouts, and from time-to-time, I like to switch up the flavors to keep things interesting.  Bacon is always a good addition, and I've also enjoyed the seared sprouts tossed in a punchy fish sauce vinaigrette.  Here, I'm using a more classic combination of butter, shallot, garlic, white wine and lemon.  The sprouts are first halved and then cooked flat side down in olive oil until deep golden and blackened in spots.  It's important that you don't move the sprouts around during the initial sear, so you really get some good color on them.  That's where all the flavor's at!!  Next, butter, shallots, garlic and lemon zest are stirred in and cooked for a few moments.  White wine is added to deglaze the pan, and then cooked down to concentrate the flavor.  The dish is finished simply with salt and pepper.  Lemon wedges on the side add a good hit of acid to help balance the dark, bitter notes from the sear.  You can top these sprouts with a fried egg for a complete meal or serve as a side dish with practically anything (chicken, steak, pork and fish).  Continue reading for the recipe!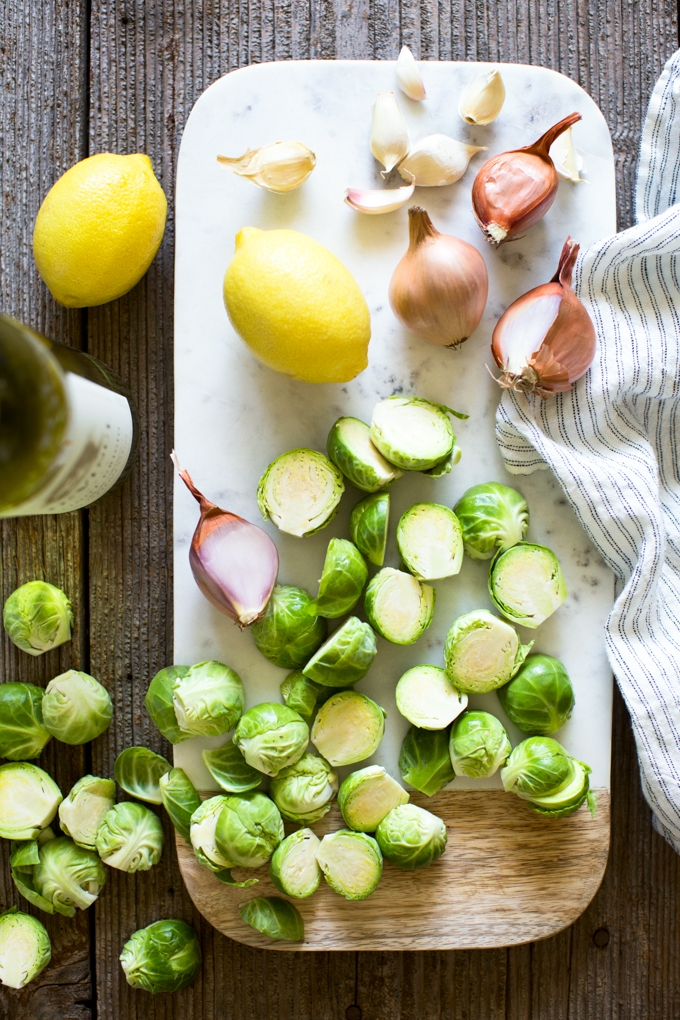 If you love Brussels sprouts as much as I do, then I would highly recommend that you familiarize yourself with this method.  Once you learn the basic pan-searing technique, you can switch up flavors to taste.  If you hate Brussels sprouts, then still give this recipe a try 😉  I've converted many haters over to the cruciferous side with these simple sprouts.  PS. All the restaurants that like to charge $13 for a Brussels sprouts dish are all using this technique, so learn it and save some money!!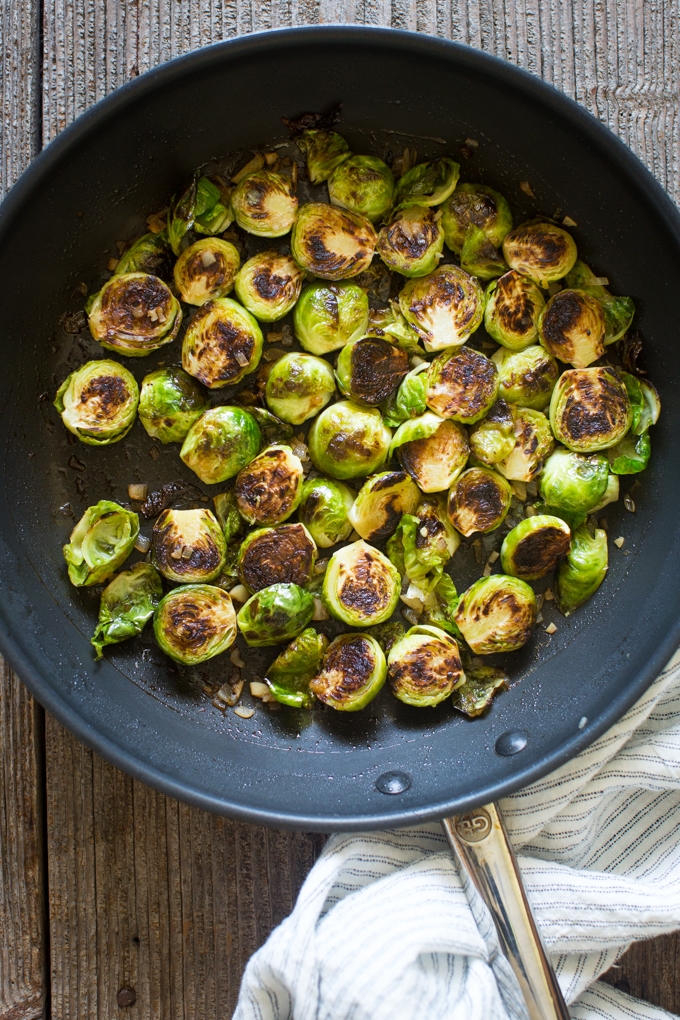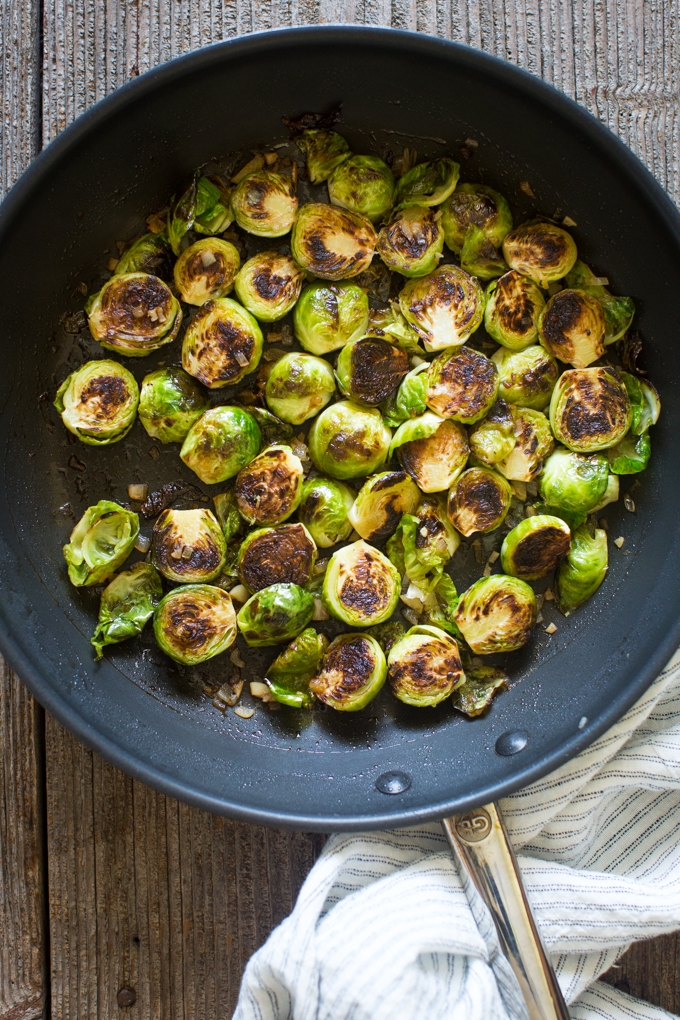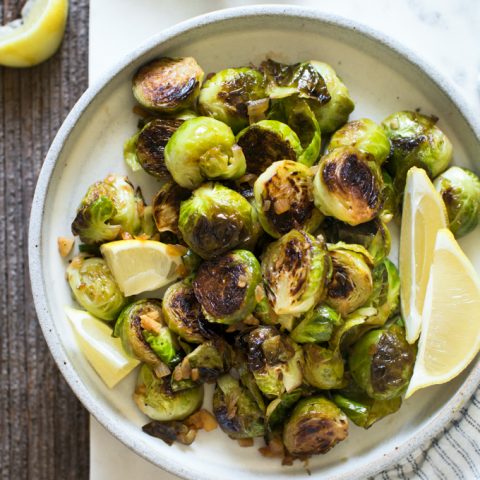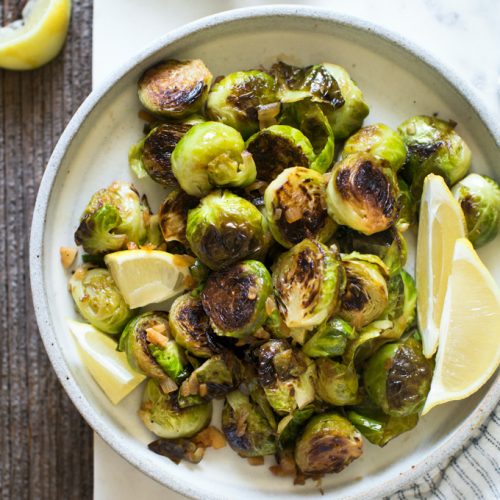 Pan-Seared Lemon Brussels Sprouts Recipe
Ingredients
20– 24

small Brussels sprouts, trimmed and cut in half lengthwise

1

tablespoon

extra virgin olive oil, plus more for tossing

Kosher salt

1

tablespoon

unsalted butter

1

small shallot, finely chopped (about 2 tablespoons)

1

garlic clove, finely chopped

Freshly grated zest from 1/2 lemon

1/3

cup

dry white wine

Freshly ground black pepper
Lemon wedges, for serving
Instructions
Place halved Brussels sprouts in a medium sized bowl and toss gently with a small glug of extra virgin olive oil.

Warm 1 tablespoon of extra virgin olive oil in a large skillet over medium-high heat, and place the sprouts cut side down in the pan in a single layer. Do not overcrowd the sprouts. They can be touching; however, any sprouts that do not fit in the single layer, save for another batch or another use. Season with a pinch of kosher salt and cover.

Let the brussels sprouts cook for approximately 5 minutes, then turn them with tongs. They should be a deep golden brown and blackened with spots. If the sprouts are not golden, flip them back over, and move them to the hotter part of the skillet.

Once most of the sprouts are nicely golden (should only take 1 to 2 minutes longer), add the butter, shallots, garlic and lemon zest to the skillet, tossing to combine. Cook for 1 1/2 minutes, then add the white wine. The skillet will sizzle! Cook until most of the liquid has evaporated (2 to 3 minutes more). Season to taste with salt and pepper.

Transfer sprouts to a large plate and serve with lemon wedges.
Tried this recipe?
Tag @brandiego on Instagram so I can check it out!
Here are some other Brussels sprouts recipes on Kitchen Konfidence: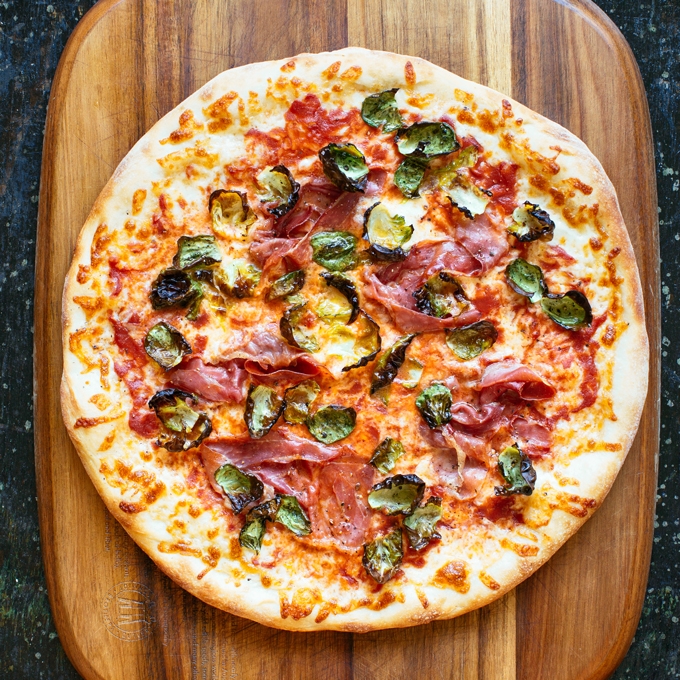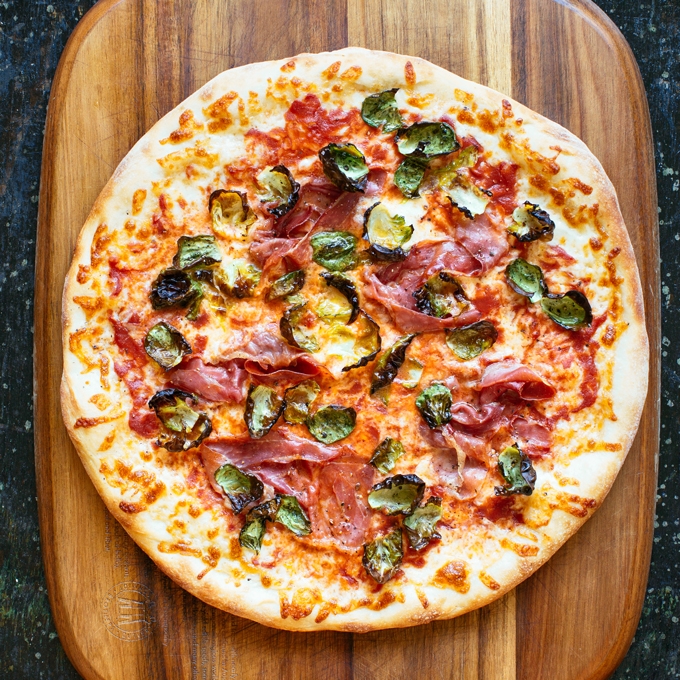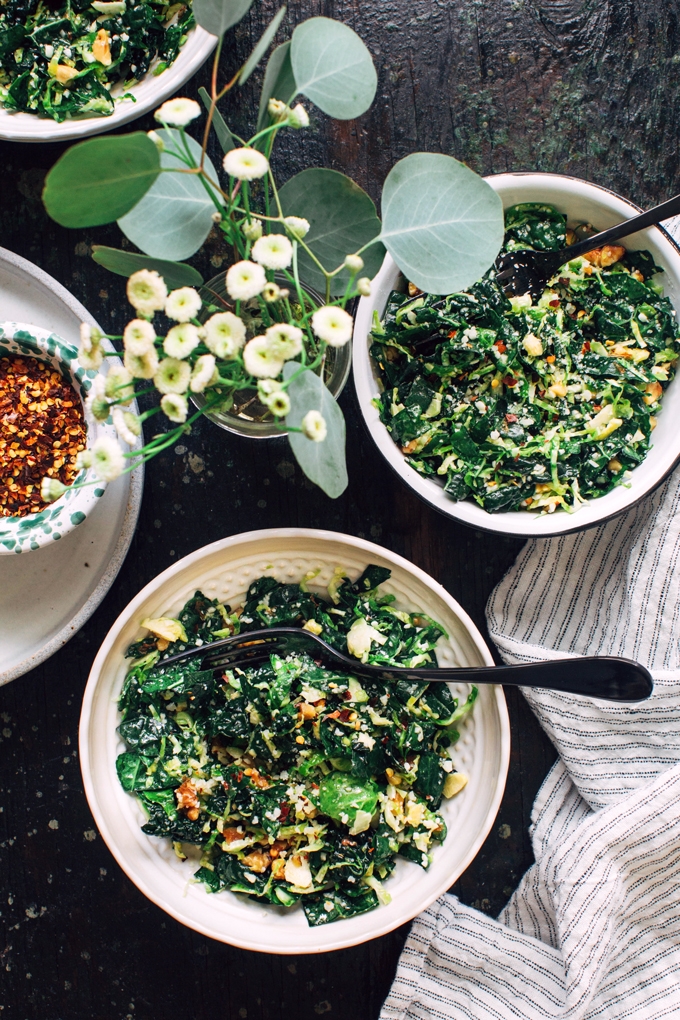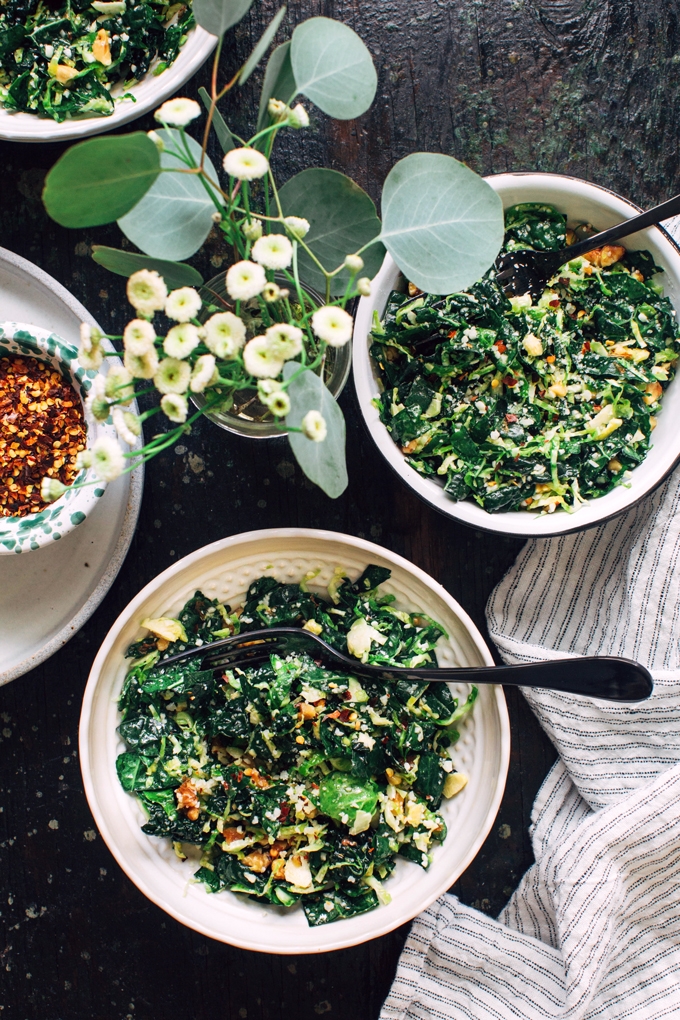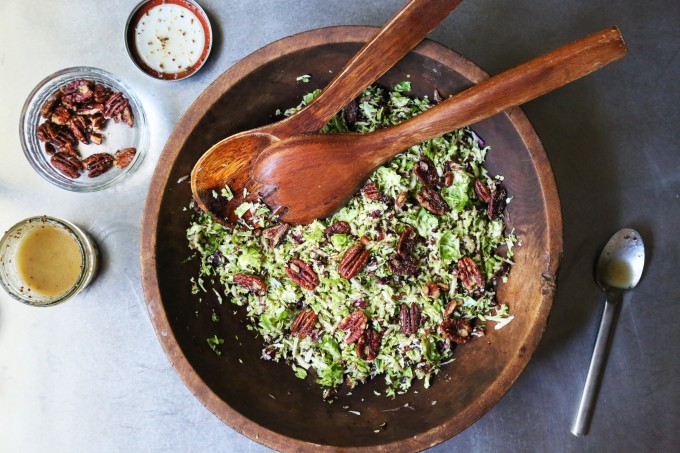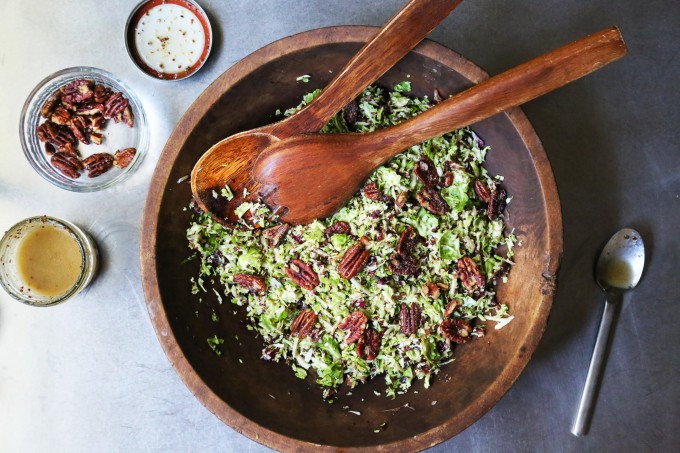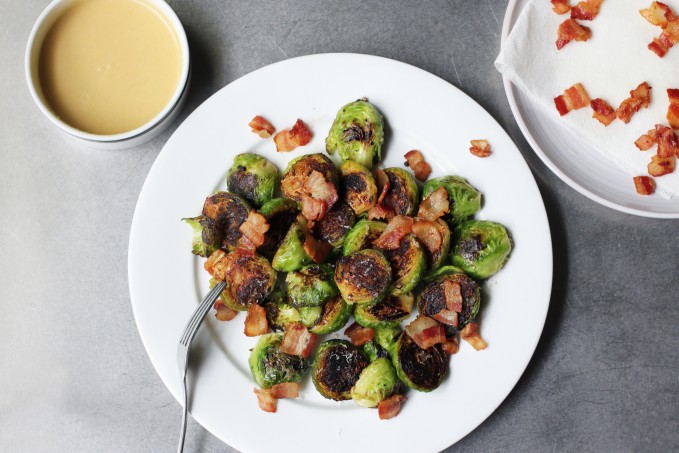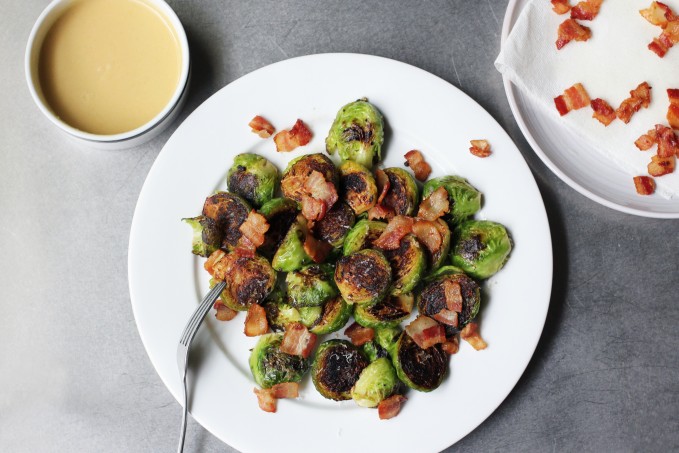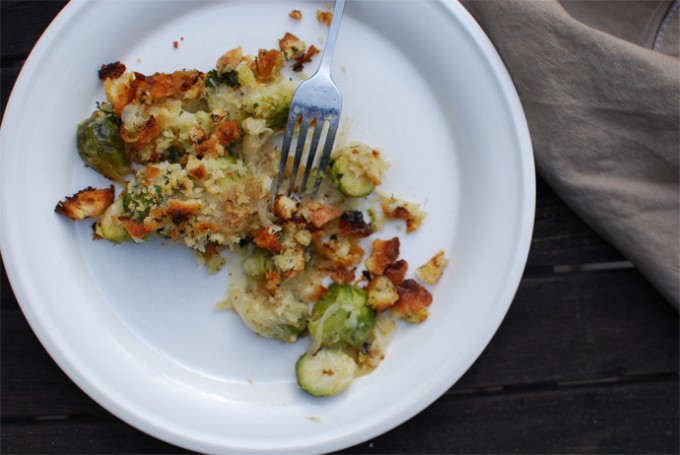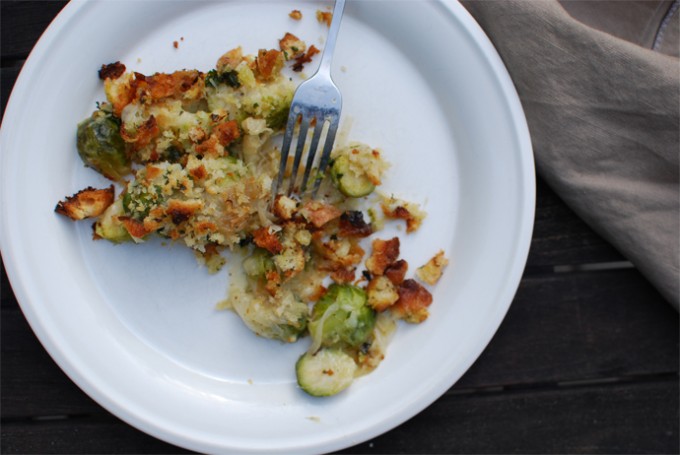 14