Hello friends and Happy Monday!!  It's time again for the yearly #VirtualPumpkinParty!!  Last year, I brought these Yeasted Pumpkin Waffles to the bash, but this year, I've got a savory addition.
This post may contain affiliate links.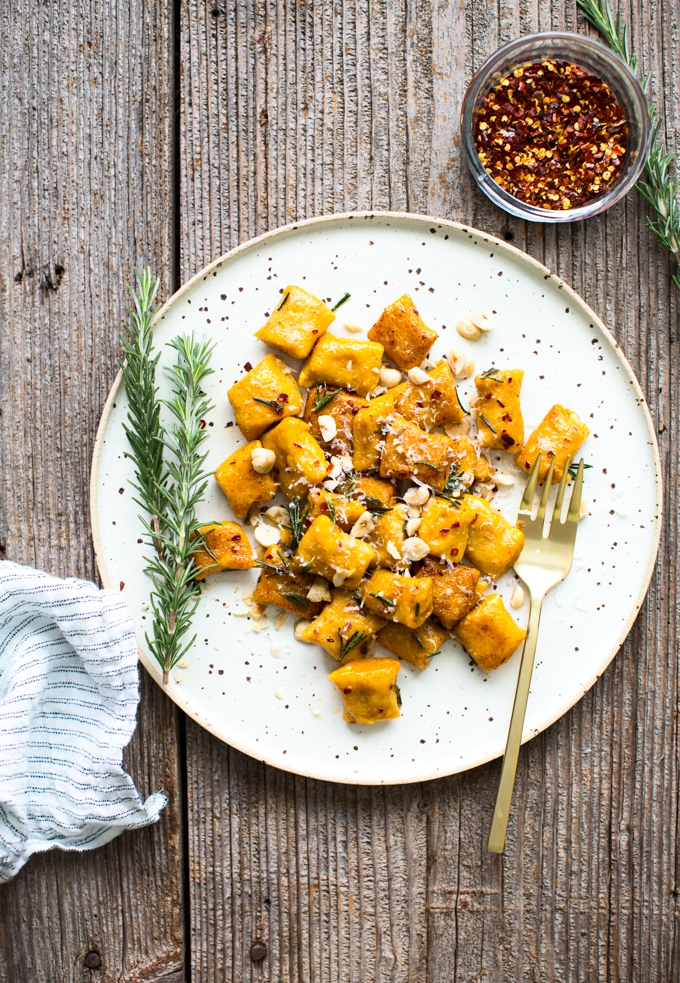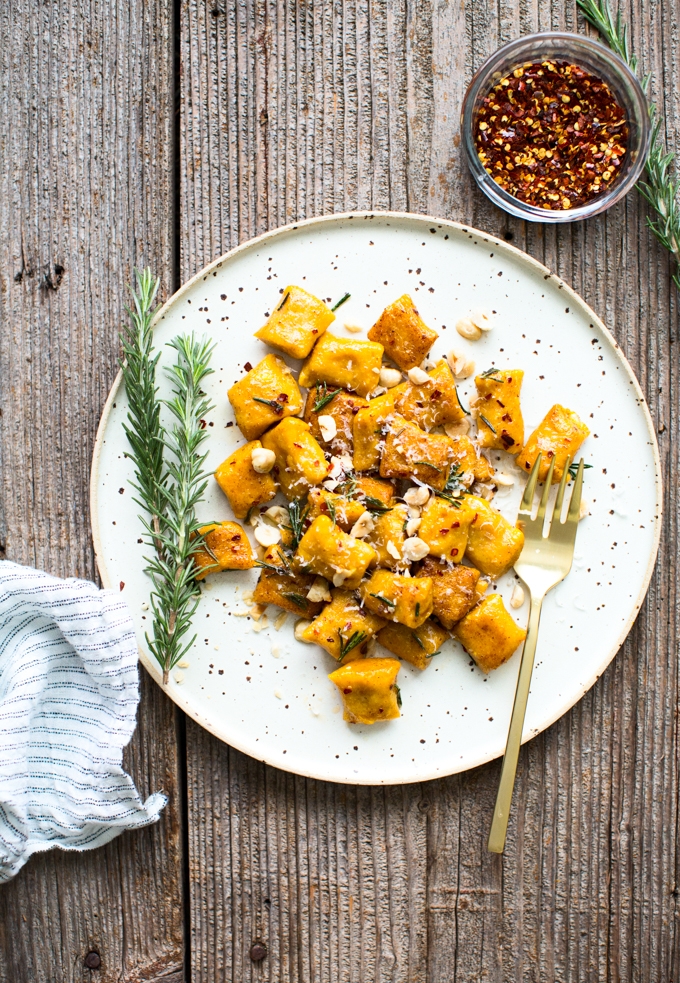 You're looking at a plate of pumpkin gnocchi made tender with the additions of ricotta and egg.  These seasonal dumplings are tossed in a simple brown butter sauce infused with fresh rosemary and red chile flakes.  The gnocchi are finished with lightly toasted hazelnuts and flurry of grated Parmesan cheese.  This dish definitely has a fancy restaurant feel to it, but it's really easy to put together.
I've had consistent success making ricotta gnocchi over the years compared to their more traditional potato brethren.  The dough is just flour, ricotta, egg and salt, and as long as you don't use too much flour (more about this below), the finished gnocchi will be light and pillowy.  Here, I've switched out a portion of the ricotta in the recipe for roasted pumpkin puree, and I also grated in fresh nutmeg to up autumnal flavors.  The finished gnocchi have a good pumpkin flavor (not pumpkin spice :P) that pairs beautifully with rosemary and brown butter.  Continue reading for the recipe plus more on the #VirtualPumpkinParty!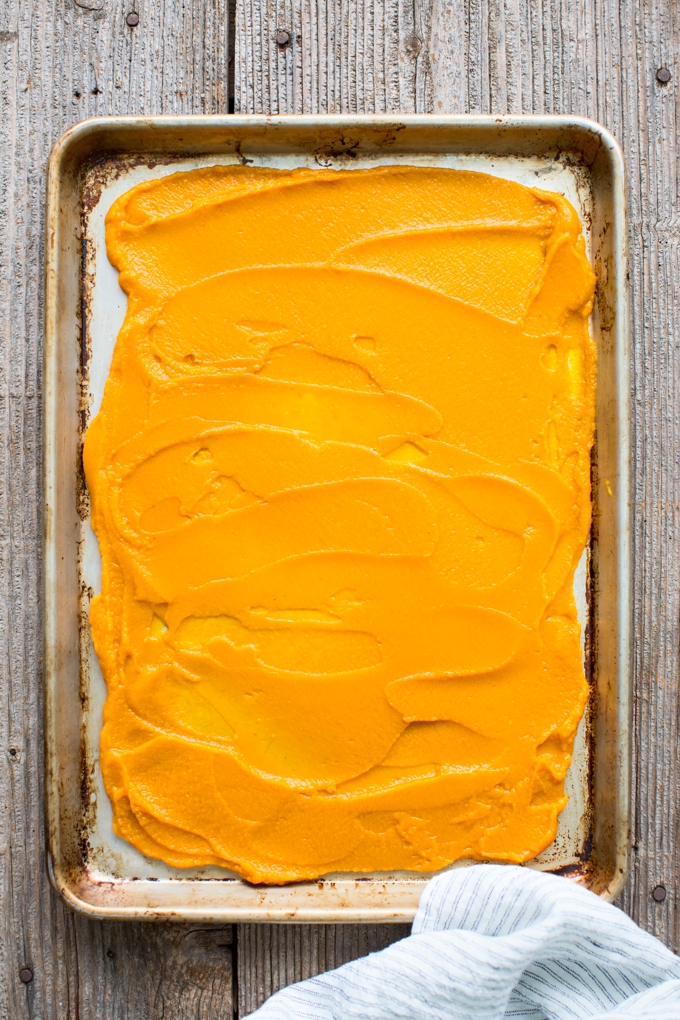 I tested this recipe a number of times, and at first, the pumpkin flavor just wasn't coming through enough.  After a quick consult with the pasta whisperer, Salty Seattle, I learned that I needed to decrease some of the moisture in the dough while increasing the amount of pumpkin.  Canned pumpkin has a lot of moisture in it, so to remedy the issue, I roasted the puree in the oven for 15 minutes.  As the pumpkin cooks in the oven, it deepens in both flavor and color.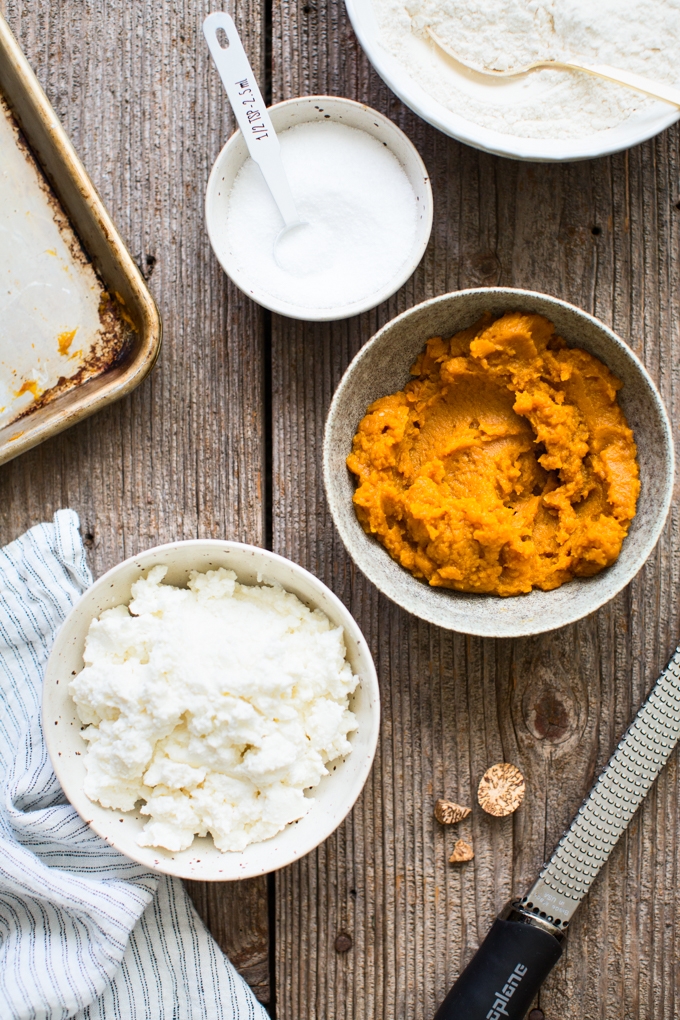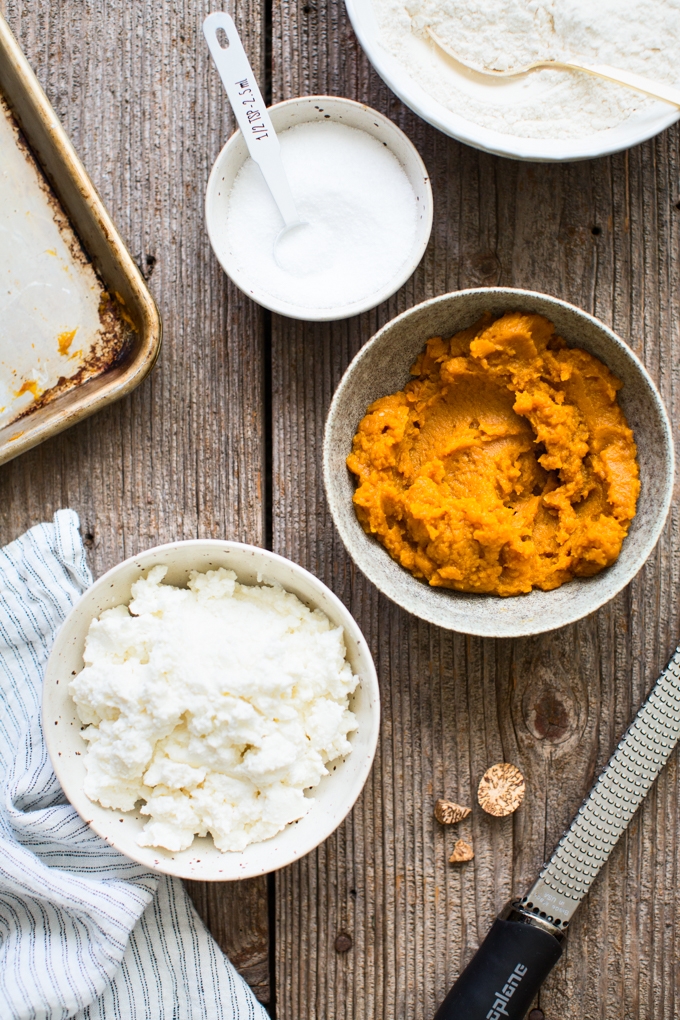 This concentrated pumpkin puree did the trick, and my next batch of gnocchi were tender with a pronounced pumpkin flavor.
The key to making good ricotta gnocchi is striking the perfect balance between the wet ingredients and the dry ingredients.  If you add too much flour to the dough, the finished gnocchi will be tough.  If you don't add enough flour, the gnocchi will break apart in the water as they cook.  I've got ingredient measurements in the recipe below; however, the there are some variables as well.  Perhaps your egg is bigger than mine or maybe your ricotta has more moisture in it.  The roasted pumpkin puree can vary in weight as well!  One batch was 9.2 ounces and the next was 9.7 ounces.  These small differences will affect the final dough.
The best way to discern if you've got the right balance in the dough, is by touch and feel.  As you are working flour into the dough, you'll notice that it goes from being extremely sticky to just sticky to tacky to smooth.  Before you form the gnocchi, you want the dough to be tacky, meaning that it has just a slightly stick feeling.  You use a little more flour when forming the gnocchi that will smooth them out.  I've including touch and feel notes in the recipe below, and I urge you to use them to best learn the process.  If you just focus on the numbers and quantities, there's a chance the dough might not come together properly.
PS. I also don't bother with making the ridge marks in each gnocchi.  That adds a lot of work, and I don't think it's really necessary.
Sara from Cake Over Steak and Aimee from Twigg Studios are hosting this year's #VirtualPumpkinParty.  If you love pumpkin as much as I do, then I definitely recommend you check out the links and hashtag for 100+ new pumpkin recipes from some of my favorite bloggers.  I will be browsing through all of the recipes over the next couple of days and listing my favorites here: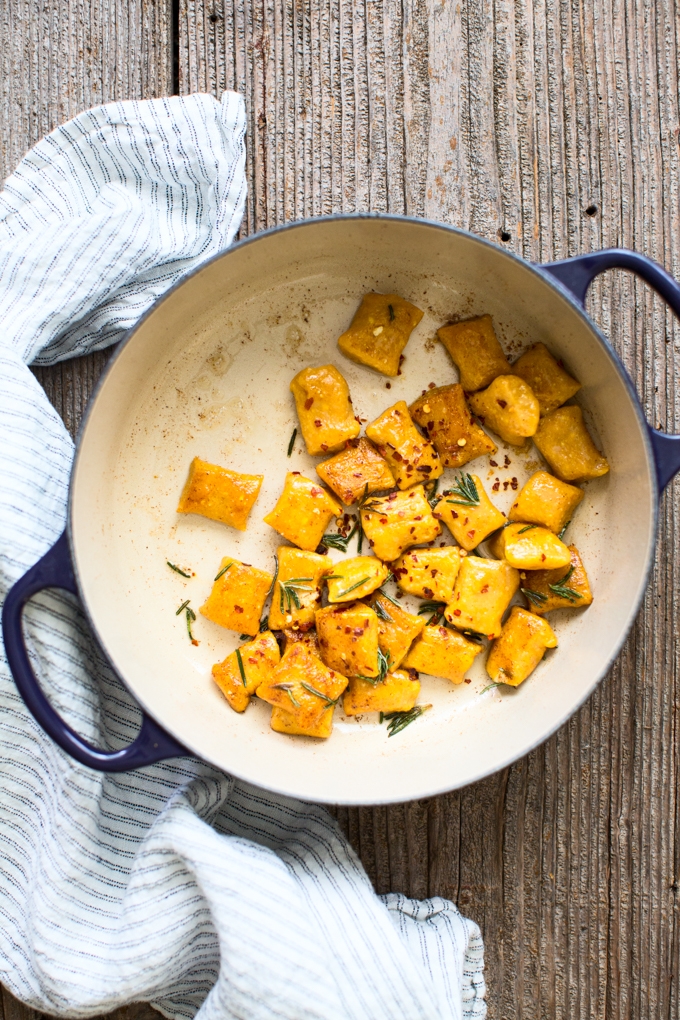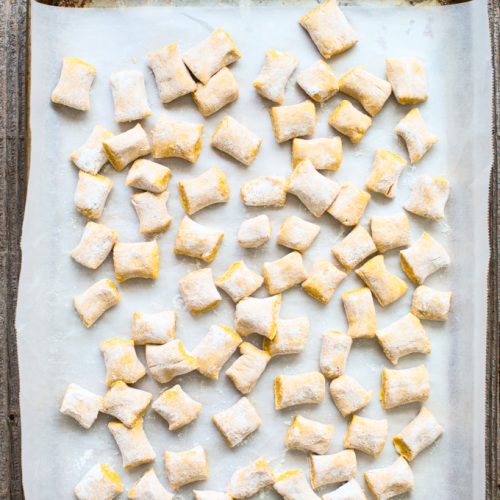 Pumpkin Ricotta Gnocchi
Ingredients
For the gnocchi:
1 14-

ounce

can pumpkin (not pumpkin pie filling)

1

teaspoon

light brown sugar

Kosher salt

5 to 6

ounces

whole milk ricotta

1

egg, lightly beaten

1/4

teaspoon

freshly grated nutmeg

1 1/2

plus 2 tablespoons all purpose flour, plus more as needed
Instructions
Preheat an oven to 400°F. Spoon pumpkin on to a rimmed baking sheet, and mix in brown sugar and 1/2 teaspoon salt. Smooth out into an even, thin layer, and bake for 15 minutes. Let cool, then weight the cooked pumpkin (should be around 9.5 ounces).

Add pumpkin to a large bowl, then add enough ricotta to bring the mixture to 15 ounces. For example, if your pumpkin weighs 9.5 ounces, then you should add 5.5 ounces of ricotta. Add egg, nutmeg and 1 teaspoon kosher salt, stirring to combine. Add 1 cup flour, and stir just until incorporated.

Sprinkle 2 tablespoons of flour on to a work surface. Scrape the dough on to the flour, then top with an additional 1/4 cup flour. Using your hands, work the flour in to form a tacky ball of dough. The mixture will be sticky at fist, but will become smoother as you work in the flour. Use light and fast motions with your hands to avoid overworking the dough. Add a flour a little at a time if the dough is still very sticky. Just keep in mind that at this point, you don't want the dough to be completely smooth. It should be just slightly sticky. Wrap in plastic and then let rest in the fridge for 30 minutes.

Sprinkle a work surface with 1/4 cup of flour, and place the chilled dough on the flour. Using a knife or bench scraper, cut the dough into 6 even pieces. Using your hands, roll out each piece into a log about 1/2-inch in diameter. As you are rolling the dough out, you'll notice that it goes from tacky to smooth. Using a knife or bench scraper, cut the log into 1-inch pieces, then transfer the pieces to a parchment-lined baking sheet.

If you're not going to cook the gnocchi right away, cover them with plastic and store in the fridge for up to 1 day.
Tried this recipe?
Tag @brandiego on Instagram so I can check it out!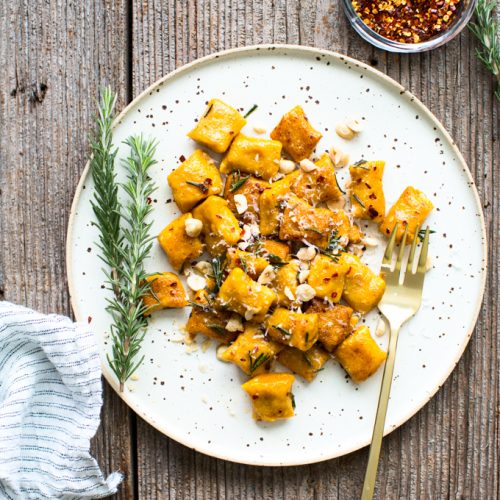 Pumpkin Ricotta Gnocchi with Rosemary Brown Butter Sauce
Ingredients
2

tablespoons

unsalted butter

Needles from 1 (5-inch) sprig of rosemary

Kosher salt

25 to 30

pumpkin gnocchi (recipe above)

Pinch of crushed red pepper flakes

1

tablespoon

toasted, chopped hazelnuts

Freshly grated Parmesan cheese
Instructions
Bring a large pot of salted water to a boil.

Melt butter in a large skillet or shallow saucepan over medium heat. Cook until the butter turns a light brown color and smells nutty. Add rosemary and a pinch of salt, and let sizzle for 30 seconds. Take the sauce off the heat. Drop the gnocchi in the boiling water, and stir. As soon as the gnocchi float to the surface, they are done (30 seconds to 1 minute). Return the brown butter sauce to medium-low heat. Using a slotted spoon, scoop the cooked gnocchi into the brown butter sauce, tossing to coat. Add a pinch of red pepper flakes (to taste) and a splash of the gnocchi cooking water, tossing to combine. Remove from the heat and season to taste with salt.

To finish, top gnocchi with a scattering of chopped hazelnuts and a dusting of fresh Parmesan cheese.
Tried this recipe?
Tag @brandiego on Instagram so I can check it out!
Here are some other pumpkin recipes on Kitchen Konfidence: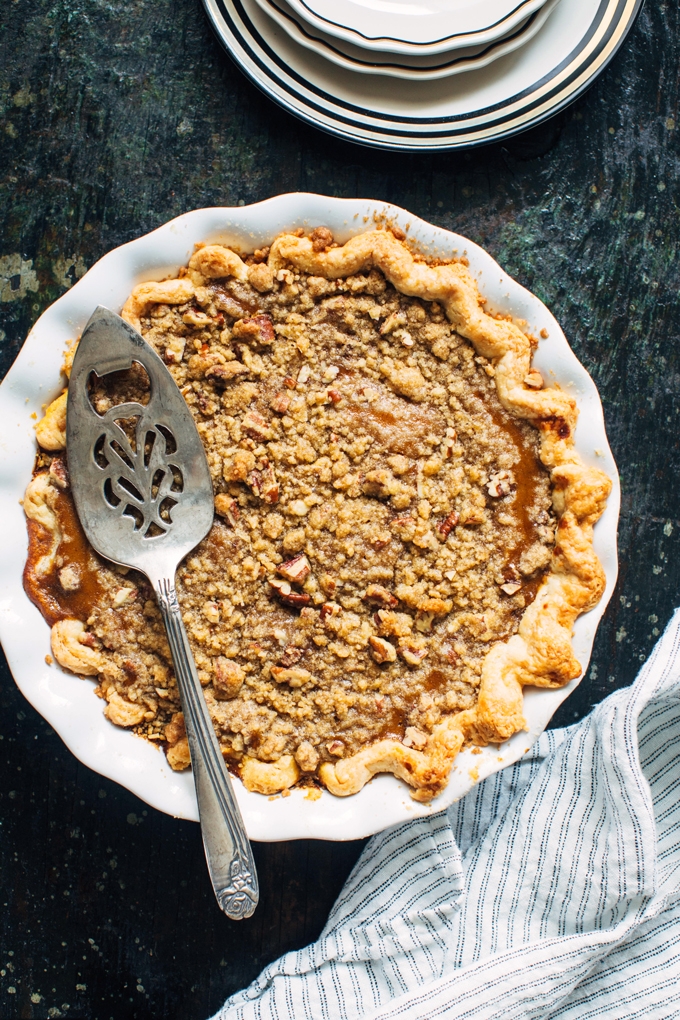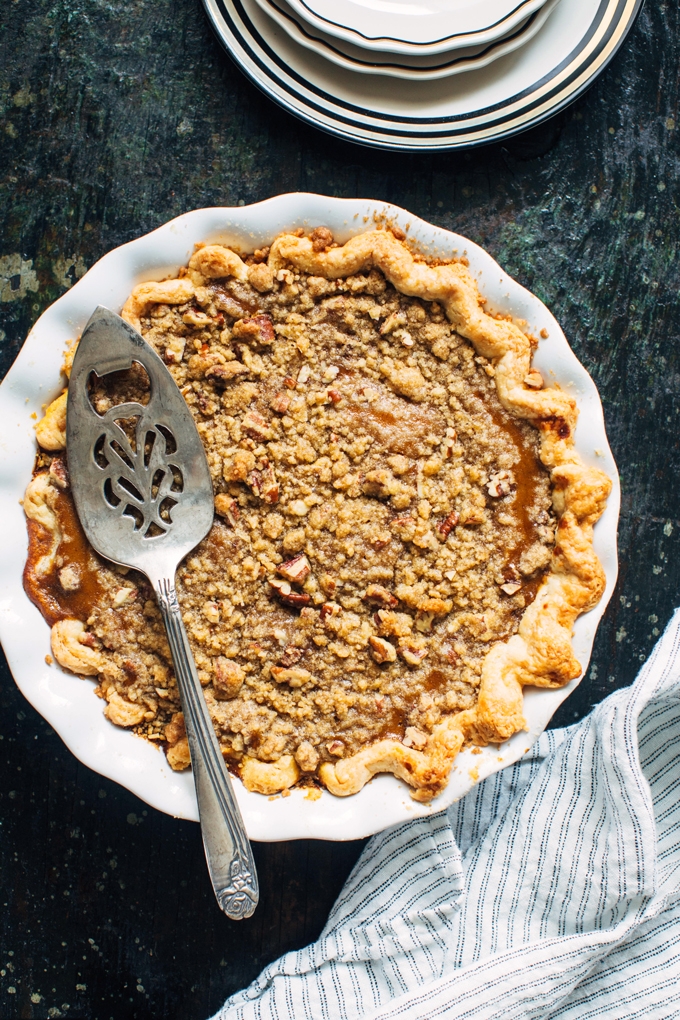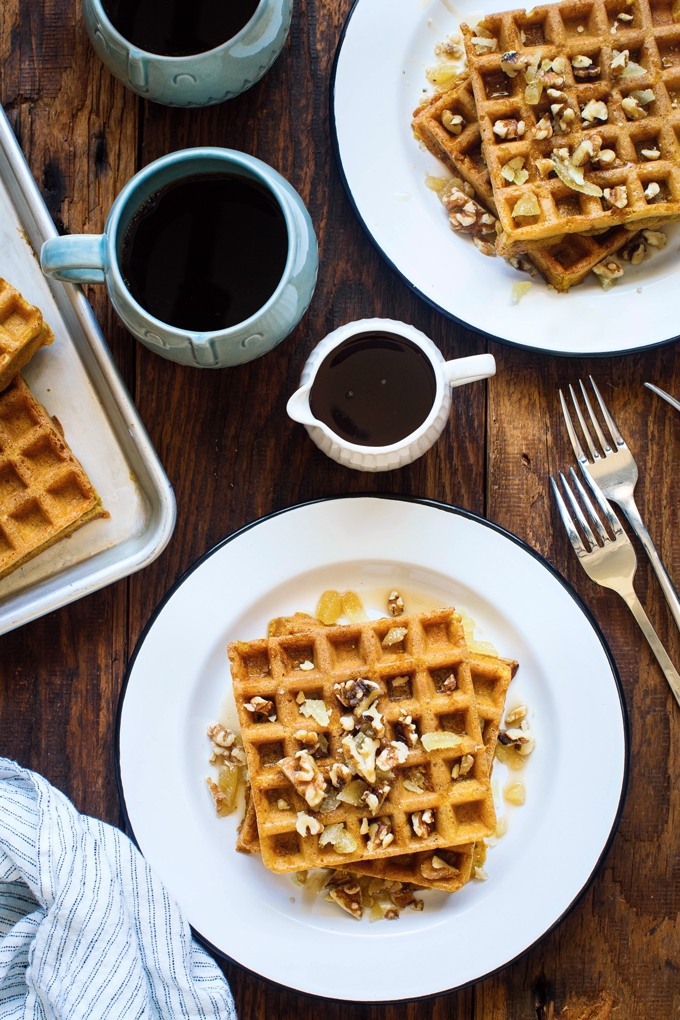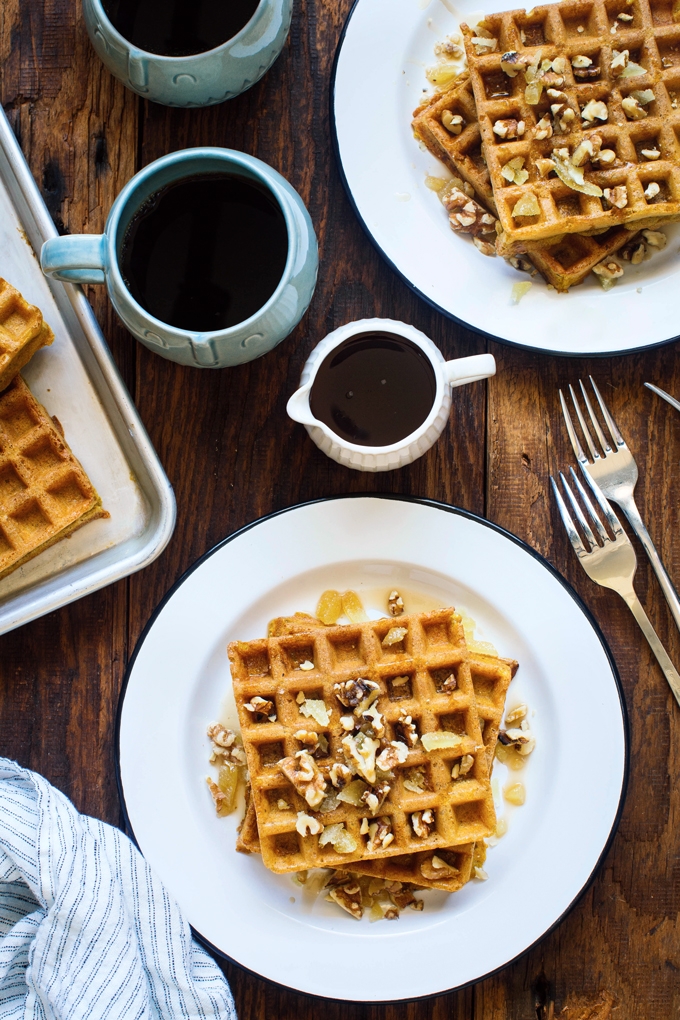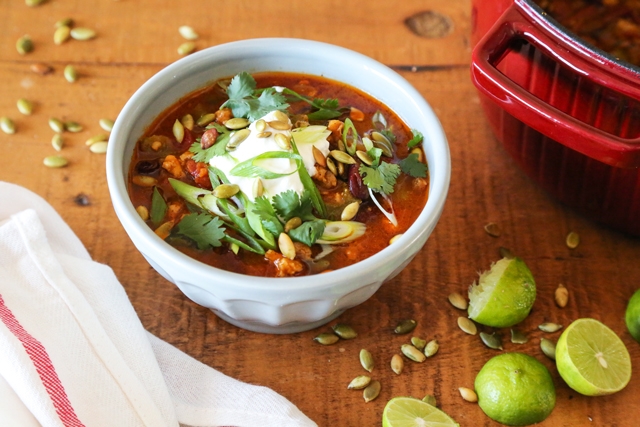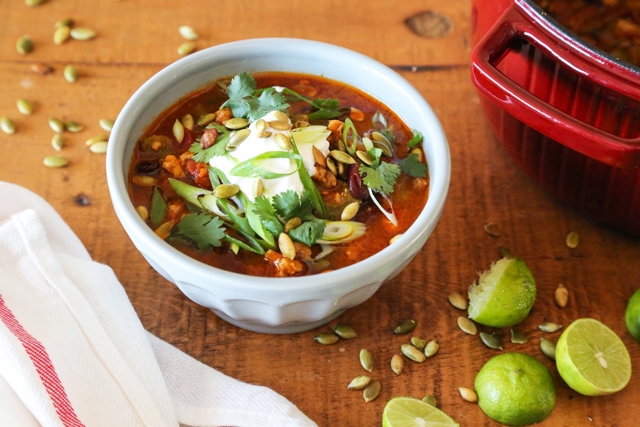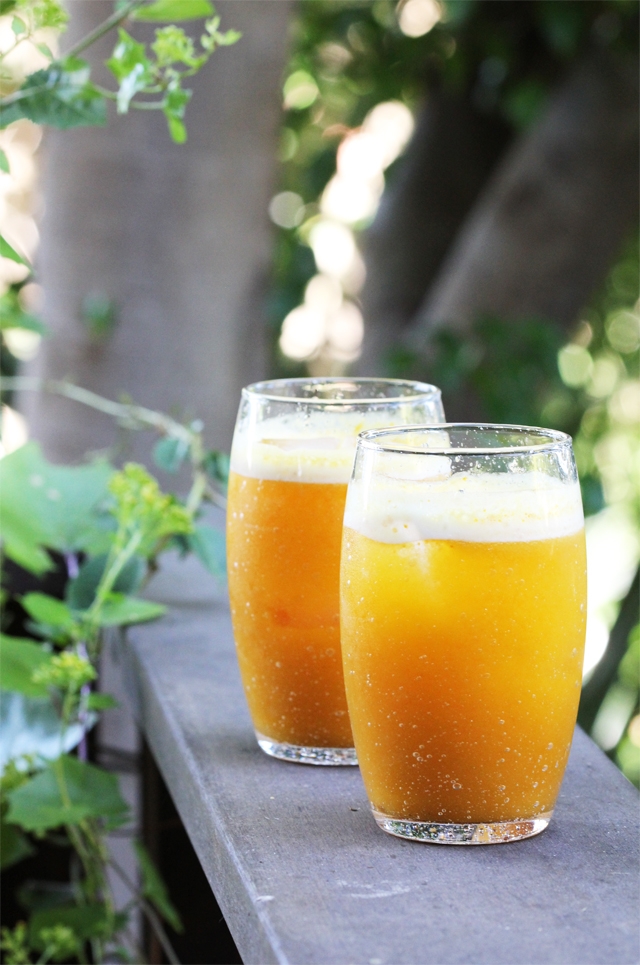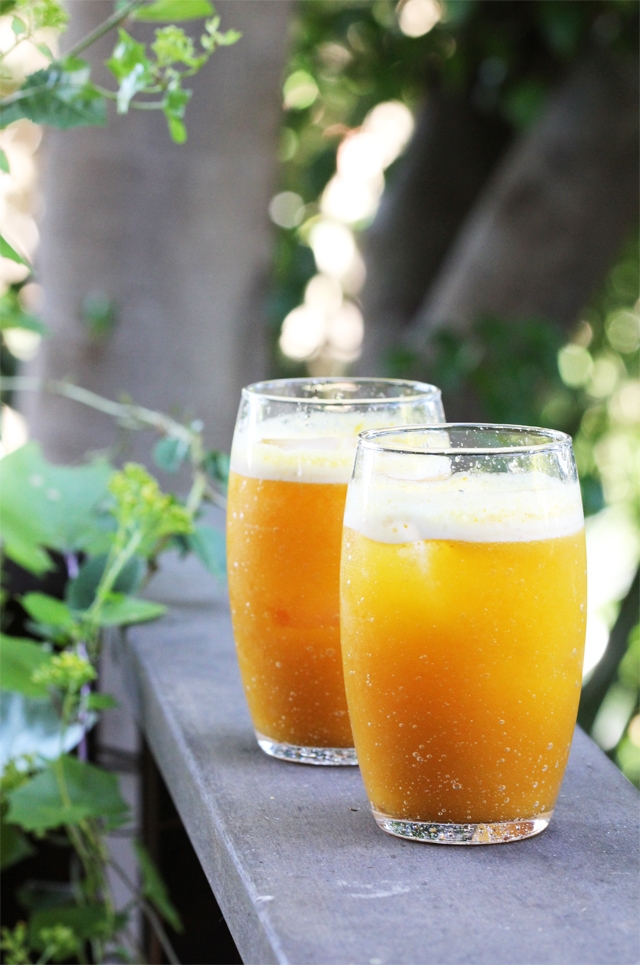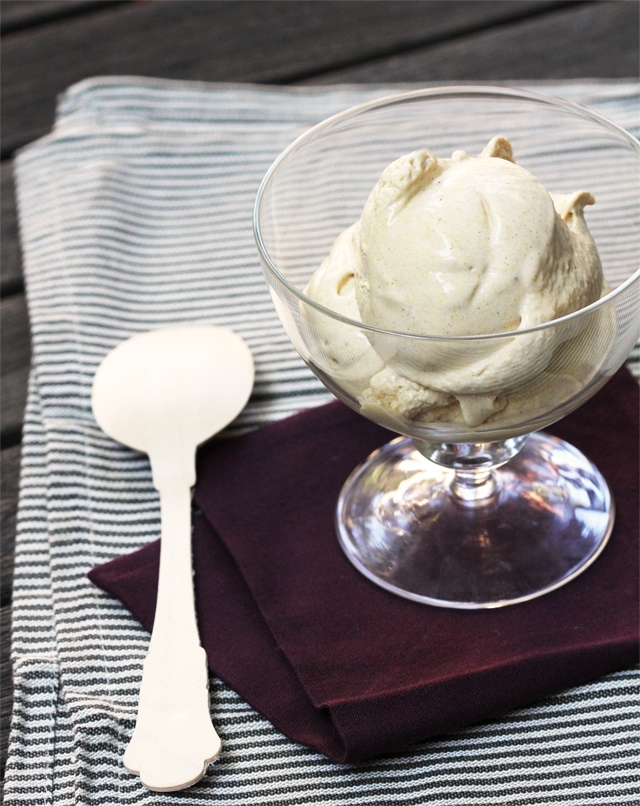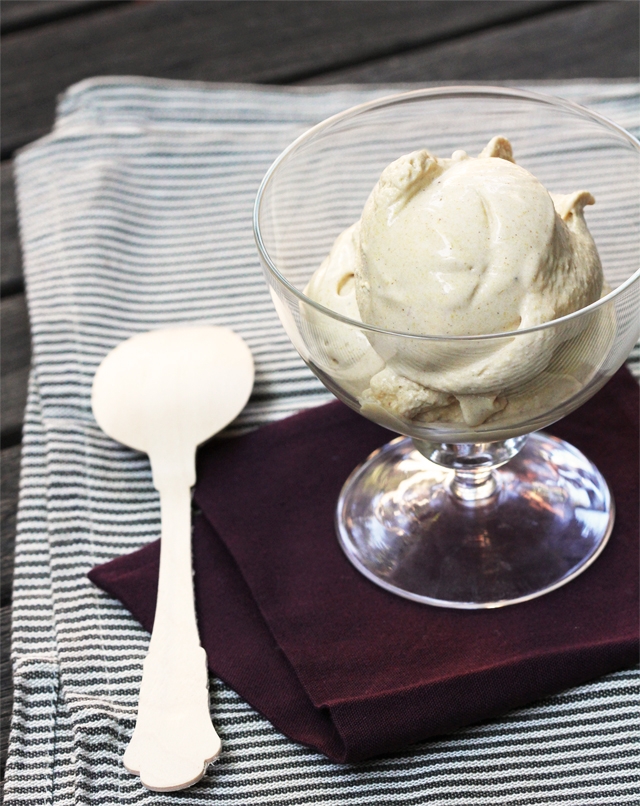 6