HAPPY NEW YEAR!!!
This post may contain affiliate links.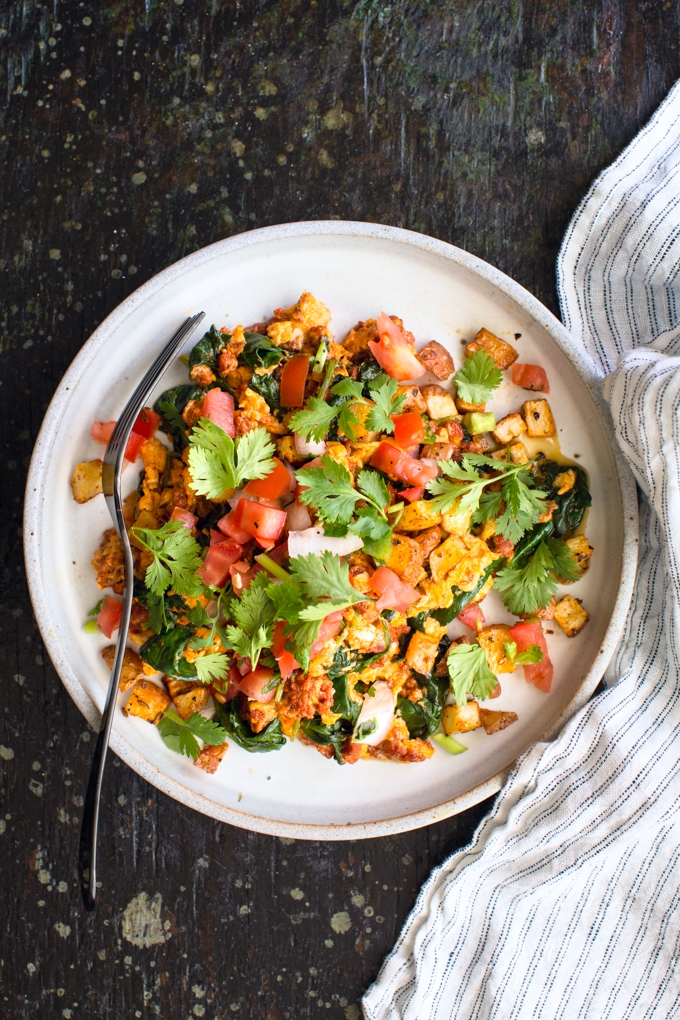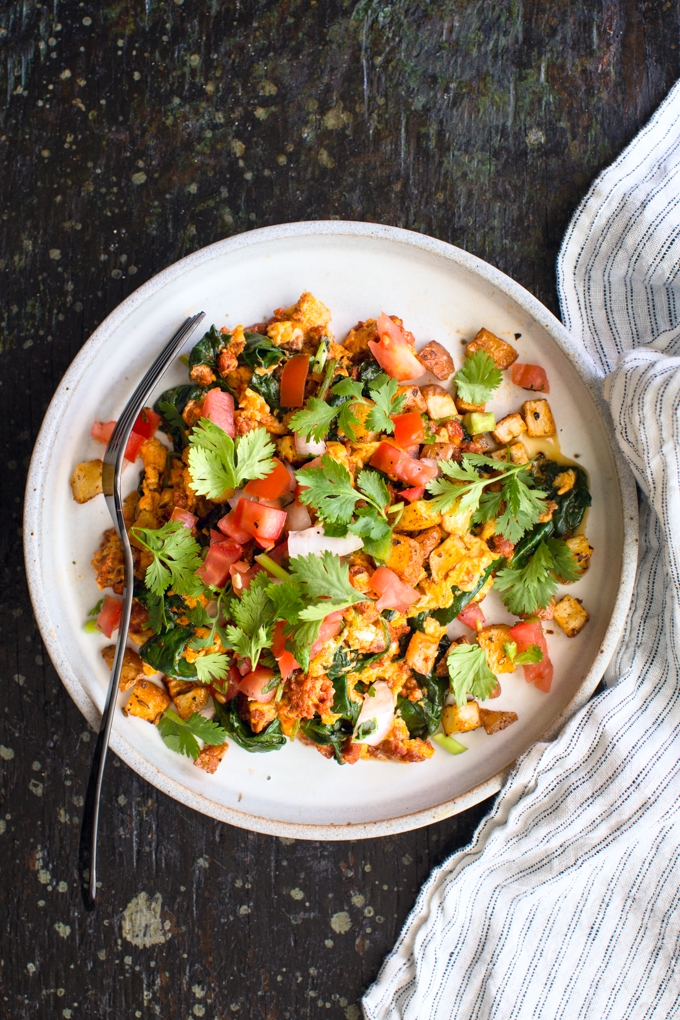 Back in September of 2016, I released an eBook filled with healthy breakfast recipes called The Breakfast Collection in partnership with The 30 Clean.  In addition to being gluten-free, sugar-free, grain-free and dairy-free, these recipes are packed with veggies and tons of flavor.  With each recipe in the eBook, I wanted to make sure they brought some major flavor to the table in addition to hitting all of The 30 Clean's diet and nutrient guidelines.  If you're looking to kickstart some healthy eating habits in 2017, then you'll need an arsenal of tasty breakfast recipes.  It's so important to start the day off with a good meal, because it can greatly impact your energy levels and food willpower throughout the day.
The Breakfast Collection is broken up into five sections:  Eggs, Hash, Sausage, Beverages and Adventurous.  Today, I'm sharing one recipe from the Eggs section along with photos of the other four.  Eggs, a staple in many healthy diet plans, can easily get played out.  A monotonous mix of basic scrambles, omelets and hard-boiled eggs that eventually push you off the wagon.  I know.  I've been there!  With this in mind, I developed each egg recipe in the book to have a variety of big bold flavors.
Chorizo, a spicy Mexican pork sausage, adds a mouth-watering savoriness to this substantial scramble.  Onion and spinach are also mixed to add depth of flavor and nutrients.  The scramble sits upon a tender bed of roasted red potatoes spiced with cumin and paprika that will help keep you full all morning, and the dish is finished with store-bought pico de gallo for a hit of bright freshness.  Whether you're on a diet or not, you should really give this a scramble a try.  It's seriously tasty.  Continue reading for the recipe.
Also in The Breakfast Collection, you'll find the following four egg recipes.
Mushroom and Chard Frittata
Frittatas are a perfect breakfast for someone on the go.  Prep and cook one morning, and you've got breakfast ready for the next four days!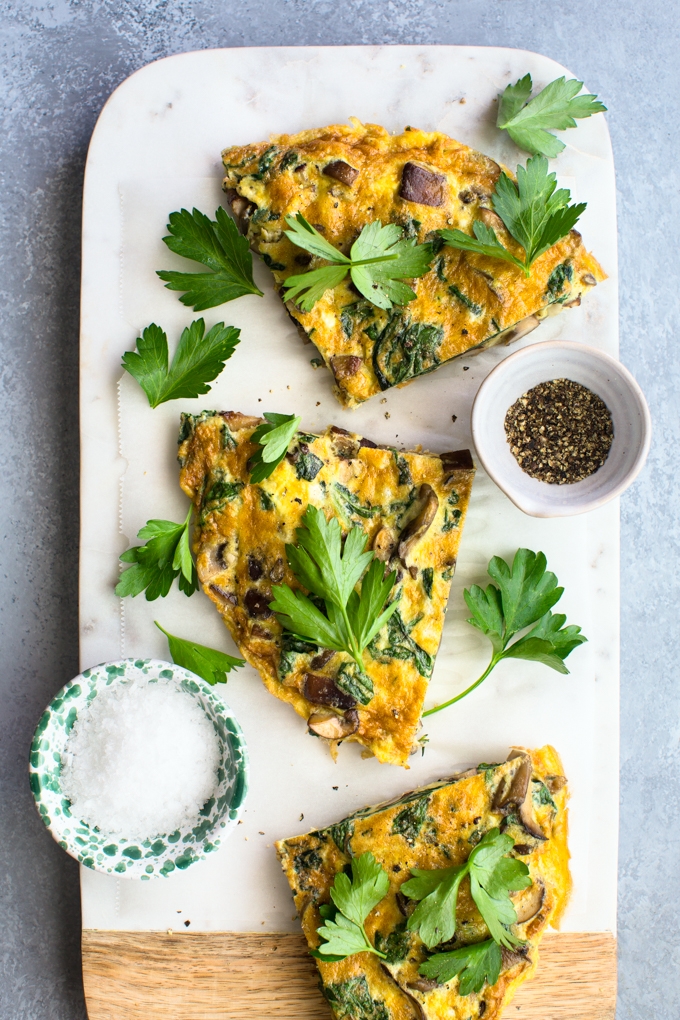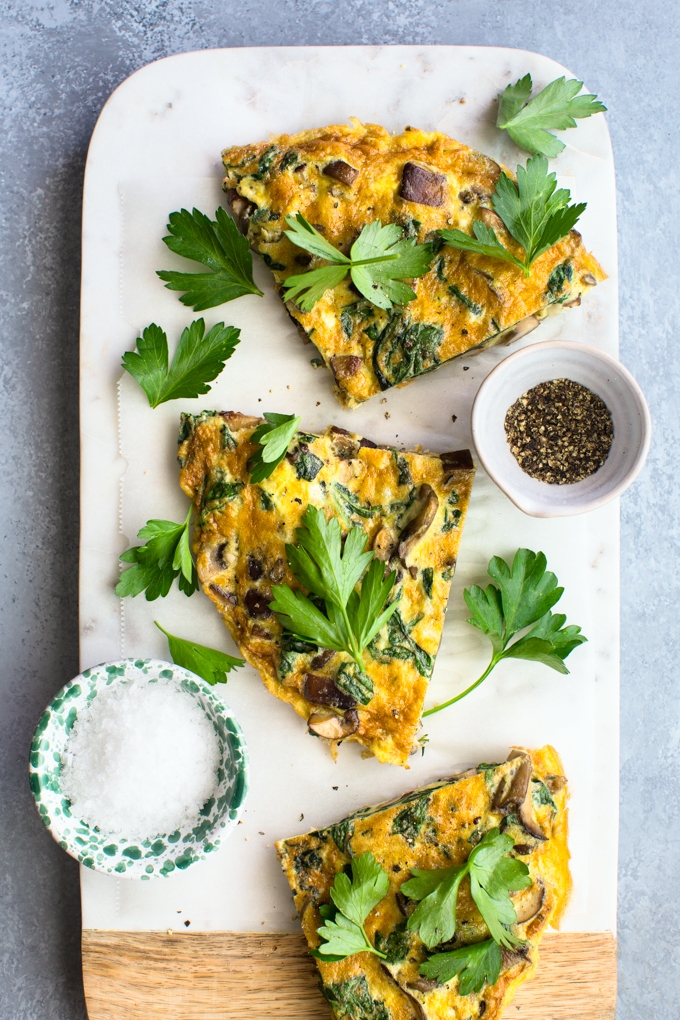 Prosciutto and Greens Frittata with Tomato Salad
Fluffy eggs laced with nutritious greens, onion and garlic topped with crispy prosciutto and a vibrant tomato salad.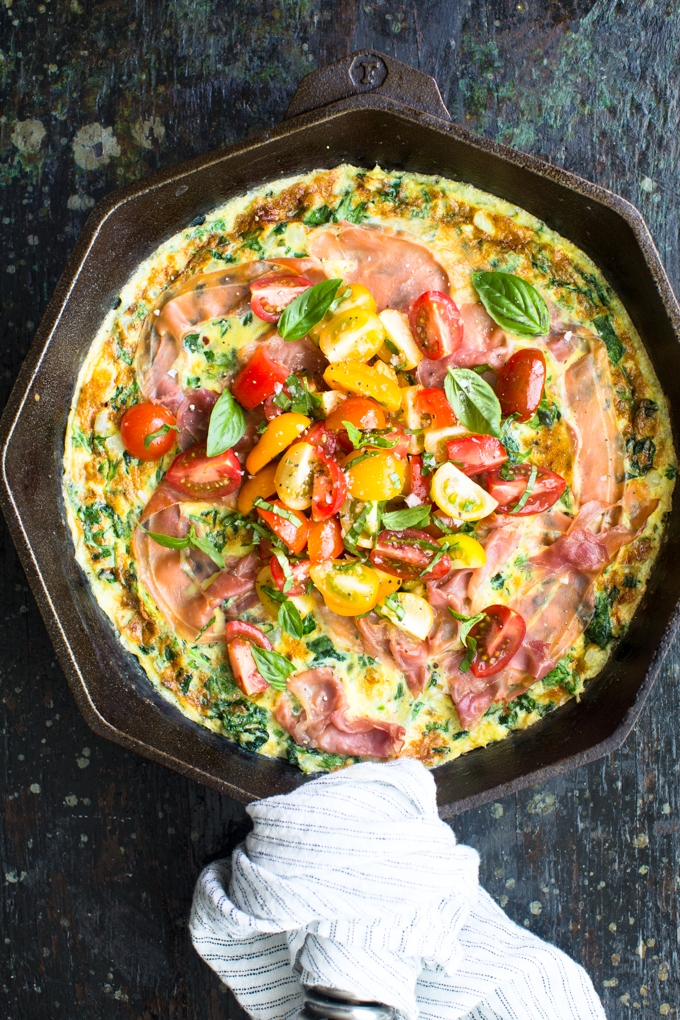 Deviled Eggs
Roasted cauliflower makes up the bulk of the yolk mixture here, providing creaminess without excessive mayonnaise.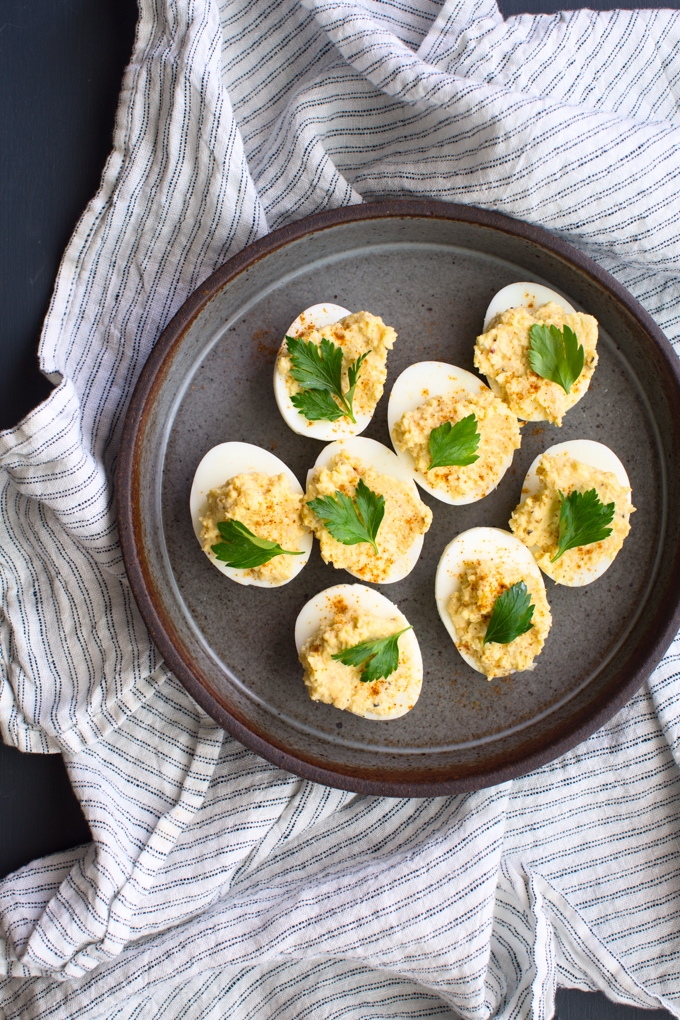 Crispy Eggs
The golden, crispy edges are where all the flavor's at.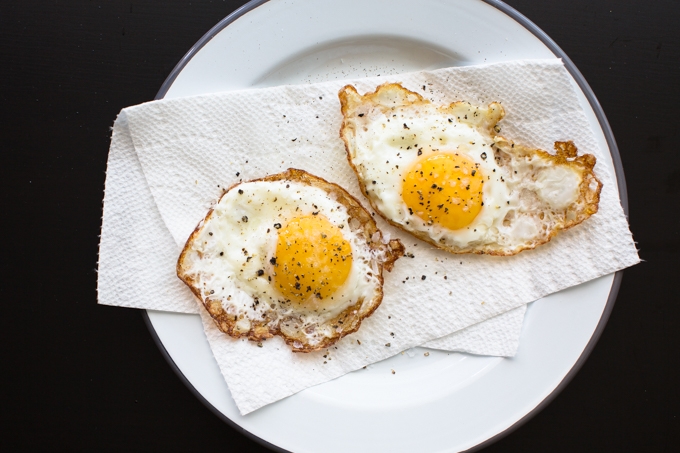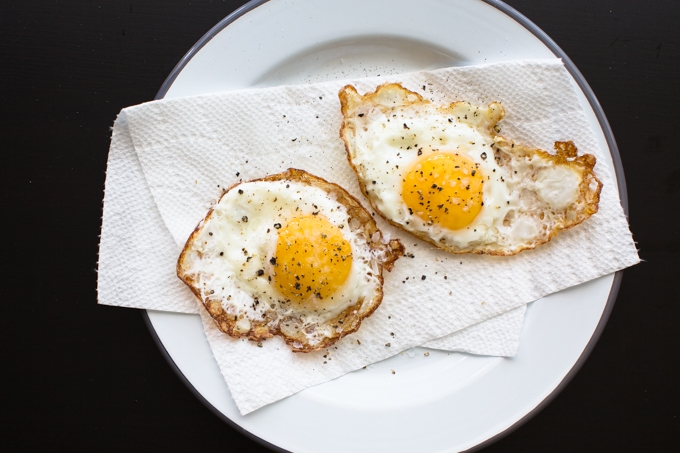 If you're interested in purchasing The Breakfast Collection, check out this link here.   You don't actually have to be a 30 Clean Challenger to purchase the book, but I went through a challenge last year, and I'll have to say it was a great experience!  So definitely check it out if you are looking to adopt some healthier habits in 2017.  I will be sharing another recipe from the book later this week, and here's the recipe for Butternut Squash, Sausage and Parsnip Hash.  Enjoy!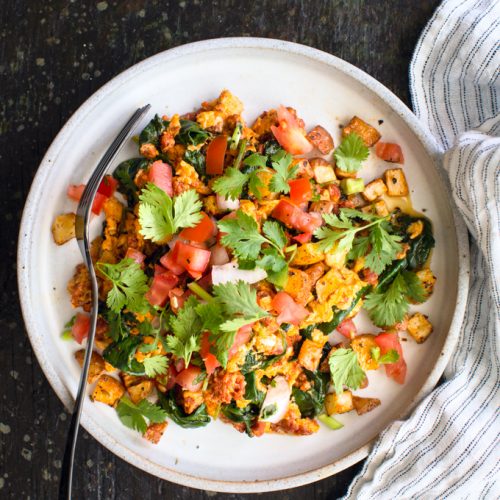 Chorizo and Spinach Scramble
Ingredients
3.5

ounces

about 1 red skinned potatoes, diced*

1

tablespoons

olive oil, plus more for drizzling

1/8

teaspoon

cumin seeds, ground cumin will also work here, just use a little less

1/8

teaspoon

paprika

Sea salt

Freshly ground black pepper

2

eggs

1

tablespoon

unsweetened almond milk

2

tablespoons

finely chopped onion

3

ounces

high-quality fresh chorizo 2 ounces (about 2 handfuls) baby spinach leaves
Cilantro leaves, for serving (optional)
Instructions
Preheat an oven to 400°F.

Place potatoes on parchment-lined baking sheet, then toss with a drizzle of olive oil, cumin seeds and paprika. Season well with salt and pepper. Bake until tender, but not falling apart (30 - 35 minutes), stirring occasionally.

During the last 10 minutes of cooking, prepare the scramble. Whisk eggs and almond milk together in a small bowl. Warm 1 tablespoon olive oil in a medium skillet over medium heat, then add onion and cook until soft, but not brown (about 2 minutes). Next, add the chorizo to the skillet, and cook, stirring to break the pork into pieces, until brown and crumbly (3 - 4 minutes). Stir in the spinach, and cook, stirring frequently, until just wilted (about 2 minutes). Finally, pour in the eggs, and cook, stirring frequently, until scrambled and just set (2 - 3 minutes). Season to taste with salt and pepper.

To serve, spoon potatoes into a shallow bowl, then top with chorizo scramble. Finish with a few spoonfuls of fresh salsa and a scattering of cilantro leaves.
Notes
*If you'd like to make this scramble for breakfast again during the week, I would recommend doubling the potato ingredients, and storing the leftover portion in the fridge. These potatoes reheat well in the microwave. The scramble is best made fresh.
Tried this recipe?
Tag @brandiego on Instagram so I can check it out!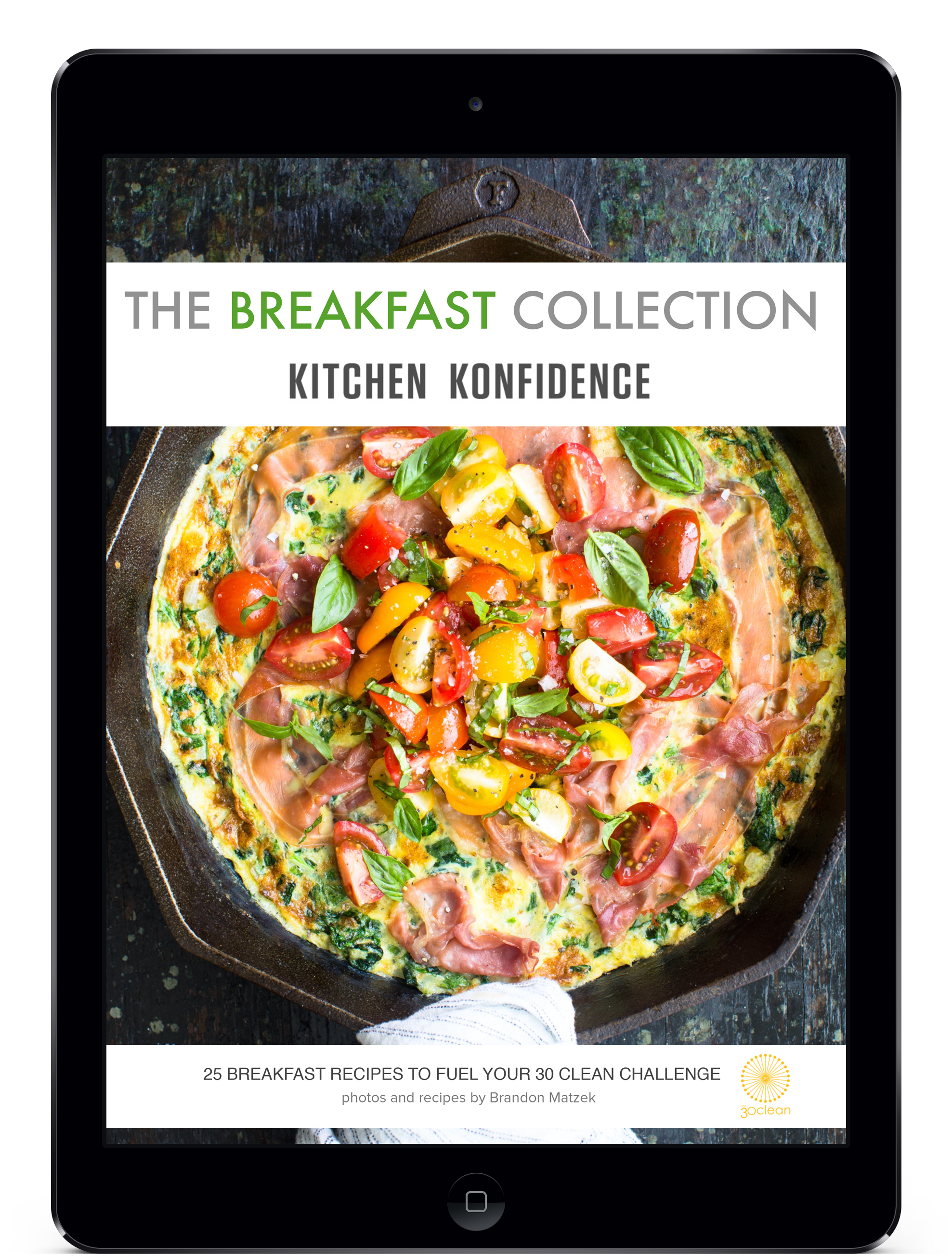 9