Cinco de Mayo is just around the corner, and today I'm sharing a fun cocktail recipe along with menu ideas for a spirited May 5 bash.
This post may contain affiliate links.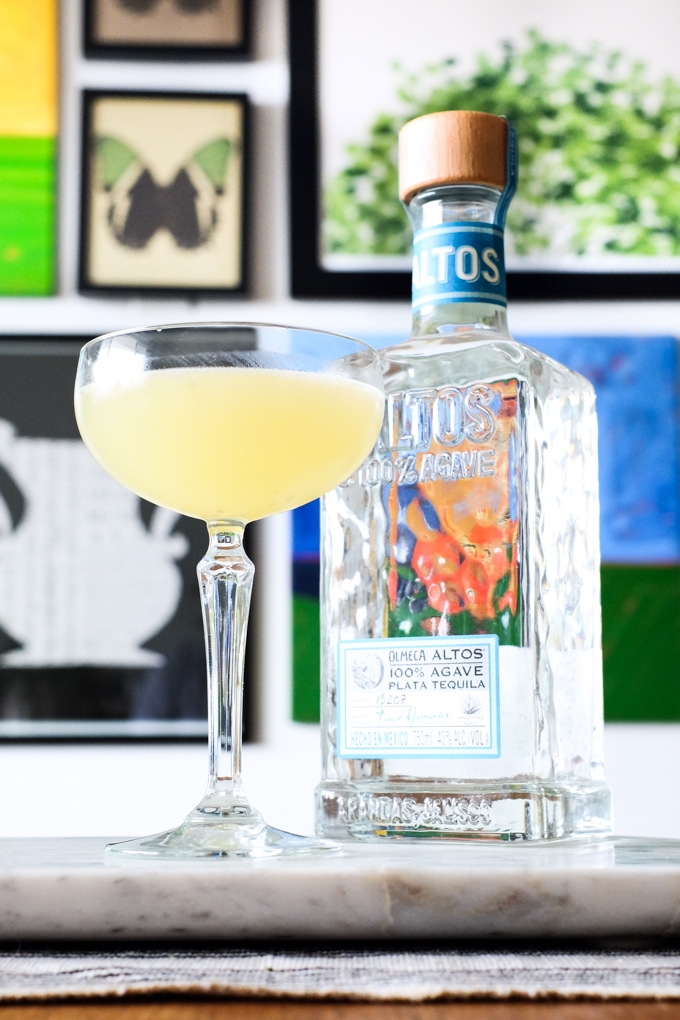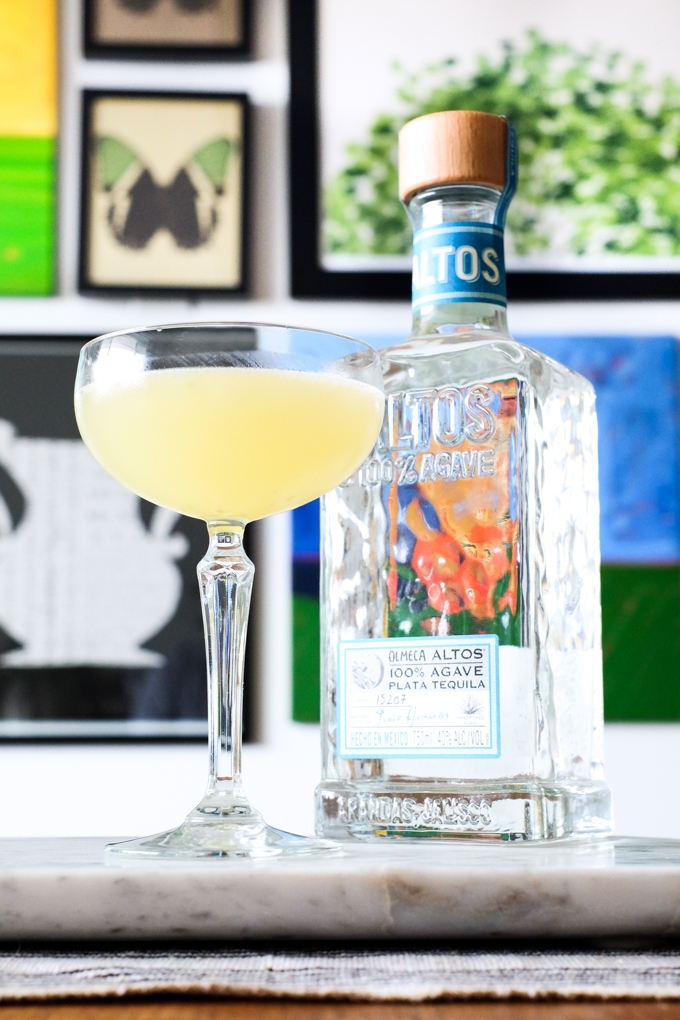 First, let's talk about this Piña Para la Niña.  Over the past year, Olmeca Altos has been my preferred tequila of choice, and today's drink starts with their silver tequila muddled in a cocktail shaker with slices of fiery jalapeño.  Pineapple juice, lime juice and a vanilla-infused syrup are added to the mix, bringing a bright and balanced taste of the tropics.  Everything gets shaken with ice, then strained into a coupe glass.  The citrusy notes of Olmeca Altos Plata blend beautifully with the pineapple and lime juice, while the jalapeño adds a little spark of intrigue.  Sipping one of these from a coupe glass looks quite sophisticated, but the flavors are fresh and approachable.  Continue reading for the recipe along with menu ideas for a Cinco de Mayo party!
Chips, salsa and guacamole are perfectly acceptable starters at a Cinco de Mayo party, but if you want to take things to the next level, try one of these recipes:
And to be honest, this doesn't have to be an either-or situation.  You can set out some tasty chips with good quality, store-bought salsa and one or two of the homemade apps above.  Keep it casual!
If you plan on serving a main course, try setting up a DIY taco station.  Warm up some tortillas, cook a protein and assemble little bowls of toppings.  With this setup, you don't have to worry about making plates of tacos for all of your guests!  Here are some tasty options on Kitchen Konfidence:
And finally, dessert!  If you make it through everything above, you're definitely going to want to keep things simple for dessert.  Try one of these recipes:
So that's it for my menu suggestions!  Make sure you've got plenty of ice and cold beers available too.  These are perfect items to suggest to people if they ask to bring something.  Also, get some shot glasses into the freezer before the party.  An ice cold shot of Olmeca Altos Tequila can really get the party started :)!
Piña Para la Niña Cocktail Recipe
Ingredients
2

thin slices of jalapeño

2

ounces

Olmeca Altos Plata Tequila

1

ounce

pineapple juice

1/2

ounce

lime juice

1/2

ounce

vanilla simple syrup*
Instructions
Add jalapeño slices to a cocktail shaker, and gently muddle to release some of their fiery oils. Add ice, tequila, pineapple juice, lime juice and vanilla simple syrup, cap the shaker, and shake until well-chilled. Double strain into a coupe glass.
Notes
* To make vanilla simple syrup, cut a whole vanilla bean in half lengthwise, and add to a medium saucepan with 2 cups water and 2 cups sugar. Bring mixture to a boil, stirring to dissolve the sugar. Reduce heat to low, and gently simmer for 3 minutes. Take the mixture off the heat, and let infuse overnight. Strain into a clean jar and store in the refrigerator for up to 2 months.
Tried this recipe?
Tag @brandiego on Instagram so I can check it out!
This post was written in partnership with Olmeca Altos Tequila. All thoughts, opinions and recipes are my own. Connect with Olmeca Altos Tequila on Facebook, Instagram and Twitter.
Looking for some other Cinco de Mayo cocktail recipes?  Check out the following all made with Olmeca Altos Tequila: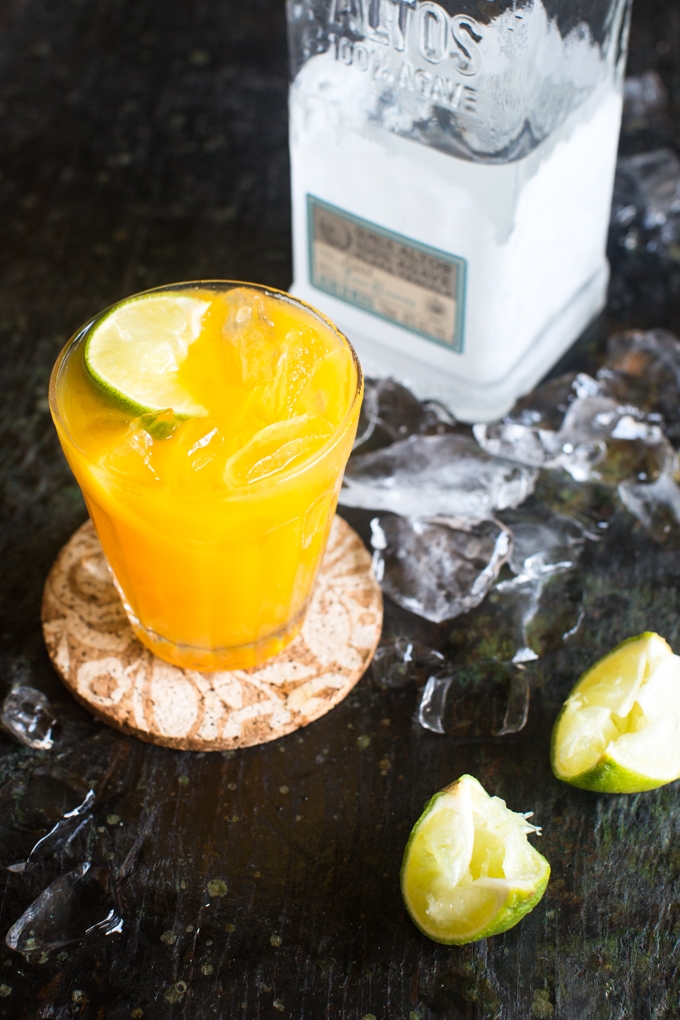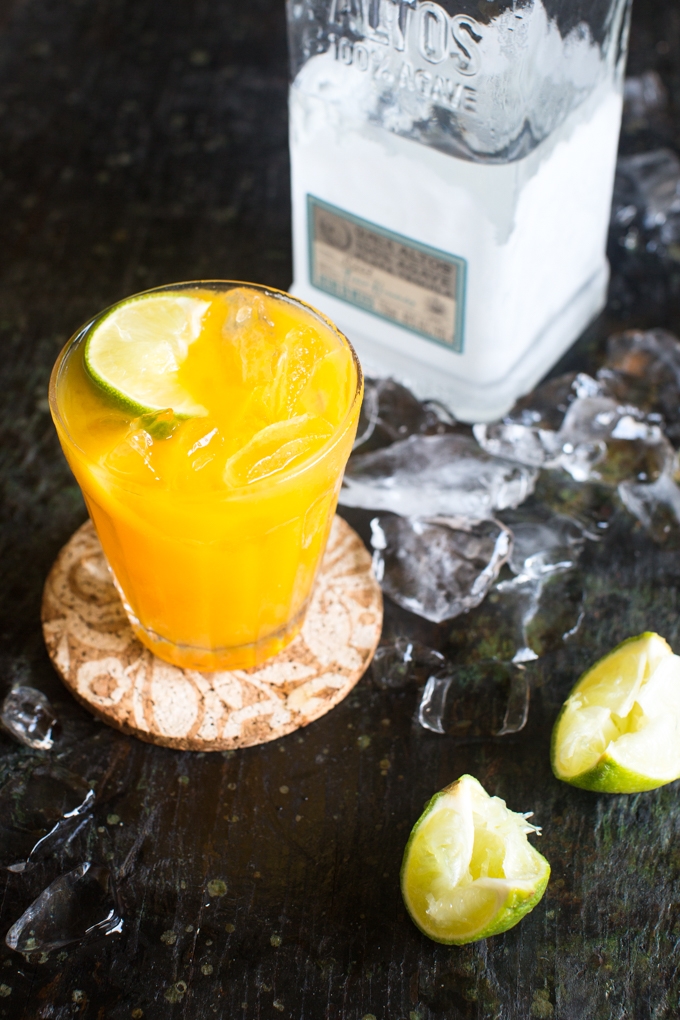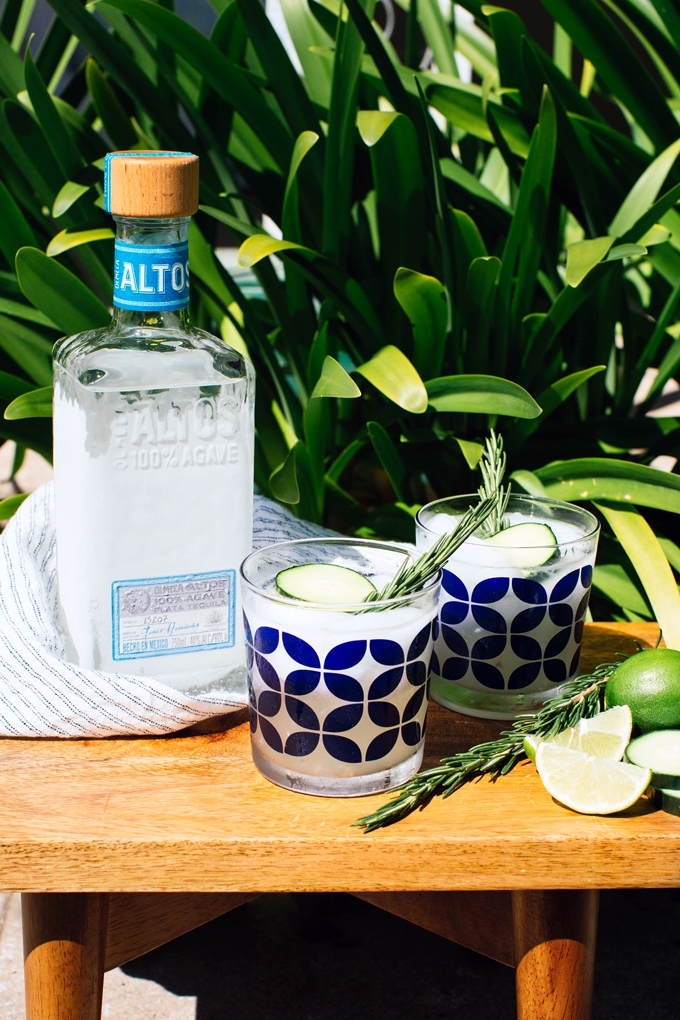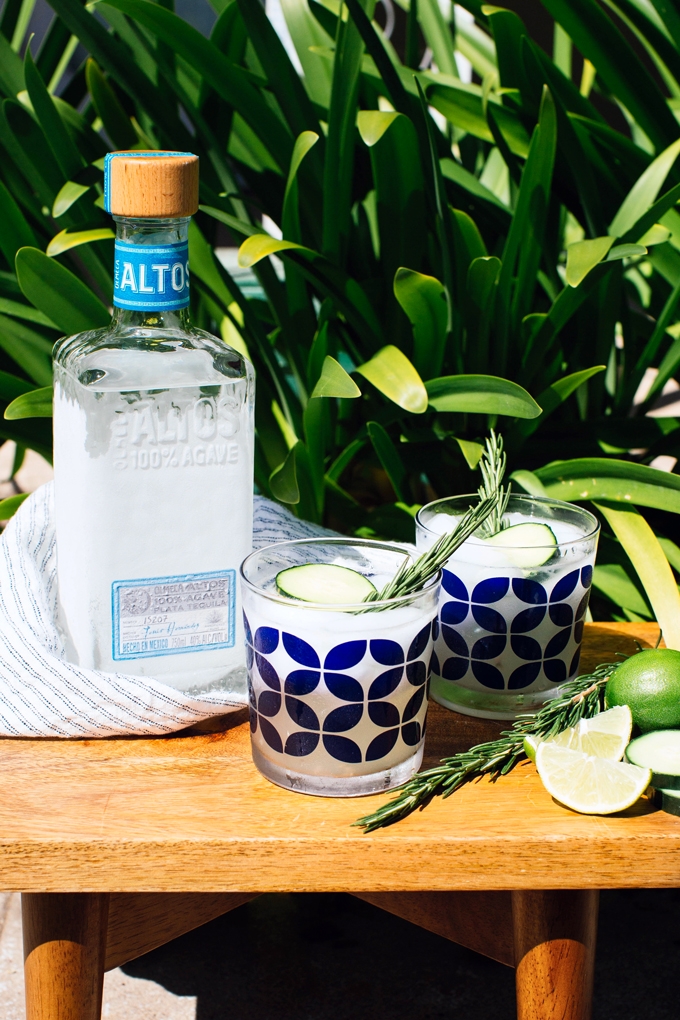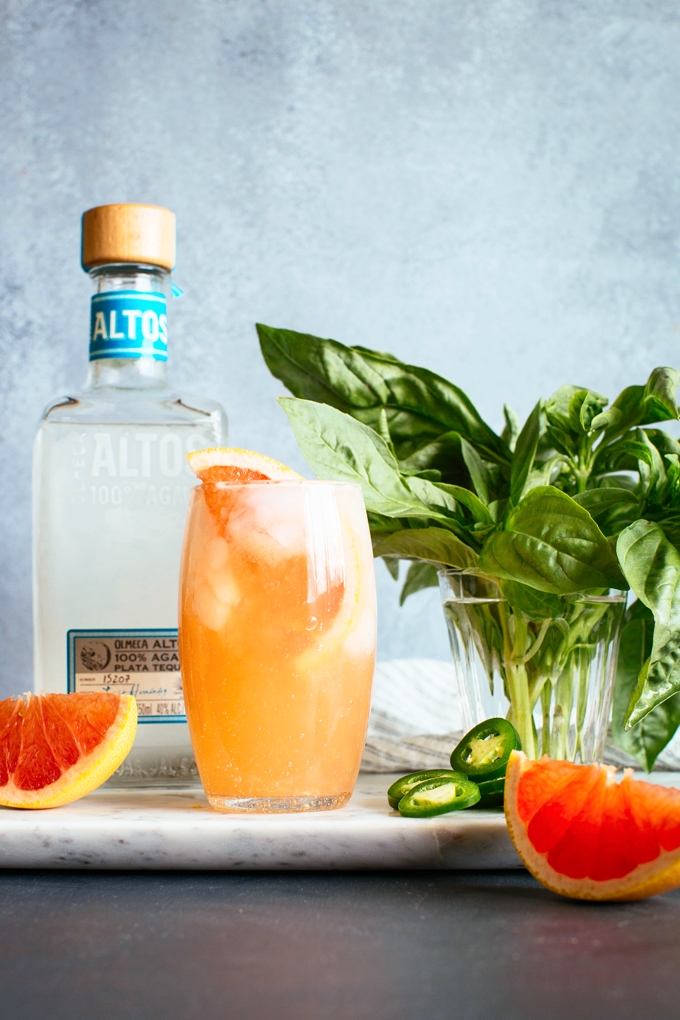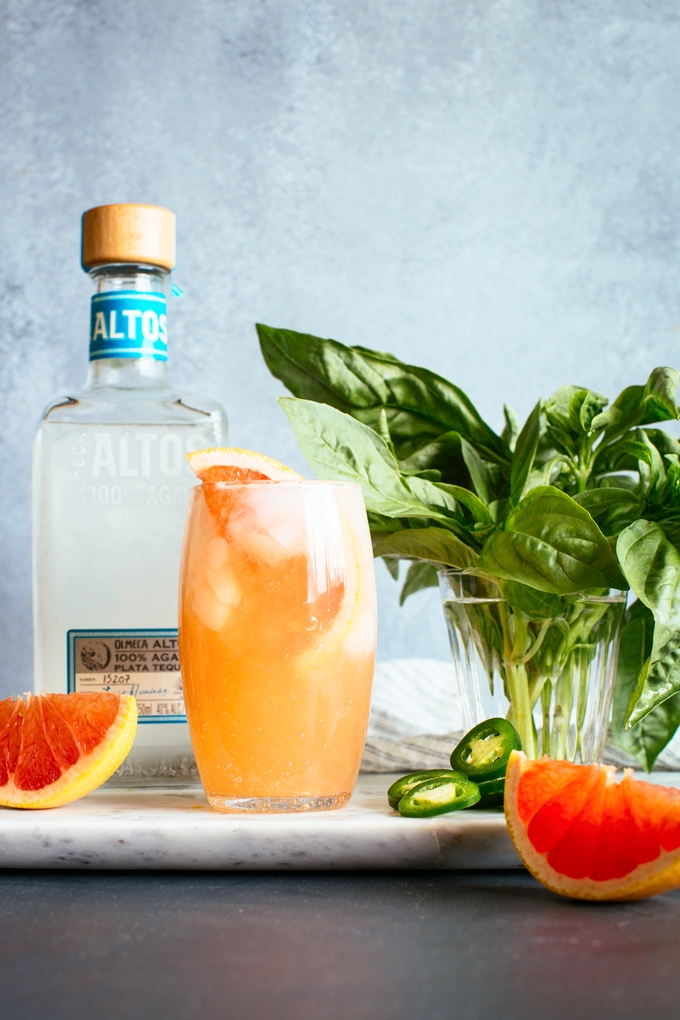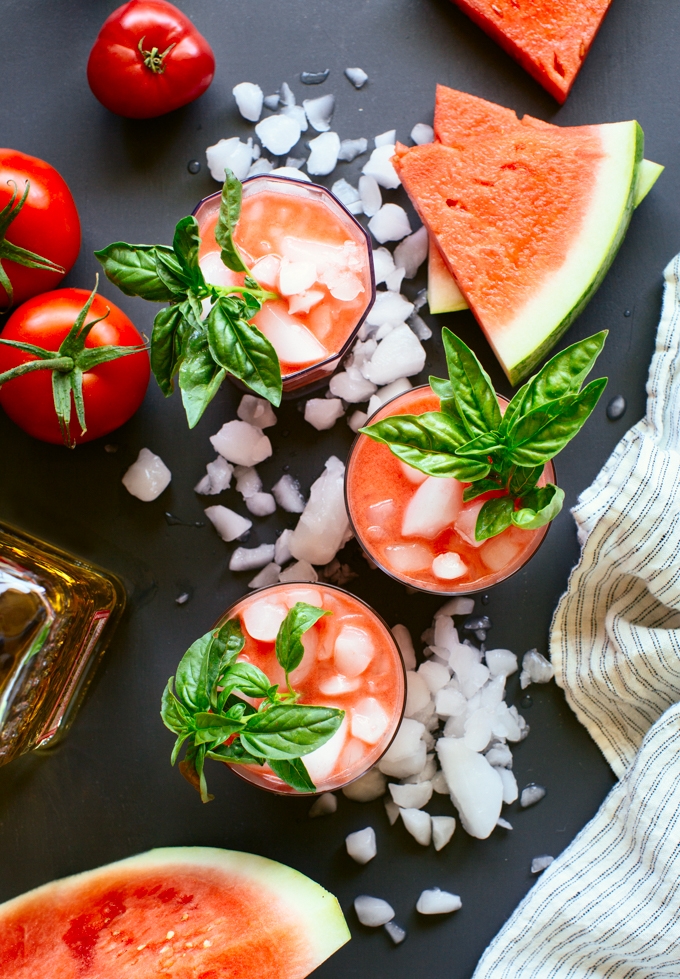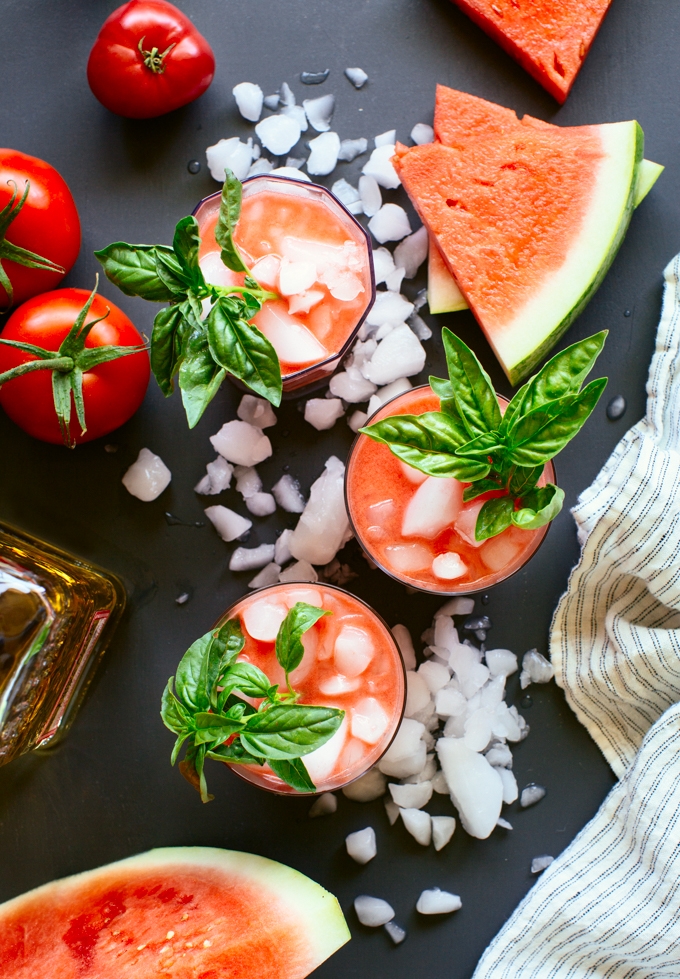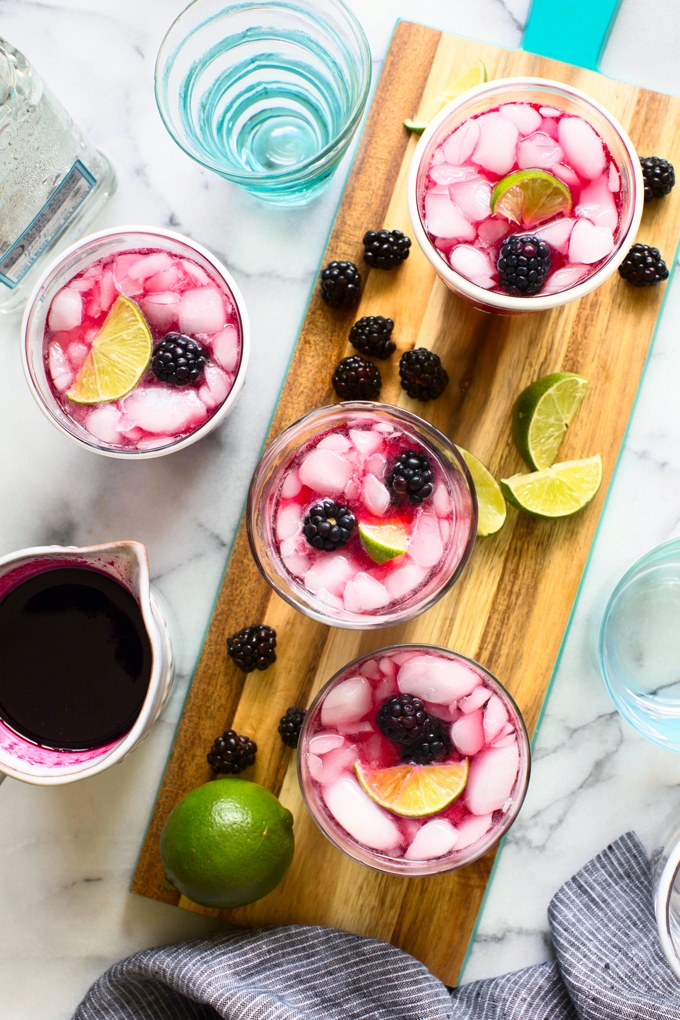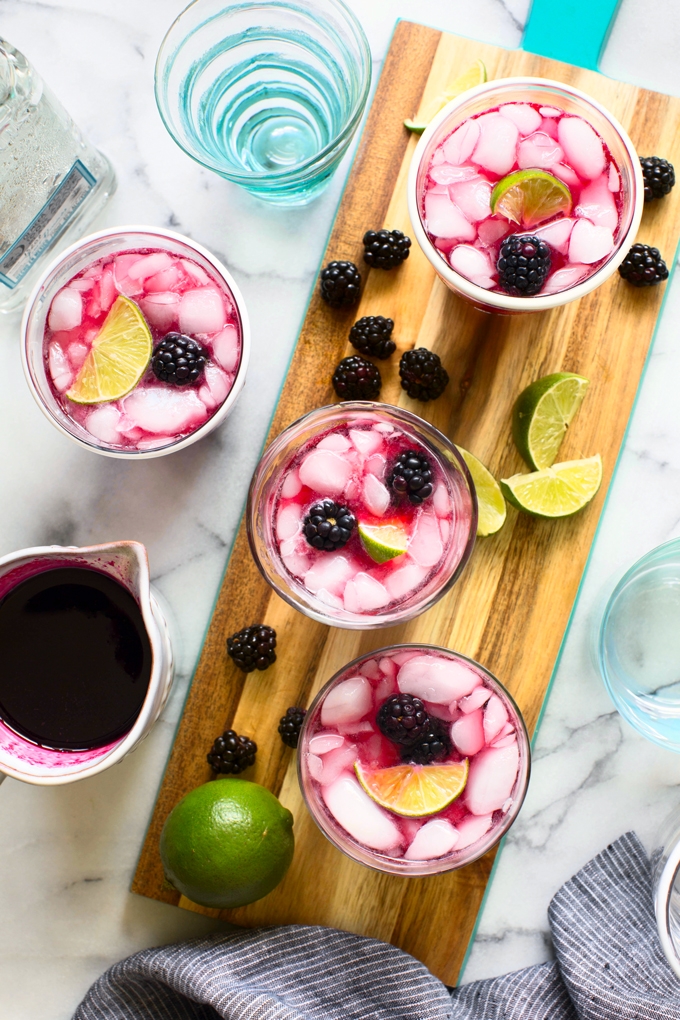 14