If you love pancakes as much as I do, then you simply must try this Crème Fraîche Pancakes recipe.
This post may contain affiliate links.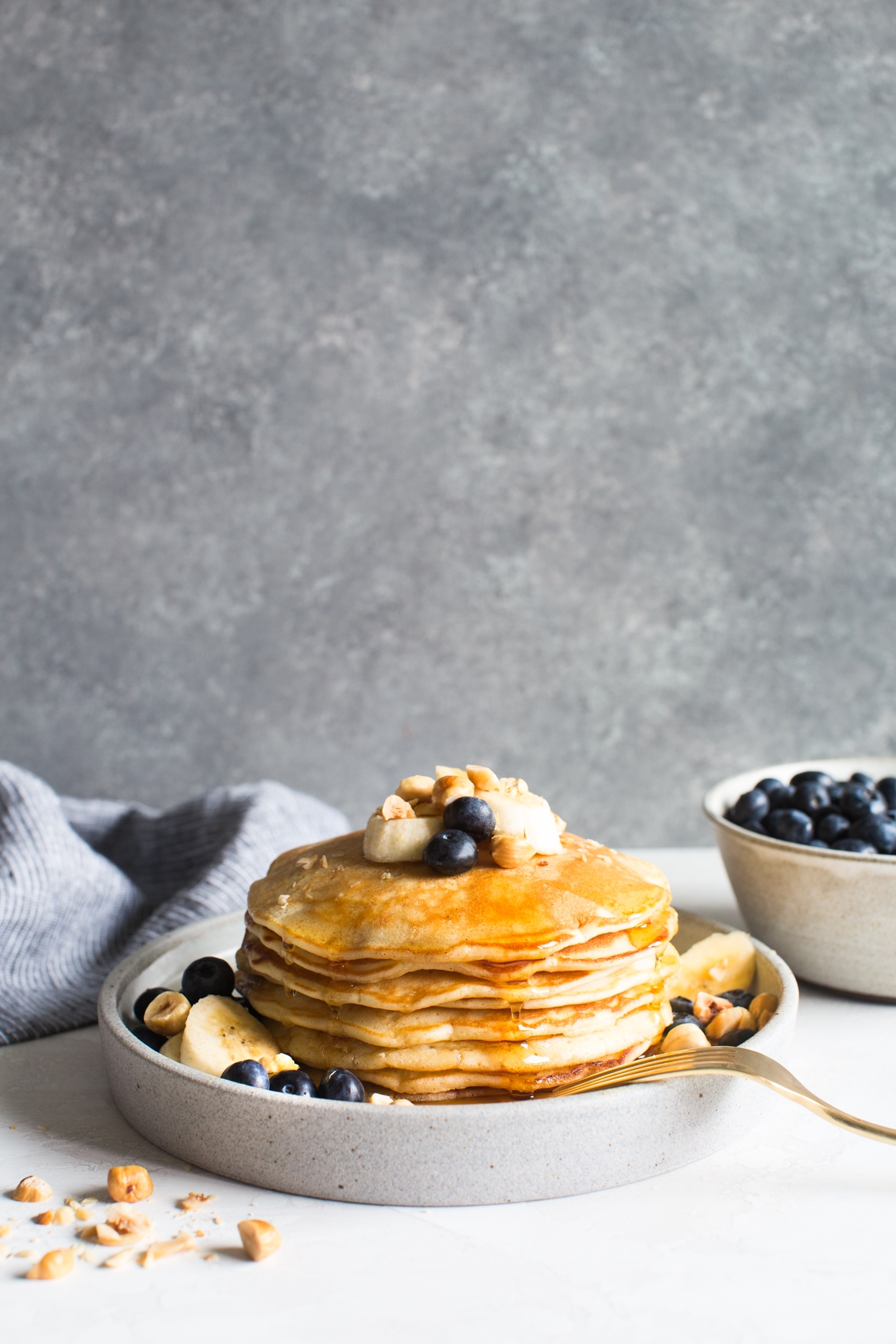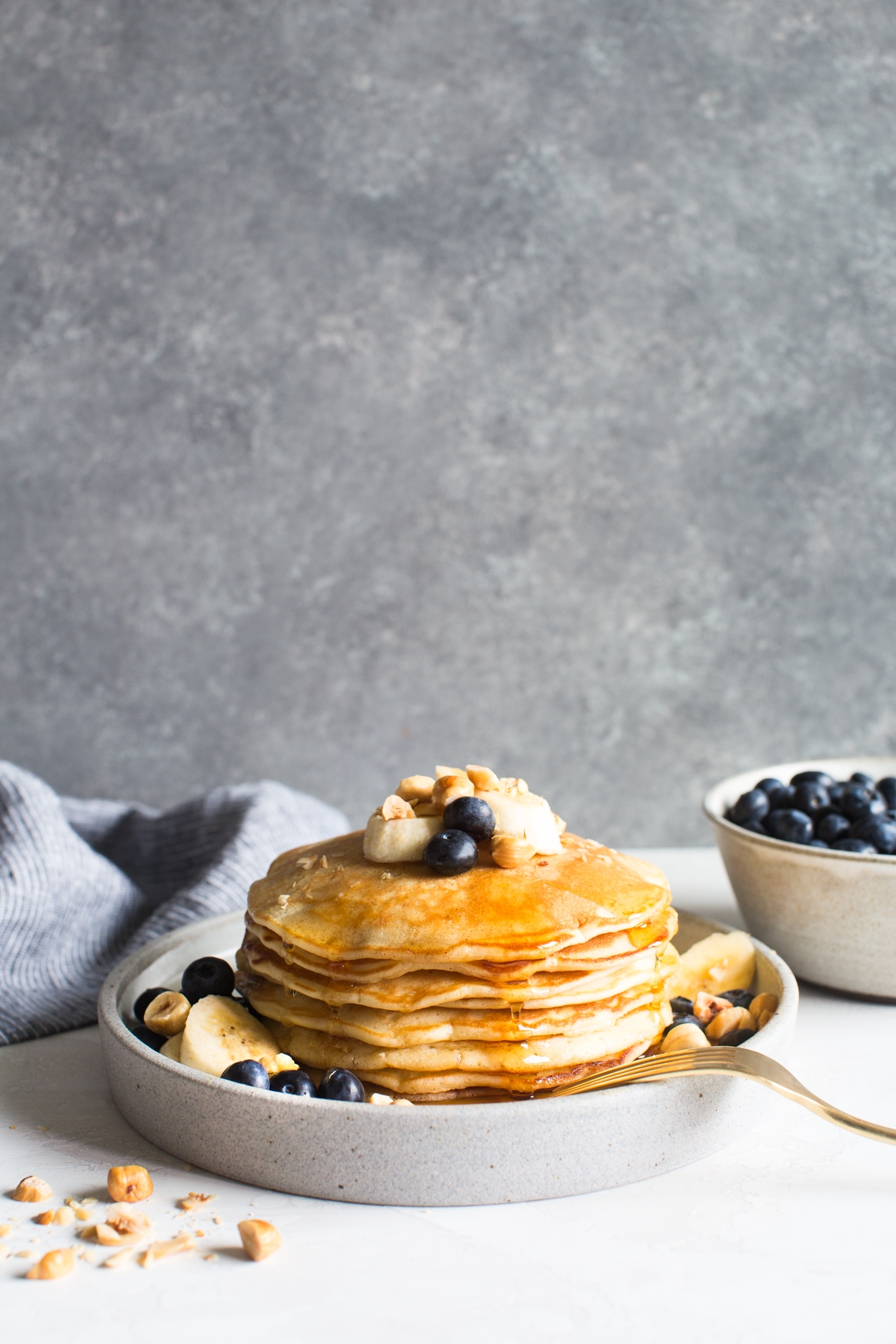 Pancakes were a regular Saturday morning breakfast at my house when I was young, so I've always had a fondness for them.  My mother made her pancakes from scratch, and I remember them being light and fluffy.  I'll often make pancakes with buttermilk, but several months ago, I discovered a new star ingredient:  crème fraîche.  Think of crème fraîche like sour cream, but with a little more richness and a little less tang.  I like to make crème fraîche at home when I've got some leftover heavy cream and buttermilk.  It's so simple to prepare!  And when I've got leftover crème fraîche that I need to use up, I make these pancakes.
The batter is a pretty standard blend of flour, sugar, baking powder and salt mixed with milk, eggs and vanilla.  Normally, I would fatten up the batter with some melted butter, but here, I'm using luscious crème fraîche.  Flavored with just a hint of vanilla, the finished pancakes are rich, fluffy and 100% irresistible.  You can add toppings to taste, but here I'm highlighting one of my favorite combinations:  sliced bananas, fresh blueberries and a scattering of chopped, toasted hazelnuts.  And of course, a healthy drizzle of pure maple syrup.  Continue reading for the recipe.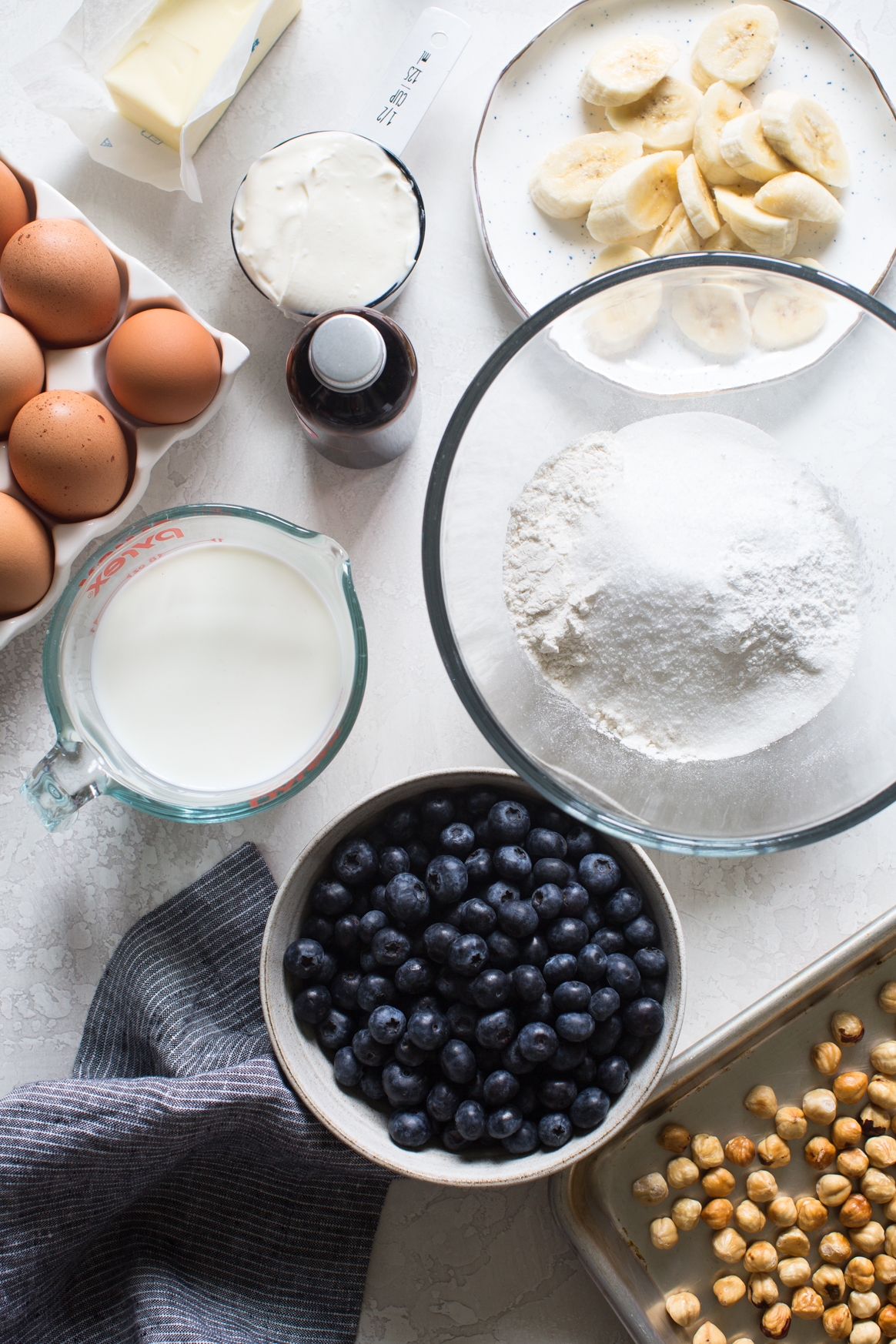 There's plenty of fresh fruit coming into season over the next 6 months, so switch up topping flavors based on whatever looks good at the market.  I always like to pair a crunchy element with the fruit for contrast.  Here are some fun combinations:
Strawberry + toasted almond + toasted coconut flakes
Poached strawberry and rhubarb + toasted pistachio
Mango + pineapple + coconut
Blackberry + toasted pecan + orange zest
Fig + toasted walnut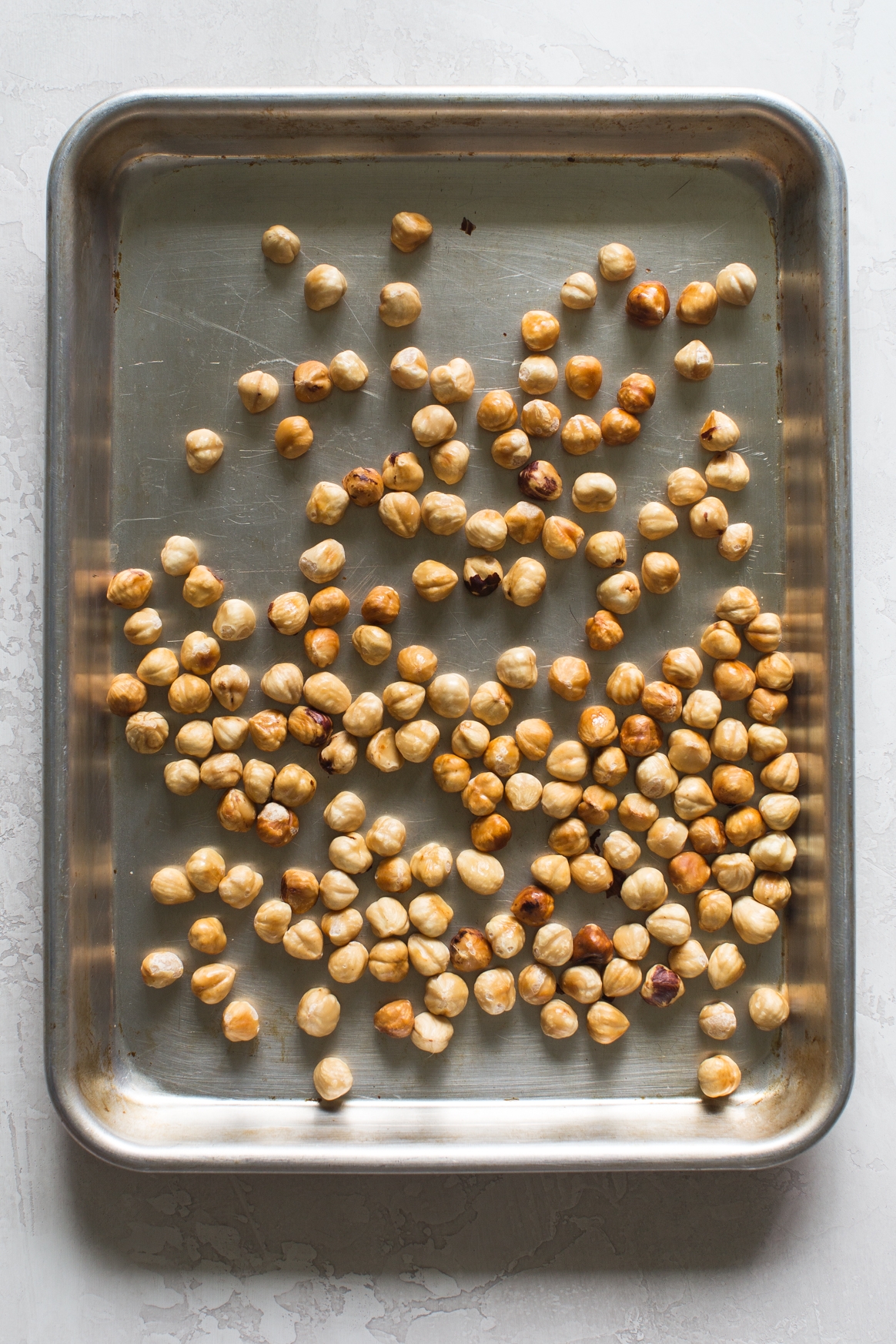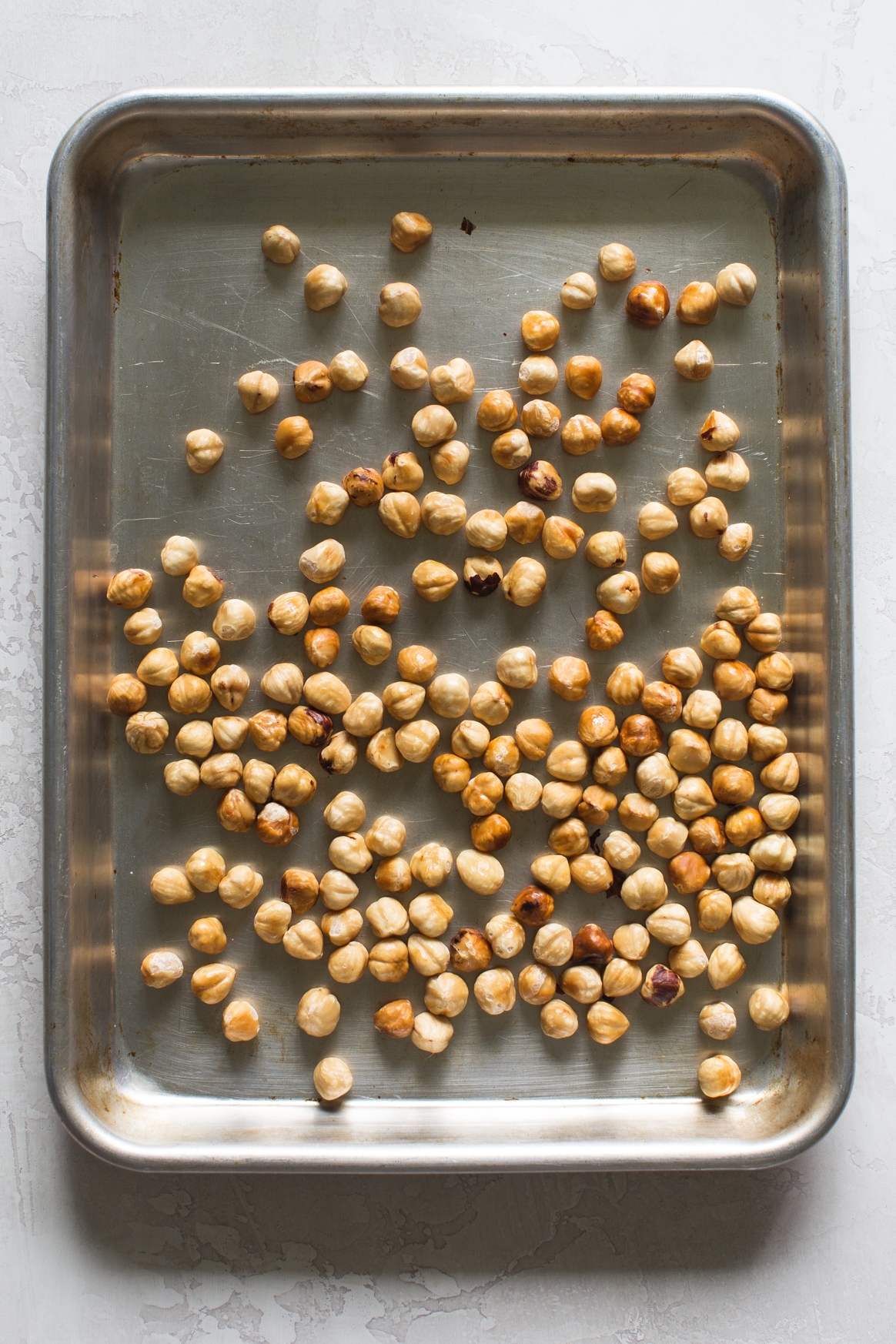 If you've got the time, I would recommend letting the batter sit for 30 minutes after you make it.  This will allow the gluten to relax, resulting in a lighter, fluffier pancake.  This is not a necessary stop (sometimes I can't wait that 30 mins!), but nice if you can do it.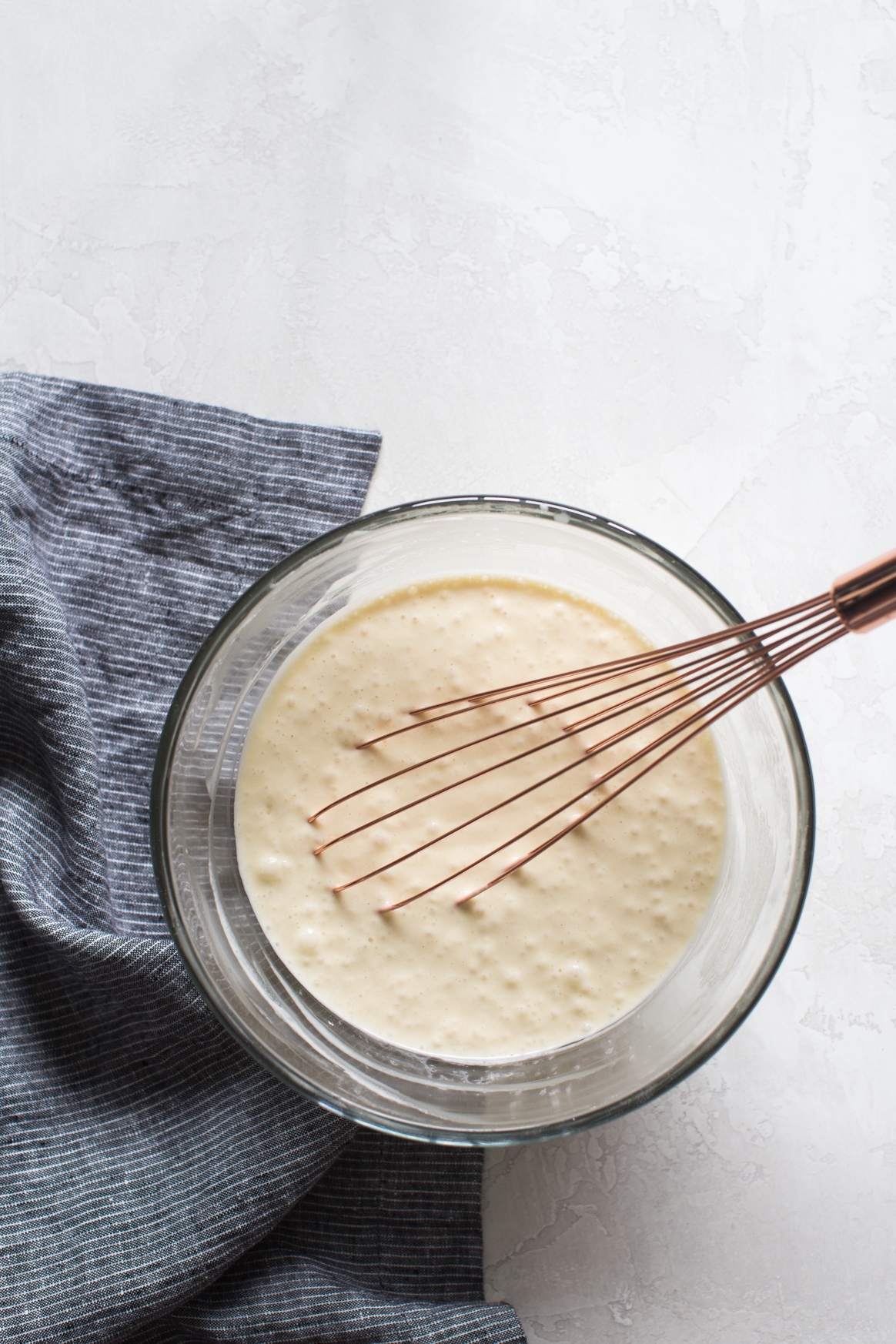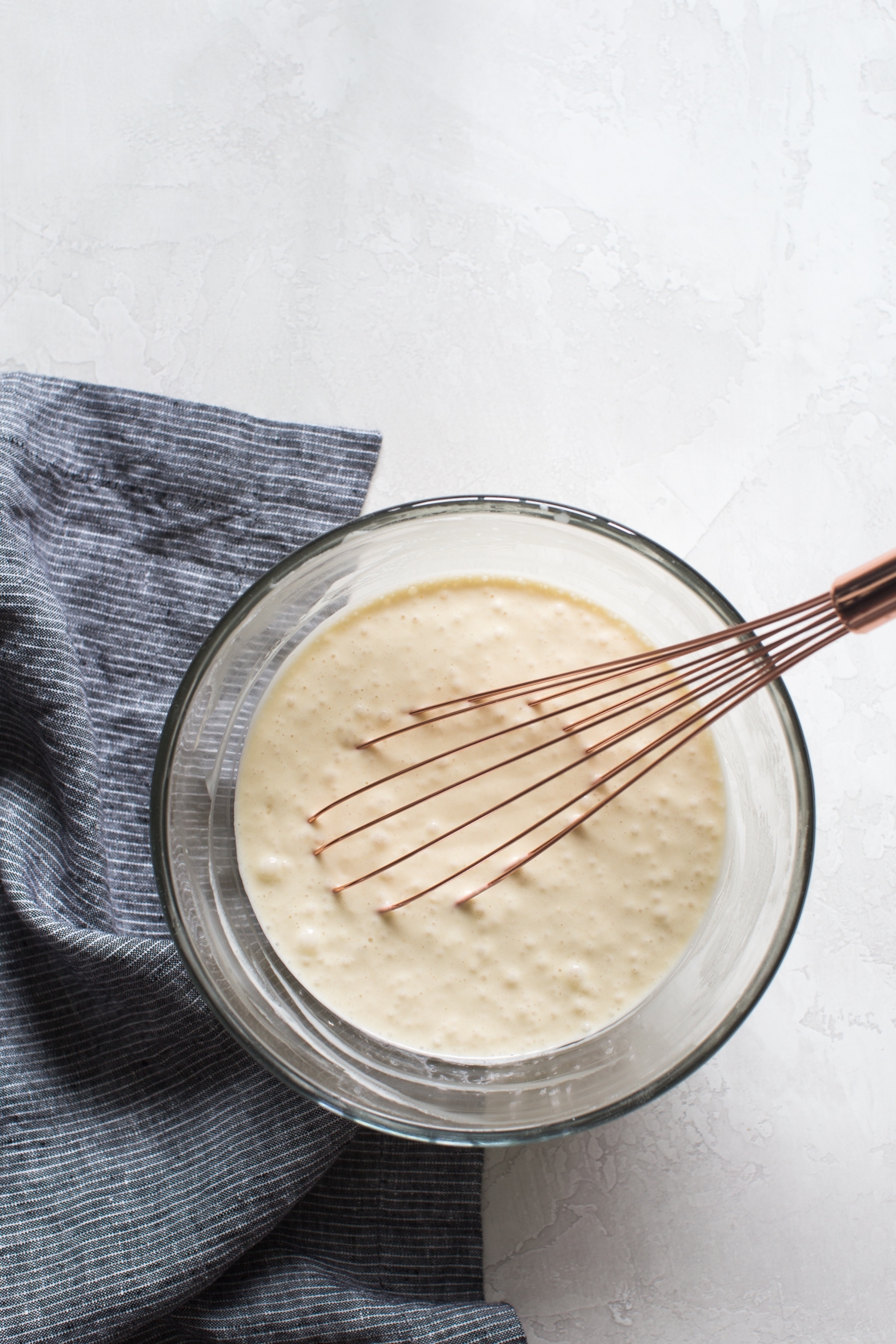 Crème Fraîche Pancakes with Bananas, Blueberries and Toasted Hazelnuts
Yield 4 servings
Ingredients
1 1/2 cups all purpose flour
3 tablespoons sugar
2 teaspoons baking powder
1 teaspoon fine grain sea salt
1 cup whole milk
3/4 cup crème fraîche (learn how to easily make this at home here)
2 eggs
1 1/4 teaspoon pure vanilla extract
Melted butter, for greasing the skillet
Toppings:  maple syrup, sliced bananas, fresh blueberries, chopped toasted hazelnuts (no skins)
Instructions
Add flour, sugar, baking powder and sea salt to a large bowl, whisking to combine.  In a medium bowl, whisk together milk, crème fraîche, eggs and vanilla.  Pour the wet ingredients into the dry ingredients, and mix just until combined (you'll still see a few lumps).  If you've got the time, let the batter rest for 30 minutes.
While the batter is resting, preheat a cast-iron skillet over medium-high heat or an electric griddle to 375°F. Brush the skillet lightly with melted butter. Using a ladle, pour pools of batter on the hot skillet. I can get 3 pancakes on a 12-inch skillet or 6 on a rectangular electric skillet. Adjust the size of your pancakes based on taste (I like mine not too small, but not too big). When the pancakes have bubbles on top and are slightly dry around the edges, about 1 to 2 minutes, flip over. Cook on the other side for an additional minute, until golden. Repeat with the remaining batter. You can keep the finished pancakes on a baking sheet in the oven at 175°F covered with a clean kitchen towel.
To serve, top each stack of pancakes with sliced bananas and blueberries.  Finish with a drizzle of maple syrup and a scattering of toasted hazelnuts.  Enjoy warm!
40