Happy Holidays everyone!! If you're looking for a new, delicious cookie recipe to try this Holiday season, then you simply must make these Peanut Butter and White Chocolate Cookies spiked with a little white miso. They're sweet, salty and perfect with a chilled glass of milk.
This post may contain affiliate links.
This recipe is a mash up of two that I've had bookmarked: Miso White Chocolate Chip Cookies by A Cozy Kitchen and Peanut Butter-Miso Cookies by the New York Times. Both recipes use white miso, a sweet miso that works really well in desserts. I love cooking with miso, so I just had to give these a try.
My cookie recipe starts with butter, white sugar and brown sugar creamed in a stand mixer. To that, you add chunky peanut butter, white miso, and egg and vanilla. The dough is finished with a clattering of white chocolate chips. Before heading to the oven, these cookies are rolled in turbinado sugar and topped with black and white sesame seeds.
With you each bite you'll get peanut butter at first, followed by a salty note from the miso. The white chocolate chips provide pops of vanilla sweetness while the turbinado sugar crust adds a crystalline crunch. If you love peanut butter cookies, then definitely give these a go. Continue reading for the recipe.
The one adventurous ingredient in this recipe is white miso. You can find white miso online or at an Asian grocery store, and I've started seeing it pop up at regular grocery stories as well. Just make sure you get white miso as red or brown miso would be too strong for this recipe.
The black and white sesame seeds are an optional addition here. They don't add a lot of flavor, and are mainly just to look pretty ;). But, the turbinado sugar is a must. These cookies are on the softer/chewier side, so the crunchy sugar really adds a nice, contrasting texture.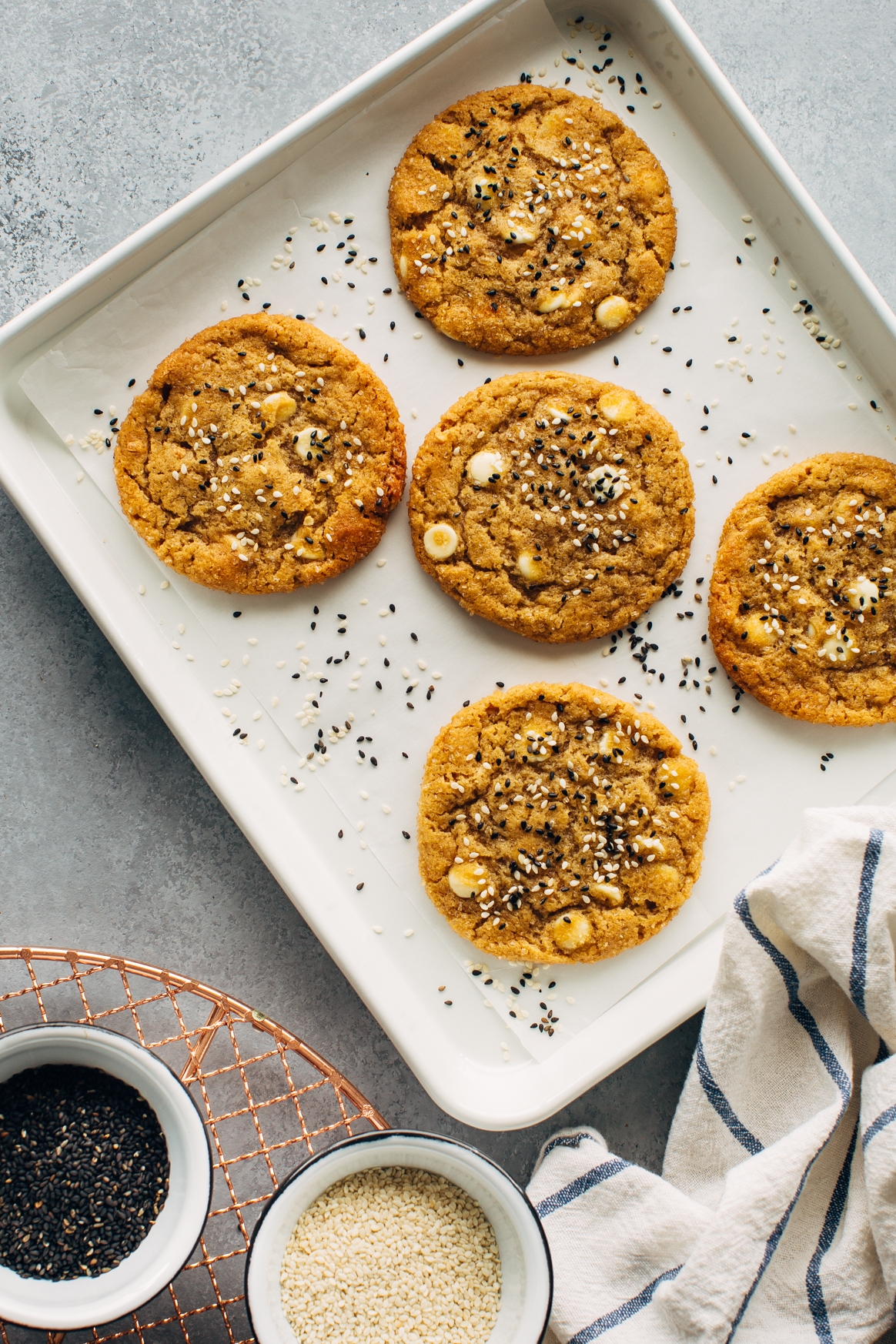 Keep in mind that the cookie dough needs to chill in the fridge for at least 2 hours before baking to help let all the flavors mix and mingle. If you want to make these for Christmas, I'd recommend making the cookie dough on Christmas Eve.
Peanut Butter and White Chocolate Chip Cookies with Miso
Ingredients
1 3/4

cups

(225 grams) all purpose flour

3/4

teaspoon

baking soda

1/2

teaspoon

baking powder

1/4

teaspoon

fine grain sea salt

1/2

cup

(1 stick) unsalted butter, at room temperature

3/4

cup

(165 grams) light brown sugar

1/2

cup

white sugar

1/3

cup

white miso paste

1/4

cup

chunky peanut butter*

1

large egg

1

teaspoons

vanilla extract

6

ounces

white chocolate chips

1/2

cup

turbinado sugar, plus more as needed

Black and white sesame seeds, for topping (optional)
Instructions
Add flour, baking soda, baking powder and salt to a medium bowl, whisking to combine. Set aside.

In the bowl of a stand mixer fitted with the paddle attachment, beat butter, light brown sugar and white sugar at medium speed until light and fluffy (about 5 minutes). Add miso and peanut butter, and continue to mix for 1 minute more, scraping down the sides of the bowl as needed. Add egg and vanilla extract, and mix until just combined. Add flour mixture in 3 batches, each time mixing on low until just combined. Stir in white chocolate chips. Transfer cookie dough to a container, cover and let chill for at least 2 hours (or up to 1 day).

Preheat an oven to 350°F and set a rack to the middle position. Line a rimmed baking sheet with parchment and set aside.

Place turbinado sugar in shallow bowl. Scoop up about 2 tablespoons of cookie dough, then roll in between your hands into a ball. Place the ball in the turbinado sugar, and roll around until evenly coated. Slightly flatten the ball, then place on the prepared baking sheet. Repeat with remaining cookie dough, placing each flattened ball about 2 inches apart. Sprinkle each evenly with black and white sesame seeds.

Bake until the cookies are golden brown at the edges (15 to 17 minutes). Let the cookies cool on the baking sheet for 5 minutes, then transfer to a cooling rack. Store cookies in a covered container at room temperature for up to 5 days.
Notes
* I used a chunky, natural peanut butter here.  It didn't have any added sugars, and I made sure to stir it up well before measuring.
Tried this recipe?
Tag @brandiego on Instagram so I can check it out!
Happy Holidays from Brandon, Jorge, TiVo and Federico!! We hope your celebrations are filled with plenty of delicious treats. I've got one more recipe to share in 2019, and then on to the New Year!
If you're looking for other cookie recipes, check these out: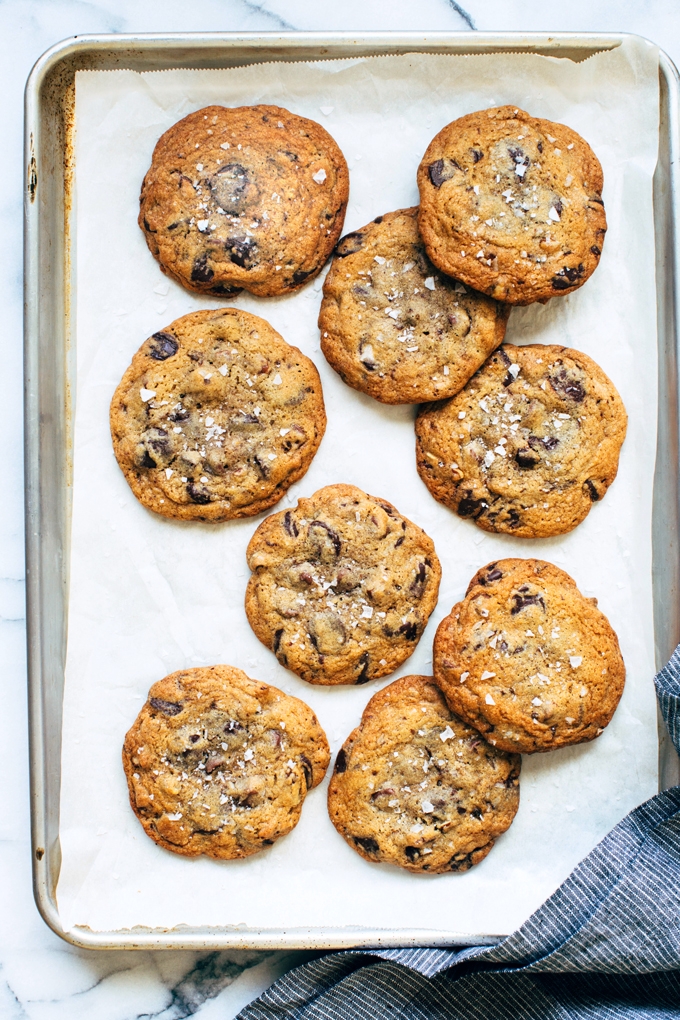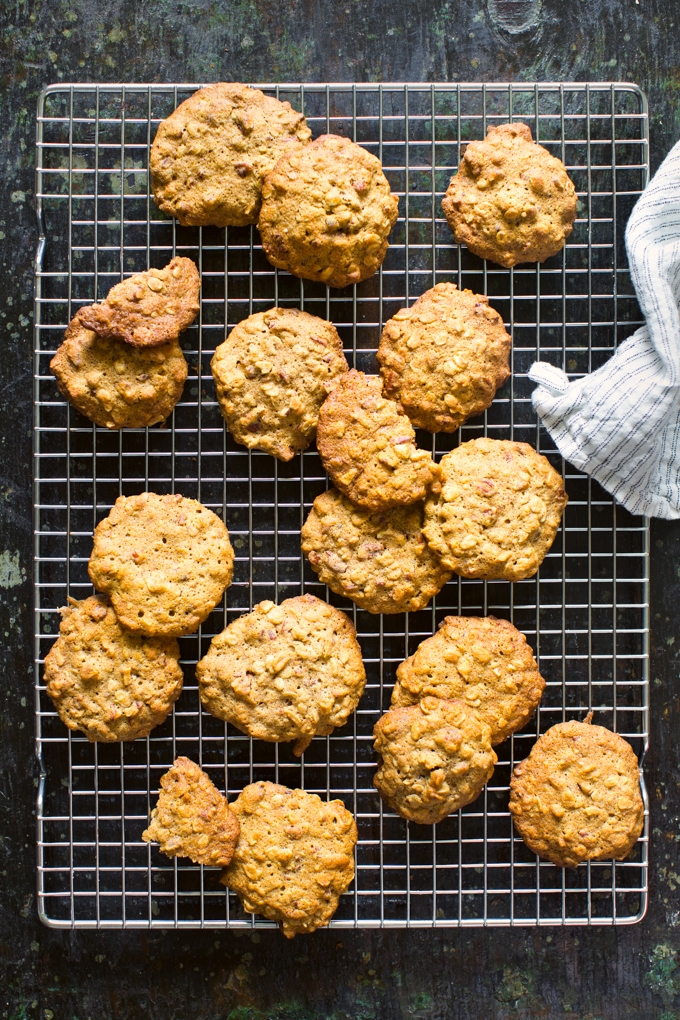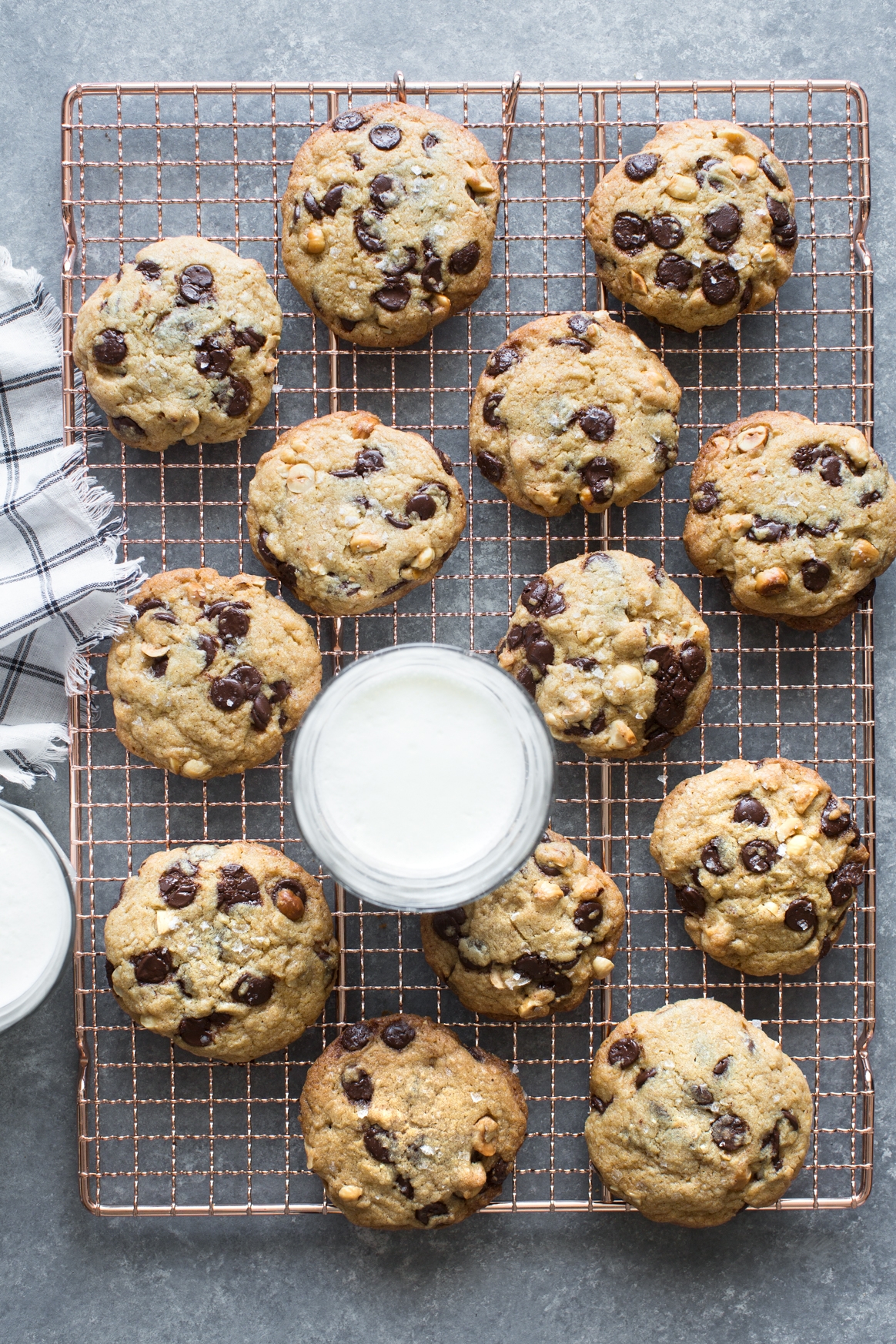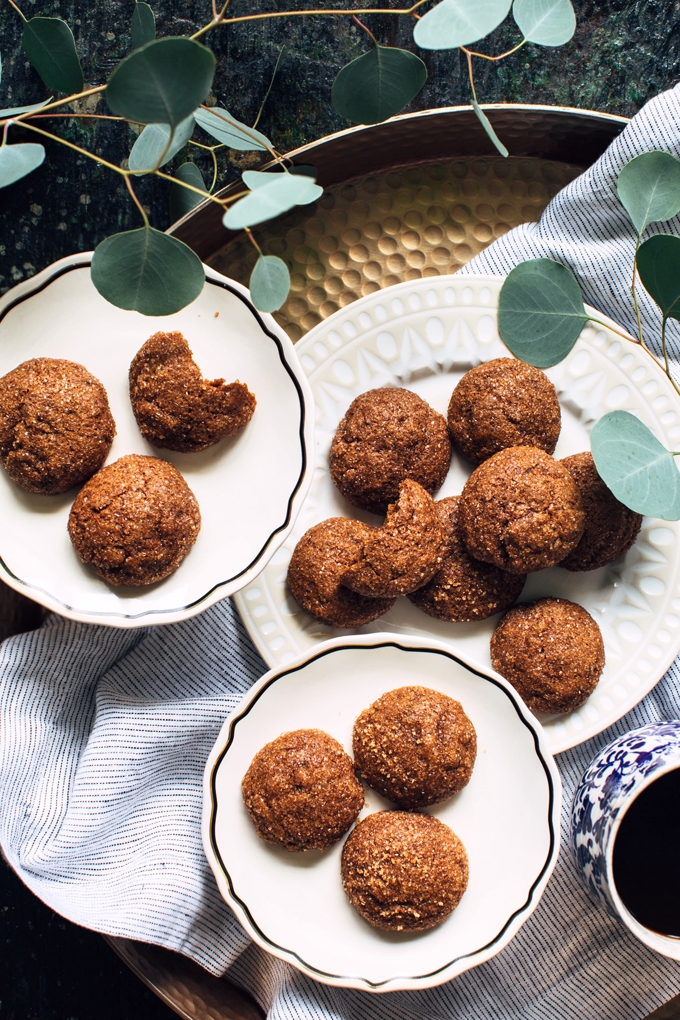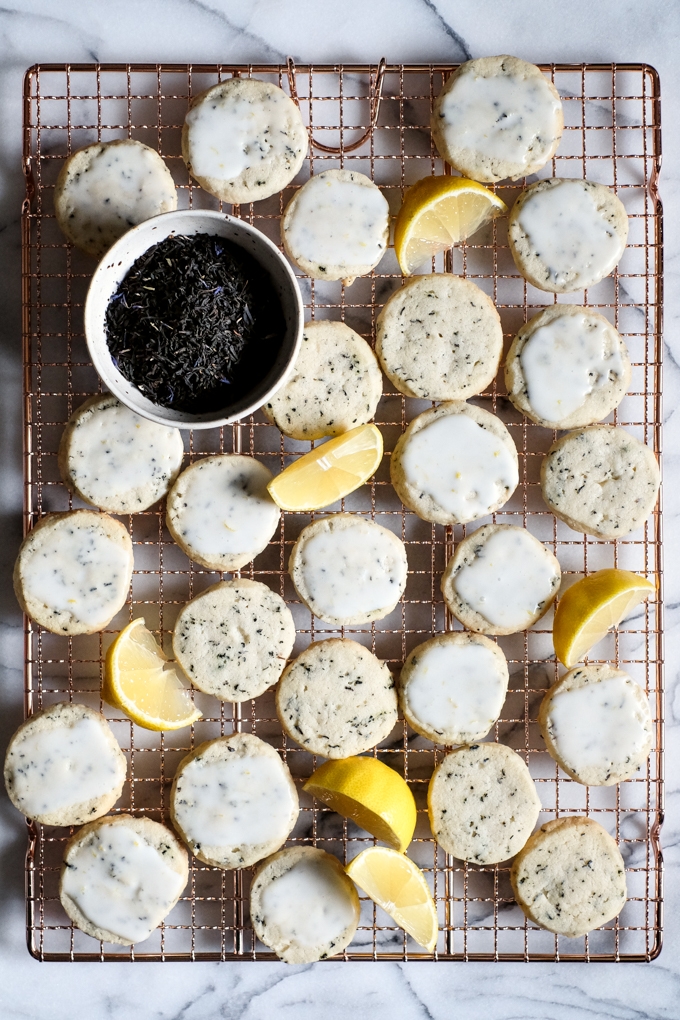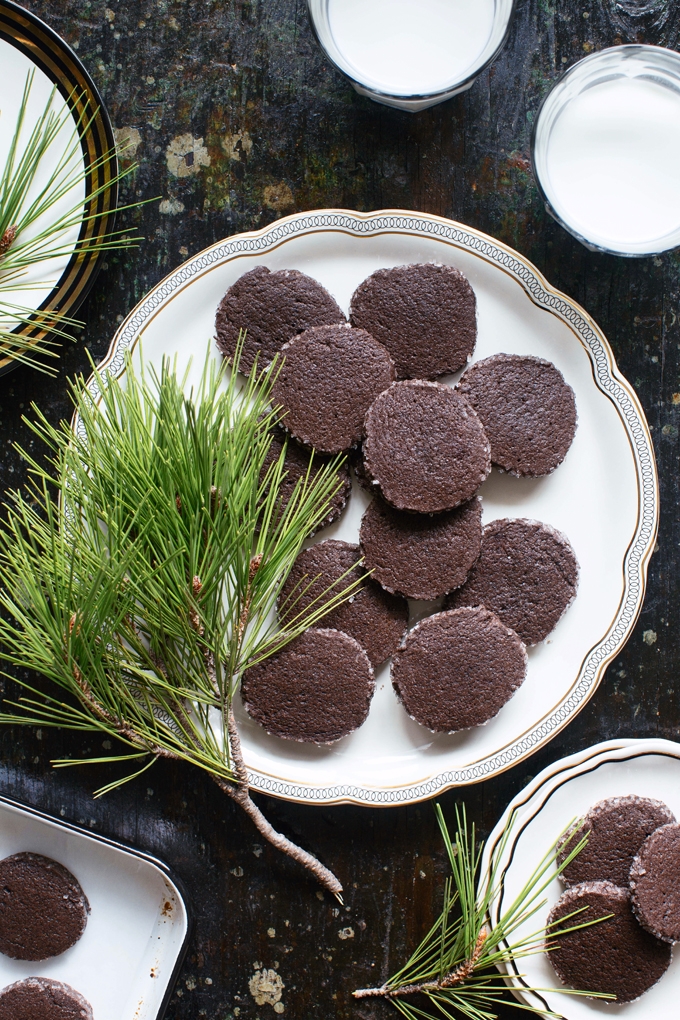 30