Made with just 4 ingredients, this Spicy Aioli recipe packs some major heat.
This post may contain affiliate links.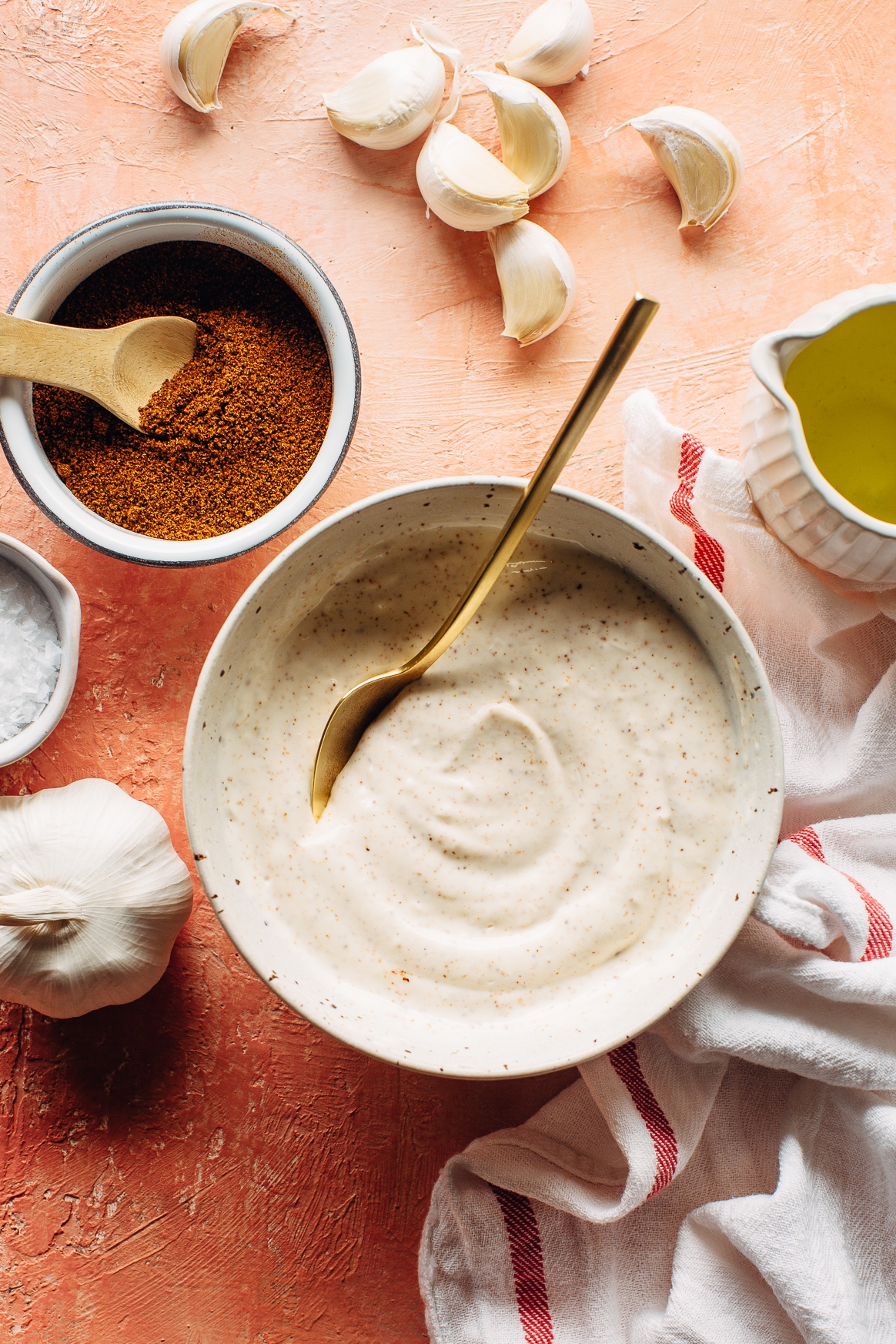 The fire in the recipe comes from ground cayenne pepper and freshly grated garlic. Cayenne pepper can vary greatly in heat level, depending on how fresh it is. So a new jar of cayenne pepper will be very spicy compared to one that's been sitting in your pantry for several months. Definitely prepare this aioli to taste!
I like to start with just 1/2 teaspoon of ground cayenne, and then add 1/4 teaspoon until the aioli is spicy enough. It should taste fiery, but bearable. This sauce works well with fried foods (especially fried chicken!), beef, and starchy vegetables. Continue reading for the recipe.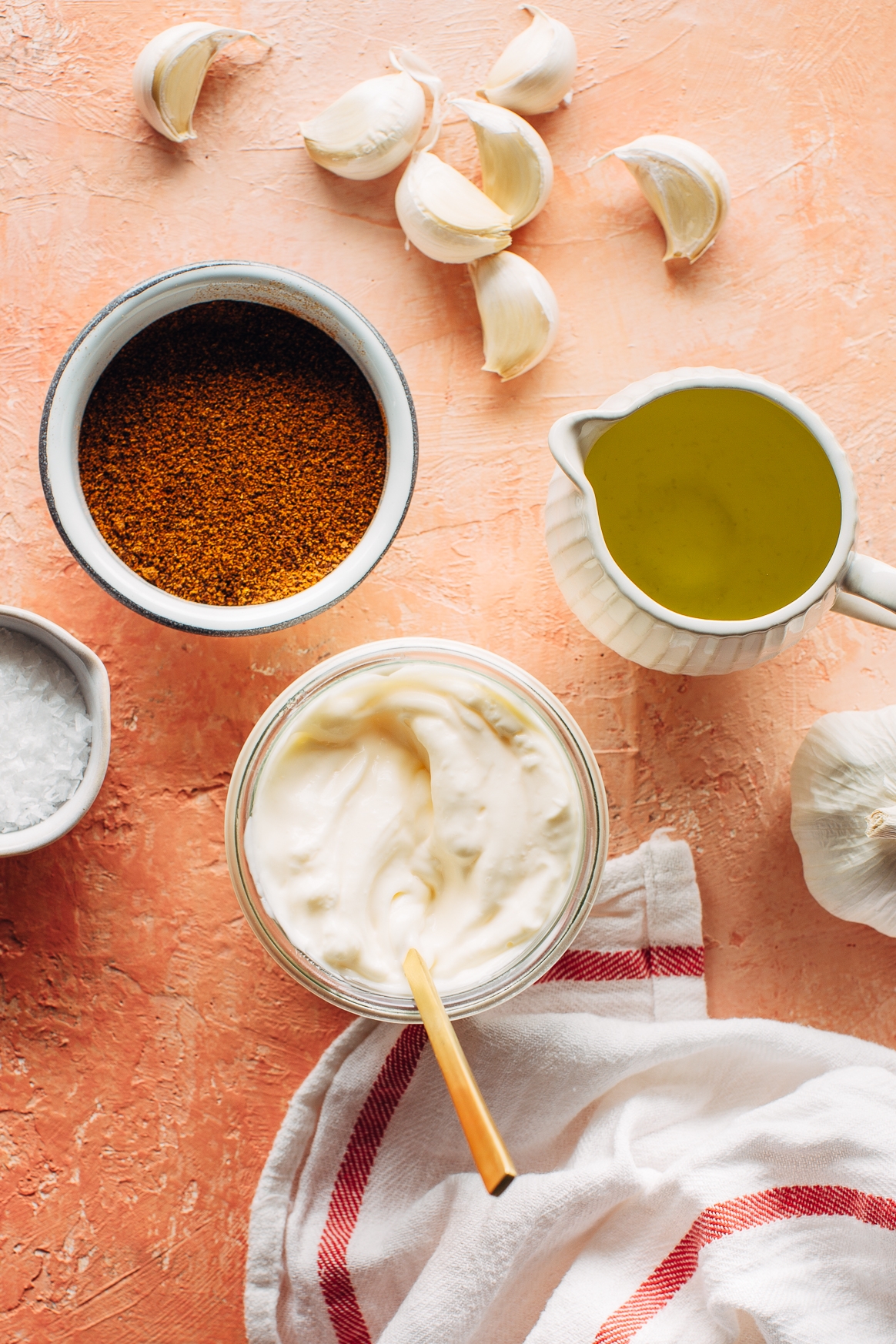 How to Make Spicy Aioli?
To make Spicy Aioli, stir together mayonnaise, grated garlic, salt, pickle juice and cayenne pepper, then season to taste with additional salt and cayenne. Ground cayenne pepper is the best spice to use here, because it adds a nice, clean heat.
With each of my aioli recipes, I like to add a little acid to balance things out. In this recipe, I am using dill pickle juice. That's the juice from a jar of dill pickles! If you don't have this on hand, try fresh lemon juice.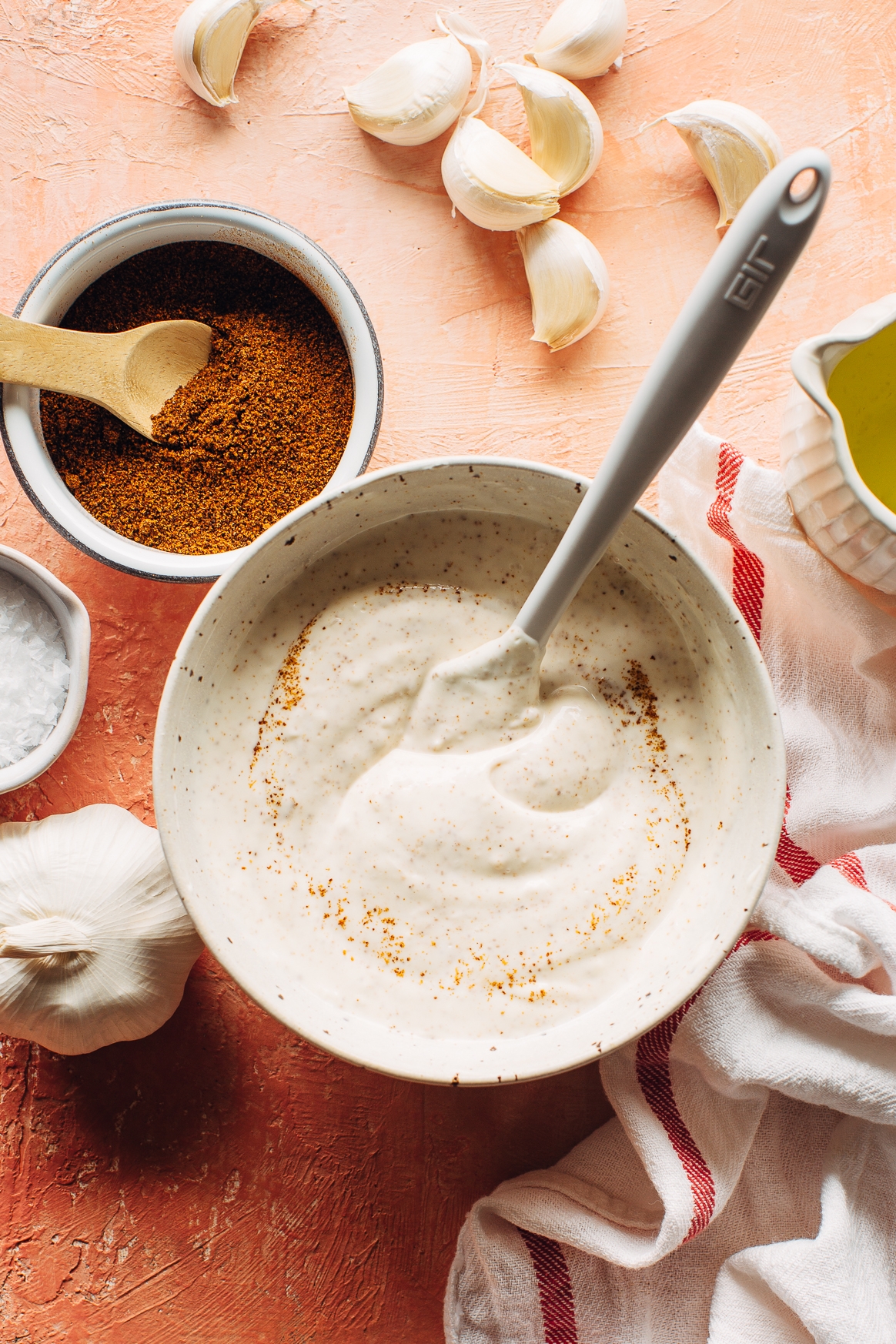 Here are some of the ways I like to use this Spicy Aioli:
Serve it with roasted potatoes, butternut squash or broccoli.
Slather it on a fried chicken sandwich or a fried fish or shrimp sandwich.
Drizzle it over chili cheese fries.
Dress a burger or beef sandwich with it.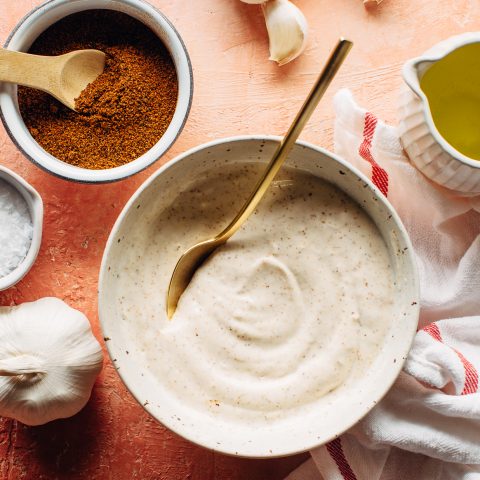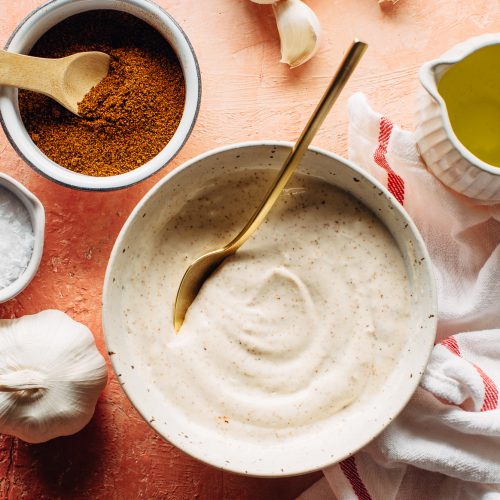 Spicy Aioli Recipe
Ingredients
1

cup

store-bought mayonnaise*

1

tablespoon

dill pickle juice (from a jar of dill pickles)

1/2

teaspoon

cayenne pepper, plus more to taste

1

garlic clove, finely grated

Kosher salt
Instructions
Add mayo, dill pickle juice, cayenne pepper and garlic to a medium bowl, whisking to combine. Season to taste with salt and more cayenne pepper.

Cayenne pepper can vary greatly in heat (depending on how fresh it is), so start with just a 1/2 teaspoon. Add 1/4 teaspoon at a time until the aioli is very spicy, but bearable. I ended up using a total of 1 teaspoon for this batch. Store aioli in fridge for up to 2 weeks.
Tried this recipe?
Tag @brandiego on Instagram so I can check it out!
Here are my other aioli recipes on Kitchen Konfidence: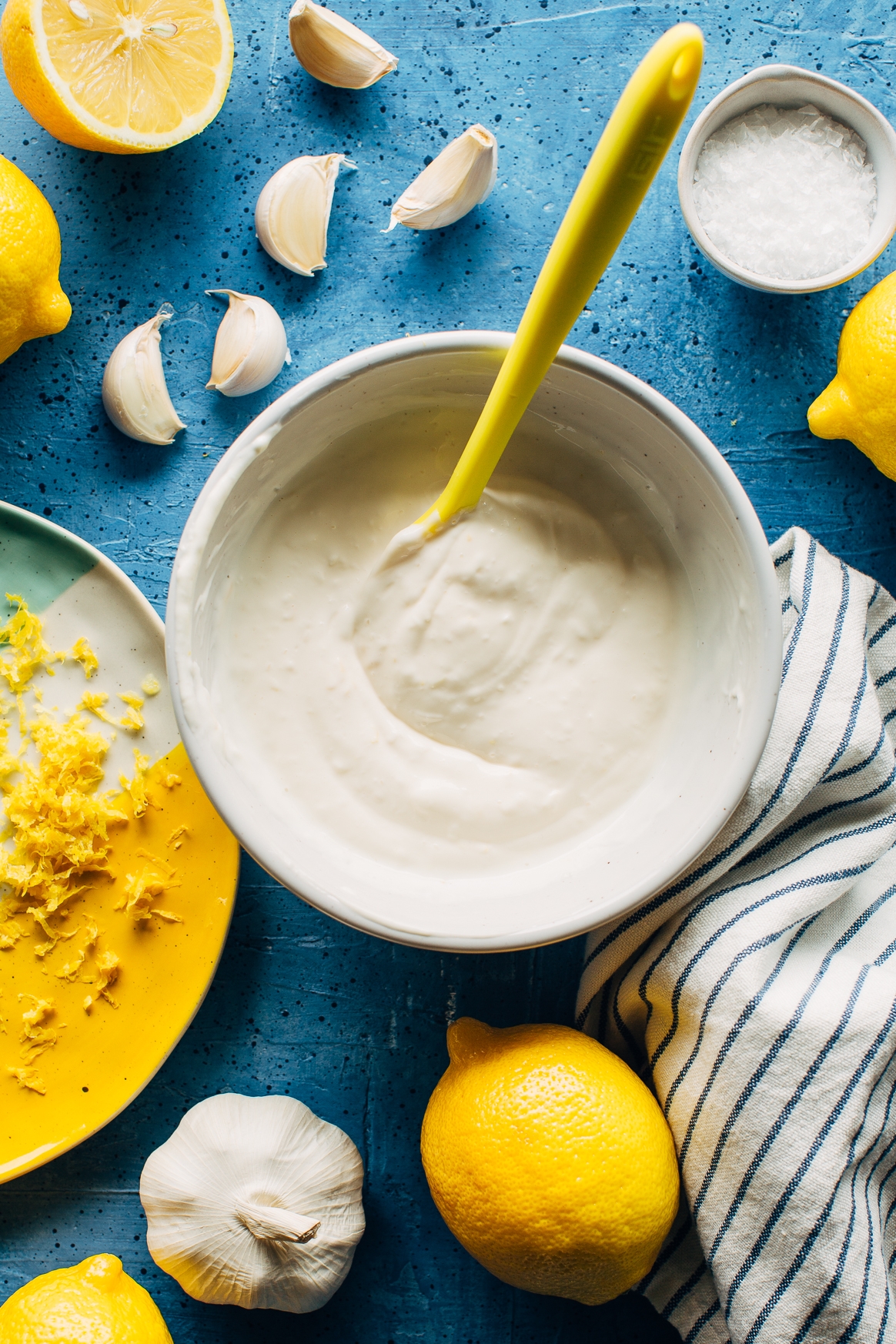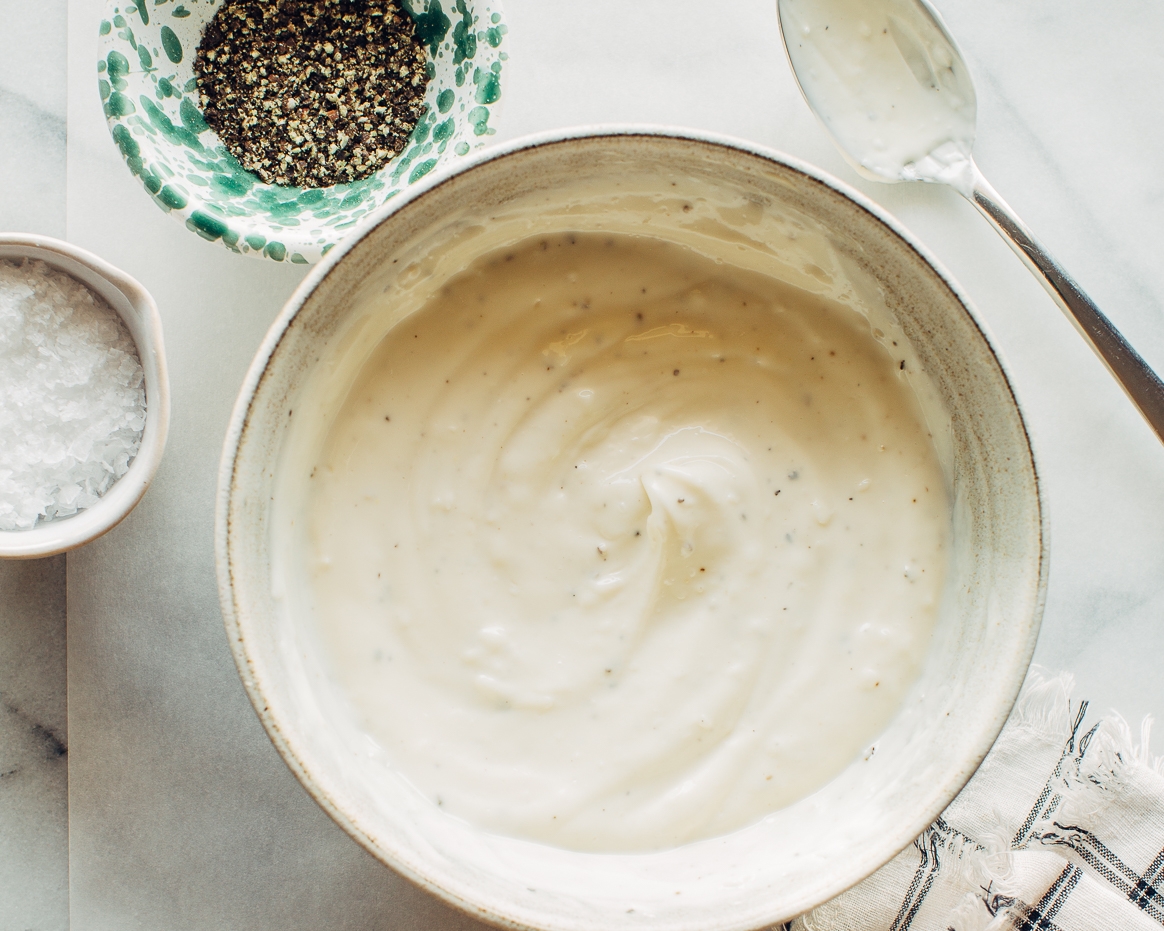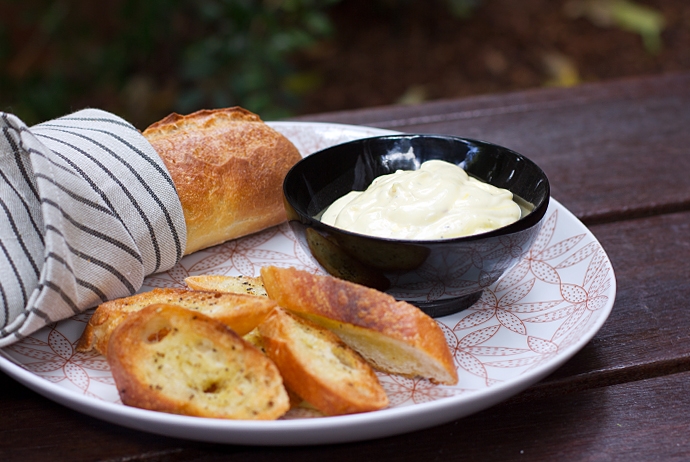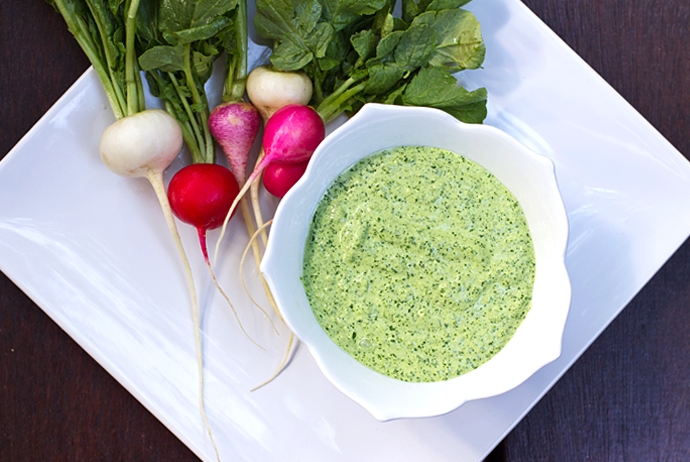 48