In addition to my Instant Pot Carnitas, these Slow Cooker Black Beans have been a staple at our house this year. And to be honest, they're so delicious and couldn't be easier to make!
This post may contain affiliate links.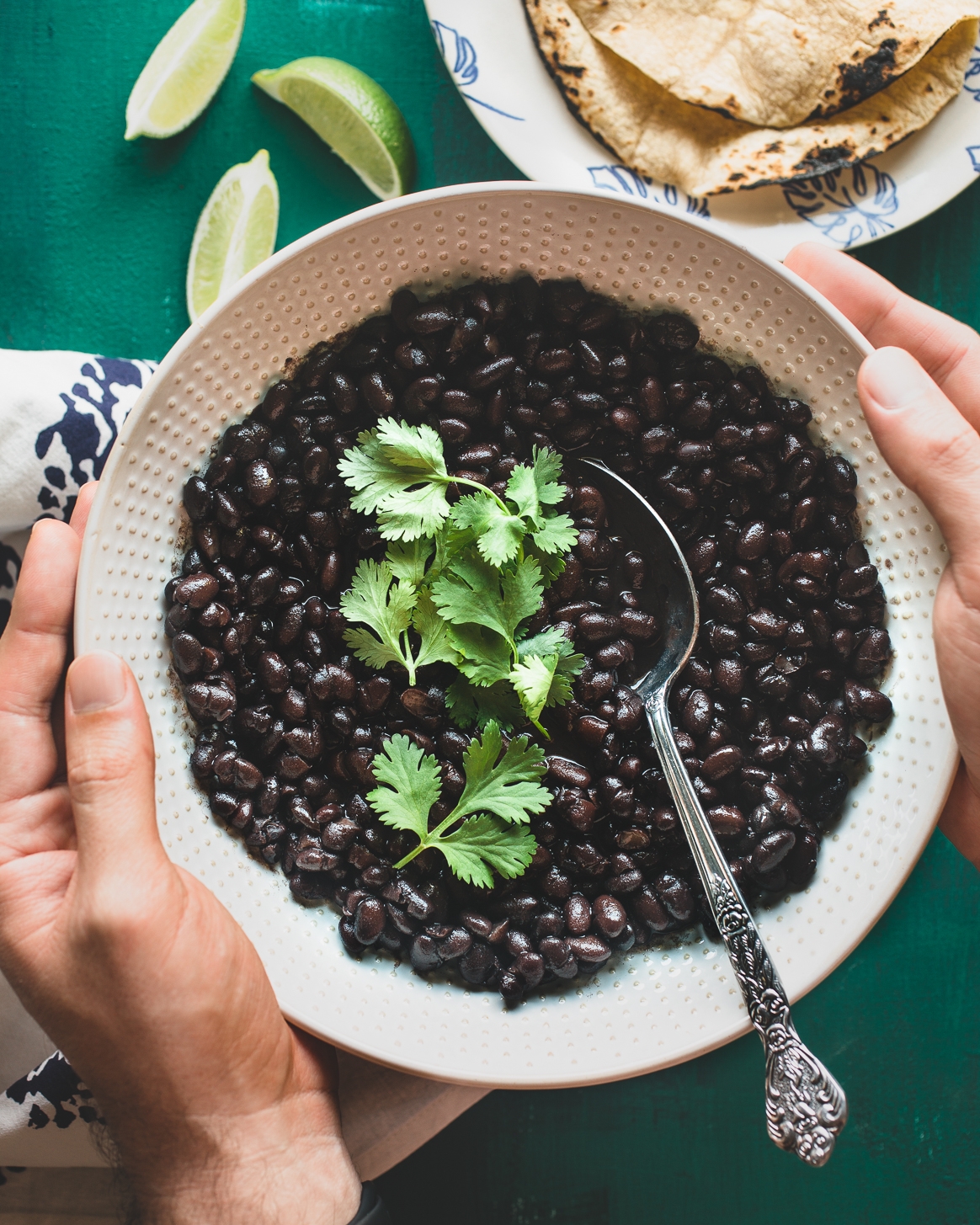 Jorge is originally from Chiapas, the southernmost state in Mexico, and in that region, black beans are preferred over pinto beans. So we've always got black beans, canned or dried, in the house.
Dried beans do require a lot more effort to cook compared to just opening a can, but I really love the flavor and texture of beans that have been prepared from dry. And there is one tool that takes all the effort out of cooking dried beans: the slow cooker.
You simply place all in the ingredients in the slow cooker, and cook on high for 4 hours, stirring from time to time. No soaking or pre cooking required! The finished black beans are well-seasoned and have a perfect, creamy texture. Continue reading for the recipe.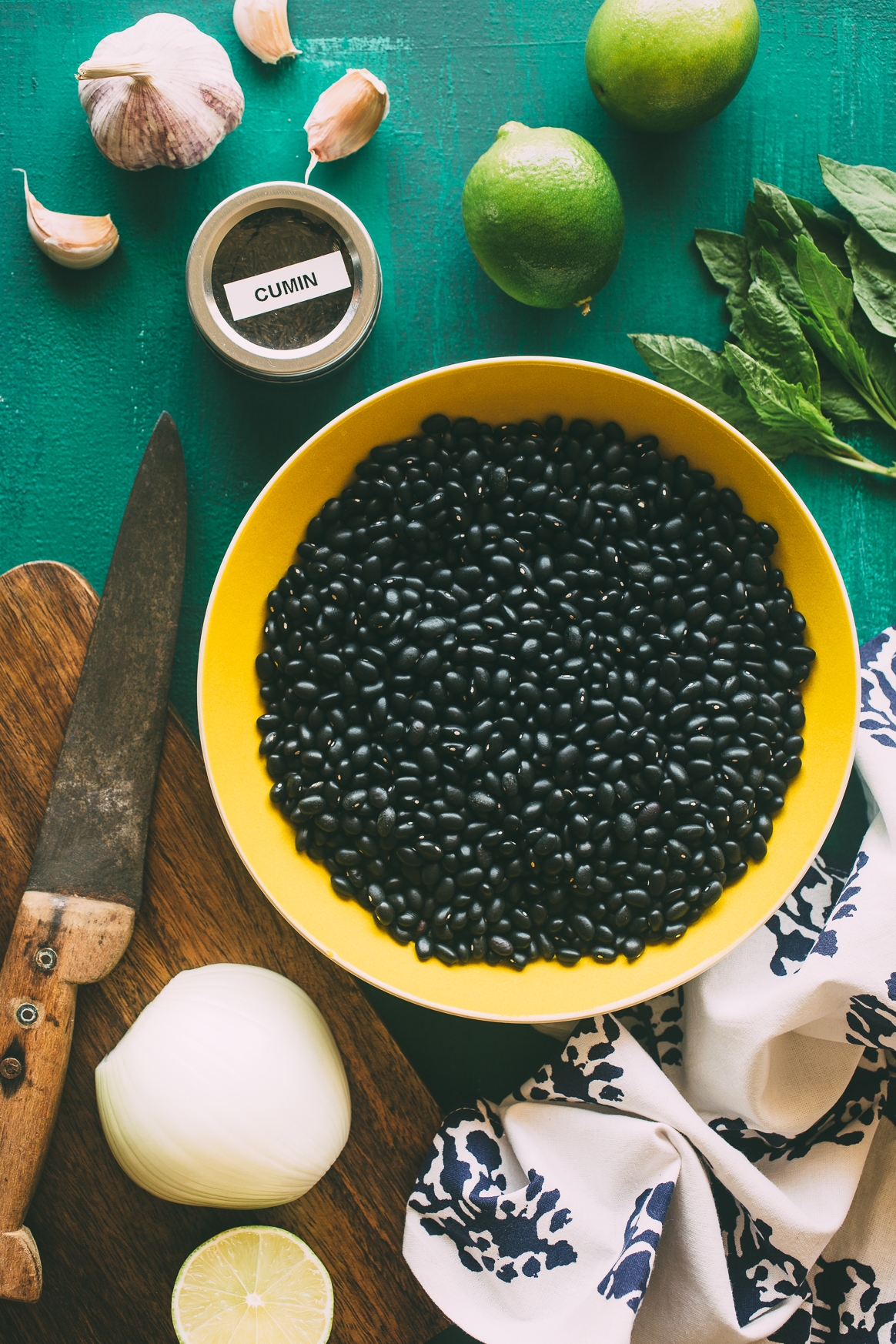 How to Cook Dried Black Beans?
You can cook dried black beans on the stovetop, in a pressure cooker or in a slow cooker. Of the three methods, I personally prefer using a slow cooker, because you don't need to presoak the beans and I find they consistently have a better texture.
I have tried cooking dried black beans in an Instant Pot a number of times, and results were varied. The slow cooker takes longer, but I find that I'm always happier with the black beans in the end.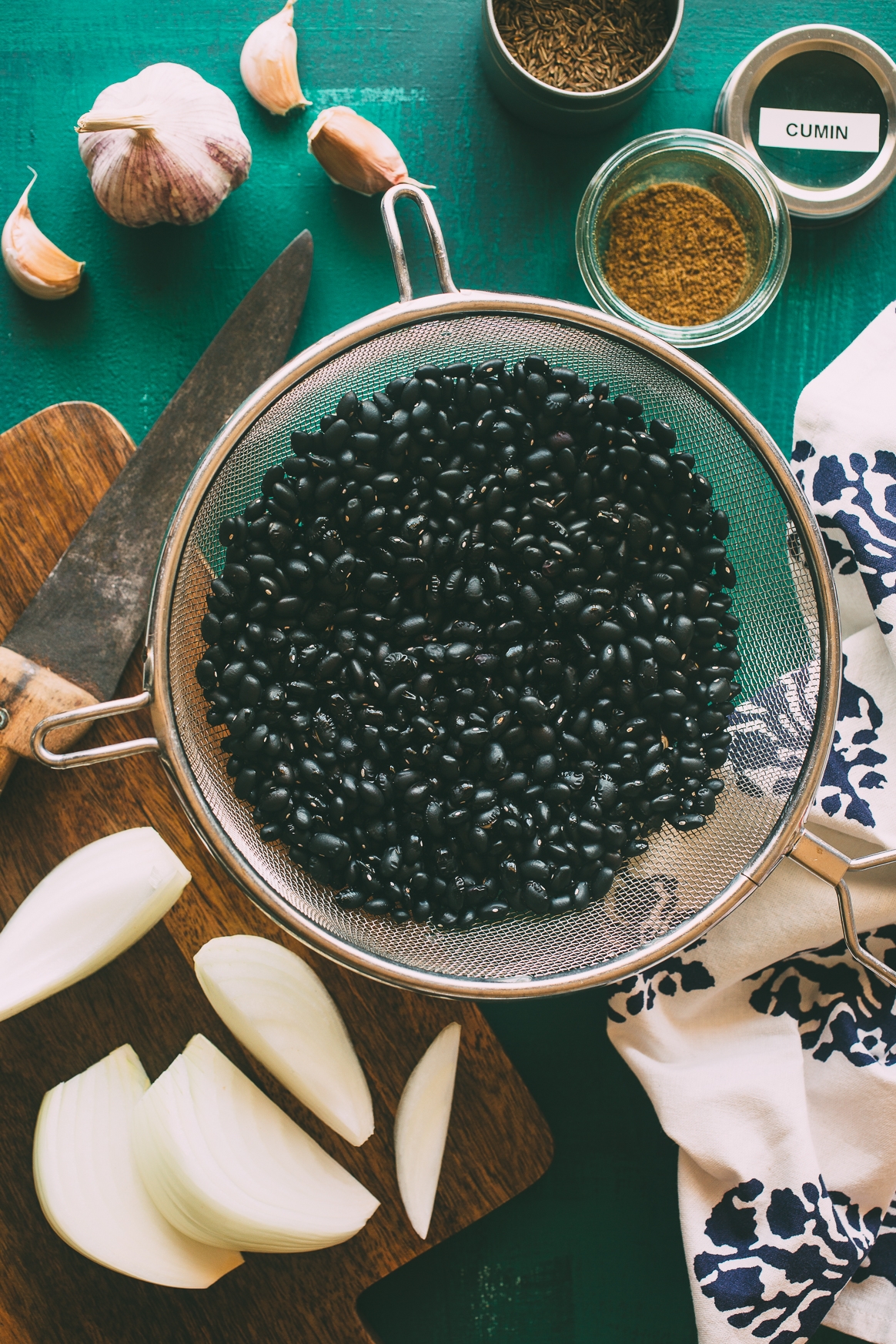 How to Cook Black Beans in a Slow Cooker?
Here's how I like to make black beans in a slow cooker. I start by rinsing 2 cups of dried black beans, and then placing the beans in a slow cooker with onion, garlic, ground cumin and epazote (optional and more about this below). I then let the beans cook on high for 4 hour, stirring once or twice to ensure even cooking. At this point, I like to fish out all of the aromatics and season the beans with salt, pepper and lime juice. It's that easy!
What is Epazote?
Epazote is the one ingredient in this recipe that you may be unfamiliar with, and I only really learned about it from Jorge and his family's recipes! Epazote is an herb that's native to Mexico and Central America that can be found both fresh and dried.
This leafy green herb has a pungent aroma. To be honest, I really don't like the smell, because I think it smells like gasoline. But when used in cooking, it really adds a distinct flavor to the dish that's hard to explain.
I like to think of it like a bay leaf. It's hard to pinpoint what a bay leaf adds to a dish, but you'd notice if it was missing. There's nothing else that tastes like epazote, so if you can't find it, just don't use it here. The beans will still be delicious.
OH and I almost forgot to mention one of the most important benefits of epazote! In addition to helping with digestion and stomach cramps, epazote can help alleviate gas and bloating. So it's a perfect partner for beans!
Slow Cooker Black Beans
Ingredients
2

cups

dried black beans, rinsed and picked over for small rocks

4

cups

water

1/2

medium yellow onion, cut into wedges

3

garlic cloves

1

sprig fresh epazote (optional)

1

teaspoon

ground cumin

Kosher salt

Juice of 1/2 lime, plus more to taste

Freshly ground black pepper
Instructions
Place black beans, water, onion, garlic, epazote, cumin and 3/4 teaspoon kosher salt in a slow cooker, stirring to combine. Cook on high for 4 hours, stirring once or twice.

Using tongs, remove and discard the onion, garlic and epazote. Stir in lime juice, then season to taste with salt, pepper and more lime juice.
Tried this recipe?
Tag @brandiego on Instagram so I can check it out!
10