With 2020 coming to a close in a just a few days, I wanted to share this collection of my most popular recipes throughout the year. If you've made one of these recipes, please comment below!
This post may contain affiliate links.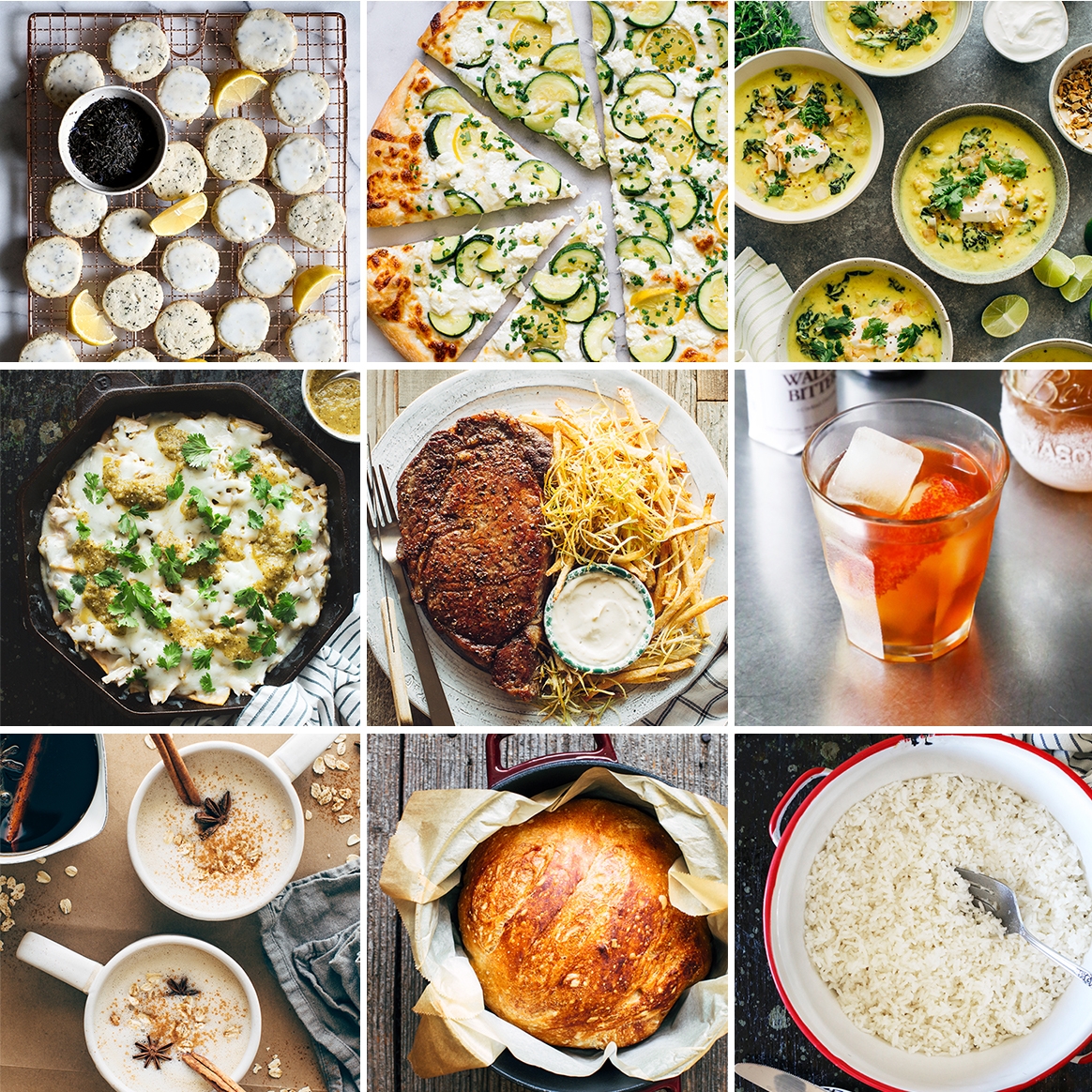 Just a quick note: some of these recipes are from 2020 while others are from previous years. This collection is an overall look of what you all have been cooking from Kitchen Konfidence over these past 12 months.
Before we get to the list, I want to give a big THANK YOU to all of my readers who continue to visit and support Kitchen Konfidence. I just love hearing when you've cooked and enjoyed one of my recipes. It really brightens my day.
I also want to say thank you to the many wonderful brands that continue to sponsor Kitchen Konfidence. I love coming up with fun, creative recipes in partnership with my sponsors, and I hope you all enjoy these recipes as well.
Finally, a huge thanks to my husband Jorge. He's always there to offer feedback while I'm recipe testing, clean up extra dishes after a big photoshoot day, suggest edits before I launch a new article, and to provide so much love and support each day! Thank you, thank you, thank you!
Now, on to my Top 9 of 2020 (in no particular order).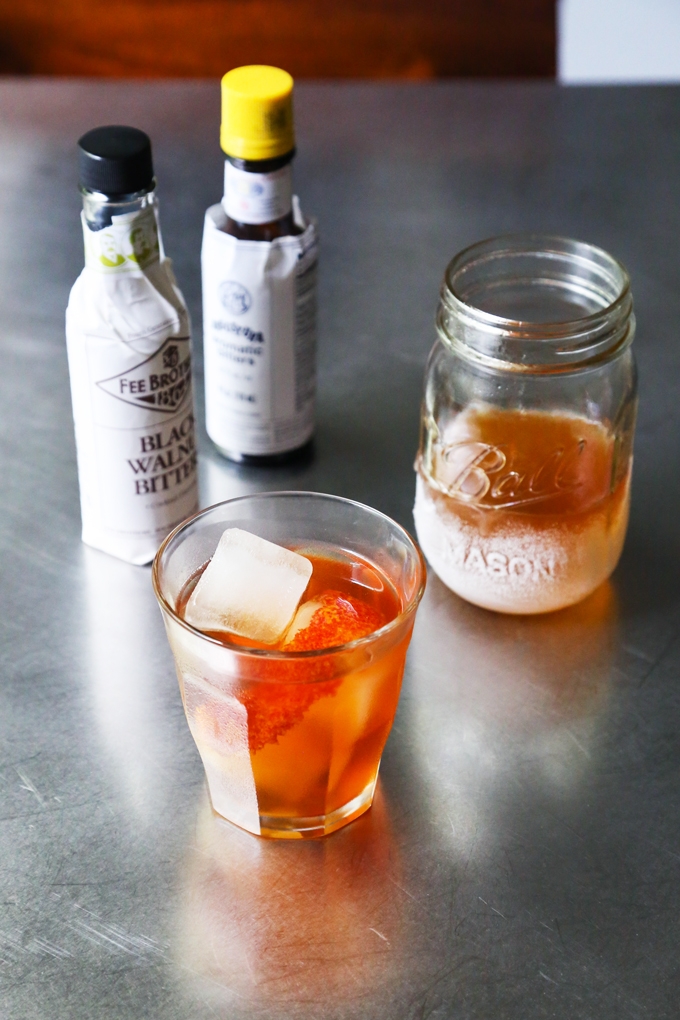 This Brown Butter Old Fashioned is a spirit-forward cocktail made with brown butter-infused bourbon. It's warm, toasty and perfect for sipping. At first, this drink is very strong, but as the ice melts, the sweetness of the bourbon comes through.
If bourbon isn't your thing, then try one of my many other cocktail recipes. This Lemon Verbena Gin and Tonic is a bit of a hidden gem from 2020. You can skip the lemon verbena if you don't have it!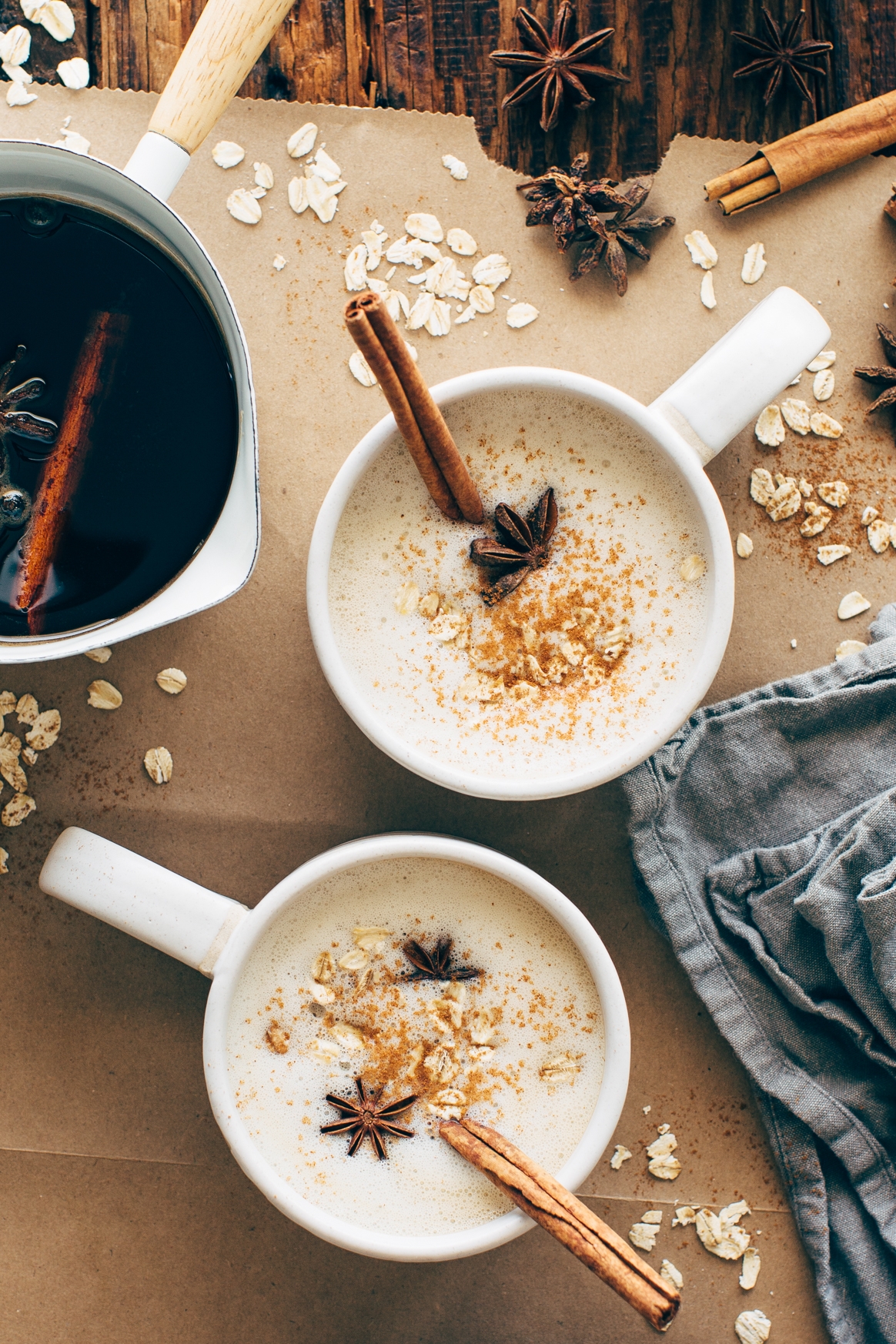 A blend of frothy oat milk, strong brewed coffee and a homemade spiced honey syrup, this Honey Oat Milk Latte is a caffeinated treat you can easily make at home. This recipe makes a good amount of spiced honey syrup, so you can quickly whip up one of these lattes when a craving strikes!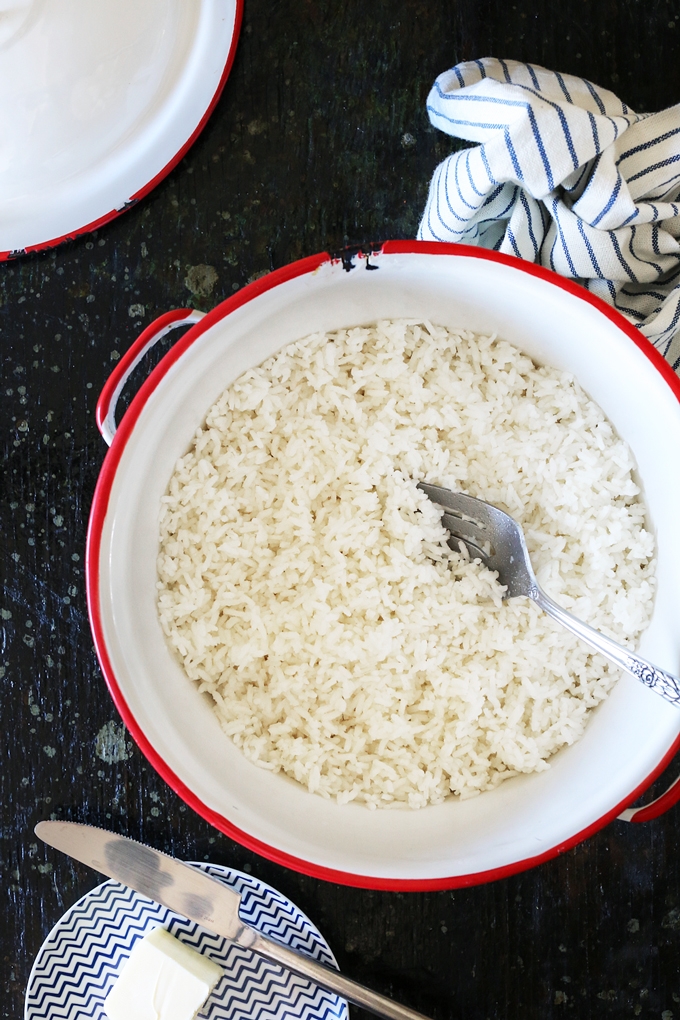 Remember earlier this year when there was a big debate on the best way to cook rice on Instagram? Well let's just say I'm solidly in the camp of Cooking Rice Like Pasta.
This method is simple and foolproof. No worrying about the water to rice ratios of various different types of rice. Just cook it in a big pot of salted water until tender and fluffy!
Bread baking was huge this year. I've got a number of bread recipes on Kitchen Konfidence, but Jeff's No Knead Bread was the most popular of them all! With no special equipment and minimal effort, you can create a delicious and gorgeous loaf of bread.
In addition to no knead bread, I found myself making a lot of focaccia. In particular, this Garden Focaccia. If you want to get a little more hands on with your bread, then definitely give this a try.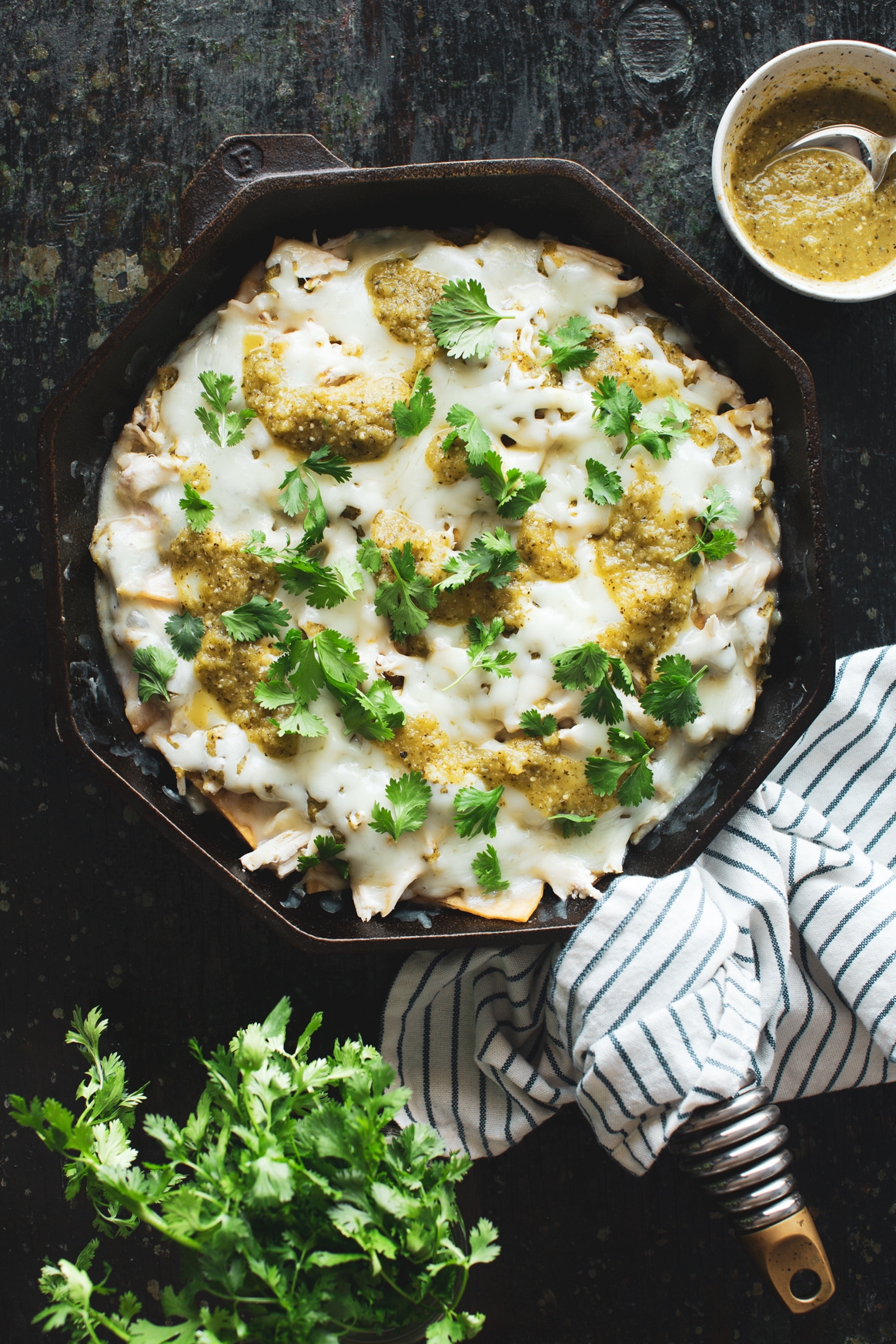 I'm so happy that this recipe has made it into the Top 9, because it's courtesy of Jorge's family in Chiapas, Mexico. Freshly fried tortilla chips are layered with green salsa, cream, shredded chicken and cheese, then baked until melty and bubbly. Each element is homemade, so you can really taste the love in the final dish.
We make Mexican food a lot in our household, so I've got plenty of Mexican Recipes on Kitchen Konfidence. One in particular that I've been cooking a lot this year are these Instant Pot Carnitas.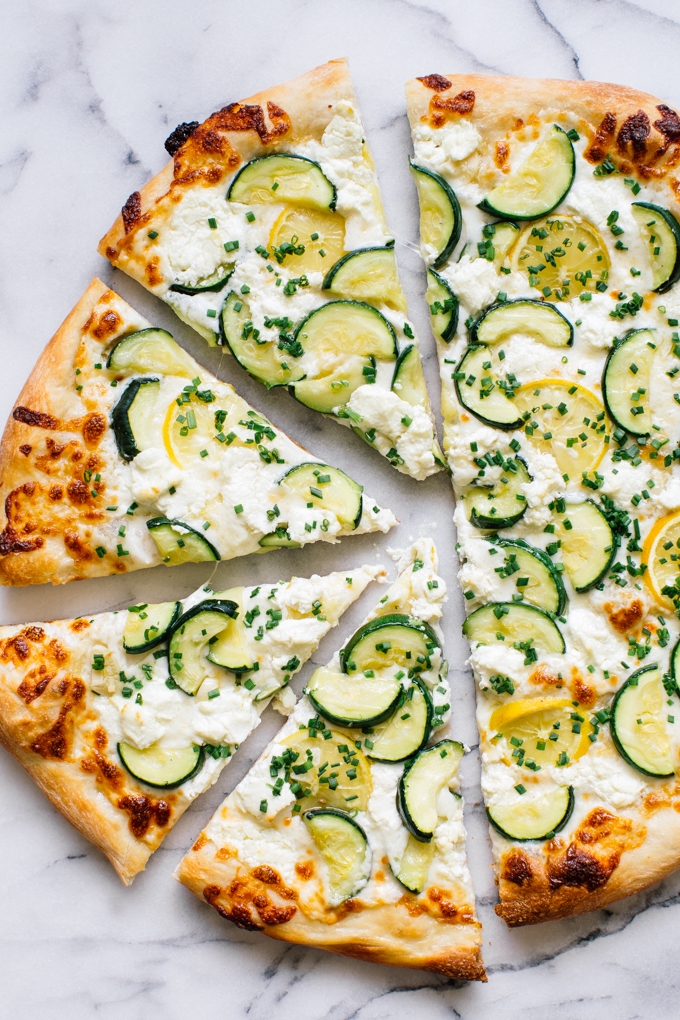 I've got plenty of Pizza Recipes on Kitchen Konfidence, but this Zucchini Pizza seems to be the most popular year after year! Salted zucchini, garlic and lemon top this white pie along with mozzarella and goat cheese. The pizza is finished with a sprinkling of chopped chives. It's bright and punchy with plenty of fresh veggies on top.
I do love this Zucchini Pizza, but I'll have to say that the pizza we make the most is my Kimchi and Bacon Pizza. So. Yum.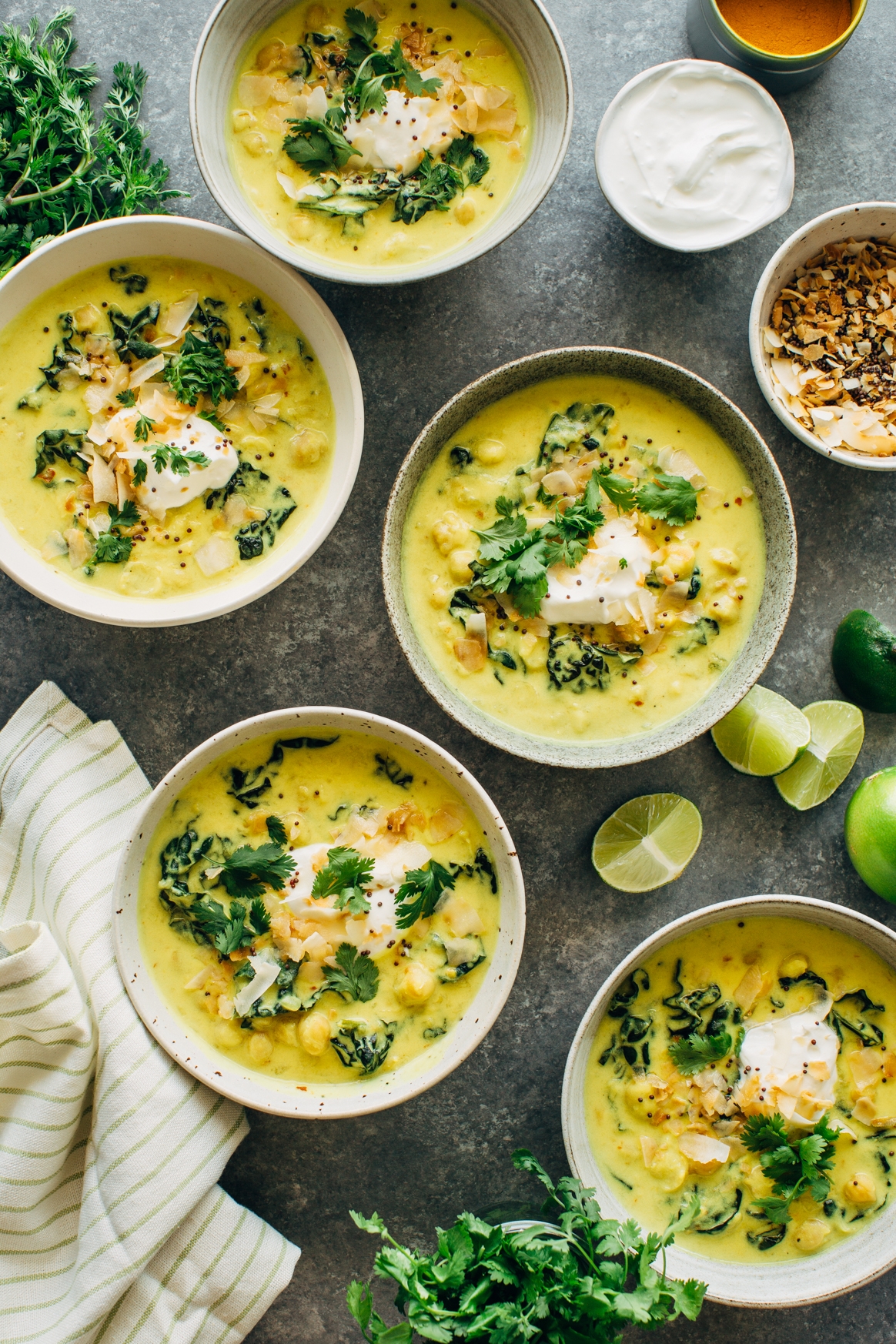 2020 is the year that I fell in love with my Instant Pot. This spiced chickpea stew recipe pairs hearty chickpeas and fresh veggies with a coconut milk-based broth laced with fragrant spices. It's SO easy and comforting.
You can find my other Instant Pot Recipes here. We seriously make the Instant Pot Carnitas like every other week, and the Instant Pot Chicken Curry and Instant Pot Chicken Chili have also made it into our regular rotation.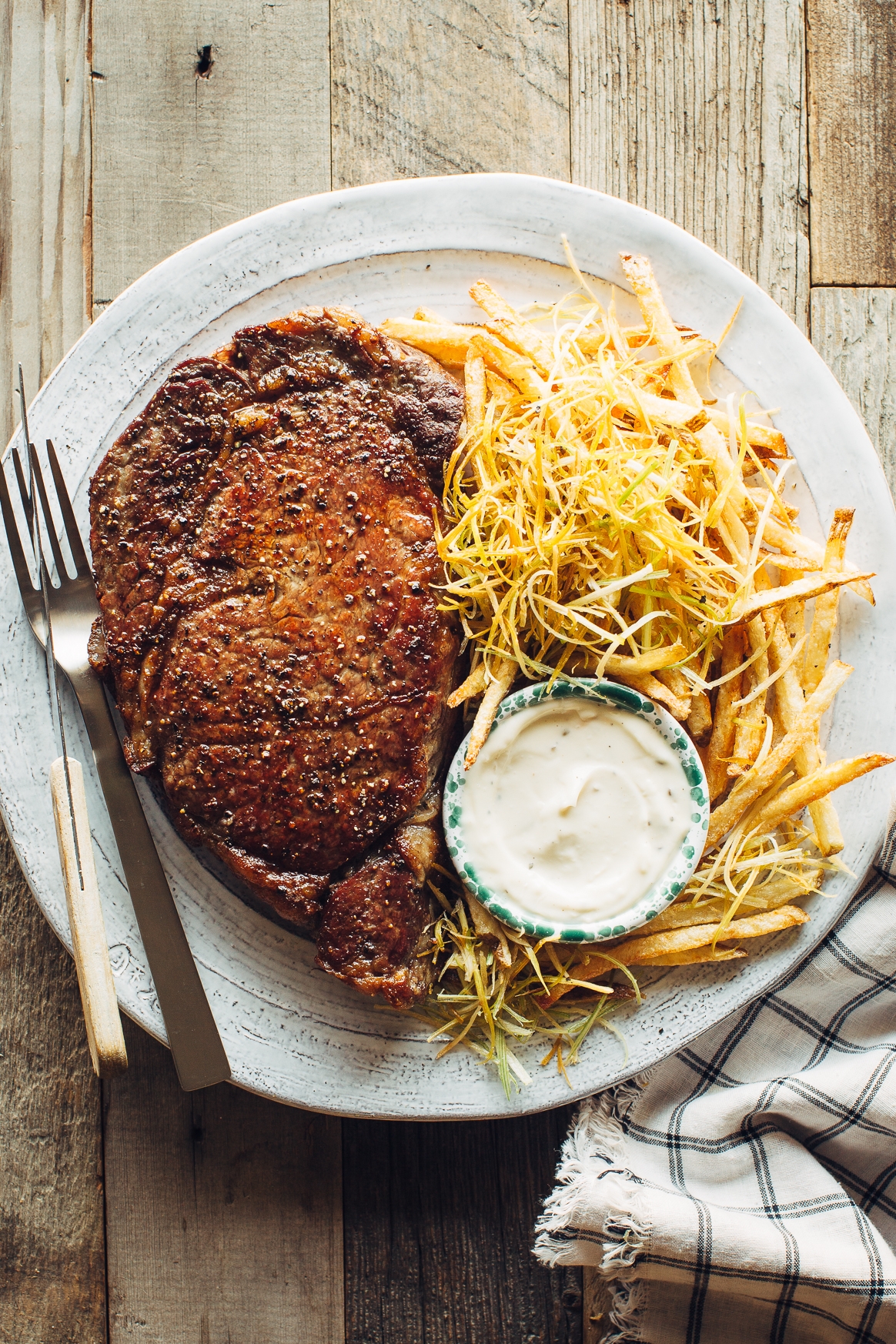 I posted several new aioli recipes this year, but this Easy Truffle Aioli is definitely the favorite. You can make this sauce in a matter of moments and it pairs beautifully with various veggies and meats (like the Steak Frites pictured above!).
If you're looking to learn more about What Is Aioli, then check out this article!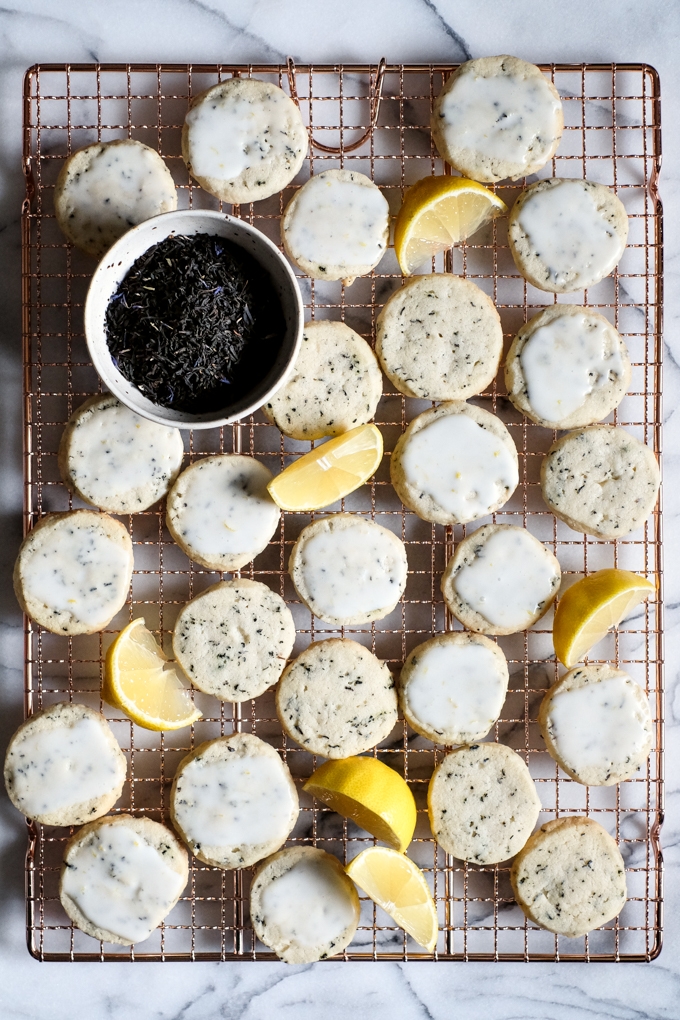 I'm going to close out my Top 9 of 2020 with something sweet: Earl Grey Shortbread Cookies with Lemon Glaze. Earl grey and lemon is a classic pairing, and the two flavors work beautifully in these buttery shortbread cookies.
I've got plenty of Cookie Recipes here on Kitchen Konfidence. Recently, I've gotten a bunch of positive comments on these Small Batch Chocolate Chip Cookies.
Well, that's it! I hope you enjoyed this roundup, and once again, please comment below if you've made one of these recipes. I hope you all have a safe and happy New Year!!
26