Earlier this week, I shared my favorite Basil Pesto Recipe. There are countless ways to use pesto, but this easy Pesto Pasta recipe is one of my favorites.
This post may contain affiliate links.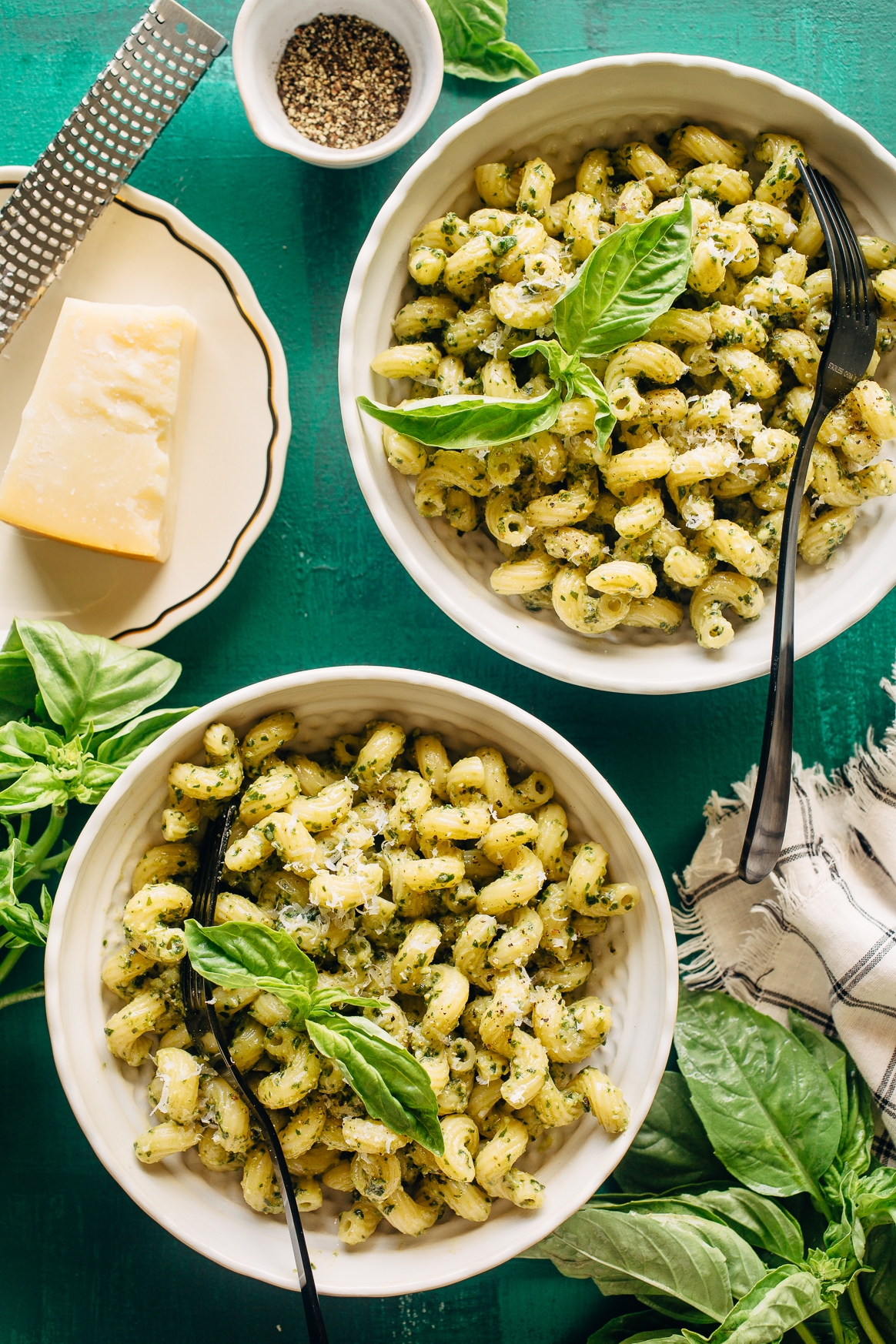 Pesto Pasta is simply pasta that's been dressed with pesto sauce. I like to top mine with grated Parmesan cheese and black pepper. If I'm feeling a little ambitious, I might toss in some chopped cherry tomatoes and pine nuts.
The beauty of this dish is that it's highly adaptable. It can be enjoyed hot, warm or cold, and you can mix in any ingredient that pairs well with basil. Continue reading for the recipe.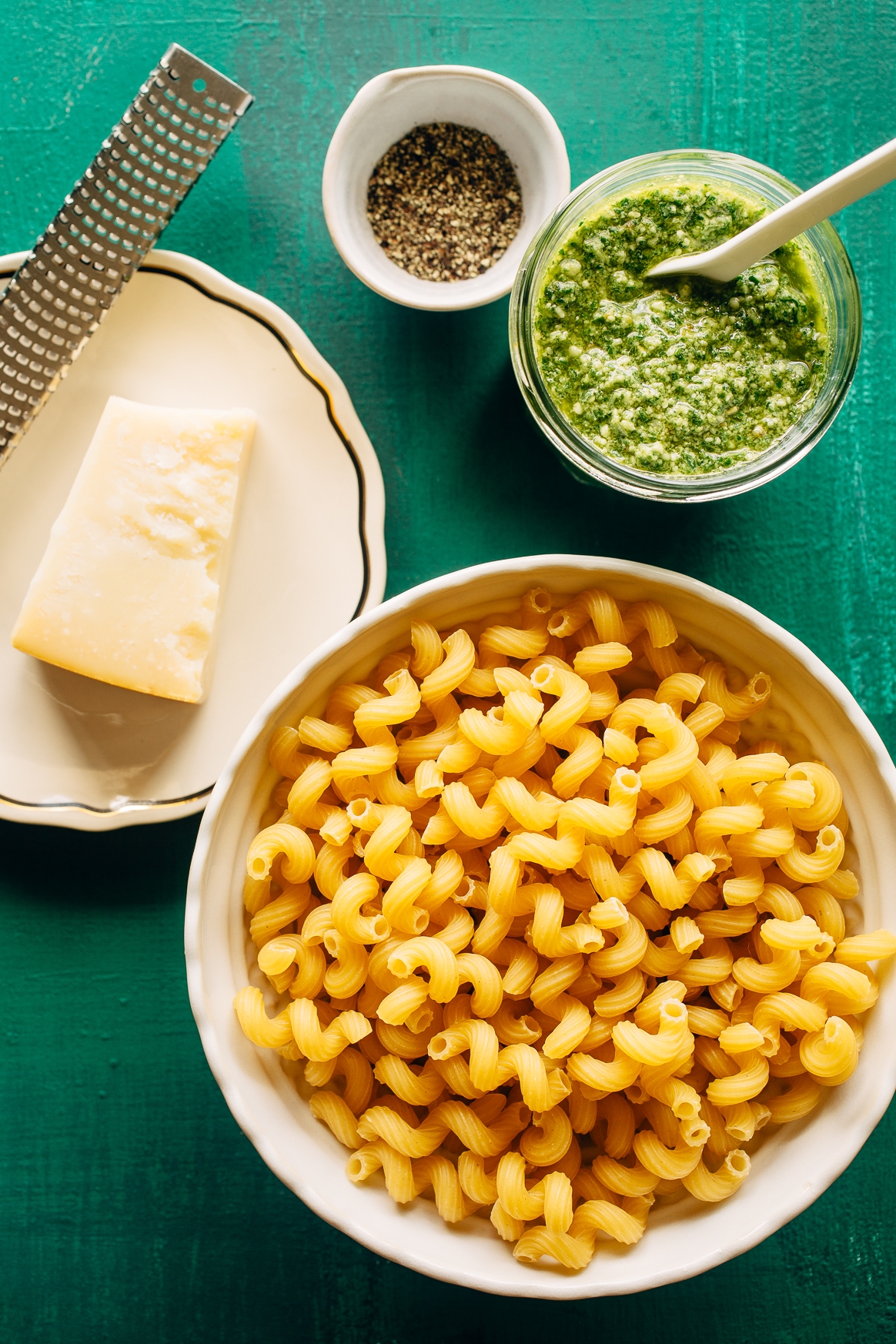 There are just a few ingredients here, so you really want to make sure they are top quality. First, the pasta should have curls or ridges, so the pesto sauce can easily cling to it.
Next, the Parmesan cheese should be freshly grated. You could also use Pecorino Romano here.
Finally, the pesto needs to be delicious. During the summer months, I use my homemade Basil Pesto. During the winter months when basil sometimes isn't that fresh, I like to use store-bought pesto.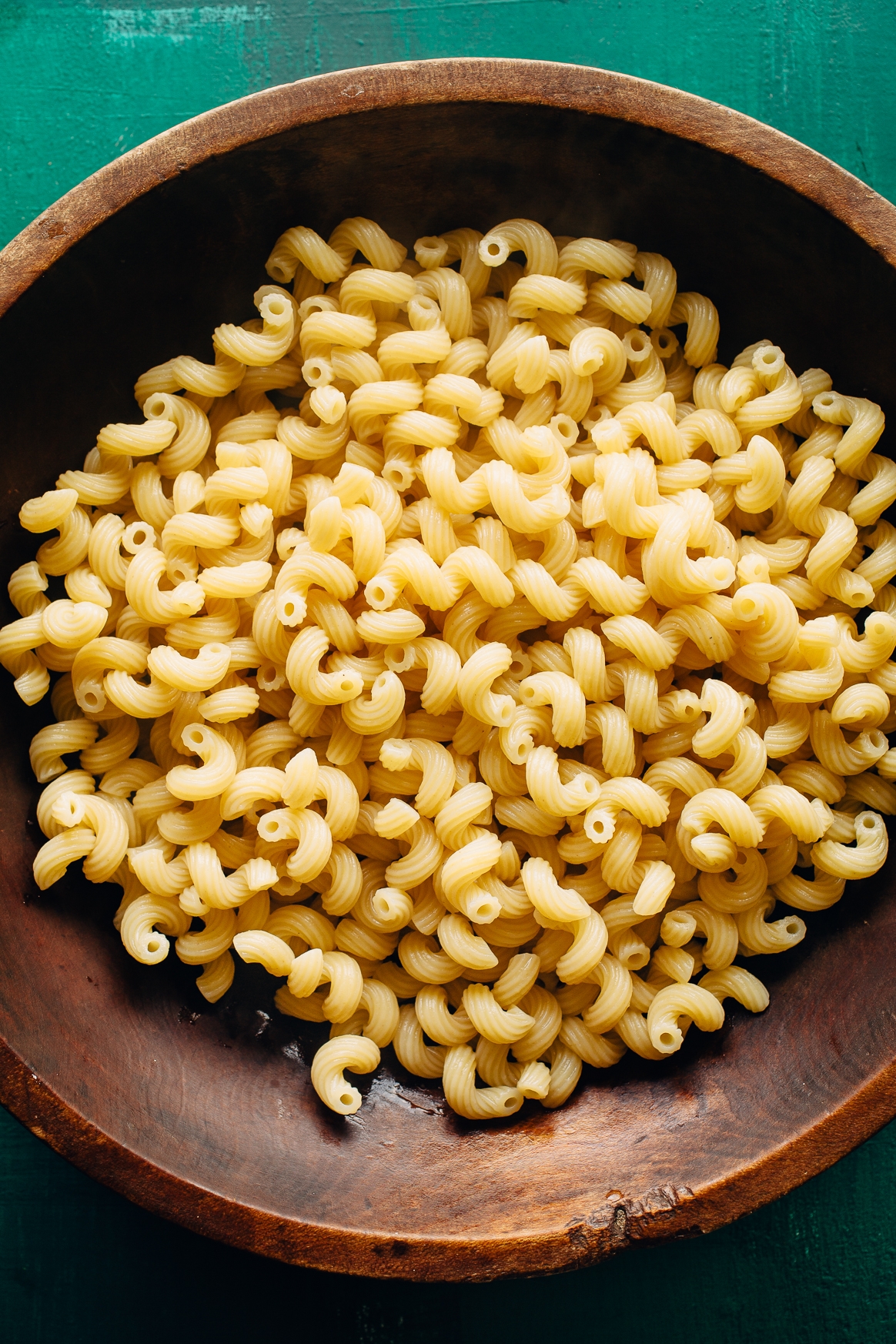 How to Make Pesto Pasta
To make Pesto Pasta, you start by cooking 1 pound of pasta in a big pot of salted water until al dente. Drain the pasta, but reserve 1 cup of the cooking liquid. Next, you transfer the pasta to a big bowl and top with 1 cup of pesto (homemade or store-bought).
You then toss the pasta with the pesto until evenly coated. At this point, if the pasta looks a bit dry, you can splash in some of the reserved cooking liquid to loosen it up. You want the pesto to form a creamy sauce that clings to the pasta, but you don't want to see water pooling at the bottom of the bowl.
To finish the Pesto Pasta, you simple transfer to a plate and top with grated Parmesan and freshly ground black pepper.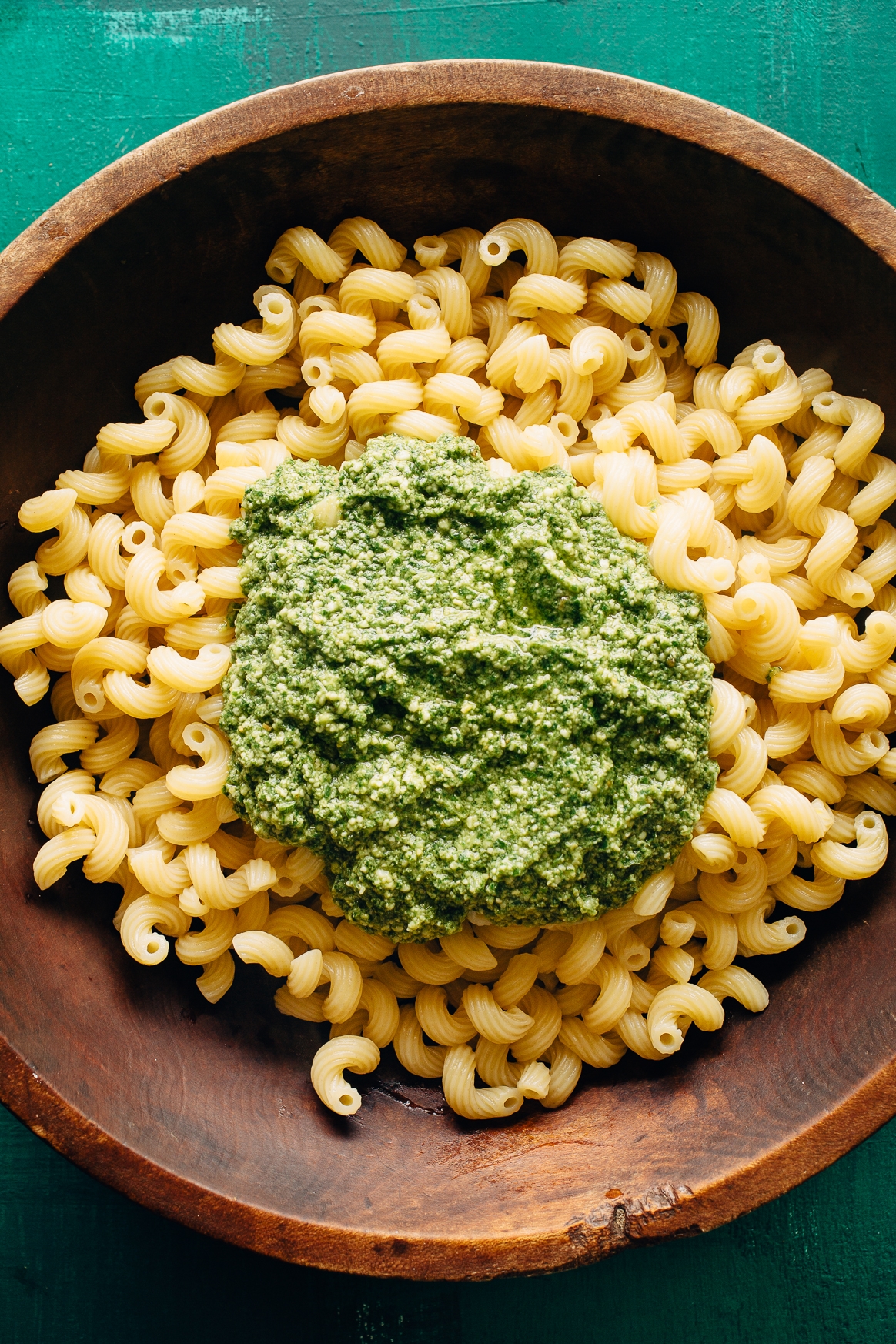 What to Add to Pesto Pasta
When I want to level up my Pesto Pasta, I like to add chopped cherry tomatoes and toasted pine nuts. The tomatoes add little bursts of fresh, tartness while the pine nuts give the dish some crunch.
Here are some other ingredients you can add to Pesto Pasta:
Cooked sliced chicken, steak or shrimp
Cooked chickpeas or white beans
Torn mozzarella or cubes of salty feta
Grilled zucchini
Toasted almonds or walnuts
What are some of your favorite Pesto Pasta mix ins?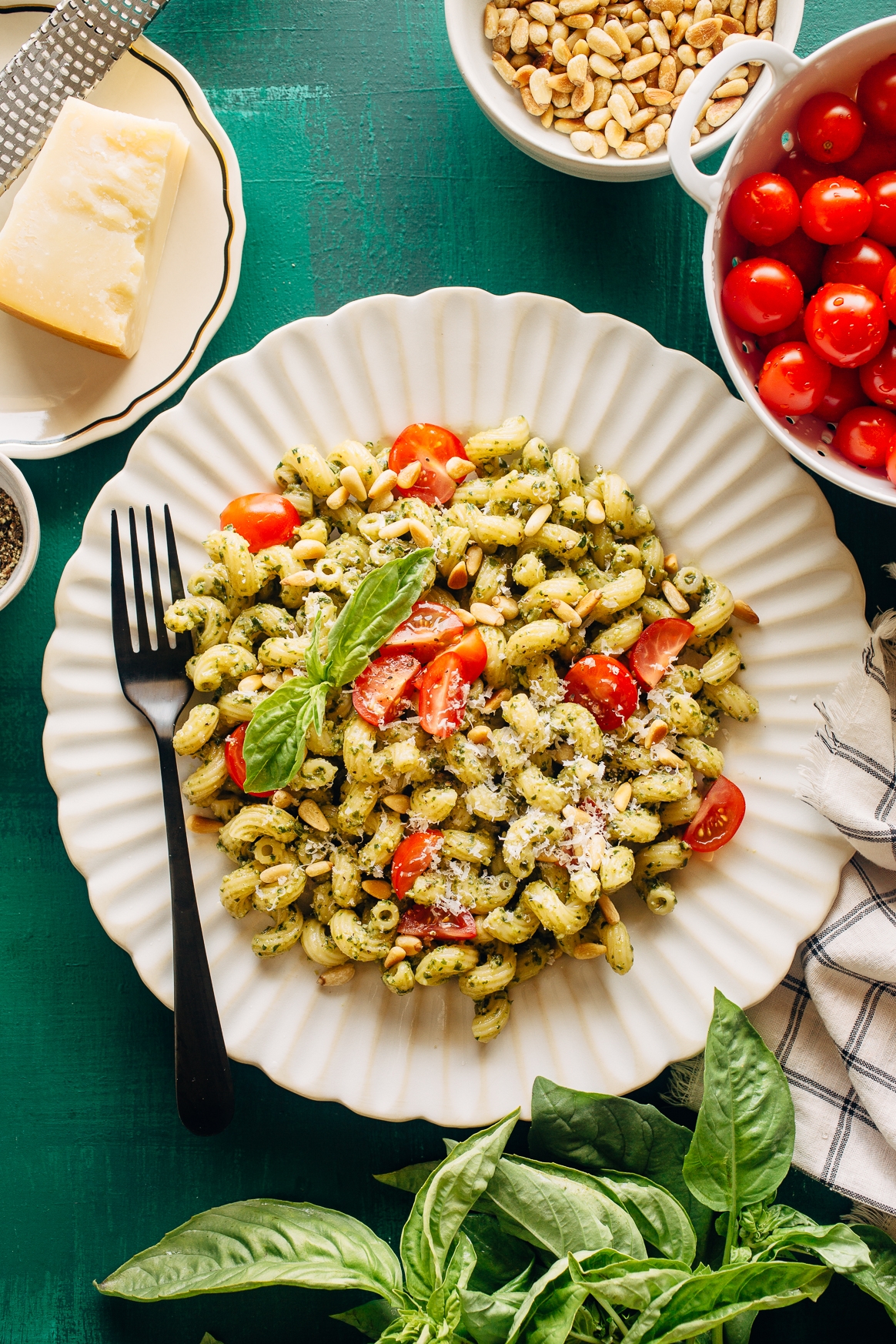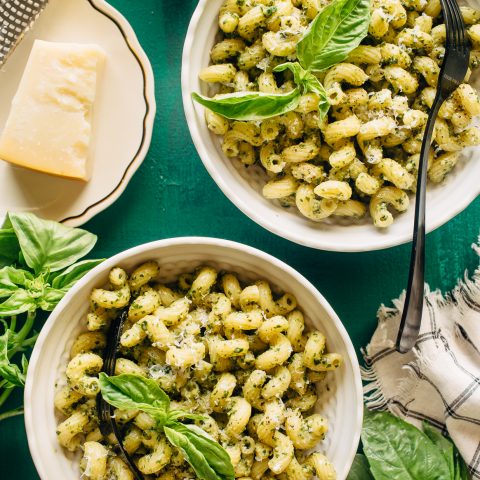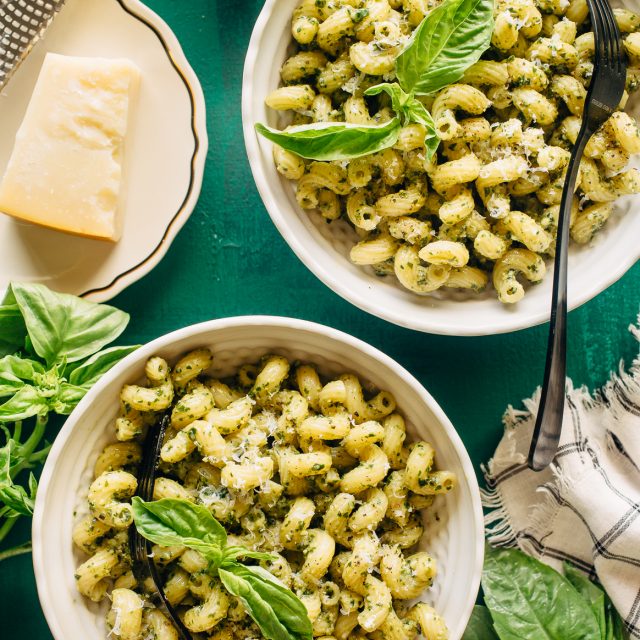 Pesto Pasta Recipe
Ingredients
1

pound

dry pasta (any shape with curves or ridges to hold the sauce)

Kosher salt

1

cup

basil pesto

Grated Parmesan cheese

Freshly ground black pepper
Other mix-ins: halved cherry tomatoes, toasted pine nuts (optional)
Instructions
Bring a large pot of salted water to a boil. Cook pasta until al dente. Drain pasta, reserving 1 cup of pasta cooking liquid, and transfer to a large bowl.

Toss pasta with pesto until evenly coated. If the pasta looks a bit dry, splash in some pasta cooking liquid. Season to taste with salt.

At this point you can mix in other ingredients like halved cherry tomatoes and toasted pine nuts.

To serve, divide pasta between 4 plates and top with grated parmesan cheese and a freshly ground black pepper.
Tried this recipe?
Tag @brandiego on Instagram so I can check it out!
43