Basil Pesto is a staple at our house. This classic Italian sauce is so easy to make and comes together in a matter of moments. I like to make my pesto a little differently than many of the other recipes out there. More about this below!
This post may contain affiliate links.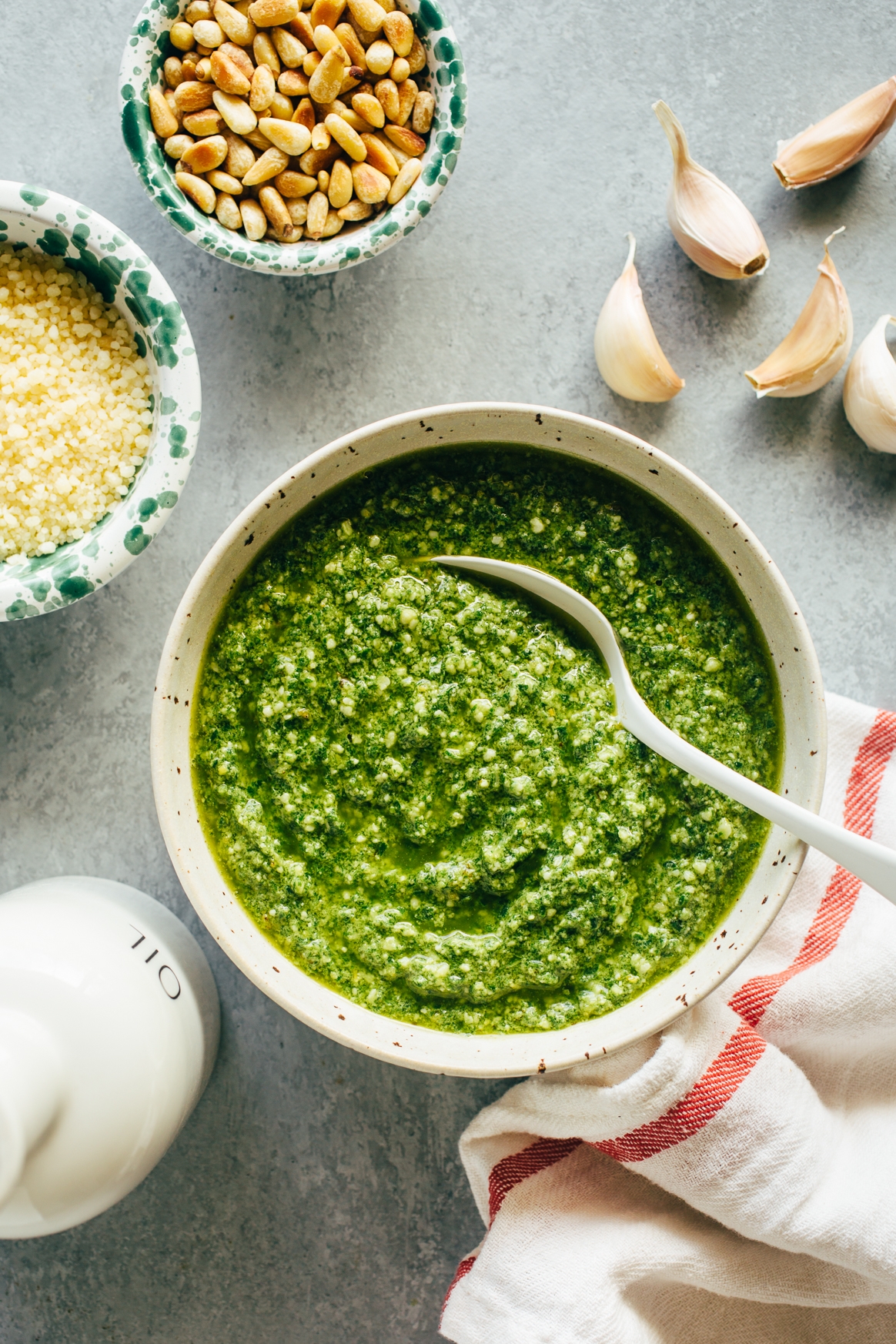 Pesto is one of the first things I remember making during my teenage years. My mother didn't prepare it often, but I wanted to give it a try after seeing it on the Food Network.
Over the years, I've tried countless pesto recipes, and the one I love the most is from Aida Mollenkamp's Keys to the Kitchen cookbook. I've gradually tweaked Aida's recipe, and that's what I'm sharing with you all today! Continue reading for the recipe.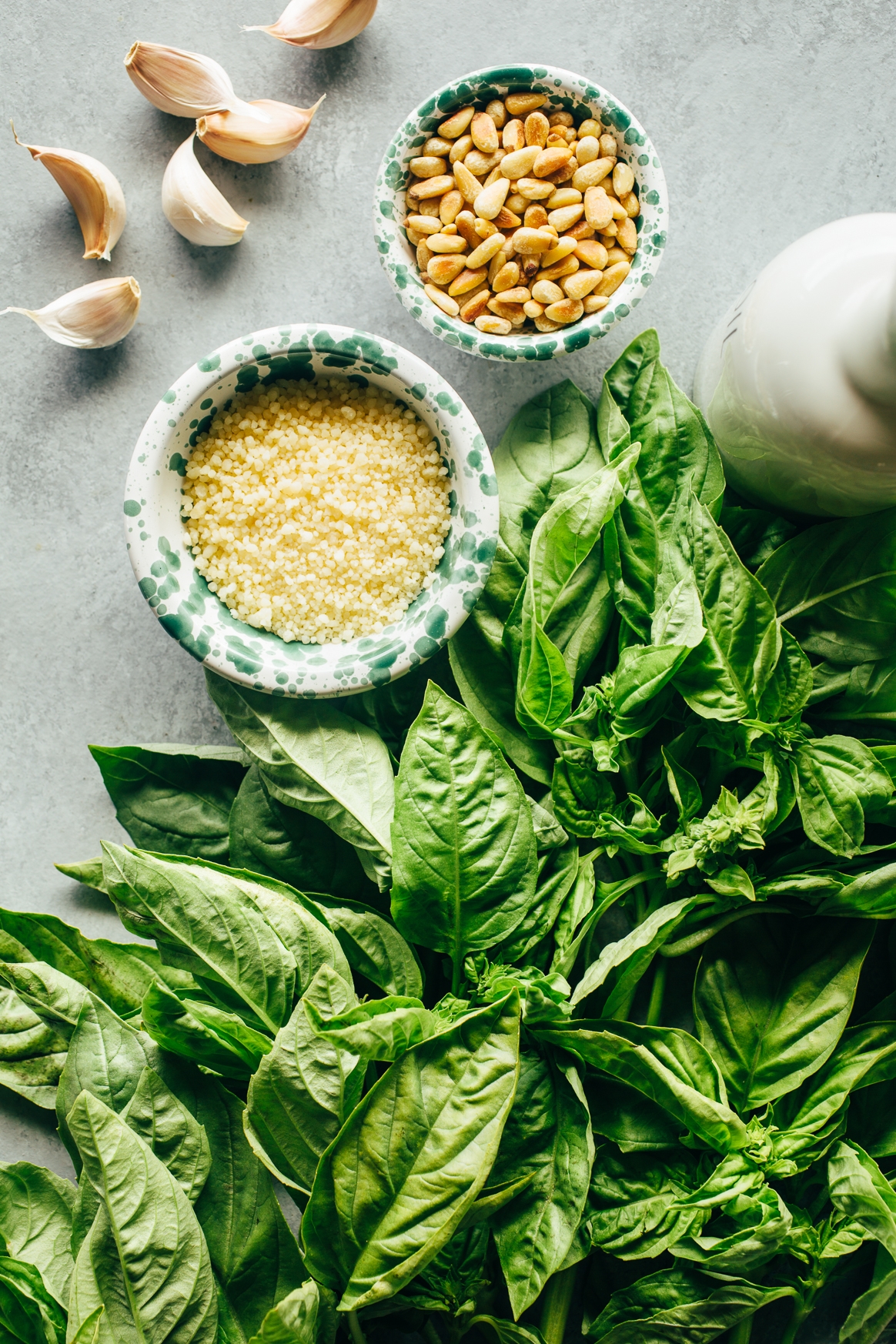 The ingredient list is pretty simple here: fresh basil, toasted pine nuts, garlic, salt, olive oil and grated Parmesan cheese.
I love making fresh Basil Pesto during the summer months when the basil plants in my garden are full and bushy.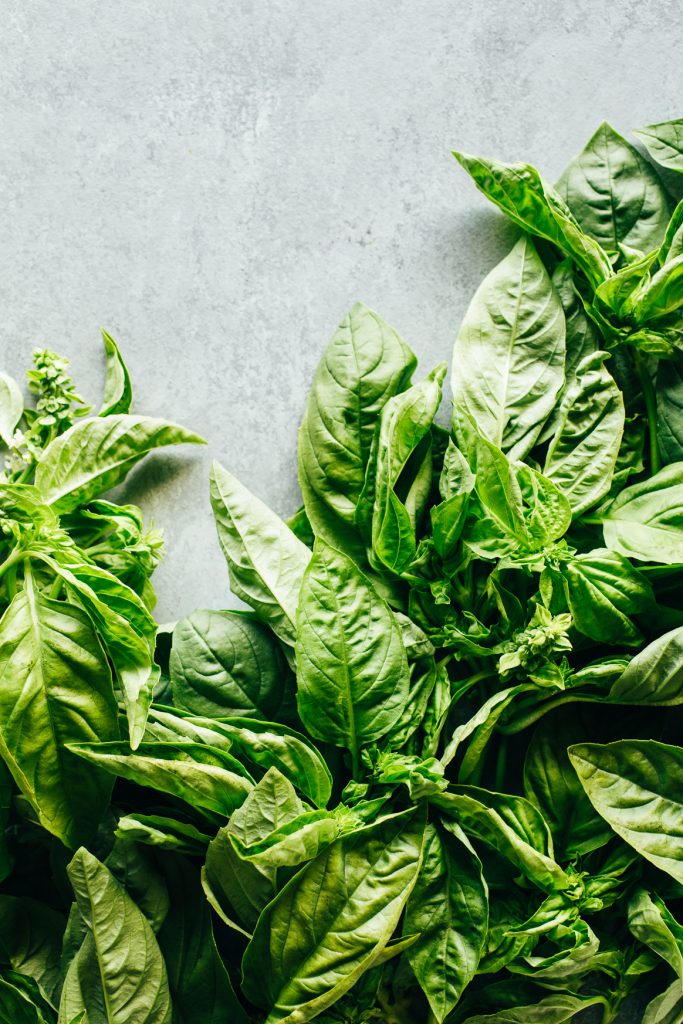 What is Basil Pesto?
Basil Pesto is a classic Italian sauce originating from the city of Genoa. Traditionally, it's made by pounding garlic, pine nuts, salt, basil and a hard cheese (Parmesan or Pecorino) in a mortar and pestle. Olive oil is then mixed in to form a creamy sauce.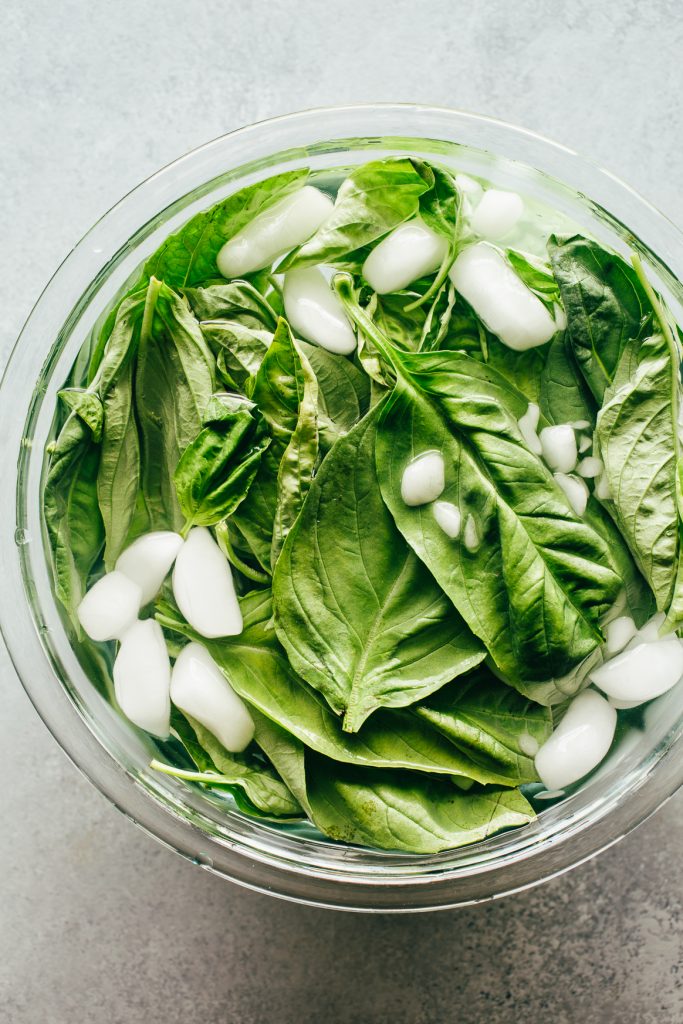 How to Make Basil Pesto
There are a TON of Basil Pesto recipes out there, but I urge you to give this one a try, because the process is a little different than the others.
To make pesto, you start by soaking 4 cups of basil leaves in cold water for 5 minutes. This briefly shocks the basil, locking in that vibrant green color.
Next, you blitz toasted pine nuts, sliced garlic and olive oil in a food processor until smooth. You then shake the basil dry, add to the food processor and blitz a few times to combine.
Finally, you add grated Parmesan cheese to the mix, and process until smooth and creamy.
This process is different, because you add the olive oil at the start with the nuts and garlic (rather than streaming it in at the end). I think this makes the finished basil super rich and creamy.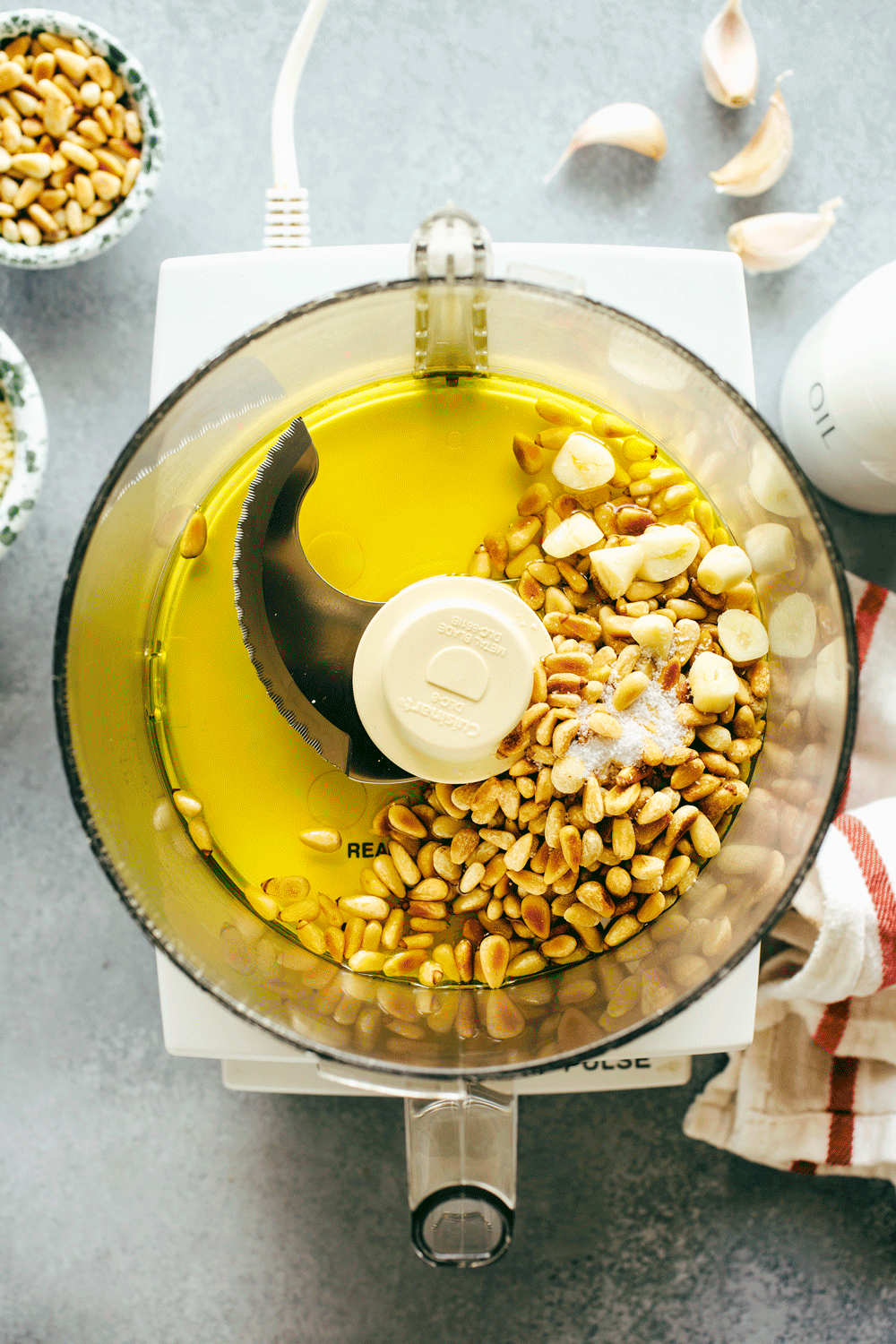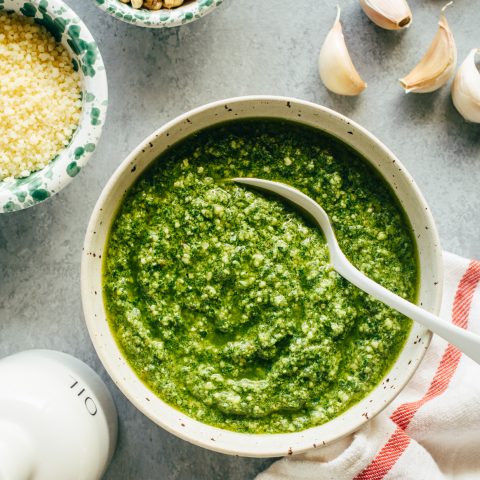 Basil Pesto Recipe
Ingredients
3

ounces

(4 cups) fresh basil leaves (from a 4 ounce bunch of basil)

1/2

cup

toasted pine nuts

1/2

cup

extra-virgin olive oil, plus extra for the jar

2

garlic cloves, sliced

Kosher salt

3

ounces

(1 cup) freshly grated Parmigiano-Reggiano cheese
Instructions
Fill a large bowl with ice water. Place basil in the water and let soak for 5 minutes.

Add pine nuts, olive oil, garlic and a pinch of salt to a food processor and blitz until smooth. Take the basil from the water and shake off any excess (but don't fully dry). Add basil to the food processor (tearing any big leaves) and blitz until evenly combined (about 5 to 6 pulses). Add the cheese and blitz until just combined (about 5 more pulses). If the pesto is too thick, pulse some of the cold soaking water (a few teaspoons at a time) until it's a smooth, creamy texture. Season to taste with additional salt.

Transfer pesto to a jar and top with a thin layer of olive oil. You can store pesto in the fridge for 1 to 2 weeks. After each time you use it, make sure there's a thin layer of olive oil on top of the pesto. This will ensure that the top doesn't turn brown.
Tried this recipe?
Tag @brandiego on Instagram so I can check it out!
15