I've been sharing a number of classic Italian recipes recently, and here's another one: Homemade Alfredo Sauce. Made with just five ingredients, this creamy sauce comes together in under ten minutes.
This post may contain affiliate links.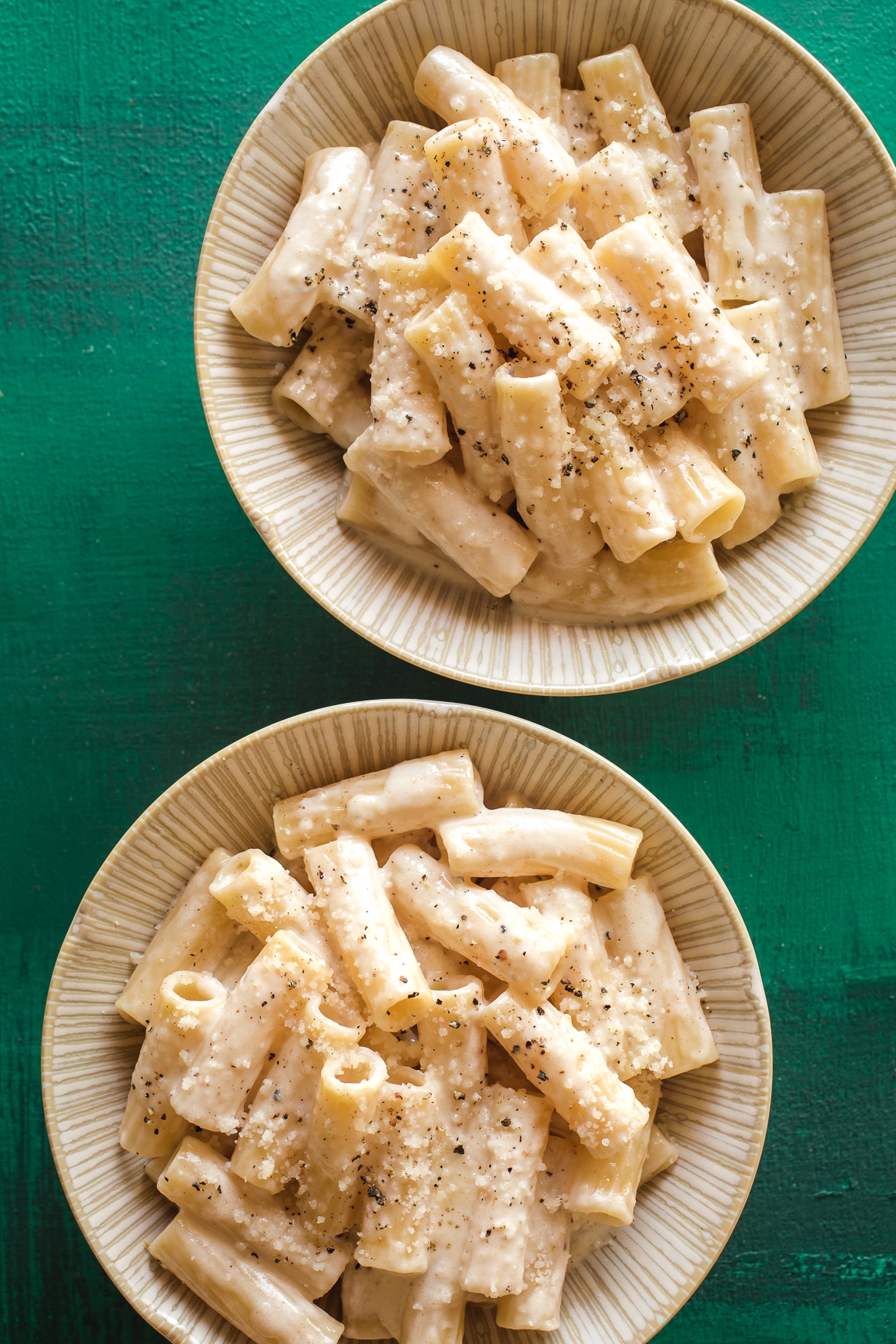 A traditional Alfredo Sauce is made by creating an emulsified sauce with butter, Parmesan cheese and starchy pasta cooking liquid. This process is similar to how you would make Carbonara or Cacio e Pepe.
I've decided to take this recipe in a slightly different direction with the additions of cream, garlic and freshly grated nutmeg. The cream makes this Alfredo creamy and delicious without having to worry too much about using pasta water to get the right consistency. Garlic and nutmeg help to amp up the flavors of the cream and Parmesan cheese, making for an irresistible Alfredo. Continue reading for the recipe.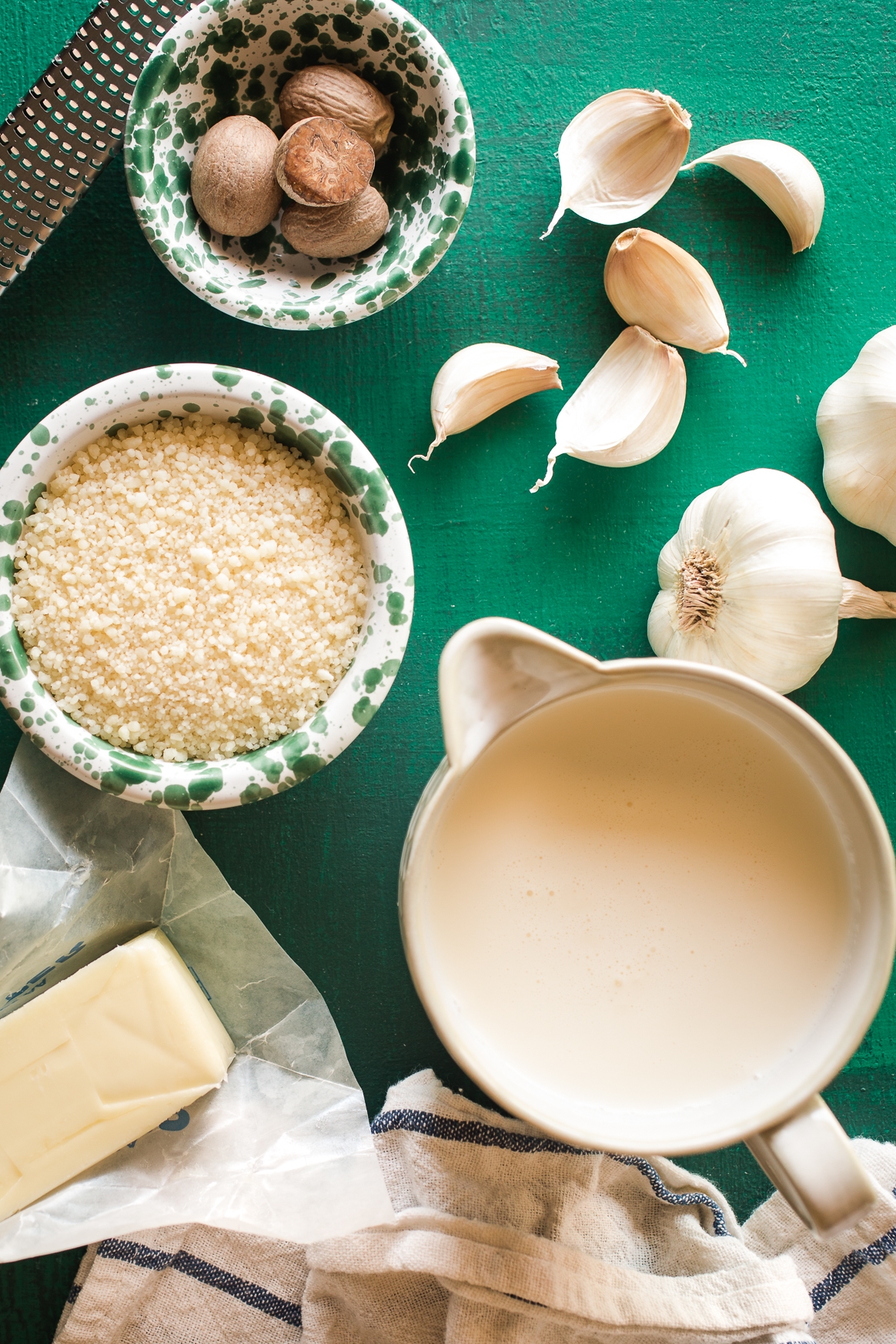 How to make homemade Alfredo sauce
To make Homemade Alfredo Sauce, you start by warming butter up in a medium saucepan over medium heat. You then sizzle garlic in the butter just until fragrant (about 30 seconds). Next, you stir in cream and let it cook for 3 minutes without bringing to a boil.
Then, you whisk in grated Parmesan cheese and continue to cook until the sauce thickens a bit (about 3 minutes more). You finish the Alfredo sauce by seasoning it with salt, grated nutmeg and freshly ground black pepper.
You can toss Alfredo sauce with any pasta. Fettuccini is a classic pairing, but I also enjoy it with rigatoni (pictured here) or penne. It's also wonderful as a pizza topping!
How to thicken homemade Alfredo sauce?
They key to thickening Homemade Alfredo Sauce is to simmer it until it reaches the desired consistency. Cream will gradually thicken as you cook it. To test for doneness, you can dip a spoon into the sauce and if it coats the back of the spoon, it's ready.
Just keep in mind two things:
You never want to boil cream as it can negatively impact the flavor. So just keep it at a simmer as you are thickening the sauce.
The sauce will thicken a bit as it cools, so you don't want to get it too thick while you are cooking it. If you do, you'll have paste in the end!
The more you cook this recipe, the more you'll start to recognize the best consistency. I can tell just by how the sauce feels as I'm stirring it.
How long does homemade Alfredo sauce last?
You can store Alfredo Sauce in the fridge for up to 1 week. It will thicken up a lot in the fridge. Make sure it's sealed nice and tight, so it doesn't absorb fridge aromas.
Can you freeze homemade Alfredo sauce?
You can freeze Homemade Alfredo Sauce for up to 2 months in a tightly-sealed, freezer-safe container. To reheat frozen Alfredo Sauce, you start by letting it thaw in the fridge. It may look a little weird at this point, but that's ok. Reheat the sauce on medium-low, whisking until it returns to a creamy consistency.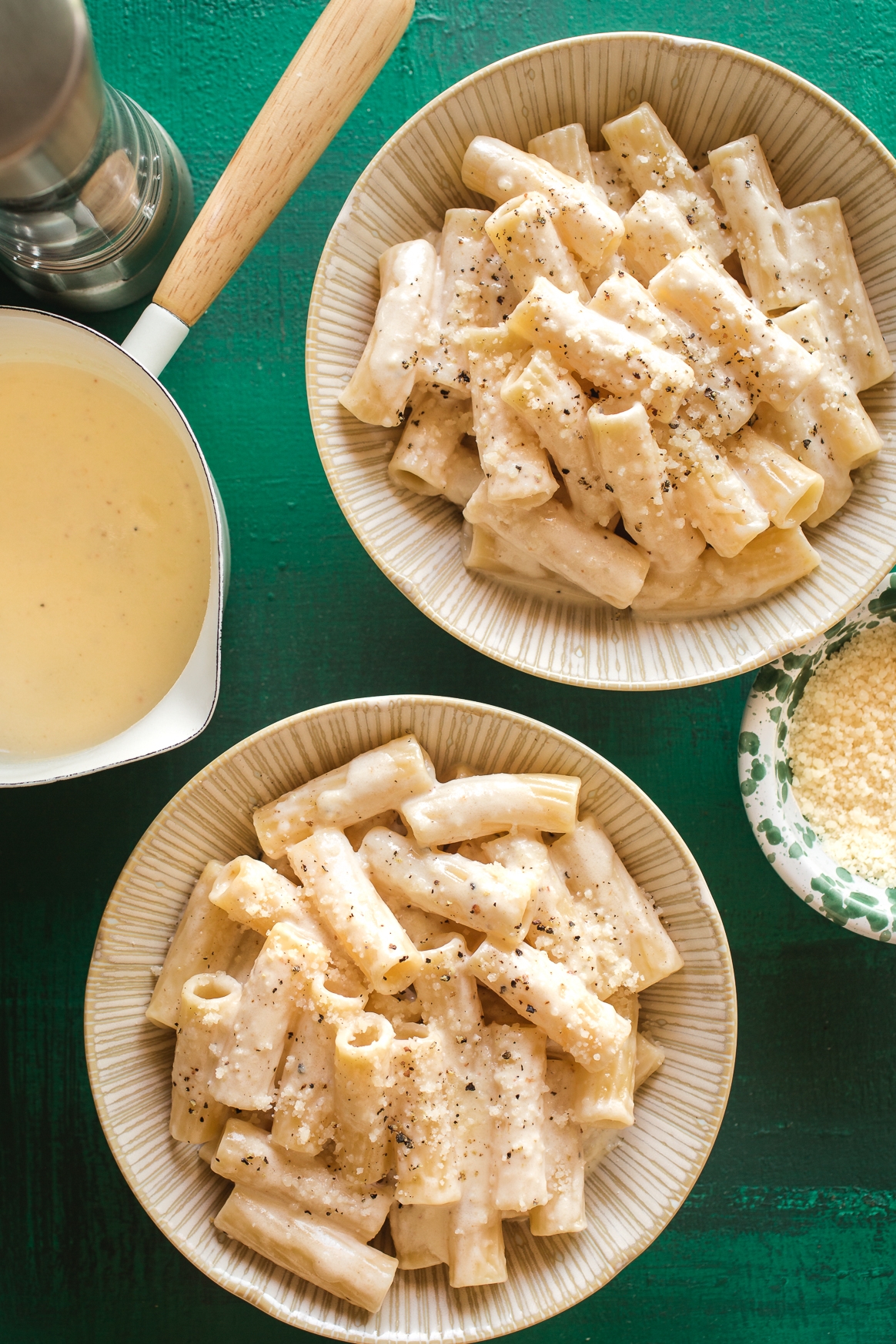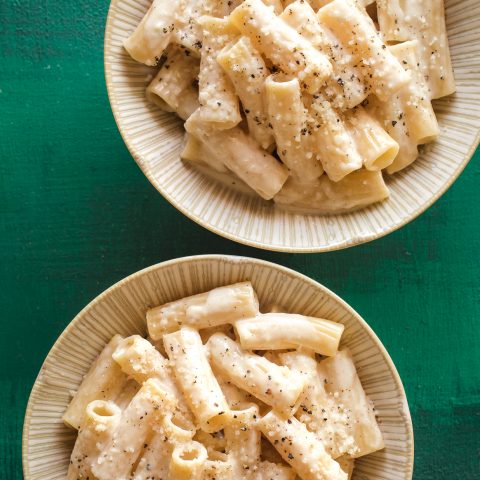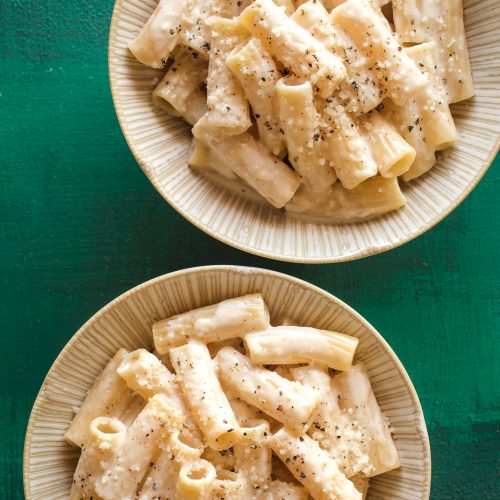 Homemade Alfredo Sauce
Ingredients
4

tablespoons

unsalted butter

1

small garlic clove, finely grated

1 1/2

cups

heavy cream

1

cup

(3 ounces) grated Parmesan cheese

1/4

teaspoon

grated nutmeg

Kosher salt

Freshly ground black pepper
Instructions
In a medium saucepan, warm butter over medium-high heat. Add garlic and cook until fragrant (about 30 seconds). Pour in the cream, reduce heat to medium and cook, stirring frequently, until you see steam coming up from the surface (about 3 minutes). Don't bring the mixture to a boil.

Gradually whisk in Parmesan cheese, and continue to cook, whisking frequently, until creamy and slightly thickened (about 3 minutes). Stir in nutmeg, then season to taste with salt and pepper.

At this point you can use this Alfredo sauce with any pasta or gnocchi. I like to reserve a little pasta cooking water to thin out the sauce as needed. Always check for seasoning one last time after you toss the pasta with the sauce.
Tried this recipe?
Tag @brandiego on Instagram so I can check it out!
16