Everyone's favorite football game is just a few weeks away.  I've mentioned before that I'm not the biggest football fan, but I do love a good Game Day party and all the food that goes along with it.  Today's recipe, sponsored by Frito-Lay, is an irresistible addition to your Super Bowl LII bash.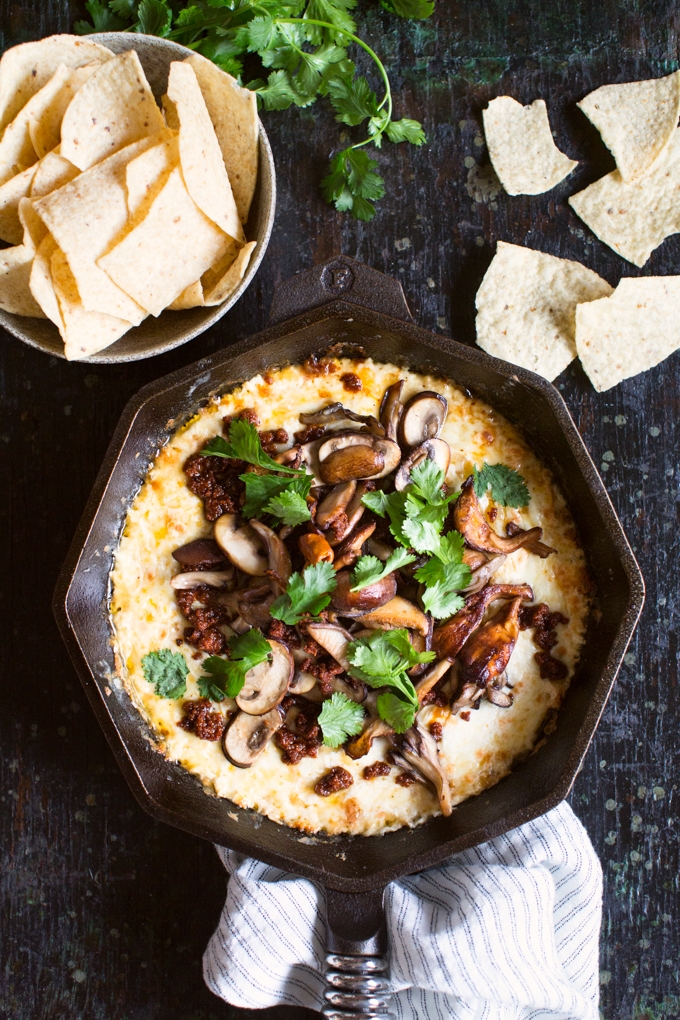 Queso fundido is a traditional Mexican dish of warm, melty cheeses flavored and topped with various delicious things.  This recipe starts with onions and garlic sizzling in a skillet.  Shredded Oaxacan and Monterey Jack cheeses are then thrown into the mix, and the skillet is transferred to the oven.  Moments later, the queso fundido emerges from the hot oven melted, bubbling and flecked with golden spots.  The dish is finished with sautéed wild mushrooms, cooked Mexican chorizo and leaves of fresh cilantro.
This Wild Mushroom and Chorizo Queso Fundido is best served hot out of the oven and with a big bowl of TOSTITOS® Original Restaurant Style Tortilla Chips.  I just love the contrast of the crunchy, salty tortilla chips against the rich, melty cheese.  Seriously, I could eat the whole skillet!!  Continue reading for the recipe.