The 4th of July is almost here, and I've got new recipe to up your grilling game.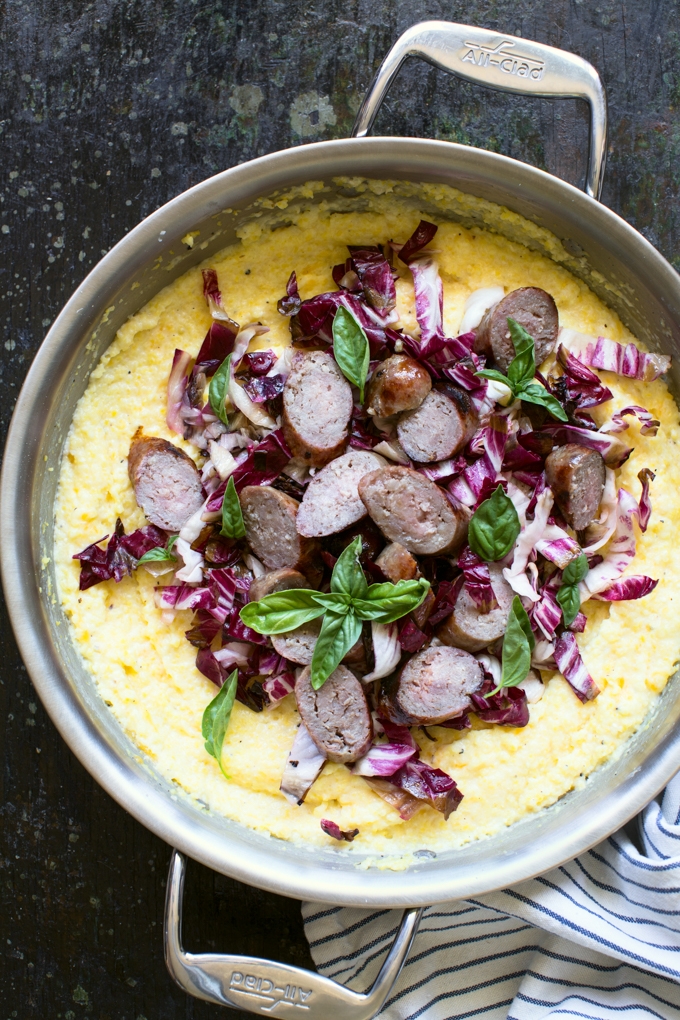 The base of this hearty dish is a tender mound of creamy polenta infused with cheddar cheese, Parmesan and garlic.  The polenta cooks in the oven, making preparation super simple.  Yummy Johnsonville Brats are then charred on a hot grill beside two halves of purple radicchio.  The bitter cabbage turns golden and wilted on the outside while the inside remains fresh and crisp.  Each radicchio half is sliced and tossed with lemon juice and olive oil, then mixed with juicy bits of bratwurst.  The colorful topping is spooned atop the warm polenta, then finished with small leaves of bright basil.  The bitterness of the radicchio salad balances the richness of the polenta and brats while the basil ties it all together.
Serve this baked polenta for a 4th of July party (or any backyard barbecue) alongside more traditional offerings like hamburgers or hotdogs.  The polenta cooks for just 30 minutes in the oven, allowing plenty of time to grill up all the meats and veggies!  Continue reading for the recipe.