Tender, golden biscuits infused with aged cheddar, apple and onion with sweet and smokey bacon jam on the side. To me, this is a plate of pure happiness.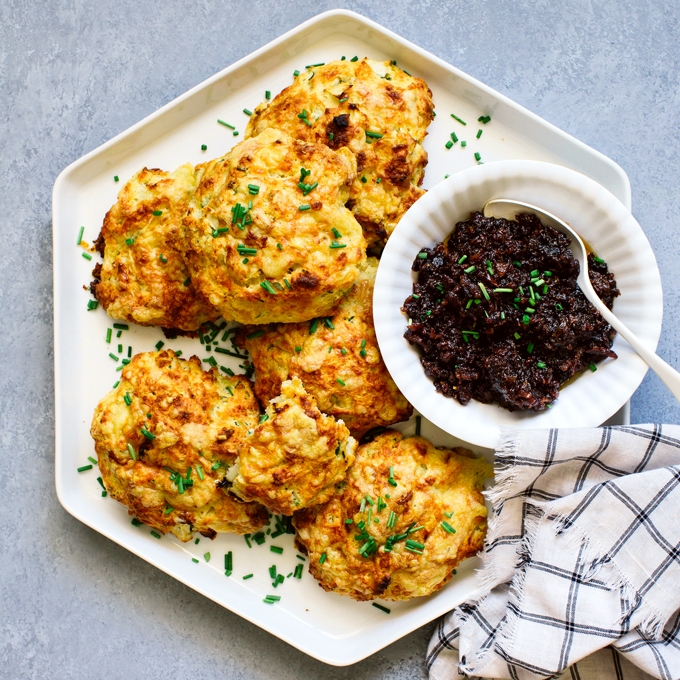 I first made these biscuits (sans apple) two years ago while preparing a southern-inspired dinner for the boyfriend. The menu consisted of brined and breaded pork chops and collards cooked in bacon fat. To round out the plate, I decided to make buttermilk biscuits flavored with items I had in the fridge: sharp cheddar and scallions.  After some quick prep (one bowl) and brief trip to the oven, the hot, cheese-laced drop biscuits were on the table, and ready to be devoured with soft butter and runny honey.  A simple triumph!
Over the years, I've made this recipe countless times with various different cheeses and flavorings. It's my go-to biscuit recipe.  And today, I'm sharing it with all of you 🙂 Continue reading for the recipe!