You guys, did you know that Popsicle Week 2016 is happening right now?!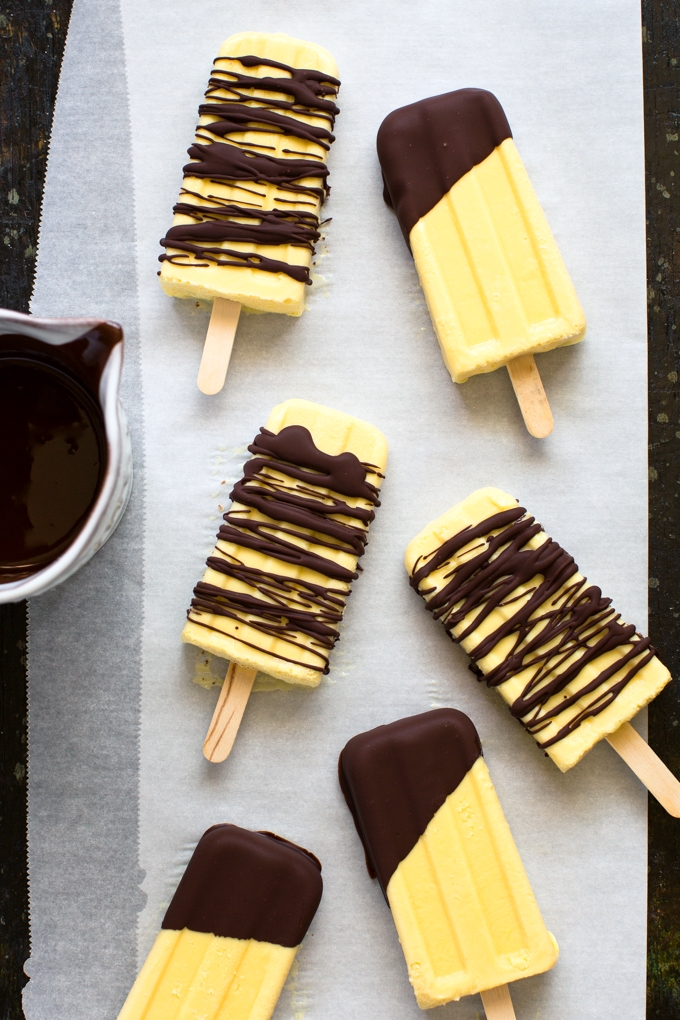 Billy from Wit & Vinegar has been hosting Popsicle Week since 2013, and this year, I'm joining in with these Chocolate Passion Fruit Pops!  All throughout the week, 50+ bloggers will be sharing fun popsicle recipes perfect for the summer months ahead.  I can't wait to see what everyone comes up with 🙂  I'll be sharing some of my favorites below.
This popsicle recipe starts with an orange-hued custard flavored with tangy passion fruit and aromatic Nielsen-Massey vanilla.  The richness of the egg custard helps to balance the vibrant tartness of the passion fruit while the vanilla adds an interesting back note.  These pops are delicious as-is, but I've paired them with some homemade dark chocolate magic shell to take things to the next level.
Chocolate magic shell, a simple mix of melted chocolate, coconut oil and vanilla, is soft at room temperature, but hardens instantly when it hits something cold.  The combination of dark chocolate and passion fruit is a pure delight.  If you've never experienced it, you must try these pops.  Continue reading for the recipe.