HAPPY NEW YEAR!!!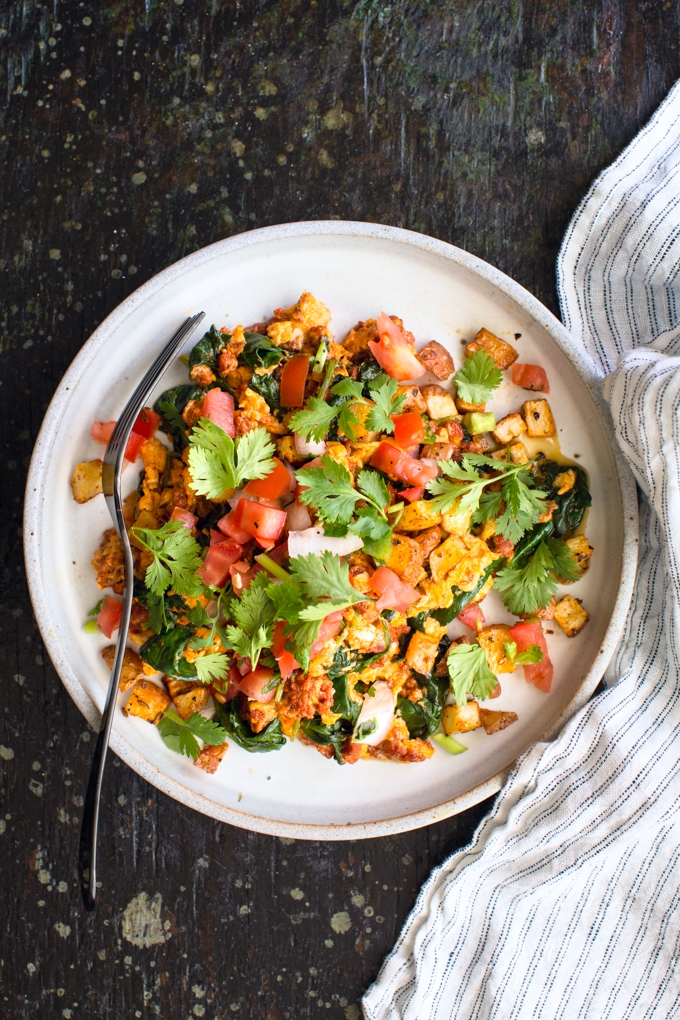 Back in September of 2016, I released an eBook filled with healthy breakfast recipes called The Breakfast Collection in partnership with The 30 Clean.  In addition to being gluten-free, sugar-free, grain-free and dairy-free, these recipes are packed with veggies and tons of flavor.  With each recipe in the eBook, I wanted to make sure they brought some major flavor to the table in addition to hitting all of The 30 Clean's diet and nutrient guidelines.  If you're looking to kickstart some healthy eating habits in 2017, then you'll need an arsenal of tasty breakfast recipes.  It's so important to start the day off with a good meal, because it can greatly impact your energy levels and food willpower throughout the day.
The Breakfast Collection is broken up into five sections:  Eggs, Hash, Sausage, Beverages and Adventurous.  Today, I'm sharing one recipe from the Eggs section along with photos of the other four.  Eggs, a staple in many healthy diet plans, can easily get played out.  A monotonous mix of basic scrambles, omelets and hard-boiled eggs that eventually push you off the wagon.  I know.  I've been there!  With this in mind, I developed each egg recipe in the book to have a variety of big bold flavors.
Chorizo, a spicy Mexican pork sausage, adds a mouth-watering savoriness to this substantial scramble.  Onion and spinach are also mixed to add depth of flavor and nutrients.  The scramble sits upon a tender bed of roasted red potatoes spiced with cumin and paprika that will help keep you full all morning, and the dish is finished with store-bought pico de gallo for a hit of bright freshness.  Whether you're on a diet or not, you should really give this a scramble a try.  It's seriously tasty.  Continue reading for the recipe.