Hello friends and Happy Friday!!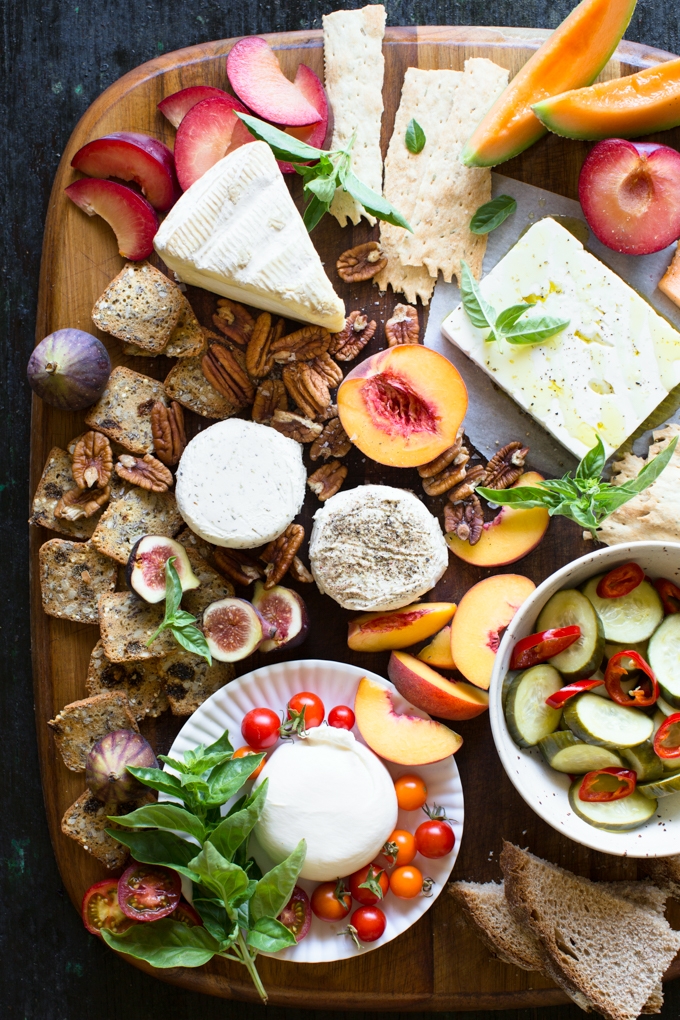 That thing.  That thing that you see up there.  That's one of my favorite things.  A massive cheese board filled with a bounty of flavor possibilities.  Something creamy.  Something crunchy.  Something sweet.  Something tangy.  To me, it's truly a thing of beauty.
During the summer months, when simple, no-cook  meals are many and close-between, I'll often throw together a cheese board filled with an assortment of light cheeses, fresh fruit and veggies from the garden.  Add some sliced bread, crisp crackers and punchy pickles to the mix, and you've got an impressive meal ready in moments.  Of course, this cheese board would also be an appropriate appetizer for any summer gathering.  Continue reading for some cheese board guidelines plus a Tangy Cucumber Pickles recipe!