Hello friends and Happy Friday!!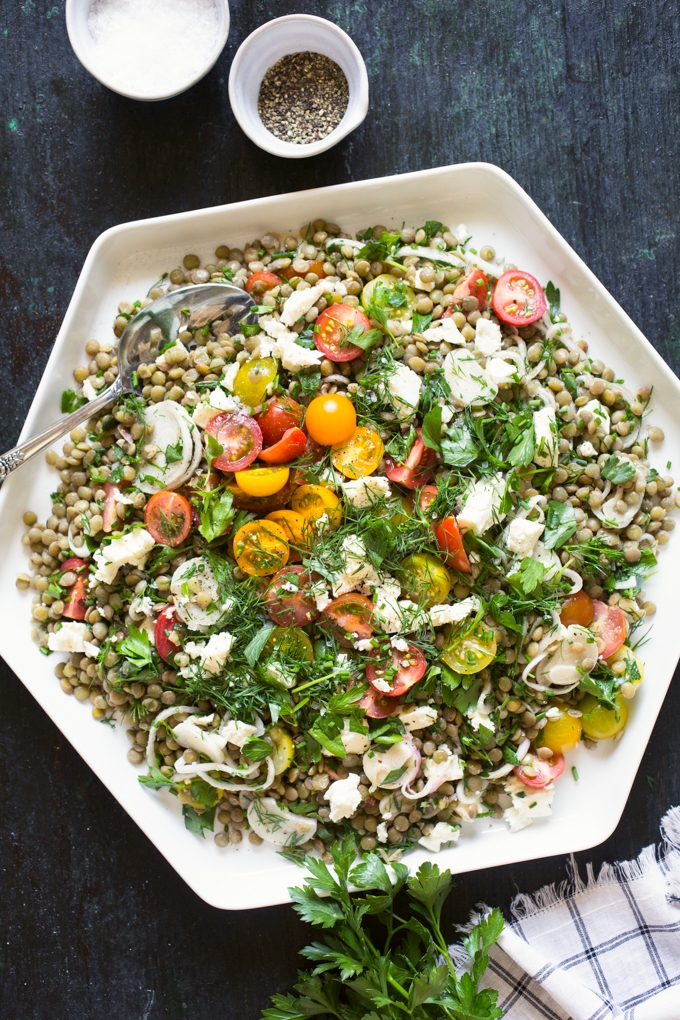 Today I'm sharing a simple and delicious lentil salad in partnership with Lentils.org.  The recipe starts with a sliced onion marinated in a red wine vinegar and salad.  Whole green lentils are then cooked until al dente and tossed with the marinated onion, garlic, olive oil, salt and pepper.  The salad is finished with a flurry of fresh herbs, juicy ripe tomatoes and crumbles of salty feta.  With each bite, you'll get a little earthiness from the lentils balanced with freshness of the tomatoes and herbs.  The feta and marinated onions add bold pops of flavor throughout.
I just love the texture of al dente green lentils.  They're soft, but have a slight chew to them, making each bite so satisfying.  High in protein and fiber, whole green lentils are a nutrient rich pulse packed with minerals like potassium, iron and folate.  They cook up in just 15 minutes, so they're super easy to prepare as well.  This Tomato and Lentil Salad would be a perfect summer lunch or an impressive side to bring or serve at a barbecue.  Continue reading for the recipe!