With just a few simple ingredients, you can up your margarita game at the next backyard BBQ, fiesta with friends or late-night bonfire.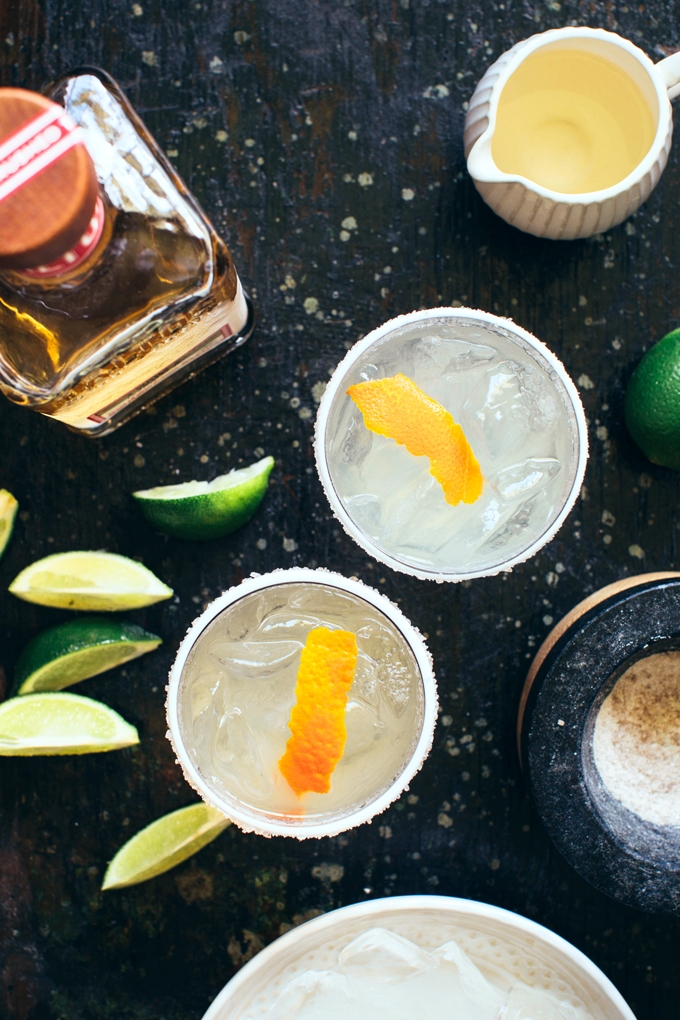 First, let's talk about the classic margarita recipe.  In its most basic form, a margarita is a mix of tequila, orange liquor and lime juice.  A margarita can be made on the rocks or blended with ice, and you have the option to add salt to the rim or not.
With this Bonfire Margarita, I've kept flavors similar to a classic margarita while adding some smoky depth of flavor.  The base liquor is bourbon barrel-aged Olmeca Altos Reposado Tequila.  Rich with notes of vanilla and oak, this amber tequila lends a robust complexity to the cocktail.  The reposado tequila is mixed with a little mezcal for smokiness, lime juice for freshness and simple syrup for balance.  Drops of orange bitters compliment the tequila while a smoked salt rim echoes the toasty notes of the mezcal.  This refreshing cocktail is finished with an aromatic strip of fresh orange zest.  Continue reading for the recipe.