Print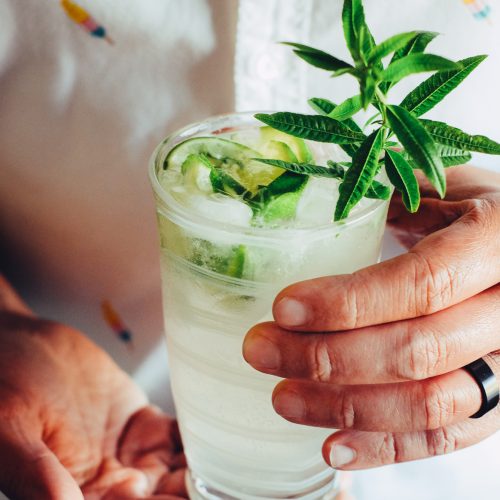 Lemon Verbena Gin and Tonic
Inspired by Toby Cecchini's Gin & Tonic recipe.
Juice the lime and set aside the lime juice for another use. Thinly slice the remaining rind and pulp, and place in a cocktail shaker with gin and lemon verbena. Muddle the ingredients together for 1 minute. Strain the gin into a highball glass filled with ice. Top off with tonic water.

To finish, spoon the muddled lime rind and pulp onto the surface of the cocktail. Garnish with a fresh sprig of lemon verbena.