Happy Friday!!
This post may contain affiliate links.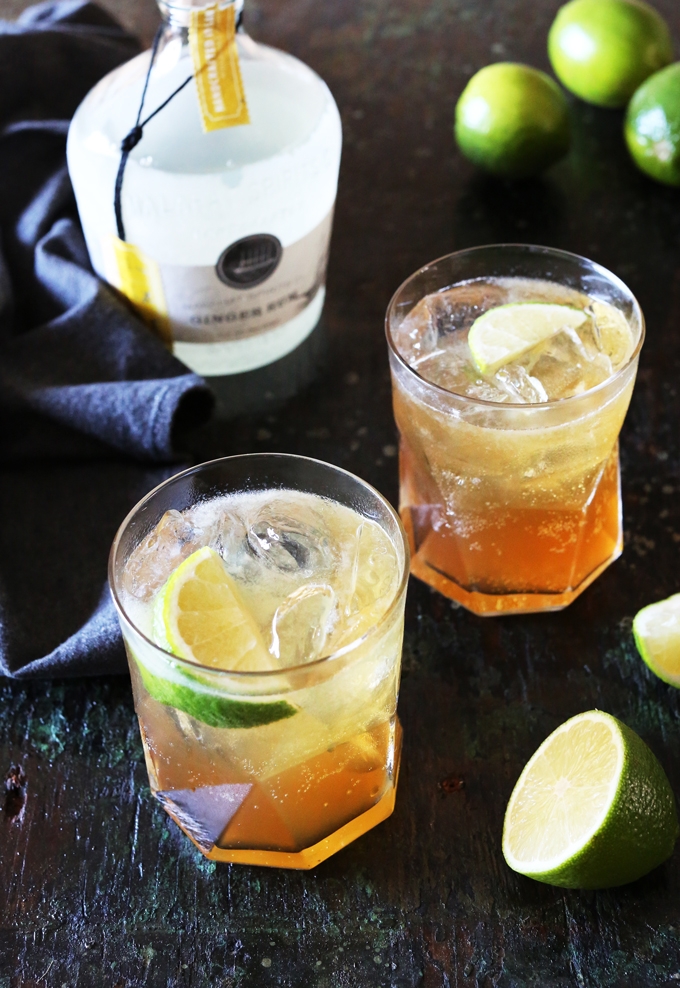 And Happy Holidays as well.  I can't believe there are just 13 days left until Christmas (and 15 days until my Birthday)!  This Holiday season is flying by, but at least we've got 2 weekends left before the big day.  Ample time for Holiday cocktail parties.  This year, I'm serving up this Ginger Snap Cocktail.  Ginger is a favorite spice of mine, so I decided to come up with an easy-to-make cocktail that's just bursting with ginger flavor.
The Ginger Snap starts with Malahat Spirits Co. Ginger Rum.  Malahat Spirits Co. is a local San Diego distillery that makes small batch rum and flavored rums (spiced and ginger).  With their Ginger Rum, Malahat Spirits Co. infuses rum with fresh, peeled ginger.  100% natural!  You can actually see bits of ginger floating around in the rum, so you know it's legit.  Next, the rum is balanced with homemade ginger simple syrup and freshly squeezed lime juice.  Finally, the drink is finished with ginger beer and a simple lime wedge garnish.  That's right, we've got some triple ginger action here!  Crisp, light and refreshing, the Ginger Snap is the perfect libation for any festive Holiday fête.  Continue reading for the recipe.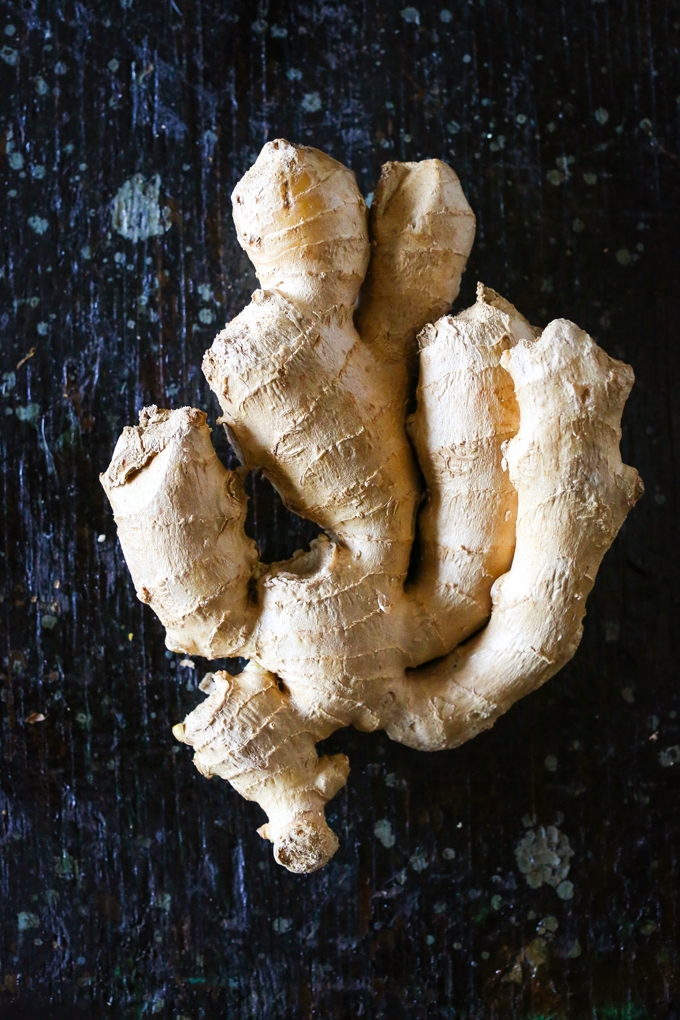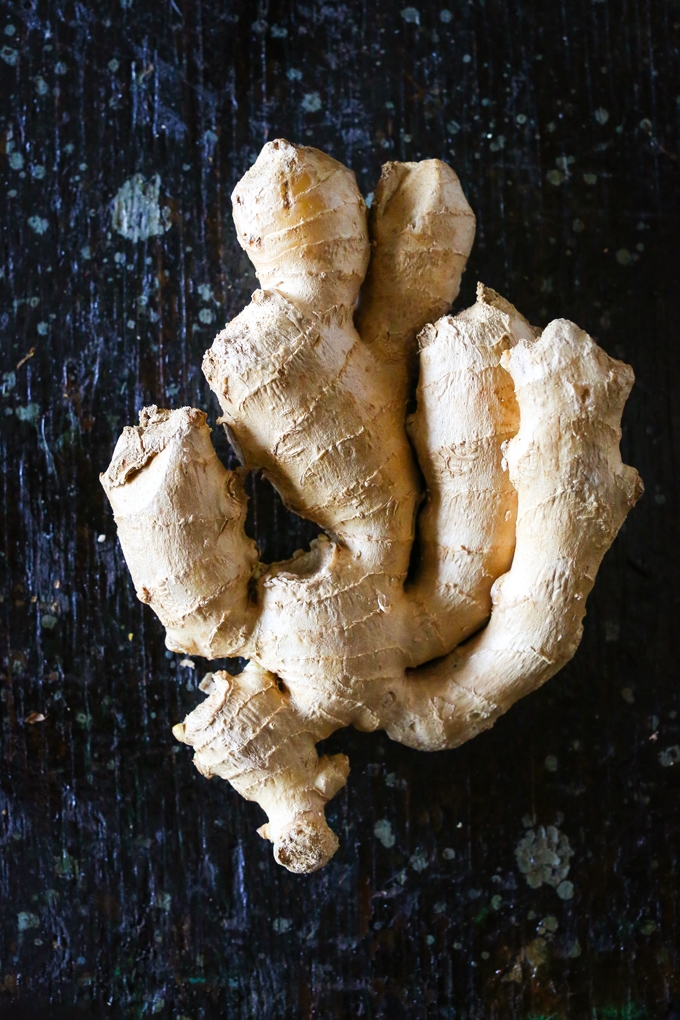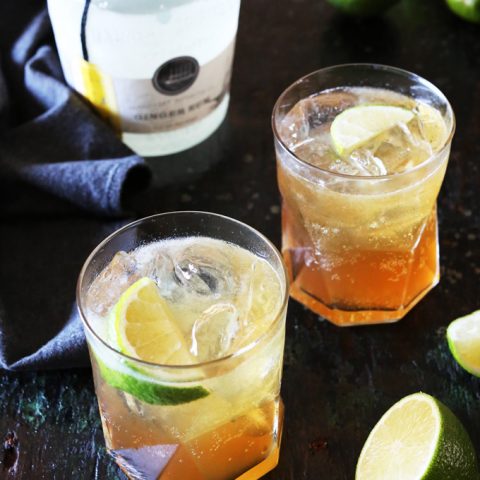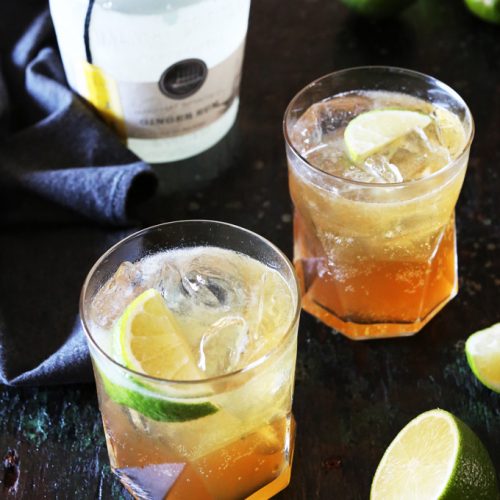 The Ginger Snap Cocktail
Instructions
Fill a short tumbler or rocks glass with ice. Add ginger rum, ginger simple syrup and lime juice, stirring to combine and chill. Top off with ginger beer (about 2 ounces), and stir to combine. Garnish with a lime wedge.
Notes
* To make ginger simple syrup, peel and slice 3 oz of fresh ginger. Place ginger in a saucepan with 1 1/4 cups of water and 1 cups sugar. Bring the mixture to a boil, stirring to dissolve the sugar. Reduce the heat to medium-low, and simmer for 10 minutes. Take the saucepan off the heat, cover, and let cool completely. Pour the simple syrup through a strainer. Discard ginger. Store the ginger simple syrup covered in the refrigerator for up to several weeks.
** Malahat Spirit's Co. Ginger Rum is super tasty, and I'd highly recommend picking up a bottle (sold here). If this particular brand isn't available in your area, you can also make ginger rum at home. Peel and slice a few large pieces of ginger (about 6 oz.). Smash slices with the flat side of a large knife to help release the flavor. Place ginger in large jar with white rum, cover, and let infuse for 1 week. Taste after 1 week, and if you want more ginger flavor, let sit for another few days.
Tried this recipe?
Tag @brandiego on Instagram so I can check it out!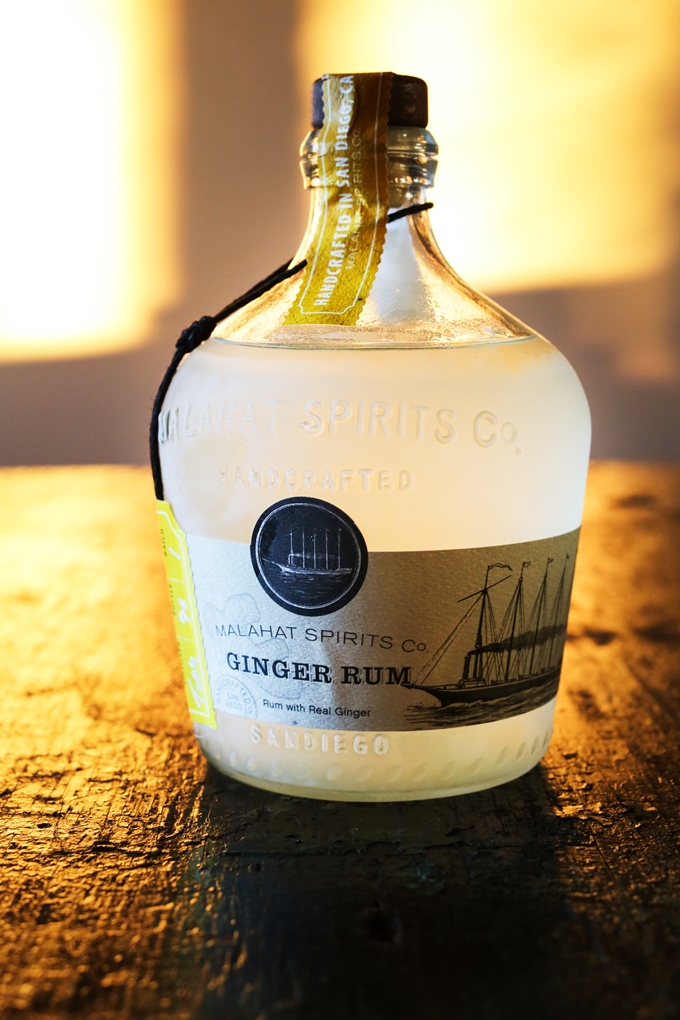 Malahat Spirits Co. provided me with a bottle of Ginger Rum to sample.  All thoughts and opinions are my own. 
16