You guys, I've got an Italian dessert recipe for you today that only requires two ingredients and just a few seconds to prepare. Let me introduce you to: Affogato.
This post may contain affiliate links.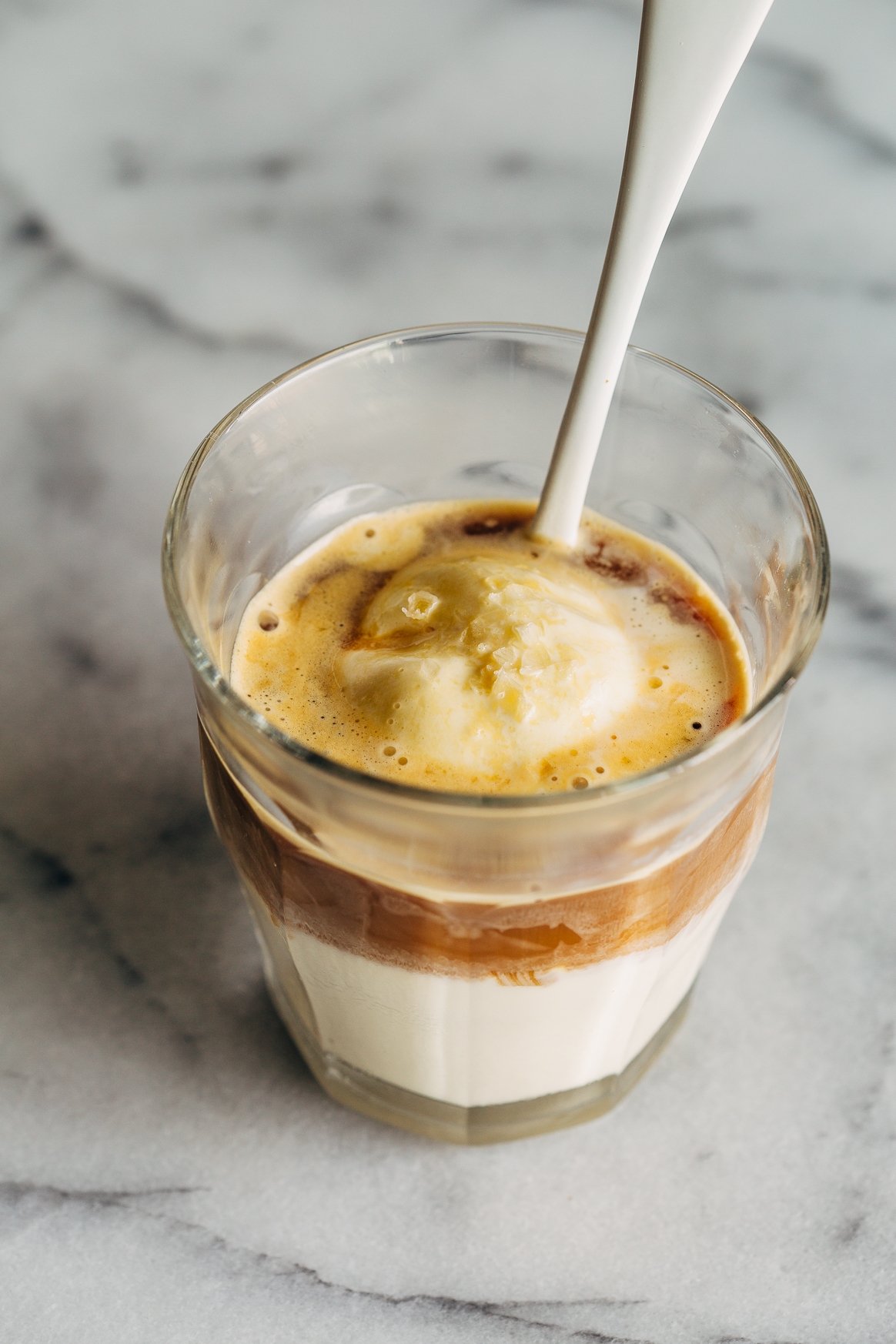 Italian for "drowned," Affogato is made by pouring a shot of hot espresso over scoops of vanilla ice cream or gelato. And… that's it! Personally, I like to sprinkle a little flaky sea salt on top of my Affogato, but that's totally optional.
This dessert would be perfect on a hot summer evening or as an afternoon treat. I love serving desserts like this after a big meal, because there's a beautiful in it's simplicity. It's sweet, but balanced and the espresso will surely stave off a post-dinner food coma. Continue reading for the recipe.
Because there are only two ingredients in this recipe, I would highly recommend that both of them be top quality. Make sure you've got a really delicious vanilla ice cream or gelato. I really enjoy Kirkland Premium Vanilla Ice Cream, because it is THICC. Trader Joe's also makes a tasty vanilla ice cream.
As for espresso, I find that a freshly-brewed, dark roast espresso works really well. I love using my Breville Creatista Espresso Machine for this, but I would imagine a stovetop espresso maker would be good here as well.
You can level up your Affogato in a number of ways:
Make it boozy. Try adding a shot of liqueur like Amaretto, Kahlua, Grand Marnier, or Frangelico. I'm sure a bitter amaro, bourbon or rum would go well here too. Sometimes I like to splash in a few drops of Black Walnut Bitters or Cardamom Bitters.
Make it crunchy. Pair your Affogato with a biscotti or cookie. Amaretti cookies would be delicious here or a crispy pizzelle. For a different type of crunchy, try chopped, toasted almonds, pecans or hazelnuts.
Make it creative. Instead of vanilla ice cream, pour a shot of espresso over a scoop of salted caramel, butter pecan or chocolate chip ice cream. You can even finish it with traditional sundae toppings like chocolate sauce, caramel sauce, chopped nuts, sprinkles or whipped cream. (just don't tell the Italians)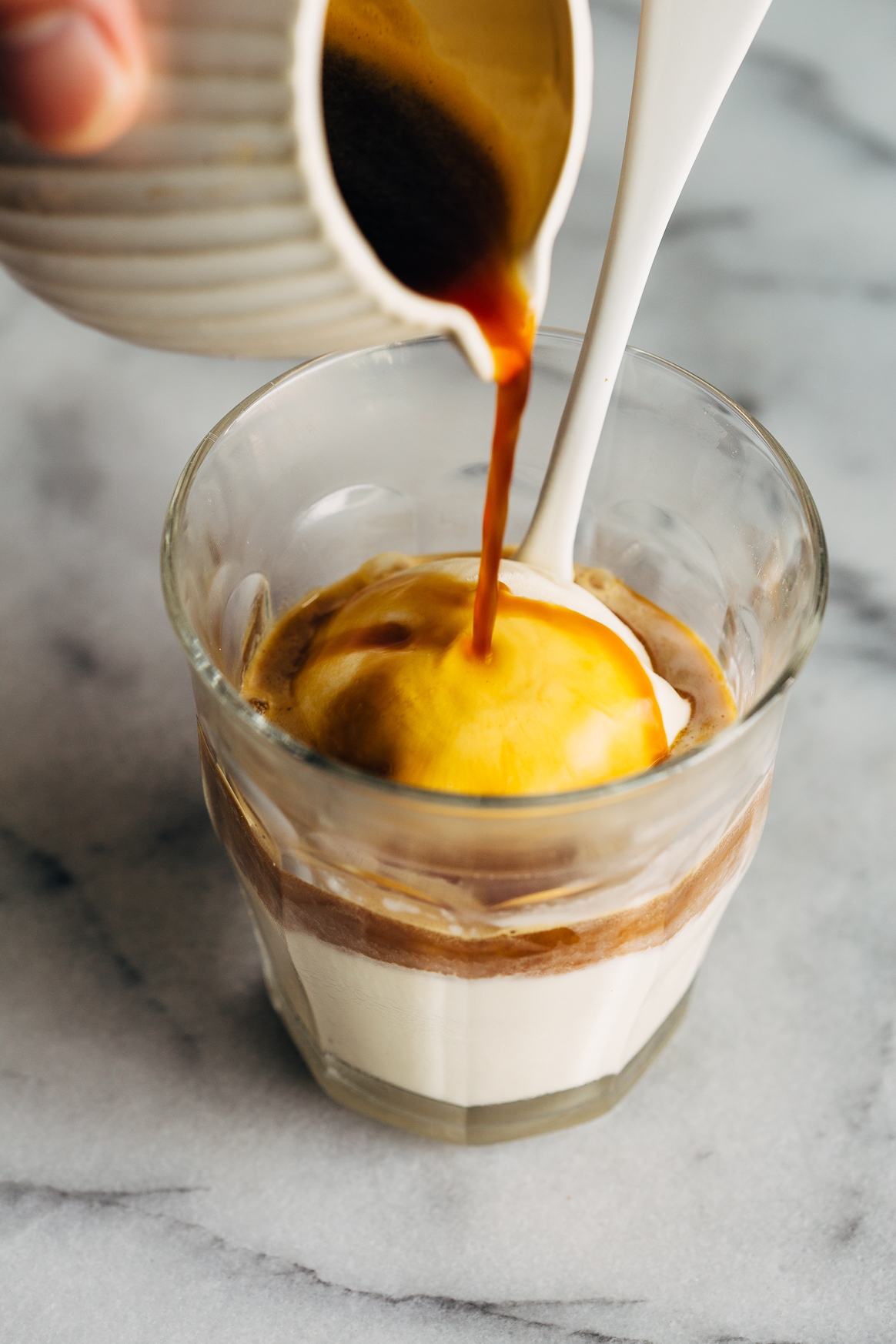 Whatever you do, just don't pour your espresso from an unrealistic glass or container. I thought these littles glasses were cute for photos, but they ended up being a disaster (see below). Use something with a pour spout!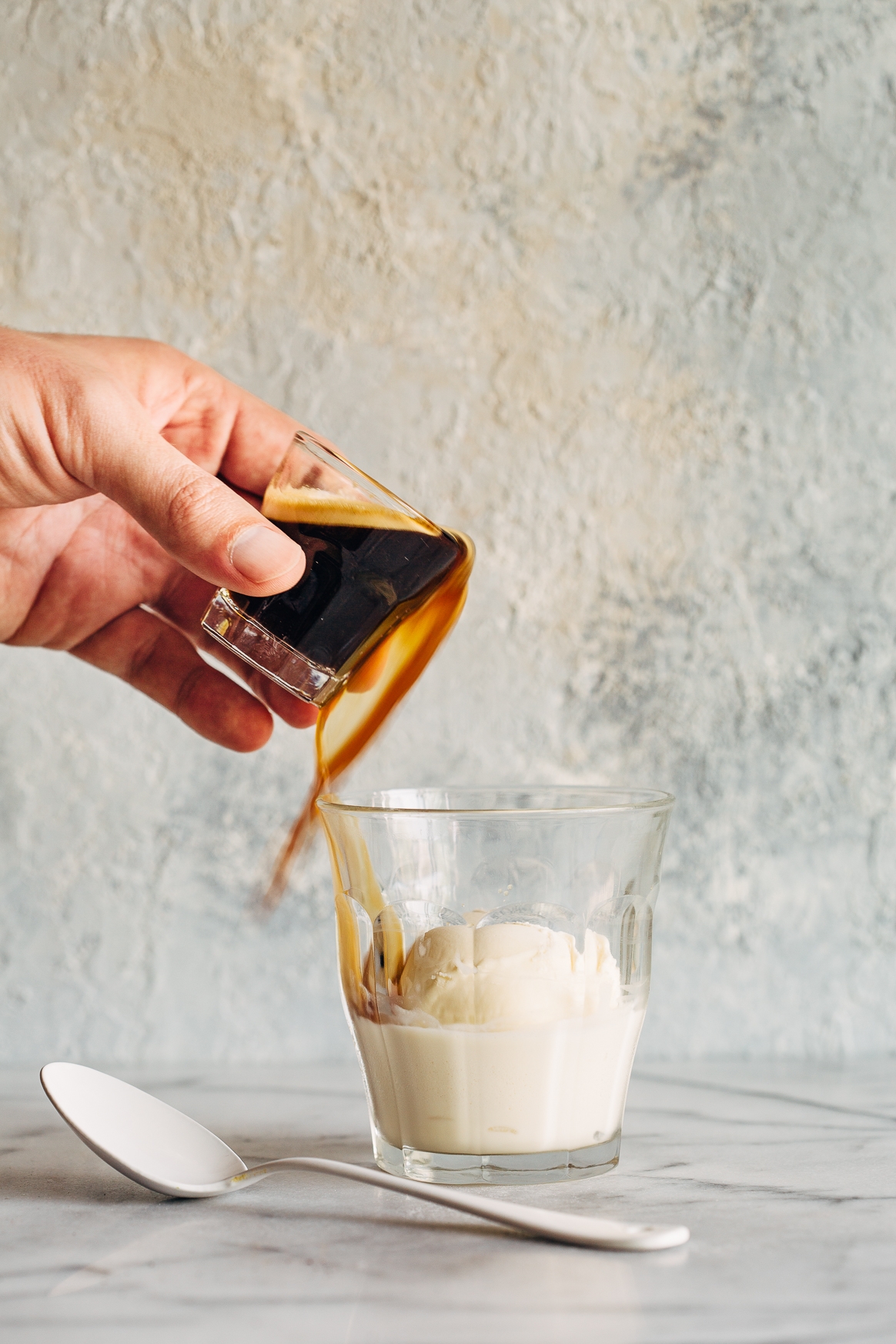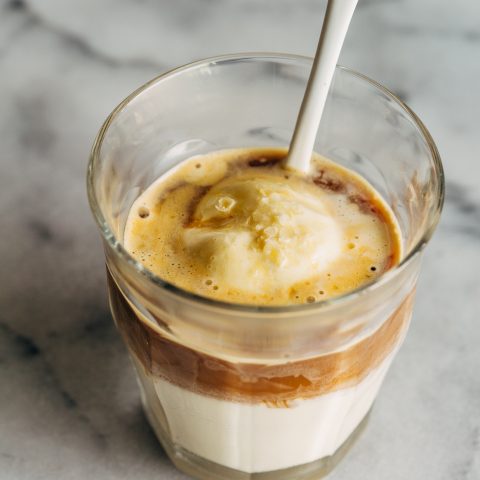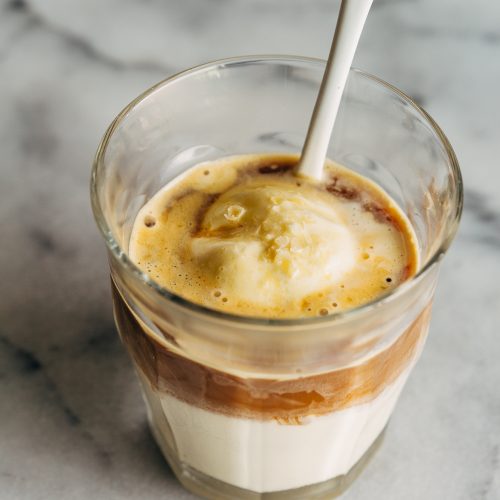 Affogato Recipe
Ingredients
1

scoop of vanilla ice cream

1

shot

(1 ounce) of hot espresso

Flaky sea salt (optional)
Instructions
Place ice cream in a small glass or bowl, then carefully top with espresso. Finish with a sprinkling of flaky sea salt.
Tried this recipe?
Tag @brandiego on Instagram so I can check it out!
22