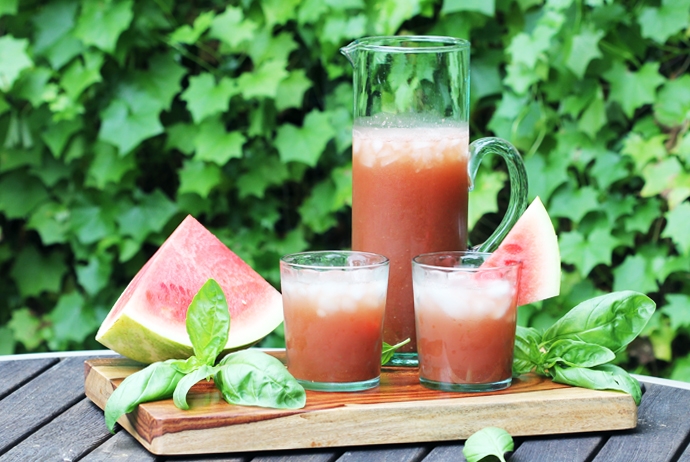 This post may contain affiliate links.
This past Thursday, I hosted my first Kitchen Konfidence Live event at the west elm here in San Diego.  It was such an amazing experience.  First, the setting was really spectacular.  Attendees sat in an array of perfectly mismatched chairs, benches and sofas.  My station was positioned in the middle of the store surrounded by gorgeous kitchen and entertaining product.  I even had a gargantuan image of green beans entitled 'Market Fresh' towering behind me.  Second, I couldn't have asked for a better audience.  The attendees seemed engaged and interested, asking valuable questions between presentations.  With each sampling, I heard various mmmms and ahhhhs escaping from the crowd.  Seeing others enjoy my food truly does make me happy.  It's one of the main reasons why I love to cook.  Finally, the entire event went off without a hitch (other than one minor electrical issue).  The west elm staff was so helpful and accommodating.  Unfortunately, I don't have any high resolution images of the event to share with you right now; however, I will eventually release a video of the event and some behind the scenes footage at my house.
Over the next two weeks, I will be featuring the four recipes that I presented at my Kitchen Konfidence Live event, starting with this Watermelon Basil Agua Fresca.  Juicy watermelon is blended with fresh, fragrant basil, bright lime juice, water and sweet agave nectar.  The finished beverage is a light, refreshing concoction perfect for a warm summer afternoon.  Continue reading for the recipe.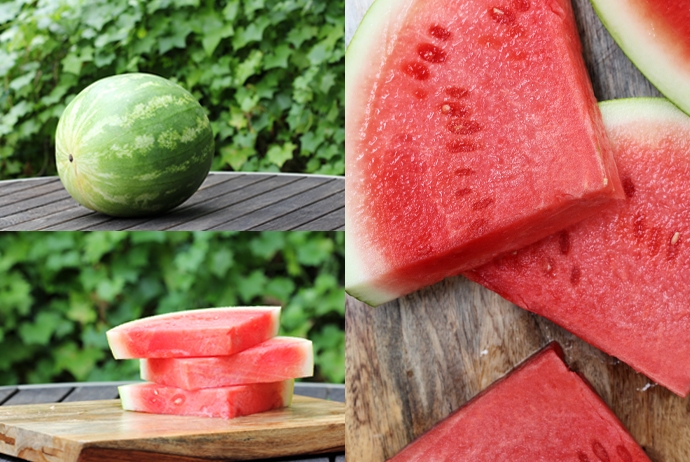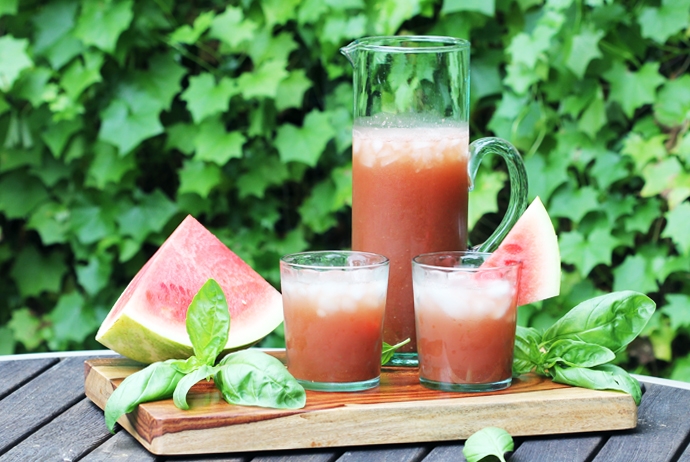 Watermelon Basil Agua Fresca
Ingredients
4

cups

cubed seedless watermelon

2

cups

water

1/2

cup

fresh basil leaves, not packed

2

tablespoons

freshly squeezed lime juice, plus more to taste

2

tablespoons

agave nectar, plus more to taste
Instructions
Combine all ingredients in a blender and process until smooth.  Taste the agua fresca to test the sweet-tart balance.  If find the drink to be too sweet, add more lime juice and blend again.  If you think the drink is too tart, add more agave nectar and blend again.

To serve, pour Watermelon Basil Agua Fresca over ice and enjoy,  If the drink sits, the water will eventually separate from the fruit puree.  Simply stir to reincorporate.
Tried this recipe?
Tag @brandiego on Instagram so I can check it out!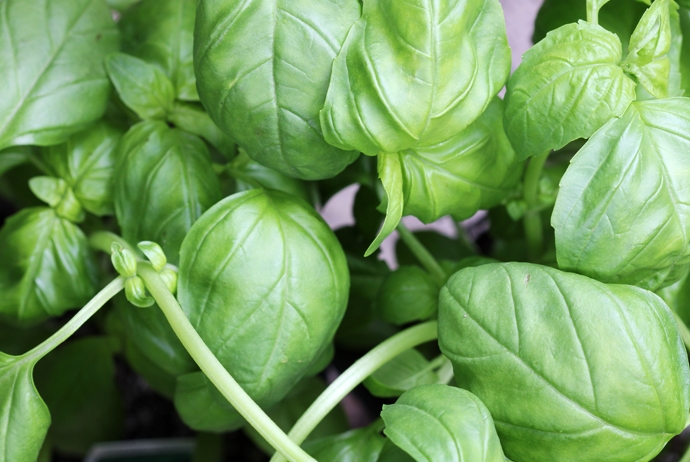 0