This post may contain affiliate links.
Since first making Ginger Liqueur, I've found myself on a number of occasions wandering back behind the bar to steal a moment with this jar of pure amber beauty.  In one quick motion, the clasp is undone and the lid popped back.  The sweet scent of vanilla, orange and ginger escapes from the opening with just a hint of orange blossom in the background.  A smell almost as intoxicating as the alcohol.  After mixing a drink of Ginger Liqueur, vodka, lemon and sparkling water, I relax for the evening, enjoying each sip of my handcrafted Ginger Lemon Fizz.  Making liqueurs at home is a simple process that produces tasty results often cheaper than store-bought equivalents.  A liqueur is essentially an alcohol infusion that has been sweetened with a simple (or flavored) syrup. With no special equipment needed, this sweet infusion comes together in just three days. Continue reading for more pictures of Ginger Liqueur plus a link to the recipe!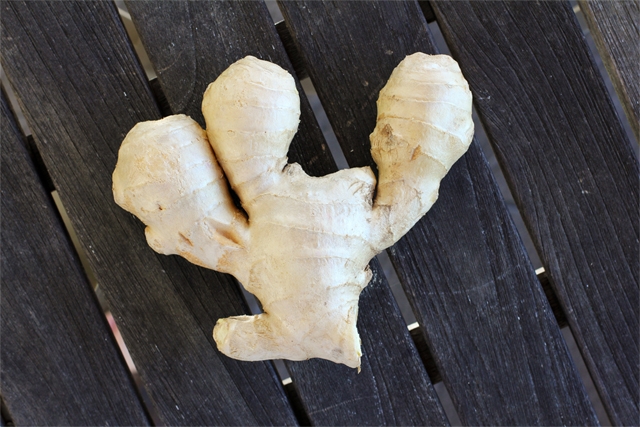 Ginger Liqueur
Ingredients
1 1/2

cups

water

1

cup

sugar

2

oz.

ginger root, peeled and sliced into thin coins

1

vanilla bean, cut in half lengthwise

1

orange

1 1/2

cups

brandy

1/2

teaspoon

orange blossom water
Instructions
In a small, heavy bottom pot, combine water, sugar, sliced ginger and halved vanilla bean. Bring mixture to a boil, stirring until sugar is dissolved. Drop the heat to medium-low and let simmer until ginger is soft (about 15 minutes). Remove from heat and let cool. Do not strain!

Using a vegetable peeler, cut long strips of orange zest into a large, airtight jar. Be sure to avoid the bitter white pith. Pour in brandy and cooled syrup (with ginger and vanilla bean). Seal the jar then shake to combine. Store in cool, dark spot.

Let the mixture steep for 1 day then remove the vanilla bean. Let steep for another day then remove the ginger and orange zest. Let rest for 1 last day then stir in the orange blossom water.
Tried this recipe?
Tag @brandiego on Instagram so I can check it out!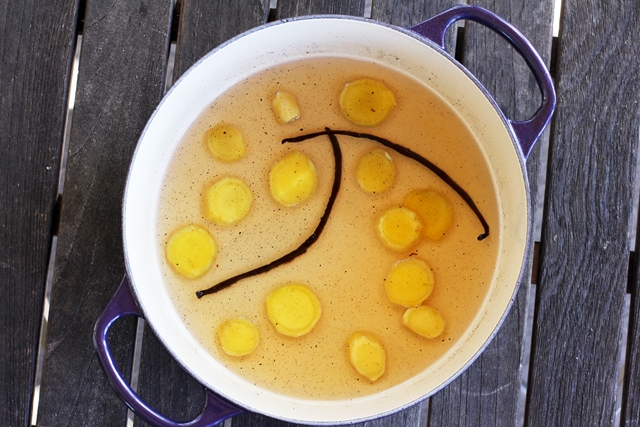 41