I shared this Fried Rosemary and Garlic Dip recipe on Instagram a few weeks ago. Given that it's such a tasty dip and perfect for the upcoming holidays, I thought I'd share it with all of you as well!
This post may contain affiliate links.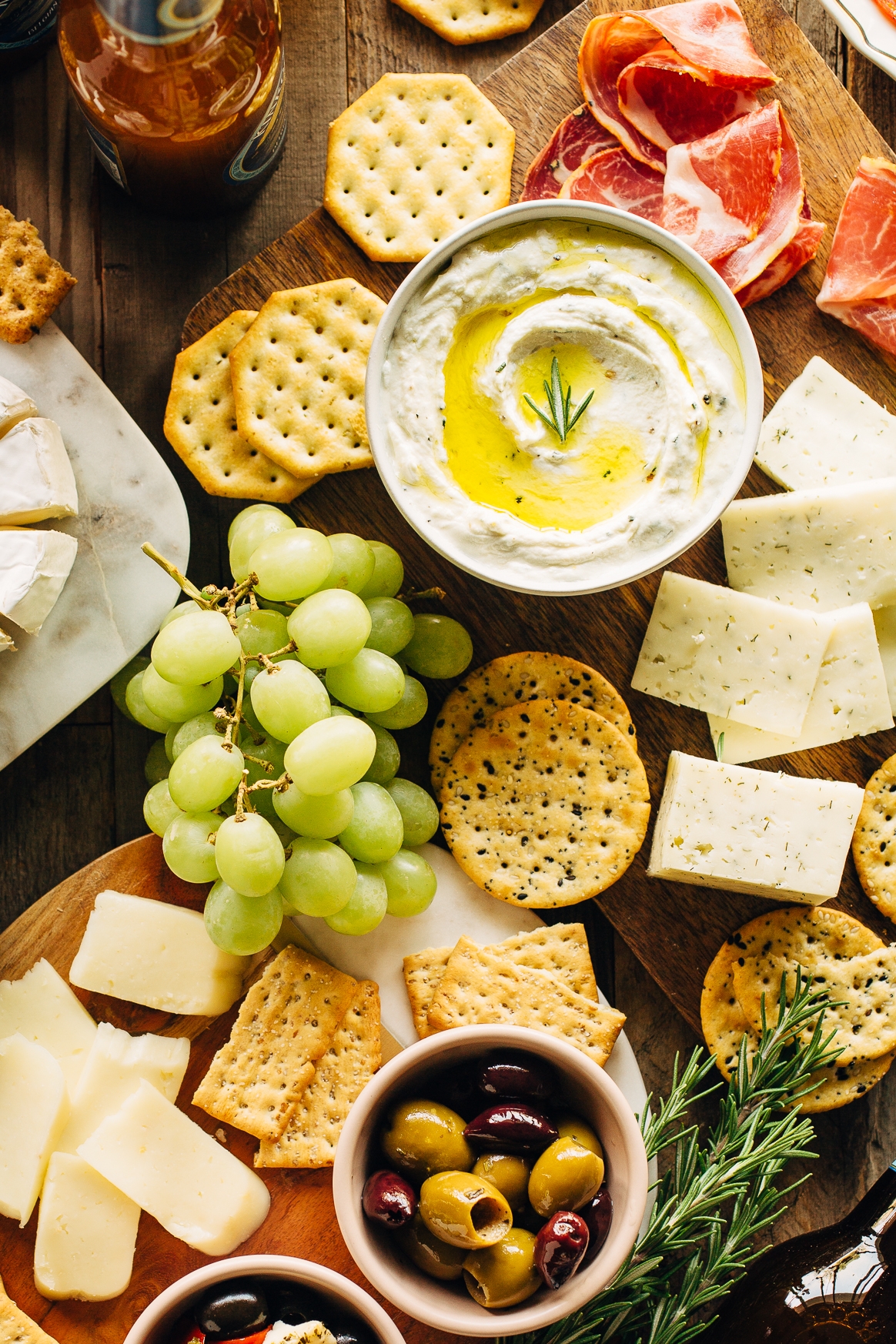 But first, I want to share some exciting news. Jorge and I are getting married TOMORROW (10/15)!! We originally had a big wedding planned for earlier this month, but decided to postpone the celebration until next year. We didn't feel like we needed to hold up the marriage though, so we're doing a simple ceremony at the county admin building in downtown San Diego!
Jorge and I have been together since 2011, and I'm so excited to finally be married to such an amazing guy! After the ceremony, we'll be heading to Palm Springs for a short, relaxing getaway.
It's not the ceremony that I dreamed of having this year, but I'm still very excited. And we'll be able to look back at this time period and say that despite all the challenges going on in the world, we pushed ahead and kept on going. It also gives us more time to plan an even bigger party for next year! Now, let's talk dip. More about this below.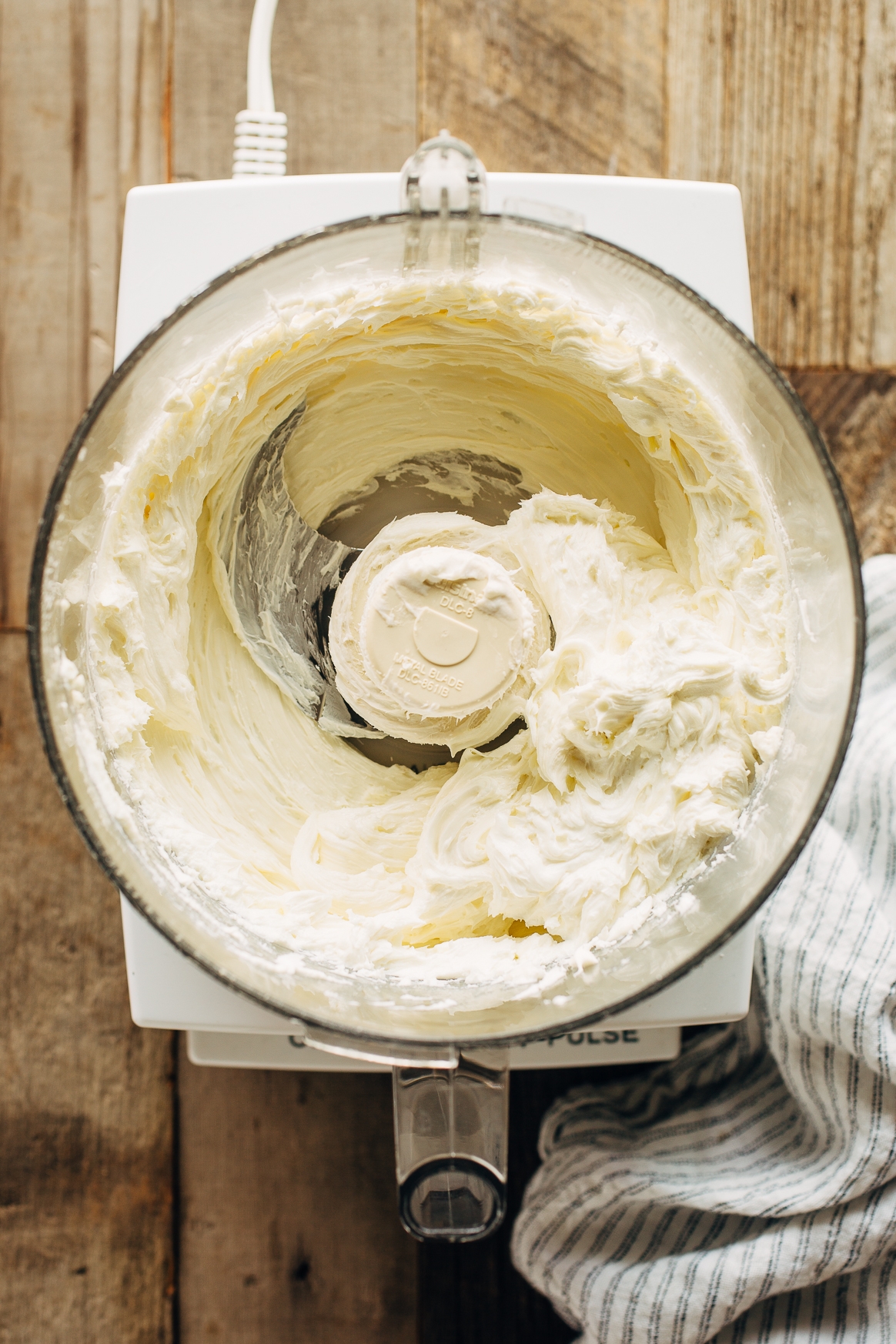 The base of this dip is a mix of cream cheese and goat cheese. You'll want to make sure the goat cheese and cream cheese are at room temperature to ensure everything blends in smoothly. The cream cheese provides a silky texture while the goat cheese adds a pleasant tang.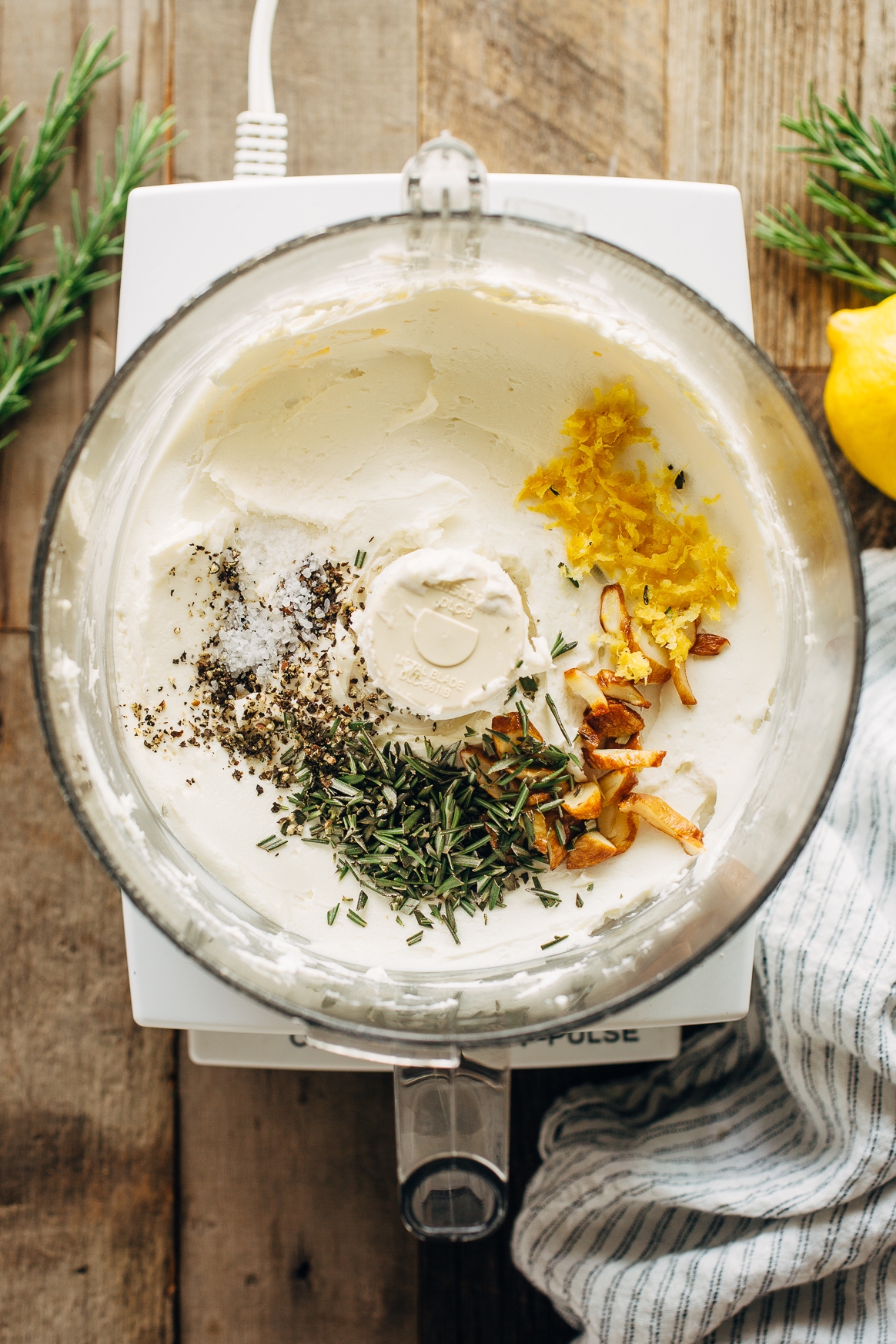 As for flavorings, you start by frying garlic in olive oil until golden brown. A small sprig of rosemary is thrown in at the end to infuse the oil with rosemary flavor as well. You discard the rosemary, but save the fried garlic to add to the dip.
To the creamy base, you blitz in the reserved fried garlic, fresh rosemary, lemon juice, lemon zest, salt and pepper. You finish the dip by streaming some of the infused olive oil.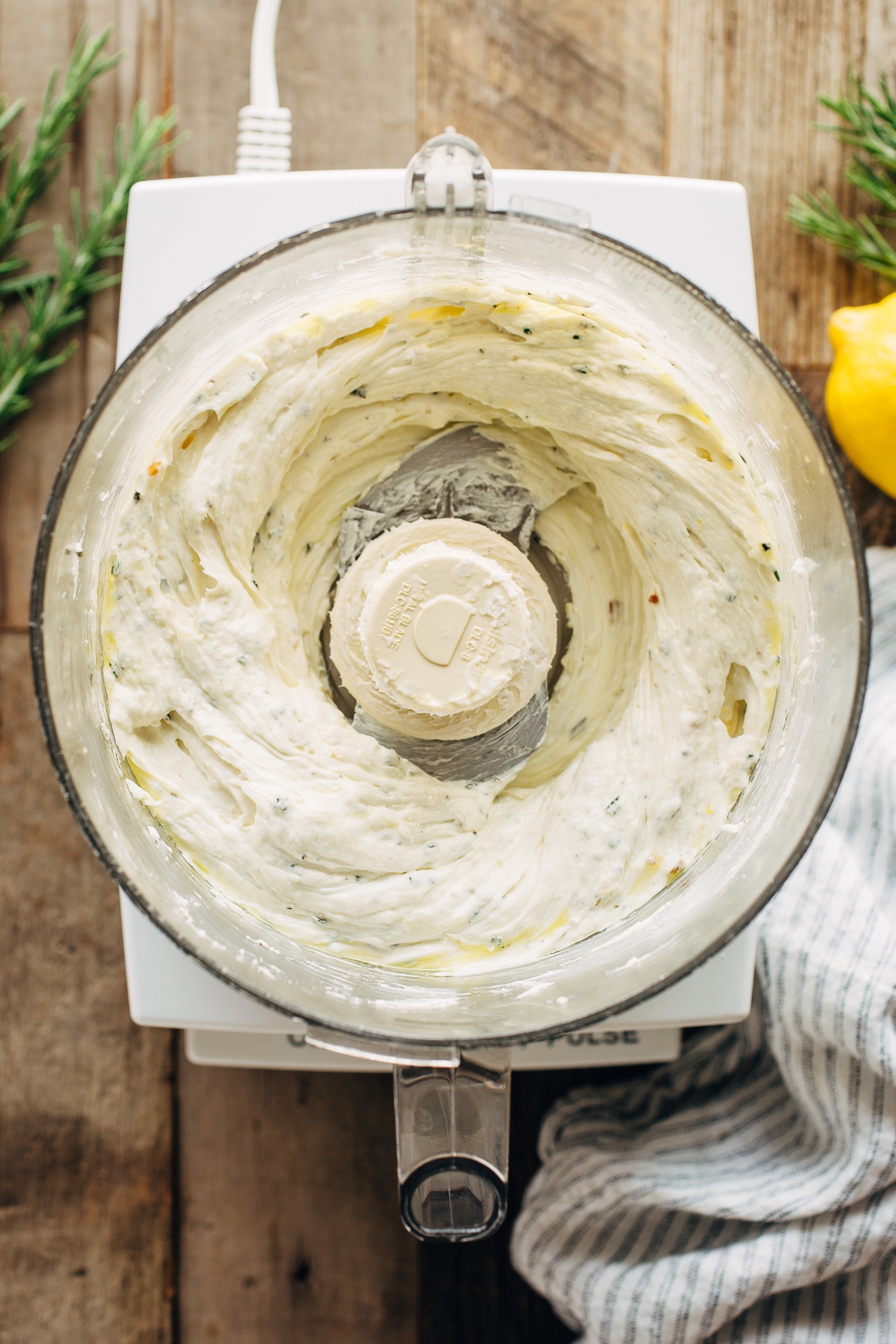 This Fried Rosemary and Garlic Dip is rich and creamy, but still balanced by the tanginess of the goat cheese and lemon. With each bite you'll get the flavor of golden garlic and woody rosemary. It's delicious on toasted bread or crackers, and pairs especially well with cured meats like prosciutto and Spanish chorizo.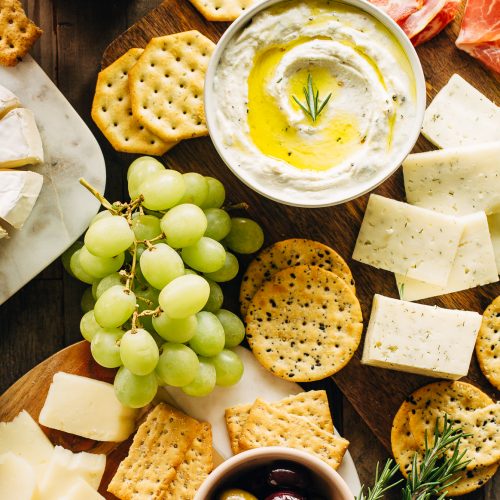 Fried Garlic and Rosemary Dip
Ingredients
6

tablespoons

extra virgin olive oil

4

garlic cloves

1

small sprig of rosemary + 2 teaspoons chopped rosemary, divided

8

ounces

goat cheese, at room temperature

4

ounces

cream cheese, at room temperature

2

teaspoons

lemon juice

1

teaspoon

lemon zest

Kosher salt

Freshly ground black pepper
Instructions
In a small saucepan, heat olive oil and garlic over medium heat. Once the cloves start to sizzle, turn the heat to medium-low and cook until the cloves are golden and tender (about 8 mins). Take the pan off the heat, transfer the cloves to a small bowl, then add a small sprig of rosemary to the hot oil. Let it sizzle for 30 seconds, then remove and discard the rosemary. Set aside 2 tablespoons of the infused oil to cool.

Add goat cheese and cream cheese to a food processor, and blitz to combine. Add chopped fried garlic, chopped rosemary, lemon juice, lemon zest, 1/2 teaspoon kosher salt and 1/2 teaspoon black pepper, pulsing to combine. With the motor running, stream in 2 tablespoons of the cooled infused oil. Season to taste with more salt and pepper if needed.

To serve, transfer dip to a bowl and top with a little more infused oil and a few rosemary needles. Enjoy with toasted bread and/or crackers.
Tried this recipe?
Tag @brandiego on Instagram so I can check it out!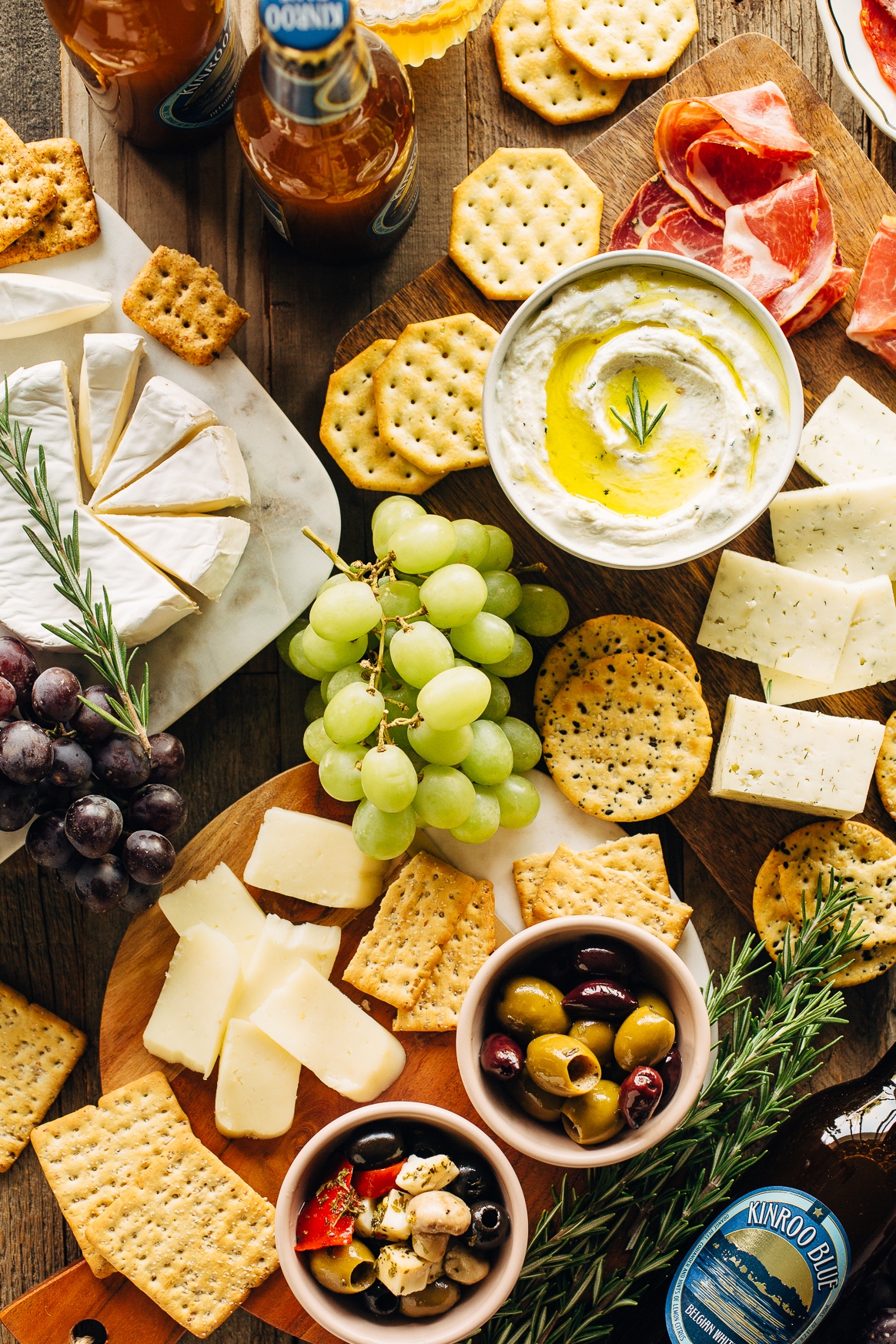 19