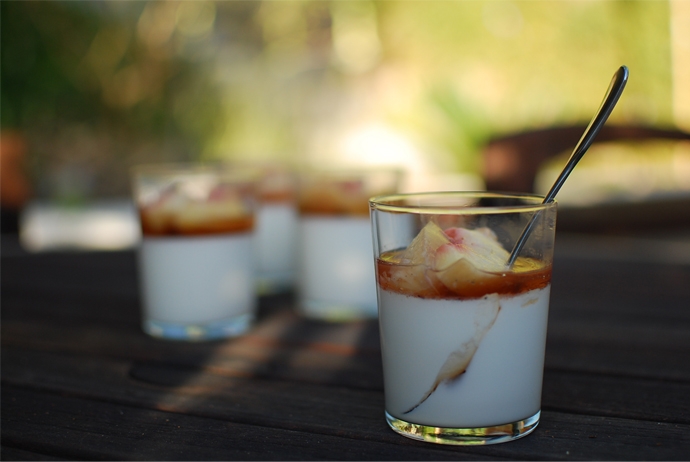 This post may contain affiliate links.
A Panna Cotta is a simple, yet elegant dessert that every home cook should have in their repertoire.  Italian for "cooked cream", a basic Panna Cotta is made by simmering cream, milk or half and half with sugar, mixing in gelatin and letting cool until firm.  The finished product has a similar consistency to a custard (without the egg yolks!).  Once you get the basics down, this recipe is highly adaptable.  You can steep various spices, herbs, fruit or vegetables in the cream to change it's flavor.  Continue reading for my spin on a basic Panna Cotta.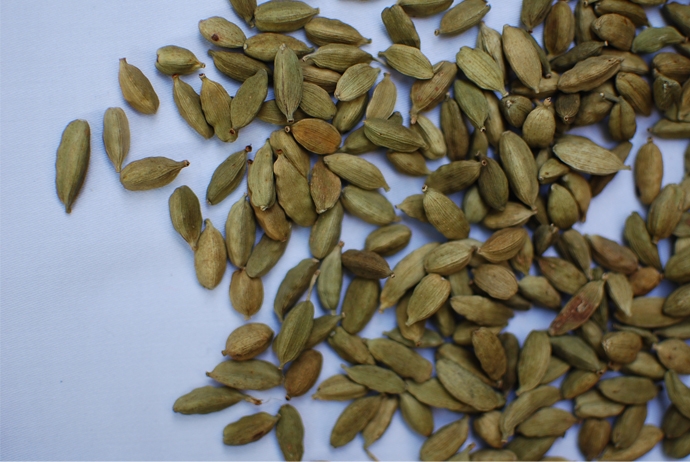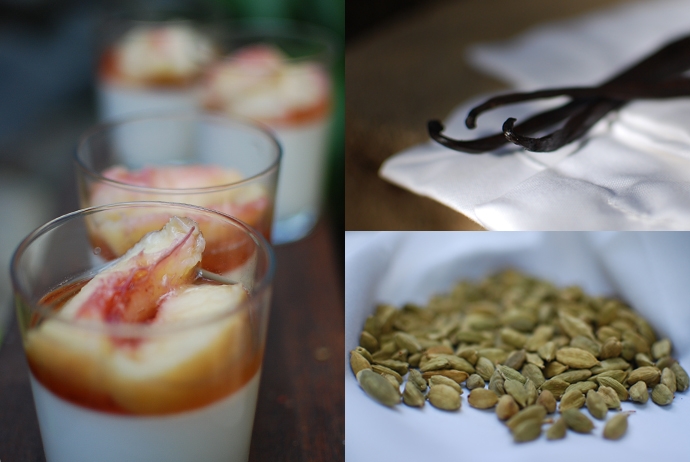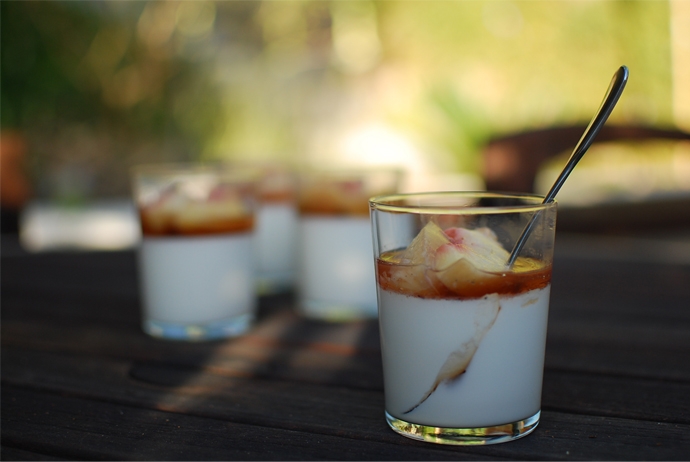 Cardamom Vanilla Panna Cotta
Ingredients
4

cups

half and half

½

cup

fine natural cane sugar

1

vanilla bean, split lengthwise*

6

green cardamom pods, crushed*

2

packets powdered gelatin

6

tablespoons

cold water
Instructions
Warm half and half and natural cane sugar in a medium saucepan over medium heat, stirring to dissolve the sugar. Remove the pan from the heat once you see steam rising from the surface of the half and half.

Scrape the seeds from the vanilla bean and add to the half and half mixture along with the vanilla bean pod and crushed cardamom pods (cardamom seeds and all). Cover and let steep for 30 minutes. Strain the mixture with a fine-mesh basket strainer, return to heat and rewarm.

Meanwhile, add gelatin to a medium-sized bowl with 6 tablespoons of cold water. Lightly whisk to combine and let stand for 5 to 10 minutes.

Pour the warm half and half mixture over the gelatin and and whisk gently until the gelatin is completely dissolved.

Divide the mixture into 8 small glasses (or cups, bowls, ramekins, wine glasses, etc.). Chill until firm (at least two hours).

Finish by topping each Panna Cotta with Spiced Poached Peaches, fresh fruit or a drizzle of your favorite dessert sauce (chocolate, caramel or fruit).
Notes
* Don't have a vanilla bean or cardamom pods? You can use 2 teaspoons vanilla extract and a heaping ¼ teaspoon ground cardamom instead. If you are not using the whole spices, be sure to skip the 30 minute steeping period (paragraph 2).
Tried this recipe?
Tag @brandiego on Instagram so I can check it out!
20