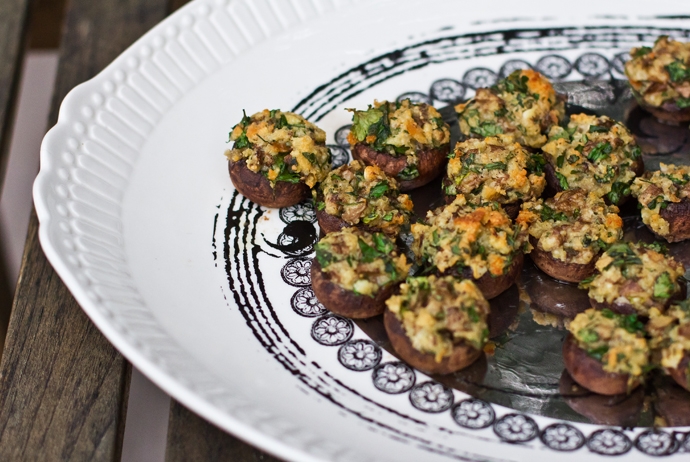 This post may contain affiliate links.
I've been in quite the baking mood recently.  Several days ago I was scanning the kitchen admiring my bounty of baked goods perched atop cake stands and nestled in cookie tins when I had a sudden craving for… something healthy.  Now don't get me wrong, I heart all of my baked goods and will never give them up.  But it is good to have something healthy every now and then.  I landed on these Stuffed Mushrooms.  In the past, I've encountered mushrooms stuffed with all manner of craziness and baked into an unrecognizable mess.  This is not that case.  Stuffed with just a wee bit of Parmesan, chopped mushroom stems, bread crumbs, garlic and parsley, these Stuffed Mushrooms are extremely flavorful and have a lighter, healthier feel to them.  Accented by a fresh punch of parsley, the flavor of the mushroom is the spotlight of this dish.  Continue reading for the recipe.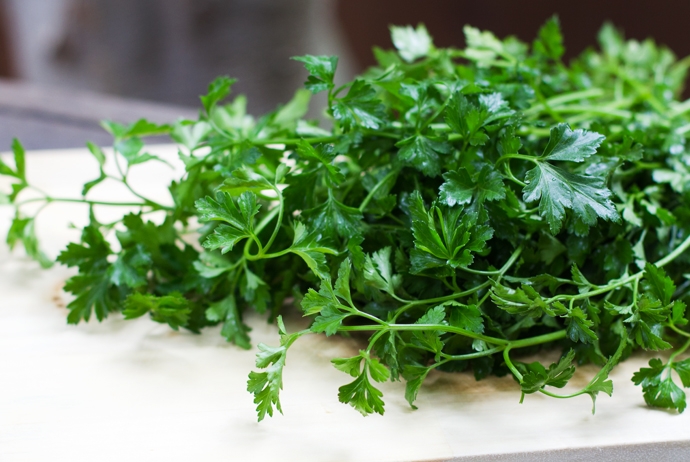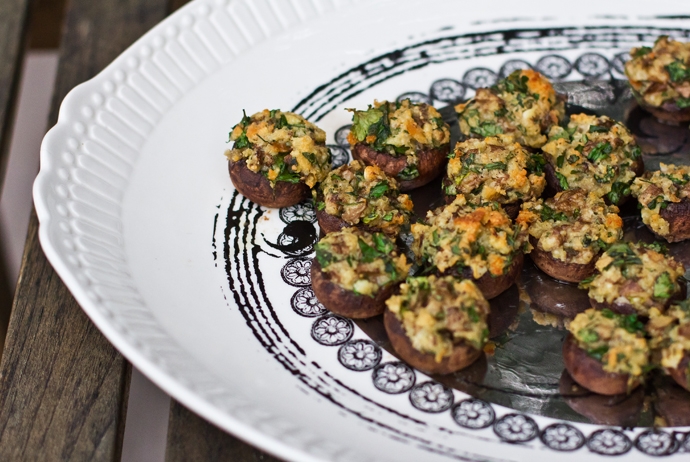 Stuffed Mushrooms
Ingredients
1

pound

large cremini mushrooms

1

egg, lightly beaten

½

cup

freshly made bread crumbs

½

cup

freshly grated Parmesan cheese

½

cup

fresh parsley, chopped

1

teaspoon

minced garlic

Kosher salt

Freshly ground black pepper

1 to 2

tablespoons

extra virgin olive oil
Instructions
Preheat oven to 400°F. Grease a baking sheet with non stick spray or dab of extra virgin olive oil.

Using a damp kitchen towel or paper towel, wipe the the mushrooms clean of any grit. Trim off the tough bottoms of each stem. Carefully remove the stems and set aside. We are going to stuff the caps, so be sure to keep them intact.

Chop up the reserved stems and add them to a medium sized bowl with the egg, bread crumbs, Parmesan cheese and garlic. Toss to combine and then season to taste with kosher salt and freshly ground black pepper. Stir in enough extra virgin olive oil to make the mixture glisten. You want the stuffing coated, but not swimming in olive oil.

Stuff each mushroom cap with a good spoonful of the stem mixture. Place the stuffed caps, stuffed side up on the prepared baking sheet. Transfer to the preheated oven and cook until the tops are lightly golden brown (about 15 minutes).

Let the mushrooms cool a minute or two before serving.
Tried this recipe?
Tag @brandiego on Instagram so I can check it out!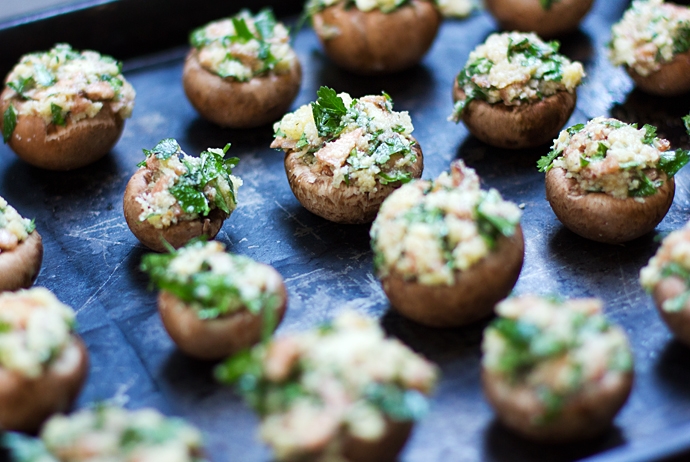 5