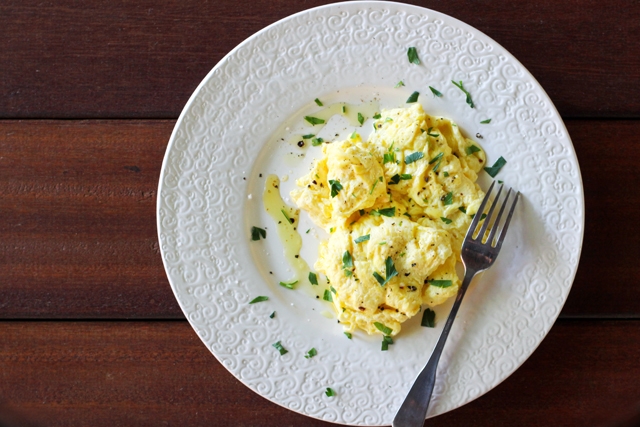 After just 20 seconds of whisking and 20 seconds of cooking, you'll have a perfectly light and fluffy mass of hot, scrambled eggs.  The secret?  Poaching.  A steady stream of freshly beaten eggs is poured into a steaming pot of swirling, salted water.  The eggs cook almost instantly.  After a brief draining process, you can season your eggs however you like.  Below, I'm suggesting extra-virgin olive oil (for richness), chile oil (for heat), chopped parsley (for freshness), fleur de sel (just because) and freshly ground black pepper (for MOAR heat).  You could also try shredded cheese, salsa, chopped cilantro and sour cream.  Or simply serve with hot buttered toast and a few strips of crispy bacon.  I'm even tempted to pile up these eggs between two pieces of bread with a sizzling breakfast sausage and a thin swipe of herbed aioli.  The possibilities are endless!  Continue reading for the recipe plus tips to master this method.
This post may contain affiliate links.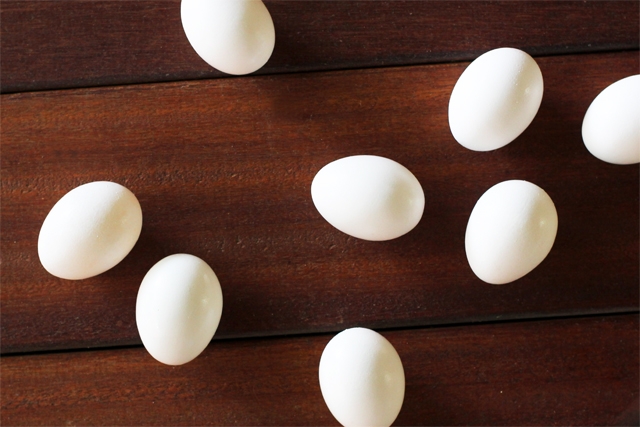 Can you make scrambled eggs in water?
Yes, you can absolutely make scrambled eggs in water! Whisk up some eggs like you normally would to make scrambled eggs. You want to beat the eggs vigorously, so they are uniform (no streaks of yolk). Then, stream the eggs into boiling water that's been seasoned with a few large pinches of salt. After just 20 seconds of cooking, you'll have scrambled eggs!
At this point you'll want to season with salt, and then you can add any toppings you'd like.
Can you poach a scrambled egg?
Since you're cooking the eggs in water here, you're technically poaching the eggs to scramble them. The finished eggs will have a scrambled texture even though you poached them!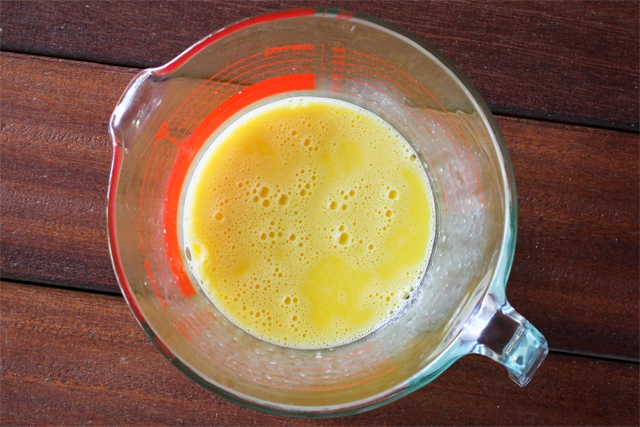 Technique tips:
Use just-bought eggs for this recipe. If you must use eggs that are older, you'll need to drain off any thin egg whites. To do this, crack an egg into a medium-mesh strainer. The thin whites will drop out while the thick whites and yolk stay in the strainer. Transfer to a bowl and repeat with remaining eggs.
Crack your eggs into a bowl with a pour spout. This will make it easier to stream the eggs into the swirling water.
Be sure to season your water well before adding the eggs. The water should taste like the sea (similar to cooking pasta). You may think this is too much salt, but I assure you, it's just right. I made my first batch with a small pinch of salt and the eggs were very bland.
After much experimentation, I've outlined the perfect draining process below. Be sure to handle the eggs gently during this process to keep them nice n' fluffy. Since the eggs come out of the water piping hot, you'll have a decent amount of time to drain them without worry of cold eggs.
Taste your eggs first then proceed with additional seasoning and flavoring.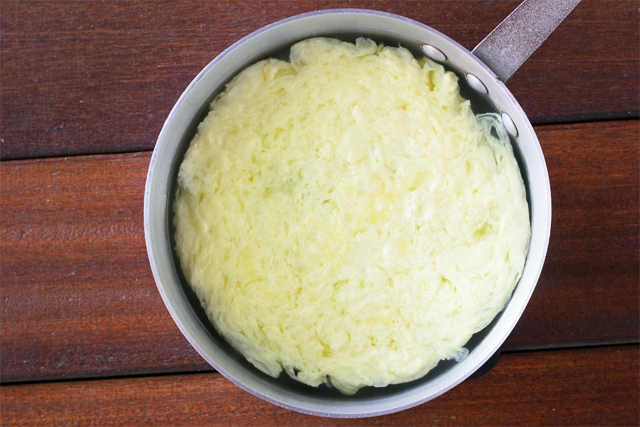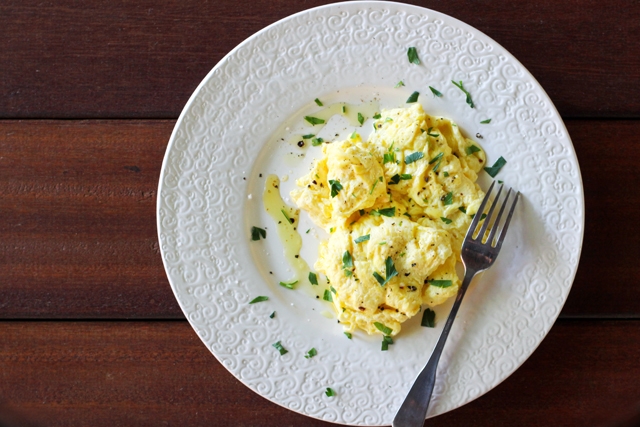 Perfect Scrambled Eggs in Just 40 Seconds
Ingredients
4

eggs

Kosher salt

Extra-virgin olive oil

Chile oil*

Chopped freshly parsley

Fleur de sel or flaky sea salt

Freshly ground black pepper
Instructions
Fill a medium saucepan two-thirds of the way with water and bring to a boil over medium heat. While waiting for the water to boil, prepare all necessary equipment: place a colander in the sink, line a rimmed baking sheet (or large plate) with two paper towels and have a large, slotted spoon at the ready. Crack four eggs into a bowl and whisk for about 20 seconds.

Once the water is boiling, season with 2 generous pinches of kosher salt. The water should taste like the sea (similar to salting water for pasta). Stir the water in a clockwise direction to create a whirlpool. Pour the eggs in, cover and wait 20 seconds.

Uncover and drain the eggs. I've found the best way to do this is to hold the eggs in the pot with the slotted spoon while pouring the water through the colander. Once most of the water is drained from the pot, gently slide the eggs into the colander. Shake the the eggs from side to side to remove most of the visible water. Slide the eggs onto the paper towel-lined baking sheet. Bring up the corners of the paper-towels to form a pouch around the eggs. Gently press out any remaining water. Transfer to a plate.

To serve, drizzle eggs with extra-virgin olive oil plus a few splashes of chile oil. Top with chopped parsley, fleur de sel and freshly ground black pepper.
Notes
* To make chile oil, warm 1/2 cup extra-virgin olive oil over medium heat for approximately 2 minutes. The oil should be warm but not smoking. Add 1 1/2 teaspoons red chile flake, stirring to combine. Take the oil off the heat and let cool before using. Store in the refrigerator.
Tried this recipe?
Tag @brandiego on Instagram so I can check it out!
42