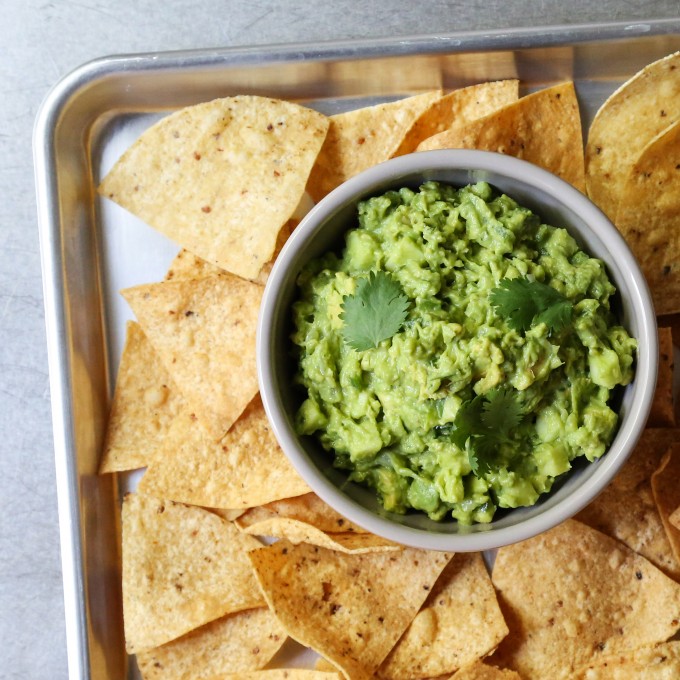 This post may contain affiliate links.
Jorge and I hosted game night recently, and one of the many tasty dishes served that evening was this Roasted Fennel and Apple Guacamole.  But first let me tell you a little about the game we played: Cards Against Humanity.  This game is awesome.  Basically one person reads a question or a fill in the blank statement (the black card), then everyone else tries to answer that question or complete the statement using the cards they have in their hand (the white cards).  The person holding the black card then decides which pairing is the funniest.  What makes this game awesome, is that the white cards can be pretty darn outrageous.  I mean, we played for almost 4 hours, and I couldn't stop laughing for most of the evening.  My face hurt afterwards.
I think Cards Against Humanity has been out for a little bit, and I'm probably late to the party here.  But if you've never played, and you don't mind a little over-the-top humor, you need to give this game a try.  So much fun.
And if you want to host a game night of your own, I'd definitely recommend making this guacamole.  Rick Bayless released this recipe last year, and I've had it bookmarked ever since.  Sweet, herbaceous fennel is roasted until tender and fragrant, then added to cubes of rich avocado along with crisp, tart apple, lime juice, jalapeno, and cilantro.  This seasonal variation of a Mexican classic is sharp, creamy and wonderfully complex.  The licoricey fennel compliments the avocado while tiny pops of green apple offer contrast in flavor and texture.  The fennel isn't really overpowering here.  With each bite, you'll notice just a hint of fennel at the end.  Continue reading for the recipe.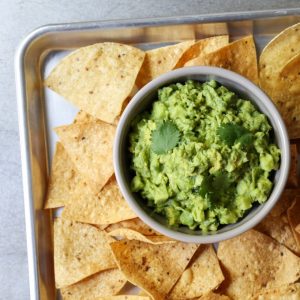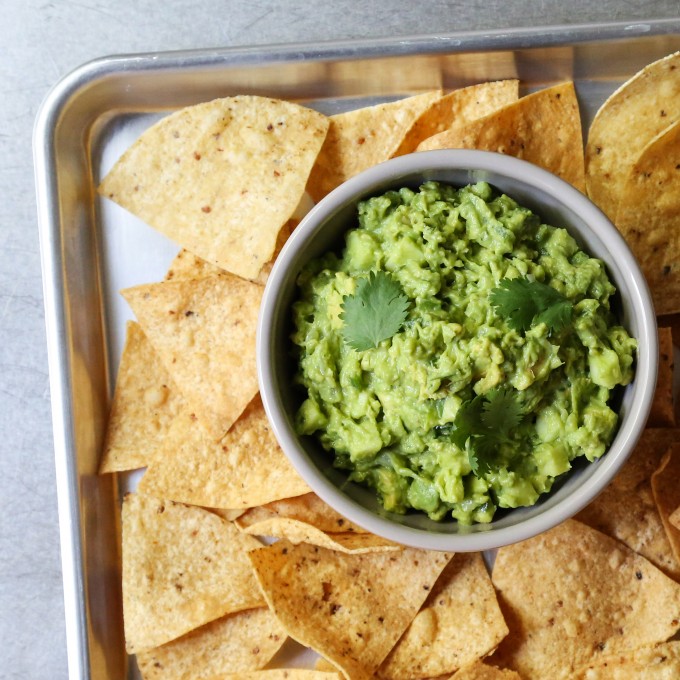 Roasted Fennel and Apple Guacamole
Ingredients
1

medium fennel bulb (stalks and fronds cut off)

1

tablespoon

olive oil

Kosher salt

1/2

Granny Smith apple, peeled, cored and cut into 1/4-inch pieces

2

tablespoons

freshly squeezed lime juice

3

ripe Haas avocados

1

tablespoon

chopped fresh cilantro

1

small jalapeno, stemmed, seeded and finely chopped
Instructions
Preheat the oven to 350°F.

Cut the fennel bulb in half lengthwise, then cut each half into 3 wedges. Add to a small baking dish, drizzle with olive oil, then sprinkle with a big pinch of kosher salt. Pour in 1/4 cup water, cover tightly with foil, and bake until fork tender (when an inserted fork meets no resistance, about 1 hour). Uncover and let cool completely.

Transfer the fennel to a cutting board, and remove the core from each wedge. Discard cores. Also remove any outer layers that are more fibrous than the inner layers. Finely chop the remaining fennel. You want this to be as fine as possible, so the fennel gets well-distributed into the guacamole. Set aside half of the chopped fennel for the guacamole, and store the remaining half in the refrigerator for another use.

Add apple and lime juice to a small bowl, tossing to combine. Set aside while you prepare the avocado.

Slice open each avocado lengthwise, and carefully remove the pit. Using a sharp knife, make diagonal cuts down the avocado. You want to cut just the flesh, not the skin. Turn the avocado and make another set of diagonal cuts, forming a cross-hatch pattern. Scoop the flesh into a large bowl. The flesh should come out in a nice dice.

Add the apple (with lime juice), cilantro, jalapeno, 1 teaspoon of kosher salt and reserved fennel to the bowl with the avocado. Using two forks, roughly mash the ingredients together. Add additional salt, lime juice and cilantro to taste. Serve with tortilla chips.
Tried this recipe?
Tag @brandiego on Instagram so I can check it out!
Related recipes and articles:
Fennel and Apple Salad with Fennel Seed Vinaigrette
Orange, Fennel and Avocado Salad
1