I'm keeping things really simple today.
This post may contain affiliate links.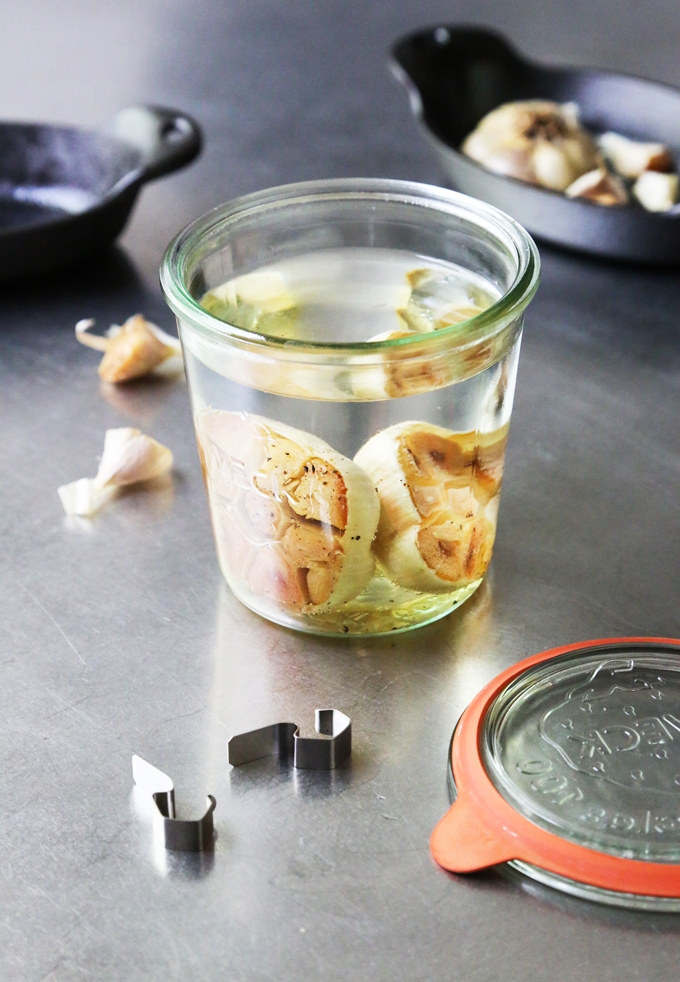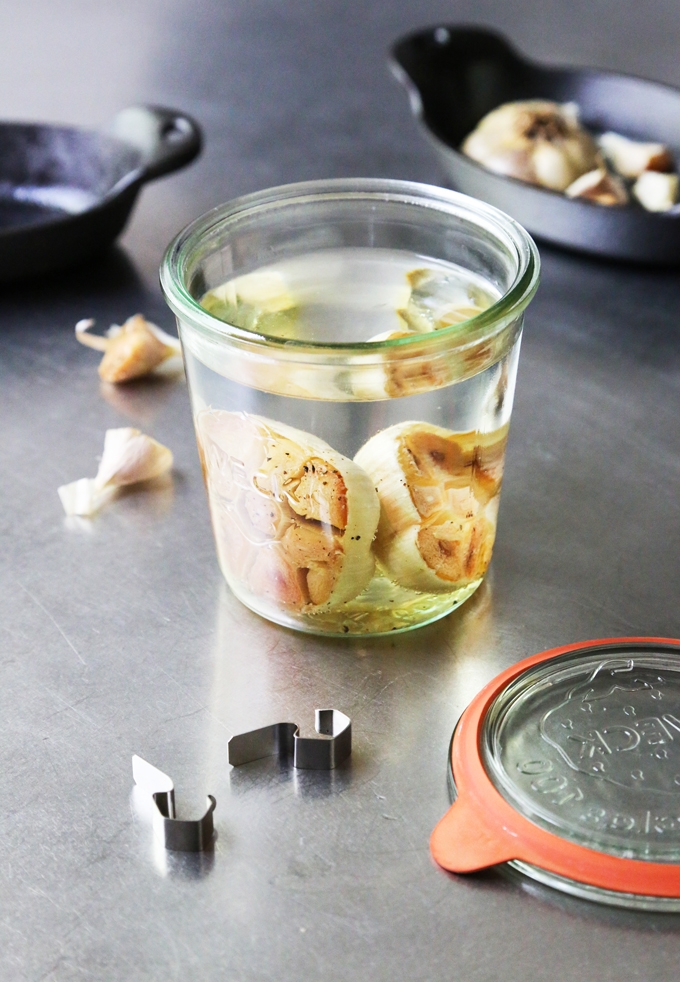 This quick and easy vodka infusion is perfect for anyone who loves garlic as much as I do.  Roasted Garlic Infused Vodka can be made in just 24 hours with only a handful of ingredients.  The sweet-savory aroma and flavor work perfectly in one of my favorite cocktails, the Bloody Mary.  I've got a new Blood Mary recipe coming up next, so be sure to check back in soon 🙂  Continue reading for the recipe!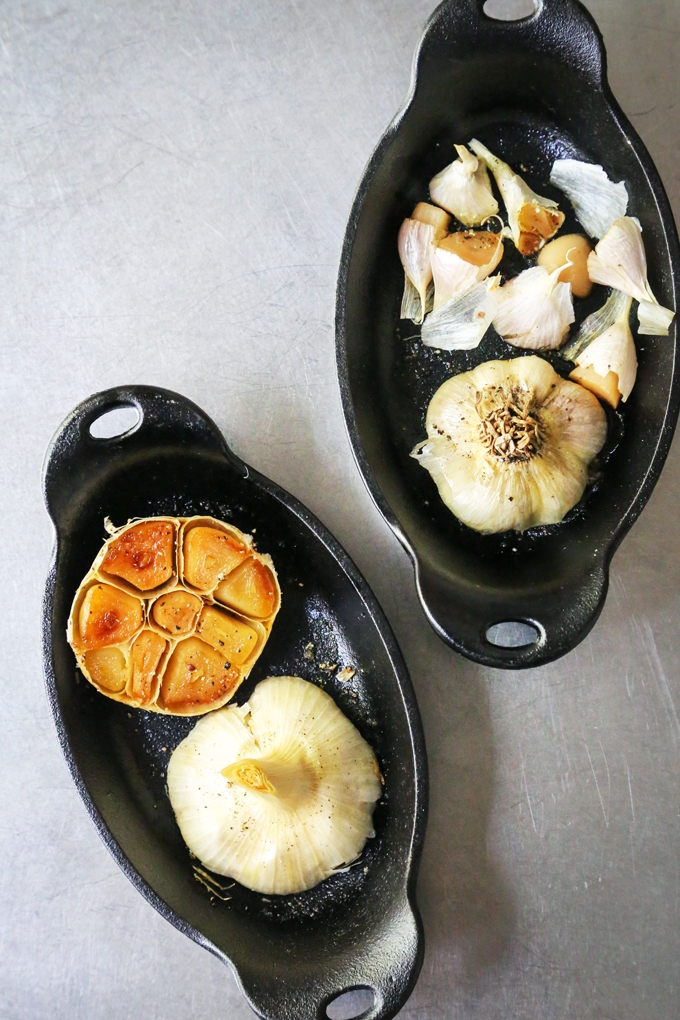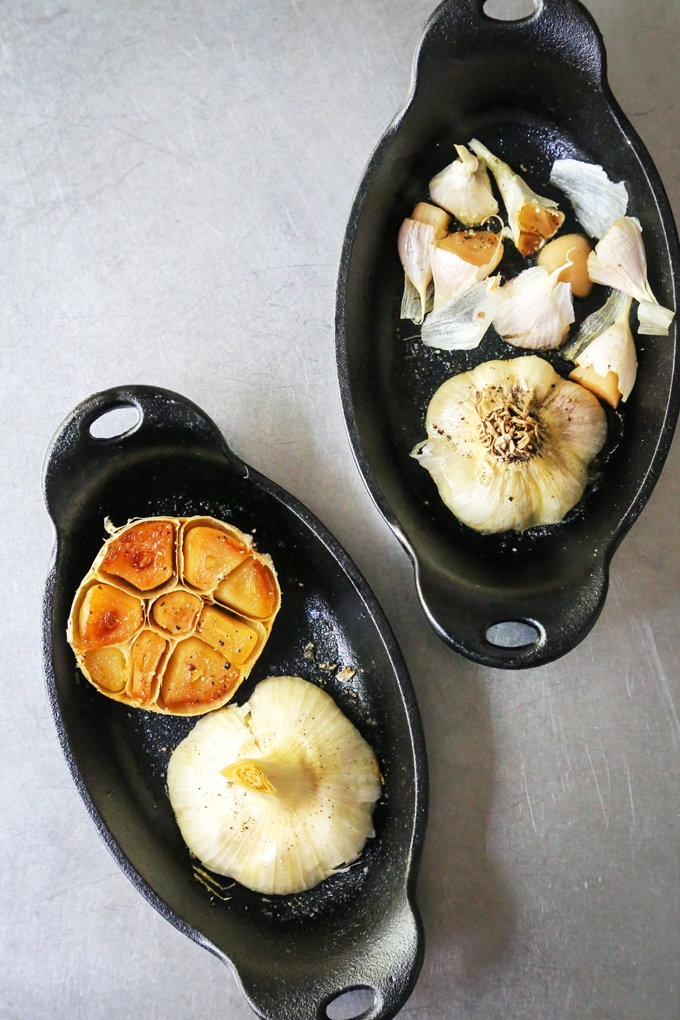 You can roast a head of garlic specifically for this recipe, or you could roast up several heads of garlic, and just go to town.  I love roasted garlic cloves with chicken and steak.  These caramelized cloves are wonderful with roasted fingerling potatoes.  Sometimes I'll just spread a roasted garlic clove on a slice of toasted baguette as if it was butter.  So flavorful.  So versatile.  For me, one of the best parts of roasted garlic is the aroma.  That wonderful smell that fills your house as the garlic cooks in the oven.  Pure heaven.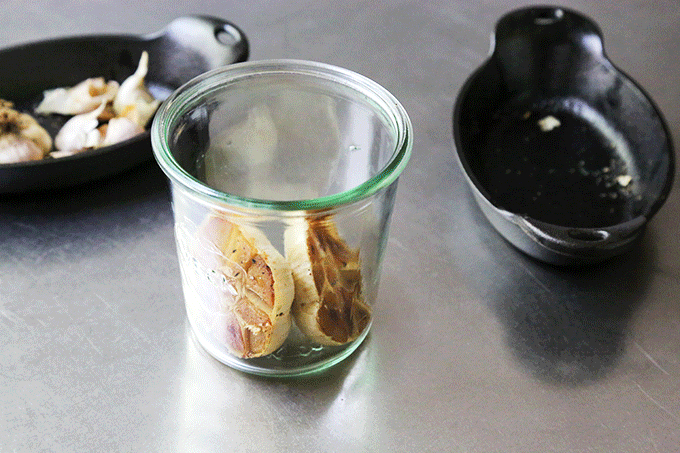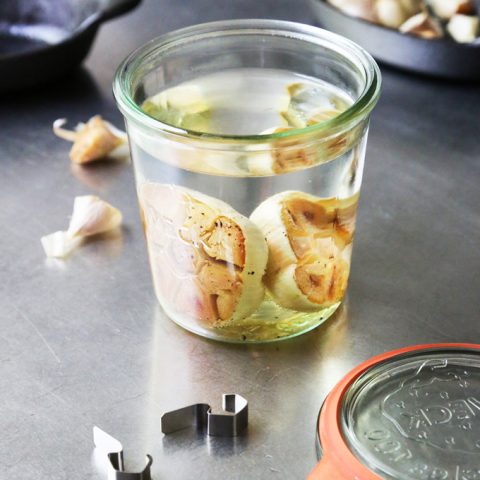 Roasted Garlic Infused Vodka
Ingredients
1

large head of garlic, cut in half widthwise

Olive oil

Kosher salt

Freshly ground black pepper

500

ml

good quality vodka
Instructions
Preheat the oven to 300°F and place a rack in the middle of the oven.

Place garlic halves cut side down in a small baking dish. Drizzle with olive oil, and sprinkle with salt and pepper. Cover the baking dish tightly with foil, then transfer to the oven. Cook until the garlic is tender and golden (about 1 hour). Let the halves cool completely.

Add garlic to a jar with the vodka. Let sit for 24 hours at room temperature, then pour through a fine-mesh basket strainer into a clean container. Cover, and store in the refrigerator for up to 1 - 2 months.
Tried this recipe?
Tag @brandiego on Instagram so I can check it out!
57