You guys, this guac is so darn tasty.
This post may contain affiliate links.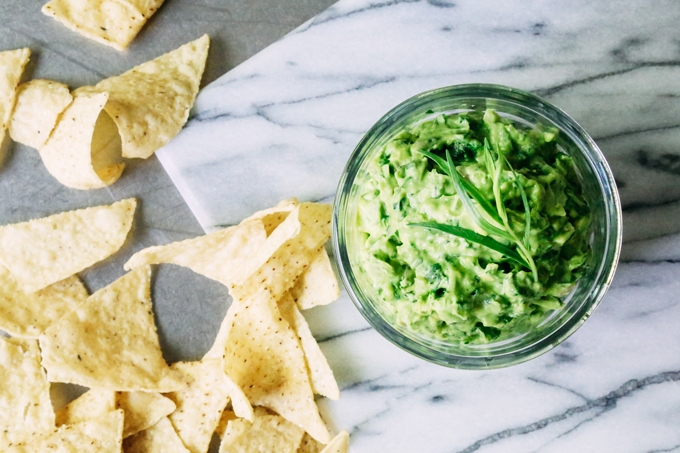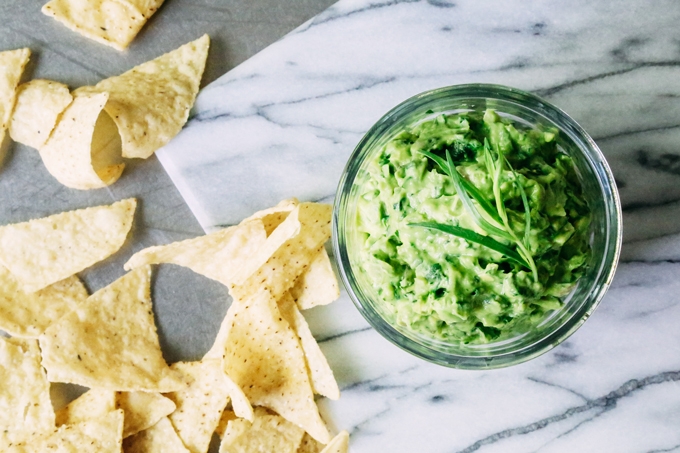 A mashup of green goddess dressing and guacamole, this rich, herb-flecked dip is completely and utterly addicting.  Rumor has it that green goddess salad dressing originated in the 1920's in San Francisco.  The dressing is typically made with mayo, sour cream, anchovy, lemon and a flurry of finely chopped fresh herbs.  Here, I've taken some of these flavors, and applied them to one of my favorite Mexican dips, guacamole.  This recipe starts with cool jade cubes of ripe avocado.  Finely chopped shallot, garlic, parsley, cilantro, chive and tarragon are then added with sour cream and anchovy paste.  Lime juice and kosher salt bring everything to life.  The entire mixture is mashed with a fork to keep the texture somewhat chunky.  Each bite of this adventurous guacamole is packed with incredible herbaceous flavor.  Continue reading for the recipe.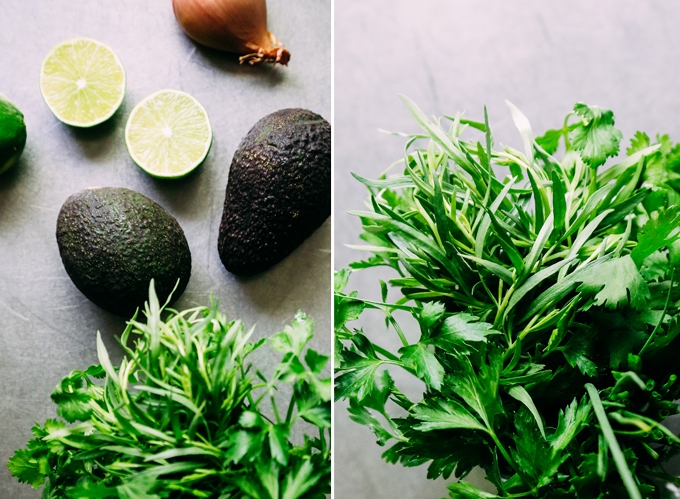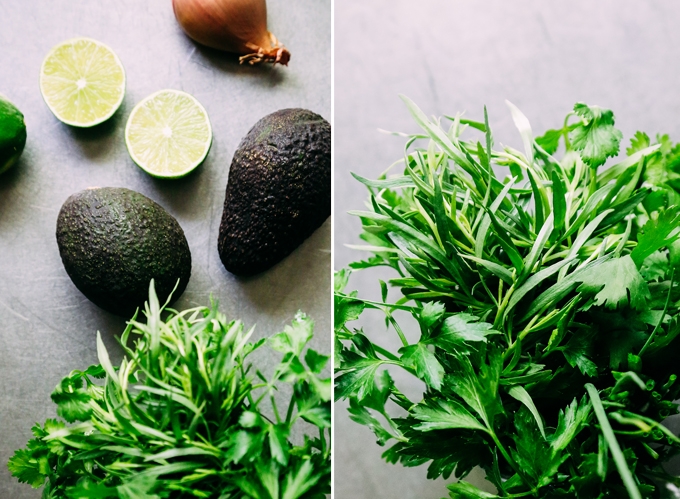 I'll have to say that if you're a guacamole purist, this is probably not the guacamole for you.  Additions like anchovy paste, tarragon and chive are far from Mexican; however, the combination of flavors overall is undeniable delicious.  If you've got adventurous tastes, definitely give this out-of-the-box guac a go.
Anchovy is a flavor that's quickly growing on me.  I originally tested this recipe without the anchovy component, and it was good.  With the next batch, I added just 1/4 teaspoon of anchovy paste (for ease), and the flavor of the dip changed noticeably.  And it was so delicious.  I even added a little more to my third batch!  If you are worried about the anchovy here, just add a little bit at first, and then add more to taste.  Also, if you prefer to work with whole anchovies (rather than paste), substitute 1 anchovy (finely chopped) for each 1/4 teaspoon of anchovy paste.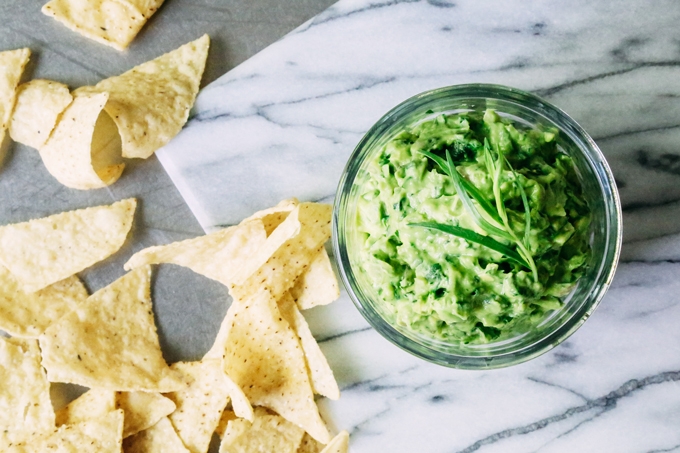 Green Goddess Guacamole
Ingredients
2

ripe haas avocados

1

small shallot, finely chopped

1

clove

garlic, finely chopped

Juice of 1/2 lime, plus more to taste

2

tablespoons

sour cream

1/4

teaspoon

anchovy paste (or 1 anchovy finely chopped), plus more to taste

2

tablespoons

finely chopped flat leaf parsley

2

tablespoons

finely chopped cilantro

2

tablespoons

finely chopped chives

1

tablespoon

finely chopped tarragon

Kosher salt (about 1 teaspoon or to taste)
Tortilla chips, for serving
Instructions
Cut avocados lengthwise in half, and carefully remove the pit using a sharp knife. I like to bring the knife down quickly on the pit, then turn the knife to release the pit from the flesh. Score the avocado flesh without cutting through the skin, then, using a spoon, scoop the cubed flesh into a medium bowl.

Add remaining ingredients to the bowl with the avocado, and mash with a fork to combine. The mixture should be well mixed, but not pureed. I like a little texture with my guac. Season to taste with additional lime juice and kosher salt.
Serve with tortilla chips.
Tried this recipe?
Tag @brandiego on Instagram so I can check it out!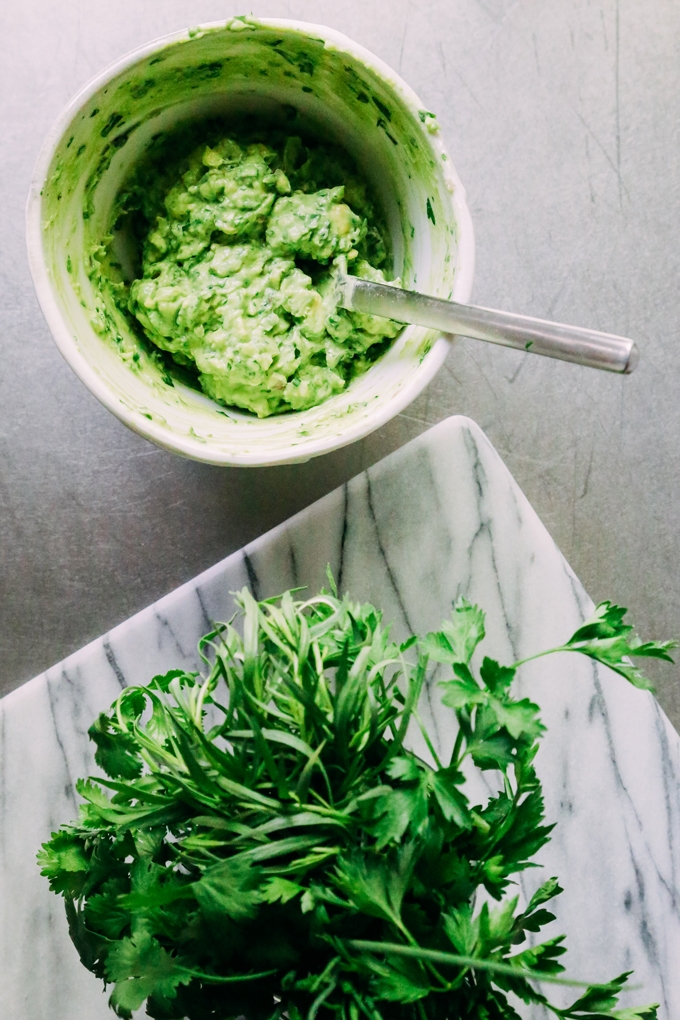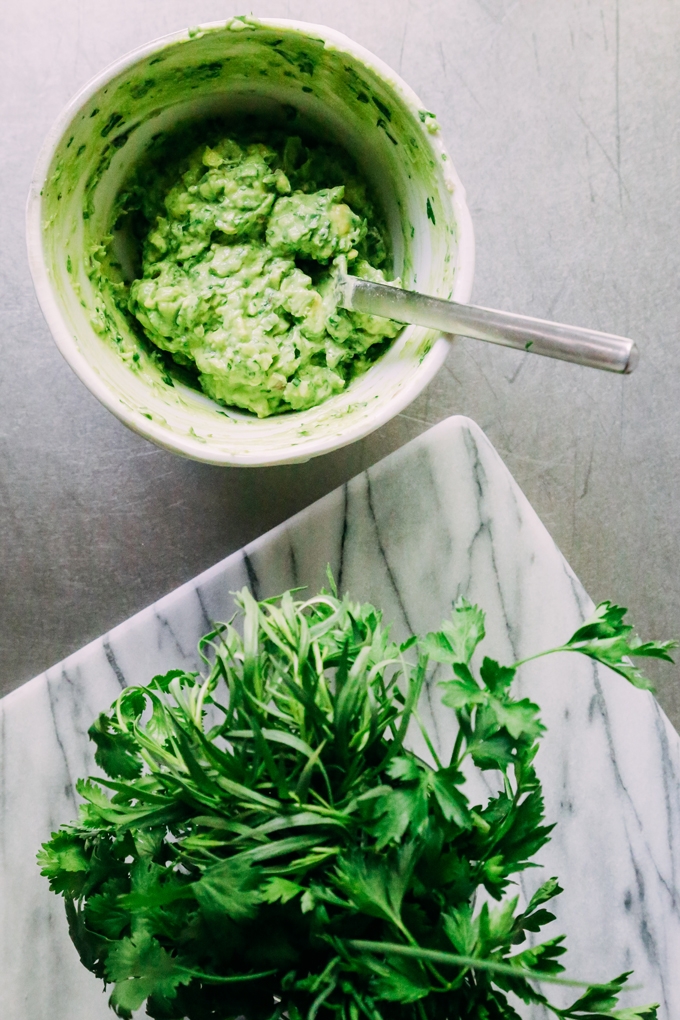 2