Today, I'm going to show you how to cook rice like a chef.
This post may contain affiliate links.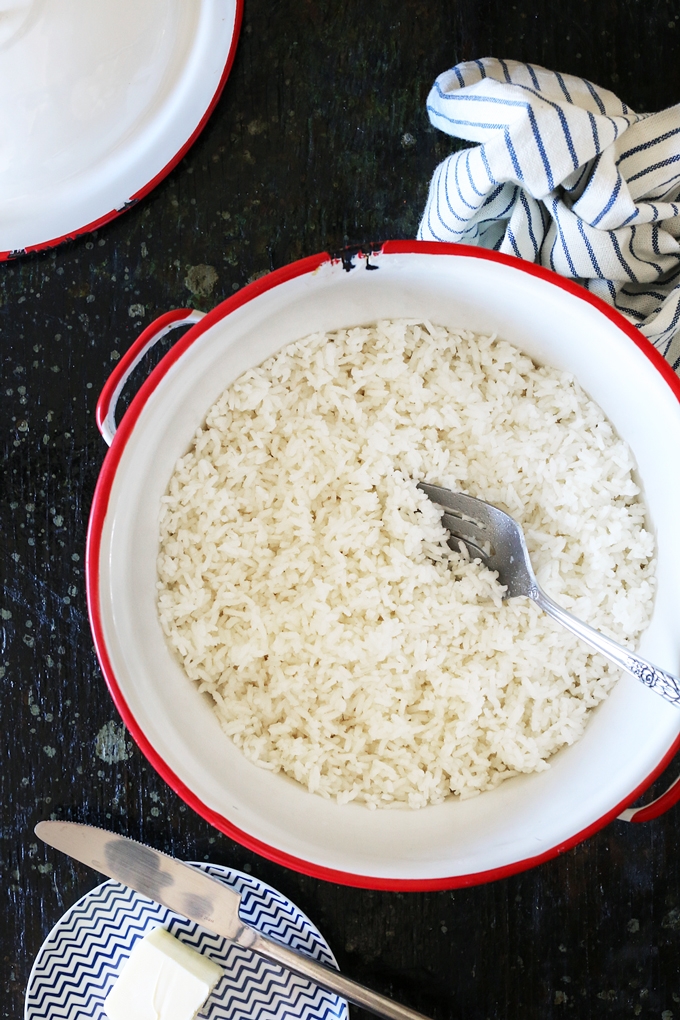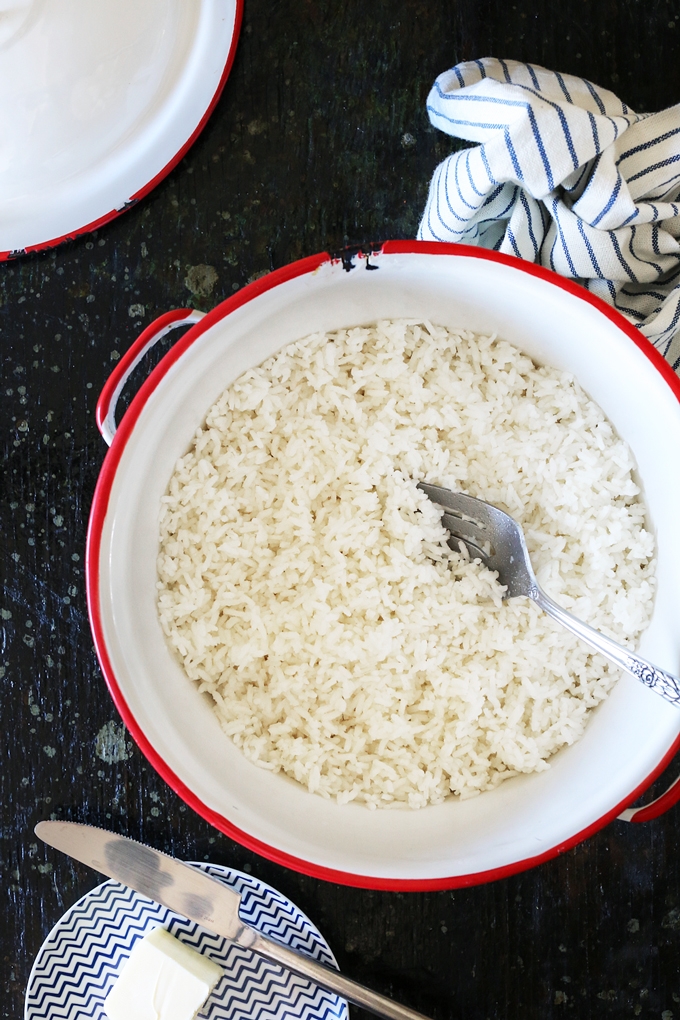 The process is simple really: cook rice like pasta.
First, let's talk about the more standard method for cooking rice.  You start by adding water and rinsed rice to a pot in a certain ratio depending on what type of rice you are cooking.  Sometimes you add salt and fat to flavor the rice as it cooks.  The water comes up to a boil, you clamp a lid on, and then cook for a specified time period.  The rice soaks up all the water, and you finish with a fork fluff.  Simple enough.
Now, let's go over the new process.  You fill a large pot with water, and salt it so it tastes like the sea.  Once the water comes up to a boil, you drop any amount of rice in and cook until al dente (soft on the outside, but a little bite left on the inside).  You then drain the rice and return it to the pot over the lowest heat possible.  After flavoring with some fat and additional salt, you let rice rest for a few moments before fluffing and serving.
I've been cooking rice using the standard method for over 10 years now, so when I first read about this new technique (new to me) in Cal Peternell's Twelve Recipes, I was a little skeptical.  But after initial testing, I was all like this.  And now after extensive testing, I can confidently say that I will be cooking rice like pasta all the damn time.  Continue reading for the recipe.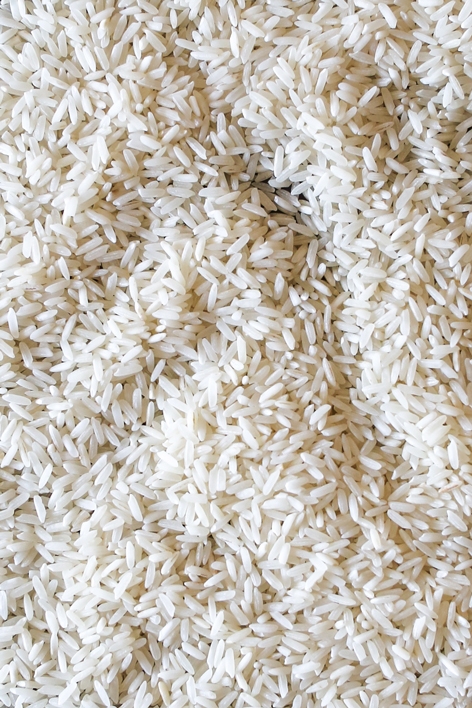 I don't want to claim that this new technique is easier or faster.  Cooking rice like pasta requires about the same amount of time and effort as the standard method.  This new technique excels in the areas of taste and versatility.
In regards to taste, the finished rice is incredibly fluffy with a pleasant al dente bite.  I was amazed at how separate the grains remained after cooking.  Almost no clumping or sticking.  As for versatility, the amount of water used remains the same no matter what type of rice you are cooking (brown, white, wild, jasmine etc.).  There's no need to keep water ratios in mind!  You can also cook any quantity of rice this way without worry of an exact water amount needed.
Timing will vary based upon the type of rice, the quantity of rice, the pot used, the size of the burner, and many other things I'm sure.  The key here is to figure out doneness based on taste, not time.  I've outlined timing guidelines for white and brown rice below, and the technique I used to figure out this timing.  Once you learn this technique, you can apply it to any rice or grain that you want to cook, so you can consistently get outstanding results.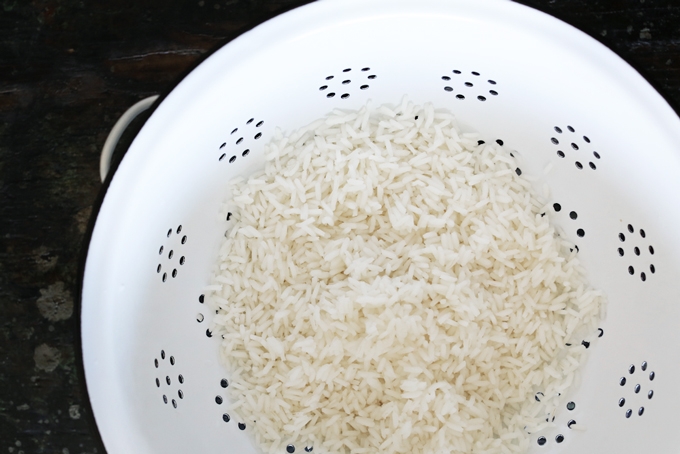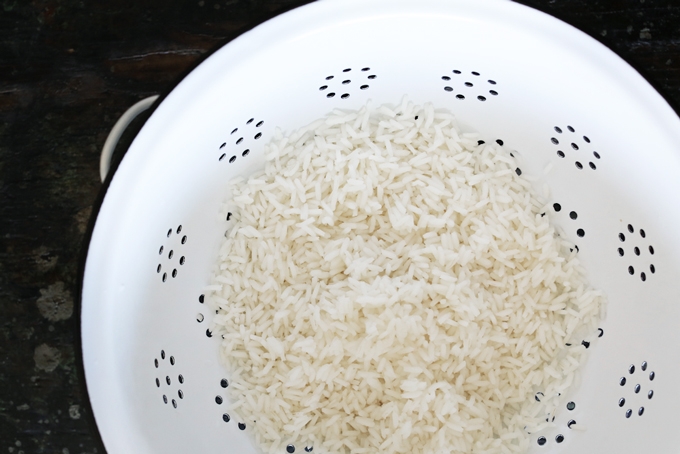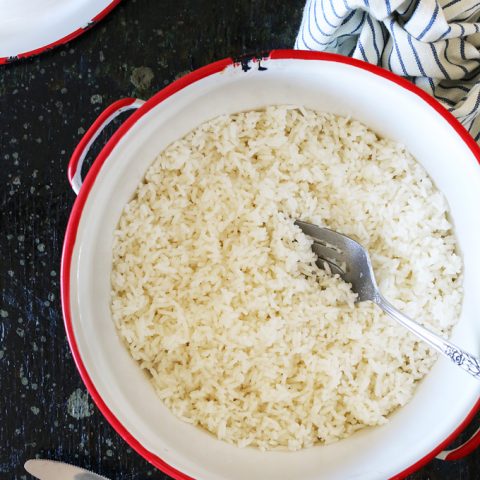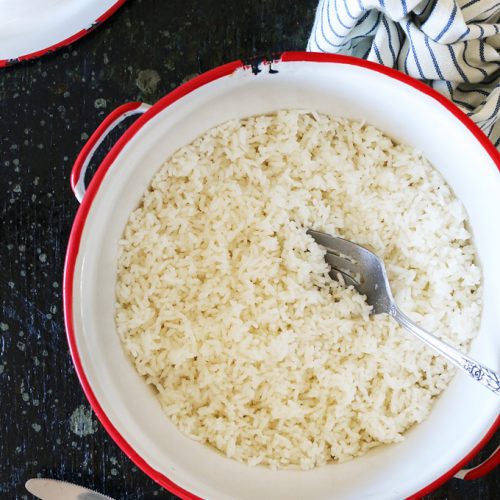 How to Cook Rice Like Pasta
Ingredients
Water

Kosher salt

1

cup

rice, thoroughly rinsed

1 1/2

tablespoons

butter
Instructions
Fill a large pot with water 3/4 full, and bring to a boil over high heat. Season the water with a few big pinches of salt. It should taste like sea water. Stir in the rice, drop the heat to medium, and cook uncovered until al dente, stirring occasionally. For white rice, start checking for doneness (tasting) at 7 minutes. For me, white rice is usually done around 8 minutes. For brown rice, start checking for doneness at 25 minutes. For me, brown rice is usually done around 27 minutes.*

Drain the rice and return it back to the same pot set over the lowest heat possible. Stir in butter and a pinch of salt. Cover and let rest for 10 minutes, stirring once after 5 minutes. Fluff with a fork and season to taste with additional salt.
Notes
* I'm not giving specific cooking times here, because cooking times will vary based on the type of rice you use, the quantity of rice, the type of pot, the size of your burner, etc. The big takeaway is to learn how to judge doneness based on taste. This is how I cook pasta as well.
Tried this recipe?
Tag @brandiego on Instagram so I can check it out!
Reminder!!  I'm giving away a copy of Twelve Recipes by Cal Peternell here.  The giveaway ends on Friday, so enter to win while you still can!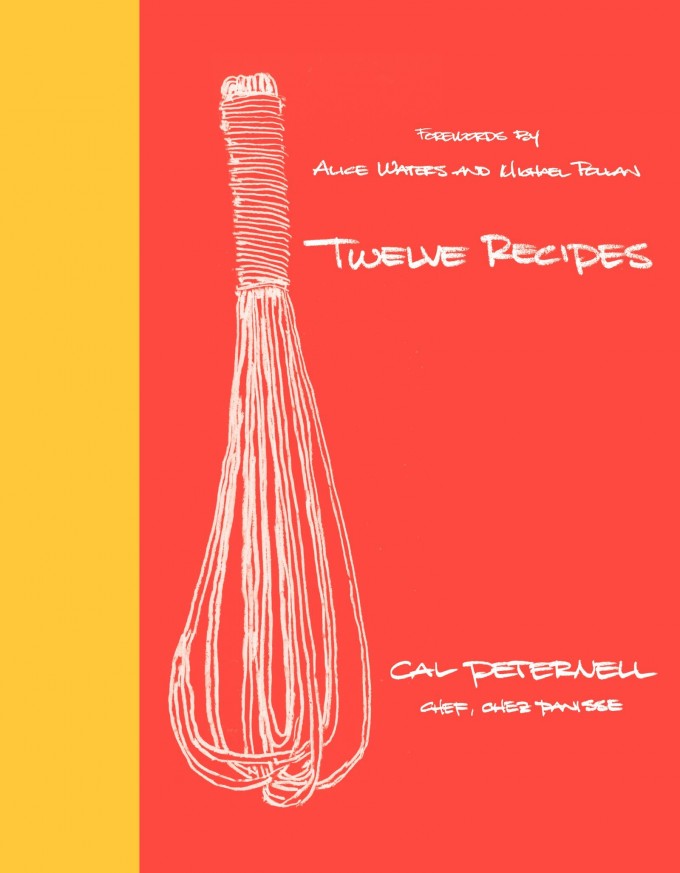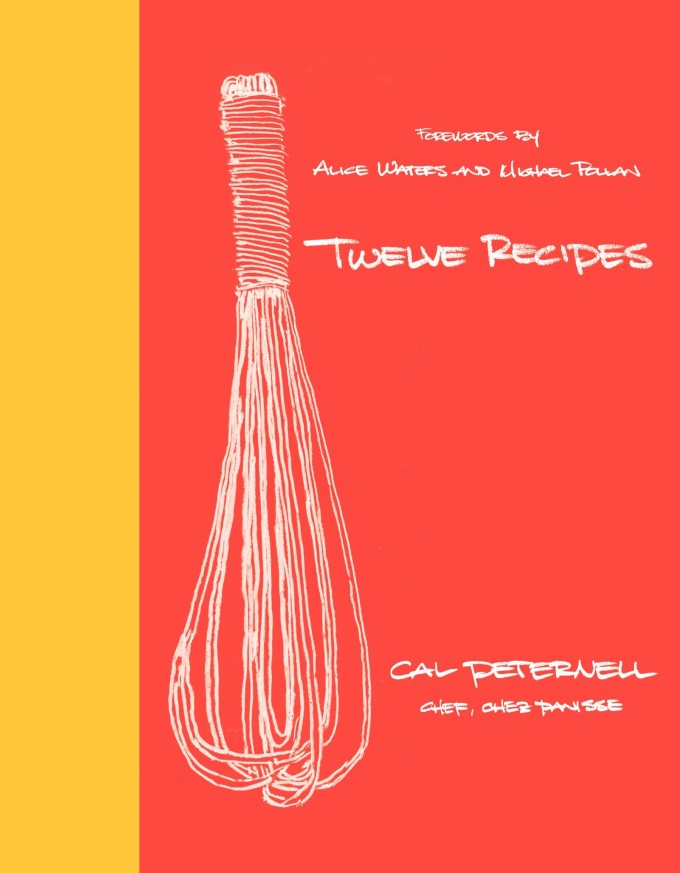 318