Hello friends and Happy Friday!!  Today I'm sharing a recipe from The Pretty Dish, a new cookbook by Jessica of How Sweet Eats.
This post may contain affiliate links.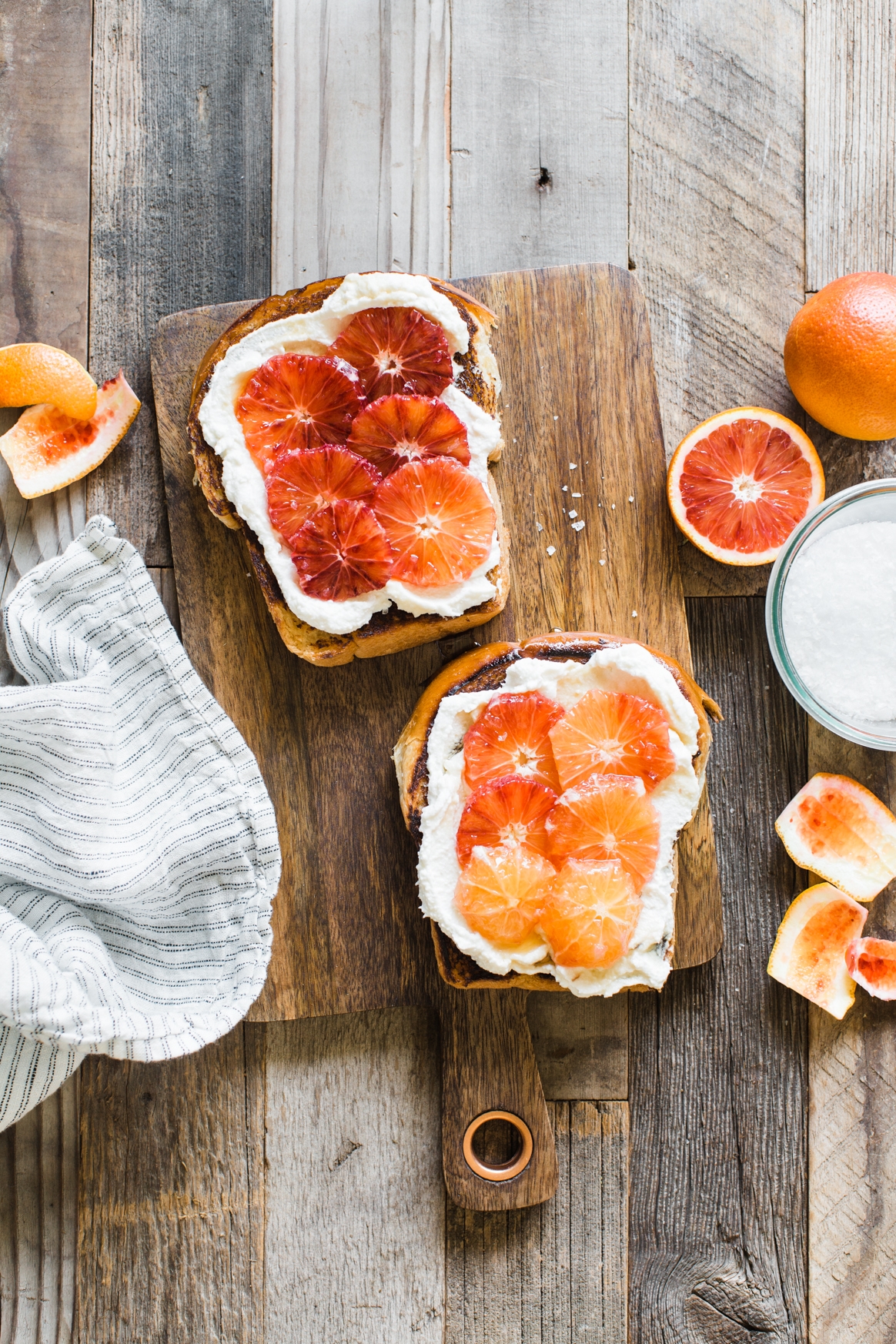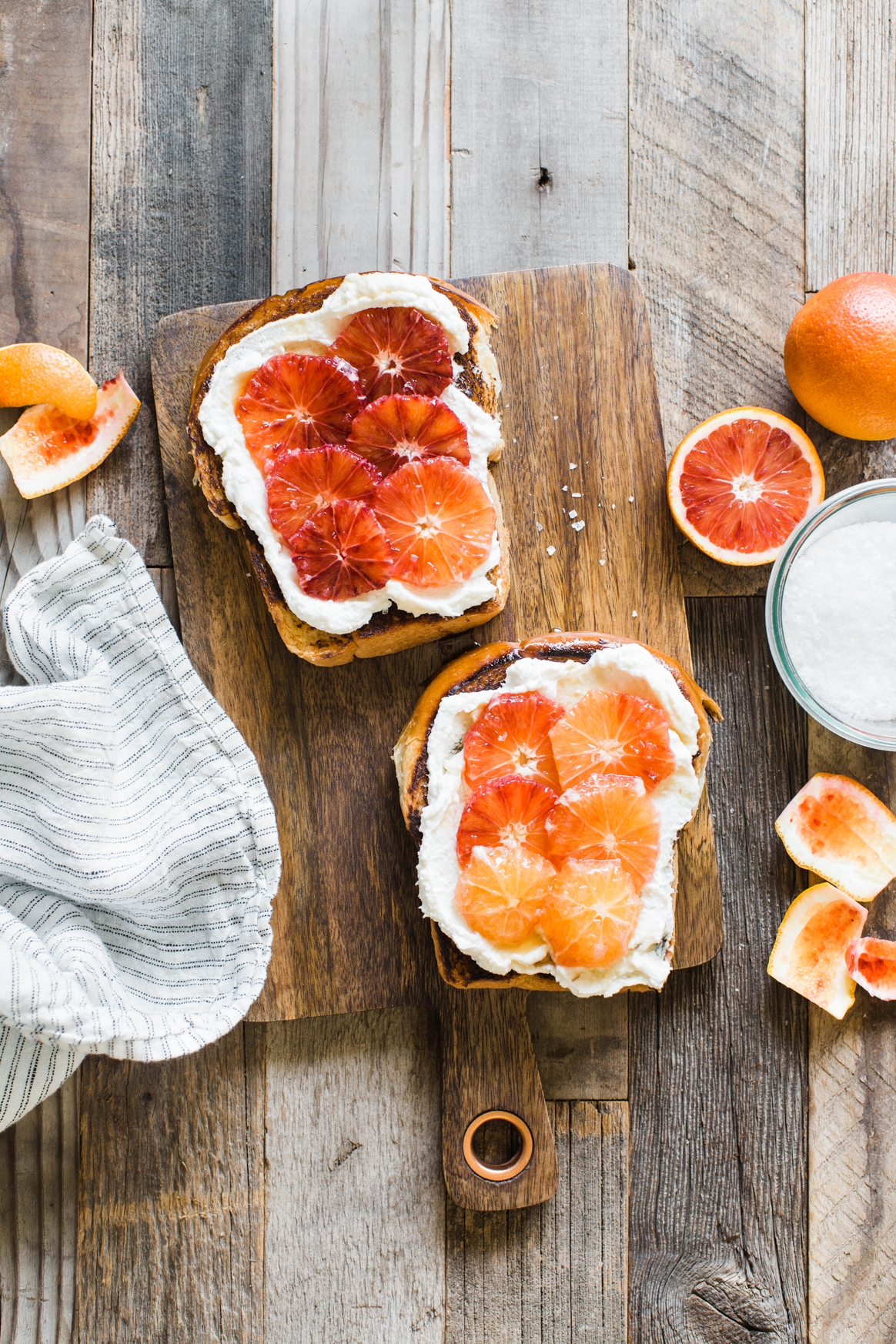 I was recently gifted a big bag of blood oranges from a friend, so when I saw this Blood Orange Ricotta toast recipe in The Pretty Dish, I just knew I had to give it a try.  You start with a warm slice of toasted bread topped with a healthy schmear of vanilla-spiked ricotta cheese.  Next, arrange vibrant rounds of juicy blood orange on top.  Finish with a drizzle of honey and sprinkling of flaky sea salt.  This recipe is so simple, but the flavors work so well together.  Bursts of sweet-tart blood orange against the cool, creaminess of ricotta cheese.  Honey and sea salt take things to the next level.
To put my own spin on Jessica's recipe, I decided to prepare the toast in a fashion similar to my favorite breakfast/brunch spot in LA, Sqirl.  Instead of using any old bread here, I'm using thick slabs of buttery brioche.  The bread is brushed with melted butter, then toasted up in a skillet until golden and charred in spots.  You really want to leave the bread in the skillet until you reach the "Oh shit, I think burnt the bread!" moment.  The crispy, blackened bits really add some nice contrast to all of the rich and sweet flavors.  Continue reading for the recipe.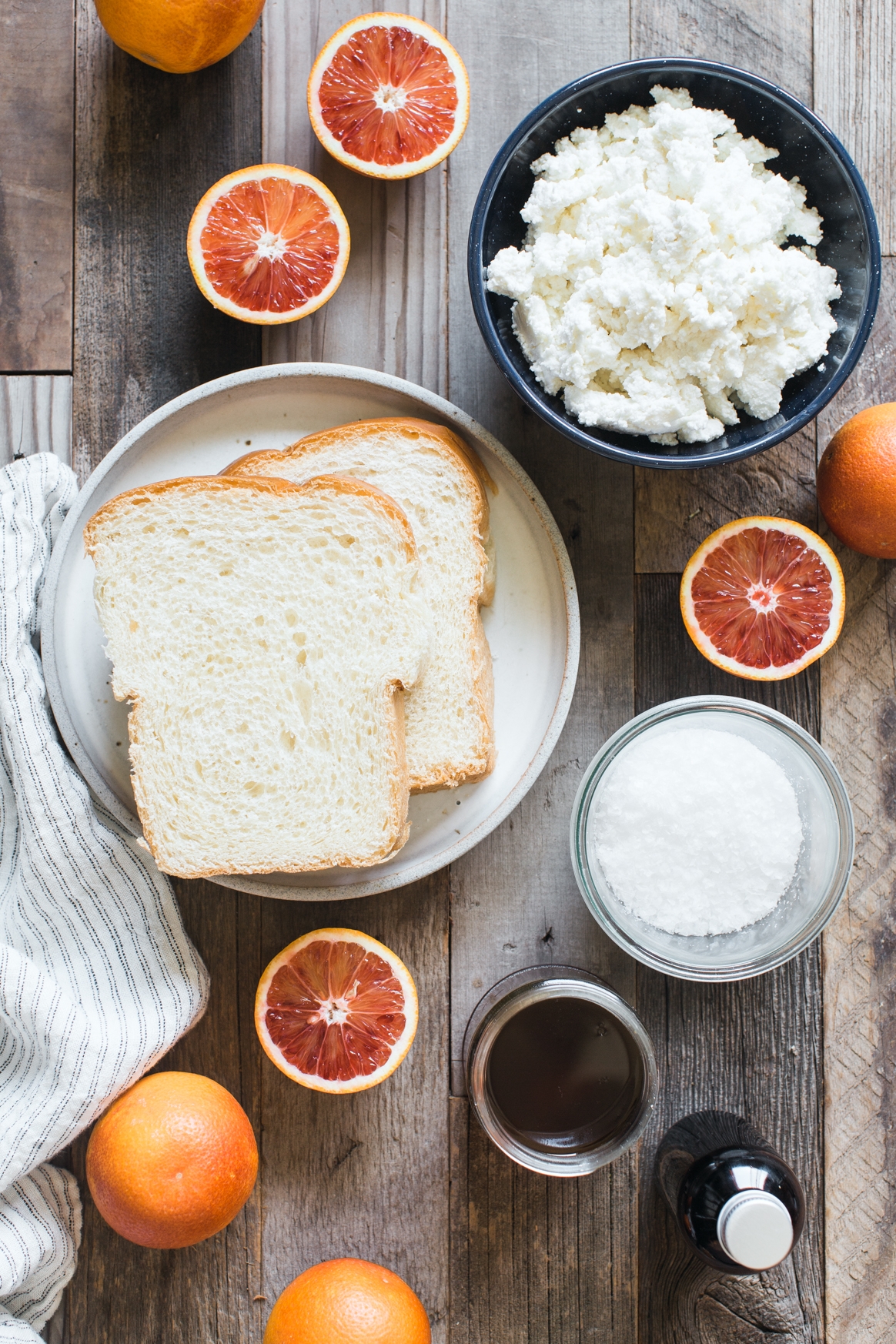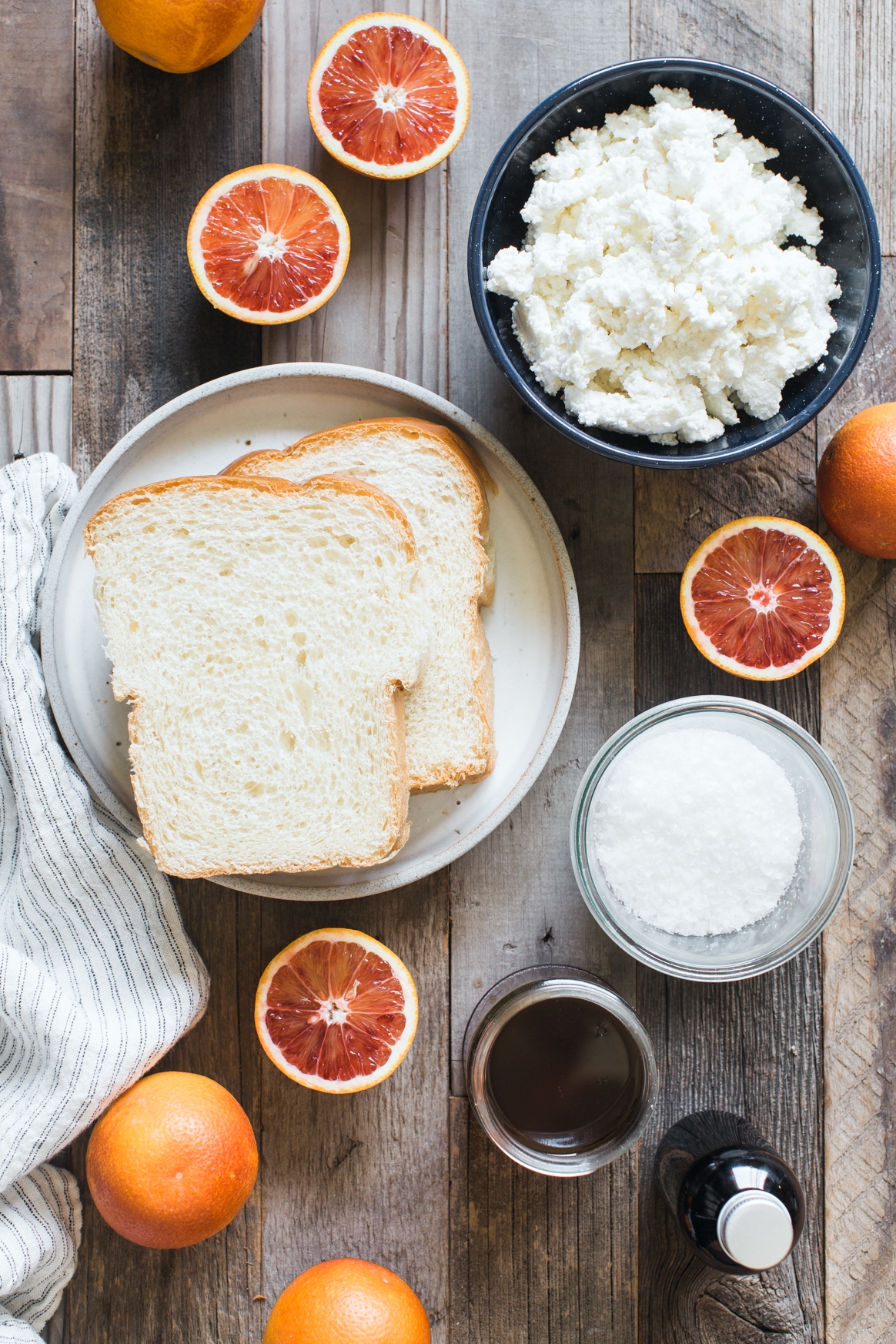 Blood oranges are in season right now, so be sure to grab some while they're still around!  If you can't find blood oranges, simply use regular oranges; however, the flavor of a blood orange is pretty distinct, so it won't be exactly the same.  I should mention too that the aroma of a blood orange is so incredible.  Like a mix of golden honey and bloomed orange blossoms.  Such a treat!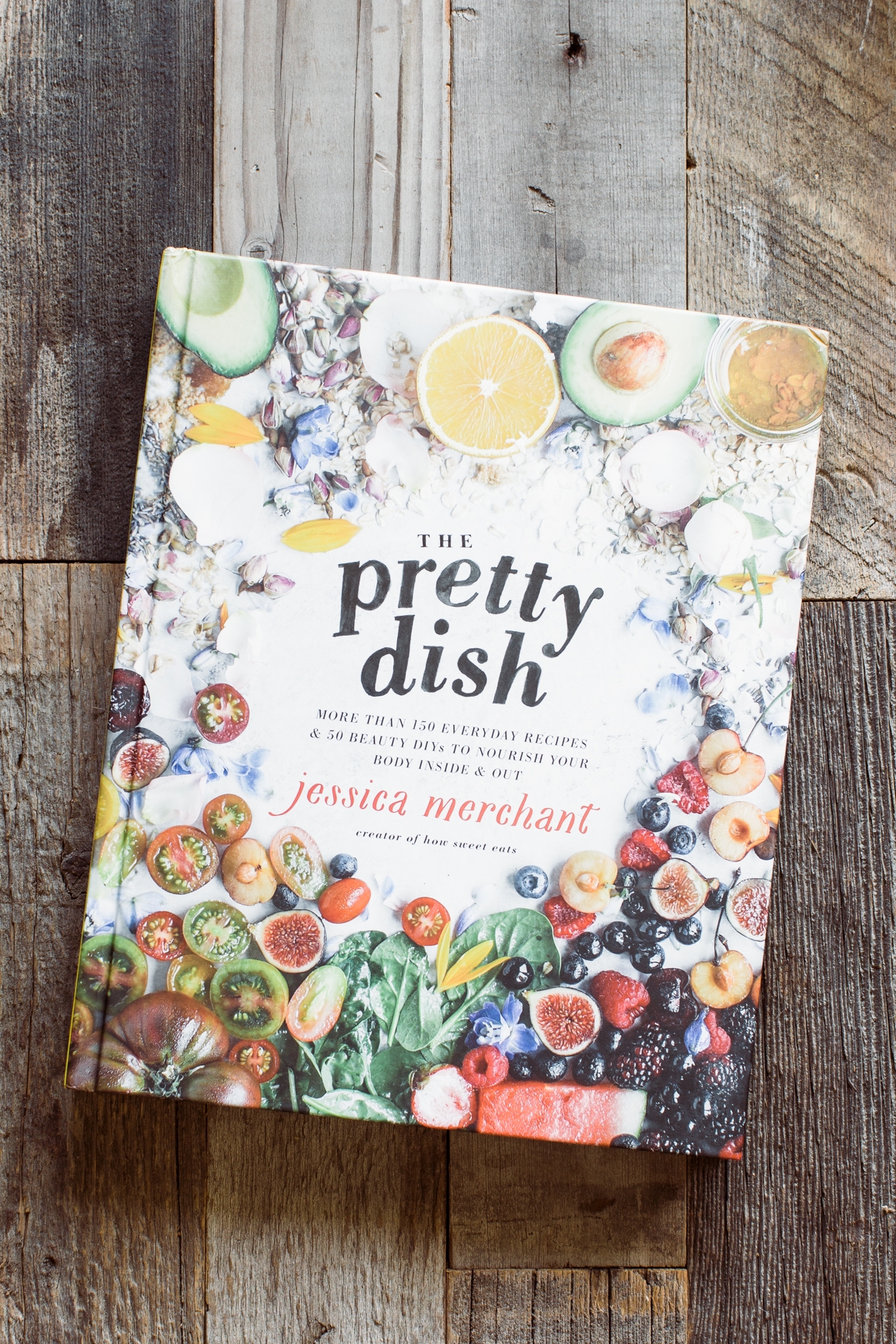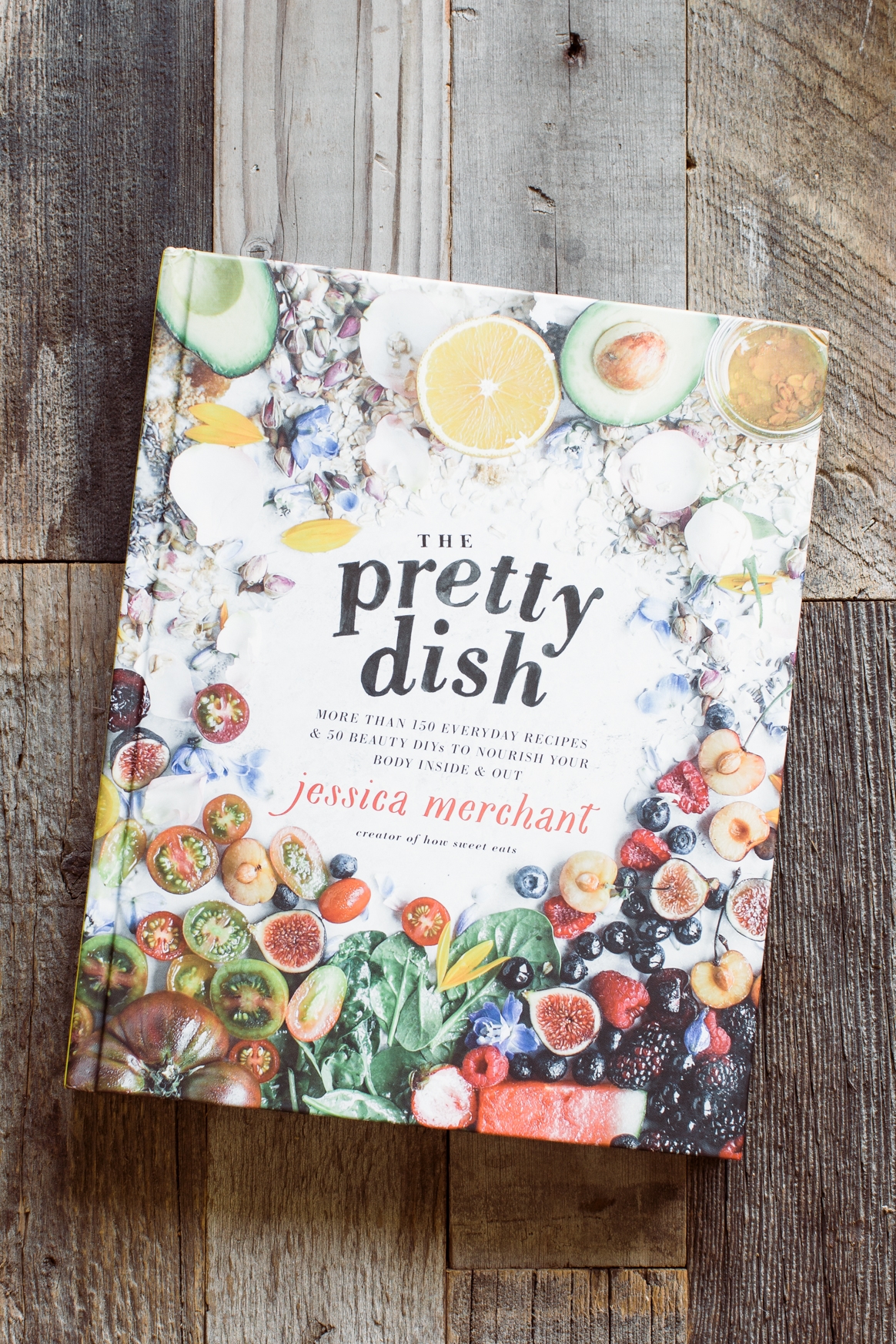 I've made a number of recipes from Jessica Merchant's The Pretty Dish already, and everything has turned out delicious!  Within the book you'll find over 150 gorgeous recipes along with party planning ideas and beauty DIY's.  Here are some of the recipes I've bookmarked:
Fried Burrata
Hot Pink Hummus
Quick Sesame Ramen Noodles
Roasted Buffalo Cauliflower Flatbread
Bacon, Egg and Kimchi Tacos
Grapefruit Rose Pound Cake
So many tasty options!!  I would definitely recommend checking this book out.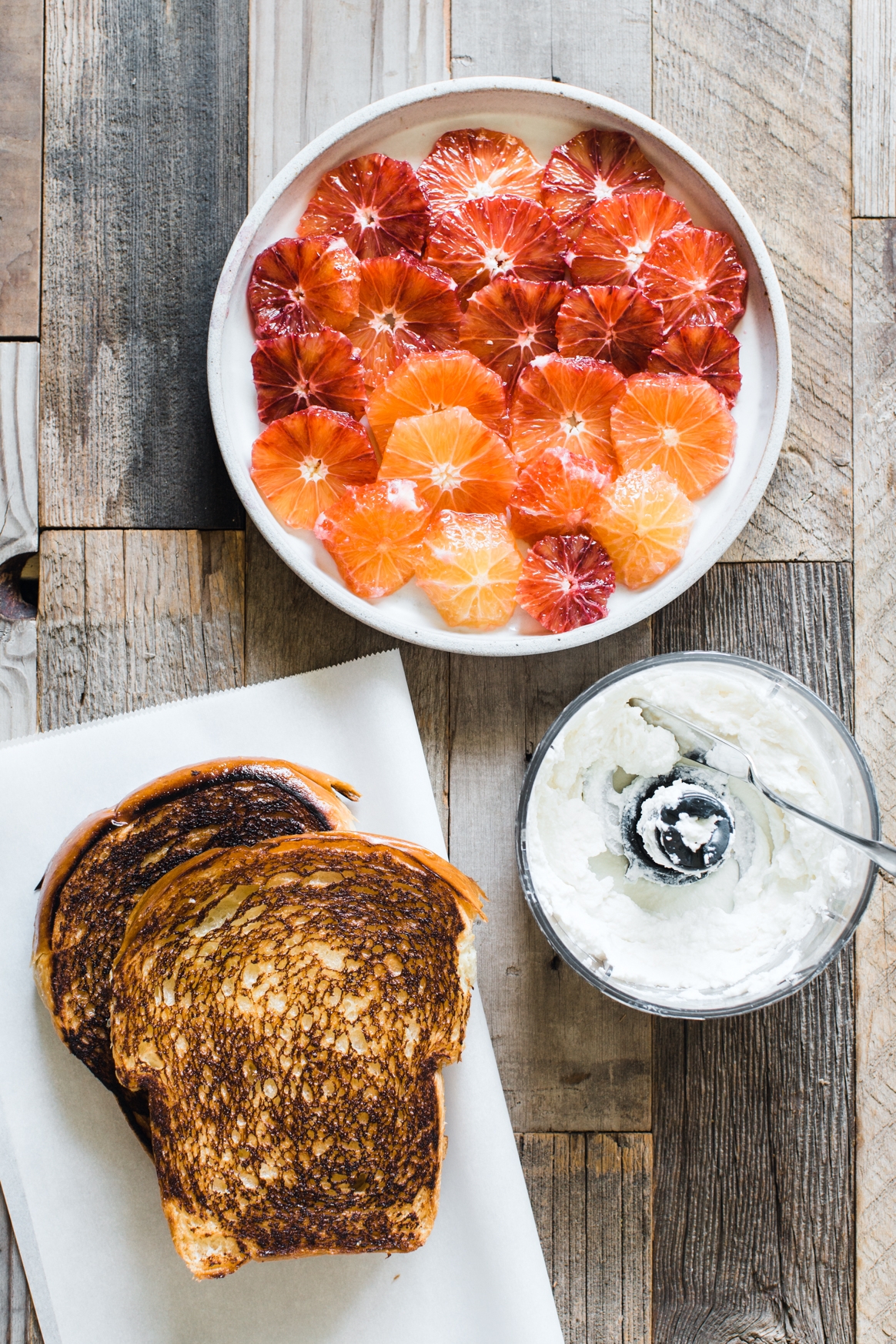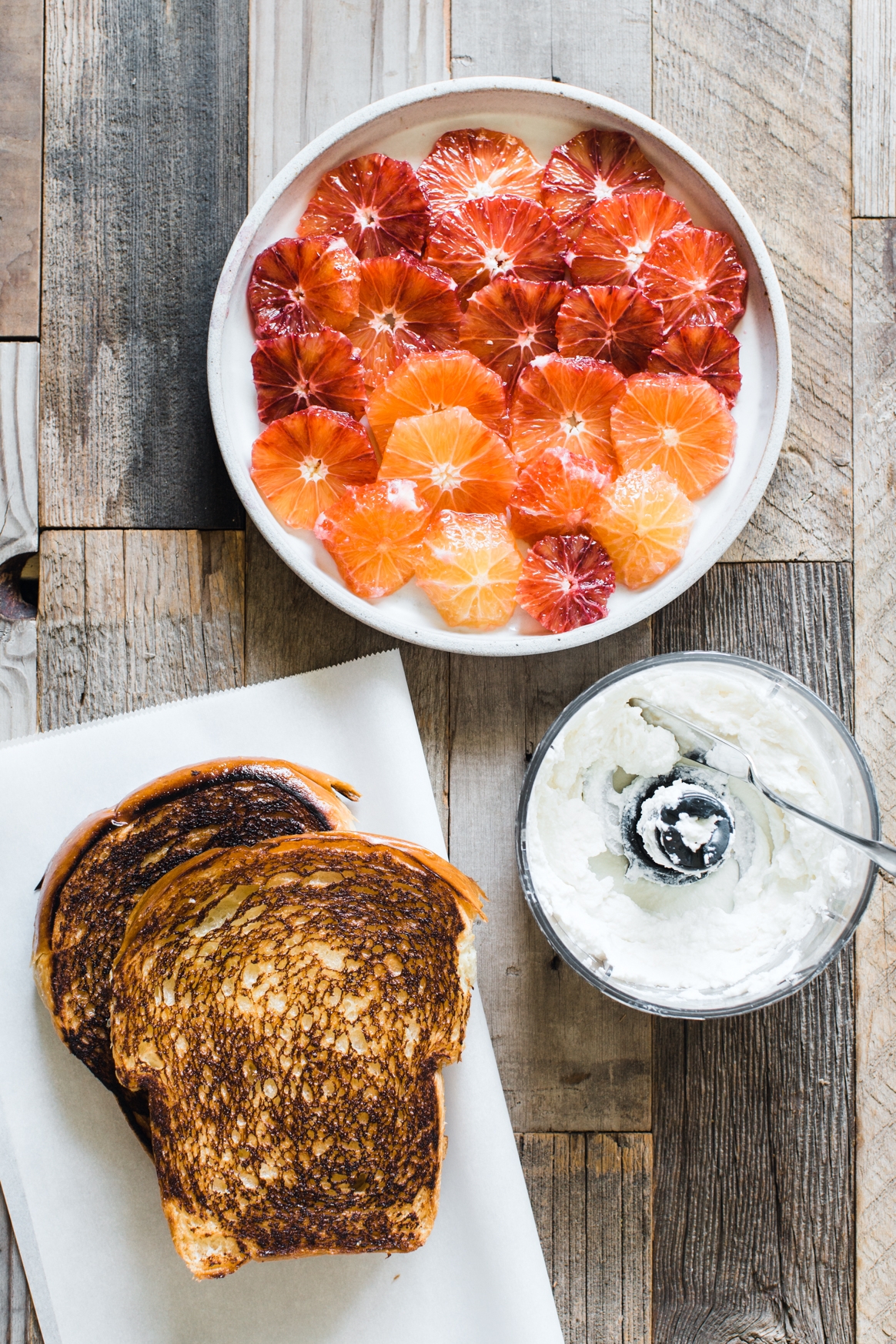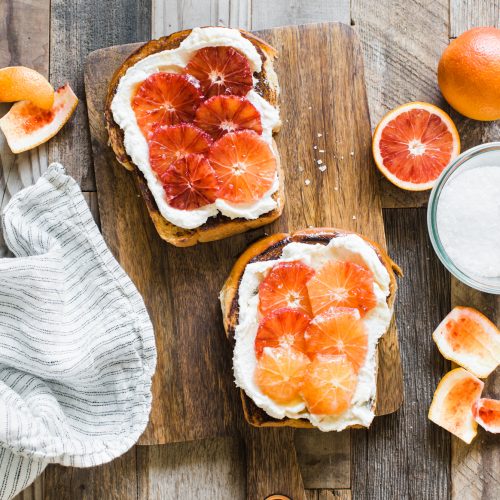 Blood Orange Ricotta Toast Recipe
Ingredients
2

blood oranges

2/3

cup

whole milk ricotta cheese

1/2

teaspoon

vanilla extract

2

1-inch

thick slices brioche bread

2

tablespoons

melted butter

Honey

Flaky sea salt
Instructions
Cut off the top and bottom of each blood orange just until the pulp is exposed. Stand the blood orange up on one of the flat ends. Working from top to bottom, cut away the the peel and pith, following the curve of the fruit. Cut the fruit into slices and set aside.

In a small food processor, blitz together ricotta and vanilla until mostly smooth. You can also just mix them together in a bowl, but it won't be as smooth.

Warm a large non-stick skillet over medium-high heat. Brush both sides of the brioche with melted butter. Place brioche in the skillet, and cook until golden and charred in spots on each side (about 1 to 2 minutes per side).

To assemble, top each slice of toast with an even layer of ricotta. Arrange blood orange slices on top of the ricotta, then finish with a drizzle of honey and a sprinkling of sea salt. Enjoy immediately!
Tried this recipe?
Tag @brandiego on Instagram so I can check it out!
20