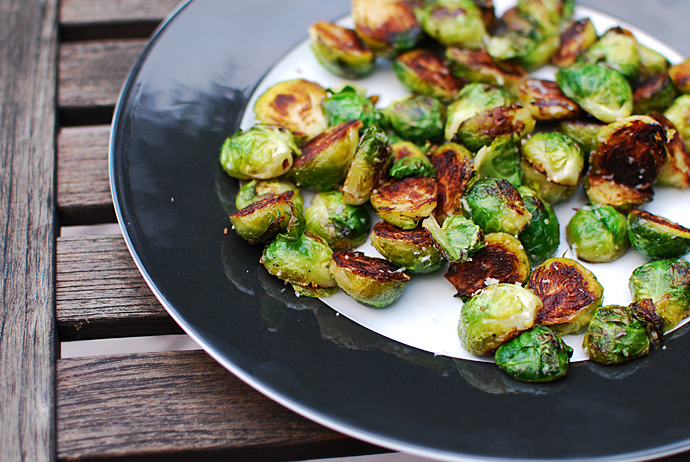 This post may contain affiliate links.
I've already shown you how to prepare one of my favorite brussels sprouts side dishes.  Here is another favorite.  Made with only a few ingredients, this side dish is easy, healthy and so amazingly delicious.  Halved brussels sprouts are caramelized to golden brown perfection then tossed with freshly grated Parmesan cheese.  Serve these vibrant little nuggets beside a baked chicken breast and fluffy brown rice.  They also pair well with juicy strips of grilled skirt steak and roasted potatoes.  Continue reading for the recipe.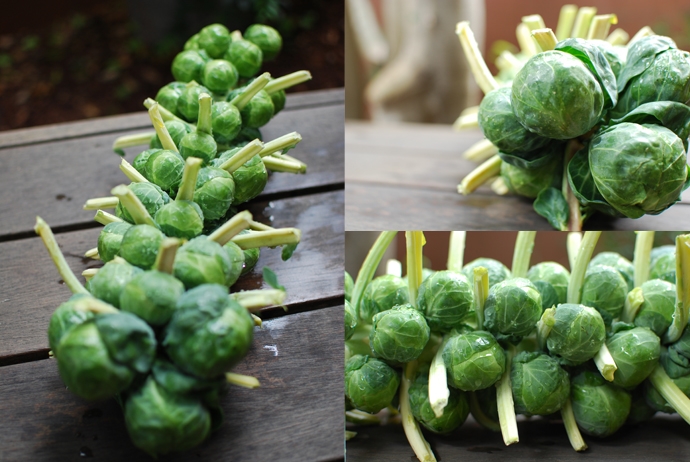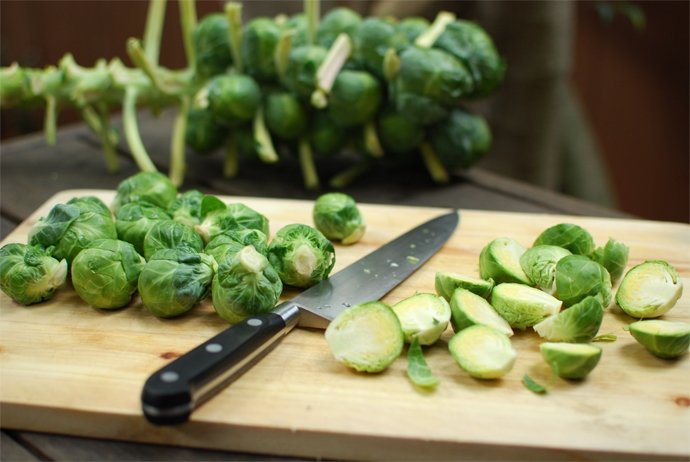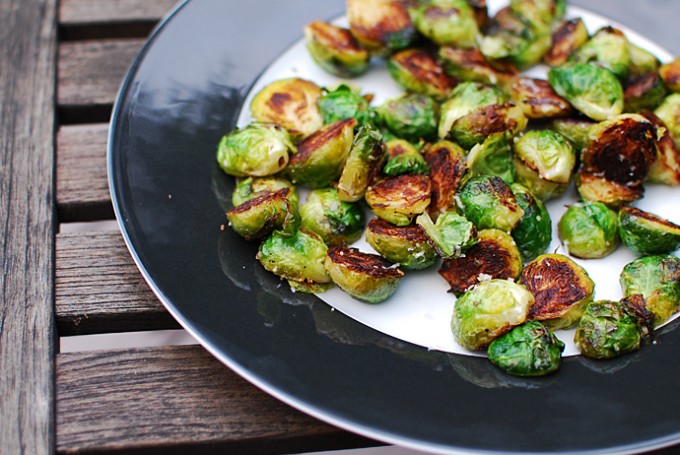 Golden Brussels Sprouts
Ingredients
20 – 24

small brussels sprouts, trimmed and cut in half lengthwise

1

tablespoon

of extra virgin olive oil, plus more to toss

Kosher salt

Freshly ground black pepper

Grated Parmesan cheese
Instructions
Place halved brussels sprouts in a medium sized bowl and toss gently with a small glug of extra virgin olive oil.

Warm 1 tablespoon of extra virgin olive oil in a large frying pan or skillet over medium heat. Once the oil starts to shine a bit, swirl around the pan, so the oil coats the entire surface. Test the heat by placing one sprout cut side down in the pan. You should hear a slight sizzle. Anything more and the pan is too hot. You don't want the sprouts to burn on the outside before their insides finish cooking. Working quickly, place the rest of the sprouts cut side down in the pan in a single layer. Do not try to overcrowd the sprouts. They can be touching; however, any sprouts that do not fit in the single layer, save for another batch or another use. Season with a pinch of kosher salt and cover.

Let the brussels sprouts cook for approximately 5 minutes. The flat bottoms should be slightly golden and the sprouts should be tender. Test for tenderness by spearing one of the sprouts with a fork. If the fork goes in and out with minimal resistance, the sprouts are cooked through. If you find your sprouts are not quite done, cover and let cook for an additional 1 – 2 minutes. I like to take a moment and move some of the darker golden brussels sprouts from the center of the pan to the outside and the barely colored sprouts from the outside in.

Once tender, uncover and turn up the heat from medium to medium-high. Cook the brussels sprouts until the flat bottoms are deeply golden and caramelized. Using a spatula, flip the sprouts so the rounded sides can get a little color. Season with additional kosher salt and freshly ground black pepper. Finish with a heavy dusting of grated Parmesan cheese.
Tried this recipe?
Tag @brandiego on Instagram so I can check it out!
6