Holiday cookie season is upon us, so it's time to get your game face on.
This post may contain affiliate links.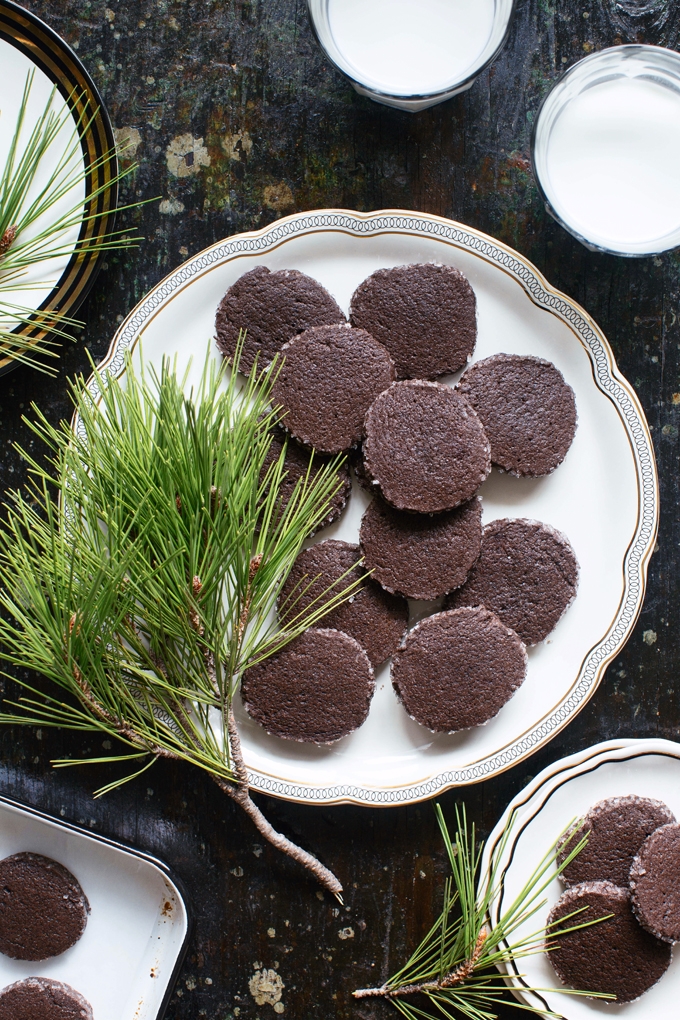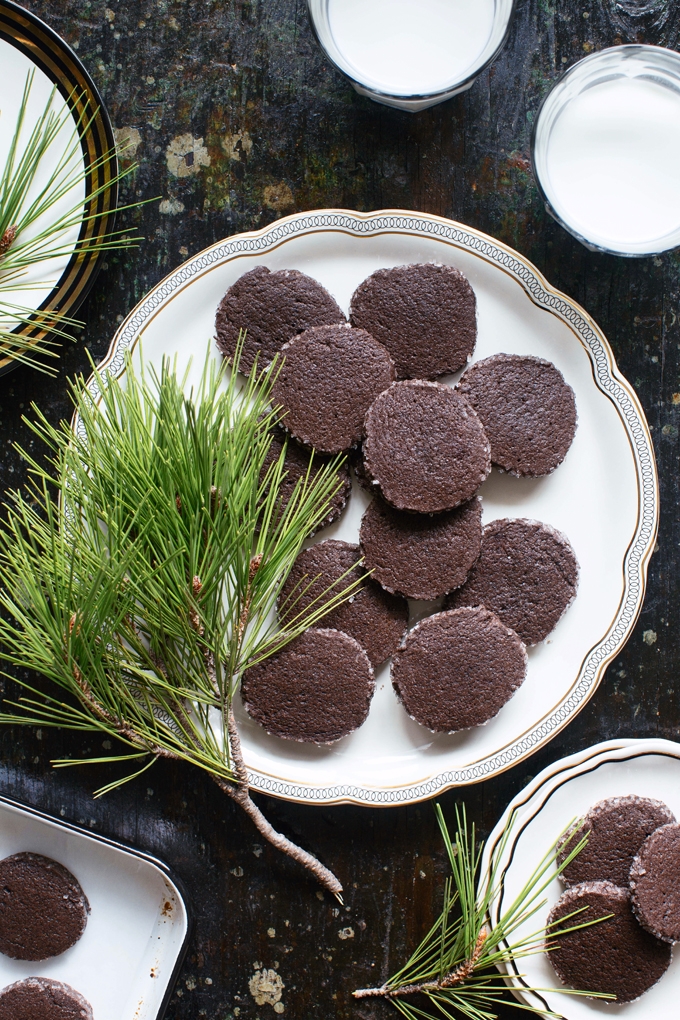 Throughout the Holiday season, cookies are integral to a number of special traditions and occasions. They're the treat left out for Santa, the festive dessert at the end of a Holiday party, the gifts for friends and family bundled in bubble wrap, and the late night sweets enjoyed with a cold glass of milk. Nestled in a tin or fanned out over a large platter, cookies help conjure up memories of past Holidays spent with loved ones. So it's important to have a few stand-out cookie recipes at the ready that can be easily whipped up for any Holiday occasion.
These slice and bake Mocha Brownie Cookies are a crowd-pleasing confection that can be made mainly from pantry staples. Cocoa powder, instant coffee and vanilla extract work harmoniously together to form a sweet cookie rich with notes of dark chocolate brownie and roasted coffee. Glistening sprinkles on the outer edge provide satisfying crunch, a pleasant contrast to the tender, cakey center.  Continue reading for the recipe.
Good quality instant coffee is a must here, because the flavor really comes through.  I'd recommend picking up a package of dark roast Starbucks Via Instant Coffee.  I used to get instant coffee in a jar or canister, but I would use just a little, and the rest would go bad soon after.  Instant coffee packets stay fresh for over a year.  I've even used one after the recommended expiration date, and it tasted similar to a newer packet.
Mocha Brownie Cookies do require some chill time in the freezer, so plan accordingly. They can be made in advance, and stored for up to 3 days in the refrigerator or 1 month in the freezer. If stored at length in the freezer, let thaw at room temperature until cold but sliceable (30 minutes to 1 hour), then add a minute or two of extra bake time.
Mocha Brownie Cookies
Ingredients
1 1/2

cups

all-purpose flour, plus more for dusting

1/3

cup

unsweetened dark cocoa powder

2

teaspoons

good quality instant coffee

1/2

teaspoon

fine grain sea salt

1/4

teaspoon

baking powder

1

stick (1/2 cup) unsalted butter, softened*

3/4

cup

sugar

1

egg

1

teaspoon

vanilla extract

2

tablespoons

sparkling white sprinkles
Instructions
Add flour, cocoa powder, instant coffee, sea salt and baking powder to a medium bowl, whisking to combine. Add butter and sugar to the bowl of a stand mixer fitted with the paddle attachment. Cream at medium speed until fluffy (about 2 minutes). Mix in the egg and vanilla extract, scraping down the sides as needed. In 3 additions, mix in the dry ingredients just until combined. Don't overmix here. Scrape cookie dough on to a lightly floured work surface, and gently roll into a log that's 2-inches in diameter. Cover the entire surface of the dough with sprinkles, and roll back and forth several times to make them stick. Wrap dough tightly in plastic, and chill in the freezer for 1 hour.**

Preheat an oven to 350°F, and place an oven rack in the middle position. Slice log into 1/4- to 1/2-inch thick rounds, and place on a parchment-lined baking sheet, leaving 1 inch of space between each cookie. Bake until the cookies are set around the edges and slightly puffed in the center (9 to 11 minutes). Let rest for 1 minute on the baking sheet, then transfer to a wire rack to cool.
Notes
* To achieve the right texture here, the butter must be softened at room temperature for a few hours. If you forget to do this, cut a stick of butter into 8 even slices and place in the stand mixer bowl (or on a plate). The slices shouldn't be touching each other. Set the bowl in a warm spot for 1 hour, and the butter should be soft enough to use for this recipe.
** For perfectly round slice and bake cookies, place wrapped log of dough in an empty paper towel roll that's been cut open lengthwise. Tighten the roll around the dough, then secure with rubber bands or tape. Chill in the freezer according to the instructions above.
Tried this recipe?
Tag @brandiego on Instagram so I can check it out!
Check out some of my other Holiday dessert recipes on Kitchen Konfidence: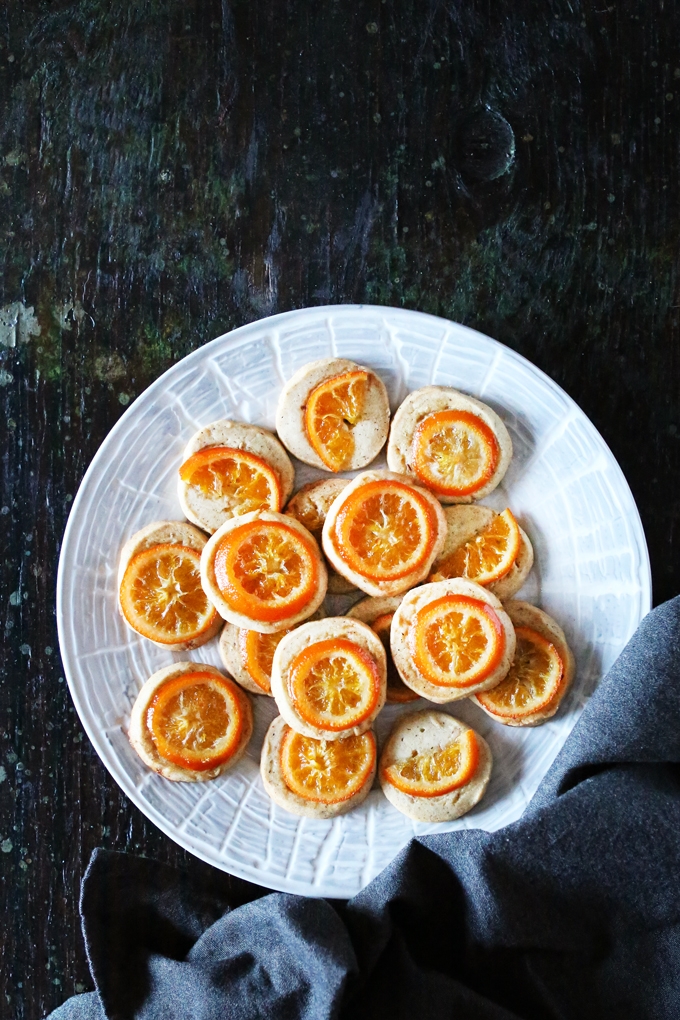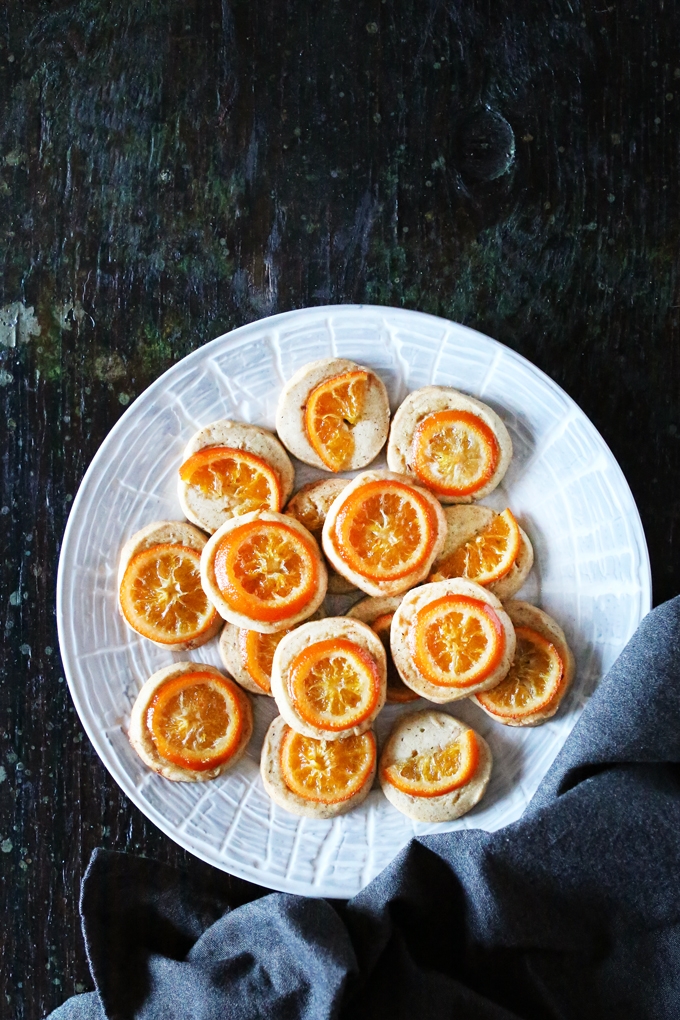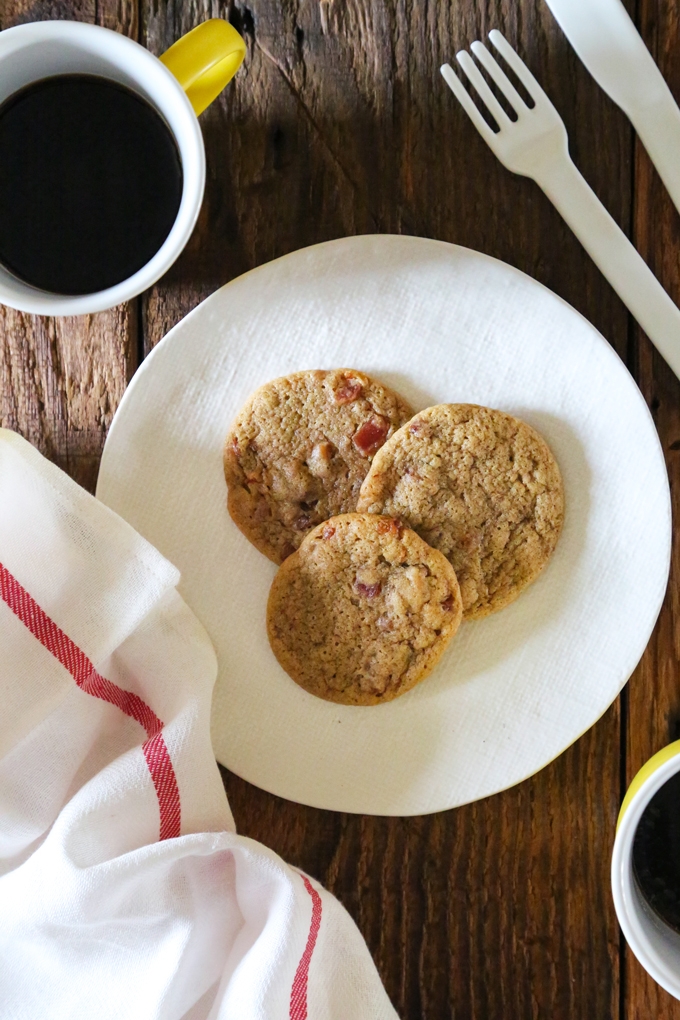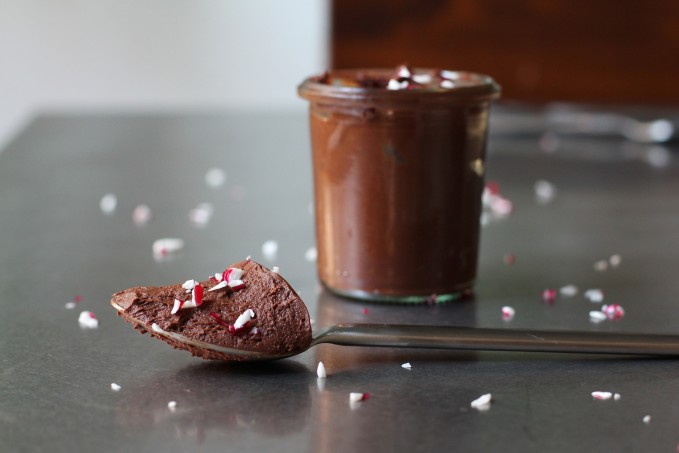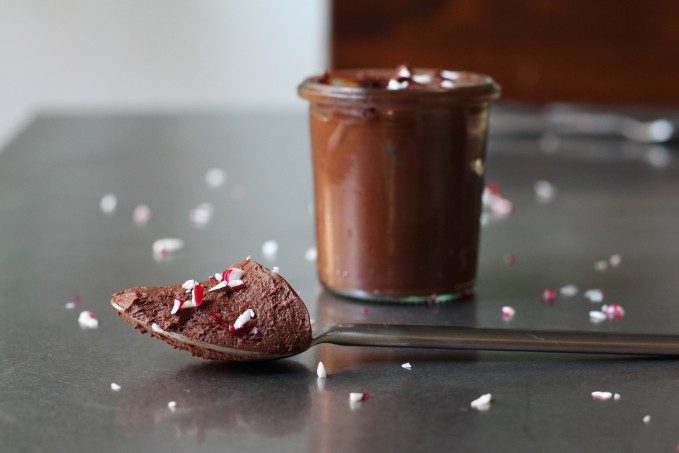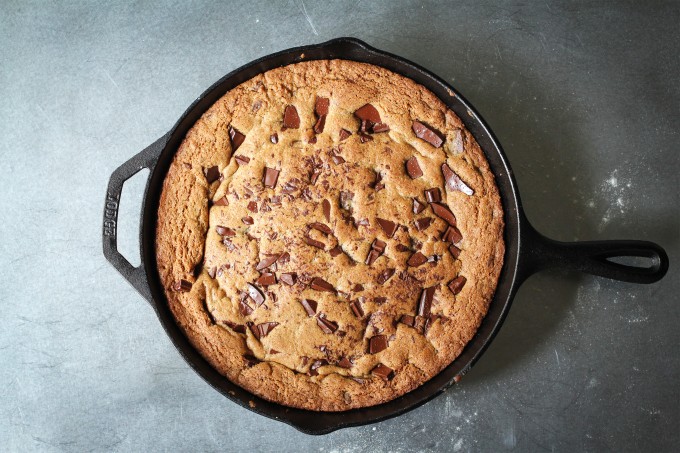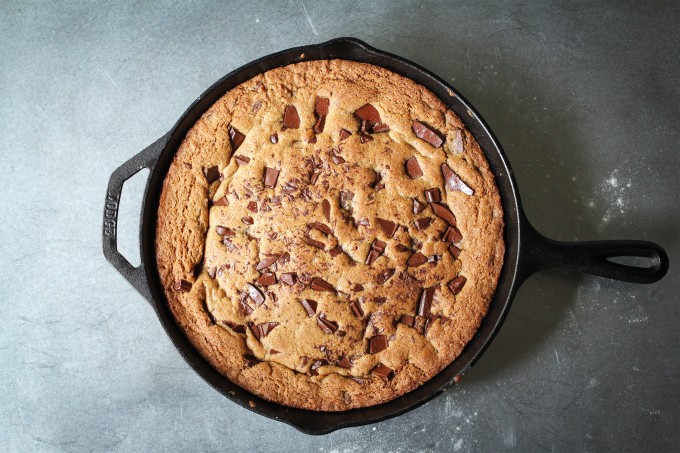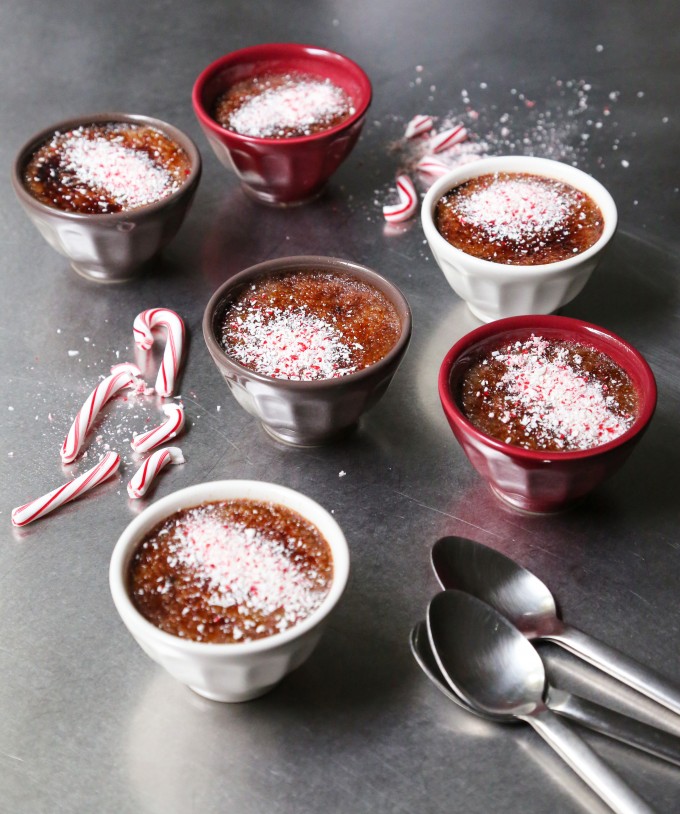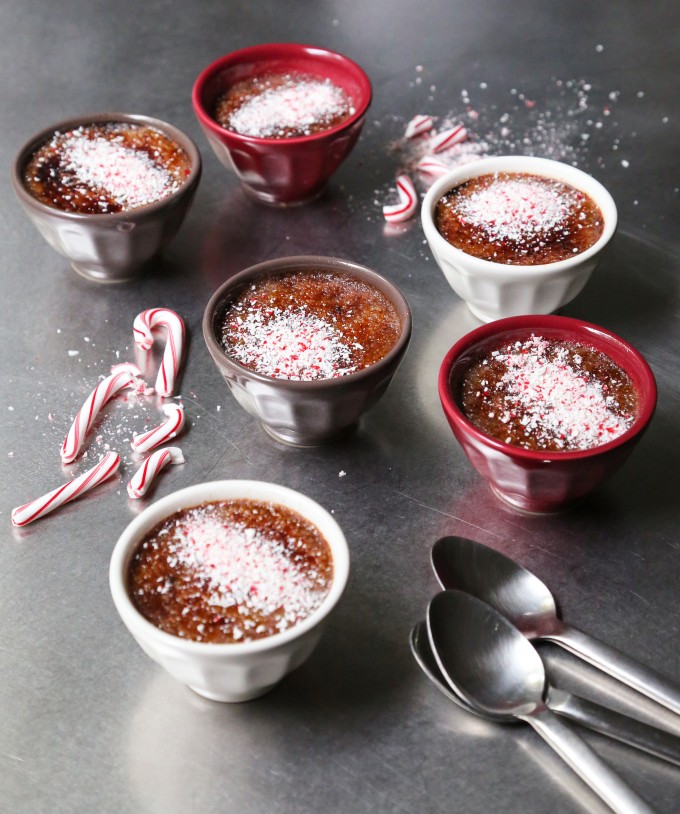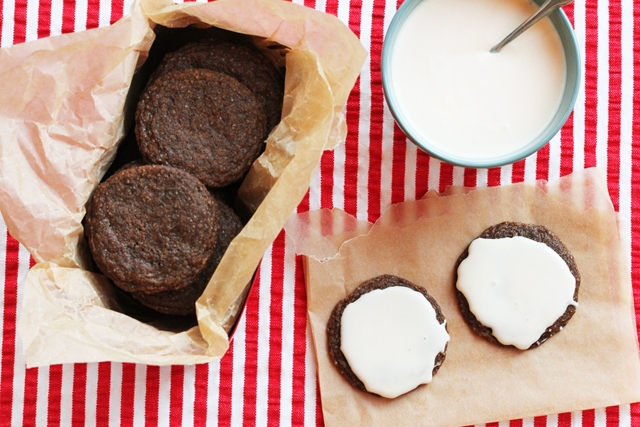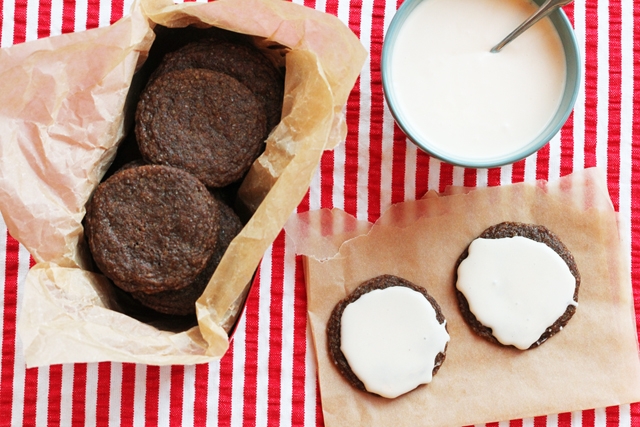 3